Leasing News Advisor
Allan Levine
Mr. Levine joined the advisory board June 6, 2007.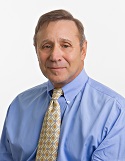 Allan Levine, Partner
MADI$ON CAPITAL
11433 Cronridge Drive
Owings Mills, Md. 21117
alevine@madisoncapital.com
Direct Line: 443.796.7337
Office: 443.796.7333
fax: 443.796.7200
Equipment and Vehicle Leasing Solutions
www.madisoncapital.com
Allan Levine, co-founder of Madison Capital, and for most or most of his career served as President and Chief Operating Officer of the company. After college, Mr. Levine began his marketing career with the Polaroid Corporation. He reportedly learned much of his sales and marketing skills at Polaroid. In 1971, he began working with a firm focused on vehicle and small-ticket equipment leasing. In 1974, Allan partnered with a local auto dealership group and started Fox Auto & Truck Discount Leasing Company, which eventually merged with Harbor Leasing to become Madison Capital in August of 1997.
Stepping down as President of Madison Capital a year ago, Allan says he is having the best time continuing partner responsibilities by supporting credit, being on the management team, and Board of Directors. And, "doing what I love best is, continuing to provide financing solutions for my current, many past and future clients." As it turns out, he reports he is busier than ever.
Allan has served on many boards and committees throughout the leasing industry, and has been active in community organizations. His involvement has included the local chapter of the National Vehicle Leasing Association. He also has served on The Equipment Leasing and Finance Association's Committee for Independent Leasing Companies and its Future Council group. He served on the board and was editor of the Eastern Association of Equipment Leasing's quarterly publication, until it merged with what is now the National Equipment Finance Association.
Mr. Levine is currently on the advisory board of Maryland Financial Bank. He is also on the board, finance committee, and executive of Woodholme Country club (it is his local golf stop). He is a past Chairman of the Board of The Chimes, an international not-for-profit serving over 20,000 individuals with development disabilities and employs more than 2,300 employees.
He was Vice President of The Jewish Community Center and on its board of directors for many years. He has also served, at the board and committee levels of additional local philanthropic and community organizations. He is a past trustee of The Maryland Zoo, which is the fourth largest in the US. He is past Chair of The Gordon Center (a 550-seat boutique venue for the performing arts). He has also served as a big brother in that local organization.
Allan was most recently appointed to the board of directors of Jewish Communal Services, the driving force for many Social Services in Maryland. He is a graduate of the University of Maryland where he played lacrosse. He is married and has 7 grandchildren.