Leasing News Advisor
Edward P. Kaye, Esq.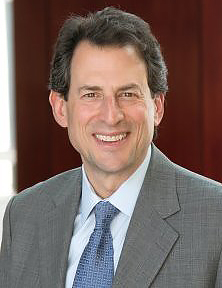 Edward P. Kaye
Access Commercial Capital, LLC
3000 Marcus Avenue, Suite 3E01
Lake Success, New York 11042
(516)444-3621 Direct Dial
(800)571-3900 Toll Free
(516)213-1182 Fax
ekaye@accesscapital.biz
www.accesscapital.biz
Ed Kaye is a longtime supporter of Leasing News, contributing articles as well as features. He is an attorney, admitted to the bar of the State of New York, 1994, as well as has a MA and BA from the University at Albany. He is presently serving as the President of Directors of the National Vehicle Leasing Association.
He began his career as an Account Executive, Term Leasing, then Auto Tech Leasing Associates. In 1997, he co-founded The Advantage Funding group of companies, serving as President, CEO and General Counsel. He and his partners sold the company in 2014. The following year he was Co-Founder, Managing Member, and General Counsel of Access Commercial Capital, LLC., an independent specialty vehicle and equipment finance and leasing company which is now a wholly owned subsidiary of United Leasing and Finance of Evansville, IN.
Married to Linda Kaye for 30 years. They have two children, Matthew, age 25, a media operations technician at NBC Universal, and Allison, age 20, a junior finance major at Penn State University. He is an avid tennis player and enjoys spending time with his family and the outdoors.