Leasing News Advisor
Ralph Mango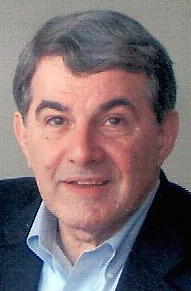 Project Management Coordinator
comScore, Inc.
11950 Democracy Dr., Suite 600, Reston, VA 20190
telephone 703-234-8623; (c) 732-642-5008
ralphmango@hotmail.com
Ralph joined the Advisory Board June 26, 2013. As a reader of Leasing News, Ralph has been a long time contributor and a resource of history. In July, 2013, he was named Leasing News Associate Editor, responsible for proof reading and editing each news edition as well as contributing content. He serves as a volunteer as do many of the Leasing News writers and contributors. In that role, Ralph sees the written news edition version first, before graphics are added, reviewing all articles. In addition, he has been instrumental in "cleaning up" the duplications, errors, typos, in "This Day in American History," which was started over 30 years ago and never proofed until he volunteered. He has become the editor's right hand in producing each Leasing News edition.
Ralph has been with comScore, Inc., Reston, Virginia since December, 2010. comScore (SCOR:NASDAQ) is a global digital analytics company providing online, mobile, television, and movie data and multi-platform analytical tools to many of the world's largest enterprises, carriers, agencies, and publishers.
For comScore, he has piloted projects involving process construction for pricing, FASB revenue recognition compliance, process analytics, CRM effectiveness, marketing response analysis, training, knowledge sharing, and sales and client service support. Currently, he is responsible for quality control involving the contract management and CRM processes.
During his leasing industry career, he has consulted on multiple business necessities that include internal control processes for sales, sales support, documentation, verification, funding, and MIS; integration of CRM into sales processes toward reducing administrative tasks, strengthening forecast reliability and pipeline veracity, and pricing authority delegation to eliminate revenue leaks, among others.
His background is quite unique to his present position as his nearly 40-year equipment leasing career includes stops as General Manager, SVP of Sales and Region management with several industry leaders. He has broad and successful business unit general management experience in both indirect and direct equipment leasing as a captive lessor and vendor provider that began as a credit manager.
His career zenith was as Sr. Vice President, Sales & Marketing, Newcourt Financial when he piloted the proposal team through which he became Co-founder, Vice President and General Manager, Dell Financial Services in 1997.
He has also made the change into analytics as it relates to consumer demographics, adoption, and behavior in this digital age of morphing technologies.
Ralph is a member of the Alumni Mentoring program for Rutgers University (New Brunswick, '74), mentoring soon-to-be Rutgers graduates on their career aspirations and providing editing and proofreading services to them as well. He is also part of ACP. The ACP, American Corporate Partners (www.acp-usa.org), provides similar guidance to our returning military, assisting them in identifying and translating their skills that were executed in a military structure into concepts and language that resonate in the private sector.
Ralph and Beth celebrated their 50th wedding anniversary in May, enjoying in northern Virginia, their three daughters, four grandchildren, and two sons-in-law. An avid reader and writer, Ralph also has been a lifelong baseball fan dating back to Ebbets Field and the Polo Grounds, and remains a die-hard Yankees fan, owing to his late parents' Bronx roots.