Leasing News Advisor
Don Meyerson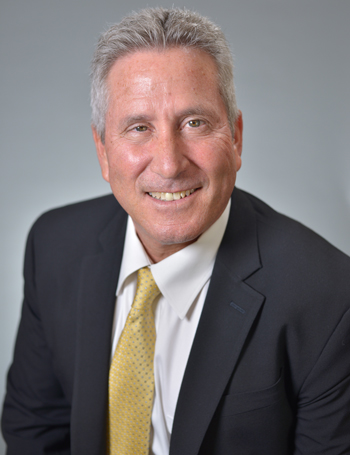 Don Myerson
President
BSB Leasing, Inc.
7921 Southpark Plaza, Suite 208
Littleton, Colorado 80120
dmyerson@bsbleasing.com
800-945-3372 Ext. 336

I was born and raised in Chicago.
In 1974, I attended Colorado State University before dropping out without graduating in 1977. I returned to Chicago and was hired for my first job selling copiers and office equipment downtown Chicago. After 2 years of excellent sales training, I made the decision that I liked Colorado much better than Chicago and I relocated to the Denver area in 1980.
In Denver, I was hired for my second and last job again selling copiers and office equipment. At this job, I continued my sales education and was introduced to leasing as a sales tool for selling copiers. After 1 year selling copiers in Denver, it became apparent to me that I wasn't very good at taking direction or working for someone else. In 1981, with $2,000 in savings I started my first company, Business Systems Brokers. I was selling used copiers and office equipment out of my converted garage.
With only $2,000 to acquire inventory, I was forced to be a little creative. I contacted a few leasing companies in Denver to see if I could buy their repossessed copiers and office equipment. I struck gold when I was able to buy 3 full self-storage lockers full of copiers and office equipment for the $2,000 (In 1981, leasing companies didn't have full time asset departments). This inventory kept me in business for the first year.
With my experiences selling copiers, I knew I needed to offer some type of financing to help me sell my used copiers. In contacting additional leasing companies to buy equipment I learned of a company in Florida named Denrich Leasing. Denrich Leasing was a small ticket leasing company working with brokers nationwide. I started to offer Denrich's leasing product to my copier customers in 1982 under the company name Business Systems Brokers dba BSB Leasing (You think I could make up a name like that?).
After about a year, I was making more profit brokering leases to Denrich then I was selling used copiers. And I didn't have to worry about providing service on the lease like I did with the copiers.
In 1983, I sold my last copier and became BSB Leasing exclusively. I moved out of my garage (It was very cold in winter), moved into a real office and hired my first employee. The next twelve years were spent building a nice profitable little business working with equipment vendors in the Denver area.
In 1995, BSB Leasing was selected by Colonial Pacific Leasing to become a service center for brokers in the Western United States under a program they developed named Pegasus. That year, BSB Leasing began working with lease brokers.
In 1998, after growing to 40 employees, offices in Denver and Cherry Hill, New Jersey and $75M in annual funding, BSB Leasing was sold to UniCapital Corporation, a public company in Miami. I became a unit President reporting to Bruce Kropschot, then a Vice-Chairman of UniCapital.
After 2 years under the ownership of UniCapital in 2000, I re-acquired BSB Leasing along with my management team of Bruce Zwillinger and Ron Gonzales.
I continue to serve as President of BSB Leasing, Inc., working primarily out of my home on Kauai while Ron Gonzales runs the day to day from our headquarters in Denver. Bruce Zwillinger semi-retired in October, 2012 but continues to work with a select group of brokers.
In 2013 BSB Leasing, Inc. continues to work with lease brokers nationwide. We offer both direct funding under (BSB Leasing, Inc. name) BSB Direct Finance name and complete syndication services through our Syndication Desk.
I also serve on the board of Orion First Financial, LLC and Mintaka Financial, LLC in Gig Harbor, WA. In addition, I have been Chief Credit Officer of Mintaka Financial, LLC since 2008.
Other companies started include: The Cruise Director, Inc. started in 1985 and sold in 1992; Info Marketing, Inc. started 1987 and sold 1990.
Dolly and I have been married now for 24 years. We have two kids now in College. Dylan, 23, is a Senior at Multnomah University in Portland, Oregon and McKenna, 20 is a Junior at Portland Bible College. We still have two at home. Matthew is turning 18 in April and finishing up his Senior year in High School before heading off to Colorado Christian University in the fall. Our youngest daughter Dru is 16 and a High School Junior.

Fairly Recent Photos
In France


left to right, Matthew, Dylan, Dru, McKenna and my wife Dolly




left to right, Matthew, Dru and McKenna


Don and Dolly


Their backyard in Kauai
Here are photos of Don and his family from the previous biography, showing how his children are growing up fast.



Outside of Aspen, Colorado – summer camping trip
Dylan, McKenna, Matthew, Dru




Dylan, 19 and Matthew, 14 with dear old dad diving a reef off Koloa Landing in Poipu (on the way to the Beach house restaurant)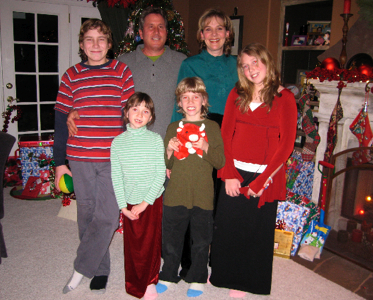 (He and his family spend half their time in Colorado)
Don and Dolly with Dylan, Dru, Mathew, McKenna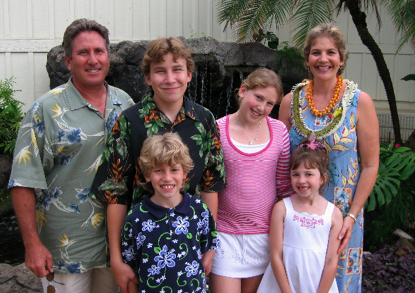 (and half their time in Hawaii)
Don, Dylan, Mathew, McKenna, Dolly, Dru

Current Photos
Salzburg, Austria, August, 2017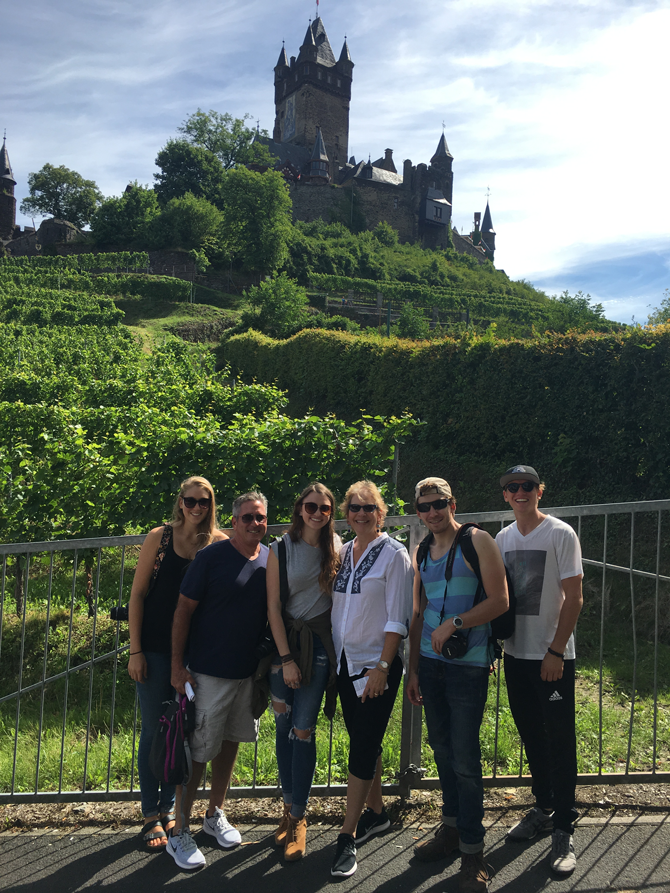 Mckenna 21, Me, Dru 17, Dolly, Dylan 24 and Matthew 18
Innsbruck, Austria, August, 2017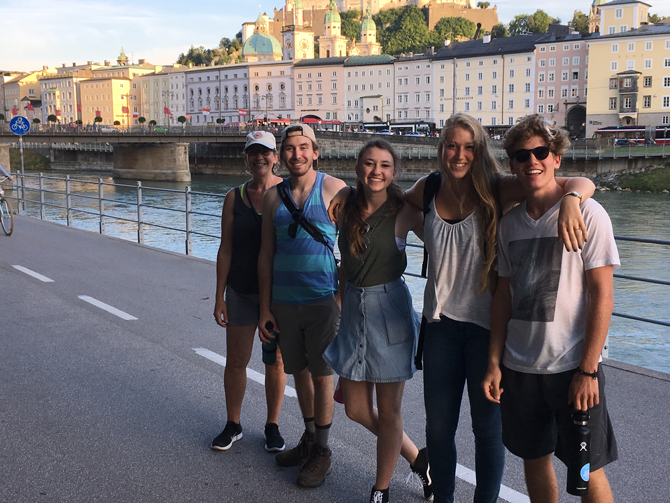 my wife Dolly, Dylan 24, Dru 17, McKenna 21 and Matthew 18
Taken in Cochem, Germany in August, 2018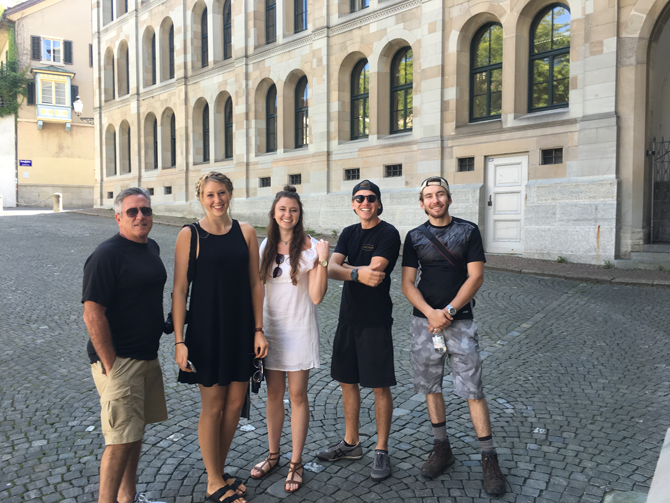 Me, McKenna (21), Dru (17), Matthew (18) and Dylan (24)