Leasing News Advisor
Ben Carlile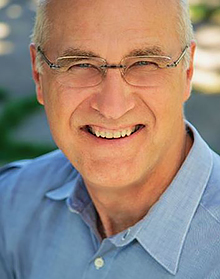 Ben Carlile
SVP Portfolio Management
MAXIM COMMERCIAL CAPITAL, LLC
11620 Wilshire Blvd, Suite 540
Los Angeles, CA 90025
ben@maximcc.com
Direct: 415-737-5791
Main: 213-480-4840 x306
Since January 2017, Ben has played a key role in the management team at Maxim Commercial Capital, LLC, a privately-held specialty finance company located in west Los Angeles. At Maxim, Ben has applied his skills to improve portfolio management results, re-engineer key processes and facilitate executive decision-making. Notable performances to date include a sharp decrease in delinquencies and losses in Maxim's nonprime transportation business.

Ben joined the Leasing News Advisory Board in 2014, bringing his 26 years of management and lease operation experience as well as his desire to provide his insight and expertise toward a good cause. He is a strong ethical leader with an enduring commitment to the success of our industry.

Previously, Ben was Managing Director and President of Allegiant Partners Inc., an independent equipment finance company in San Rafael, California. He was Chief Credit Officer, Board of Directors member, and shareholder since 2000, involved in strategic planning, operations, capital acquisition and other vital contributions to success.

Prior to Allegiant, Ben spent 11 years as Vice President of Credit Administration for Trinity Capital Corporation, San Francisco, California. At Trinity, he managed strong portfolio growth and performance that led to an improved access to capital and a lucrative portfolio servicing business. Trinity was acquired by Bank of the West in 2002.

Ben's earlier experience includes management positions at Bank of America, and CIT. He also served on the Novato Charter School Board (2008-2011), including a term as President. He is a Rosarian and shares an interest in financial innovation and data intensive technologies.

Ben is currently serving his fifth year as a member of the Equipment Leasing and Finance Association (ELFA) Credit and Collections Planning Committee. He, his wife and the twins live in Marin County, California.