Leasing News Advisor
Shari L. Lipski, CLFP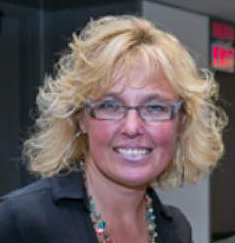 Shari L. Lipski, CLFP
ECS Financial Services
3400 Dundee Road, Suite 180
Northbrook, Illinois 60062
847.897.1711
SLipski@ECSFinancial.com
Shari L. Lipski, a Certified Lease and Finance Professional, has over 25 years of experience in lease portfolio management and lease originations.
Previously she was Vice President, Public Funding Corporation, 1989 – 1997, a financer of small-ticket governmental equipment leases. While employed with Public Funding, Ms. Lipski held various positions including Lease Administrator, Corporate Secretary, and Vice President. In 1997, Public Funding was sold to First Sierra Financial, Inc., where she was responsible for managing operations in the Chicago branch office, as well as a portfolio of vendor relationships. In 1999. she joined ECS Financial Services, Inc, Equipment Lease/Loan Portfolio Management Services as well as Certified Public Accounts.
Ms. Lipski serves ECS by heading up business development with a direct focus on the Equipment Lease and Loan Portfolio Management Division and project development for the Tax Compliance and Accounting Divisions. Ms. Lipski also serves the firm's clients by offering an expertise in many areas including marketing and managing a lease/loan portfolio, back-office leasing company operations, business process outsourcing processing, sales and personal property tax compliance, and consulting.
She has written for several trade publication as well as served as an
educational instructor for several associations, as well as the
Certified Leasing and Finance Professional Foundation.
OFFICES/POSITIONS HELD:
2013 - Advisory Committee Member, Rockford Career College
2012 - Conference Committee, NEFA Funding Symposium
2011 - Conference Chairperson, NEFA Finance Summit
2010-2012 - NEFA Conference Committee Member
2008-2012 - ELFA Service Providers Business Council Committee Member ⋅ State Government Relations Committee Member ⋅ Annual Convention Review Committee
2005-2008 - Director, EAEL
2006-2008 - Director, CLP Foundation
2004-present - Principal, ECS Financial Services, Inc.
2007 - Conference Chairperson, EAEL, Fall Expo
2003-2005 - Leasing News Advisory Board
2003 - Conference Chairperson, NAELB
2002-2003 - Marketing Committee Chairperson, CLP Foundation
2001-2004 - Director, Mid-America Association of Equipment Lessors 1998 - Illinois Regional Chairperson, UAEL
1993-1997 - Vice President, Public Funding Corporation