Leasing News Advisor
Hugh Swandel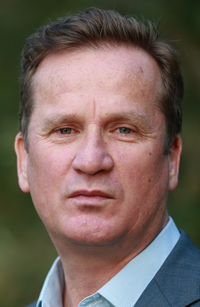 Hugh Swandel
Senior Managing Director - Canada
www.thealtagroup.com
204.477.0703 direct
204.996.4844 mobile
hswandel@thealtagroup.com
Hugh Swandel is the Senior Managing Director of The Alta Group in Canada and works for clients in both United States and Canada. The Alta Group is a global consultancy practice specializing in the asset-based finance industry. Mr. Swandel is well-known to the industry and a regular session and keynote speaker at industry events. During recent years Hugh Swandel has assisted many top Canadian industry firms on a variety of projects including market entry studies, acquisitions, due diligence, funding and strategic planning.

With extensive North American contacts in the equipment finance and leasing industry, Hugh has a strong reputation as an effective negotiator of win/win agreements involving mergers and acquisitions, business development, market entry, operations and analysis, securitization and other matters of importance to lessors.
Hugh serves on the boards of directors of the Canadian Finance and Leasing Association (CFLA), is Chairman of the CFLA research committee, and is the past President of the National Equipment Financing Association (NEFA, USA). He also is a member of the Equipment Leasing and Finance Association of America (ELFA). He has reported on many events and conferences for Leasing News and is an active participant on the Advisory Board.
In 2006, 2010 and in 2018, Hugh received the Canadian leasing industry's highest honor when he was named "CFLA Member of the Year." He is the only person in the Canadian industry to receive the award on three separate occasions.
During the Global Credit Crisis, Hugh was retained by the Canadian Finance and Leasing Industry to prepare materials and provide insight into the impact of the credit crisis on Canadian independent finance companies. Mr. Swandel presented to the advisory committee to the Minister of Finance and was later asked to provide commentary to the CD Howe Institute at a policy development discussion with government and industry representatives. Mr. Swandel has also been published in numerous industry magazines and co-authored a research document for the Equipment Leasing and Finance Foundation (U.S.A.) on the Canadian Commercial Equipment Finance Market.
Mr. Swandel is an active fundraiser and trustee of the Chris Walker Education Fund – an equipment finance industry charity dedicated to furthering research and education in memory of Chris Walker. In addition to supporting industry research, Mr. Swandel and his family also operate an annual fundraising concert of Post-Traumatic Stress Charities in memory of RCMP officer and family friend Ken Barker.
Prior to founding his consulting firm, Swandel and Associates, in 2001, Hugh served as president and chief operations officer of Electronic Financial Group (EFG). EFG was a Canadian company that launched a multi lending web-based credit system. Earlier, Hugh spent 10 years with National Leasing Group in a variety of senior positions. National Leasing Group is a Canadian lessor that has won numerous awards for excellence in management and innovation.