End of 2011 Year Up-date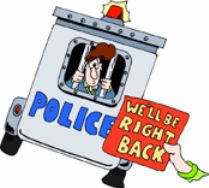 Salzano to go to Trial January 23
These originally were complaints to Leasing News from NorVergence lessees.
NorVergence was forced into Chapter 11 on June 30, 2004, but was soon converted into a Chapter 7 on July 14, 2004 and assigned to Judge Rosemary Gambardella, U.S. Bankruptcy Court, District of New Jersey. There are over 1100 queries, plus, as other reports are included in various queries, and the case is being wound up.
Here is one of the latest: "Application for Compensation for Porzio, Bromberg & Newman, P.C., as Special Litigation Counsel to Charles M. Forman, Chapter 7 Trustee, Special Counsel, period: 11/1/2006 to 8/31/2008, fee: $1,529,871.00, expenses: $56,085.51"
The founder of NorVergence Thomas Salzano is scheduled for trial January 23, 2012 in Lake Charles Louisiana by the Attorney General's Office in conjunction with the local DA.
Calcasieu County District Attorney John DeRosier told KPLC News, "The 11,000 plus victims around the country and the total amount of money that they have lost through this scheme is in excess of $300 million and nobody was doing anything about it. Now, they come to Calcasieu Parish and that's where we draw the line. We're not afraid to go after a complicated case. I think that it is a legitimate case of fraud."
Assistant Attorney General David Caldwell told KPCL other states and the Federal Trade Commission has taken civil action against Salzano but Louisiana is the first to pursue a criminal case."
"We are the ONLY state or federal agency to have followed this through. We had a total of five victims in Louisiana out of 13,000. For the only individual business owner in our state we obtained FULL restitution from LIBERTY bank in an amount over 160k, and in order to do that we filed criminal charges for filing false public records in Shreveport Louisiana. We were the only agency to have obtained those results on behalf of its citizens. We've been busting our butts on this case, have run up against everything you can think of that would delay getting this case done, and we're still fighting. The wheels of justice turn slow, but that's not our fault. I can't make other states or federal agencies fall in line."
This story began June 29, 2004.