**FLASH***FLASH***FLASH***FLASH***FLASH***FLASH***FLASH***FLASH***FLASH**
Cartoon---Popular Leasing Pres. Bruce Horton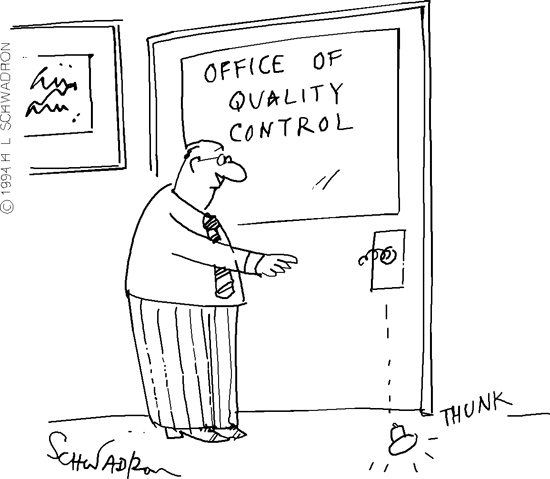 #### Press Release #########################################
Frederick Van Etten Named New President of Popular Leasing, U.S.A.
(NorVergence leases chaulk up another one. Editor)
This is a Popular Leasing press release from:
Juan Carlos Cruz
VP Public Relations and Media
Communication & Leadership Group
Banco Popular North America
9600 W. Bryn Mawr
Rosemont, IL 60018
-Bruce Horton Will Retire After 10 Years of Leadership. New President To Continue Track Record Established By Horton.
St. Louis, MO – - Popular Leasing U.S.A. (PLUSA), a subsidiary of Banco Popular North America (BPNA), one of the nation's premier community banks and a leading small business lender, today announced the new appointment of Frederick M. Van Etten as President of Popular Leasing U.S.A. upon the retirement of Bruce Horton. The appointment was effective August 1, 2006.
"On behalf of all of our employees, customers and partners, we want to express our gratitude and acknowledge Bruce's tremendous dedication and efforts during his tenure at Popular Leasing U.S.A.," said Roberto R. Herencia, President, Banco Popular North America. "Bruce's leadership supported growth and guided change in order to position the company for even more success. We are excited about Fred's appointment, as we tap into his expertise and continue to capture momentum in the small ticket, vendor-oriented leasing marketplace."
"Freddy" Van Etten
(We asked him many times for a new picture, but all we have in our archives is one from the Sierra Cities days, where Mr. Van Etten received a "generous" settlement from the purchasers, American Express Business Finance, but that is another story we can't write about. This appointment of Van Etten should stir up the small business leasing market considerably; considering the news that analysts believe Netbank is for sale and Marlin Leasing perhaps on the block, too. With GE basically out of the arena and Key Equipment Finance leading the pack in small ticket and Balboa pushing 20% commission to brokers, the small ticket market will get hotter. What can "Freddy" do? How about 25% commission to equipment leasing brokers? editor)
Bruce Horton has served PLUSA for a decade and has contributed significantly to the company's growth of nearly $400M in lease receivables with 74 employees. He has been instrumental in PLUSA's strategic re-alignment in order to pursue traditional small ticket, medical, commercial and vendor driven leasing activities.
Building on that foundation and momentum, Fred Van Etten will continue to ensure the organization is focused on and aligned with businesses in the small ticket commercial and medical area; as well as the municipal and federal leasing business. Prior to joining PLUSA mid-year in 2005, Mr. Van Etten was the President and CEO of SilverMark Capital, the leasing division of Sterling Bank in Houston, Texas for three years. Mr. Van Etten has held a number of executive leadership positions serving as Executive Vice President for the Redstone Financial Companies and as co-founder and Executive Vice President of First Sierra Financial.
Popular Leasing U.S.A. is ranked the 39th largest bank-owned leasing company in the United States and provides small to mid-ticket commercial and medical equipment financing in 11 states. In October of last year, PLUSA was selected as one of the 2005 winners of the "Greater St. Louis Top 50 Businesses" Shaping Our Future. This award marked a significant milestone in the growth and success of the company. It also recognized PLUSA's contributions to the local community and its place as a leading employer in the region.
About Banco Popular:
Banco Popular North America, headquartered in Chicago, Illinois, is one of the leading community banks in the U.S. with 141 branches in six states: California, Florida, Illinois, New Jersey, New York and Texas. Its core businesses include retail and commercial banking services, mortgage and consumer lending, and investment services. Banco Popular was named one of the "100 Best Companies to Work For" in 2005 by FORTUNE Magazine and ranks among the top 10 Small Business Administration lenders in the country. Banco Popular North America is a subsidiary of Popular, Inc. (NASDAQ: BPOP). For more information about Banco Popular North America, visit the company's Web site at www.bancopopular.com.

#### Press Release #######################################
May 24, 2006 Leasing News
Bruce Horton still president of Popular Leasing
Van Etten to help turn things around----
http://www.leasingnews.org/archives/May%202006/05-24-06.htm#bruce
**FLASH***FLASH***FLASH***FLASH***FLASH***FLASH***FLASH***FLASH***FLASH**