Arizona * California * Illinois * Minnesota

TOP PERFORMERS ONLY
SINCE 1995
National Account Manager
60% commission. APP only to $ 250,000. No industry/geo restrictions. Tremendous flexibility/freedom: your home office or our regional offices. BJohnson@Alliancecap.com


Friday, July 8, 2008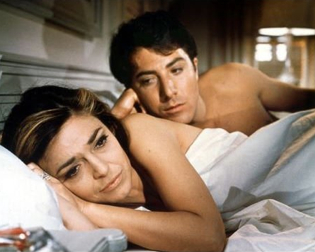 (Photo date: 1966 "The Graduate" Dustin Hoffman, Anne Bancroft -
Image courtesy MPTV.net)
Actor Dustin Lee Hoffman, born August 8, 1937, Los Angeles, California. Best known for the movie "The Graduate," also made "Rain Man," "Midnight Cowboy," "Kramer vs. Kramer," "Tootsie," "All the President's Men:"
Won 2 Oscars. Another 42 wins & 23 nominations"
http://www.imdb.com/name/nm0000163/
Headlines---
Archive: August 8, 2000—Matsco Sold
Classified Ads---Syndicator
Irwin lost $107MM, including $23.4MM leasing
Monitor Top Private Independents
Four Leaf Public Relations joins Adv-PR List
Alexa Web Site Ratings Leasing Media/Sites
Irwin Drops the Ball
Marlin sues Direct Capital & New Hires
Likes Leasing News
Doesn't like word "parent"
Sudhir likes the story Leasing News wrote
P&L announces TRL Academy
OneWorld Leasing, Co-Op up-dated
We know who you are…
Next CLP Exam
Letters---We get eMail
New Hires---Promotions
Classified Ads---Help Wanted
Only five booths remain
2008 Leasing Association Conferences
Fernando's Review
2 Movies/3 DVD's to Rent this Week
IRS offers SILO tax shelter deal
Orix Expanded
Citibank/Merrill to Buy Back $17B
Jobless claims hit highest point since March 2002
News Briefs---
CalFireNews—Helicopter crash
You May have Missed---
California Nuts Brief---
Sports Briefs---
"Gimme that Wine"
Calendar Events
Snapple Real Facts
Today's Top Event in History
This Day in American History
Baseball Poem
SuDoku
Daily Puzzle
GasBuddy
Weather, USA or specific area
Traffic Live----
News on Line---Internet Newspapers
Beijing, China
######## surrounding the article denotes it is a "press release"
-------------------------------------------------------------------

Archive August 8, 2000—Matsco Sold
Greater Bay Bancorp Announces Acquisition of the Matsco Companies
PALO ALTO, Calif., -- Greater Bay Bancorp (Nasdaq: GBBK), a $4.1 billion in assets financial services holding company, announced today that it has signed a definitive agreement to acquire The Matsco Companies Inc. ("Matsco"), a financial services company headquartered in Emeryville, California which specializes in financial services for the dental and veterinary markets. Greater Bay Bancorp will pay the Matsco shareholders $6.5 million in cash and up to an additional $6.0 million in an earn-out arrangement over a 5 year period. The acquisition is subject to regulatory approval and is expected to close in the fourth quarter of this year.
(Matsco Financial (4/07) parent bank Greater Bay Bank sold to Wells Fargo.)
--------------------------------------------------------------

Classified Ads---Syndicator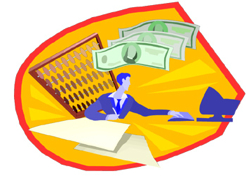 Overland Park, KS
Top Syndicator from single deal to portfolios. 20+ yrs exp. Available for contract work or full time position. Nationwide contacts.
E-mail: FFLLeasing@aol.com
Westchester County, NY
7+ years in pricing, credit, and syndications. Strong credit skills and marketing experience at VP level. All collateral. MBA in Finance.
Email: Joe.Sears@gmail.com


For a full listing of all "job wanted" ads, please go to:
http://www.leasingnews.org/Classified/Jwanted/Jwanted.htm
Leasing Recruiters:
http://www.leasingnews.org/Recruits/index.htm
To place a free "job wanted" ad here, please go to:
http://www.leasingnews.org/Classified/Jwanted/Jwanted-post.htm
--------------------------------------------------------------
Monitor Top Private Independents
2008 Top Private Independents (3.4mb power point download)
http://www.lessors.com/Presentations/8-08/monitor.ppt
"World Leasing News is a separate entity and not affiliated with Leasing News "
---------------------------------------------------------------

Irwin lost $107MM, including $23.4MM leasing

Irwin Financial Corporation (NYSE:IFC), a bank holding company, yesterday announced a loss of $107 million, including the commercial finance line of business loss of $23.4 million in the second quarter of 2008, down from earnings of $4.4 million in the first quarter. The loss reflected the required mark-to-market taken on the small-ticket lease portfolio sold in late July. The franchise finance channel, which is unaffected by the strategic restructuring, earned $1.7 million.
The commercial finance loan and lease portfolio totaled $1.2 billion as of June 30. Franchise finance loan sales totaled $12 million, down from $61 million in the first quarter. Net gains on sales of franchise loans were $0.7 million or 5.8 percent of loans sold. Net interest margin was 4.24 percent, down from 4.44 percent in the first quarter, due to funding costs which did not decline in line with variable loan rates.
July 7 Leasing News reported that Irwin Commercial Finance, formerly known as Irwin Business Finance, was leaving the indirect leasing business.
One of the brokers affected told Leasing News, "Further, despite approval expirations going far beyond this month, they are only honoring their approvals through July 18th."
This gave discounters 18 days, including the July 4th weekend, to get transactions through the process. Many were unhappy as they had approvals good for another month with equipment being delivered after July 18th.
Only July 22, Irwin Commercial Finance let all their sales representatives go. The US operation was closing down, with all funding to be completed by July 31, many were told. Commissions would be paid on these transactions. There would be no new transactions after this date from the United States.
On May 7, 2008 Irwin Financial Corporation (NYSE:IFC) announced a loss of $22.2 million.
In the May 23 Irwin Commercial Finance press release:
"Our business has certainly flourished as part of the Irwin group and this will truly be an exceptional opportunity for our company to reach new heights. The cultural synergy is a definite fit for our people," remarked Mr. LaLeggia. He added that, "The strength of Scotiabank and Roynat Inc. will allow us to expand our capabilities in new markets as well as deepen our penetration in current market segments."
What was not divulged is actually what will happen to Mr. LaLeggia and his management team. It appears to many sources their role is to take care of the current assets and operation until the operation is taken over by the Scotiabank Group at the close of the agreement.
Mr. LaLeggia had no comment to make to Leasing News and referred us to the press release for any official statement.
It should be noted in yesterday's announcement, "For the entire commercial finance portfolio (including the lease portfolio sold subsequent to quarter-end), thirty-day and greater delinquencies decreased to 0.83 percent at quarter-end, compared to 1.06 percent at March 31. "
"In these very difficult times for the entire banking industry, we think three things are most important: liquidity, capital, and returning to profitability. The asset transactions we announced two weeks ago brought in substantial liquidity. Removing these assets from our balance sheet in July will provide meaningful support to our capital ratios, keeping us above the regulatory standards for a 'well-capitalized' bank. While the losses we will book in 2008 from these asset sales and exit costs are large, the restructuring will allow us to return to profitability in 2009," said Will Miller, Chairman and CEO of Irwin Financial.
"Through asset sales and significantly reducing our exposure to home equity credit losses, management and the Board are re-focusing the Corporation on our core services to small business and local branch-based customers," Miller continued. "With the remaining home equity portfolio in run-off mode, we have capped our exposure to the national home equity industry while we exit this business. In addition, we have exited the small-ticket leasing business. On July 30, we successfully closed the sale of our small-ticket leasing assets to Scotia Group in Canada and to Equilease in the U.S. These two transactions alone netted approximately $325 million in additional liquidity for the Bank.
"We believe we can return to profitability in 2009 by simplifying our business, returning to the principles that have driven our success for the past 137 years: serving small businesses and consumers in our branch communities and our franchisee customers nationally," said Miller.
"With the transactions we announced on July 25, we have begun restructuring the organization. Overall, we expect to incur significant costs to exit and restructure these businesses; approximately $105 million was recognized in the second quarter, and a like amount will be recorded in coming months, mostly in the third quarter. Thus, we expect the bulk of the restructuring costs to be recognized by year end. The restructuring losses will be counter balanced by approximately $415 million in transaction proceeds (inclusive of the $325 million already received) and the reduction of approximately $1.6 billion in our assets from these transactions. The exit from these businesses put us on the road to operating improvement and a return to profitability in 2009.
Full press release here:
http://www.irwinfinancial.com/investors/ne/ifc208.htm
--------------------------------------------------------------

Four Leaf Public Relations joins Adv-PR List

Leasing Advertising-Marketing
These companies have experience in the finance and leasing industry
Please fax our request form back to 408.317-2066 or you
may e-mail to: kitmenkin@leasingnews.org .
Second Column: YCS - Year Company Started | YELB - Years in equipment Leasing Business
Name
City, State
Contact
Website
Leasing Association

YCS
YELB
(see above for meaning)

1999
21

Visibility campaigns, designed to put you in a position of market power. Positioning and messaging, media relations, creating expert status, reputation management are our specialties.
--------------------------------------------------------------

Alexa Web Site Ratings Leasing Media/Sites
(It should be noted that Worldleasingnews.com rating is based on
eight days as their first edition was July 31, 2008.)
Alexa Ranks Leasing Media Web Sites
| | | | | |
| --- | --- | --- | --- | --- |
| Rank | 8/7/2008 | 7/7/2008 | | |
| 1. | 252,008 | 223,682 | | www.leasingnews.org Leasing News |
| 2. | 364,008 | 341,514 | | www.lessors.com eLessors Networking Association |
| 3. | 669,892 | 547,209 | | www.monitordaily.com Monitor Daily |
| 4. | 861,101 | 900,917 | | www.cfa.com Commercial Finance Association |
| 5. | 914,098 | 1,109,108 | | www.ibaa.org Ind Community Bankers of America |
| 6. | 949,199 | 813,243 | | www.elfaonline.org** Equipment Leasing and Fin. Association |
| 7. | 953,339 | 914,337 | | www.naelb.org* National Assoc. of Equip Leasing Brokers |
| 8. | 1,254,445 | No Data | | www.Worldleasingnews.com World Leasing News |
| 9. | 1,901,066 | 2,272,315 | | www.uael.org United Association of Equipment Leasing |
| 10. | 2,595,857 | 2,198,060 | | www.executivecaliber.ws Exec Caliber-Jeffrey Taylor |
| 11. | 2,658,158 | 2,565,569 | | www.iicl.org Institute of International Container Lessors |
| 12. | 2,892,147 | 3,353,538 | | www.leasinglife.co.uk The Journal for Asset Finance |
| 13. | 2,923,140 | 2,547,128 | | www.leasefoundation.org Equip. Leasing & Fin Fndn |
| 14. | 5,360,387 | 4,773,081 | | www.eael.org*Eastern Association of Equipment Leasing |
| 15. | 5,540,439 | 4,816,897 | | www.leasingnotes.com Leasing Notes |
| 16. | 9,590,291 | 15,566,056 | | www.us-banker.com U.S.Banker |
| 17. | 9,752,912 | 21,560,990 | | www.nationalfunding.org The National Funding Assoc |
| 18. | 10,217,990 | 20,495,721 | | www.Leasingpress.com Leasing Press |
| 19. | 10,412,274 | 4,382,465 | | www.aglf.org Assoc of Government Leasing Financing |
| 20. | 16,132,154 | 15,144,580 | | www.clpfoundation.org CLP Foundation |
| 21. | 20,651,886 | 20,994,747 | | www.leasecollect.org Lean -Lease Enforcement Att Net |
| 22. | No Data | No Data | | www.leaseassistant.org Lease Assistant |
David G. Mayer's Business Leasing and Finance News is not included in the Alexa report list as it does not have its own individual site and Alexa finds Patton Boggs, LLP Attorneys at Law. The rating is not valid as it includes all those who visit and communicate with the law firm. When Business Leasing and Finance News has its own individual web site, it will be included in the Alexa survey.
www.theleaseblog.com at present state they have over 4000 subscribers, including over 1200 signed up on their "blog." They are based in the UK and evidently do not have enough members in the US for Alexa using GoogleUSA to measure.
*It should also be noted that two web sites have their "list serve" posted via their site, meaning their e-mails are counted as a visit to the site, whereas they are "list serve" communication. These are technically visits to the web site, but primarily to use "list serve."
The Alexa tool bar works on most browsers.
They are partnered with Google.
You may download their free tool bar A graph and analysis of the last three months are available.
--------------------------------------------------------------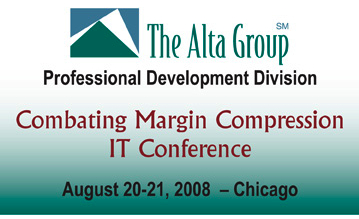 www.thealtagroup.com.
Letters---We get eMail
Irwin Drops the Ball
"I know that you've reported on the portfolio sale and closure of Irwin in the US and the sale of Irwin in Canada. You may not be aware of how Irwin has completely dropped the ball on any type of conduit to accommodate vendors and lessees during the wind down. In many cases they are not honoring purchase orders after lessees have received equipment (stating that they are contingent) or credit approvals. They have sent lessee executed lease documents and checks to the former sales reps to find a home, but without accompanying credit packages. Headquarters (Bellevue WA) has all but abandoned any cooperation with their former sales reps by not answering phones, emails, etc.
"I do not want my name used but thought that you might find this interesting in light of Irwin Union Bank, Irwin Franchise and Irwin Technology still having ongoing operations."
(name with held)
(The person who sent this is known to Leasing News. This type of closure is not uncommon. There basically is no staff available. The US operation was shut down on July 31st. It is very rare that customers, brokers, vendors receive much help in these circumstances. The only company that stepped in by my memory was BSB Leasing when UniCapital closed down, that's how rare it is. Editor)
Marlin sues Direct Capital & New Hires
"I felt the need to respond to the pending lawsuits by Marlin to ex-employees. Having worked with George Wade, Chris Caruso and Darren Anthony I can tell you that they are very hard working, honest salespeople. They are some of the best young talent in small ticket leasing today."
(name with held)
(Sender says he doesn't want to get sued by Marlin Leasing, as he is an ex-employee, too, and is afraid to sign his name to the eMail.
Sender is well-known to Leasing News. Editor )
http://www.leasingnews.org/archives/August%202008/08-06-08.htm#sue
Likes Leasing News
"I really enjoy your publication but particularly the professional way you handle what can best be described as "touchy situations". You don't skirt the issues but drive your journalistic instinct to bring all sides of a story to the surface. You could chastise some individuals but refrain from personal attacks. After all, that is not what the Leasing News is all about.
Dave Johnson
Ervin Leasing Company
Suncoast Division
16313 N. Dale Mabry Hwy. Suit 102
Tampa, FL 33618
888.298.6455 Office
941.730.4445 Cell
866.898.3367 Fax
Doesn't like word "parent"
"Your article titled REIT, parent of LEAF, reports 2nd Q is in error. Resource Capital Corporation, which announced its earnings, is NOT the parent of LEAF Financial Corporation. We are a sub of Resource America which is traded on the NASDAQ under REXI.
"LEAF Financial Corporation is a subsidiary of Resource America, Inc. (NASDAQ:REXI)
"Everyone is interested in their funding sources and their financial trends. It might be a good time to clarify that we are a sub of REXI which is a sister to RCC. The structure is fairly complicated and confusing but it could provide a link to REXI's website."
http://www.resourceamerica.com/
Paul Menzel, CLP
President
LEAF Third Party Funding
(Headline was changed on line to:
"RCC, related to LEAF, 2nd Q Results"
editor)
http://www.leasingnews.org/archives/August%202008/08-06-08.htm#reit
---
Sudhir likes the story Leasing News wrote
"Thank you VERY MUCH for the nice piece you did on WLN today.
Truly appreciate it!
I am sure it will give us a lot of exposure.
Take care."
Sudhir
Sudhir P. Amembal
Chairman
Amembal & Associates
www.amembalandassociates.com
http://www.leasingnews.org/archives/August%202008/08-06-08.htm#wln
--
P&L announces TRL Academy
"P&L Capital announces its first quarterly TRL Academy, August 25th and 26th in Omaha, NE.
"Long term success for the broker\lessor is adding a value proposition to the customer and the Technology Rotation Lease (TRL) is a niche for the broker\lessor. The goal of the Academy is to provide the tools and education needed to be successful to sell the TRL in their respective marketplace. For information please contact John Klemke at 1-800-698-1686. Only qualified brokers\lessors will be considered for the class."
Michelle Burger
Lease Administrator
P&L Companies
4131 S 143rd Cir
Omaha, NE 68137
402-330-9580 ext:223 (Ph)
402-758-1259 (Fax)
michelle@plcapital.com
--
OneWorld Leasing, Co-Op up-dated
"Not a merger per se, but a combination. Still under negotiation.
"On August 14th -18th our 26 members will be meeting with many of our Preferred Funders near Chicago during OneWorld Leasing's Semi-Annual business conference. In addition to the Co-operative's seminars on Business and Leasing Ethics put together by its Attorney, Barry Marks and a review of its operations and strong financial results for the first half of 2008, the conference will concentrate on new business opportunities available to lessor/brokers during a down business cycle. The slogan for the meeting ONEWORLD LEASING - ONE AIM, TARGET NEW OPPORTUNITIES sets the tone.
"Roundtable discussions among the members, one-on-one sessions with the Preferred Funders and even a session with our Preferred Marketing Material Supplier all are geared to assist the members in expanding sales by finding opportunities and developing proven techniques. Strategic Planning sessions are also scheduled together with fun dinners and activities that reinforce the camaraderie that characterizes the relationships among the OneWorld Leasing Members."
Ira Z. Romoff
President
OneWorld Leasing Inc.
Two Westwind Court
Saddle River, NJ 07458
201-474-8059 office
201-776-7040 cell
IRomoff@OneWorldLeasing.com
www.OneWorldLeasing.com
http://www.leasingnews.org/archives/July%202008/07-11-08.htm#owl
--
We know who you are…
"The details of that letter you printed titled "we know who you are" make it seem like he's talking about *******. I worked there for two years so I know a LOT about what he's talking about. What he's saying is entirely accurate…
"Anyway, I was really happy to learn that people are coming out to speak about it, and it really made my day. These kinds of practices bring a bad name to our whole business and we need to weed them out, especially with the way things are going with the economy. It's gotten to the point where if a prospect finds out you're an equipment finance company out of California you are automatically suspect. I don't want it to get to the point where someone looks at your resume and says "Oh...you were a leasing guy? We don't want your kind around here."
"I don't blame all the guys that work there though. Many of them, including myself, came there straight out of college and were lead to believe that this is the way the whole industry operates and that the ends justify the means. They're not taught to try and build long lasting mutually beneficial relationships with lessees and vendors but instead to try and squeeze as much margin out of every customer and then move on to the next one.
"I found out that we were all brainwashed when I went to work for a legitimate company. I hope that all the guys there realize this and that this is not just unethical but it's not a good business strategy either. It's so much easier to get your business from vendors, return customers, and referrals, and everyone's goal should be to get at least 80% of their business from these sources."
(name with held)

---
Next CLP Exam
"The United Association of Equipment Leasing (UAEL), in conjunction with the Certified Lease Professional Foundation, announces that the upcoming Institute for Leasing Professionals and CLP Exam will be held in Bellevue, WA, August 20-22, 2008. Premier Lease & Loan Services will serve as host to the event.
"The two-day Institute is used to culminate study for the Certified Lease Professional examination. It is also a great beginning study for candidates who will be taking the exam in the future but who need some direction to their study. The exam is being offered on Friday, August 22.

"Additional information concerning the CLP Program may be obtained from Cindy Spurdle, Executive Director of the CLP Foundation, at 610-687-0213 or cindy@clpfoundation.org. Additional information related to the upcoming Institute may be obtained from Tara Aasand, Premier Lease & Loan Services, at 425-649-6077 or tnaasand@plls.com. "
Anita Glasmeier
Premier Lease & Loan Services
513-763-7238, ext. 17238
aglasmeier@plls.com
Cindy Spurdle
CLP Foundation
610-687-0213
cindy@clpfoundation.org
--------------------------------------------------------------

New Hires---Promotions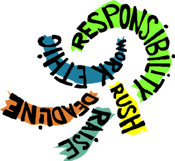 Dean R. Ceglia is the new vice president of Comerica Bank Business Leasing Division in San Jose, California. He recently served as the San Jose area manager for Zions Credit Corporation. Prior he was with Pacific Capital Bancorp, Associates Commercial, Access Lending and Security Pacific Leasing Corporation.
Drew Daly has been promoted to business development manager of the technology group for US Express Leasing (USXL), a Tygris Commercial Finance Group company. He was promoted internally in recognition of his abilities to secure a number of key financing programs for USXL during his tenure with the technology group.
R.J. Grimshaw was named platform leader of the technology business unit for US Express Leasing (USXL), a Tygris Commercial Finance Group company. Grimshaw was most recently vice president for Key Equipment Finance responsible for leading vendor channel sales focused on technology, telecommunications and software. He was vice president and business head for Key Bank's Central New York region. He also held sales positions with Wells Fargo Equipment Finance and Tammac Corporation.
Peter Mason was named senior vp and national sales manager for US Bank Finance Capital Equipment Group, based out of Buffalo, NY. He spent 17 years at Key Equipment Finance in senior sales management roles and for the last 14 years held the position of regional sales manager. Earlier in his career, Mason was district sales manager with Concord Leasing. Mason earned a bachelor's degree from the University of Michigan.
Derek Wiesner was promoted to chief financial officer, Five Point Capital, San Diego, CA. Before joining Five Point Capital, he was director of credit risk at Accredited Home Lenders. Prior to that he was senior vice president of finance at GreenPoint Credit.
(This ad is a "trade" for the writing of this column. Opinions
contained in the column are those of Mr. Terry Winders, CLP)
--------------------------------------------------------------

Leasing Industry Help Wanted
National Account Manager

Arizona * California * Illinois * Minnesota

TOP PERFORMERS ONLY
SINCE 1995
National Account Manager
60% commission. APP only to $ 250,000. No industry/geo restrictions. Tremendous flexibility/freedom: your home office or our regional offices. BJohnson@Alliancecap.com


Sales Person

Frustrated Sales Person
If you are experiencing difficulty in fulfilling local banks' credit criteria with your transactions, believe that foreign funding could be of assistance and are ready for an exciting new challenge---then you need to apply for this sales position.


gocustomcapital.com
is an International equipment leasing company recently established in Brea, California, seeking to attract frustrated sales persons.
Vendor Sales Specialists


VENDOR SALES SPECIALISTS
LEASING SALES PROFESSIONALS
Like selling vendor programs and large transactions?
Enjoy international financing programs?
Prefer the advantages of a commission only environment with the security of health and welfare benefits?
CLICK HERE to find out how to have fun again.

About the company: Located on the water in
beautiful Newport Beach, California.The environment is positive.

Growing vendor based equipment leasing company
Learn our value proposition
2 Years Sales or Related Exp.
College Degree Preferred
You will work with people
that you can trust and respect
Click here to learn more


Please see our Job Wanted section for possible new employees.
-------------------------------------------------------------

****Announcement**************************************
Only five booths remain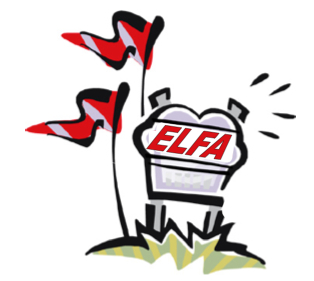 The Equipment Leasing and Finance Association's (ELFA) 2008 Annual Convention will bring together over 900 executives, blending organizations of all sizes and segments from across the world of equipment finance. Sprinkle into this mix a line-up of high-powered keynote speakers, quality breakout sessions, and unparalleled networking opportunities and you have a list of ingredients for what is destined to be the industry's biggest event of the year.
Put your company and its products in front of the right audience at the annual meeting of the industry - the ELFA convention! Introduce new products, meet new customers, renew friendships with current customers and find out what your competition is up to at the highest profile marketing opportunity in the leasing industry.
To secure one of the five remaining booths now, contact Royann Holland at 202-238-3423 or rholland@elfaonline.org.
The 2008 ELFA Convention will emphasize emerging opportunities in international markets in keeping with the Convention's theme, "Financing New Frontiers." International-focused sessions include a case-study of a strategic partnership in India, a panel of equipment finance association executives from around the world, and an in-depth discussion of how to manage country credit risk when venturing overseas.
In addition, each ELFA Business Council will offer a session addressing the specific concerns of their segment of the membership.
The General Sessions promise to be informative and thought-provoking; the speakers include:
Monday General Session
Hon. Charles Wilson
Former Congressman and Inspiration for Charlie Wilson's War
Tuesday General Session
Gordon Bethune
Former CEO and Chairman of Continental Airlines
Tuesday Recognition Luncheon
Charlie Cook
Publisher of the Cook Political Report and
Commentator on U.S. Elections and Political Trends
This is the major meeting of the equipment finance industry and the extended schedule allows plenty of time to do it all. To register now please visit:
http://www.elfaonline.org/pub/events/2008/AC/PDFs/ELFA2008AnnConv.pdf
****Announcement****************************************
--------------------------------------------------------------

Leasing Association Conference 2008
September 25-28, 2008
United Association of Equipment Leasing
2008 Annual Conference & Exposition
Denver, Colorado For more information, please go here:
http://www.uael.org/events/event.php?ev_id=1
-------------------------------------------------------
October 12-14
Equipment Leasing and Finance Association
47th Annual Convention
Hilton New Orleans Riverside
New Orleans, LA
---------------------------------------------------
November 5-7, 2008
Association of Government Leasing and Finance
28th Annual Fall Conference
Arizona Biltmore Resort & Spa
Phoenix, Arizona
Information at www.aglf.org 856.423.3259 aglfhq@talley.com
---------------------------------------------------
April 30-May 2, 2009
NAELB Annual Conference
Red Rock Casino, Resort and Spa
Las Vegas, NV

--------------------------------------------------------------

To view Leasing Association Events-Meetings Open to All, please click here.

--------------------------------------------------------------


Fernando's Review
2 Movies/3 DVD's to Rent this Week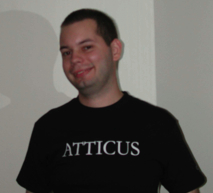 By Fernando F. Croce
While The Dark Knight continues to conquer the box-office, here are a couple of lighter alternatives for viewers looking for laughs rather than shocks.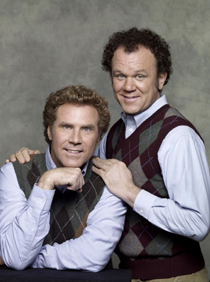 Step Brothers (Columbia Pictures):

Will Ferrell and John C. Reilly were born to play siblings, and this consistently amusing comedy does the duo justice. Brennan (Ferrell) and Dale (Reilly) are men pushing 40 yet still with the temperament of tantrum-throwing children. They can't stand each other, but now, after their single parents (Mary Steenburgen, Richard Jenkins) get married, have to live under the same roof as stepbrothers.

Ferrell (Anchorman, Talladega Nights) and Reilly (Walk Hard) are no strangers to hilariously crude comedy, so they fit perfectly in the world of producer Judd Apatow, the mastermind behind Knocked Up and Superbad. Step Brothers may be a notch below those earlier movies, but when the two actors summon up all their comedic gifts for a marvelously silly musical performance, you'll be too busy laughing to notice.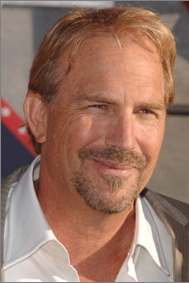 Swing Vote (Touchstone Pictures):
If a nifty idea were enough for a great picture, this amiable satire would be an instant classic. The new U.S. President is about to be chosen, but the two candidates (played by Kelsey Grammer and Dennis Hopper) are tied. The deciding vote belongs to "Bud" Johnson (Kevin Costner), a New Mexico schmoe whose small-time life suddenly becomes the focus of a national campaign from both sides of the political race. Director Joshua Michael Stern keeps things too mild for the premise to take off, but Costner's laid-back charm reminds us of his terrific talent for playing likable rascals, a side he should display more often.
New on DVD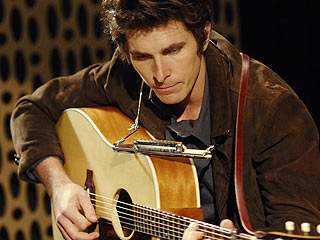 I'm Not There (Weinstein Company): Before they squared off as Batman and the Joker, Christian Bale and Heath Ledger starred together (though shared no scenes) in this intriguing account of the life of a different kind of cultural superhero: Bob Dylan. Instead of offering another biopic full of clichés, director Todd Haynes audaciously tells the story of the music superstar as a collection of impressions based on Dylan's many shifting personalities (protester, '60s outlaw, poet), with a different actor playing each facet. Bale and Ledger play two sides of Dylan, while Cate Blanchett (Oscar-nominated) and Richard Gere are among the others. A brain-tickling exercise, the film also has an incredible soundtrack and many fascinating tidbits about Dylan.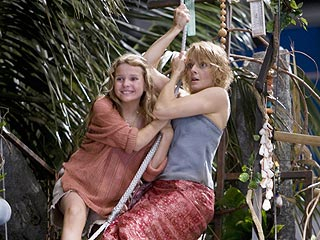 Nim's Island (Fox): The perfect solution for parents who worried about the PG-13 rating of the latest Indiana Jones movie, this high-spirited family adventure offer plenty of fantasy to please youngsters as well as their parents. Abigail Breslin (Little Miss Sunshine) stars as Nim, a vivacious 11-year-old who lives in a South Seas island with her researcher father (Gerard Butler) and trusty sea lion and iguana pets. When her dad goes missing, she uses all her resourcefulness to defend their home from a group of tourists, and enlists the help of her favorite writer (Jodie Foster). Think of it as The Swiss Family Robinson with a dash of Home Alone, a welcome slapstick turn by Foster, and a healthy pro-reading message for kids.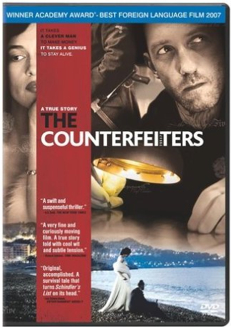 The Counterfeiters (Sony): After the success of last year's The Lives of Others, German cinema scores again with this powerful, provocative drama, which won this year's Best Foreign Language Picture Oscar. While concentration camps have been widely covered in a variety of movies, Austrian director Stefan Ruzowitzky gives audiences a fresh and unusual perspective, which mixes suspense with moments of surprising humor. The story, based on real-life events, deals with a group of Jewish prisoners recruited to be part of an audacious Nazi plan: To bring down their enemies by flooding foreign economies with counterfeit money. Not exactly light viewing, but the film's unsentimental intelligence makes it a worthy rental.
--------------------------------------------------------------

News Briefs----
IRS offers SILO tax shelter deal to banks/leasing co's
http://www.bloomberg.com/apps/news?pid=20601087&sid=avNY1JoM9dKI&refer=home
Orix Expanded
http://www.forbes.com/markets/2008/08/05/orix-merger-saison-markets-equity-cx_
vk_0805markets01.html?feed=rss_markets
Citibank/Merrill to Buy Back $17B in Securities
http://www.nytimes.com/2008/08/07/business/07citi.html?em
Jobless claims hit highest point since March 2002
http://www.breitbart.com/article.php?id=D92DIKG81&show_article=1
India's Inflation Rate Rises to Highest Since 1995
http://timesofindia.indiatimes.com/Business/Inflation_over_12/articleshow/3339138.cms
China gears up for ceremony party amid weather worries
http://www.afp.com/english/news/stories/newsmlmmd.35d4ea2853cfa59688fd7622af79dd38.421.html
In-flight Wi-Fi seems poised to take off
http://www.ajc.com/business/content/business/delta/stories/2008/08/08/air_wifi.html
New York again tops 2008 closing costs study
http://www.bankrate.com/brm/news/mortgages/2008/closing-costs-overview_a1.asp
--------------------------------------------------------------


9 firefighters feared dead in helicopter crash
http://www.sfgate.com/cgi-bin/article.cgi?f=/c/a/2008/08/06/BA0P1267AA.DTL&tsp=1
Survivor describes last moments of fiery copter crash
http://www.sfgate.com/cgi-bin/article.cgi?f=/c/a/2008/08/07/BA4N12709I.DTL
http://www.fire.ca.gov/index_incidents.php
---------------------------------------------------------------


You May have Missed--
Parking (end of) the (auto) Leasing Lifestyle
http://www.washingtonpost.com/wp-dyn/content/article/2008/08/06/AR2008080602961.html
---------------------------------------------------------------

Sports Briefs----
From Green Bay to Broadway: Favre Is a Jet
http://www.nytimes.com/2008/08/07/sports/football/07favre.html?_r=1&oref=slogin
Greenbay, Wisconsin Newspaper version:
http://www.greenbaypressgazette.com/apps/pbcs.dll/article?AID=/20080806/PKR01/
80806180/1058&referrer=NEWSFRONTCAROUSEL&GID=0XP8YMhftbGlR/6jl+aNG6/+
KtiJAmRm+gXnkrck4x8%3D
"When you're a Jet"
http://www.youtube.com/watch?v=6RWJqPEjVXY&feature=related
When you're a Jet,
You're a Jet all the way
From your first cigarette
To your last dyin' day.
When you're a Jet,
If the spit hits the fan,
You got brothers around,
You're a family man!
You're never alone,
You're never disconnected!
You're home with your own:
When company's expected,
You're well protected!
Then you are set
With a capital J,
Which you'll never forget
Till they cart you away.
When you're a Jet,
You stay a Jet!
(Leasing News provides this ad "gratis" as a means
to help support the growth of Lease Police)
----------------------------------------------------------------


California Nuts Briefs---
Lawmakers yawn as Schwarzenegger vows to block bills
http://www.sacbee.com/111/story/1138640.html
----------------------------------------------------------------


"Gimme that Wine"
Tourism Spree in Calif. Wine Country
http://www.pressdemocrat.com/article/20080806/NEWS/808060345/0/NEWS01
Tennessee Consumers form group to protest wine costs, accessibility
http://www.knoxnews.com/news/2008/aug/06/consumers-form-group-
protest-wine-costs-accessibil/
Champagne Louis Roederer Launches New Website Featuring Online Art Exhibit
http://www.marketwatch.com/news/story/champagne-louis-roederer-launches-new/
story.aspx?guid=%7B2C8D1C93-BFFF-4591-BDA8-8EA9F4A41709%7D&dist=hppr
Winding down with wine books
http://www.mercurynews.com/foodheadlines/ci_10105137?nclick_check=1
Revolution by the glass
http://www.sfgate.com/cgi-bin/article.cgi?f=/c/a/2008/08/07/WIDB124QPL.DTL
Wine Prices by vintage
http://www.winezap.com
http://www.wine-searcher.com/
US/International Wine Events
http://www.localwineevents.com/
Winery Atlas
http://www.carterhouse.com/atlas
Leasing News Wine & Spirits Page
http://two.leasingnews.org/Recommendations/wnensprts.htm
The London International Vintners Exchange (Liv-ex) is an electronic exchange for fine wine.
http://www.liv-ex.com/
----------------------------------------------------------------

Calendar Events This Day
Bonza Bottler Day:
to celebrate when the number of the day is the same as the number of the month. This combination will not occur again until the next century. The next three consecutive number will be 09-09-09.
www.bonzabottlerday.com
Gals Night Out (Second Friday in August)
National Chocolate with Almonds Day
Sneak Some Zucchini Onto Your Neighbor's Porch Day
http://holidayinsights.com/moreholidays/August/sneakzucchini.htm
Summer Olympics Games
Opening Day Ceremony: August 8, 2008
Closing Day Ceremony: August 24, 2008
Tanzania: Farmers' Day
National holiday. Also called "Nane Nane."
Saint feast Days
http://www.catholic.org/saints/f_day/aug.php
----------------------------------------------------------------

In 1904, the Olympic Games were held in St. Louis, MO; the first time that the games were held in the United States.
(This is a free "ad" for our good friends the Bateman's,
proprietors of Thunder Mountain Kona coffee)
----------------------------------------------------------------

Today's Top Event in History
1933-The first savings and loan association established by the federal government was the first Federal Savings and Loan Association of Miami, Florida. The creation of savings and loan institutions had been authorized by the Home Owners Loan Act of June 13, 1933, to provide a convenient place for the investment of small and large sums and to lend money to local applicants for first mortgages.
[headlines]
----------------------------------------------------------------

This Day in American History
1588 – This event is mentioned as history may have been quite different for the founding of the United States. The Spanish Armada, a fleet of 130 huge ships, met defeat at the hands of English sailors and their smaller, more maneuverable vessels. Then a series of wicked Atlantic storms off the coast of Southern England took their toll. Only half of the 130 Spanish ships managed to limp ... at best ... home. The 60 or so English ships, plus the weather, saved England from the Spanish invaders.
1776 - John Paul Jones was commissioned as a captain and appointed to command the Alfred. His orders were to harass enemy merchant ships and defend the American coast.
1786 - The US Congress adopted the silver dollar and decimal system of money.
1814-Esther Hobart McQuigg Morris was born at Tioga County, NY, but eventually moved to Wyoming Territory, where she worked in the women's rights movement and had a key role in getting a women's suffrage bill passed. Morris became justice of the peace of South Pass City, WY, in 1870, one of the first times a woman held public office in the US. She represented Wyoming at the national suffrage convention in 18795. She died April 2, 1902, at Cheyenne, WY.
1844- Brigham Young chosen Mormon Church head following Joseph Smith death.
1854 - Smith and Wesson patented metal bullet cartridges.
1866-Birthday of Mathew Henson, famous African-American explorer, born at Charles County, MD. He met Robert E. Peary while working in a Washington, DC, store in 1888 and was hired to be Peary's valet. He accompanied Peary on his seven subsequent Arctic expeditions. During the successful 1908—09 expedition to the North Pole, Henson and two of the four Eskimo guides reached their destination Apr 6, 1909. Peary arrived minutes later and verified the location. Henson's account of the expedition. A Negro Explorer at the North Pole, was published in 1912. In addition to the Congressional medal awarded all members of the North Pole expedition, Henson received the Gold Medal of the Geographical Society of Chicago and, at 81, was made an honorary member of the Explorers Club at New York, NY. Died Mar 9,1955, at New York, NY.
http://www.matthewhenson.com/
http://www.arcticice.org/henson.htm
1866-The first queen to visit the United Sates was Queen Emma, widow of King Kamehameha IV of the Sandwich Islands ( later to be re-named Hawaii), who arrived in New York City from England on the Cuuard liner Java. She was received on August 14,1866 by President Andrew Johnson and introduced to his family. American business had already started to invest in the island, bringing coffee, potatoes, hybrid sugarcane, horses and cattle.
1878 - The temperature at Denver, CO, soars to an all-time record high of 105 degrees.
1899-Birthday Of Russell Markert, American choreographer Russell Markert, born at Jersey City, NJ. He founded and directed the Radio City Music Hall Rocketts from 1932 to 1971. He died December 1, 1990, at Waterbury, CT. 1899 - A.T. Marshall of Brockton, MA patented the refrigerator. It was not practical in cost for many households and "ice" refrigerators were common
until perhaps World War II.
1876-Thomas Alva Edison of Menlo Park, NJ, obtained a patent for a "method of preparing autographic stencils for printing". He went on to improve the "mimeograph," who until the advent of the photocopier, was the most widespread method of paper communication and duplication.
1896-Birthday of Marjorie Kinnan Rawlings, American short story writer and novelist ( The Yearling), born at Washington, DC. Rawlings died at St. Augustine, FL, December 14, 1953.
http://memory.loc.gov/ammem/today/aug08.html.
1900-Birthday of bandleader Lucky Millinder, Anniston, AL.
1911 - Membership in the U.S. House of Representatives was established at 435. Every 211,877 residents of the U.S. were represented by one member of Congress.
1918 –Birthday alto Sax player Benny Carter Birthday (Died July 12,2003)
http://www.bennycarter.com/
http://newarkwww.rutgers.edu/ijs/bc/
http://www.riverwalk.org/profiles/carter.htm
1918-Two days after the Battle of Marne ended, the British Fourth Army mounted an offensive at Amiens with the objective of freeing the Amliens-Paris railways from bombardment by the German Second and Eighteenth Armies. More than 16,000 German prisoners were taken in two hours of fighting the first day. The German forces were forced back to the Hindenburg's line by September 3. This battle is considered a turning point by many historians because of its impact on the psyche o f Germany. August 8 was described by General Erich Ludendorff as a "Black Day" for Germany.
1921--Birthday of American composer Roger Nixon, Tulara, CA.
1923-Birthday of singer Jimmy Witherspoon, Gurdon,AR.
1922-Louis Armstrong, 22 years old, leaves for the Windy City. His autobiography is fascinating to read about his version of the beginnings of jazz. He perhaps is not only the best known jazz musicians, but considered even today to have been quite ahead of his time. On old records, it is easy to pick him out playing the trumpet. He had tone, melody and rhythm that still wants you to sing, dance, or tap your foot.
1923 - Benny Goodman was 14 years old as he began his professional career as a clarinet player. He took a job in a band on a Chicago-based excursion boat on Lake Michigan.
1926-Birthday of trombonist Urbie Green, Mobile, AL.
1932-Birthday of singer/songwriter Mel Tillis, Pahokee,FL. Tillis was the Country Music Association Entertainer of the Year . Equally talented as a singer and as a songwriter, Tillis began his hit-making career in 1958 with "The Violet and the Rose." His top-ten singles have included "Who's Julie," "The Arms of a Fool" and "Memory Maker." Tillis has a speech impediment, but has made his stuttering a part of his act.
1933-Louisiana Governor O.K.Allen pardon's Huddie William Ledbetter, better known as the folksinger "Leadbelly.," He got the name while in prison in Texas for being very strong. He was a very big man with an explosive temper, and was in for murder. He was pardoned by Texas Governor Pat Neff from a thirty year sentence, something that was unheard of in Texas and from the very conservative Neff, but it is said, he sang a song of why he should be released that so affect the warden, and then Neff, that they released him. Leadbelly was one of my father's favorite folksingers, that he played all the time, and my first memories of my father are listening to this music in the forties. I remember sitting on his knee, perhaps the earliest recollection of my father, who I miss more and more as each year goes by.
http://www.nashvillesongwritersfoundation.com/fame/ledbet.html
http://www.blueflamecafe.com/index.html
http://www.mala.bc.ca/~mcneil/cit/citlcleadbelly.htm
1933-The first savings and loan association established by the federal government was the first Federal Savings and Loan Association of Miami, Florida. The creation of savings and loan institutions had been authorized by the Home Owners Loan Act of June 13, 1933, to provide a convenient place for the investment of small and large sums and to lend money to local applicants for first mortgages.
1941 - Les Brown and His Band of Renown paid tribute to baseball's 'Yankee Clipper', Joe DiMaggio of the New York Yankees, with the recording of "Joltin' Joe DiMaggio" on Okeh Records. From that time on, DiMaggio adopted the nickname, Joltin' Joe.
1942 - The invasion of Guadalcanal continues as the remainder of the first wave of American troops come ashore. Advancing rapidly inland, they capture the Japanese airstrip intact, renaming it Henderson Field. The missions on Tulagi and Gavutu are completed and the islands captured. Due to Japanese air and submarine attacks, Admiral Fletcher decides to withdraw his carriers, leaving the cruisers and transports near the island. This action is probably a mistake.
1942 - US President Roosevelt and British Prime Minister Churchill approve the appointment of American General Eisenhower to command Operation Torch , the proposed Allied invasion of North Africa.
1942- During World War II, six German saboteurs who secretly entered the United States on a mission to attack its civil infrastructure are executed by the United States for spying. Two other saboteurs who disclosed the plot to the FBI and aided U.S. authorities in their manhunt for their collaborators were imprisoned. The Nazis hoped that sabotage teams would be able to slip into America at the rate of one or two every six weeks. The quick capture ended their plans.
1943- Following the American break out from Normandy in July, 1944, the Germans decided that the only way to stop the Allied advance and push them back to the sea was to launch a massive attack in the Avranches region, about 150 miles west of Paris. To do this they moved tanks and men of the XLVII Panzer Corps into place and opened their operation on August 7th. Their main thrust, lead by the 2nd SS Panzer Division, was to cut the American line between Normandy and Brittany, forcing the two groups to fall back on different beach areas, possibly compelling at least one group to withdraw. But almost immediately the Germans were blocked by determined resistance. On Hill 317, near the village of Mortain, their advance was stopped by 700 men of North Carolina's 2nd Battalion, 120th Infantry, 30th Infantry Division (which also included Guard units from SC and TN). Firing at almost point-blank range their one anti-tank gun and numerous anti-tank rockets (fired from 'bazooka's') the Guardsmen destroyed 40 vehicles including several heavy battle tanks. The Germans bypassed the hill leaving it surrounded. They launched repeated assaults to capture it but these were beaten back with artillery support from the Guard's 35th Infantry Division (KS, MO, NE) and RAF air strikes on the German positions. After five days of being cut off and with the loss of nearly 300 men the 2nd Battalion was rescued by elements of the 35th Division. For it's determined and stubborn resistance in blocking the enemy advance the 2/120th Infantry was awarded the Presidential Unit Citation.
1951-Birthday of Randy Shilts, journalist known for his reporting on the AIDS epidemic. One of the first openly homosexual journalists to work for a mainstream newspaper and the author of And the Band Played On: Politics, People and the AIDS Epidemic. Born at Davenport, IA, and died at Guerneville, CA, Feb 17, 1994.
1951---Top Hits
Too Young - Nat King Cole
Mister and Mississippi - Patti Page
Because of You - Tony Bennett
I Wanna Play House with You - Eddy Arnold
1959---Top Hits
Lonely Boy - Paul Anka
A Big Hunk o' Love - Elvis Presley
My Heart is an Open Book - Carl Dobkins, Jr.
Waterloo - Stonewall Jackson
1960- British Decca destroyed 25,000 copies of Ray Peterson's death-rock song, "Tell Laura I Love Her." The company refused to release a song which it said was "too tasteless and vulgar for the English sensibility." A rival firm, however, had no such compunction, recording a cover version by a singer named Ricky Valance, which went to number one on the British chart. In the US, Ray Peterson's recording of "Tell Laura I Love Her" reached number seven on the Billboard pop chart.
1964-"House of the Rising Sun" by The Animals is released in America. Although the band would put 14 songs in the Top 40, this will be their only US number one.
1967---Top Hits
Light My Fire - The Doors
All You Need is Love - The Beatles
A Whiter Shade of Pale - Procol Harum
I'll Never Find Another You - Sonny James
1968- Race riot in Miami Florida.
1969-Photographer Iain Macmillan took six pictures of the Beatles crossing the street outside their Abbey Road studio in London. A police officer held up traffic while the band walked back and forth several times. Paul McCartney chose one of the pictures for the cover of the "Abbey Road" album.
1970-New York Yankees honor Casey Stengel, retiring his number 37.
1970-CCR's "Looking Out My Back Door" is released.
1970- Janis Joplin bought a tombstone for blues singer Bessie Smith's unmarked grave in a Philadelphia cemetery. Less than two months later, Joplin herself was dead of a drug overdose. Smith had died following an auto accident in 1942 at the age of 37.
1970-Creedence Clearwater Revival's "Looking Out My Back Door" is released in the US, where it will
1973-Vice-President Spiro T Agnew brands them "damned lies" regarding reports he took kickbacks from government contracts in Maryland. He vowed not to resign; that he was innocent.
1974-President Richard Nixon announced in a televised address that he would resign. Three days earlier he had released tape transcripts revealing he had impeded the Watergate investigation. Nixon told an audience of some 100,000,000, he had made some wrong decisions but that he was resigning because he no longer had enough support in Congress.
1974-Eric Clapton receives a gold record for "461 Ocean Boulevard." It's his comeback album and contains his Number One version of "I Shot the Sheriff." The album reaches the top of the charts.
1974 - Roberta Flack received a gold record for the single, "Feel Like Makin' Love". Flack, born in Asheville, NC and raised in Arlington, VA, was awarded a music scholarship to Howard University in Washington, DC -- at the age of 15. One of her classmates became a singing partner on several hit songs. Donny Hathaway joined Flack on "You've Got a Friend", "Where is the Love" and "The Closer I Get to You". She had 10 hits on the pop charts in the 1970s and 1980s.
1975---Top Hits
One of These Nights - Eagles
Jive Talkin' - Bee Gees
Please Mr. Please - Olivia Newton-John
Just Get Up and Close the Door - Johnny Rodriguez
1975- country singer Hank Williams Junior suffered severe head injuries when he fell 150 metres while mountain climbing in Montana. When he returned to performing months later, he had switched to a country-rock sound from the pure country style made famous by his father.
1976-The Chicago White Sox made baseball sartorial history by donning shorts for a game against the Kansas City Royals. The Sox won, 5-2, but the shorts, a novelty thought up by owner Bill Veeck, lasted only a while.
1981-Shiaway St. Pat, driven by Ray Remmen, won the Hambletonia, the most important race for three-year-old trotters, contested for the first time at the Meadowlands in New Jersey.
1983---Top Hits
Every Breath You Take - The Police
Sweet Dreams (Are Made of This) - Eurythmics
She Works Hard for the Money - Donna Summer
Your Love's on the Line - Earl Thomas Conley
1984 - Carl Lewis won his third gold medal at the Los Angeles Olympics. He won the 200-meter sprint. At the same time, Greg Louganis received his first gold medal in diving in the springboard competition.
1986- singer David Crosby, sentenced to a five-year term for drug and weapons charges, was paroled from a prison in Huntsville, Texas after serving only five months. The convictions were overturned by a Texas appeals court in November 1987- Crosby said when he was released that he had kicked a ten-year drug habit and wanted to resume his musical career. He gained fame with the Byrds in the late 1960's, then teamed with Stephen Stills, Graham Nash, and Neil Young.
1987 - Less than three months after they go to No. 1 on Billboard's Hot 100 for the first time with "With or Without You," U2 return to the top of the chart with "I Still Haven't Found what I'm Looking For," the second single from "The Joshua Tree."( A birthday present for the Edge.)
1988-The first night game of Chicago's Wrigley Field was postponed by rain with the Cubs leading the Philadelphia Phillies 3-1, in the bottom of the fourth inning. The Phillies' Phil Bradley let off the game with a home run, but in a postponed game, all statistics are washed out.
1990- Iraq annexes Kuwait. The US has been sending troops to Saudi Arabia
and moving the US Navy into the Mediterranean seas.
1991---Top Hits
(Everything I Do) I Do It for You - Bryan Adams
P.A.S.S.I.O.N. - Rythm Syndicate
Summertime - D.J. Jazzy Jeff & The Fresh Prince
She's in Love with the Boy - Trisha Yearwood
1993-The Dream Team, a specially-assembled team of NBA all-stars, defeated Crotia, 117-85, to win the gold medal at the 1992 Summer Olympics in Barcelona. The Dream Team, coached by Chuck Daly, including Charles Barkley, Larry Bird, Clyde Drexler, Patrick Ewing, Magic Johnson, Michael Jordan, Christian Laettner, Karl Malone, Chris Mullin, Scottie Pippen, David Robinson and John Stockton.
1994- Janet Jackson tied Aretha Franklin for the most gold singles by a female artist - 14 - when "Any Time, Any Place" was certified as having sold more than 500,000 copies.
1995- the Canadian stage production of Disney's "Beauty and the Beast" opened at the Princess of Wales Theatre in Toronto. At $17 million, it was the most expensive stage production in Canadian history.
1998-The largest free jazz festival in the world, San Jose, California, draws 200,000 to hear Sandoval, Broadbent, Schuur, among many others.
--------------------------------------------------------------

Baseball Poem

Hustle and Energy

During tryouts
our
high school
baseball coach
explains
what it takes to
make the team
freshman believe him
Written by Dan Zamudio
"Catcher in the Wry"
Baseball Poems
Published by McFarland and Company
--------------------------------------------------------------

SuDoku
The object is to insert the numbers in the boxes to satisfy only one condition: each row, column and 3x3 box must contain the digits 1 through 9 exactly once. What could be simpler?
http://leasingnews.org/Soduku/soduko-main.htm
--------------------------------------------------------------

Daily Puzzle
How to play:
http://www.setgame.com/set/puzzle_frame.htm
Refresh for current date:
http://www.setgame.com/set/puzzle_frame.htm
--------------------------------------------------------------


http://www.gasbuddy.com/
http://www.gasbuddy.com/GB_Map_Gas_Prices.aspx
http://www.gasbuddy.com/GB_Mobile_Instructions.aspx
--------------------------------------------------------------

Weather
See USA map, click to specific area, no commercials
--------------------------------------------------------------

Traffic Live---
Real Time Traffic Information
You can save up to 20 different routes and check them out
with one click, or type in a new route to learn the traffic live.
--------------------------------------------------------------

News on Line---Internet Newspapers
Beijing, China
*Other on line newspapers:
http://www.leasingnews.org/Newspapers.htm
--------------------------------