Ken Bentsen resigns from ELFA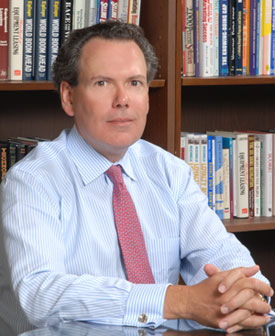 Not a surprise move in this economy the Equipment Finance and Leasing Association (ELFA) membership is down to 600, and attendance to leasing conferences, once money makers for the association is also down. Bentsen brought much Washington legislative representation to the industry plus both radio and television publicity, as well as seeing the association to date through a very tough financial economy.
If you have a reaction to this, please email: kitmenkin@leasingnews.org
Hon. Ken Bentsen, Jr.-He became president of the Equipment Finance and Leasing Associations (ELFA) July 1, 2007. In this relatively short period of time, he has brought considerable attention to the media about the leasing industry, quoted often in major magazines and newspapers, appearing on radio and television, quite frequently, too. On the personal side, he is also an active member of a number of educational, civic and charitable boards, including Chairman of the Board of the Susan G. Komen For The Cure. http://www.leasingnews.org/archives/May%202007/05-11-07.htm#eaelc
Most Influential in Leasing Industry
http://www.leasingnews.org/Pages/influential.htm#KenBentsen
Here is the official announcement from ELFA:
*****Announcement**************************************
A Message to ELFA Members
Bentsen to leave ELFA for SIFMA, Petta to serve as Interim President
Washington, DC - August 4, 2009-The Equipment Leasing and Finance Association (ELFA) announced today that ELFA President Ken Bentsen was stepping down to take a new position as Executive Vice President of the Securities Industry and Financial Markets Association (SIFMA). Ralph Petta, ELFA Vice President for Research and Industry Services, was named to serve as interim President upon Bentsen's departure.
"Ken Bentsen brought the ELFA to a new level of awareness in Washington among policy makers, crafted a sustainable strategy for our great association, navigated our association through an unprecedented financial crisis and drove a multi-faceted advocacy effort that continues to benefit many of our members," said ELFA Chairman James J. Ambrose, president of Equipment Finance, GE Health Care Financial Services. "We are well positioned as the "the" source of equipment finance industry information largely due to Ken's leadership and vision."
"We are fortunate to have thought through such an event in advance and are prepared for a smooth transition into our next chapter of ELFA leadership. "Accordingly, we are pleased to announce Ralph Petta as interim President for the ELFA. Ralph has been an integral thought leader across many of our initiatives and possesses a keen operational focus, which will greatly benefit the association," said Ambrose.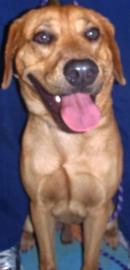 About Ralph Petta
Ralph Petta has been with the ELFA since April 1987. Mr. Petta's primary responsibility is managing the development of the association's industry information resources and data-collection projects, including the annual Survey of Equipment Finance Activity, Monthly Leasing & Finance Index, and Industry Compensation Survey. In addition, he oversees the development of various benchmarking and market research initiatives and related industry reference publications sponsored by the ELFA.
Mr. Petta has liaison responsibilities with several ELFA constituent committees, including its Research Committee, Legal Committee, and Equipment Management Committee, as well as the ELFA Business Council Steering Committees. As staff liaison to the ELFA Financial Accounting Committee, he is responsible for managing the association's program to monitor and help develop strategy on key accounting and financial reporting issues of concern to ELFA member organizations. Mr. Petta is a member of the American Society of Association Executives (ASAE). He completed the ASAE/University of Maryland Executive Development Program in Association Management and was selected to participate in the ASAE Future Leaders Conference. Before joining ELFA, Mr. Petta worked for nine years in the office of United States Senator Sam Nunn, serving in a variety of professional capacities. He was Senator Nunn's legislative assistant when he left to join the association in 1987. Mr. Petta graduated from Syracuse University, Syracuse, New York, earning a B.A. degree in political science.
About the ELFA
The Equipment Leasing and Finance Association (ELFA) is the trade association that represents companies in the $650 billion equipment finance sector, which includes financial services companies and manufacturers engaged in financing capital goods. ELFA members are the driving force behind the growth in the commercial equipment finance market and contribute to capital formation in the U.S. and abroad. Its 600 members include independent and captive leasing and finance companies, banks, financial services corporations, broker/packagers and investment banks, as well as manufacturers and service providers. For more information, please visit www.elfaonline.org
****Announcement****************************************
--------------------------------