May-Walsh beat McPeak-Youngs in Olympic semis
Kerri Walsh of Saratoga, California  (above) celebrates winning the women's semifinal match on Monday. Walsh and May won the match 21-18 and 21-15. Full story at: Sports Briefs
Tuesday, August 24, 2004
Headlines---
Classified Ads--Doc. Manager / Finance / Legal 
Peter Eaton in Madison, Wisconsin
Greene on the Greene Agreement
ABS market braces for Republican invasion
United Leasing Expands Rev. Credit Facility
########  surrounding the article denotes it is a "press release"

Equip. Finance Sales Exec. Grand Rapids, MI. Generate lease originations, call on individual lessees, branch associates, business bankers and commercial bankers, plus create third party vendor programs. Click here for a full job description and/or
to apply for the position.

About the Company: Huntington Bancshares Incorporated is a $31 billion regional bank holding company headquartered in Columbus, Ohio.
www.huntington.com

-------------------------------------------------------------------------------
Classified Ads--Documentation Manager / Finance / Legal
Documentation Manager: New York, NY.
10+ years in equipment leasing/secured lending. Skilled in management & training, documentation, policy and procedure development & implementation, portfolio reporting. Strong work ethic.
Email: dln1031@nyc.rr.com
Finance: Chicago, IL
Experienced in big ticket origination, syndication, valuation and workout. Twenty five years, MBA, CPA, JD, LLM (Tax), structuring specialist. Inbound and outbound transactions.
Email: pal108381@comcast.net
Transaction Summary
Website: www.tlgattorneycpa.com
Finance: Austin, TX.
20+ years all facets of lease/finance. Collection and credit management. Equipment & rolling stock structuring. $150k credit authority, $100 million portfolio management.
Email: texmartin@juno.com
Finance: Lyndhurst, NJ
CFO w/20+ years leasing/financing. Respected by lenders/rating agencies full & fair financial reporting. Outstanding record restructuring debt. Adept at investor relations and mentoring people. Email: joemcdev@aol.com
Finance: San Jose, CA.
15+ years sourcing debt, managing cash and receivables and other treasury functions. Strong background in credit, contract administration and bankruptcy litigation experience. MBA Finance.
Email: raycis@comcast.net
Legal: Los Angeles, CA
Experienced in-house corporate and financial services attorney seeks position as managing or transactional counsel. Willing to relocate.
Email: sandidq@msn.com
   Full list of all "job wanted" ads at:
http://64.125.68.90/LeasingNews/JobPostings.htm
-------------------------------------------------------------------------------
Peter Eaton in Madison , Wisconsin
"Everything is going great here. We have settled in and are spending time getting to know the area and I am getting to know the Madison business community.
" Our neighbors have been just wonderful and have made Patricia and I feel right at home. Being this close to children and grandchildren has been a real treat and blessing.
"I continue to travel to meet with the broker community throughout the U.S. I'm spreading the gospel as always. I plan on being back in CA in October and look forward to seeing you. I hope you and your family are well."
  Peter Eaton
Keeping his job at Pentech Financial as Vice-President of  Pentech's Intermediary Market Group, the popular Peter Eaton, and his wife Patricia, moved to Madison, Wisconsin the end of last March to be closer with their children and grand-children.
"Conference Chairman Peter Eaton, CLP,(l) and his wife Patricia visit with First National easing Corporation executive Vice-President Casey Kolp and his wife Linda during the Sports Reception." October, 1990, Western Association of Equipment Lessors Conference, Monterey, California
"We've been here twenty years, " he said. " I travel a lot now, plus 80% of what I do now comes in over the internet, plus things now are also sent so easily in 'pdf," that it doesn't matter where you are.  You couldn't say that ten years ago."
Here is our earliest "Pictures from the Past" on Mr. Eaton, CLP.
Pictures from the Past
Featured on Leasing News: 3/26/2003
---1987---
Seven Receive CLP Designation
The third set of Certified Lease Professionals was granted final approval and received plaques commemorating the designation at the Fall Conference in Hawaii.
New CLPs recognized by Western Association of Equipment Leasing President Joe Woodley(left) were from left: Michael Walsh, Atlantic Financial Savings
Bank; Ron Wagner, Heritage Leasing Capital; Brian Pindell, Commercial Equipment Lease Corp.; Ben Millerbis, Pentech Financial Services; Peter Eaton, First National Leasing Corp.; Duane Russell, Atlantic Financial Savings Bank.
November, 1987 WAEL NewsLine
It also pictures Ben Millerbis, now president/ceo of Pentech Financial.
The company specializes in $150,000 and above transactions;  providing lease lines of credit to venture capital backed emerging growth companies as well as "story" credits with a thorough old style bank "investigation," often including meeting with the applicant and their financial team. Eaton works with brokers throughout the United States.
"While we will most certainly benefit from Peter being closer to the Mid-west and Eastern broker community, we will dearly miss both Peter and Patricia here in San Jose, "Millerbus said." Peter is not only a wonderful business associate but a great friend as well. I guarantee they will miss our California wines in cheese country."
He came to Palo Alto, California, in 1991, where he headed the First National Leasing Corp West Coast Office.  He then went on his own with Sevilla Leasing and Associates in Palo Alto, 1993;  joined Leasing Associates in Mountain View, California, then joining Pentech Financial as Executive Vice President.  His hobbies include golfing and riding his Harley Davidson motorcycle, plus he is known for being quite a horseman.
He and his wife are packed up, and ready to go, the truck leaves Friday.  Look for a motorcycle escort.
Maybe he and Patricia are back on their horses that their daughter trains, or perhaps he still has his Harley.  Maybe Peter will send us some current pictures on life in Wisconsin.
Greene on the Greene Agreement
"The tone of the email condemning the so-called "Greene Agreement" concerns me. It is not that I feel a need to defend myself or the pool of companies that decided they wanted the agreement. It would just be nice if those who believe it to be some type of nefarious legal machination understood just how wrong they are. Then again, as some of the hate mail surely came from angry victims, it is all too likely that such blind anger will make it impossible for them to see things any other way.
"I have represented both lessees and lessors in advance fee retention disputes, and I for one believe that any company which engages in such a nefarious practice is committing fraud.
"It is a sad irony. Yes, the agreement is meant to be used by the lessor/broker who wishes to be reimbursed for certain agreed upon costs. However, it was also designed to protect the APPLICANT by (1) providing clear disclosure before any money changes hands (2) giving the applicant the chance to opt out or modify the agreement before signing it (3)delineating those costs which are non-refundable IF the applicant agrees, and (4)eliminating ugly battles arising from claims based on non-written agreements, or less.
Some of these anonymous critics are perhaps the same lessors and/or brokers who waged war against us because they don't think they need any agreement at all to retain advance fees. Whether or not such a practice is technically legal or not, it was the collective opinion of the pool that this is wrong. They believe that it is only fair and ethical to retain some or all of an advance fee if both parties agree in writing.
"As for the email from those who have been victimized, though it may be hard to believe, this agreement is for them as well. It is a template, and a mere starting point. It is meant to be modified to suit the needs of BOTH parties. It is predicated upon good faith, clarity, and mutuality. It is NOT intended to allow a lessor or broker to take your money, do nothing, and keep it. If I thought the agreement was going to be used for that purpose, I would never have drafted it. Moreover, in my opinion the agreement would do nothing to protect a lessor or broker whose sole purpose was to procure advance fees and nothing else.
"This should be a welcome trend in a good industry plagued by a few bad players. As the pool of companies who initiated this project did so with the specific intent of helping restore faith in a beleaguered industry, they should be applauded, not vilified."
Kenneth C. Greene
Law Offices of Kenneth C. Greene
980 Magnolia Avenue   Suite 6C
Larkspur, CA  94939
Vox:   415 461  3777
Fax:   415 461  3733
E-Mail:  keng@kengreenelaw.com
Website:  www.kengreenelaw.com
Greene Agreement
http://www.leasingnews.org/Conscious-Top%
20Stories/Greene_Lease_agreement.htm
Other Letters of Engagement:
http://www.leasingnews.org/Conscious-Top%
20Stories/Engagement_letters.htm
Classified Ads---Help Wanted
Credit-Funding-Operations
Credit Analyst: Seeking an energetic and organized Credit Analyst. At least one to two years of experience as a Credit Analyst in financial services (banking, insurance, leasing, or mortgage) is required.
Funding Manager: Seeking a very organized, detail oriented Funding Manager. Minimum two years experience in brokering and discounting commercial equipment transactions is required.
Operations Manager: Seeking an experienced Operations Manager with knowledge of all sides of operations. Must have a minimum of five years related experience.
Send email or fax to Ryan Johnson, Corporate Recruiter.
Email careers@fivepointcapital.com
Fax: (888) 462-4305
Website: www.fivepointcapital.com

We are ready to hear from you and field any leasing questions that you may have.
Five Point Capital
10525 Vista Sorrento Pkwy
San Diego, CA 92121


Credit: Seeking an energetic, enthusiastic sales oriented credit analyst & packaging specialist at our Irvine CA., headquarters. This key position is responsible for credit analysis, transaction packaging and placement of equipment leases on a discounted, brokered or assigned basis to Pacifica's established lender alliances.
Email: russ@pacifica-capital.com
Controller / Vendor Sales Specialist/ Entry Level Accountant

Controller: Broker/Lessor looking for CFO/Controller w/ a solid accounting background. Exp. working in Leasing industry a must. LeasePlus knowledge a plus.
Vendor Sales Specialist: Experienced in developing relationships & vendor programs. Will need to establish/head our new vendor division. Must be knowledgable in all aspects of leasing from the broker lessor perspective.
Entry Level Accountant: Entry level position, accounting background req., leasing exp. a plus, must be organized individual w/ strong work ethic.
Please E-mail resume to: elang@nationwidefunding.com
About the Company: Nationwide Funding, Irvine, CA. With its prime location in Southern California and offices in Chicago's downtown financial district, Nationwide Funding, LLC has been able to secure specialized credit facilities and create funding partnerships with a wide variety of financial institutions. This diversity allows Nationwide Funding, LLC to be a complete funding partner for your business.
Equipment Finance Sales Executive

Equip. Finance Sales Exec. Grand Rapids, MI. Generate lease originations, call on individual lessees, branch associates, business bankers and commercial bankers, plus create third party vendor programs. Click here for a full job description and/or
to apply for the position.

About the Company: Huntington Bancshares Incorporated is a $31 billion regional bank holding company headquartered in Columbus, Ohio.
www.huntington.com

Senior Contract Specialist
______________________________________________ 
ABS market braces for Republican invasion
  ABSnet
Some fleeing, while others hunker down...
As the end-of-August slump begins engulfing Wall Street, many asset-backed players go on vacation — a seasonal flight that is even more pervasive this year.
New York-based investment banks, particularly those in midtown, are bracing for the heavy security and commuting headaches expected when the Republican National Convention takes over Madison Square Garden from Aug. 30 to Sept. 2.
Several firms are temporarily relocating at least some employees to backup facilities, including midtowners like Morgan Stanley, Barclays Capital and BNP Paribas.
But at most firms, telecommuting and vacations are the more popular options for dealing with the convention.
"A lot of people are just choosing to take that week off, either arranging vacation or business travel," said an ABS executive at a midtown investment bank. "Something like 50 percent of the office is going to be out that week."
All the bankers said their biggest concern is transportation, rather than the threat of terrorism.
But at least one ABS player who said he would be in the office scoffed at the vacation excuse. "They're telling you they're taking vacation, but they're running away," he said. "People are afraid."
The three rating agencies, all located in downtown Manhattan, say it will be business as usual for them. Spokespeople for Standard & Poor's and Moody's Investors Service also mentioned that late August is traditionally one of the slower periods of the year for the asset-backed market, with many people already taking vacation.
The McGraw-Hill Companies, S&P's midtown-headquartered parent, sent an internal memo encouraging employees to telecommute or temporarily work from other offices away from the convention site.
Its midtown office is within the security perimeter for the convention.
As part of the city's safety plan, company ID cards will be required for any workers passing through a perimeter checkpoint. City officials are still deciding whether to require additional entry passes for area employees during the convention.
Despite the thinned ranks and temporary relocations, investment banks are also expecting business as usual. They said no disruption would be apparent to clients, with all the same phone numbers remaining in effect.
"If a phone call were to bounce over to another facility, it is not something a client would necessarily notice," said Karina Byrne, a spokeswoman for Barclays Capital.
Byrne said at least some employees from all parts of the company — sales, trading and operations — will be assigned to work from an undisclosed backup location.
In addition, those who live closer to that facility will be given the option to avoid the commute to the midtown office, she said.
She did not know how many of the workers at the backup location might be from the securitization group.
BNP Paribas set up a similar plan. "We will be operating in a business- as-usual mode, but we have also made arrangements to have a small number of key critical business functions to operate from an alternate location," said spokeswoman Edwina Frawley.
She said the temporarily relocated positions span the front, middle and back offices.
"Many of our front-office staff live in New York City so the commuting headaches are not really a factor," Frawley added. "It's more to ensure business transparency in the event of a disruption."
Several sources also said Morgan Stanley will have many employees working from its backup location outside the city. One source reported that Morgan Stanley is looking at the convention as an opportunity for a test run for the recently opened facility. But the company's designated spokesperson for the topic did not return calls seeking comment. — Bonnie McGeer
--------------------------------------------------------------------------- 
### Press Release #########################
United Leasing, Inc. Expands Revolving Credit Facility
Evansville, IN – – United Leasing, Inc. has renewed and expanded its primary credit facility with a syndicate of banks led by Harris Nesbitt Bank and Fifth Third Bank as Co-Agent's with Bank One, National City Bank and US Bank as participants in the credit.
The $75 Million credit facility is available to United on a revolving basis though June 30, 2006, with automatic annual two-year renewals.  The facility supports the company in financing its equipment and vehicle lease portfolio.
"We are pleased to renew our multi-year facility," said Richard J. Schulz, CFO. "We have a very strong and long-term relationship with our Bank Group."
About United Leasing, Inc.
United Leasing, Inc. was founded in 1965 and provides full-service lease and commercial financing for Fortune 1000, mid-size and smaller companies throughout the Continental United States. The Company specializes in the leasing and financing of commercial vehicles and equipment of all types for vendors, commercial businesses and syndications. United Leasing is interested in lease transactions and portfolio acquisitions. Lease terms range from 2-7 years and the average lease transactions range from $100,000 - $5,000,000.
Contact:
United Leasing, Inc.             
Richard J. Schulz, CFO                                  
812-485-3585                                                
rschulz@unitedevv.com   
### Press Release ##########################
Your One stop solution for training and reference material for the Leasing Professional
www.theleasinglibrary.com
800.564.2404
News Briefs---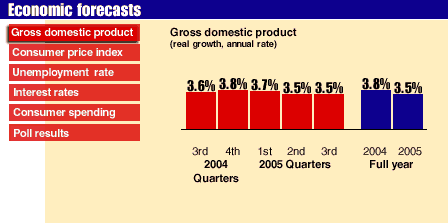 Economists dial back growth forecasts
http://www.usatoday.com/money/economy/2004-08-22-econ-survey_x.htm
Bush Team Lacks Clear Economic Plan, Critics Say
http://www.washingtonpost.com/wp-dyn/articles/A27055-2004Aug23.html
Kerry Team Lines Up Vietnam Witnesses
http://www.washingtonpost.com/wp-dyn/articles/A26519-2004Aug23.html
--------------------------------------------------------------------------
Sports Briefs---
Walsh-May wins battle of American beach volleyball rivals
http://www.mercurynews.com/mld/mercurynews/sports/
special_packages/olympics/9475991.htm
Hamm Ruling Stands, but Ire at Judges Rises
http://www.nytimes.com/2004/08/24/sports/olympics/24gymnastics.html
U.S. women strike gold on diamond; soccer team reaches final
http://www.mercurynews.com/mld/mercurynews/
sports/special_packages/olympics/9472749.htm
American women win softball gold – then look human
http://www.signonsandiego.com/sports/olympics/other/
20040823-1705-cnsoly-softball.html
Walsh-May wins battle of American beach volleyball rivals
http://www.mercurynews.com/mld/mercurynews/sports/
special_packages/olympics/9475991.htm
-------------------------------------------------------------------------------
California Nuts Briefs---
Despite Election Pledge, Governor Signs Deal for 5 Casinos
http://www.mercurynews.com/mld/mercurynews/9476837
.htm?ERIGHTS=722215707356
4741532mercurynews::kitmenkin@leasingnews.org&KRD_
RM=8oppqqutwvrusqvxuqpooooooo|Kit|Y
Calif. Minimum Wage Bill Heads to Governor
http://www.washingtonpost.com/wp-dyn/articles/A27517-2004Aug24.html
-----------------------------------------------------------------------------------
"Gimme that Wine"
Women, Wine Menus and Prices
http://wine.about.com/b/a/2004_08_23.htm
Major Changes at Robert Mondavi Winery
http://home.businesswire.com/portal/site/google/index.jsp?ndmViewId=news_
view&newsId=20040820005452&newsLang=en
http://media.corporate-ir.net/media_files/irol/90/90413/presentations/
Fiscal2005RecapitalizationFAQ.pdf
2004 Washington State Harvest Earliest on Record for Ste. Michelle Wine Estates
http://home.businesswire.com/portal/site/google/index.jsp?ndmViewId=
news_view&newsId=20040820005331&newsLang=en
The Chalone Wine Group reports increased revenue during first six months
http://www.napanews.com/templates/index.cfm?template=story_full&id=
A3A5793F-A9E5-43FE-9E98-3856FA5CAD01
Rich grape harvest worries Bordeaux wine makers
http://www.hindustantimes.com/news/181_963158,00050003.htm
The many faces of Sauvignon Blanc
'The other white wine' has a crispness and verve that few Chardonnays can achieve
http://www.sfgate.com/cgi-bin/article.cgi?f=/c/a/2004/08/19/WIG2487MQO1.DTL
This Day in American History
1675-Catholic holy orders were conferred by Gabriel Diaz Vara Calderon, Bishop of Santiago de Cuba, on a visit to St. Augustine, FL.  Minor orders were conferred on seven candidates.
http://www.tfn.net/~mpna/prehistory.htm
http://www.oah.org/pubs/magazine/spanishfrontier/cowdrey-document.html
http://www.oah.org/pubs/magazine/spanishfrontier/mcewan.html
http://www.xxicentury.org/HCA/Tutorial/Tutorial_3.html
 (see age of missions: )
http://www.vernonjohns.org/nonracists/jxfoundr.html
http://www.catholic-hierarchy.org/bishop/bdiazv.html
http://drbronsontours.com/staugustinetimeline.htm
1676-The first court-martial in a colony was held in Newport, RI, by Governor Walter Clarke, Deputy Governor John Crayton and their assistants, Edmund Calvary, who was the attorney general.  Quanpen, a Native American sachem, also known as Sowagonish, was found guilty of participation in King Philip's War against the colonists and ordered shot on August 26.  Others who had participated in the war were sentenced to various penalties.
1682- , the Duke of York awarded Englishman William Penn the three "lower counties" in the American colonies which later became the state of Delaware.
( lower half of: http://memory.loc.gov/ammem/today/aug24.html )
1718- New Orleans was founded by French settlers from Canada and France. The Canadians, generally brought their wives and families with them.  French officers, however, usually younger sons of nobility, refused to marry below their rank, inspiring the plea of one of the early governors to France: "Send me wives for my Canadians, they are running in the woods after Indian girls." Thus Cajuns were born.  By the way,
Creole meant "native", born in Louisiana and has nothing to do with race.
1814-British forces invaded and raided Washington, DC, for two days, burning the Capital, the president's house and most other public buildings.  President James Madison and other high US government officials fled to safety until British troops (not knowing the strength of their position) departed the city two days later.
1853 -- First potato chips prepared by Chef George Crum, Saratoga Springs, NY. Crum was a Native American/African American chef at the Moon Lake Lodge resort in Saratoga Springs, New York, USA. French fries were popular at the restaurant and one day a diner complained that the fries were too thick. Although Crum made a thinner batch, the customer was sill unsatisfied. Crum finally made fries that were too thin to eat with a fork, hoping to annoy the extremely fussy customer. The customer, surprisingly enough, was happy - and potato chips were invented! Crum's chips were originally called Saratoga Chips and potato crunches. They were soon packaged and sold in New England - Crum later opened his own restaurant. William Tappendon manufactured and marketed the chips in Cleveland, Ohio, in 1895. In the 1920s, the salesman Herman Lay sold potato chips to the southern USA (selling the chips from the trunk of his car). In 1926, Laura Scudder (who owned a potato chip factory in Monterey Park, California) invented a wax paper potato chip bag to keep the chips fresh and crunchy - this made potato chips even more popular.
http://www.history.rochester.edu/Scientific_American/mystery/crum.htm
http://home.howstuffworks.com/question579.htm
1857—Major economic panic hits the United States.
http://memory.loc.gov/ammem/today/aug24.html
1869- Cornelius Swarthout of Troy, NY, was issued a patent for a "waffle iron."
1893 - Fire in the south of Chicago left 5,000 people homeless.
1897, birthday of Charles Dudley Warner, American newspaper editor for the Hartford Courant, published this now-famous and oft-quoted sentence, "Everybody talks about the weather, but nobody does anything about it. " The quotation is often mistakenly attributed to his friend a colleague Mark Twain. Warner and Twain were part of the most notable American literary circle during the late 19th century. Warner was a journalist, essayist, novelist, biographer and author who collaborated with Mark Twain in writing "The Gilded Age" in 1873.
1908- Sax player Paul Webster birthday.
1912- parcel post service was authorized.  Previously the weight limit of mail had been four pounds.  The rates of the parcel post service depended upon the weight of the package and the distance traveled.  This was a boon to mail order catalogues and
to people living in the rural area.
1925-Birthday of pianist Louis Teicher (Ferrante and Teicher,)  composer, born Wilkes-Barre, Pa.
1932- Charles H. Calhoun, Sr. and Jr., at the third hole of the Washington Golf Club, Washington, GA, while playing with a foursome, both shot a hole in 1932 - Amelia Earhart became the first woman to fly across the U.S. non-stop.
1939 - Louis "Lepke" Buchalter, leader of Murder, Incorporated, turned himself in to New York City columnist Walter Winchell; who turned the underworld leader in to FBI Director J. Edgar Hoover. n one.
1950- Edith Spurlock Sampson, became the first African-American delegate to the United Nations when she was appointed alternate delegate to the fifth General Assembly.  Her first assignment, on September 28, 1950, was to the Social, Humanitarian and Cultural Committee.
http://www.aaregistry.com/african_american_history/399/
Edith_Sampson_was_a_steel_city_judge
1951---Top Hits
Too Young - Nat King Cole
Because of You - Tony Bennett
My Truly, Truly Fair - Guy Mitchell
Hey, Good Lookin' - Hank Williams
1951- St. Louis Browns owner Bill Veeck, one of baseball's greatest showmen, allowed fans attending a game against the Philadelphia Athletics to participate in the strategy decisions normally made by the team's manager.  More than 1,000 fans were given cards reading "YES" and "NO: and were asked to vote on what the Browns should do at various point sin the tame.  It worked; St. Louis won, 5-3.  With the advent of Palm Pilots, Blackberry, and  the internet, guess what Bill Veeck could do today.
1957- The Dodgers use eight pitchers in one game tying a major league record. Johnny Podres gives up three home runs in the third including Hank Aaron's first grand slam.
1959- A headline in Billboard reads, "Rock and Roll Ain't Ready For The Ol' Rockin' Chair Yet." The story says rock & roll was losing popularity a year ago, but the record buyers now like Elvis Presley, Fats Domino and Lloyd Price along with newcomers, the Drifters, Everly Brothers and Ricky Nelson.
1959- Phil Phillips' "Sea Of Love" hits #2 on the pop charts.
1959---Top Hits
The Three Bells - The Browns
Sea of Love - Phil Phillips
Lavender-Blue - Sammy Turner
Waterloo - Stonewall Jackson
1960-Birthday of Calvin Edward "Cal" Ripken,Jr., former baseball player, born Havre de Grace, MD.
1963- Little Stevie Wonder is the first artist to make the Number One position on the pop single chart, the pop albums chart and the R&B singles chart all at one time. In fact, nobody had made the pop single and album charts at the same time. The music from "Wonder World" is the album, "The Twelve Year- Old-Genius" and the single, "Fingertips, Part Two."
1963 -The Little League World Series is televised for the first time . With ABC's Wide World of Sports providing coverage of the championship game, Grenada Hills (CA) beats Stratford (CT), 2-1.
1967- Patti Harrison convinces her husband George and the rest of the Beatles to attend a lecture at the Park Lane Hilton given by Maharishi Mahesh Yogi. They go and send a note to him requesting a private audience. In the meeting, the Beatles offer themselves as disciples. He accepts and invites them to an indoctrination course for spiritual regeneration two days later. They attend along with Mick Jagger and his girlfriend Marianne Faithfull. Brian Epstein is invited but declines. Afterwards, John Lennon compares the experience as "going somewhere without your trousers."
1967---Top Hits
All You Need is Love - The Beatles
Pleasant Valley Sunday - The Monkees
Baby I Love You - Aretha Franklin
I'll Never Find Another You - Sonny James
1968- The Who's drummer, Keith Moon, drives a Lincoln into the pool of a Holiday Inn in Flint, Michigan.
1968-Steppenwolf's "Born To Be Wild" hits #2 on the pop chart.
1971- Ernie Banks hits his final home run of his career as the Cubs beat the Reds, 5-4. Mr. Cub's 512th home run comes in the first inning off Jim McGlothin.1971 -- Illinois State Attorney Edward Hanrahan and 13 police officers and police officials are indicted on charges of conspiring to obstruct justice by attempting to thwart criminal prosecution of 8 Chicago patrolmen who raided the apartment of Fred Hampton. This follows August 21 when Panther George Jackson is killed in San Quentin prison during an abortive breakout attempt (three prisoners and three guards are killed in the attempt. Six prisoners are subsequently put on trial for the incident (Fleeta Drumgo, David Johnson, Hugo L.A. Pinell (Yogi), Luis Talamantez, Johnny Spain, and Willie Sundiata Tate). Spain was convicted of murder. The others were either acquitted or convicted of assault. In a side to this story: white attorney Stephen M. Bingham is officially charged with murder in deaths of 2 convicts and 3 guards at San Quentin. Bingham is charged with smuggling guns to George Jackson used in a August 21, 1971 San Quentin breakout attempt. Bingham subsequently flees the country, returning in 1984 to face charges. He was acquitted of murder and conspiracy in 1986.
http://www.sfgate.com/cgi-bin/article.cgi?f=/chronicle/
archive/2001/08/19/CM145760.DTL
1974- Santana's "Greatest Hits" LP enters the charts.
1975---Top Hits
Fallin' in Love - Hamilton, Joe Frank & Reynolds
One of These Nights - Eagles
Get Down Tonight - K.C. & The Sunshine Band
Rhinestone Cowboy - Glen Campbell
1975 - Los Angeles Dodger Davey Lopes set a major league baseball record when he stole his 38th consecutive base. It was in the 12th inning of a game against the Montreal Expos that Lopes got his famous steal. The Dodgers still lost in 14 innings, 5- 3.
1978- Bruce Springsteen appears on the cover of "Rolling Stone."
1979- The Cars perform at New York's Central Park for an audience of a half million people
1981 - Mark David Chapman was sentenced from 20 years to life imprisonment for his self-admitted murder of former Beatle John Lennon.
1985 - Huey Lewis and The News reached the top of the charts with "The Power of Love". The song spent 2 weeks at #1 on the "Billboard Hot 100".
1983---Top Hits
Every Breath You Take - The Police
Sweet Dreams (Are Made of This) - Eurythmics
She Works Hard for the Money - Donna Summer
Love Song - The Oak Ridge Boys
1985-Dwight Gooden of the New York Mets became the youngest pitcher to win 20 games in a season.  Gooden defeated the san Diego Padres, 9-3. He was 20 years, nine months and nine days old.
1987 - Autumn-like weather prevailed across the north central and northeastern U.S. Seven cities reported record low temperatures for the date, including Saint Cloud MN with a low of 37 degrees. Temperatures in Florida soared to 98 degrees at Pensacola and 99 degrees at Jacksonville. Thunderstorms produced heavy rain in the Southern High Plains Region, with 5.40 inches at Union NM, and 7.25 inches reported west of Anthony NM
1989-Pete Rose is banned from baseball for life by Commissioner Giamatti for gambling. The Reds' manager signs a five-page agreement with Giamatti in which he agrees to a lifetime penalty but does not admit to gambling on the national pastime.
1991- Tom Petty and the Heartbreakers' "Learning To Fly" hits #28 on the pop singles chart.
1991---Top Hits
(Everything I Do) I Do It for You - Bryan Adams
It Ain't Over 'Til It's Over - Lanny Kravitz
Fading Like a Flower (Every Time You Leave) - Roxette
You Know Me Better Than That - George Strait
1996-The New York Yankees dedicated a monument to the late Mickey Mantle at Monument Park in Yankee Stadium. The new monument joined three others honoring Babe Ruth, Lou Gehrig and Miller Huggins.  Mantle died August 13,1995.
1999- Mariner Ken Griffey Jr. joins Babe Ruth, Ralph Kiner, Duke Snider, Ernie Banks, Harmon Killebrew and Mark McGwire as the only players to hit 40 homers in four consecutive seasons.
Baseball Poems
Here are three "choice" short poems from Tim Peeler, from his book
"Touching All the Bases."   He has given us permission
to reproduce them.
              Budweiser!
Budweiser! he calls
between innings, between pitches,
between breaths
          An Asterisk as Big as a Ball
the ball talked to
three hundred thirty feet of air,
rising into the teeth
of the bat's echo,
crashing into right field bleachers
like any other Yankee missile —
an exiled hero
circled the Ruthian diamond
to footnote glory —
just down the first base line
 the magic bat lay,
 like a gun that had killed
 its owner.
          whiskey moon
frank says the full moon
 is for whiskey,
spits tobacco to punctuate
his short sentences,
hours sipping, replaying
his career in slow motion,
oiling the first baseman's mitt,
 then spreading it carefully
 to catch the milky light,
frank says it softens the leather,
I say it embalms the memory.
These come from a  soft cover 128 pages
with index published by www.mcfarlandpub.com
( they take two weeks to send, but you are helping
  this company stay alive, or you can buy from
 Amazon, for the same price, but perhaps faster
delivery.  While they are all mostly baseball,
some are not.  He is a unique American poet.
He lives in Hickory, North Carolina.