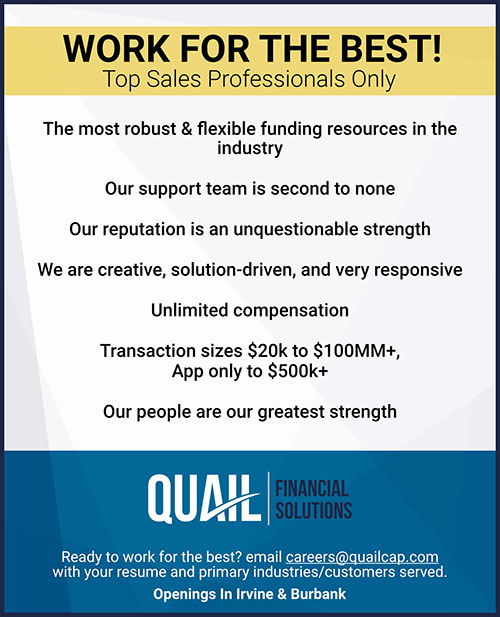 Monday, January 28, 2019


Today's Leasing News Headlines
Free Classified Employment Opportunity
Post a Position Wanted
Leasing News Top Stories
January 22 - January 24
Mailing Error Cost Marlin Leasing $8,500 - Plus Costs
Losing Ability to Enforce Judgment on Default
By Tom McCurnin, Leasing News Legal Editor
Leasing Industry Ads---Help Wanted
New Positions Available
Manufacturing Industry Posts Largest Annual Increase
in Jobs in 20 Years - Uribtrax.com
Initial Jobless Claims Hits Lowest Since 1969 - Chart
Number Federal Civilian Who Filed jumped to 24,681 Jan. 5
ELFA Reports Cumulative New Business Volume Up
4 Percent Up from 2017
Happiness is …
Placard
Meet Leasing News Advisor
Ed Castagna
Cane Corso Mix
Mount Holly, New Jersey
ELFA Women's Leadership Forum
April 1- 2, Conrad Hilton, Washington, DC
News Briefs---
Walmart wants to hire 900 truckers
and pay them nearly $90,000 a year
Forever stamps to jump to 55 cents,
biggest increase in USPS history - Priority Mail, too
Harley-Davidson's Core Customers Think
they're too old to ride bikes
In Atlanta, Winter storm watch issued
for start of Super Bowl week
How Tariffs Stained the Washing Machine Market
trade policies have not had the desired effect
Broker/Funder/Industry Lists | Features (wrilter's columns)
Top Ten Stories Chosen by Readers | Top Stories last six months
www.leasingcomplaints.com (Be Careful of Doing Business)
www.evergreenleasingnews.org
Leasing News Icon for Android Mobile Device
You May have Missed---
Poem
Sports Brief----
California Nuts Brief---
"Gimme that Wine"
This Day in History
SuDoku
Daily Puzzle
GasBuddy
Weather, USA or specific area
Traffic Live----
######## surrounding the article denotes it is a "press release," it was not written by Leasing News nor has the information been verified. The source noted. When an article is signed by the writer, it is considered a "byline." It reflects the opinion and research of the writer.
Please send a colleague and ask them to subscribe. We are free
Email kitmenkin@leasingnews.org and in subject line: subscribe


[headlines]
--------------------------------------------------------------
Free Classified Employment Opportunity
Post a Position Wanted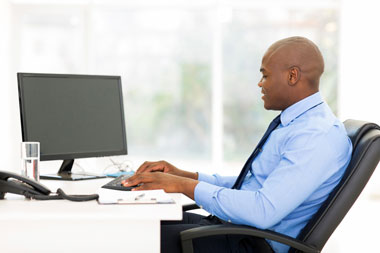 This is "free" to those looking for a new position. Each ad is limited to (100) words and ads repeat for up to 6 months unless the candidate tells us to stop. We encourage you to add a resume without your address and telephone number, as well as a photograph.
Please encourage friends and colleagues to take advantage of this service, including recent graduates and others interested in leasing and related careers.
Please send us an email to kitmenkin@leasingnews.org to post your ad.
Orlando, Florida - Will work remotely

As a Commercial Credit Analyst/Underwriter, I have evaluated transactions from sole proprietorships to listed companies, across a broad spectrum of industries, embracing a multitude of asset types. Sound understanding of balance sheet, income statement and cash flow dynamics which impact credit decisions. Strong appreciation for credit/asset risk.
rpsteiner21@aol.com
407 430-3917

[headlines]
--------------------------------------------------------------
Leasing News Top Stories
January 22 - January 24
(Stories most opened by readers)
(1) Major Change in Banking LIBOR,
Affects Leasing and Loans
By Shawn Halladay
http://leasingnews.org/archives/Jan2019/01_22.htm#major
(2) MCA Made to Desperate Borrowers
Experiencing Severe Financial Distress
By Tom McCurnin, Leasing News Legal Editor
http://leasingnews.org/archives/Jan2019/01_24.htm#mca
(3) New Hires/Promotions in the Leasing Business
and Related Industries
http://leasingnews.org/archives/Jan2019/01_24.htm#hires
(4) New Hires/Promotions in the Leasing Business
and Related Industries
http://leasingnews.org/archives/Jan2019/01_22.htm#hires
(5) Onset Finance Gets a Pass in Utah Federal Court
on California Based Usury Claim of Choice of Law
Provision Contained in Lease
By Tom McCurnin, Leasing News Legal Editor
http://leasingnews.org/archives/Jan2019/01_22.htm#utah
(6) Letters! We Get Email
Onset/Joe Mazzoni/Mr. Terry Winders/NJ Law/ Rosenlund Retires
http://leasingnews.org/archives/Jan2019/01_24.htm#letters
(7) Pacific Rim Capital 49% stake acquired
by Fuyo General Lease, "a leading Japanese lessor"
http://leasingnews.org/archives/Jan2019/01_24.htm#pacific
(8) Simple Solutions to Get Your Sales Call
Past the Gatekeeper - FinTech #102
By Alex Vasilakos
http://leasingnews.org/archives/Jan2019/01_22.htm#simple
(9) Two Classic Books on Leasing for Sale
"looking to empty our inventory"
http://leasingnews.org/archives/Jan2019/01_22.htm#two
(10) Onset Financial Moves to New Campus
to Accommodate Growth
http://leasingnews.org/archives/Jan2019/01_22.htm#onset


[headlines]
--------------------------------------------------------------
Mailing Error Cost Marlin Leasing $8,500 - Plus Costs
Losing Ability to Enforce Judgment on Default
By Tom McCurnin
Leasing News Legal Editor
Mail Enclosing Lawsuit Was Returned Unclaimed, Not Refused,
Which Was Not In Compliance With the Statute.
Case going on for Five Years!
Default Judgement: 2014. Court of Appeals of North Carolina
November 14, 2018. January 15, 2019, Filed.
Marlin Leasing Corp. v. Essa 2019 N.C. App. LEXIS 48
(Ct.App. Jan. 15, 2019, No. COA18-610)
Most states allow service of the summons and complaint by certified mail. That process is extraordinarily convenient to counsel for the lessor because a clerk can simply drop the lawsuit in the mail, fill out the green card and God willing, the lessee will accept the certified mail and the lawsuit is commenced. But what if the certified letter is returned unclaimed? Can the lessor still obtain a judgment? And if the lessor obtains a judgment on this basis, should another state's court system honor a default judgment where the lessee did not receive notice? The facts follow.
In 2011, Lessor Marlin Leasing leased equipment to Lessee Walid Essa, who operates a restaurant called The Dugout in Archdale, North Carolina. The lease had a forum selection clause for Pennsylvania. The Lessee defaulted and $8,500 was owed on this lease. Marlin filed a complaint against Essa in municipal court in Philadelphia, Pennsylvania and served the summons with a certified letter (return receipt requested) to the defendant. The green card was returned to Marlin as "unclaimed." A default judgment in Pennsylvania was entered by the court on in 2014. Pennsylvania law authorizes a default judgment where the certified mail was "refused," but does not authorize a judgment when a mail service was "unclaimed."
In 2015, Marlin filed an action in North Carolina seeking to enforce its default judgment. The lessee answered alleging that it had not received notice of the Pennsylvania default judgment. Both parties filed summary judgments. Counsel for Marlin argued that the lessee was evading service, which was the same as actual service. The trial court agreed and entered judgment against the Lessee in North Carolina. Essentially, the trial court ruled that the full faith and credit provision of the US Constitution mandates that another state honor the judgment without looking behind the service of process. The Lessee appealed.
On appeal, the issue was narrowly confined to a reading of the Pennsylvania statute authorizing a default judgment based on service of a certified letter which was "refused." The certified letter sent to the Lessee was not refused, but instead was "unclaimed." Apparently there was North Carolina law on the issue, which held that "unclaimed" is different than "refused."
I actually do not know the difference between a certified letter being "unclaimed" and being "refused." Ultimately, the recipient obtains a Green Card and he or she either claims the mail or not. Perhaps there is a method to establish that the recipient received the Green Card and then "refused" the delivery, but I'm not sure how that would work. Or perhaps forty years ago when this statute was written, the postal authorities had different procedures, and this statute needs to be updated.
But the bottom line is that the Pennsylvania statute only allows a default judgment by certified mail if the mail is "refused." The Green Card in this action stated "unclaimed." That was the end of the analysis for the North Carolina Court of Appeal.
Therefore, the North Carolina Court of Appeals reversed the North Carolina's trial court's decision entering judgment against the Lessee, on the basis that the Lessee did not obtain actual notice of the lawsuit. Lessor lost, Lessee won.
What are the takeaways here?
• First, I Like Personal Service. Putting papers in the actual hands of a debtor is clearly the best way to insure that the debtor was in fact served. Even better is to use a licensed process server, who usually has business records (notes) of the service, the description of the debtor and the circumstances of the service. To obtain a default judgment on the sketchy grounds here risked huge amount of attorney time. Why not spend the extra $200 to insure actual service on the debtor?
• Second, My Bet is That None of the Counsel Knew the Difference in the Statute Between Unclaimed and Refused. Assuming one wants to obtain an important judgment like this worthy of multiple summary judgments and an appeal, I think counsel probably should have boned up on the difference between unclaimed and refused before starting that second action in North Carolina.There was apparently a case on point.
• Third, This Case Was For Nominal Damages, But Good Service is Good Service. The amount of the Pennsylvania judgment was only $8,500, so I get it that the Lessor wants to cut costs and serve by the most efficient method. But When the Green Card comes back as "unclaimed," are you willing to risk all the marbles on a statute with which the Lessor did not comply? I think not. Now the Lessor has to start over. What a huge waste of time and money when a $200 process server fee could have insured success.
The bottom line to this case is that cutting corners in a small case is fine, but when the case will get reviewed by another state's court system including a full blown appeal, the Lessor should have had all its ducks in a row. Lessee's counsel was probably awarded attorney fees in excess of the principal balance of the lease, a further insult to the Lessor.
Marlin Leasing Corp. v. Essa (filed Jan. 15, 2019) (10 pages)
http://leasingnews.org/PDF/marlin_vs_essa2019.pdf
Tom McCurnin is a partner at Barton, Klugman & Oetting in Los Angeles, California.
Tom McCurnin
Barton, Klugman & Oetting
350 South Grand Ave.
Suite 2200
Los Angeles, CA 90071
Direct Phone: (213) 617-6129
Cell (213) 268-8291
Email: tmccurnin@bkolaw.com
Visit our web site at www.bkolaw.com
Previous Tom McCurnin Articles:
http://www.leasingnews.org
Previous Tom McCurnin Articles:
http://www.leasingnews.org/Conscious-Top%20Stories/leasing_cases.html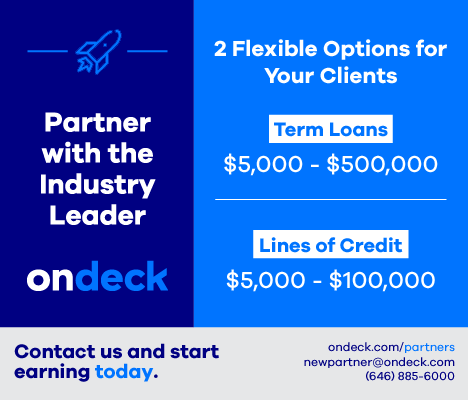 [headlines]
--------------------------------------------------------------
Leasing Industry Help Wanted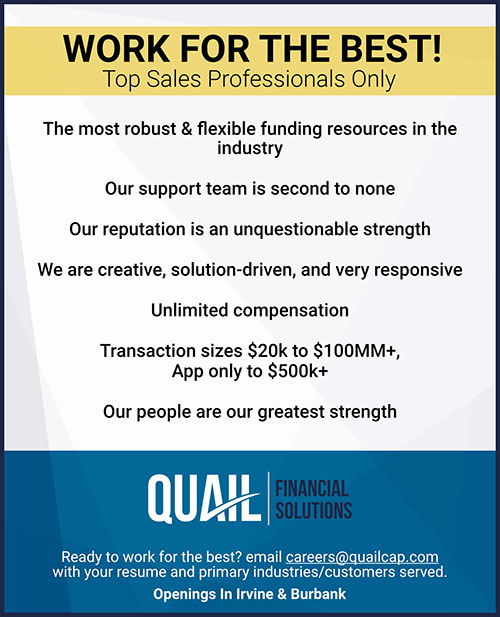 Credit Analyst
Norwalk, Ct.
Remote Location Considered

2 Years Min. Experience
Collateral knowledge of over-the-road trucking assets, construction equipment, material handling,
vocational units and machine tools is desired
Call Maria Borges-Lopez: (203) 354-6090 or e-mail
your resume to HumanResources@nmef.com
Please click nmef.com/careers/
for more information
www.nmef.com
Providing small-ticket equipment financing for businesses across the country through our dedicated referral source network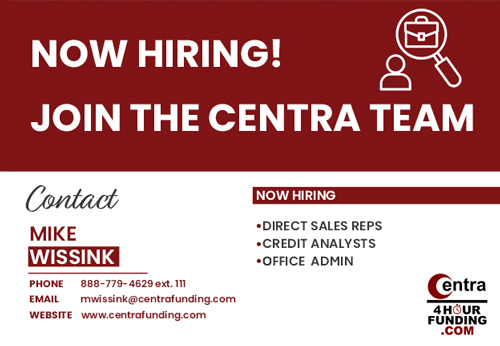 [headlines]
--------------------------------------------------------------
Manufacturing Industry Posts Largest Annual Increase
in Jobs in 20 Years - Uribtrax.com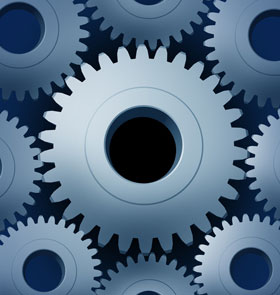 During 2018, the manufacturing industry added 284,000 jobs, capping the industry's best year since 1997, and up from the 207,000 jobs added in 2017. Manufacturing growth, which is one of President Trump's priorities, was up significantly in December with 32,000 jobs added within the industry. According to a recent release by the Labor Department, most of the December increase occurred in the blue-collar durable goods sector, reflecting growth in fabricated metals, and computer and electronic products. Durable goods consist of items with a life expectancy of three or more years, such as automobiles, furniture and machinery. The growth in manufacturing contributed to the 312,000 jobs added by the U.S. economy as a whole, far exceeding the December growth estimated by economists. The job growth that occurred in 2018 was also accompanied by a 3.2% rise in wages, marking the largest annual jump since 2008.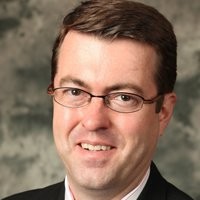 Dr. Chad Moutray, Chief Economist at the National Association of Manufacturers, said, "Manufacturers are bringing people back into the workforce, and we need this trend to continue," said. "Our industry currently faces a workforce crisis with more than half a million open jobs today, and 2.4 million jobs expected to go unfilled over the next decade.
"Closing the skills gap continues to be the top challenge facing manufacturers in the U.S. and is absolutely essential to ensuring that the sector continues to grow."
https://www.irontrax.com/insight/machine-tool-manufacturing-industry-insight-winter-2019/
[headlines]
--------------------------------------------------------------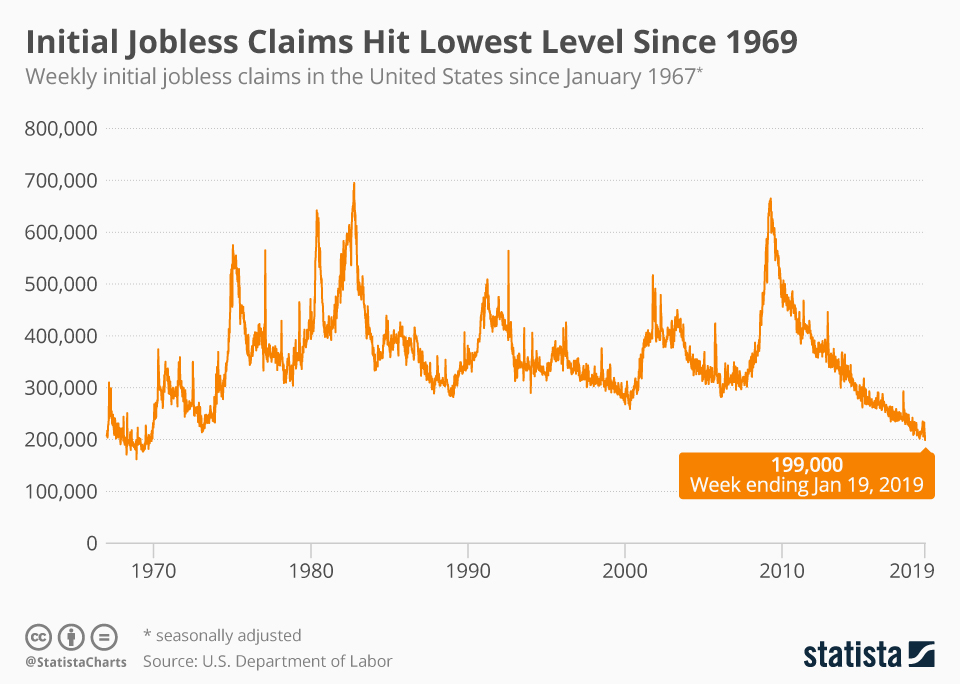 The number of Americans newly applying for unemployment benefits through state programs dropped to the lowest level in nearly 50 years last week. According to the U.S. Department of Labor, so-called initial jobless claims fell to 199,000 in the week ending January 19, a level last seen in November 1969. In total, the number of people collecting unemployment benefits dropped to 1.71 million on a seasonally adjusted basis.
While that certainly is good news underscoring the strength of the U.S. job market, Thursday's announcement by the Department of Labor also included some bad news: initial claims for unemployment insurance benefits filed by Federal civilian employees jumped to 24,681 in the week ending January 5, as thousands of furloughed government workers seek temporary relief from not getting paid during the longest shut down in history. Since federal workers will receive back pay once the shutdown ends, they will eventually have to pay back any benefits they receive though.
By Felix Richter, statista.com
https://www.statista.com/chart/16794/initial-jobless-claims-in-the-united-states/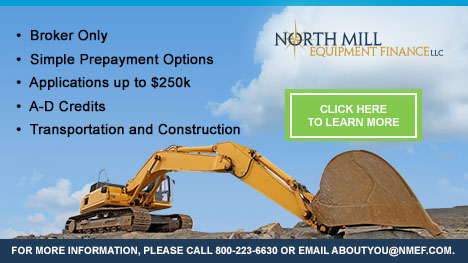 [headlines]
--------------------------------------------------------------
ELFA Reports Cumulative New Business Volume Up
4 Percent Up from 2017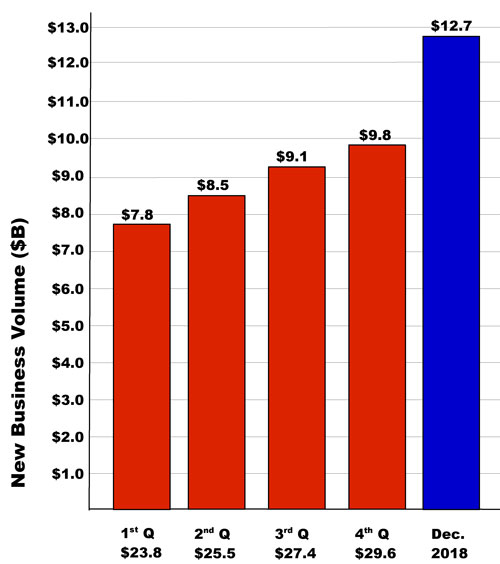 (Chart: Leasing News)
"The Equipment Leasing and Finance Association's (ELFA) Monthly Leasing and Finance Index (MLFI-25), which reports economic activity from 25 companies representing a cross section of the $1 trillion equipment finance sector, showed their overall new business volume for December was $12.7 billion, down 1 percent year-over-year from new business volume in December 2017." (1)
Cumulative new business volume for 2018 was up
four percent from 2017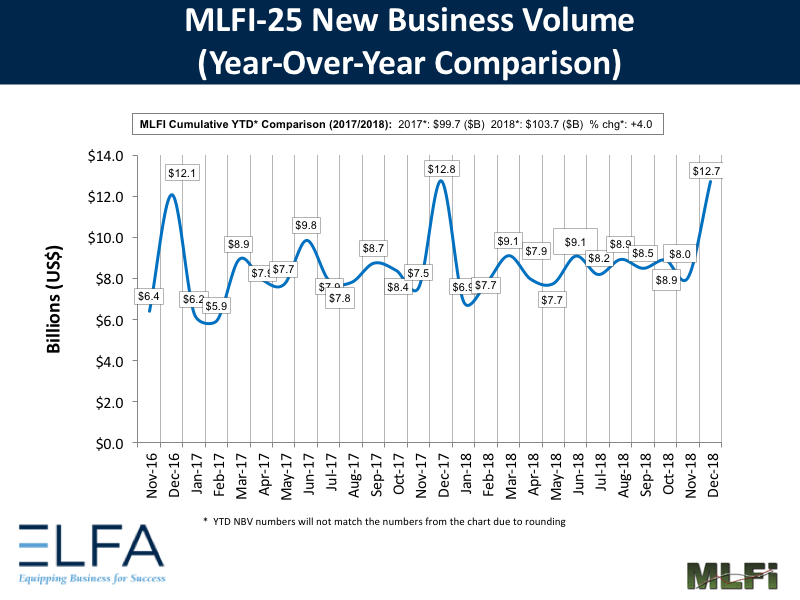 click to make larger
(Chart: ELFA)
It should be noted the MLFI-25 Participants are now 34. (2) As important, the overwhelming majority are large companies and banks or bank affiliates.
Bank of America Leasing
Bank of the West
BB&T Bank
BMO Harris Equipment Finance
Canon Financial Services
Caterpillar Financial Services
CIT
Citizens Asset Finance
Dell Financial Services
DLL
Fifth Third Equipment Finance
First American Equipment Finance, a City National Bank Company
Frost Bank
GreatAmerica Financial Services
Hitachi Capital America
HP, Inc.
Huntington Equipment Finance
John Deere Financial
Key Equipment Finance
LEAF Commercial Capital Inc.
M&T Bank
Marlin Leasing
Merchants Bank Equipment Finance
PNC Equipment Finance
SG Equipment Finance
Siemens Financial Services
Stearns Bank
Stonebriar Commercial Finance
TCF Equipment Finance
TD Equipment Finance
TIAA Commercial Finance, Inc.
US Bancorp Equipment Finance
Volvo Financial Services
Wells Fargo Equipment Finance
(2)
https://www.elfaonline.org/data/mlfi-25-monthly-leasing-and-finance-index/about-the-mlfi-25#Participants
Full ELFA MLFI-25 Press Release:
https://www.elfaonline.org/data/mlfi-25-monthly-leasing-and-finance-index/view-mlfi/monthly-leasing-finance-index-december-2018
[headlines]
--------------------------------------------------------------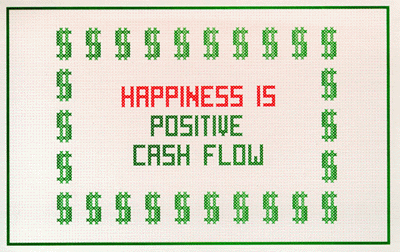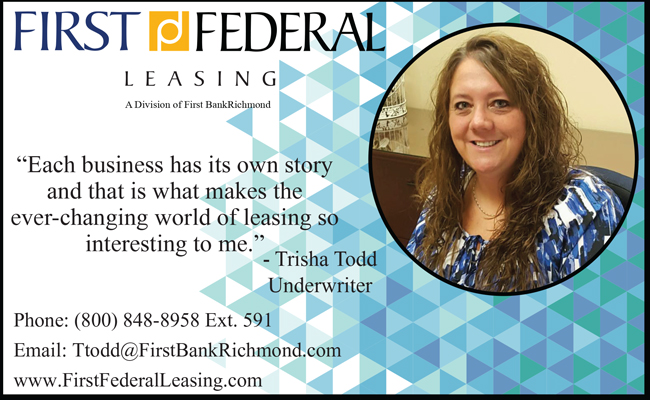 [headlines]
--------------------------------------------------------------
Leasing News Advisor
Ed Castagna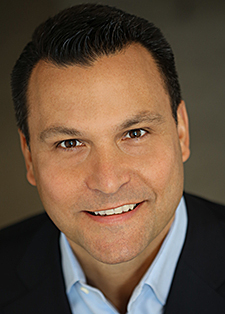 Edward Castagna, CEO
InPlace Auction
68 South Service Road, Suite 100
Melville, New York 11747
Tel. (516) 229-1968
Cell (516) 297-7775
Fax. (516) 882-7924
ecastagna@inplaceauction.com
www.inplaceauction.com
Ed joined the Leasing News Advisory Board on February 4, 2004. His contributions have been centered not only on his knowledge of leasing companies or their "assets," but his design, understanding, and use of the internet as a global sales tool.
Over 25 years ago, used equipment dealers and mechanics taught him what to look for and which questions to ask when evaluating machinery and equipment for resale. Since then, he's honed his appraisal skills through hands on experience and continuing education. InPlace Auction's appraisals contain insightful and common sense values delivered professionally. He has been an expert witness with a 100% rate of success in courtroom defense of challenged value. He has been retained as the face-to-face contact with defaulting business owners by a variety of Fortune 100 creditors, relying on his tact, expertise, and determination to resolve uncomfortable financial default situations.
Ed has liquidated assets of thousands of companies in industries as varied as television, manufacturing, transportation, medical, municipal, financial, textile, automotive and commercial real estate just to name a few. "It's my responsibility to treat everyone with respect, regardless of their circumstances. That's how I've been able to successfully and peacefully defuse even the most precarious of situations.
An early adopter of web based technology in 1988, he was the first in the industry to create a high volume internet enhanced recovery, remarketing and reporting web based service. He is now applying this experience in conjunction with the latest technology to the auction business and currently holds live and on line auctions. His latest auctions sold Intellectual Property, Real Estate, Machinery, & Building materials.
Edward is an active member of the following associations: Turnaround Management Association (TMA.org), National Auctioneers Association (NAA), Equipment Leasing and Finance Association (ELFA), National Association of Government Guaranteed Lenders (NAGGL), Machinery Dealers National Association (MDNA), American Society of Appraisers (ASA) and Association of Machinery and Equipment Appraisers (AMEA).
He earned a B.A. from Syracuse University, and is a graduate of the Mendenhall School of Auctioneering. Ed served on the Equipment Leasing and Finance Association (ELFA) Board of Directors from 2006-2009 representing its service provider members; is on the service providers business council of the ELFA; is a member of the fair Business Practices Committee.
He is one of the founding members, and serves as the current President, of the Tender Loving Care Foundation (www.tenderlc.com); is an advisory board member to South Bronx Education Foundation (www.sbef.org) and the board of directors of the Stewart Fund. His favorite place to be is anywhere with his wife Jeanine and their two boys.
[headlines]
--------------------------------------------------------------
Cane Corso Mix
Mount Holly, New Jersey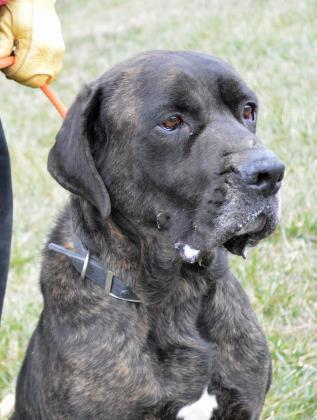 Max
Male
Large
"Max is a big, sweet boy! This guy is about 6 years old and weighs a healthy 87lbs. Max knows sit, paw, and down. He is a nice boy that is ready for a second chance at love. Come meet him today!"
"These dogs are docile and affectionate to their owners, loving with children and family, and easily trained. They are an unequalled protector of the owners and their property."
https://en.wikipedia.org/wiki/Cane_Corso
Burlington County Animal Shelter
36 Academy Drive
Mount Holly, NJ 08060
kdonnelly@co.burlington.nj.us
(609) 265-5073
Hours:
Monday noon-4 p.m.
Tuesday noon-4 p.m.
Wednesday noon-4 p.m.
Thursday noon-7 p.m.
Friday noon-4 p.m.
Saturday noon-4 p.m.
Sunday noon-4 p.m
Adopt a Pet
http://www.adoptapet.com/
[headlines]
--------------------------------------------------------------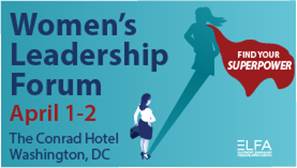 The ELFA Women's Leadership Forum will be held April 1-2 at The Conrad Hotel in Washington, DC. This event will focus on leadership development for women at all stages of an equipment finance career.
The theme, "Find Your Superpower," celebrates the idea that there is a superhero inside all of us -- we just need the courage and skills to put on the cape! The agenda will feature dynamic speakers and offer time for attendee interaction and networking with other industry leaders. You'll leave this event with valuable insights and powerful tools to enhance your career. This event is open to women and allies. Men are encouraged to attend and we welcome your participation.
Registration is limited to 150 attendees.
Sponsored by the ELFA Women's Council.
Schedule:
https://www.elfaonline.org/cvweb_elfa/cgi-bin/documentdll.dll/view?DOCUMENTNUM=2246&DOCUMENTNUM=2246
Participates:
https://www.elfaonline.org/cvweb_elfa/cgi-bin/Registrationdll.dll/List?RANGE=1/25&SORT=CUSTOMERLonList_Lite.htm
Sponsors:
https://www.elfaonline.org/cvweb_elfa/cgi-bin/eventsdll.dll/EventInfo?sessionaltcd=WLFAPRIL2019
Registrations:
https://www.elfaonline.org/cvweb_elfa/cgi-bin/eventsdll.dll/EventInfo?sessionaltcd=WLFAPRIL2019
Hotel Information:
https://www.elfaonline.org/cvweb_elfa/cgi-bin/eventsdll.dll/EventInfo?sessionaltcd=WLFAPRIL2019

[headlines]
--------------------------------------------------------------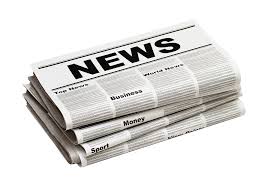 News Briefs----
Walmart wants to hire 900 truckers
and pay them nearly $90,000 a year
https://www.cbsnews.com/news/walmart-wants-to-hire-900-truckers-and-pay-them-nearly-90000-a-year/
Forever stamps to jump to 55 cents,
biggest increase in USPS history - Priority Mail, too
https://www.nbcnews.com/news/us-news/forever-stamps-jump-55-cents-biggest-increase-usps-history-n963336
Harley-Davidson's Core Customers Think
they're too old to ride bikes
https://nypost.com/2019/01/25/harley-davidsons-core-customers-think-theyre-too-old-to-ride-bikes/
In Atlanta, Winter storm watch issued
for start of Super Bowl week
https://www.ajc.com/weather/plan-ahead-wintry-mix-snow-likely-during-super-bowl-week/Gaq71XGlo2SC9e9vYqV11N/
How Tariffs Stained the Washing Machine Market
trade policies have not had the desired effect
https://www.nytimes.com/2019/01/25/business/economy/how-tariffs-stained-the-washing-machine-market.html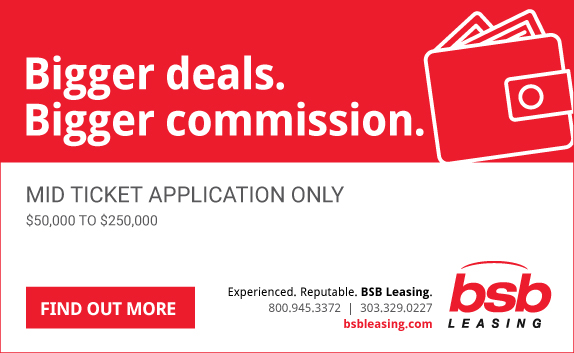 [headlines]
--------------------------------------------------------------


You May Have Missed---
Why you won't be getting Sweethearts this Valentine's Day
https://nypost.com/2019/01/23/why-you-wont-be-getting-sweethearts-this-valentines-day/
[headlines]
--------------------------------------------------------------
I think that I shall never see
A satisfactory referee.
About who's head a halo shines
Whose merits rate reporters lines
One who call them as they go
Whose whistle doesn't often blow.
Oh poems are made by fools like me.
TX Mike
https://forum.officiating.com/members/txmike.html
[headlines]
--------------------------------------------------------------

Sports Briefs---

NFL concerned four Rams-Saints refs
are from California in jaw-dropper
https://nypost.com/2019/01/27/nfl-concerned-four-rams-saints-refs-arm-california-in-jaw-dropper/
Tom Brady's greatest Super Bowl plays
https://www.usatoday.com/story/sports/nfl/super-bowl/2019/01/27/super-bowl-tom-brady-top-10-greatest-plays/2641852002/
Rams kicker Greg Zuerlein kept foot injury a secret from Rams
http://www.theredzone.org/Blog-Description/EntryId/74836/Rams-kicker-Greg-Zuerlein-kept-foot-injury-a-secret-from-Rams
Report: Washington not planning on Alex Smith returning in 2019
https://www.yahoo.com/sports/report-washington-not-planning-alex-214610889.html
Antonio Brown hints on Instagram
he wants to play for 49ers next
https://www.yahoo.com/sports/antonio-brown-hints-instagram-wants-play-49ers-next-season-230707338.html
[headlines]
--------------------------------------------------------------


California Nuts Briefs---
Gavin Newsom takes wealthy Southern California city to court
over its lack of housing
https://www.sacbee.com/news/politics-government/capitol-alert/article225083895.html
Taller downtown San Jose towers could add 4,900 jobs
and keep airport robust: city report
https://www.mercurynews.com/2019/01/25/taller-downtown-san-jose-towers-could-add-4900-jobs-and-keep-airport-robust-city-report/
Storied San Jose radio station shutting down after 73 years
https://www.sfgate.com/entertainment/article/san-jose-radio-station-country-kliv-bob-kieve-shut-13565544.php

[headlines]
--------------------------------------------------------------



"Gimme that Wine"

http://www.youtube.com/watch?v=EJnQoi8DSE8
Six wineries to visit for Alexander Valley Cabernet
http://thepress.sfchronicle.com/trip/alexander-valley/
Direct Sales Alters US Wine Market
https://www.wine-searcher.com/m/2019/01/direct-sales-alters-us-wine-market
Wine 'Apparently Safe' for Type 2 Diabetics: New Report
https://www.winespectator.com/webfeature/show/id/Wine-Apparently-Safe-for-Diabetics
Wine Prices by vintage
http://www.winezap.com
http://www.wine-searcher.com/
US/International Wine Events
http://www.localwineevents.com/
Leasing News Wine & Spirits Page
http://two.leasingnews.org/Recommendations/wnensprts.htm
[headlines]
----------------------------------------------------------------
This Day in History

1595 - Sir Francis Drake, English navigator/pirate (Porto Bello West Indies), after discovering California, dies at about 50, of dysentery, off the coast of Panama.
http://www.mcn.org/2/oseeler/drake.htm
http://www.drakesbay.com/
1772 - The "Washington and Jefferson" snowstorm occurred across the mid-Atlantic states. George Washington in Mount Vernon and Thomas Jefferson in Monticello were marooned by this storm. Snowfall was estimated at 3 feet on a level across Virginia and Maryland. Washington wrote, "...the deepest snow which I suppose the oldest living ever remembers to have seen in this country."
1782 - Great Seal of the US: Congress resolved that the secretary of the Congress should "keep the public seal, and cause same to be affixed to every act, ordinance or paper, which Congress shall direct..." Although the Great Seal did not exist yet, the Congress recognized the need for it.
1787 - The Free Africa Society organizes in Philadelphia, Pennsylvania.
http://www.pbs.org/wgbh/aia/part3/3narr4.html
http://www.africana.com/Articles/tt_331.htm
http://www.gliah.uh.edu/historyonline/antislchron.cfm
1791 - Plans for National Mint : Though the Constitution granted Congress the "power…to coin money," the dawn of the 1780s found America still a nation in need of a standard currency. Following the Revolutionary War, the U.S. seemed as though as it would adopt copper as its coin of choice. However, various efforts to produce and standardize copper proved futile. Congress pushed on and, in 1786, signed off on Thomas Jefferson's proposal for a dollar-driven currency. Of course, the nation also needed to develop the means for producing this currency and on this day in 1791, Secretary of Treasury Alexander Hamilton stepped before the House to deliver a report on the establishment of a national mint. Hamilton's work helped pave the way for the authorization of the United States Mint on April 2, 1792.
1828 - Confederate General Thomas Carmichael Hindman (d. 1868) is born in Knoxville, Tennessee. Hindman was raised in Alabama and educated in New York and New Jersey. His family moved to a Mississippi plantation, and he returned from the North to study law. His studies were interrupted by service in the Mexican War, but he was admitted to the Mississippi Bar Association in 1851. He earned a reputation as an avid secessionist long before many southerners held that view. He moved to Arkansas and was elected to Congress in 1858. Hindman's law partner was Patrick Cleburne, who also became a Confederate General. When the war began, Hindman raised his own regiment and led it as a colonel. He was soon promoted to general and he raised an army of 18,000 from Arkansas. His tenure as commander in Arkansas was stormy. Hindman declared martial law, imposed price controls, and enforced conscription. After his force was stopped at Prairie Grove in December 1862, Hindman was reassigned to the Army of Tennessee. He fought at Chickamauga and Atlanta and was wounded twice. After the surrender, Hindman fled to Mexico and joined a number of Confederates there. Hindman returned to Arkansas in 1868 and dove back into politics. He led a faction that challenged the Republican Party, and, in a pragmatic political maneuver, he began working on a biracial coalition. Hindman was shot as he sat in his living room, most likely by one of his political opponents.
1832 - Lydia Maria Child's first piece, "Stand From Under," written for William Lloyd Garrison's anti-slavery weekly "The Liberator," is published.
http://www.uua.org/uuhs/duub/articles/lydiamariachild.html
http://womenshistory.about.com/library/bio/blbio_child_lydia_maria.htm
1851 – Northwestern University became the first chartered university in Illinois.
1853 - Birthday of Jose Julian Marti (d. 1895), Cuban author and political activist, at Havana, Cuba. Marti was exiled to Spain, where he studied law before coming to the US in 1890. He was killed in battle at Dos Rios, Cuba, May 19, 1895. The popular song "Guantanamera" is based on a poem by Marti. He worked on underground papers, was jailed and forced into exile (three columns & you're out?). "No man has any special right because he belongs to any specific race; just by saying the word man, we have already said all the rights."
— Jose Marti
http://members.aol.com/enriques/index.html
http://www.patriagrande.net/cuba/jose.marti/
1854 - Thirty miners attack a peaceful Indian village on the Coquille River near Randolph, Oregon, killing 16. During this period the US Army engaged Indians, signing treaties for rights to land, and Indians who did not want to negotiate for land fought back, killing settlers and it was quite a turbulent time. The Indians lost as they had no "modern" weapons or horses and many tribes at the time were "farmers" and "hunters with primitive bow and arrow." http://fs.jorge.com/archives/Heritage_Program/
FurTradeEraInWesternOregon.htm
1855 - The Panama Railway, which carried thousands of unruly miners to California via the dense jungles of Central America, dispatches its first train across the Isthmus of Panama. Before 1855, sea travelers not wishing to endure the long and treacherous passage around the tip of South America would disembark on the East Coast of Nicaragua. They would then proceed by light boat up the San Juan River to Lake Nicaragua, cross the lake in larger steamers, and complete the final overland leg of the journey via carriages. They traveled on a modern road that deposited them on the West Coast, where they boarded a steamer for San Francisco. In 1847, a group of New York financiers organized the Panama Railroad Company to do just that, and in 1850, workers began laying track through Panamanian jungle roughly along the route followed by the present canal. Completed in early 1855, the first train departed from the Atlantic side for the Pacific on January 28. A ship voyage punctuated by a brief train ride across the isthmus now became the fastest and most comfortable means of traveling to California, and tens of thousands of gold-hungry emigrants were soon racing through Panama every year. The traffic of freight and human beings moving both ways across the isthmus kept the Panama Railway busy until 1869, when the first transcontinental railroad was completed in the United States. However, the railway continued to carry a great deal of commercial freight destined for Europe or Asia until the Panama Canal was completed in 1914.
1855 - Birthday of William Burroughs (d. 1898), who invented the first commercially successful adding machine and founded the American Arithmomter Company of St. Louis, in Rochester, NY. The company later became Burroughs Adding Machine Company. His earliest version of the machine, like other adding machines of the time, was accurate but impractical. However, in 1892 he patented a practical adding machine that would become a commercial success. Burroughs did not live to see the profits of his invention or the thriving success of his company.
1856 - The Geisel Massacre, Indians go on a rampage. The Geisel Monument, 5 miles North of Gold Beach, located off Highway 101, in a state park, contains a monument to one of the white families that was attacked by Oregon Indians in 1856 during this attack.
http://www.harborside.com/~wchope/geisel.htm
1858 - John Brown formalizes his strategy for a raid on the Arsenal at Harper's Ferry. Here is a background that gives quite a bit of understanding of the times and his motivation.
http://www.wvculture.org/history/jb11.html
1864 – Charles William Nash (d. 1948), founder of Nash Motors, was born in Cortland, IL. He worked for Will Durant's carriage company and upon driving an electric automobile in New York, became very interested in its commercial potential. Nash co-founded Buick and in 1908, became Buick's president and general manager. In 1910, he was hired as general manager of General Motors. He took over a debt-ridden company suffering losses and increased profits to $800,000 as early as 1911 to over $12 million by 1914, while he secured the firm's financial footing. However, his reluctance to pay dividends to shareholders resulted in Nash being voted out of his position in 1915. Nash, who took control of GM in 1910 from Durant, was now fired by him when Durant regained control in 1916. Nash then resolved never again to work for someone else. He bought out the Jeffery Motor Co and renamed it as Nash Motors. The new company was successful, with sales totaling 31,008 trucks and cars by 1919.
1878 - New Haven, Connecticut, opened the first commercial phone exchange, providing eight lines for twenty-one telephones. Concurrently, "The Yale Daily News" became the first college newspaper in the US.
1884 - For "Star Trek" fans, Gene Roddenberry named the famous Captain Picard after Jean Piccard (d. 1963), scientist, engineer, explorer, who was born at Basel, Switzerland and is noted for cosmic-ray research and record-setting balloon ascensions into stratosphere. Reached 57,589 feet in sealed gondola piloted by his wife, Jeannette, in 1934. Twin brother of Auguste Piccard. To learn about Captain Jean Picard: http://mario.lapam.mo.it/tng/picard.htm
http://www.leasingnews.org/Classified/Hwanted/Hwanted.htm
http://www.thejukejoint.com/amcd-007.html
1887 - Arthur Rubinstein (d. 1982), the most popular classical pianist of the 20th century, was born in Lodz, Poland. He made his debut with the Berlin Symphony Orchestra in 1898, at the age of 11 and first performed in the US in 1906. Rubinstein became well known in North America, beginning in 1937. He was renowned for his interpretations of Chopin, as well as the works of Spanish composers.
1890 – "The Birdman of Alcatraz," Robert Stroud (d. 1963), was born in Seattle. Once one of the United States' most notorious criminals, during his time at Leavenworth, he reared and sold birds and became a respected ornithologist. Despite his nickname, he was not permitted to keep his birds at Alcatraz, where he was incarcerated from 1942.
1900 - Birthday of Alice Neel (d. 1984) in Merion, PA. American portrait painter best known for her studies in Spanish Harlem where she lived for many years. Her portraits were individual in style which was somewhat impressionistic
1902 - Carnegie Institution established. Andrew Carnegie spent a good chunk of his life building a chokehold over the steel industry. However, after years at the lead of the second Industrial Revolution, he decided to cash in his chips in 1901 and sold his stake in the mighty Carnegie Steel concern—then worth roughly $40 million—to the United States Steel Corporation for $250 million. Rather than retire and play with his riches, Carnegie followed his belief that a "man who dies rich dies disgraced" and set to doling out his fortune to various philanthropic causes. All told, Carnegie donated $350 million, $10 million of which he handed over on this day to establish the Carnegie Institution in Washington, D.C. According to Carnegie, the Institution was designed "to encourage, in the broadest and most liberal manner, investigation, research, and discovery, and the application of knowledge to the improvement of mankind." Carnegie's lofty mission translated into an organization dedicated to research and education in "biology, astronomy, and the earth sciences."
1904 - Enrico Caruso signed his first contract with Victor Records. He debuted at the Metropolitan Opera two months before.
1904 – The first college sports letters given to seniors who played on University of Chicago's football team are awarded blankets with letter "C" on them.
1908 - Julie Ward Howe, author and activist famous for her composition, "The Battle Hymn of the Republic," became the first woman elected to the American Academy of Arts and Letters.
http://memory.loc.gov/ammem/today/jan28.html
1909 – US troops left Cuba with the exception of Guantanamo Naval Base after being there since the Spanish-American War.
1912 – Birthday of American artist Jackson Pollock (d. 1956) in Cody, Wyoming. He was instrumental in the development of the distinctly American abstract expressionist movement in the United States. He became notorious for his drip painting methods and his huge canvases layered with paint and embedded objects. Pollock, known for his emotional volatility and heavy drinking, seen as a phony by some, and a hero by others, used his innovative, individualistic and uninhibited style to birth a new artistic genre in post-World War II America. A movie about his life starred Ed Harris and was very factual.
http://sheldon.unl.edu/HTML/ARTIST/Pollock_J/PC.html
http://www.hilson.org/writings/POLLOCK-the-movie.html
http://www.ibiblio.org/wm/paint/auth/pollock/
http://www.artchive.com/artchive/P/pollock.html
http://www.pbs.org/newshour/bb/entertainment/jan-june99/
pollock_1-11.html
http://www.beatmuseum.org/pollock/jacksonpollock.html
http://www.amazon.com/exec/obidos/ASIN/0671495933/
ref=ase_inktomi-bkasin-20/002-1241397-9042458
1913 – For those of you who remember "You'll Never Get Rich," later "The Phil Silvers Show," starring Phil Silvers as Sgt. Ernie Bilko, you'll remember Pvt. Duane Doberman, played by Maurice Gosfield. He was born in NYC on this day and died in 1964.
1915 - Congress passed legislation creating the United States Coast Guard, combining the Life Saving Service and the Revenue Cutter Service.
1915 - President Wilson refuses to prohibit immigration of illiterates
1915 – The first US ship lost in World War I, 'William P Frye,' was carrying wheat to the UK
1916 - First Jewish Supreme Court justice, Louis Brandeis, was appointed to the US Supreme Court by President Woodrow Wilson. The nomination was confirmed by the Senate on June 1, 1916. He served until 1929.
http://library.brandeis.edu/SpecialCollections/SpecialEvents/Brandeis/
http://www.spartacus.schoolnet.co.uk/USAbrandeis.htm
1917 – The world-famous cable cars first took to the streets of San Francisco.
1922 - The National Football League franchise in Decatur, Illinois, moved to Chicago, Illinois to become the Chicago Bears.
1922 - The "Knickerbocker" storm immobilized the city of Washington D.C. The storm produced 28 inches of snow in 32 hours, and the heavy snow caused the roof of the Knickerbocker movie theatre to collapse killing 96 persons.
1925 - -46ºF (-43ºC), Pittsburgh NH (state record)
1927 - Birthday of sax player Ronnie Scott (d. 1996), London, England
http://www.ronniescotts.co.uk/
1927 – American composer Aaron Copland's First Piano is first performed: "Concerto for Piano and Orchestra."
http://memory.loc.gov/ammem/achtml/actime.html
1927 - Jean Goldkette and His Dancing Orchestra, "I'm Looking Over a Four-Leaf Clover."
1928 - Birthday of James Edward "Pete" Runnels (d. 1993), baseball player, at Lufkin, TX. Runnels won the American League batting title in 1960 and 1961 playing for the Boston Red Sox.
1929 – Clarinetist Bernard Stanley "Acker" Bilk (d. 2014) was born in England. Bilk's 1962 instrumental tune "Stranger on the Shore" became the UK's biggest selling single of 1962. It was in the UK charts for more than 50 weeks, peaked at number two, and was the first #1 single in the US by a British artist in the era of the modern Billboard Hot 100 pop chart.
1932 - The first unemployment insurance act passed by a state was enacted by Wisconsin. Every employer of 10 or more was required to put 2 percent of the payroll aside until a fund accrued equaling $75 per eligible worked. An employee who lost his or her job could draw on the fund at the rate of $10 a week for a maximum of 10 weeks.
1934 - As a result of a compliment from Walter Winchell's newspaper column, a local disc jockey began getting offers from talent scouts and producers. The DJ became known as Redhead to those in Washington, DC and later, by millions across the United States on CBS radio and television. His trademark, strumming a ukulele and delivering down-home talk, endeared him to fans. His name was Arthur Godfrey.
http://www.ukulele.org/godfrey.html
http://timstvshowcase.com/
http://www.artistdirect.com/music/artist/card/0,,436345,00.html
1934 - Robert Royce's ski lift was used for the first time in Woodstock, Vermont. Previously, snow skiers had no way to get to the top of the mountain conveniently. About 900 yards of manila rope 0.875 inches thick was spliced together, passed over pulleys and around a wheel attached to a tractor, and extended up the hill 300 yards.
1936 – Alan Alda was born Alphonso Joseph D'Abruzzo in NYC. An accomplished actor of film and on Broadway, he will always be remembered as Captain Hawkeye Pierce in the long-running "M*A*S*H." He was nominated for 21 Emmy Awards, and won five. He took part in writing 19 episodes, including the finale, and directed 32, including the finale. He was also the first person to win Emmy Awards for acting, writing, and directing for the same series. The show's 1983 2½-hour series finale, "Goodbye, Farewell and Amen," remains the single most-watched episode of any television series. Alda is the only series regular to appear in all 251 episodes.
1937 - Trumpeter Roy Eldridge records "After You've Gone."
1944 - GIBSON, ERIC G., Medal of Honor.
Rank and organization. Technician Fifth Grade, U.S. Army, 3d Infantry Division. Place and date: Near Isola Bella, Italy, 28 January 1944. Entered service at: Chicago, Ill. Birth: Nysund, Sweden. G.O. No.: 74, 11 September 1944. Citation: For conspicuous gallantry and intrepidity at risk of life above and beyond the call of duty. On 28 January 1944, near Isola Bella, Italy, Tech. 5th Grade Gibson, company cook, led a squad of replacements through their initial baptism of fire, destroyed four enemy positions, killed 5 and captured 2 German soldiers, and secured the left flank of his company during an attack on a strongpoint. Placing himself 50 yards in front of his new men, Gibson advanced down the wide stream ditch known as the Fossa Femminamorta, keeping pace with the advance of his company. An enemy soldier allowed Tech. 5th Grade Gibson to come within 20 yards of his concealed position and then opened fire on him with a machine pistol. Despite the stream of automatic fire which barely missed him, Gibson charged the position, firing his submachine gun every few steps. Reaching the position, Gibson fired pointblank at his opponent, killing him. An artillery concentration fell in and around the ditch; the concussion from one shell knocked him flat. As he got to his feet Gibson was fired on by two soldiers armed with a machine pistol and a rifle from a position only 75 yards distant. Gibson immediately raced toward the foe. Halfway to the position a machinegun opened fire on him. Bullets came within inches of his body, yet Gibson never paused in his forward movement. He killed one and captured the other soldier. Shortly after, when he was fired upon by a heavy machinegun 200 yards down the ditch, Gibson crawled back to his squad and ordered it to lay down a base of fire while he flanked the emplacement. Despite all warning, Gibson crawled 125 yards through an artillery concentration and the cross fire of 2 machineguns which showered dirt over his body, threw 2 hand grenades into the emplacement and charged it with his submachine gun, killing 2 of the enemy and capturing a third. Before leading his men around a bend in the stream ditch, Gibson went forward alone to reconnoiter. Hearing an exchange of machine pistol and submachine gun fire, Gibson's squad went forward to find that its leader had run 35 yards toward an outpost, killed the machine pistol man, and had himself been killed while firing at the Germans.
1945 - A convoy of United States trucks from India crossed the Burmese-Chinese border, opening the famous "Burma Road."
1945 – Actress Karen Lynn Gorney, who played John Travolta's dance partner in "Saturday Night Fever," was born in Beverley Hills, CA. She is the daughter of composer Jay Gorney, who wrote the music for what many consider the definitive song about America's Great Depression, "Brother, Can You Spare a Dime?" Has she done anything since?
1946 - Jazz at the Philharmonic records "Lady Be Good" at Philharmonic Auditorium, LA.
1947 - In New York City, a copy of the 1640 Bay Psalm Book was purchased at an auction at Parke-Bernet Galleries for $150,000, the highest price ever paid to date for a single volume. (The original title of the book was: "The Whole Book of Psalms Faithfully Translated into English Metre.")
1948 - Birthday of drummer Bob Moses, New York City, NY
http://www.bobmoses.com/
1948 - Top Hits
"Golden Earrings" - Peggy Lee
"How Soon" - Jack Owens
"Ballerina" - Vaughn Monroe
"I'll Hold You in My Heart (Till I Can Hold You in My Arms)" - Eddy Arnold
1949 – The San Antonio Spurs' 5-time championship-winning head coach, Gregg Popovich was born in E. Chicago, IN. He holds the record for most consecutive winning seasons in NBA history at 17. Popovich has won five NBA championships as the head coach of the Spurs. He is one of only five coaches in NBA history to win five or more NBA championships. A certain Hall of Famer…
1955 - President Dwight D. Eisenhower received full authority from the Senate to use armed forces abroad to defend Formosa (Taiwan) against possible attacks by the Chinese Communists.
1956 - Top Hits
Memories are Made of This - Dean Martin
The Great Pretender - The Platters
Moritat (A Theme from 'The Three Penny Opera') - Dick Hyman
Sixteen Tons - Tennessee Ernie Ford
1956 - Elvis Presley made his first national television appearance on the Tommy and Jimmy Dorsey "Stage Show" on CBS. The big band of the Dorsey's backed the singer, one of the few times he played without his own band, and to a 28-piece orchestra. Although Elvis's name was on the marquee of the New York theatre where the show took place, his appearance attracted little attention. In fact, the promoter is said to have returned to the theatre at show time with dozens of tickets, unable even to give them away in Times Square. After the show, however, Elvis was a national star. Sales of his debut single for RCA Victor, "Heartbreak Hotel," snowballed
1957 - "Tonight! America After Dark" premieres, with Jack Lescoulie and Al (Jazzbo) Collins on NBC (between Steve Allen & Jack Paar) It lasted only a few weeks.
http://www.classicthemes.com/50sTVThemes/themePages/
tonight_Jazzbo.html
http://www.museum.tv/archives/etv/T/htmlT/tonightshow/
tonightshow.htm
1957 - The Brooklyn Dodgers announced they had hired circus clown Emmett Kelly to entertain fans at baseball games. The next year, the Dodgers moved to Chavez Ravine in Los Angeles, California
1958 - One of my boyhood idols, Roy Campanella of the Los Angeles Dodgers, formerly the Brooklyn Dodgers, was severely injured in a car crash on an icy road on Long Island in the early morning hours, driving home from the Harlem liquor store he owned. Campanella was paralyzed from the waist down and spent the rest of his life in a wheelchair. His cheery disposition served as an inspiration until his death in 1993.
1958 - The Lego company patented the design of its Lego bricks, still compatible with bricks produced today.
1959 - Vince Lombardi was named head coach of the Green Bay Packers.
1960 – The NFL announced its expansion into Dallas (Cowboys) and Minnesota (Vikings).
1963 – African-American student Harvey Gantt entered Clemson College in South Carolina, the last state to hold out against integration. He later became the first African-American to be elected mayor of Charlotte, NC. He later ran unsuccessfully against acknowledged racist Jesse Helms for the US Senate. Gantt remains politically active as a member of the North Carolina Democratic State Executive Council and the Democratic National Committee. He frequently lectures at colleges and universities and also takes a leadership role in numerous civic organizations.
http://www.charmeck.org/governing/elected+officials/mayor/
past+mayors/harvey+b.+gantt.asp
http://www.ksg.harvard.edu/case/caseweb/catalog/
abstracts/JesseHelmsv.Har.html
1963 - -34ºF (-37ºC), Cynthiana, KY (state record)
1964 - Top Hits
"There! I've Said It Again" - Bobby Vinton
"I Want to Hold Your Hand" - The Beatles
"Surfin' Bird" - The Trashmen
"Love's Gonna Live Here" - Buck Owens
1965 - General Motors reported the biggest profit in the history of any United States company. In 1964, earnings for the #1 of the Big Three automakers totaled $1.735 billion.
1965 - Pete Townshend smashed his guitar and Keith Moon overturned his drums during The Who's first appearance on the British TV program "Ready, Steady, Go." Their performance propelled the band's first single, "I Can't Explain," into the British top 10.
1966 - Film actress Hedy Lamarr was arrested for shoplifting in a May Company store. She was later found not guilty. The beautiful Lamarr was popular in movies during the '30s and '40s, appearing in "Boom Town," "White Cargo," and "Samson and Delilah."
1969 - The first oil spill with disastrous consequences occurred when Offshore Well A-21, owned by the Union Oil Company, burst and began leaking crude oil along a 200-mile stretch of coast centered on Santa Barbara, CA. The leak, which took 11 days to plug, fouled beaches and caused widespread loss of animal life.
1970 - Arthur Ashe, first African-American male to win Wimbledon, is denied entry to compete on the US Team for the South African Open tennis championships due to Ashe's sentiments on South Africa's racial policies.
http://sportsillustrated.cnn.com/tennis/features/1997/arthurashe/
1972 - Top Hits
"American Pie" - Don McLean
"Let's Stay Together" - Al Green
"Day After Day" - Badfinger
"Carolyn" - Merle Haggard
1973 - Viet Nam War cease-fire went into effect at 8 a.m., Saigon time (midnight on January 27, Greenwich Mean Time). When the cease-fire went into effect, Saigon controlled about 75 percent of South Vietnam's territory and 85 percent of the population. The South Vietnamese Army was well equipped via last-minute deliveries of U.S. weapons and continued to receive U.S. aid after the cease-fire. The CIA estimated North Vietnamese presence in the South at 145,000 men, about the same as the previous year. The cease-fire began on time, but both sides violated it. South Vietnamese forces continued to take back villages occupied by communists in the two days before the cease-fire deadline and the communists tried to capture additional territory. Each side held that military operations were justified by the other side's violations of the cease-fire. What resulted was an almost endless chain of retaliations. During the period between the initiation of the cease-fire and the end of 1973, there was an average of 2,980 combat incidents per month in South Vietnam. Most of these were low-intensity harassing attacks designed to wear down the South Vietnamese forces, but the North Vietnamese intensified their efforts in the Central Highlands in September when they attacked government positions with tanks west of Pleiku. As a result of these post-cease-fire actions, about 25,000 South Vietnamese were killed in battle in 1973, while communist losses in South Vietnam were estimated at 45,000.
1973 - "Barnaby Jones" premiered on TV. A CBS drama about a mild-mannered, milk-drinking (but don't say milquetoast) private eye who comes out of retirement following his son's murder. Cast included Buddy Ebsen as Barnaby Jones; Lee Meriwether as Barnaby's widowed daughter-in-law, Betty Jones; John Carter as Lieutenant Biddle and Mark Shera as Jedediah Jones. Buddy Ebsen, playing the detective, started in movies back in the 1920s, and was chosen to play a part in "The Wizard of Oz", but bowed out. He also shot the first film used in Walt Disney's animation tests for a character named Mortimer Mouse, who would be known as Mickey Mouse. He is best known for portraying Jed Clampett in the CBS-TV series, "The Beverly Hillbillies".
http://timstvshowcase.com/barnaby.html
1975 - President Gerald Ford asks Congress for an additional $522 million in military aid for South Vietnam and Cambodia. He revealed that North Vietnam now had 289,000 troops in South Vietnam, and tanks, heavy artillery, and antiaircraft weapons "by the hundreds." Ford succeeded Richard Nixon when the latter resigned the presidency in August, 1974. Despite his wishes to honor Nixon's promise to come to the aid of South Vietnam, he was faced with a hostile Congress who refused to appropriate military aid for South Vietnam and Cambodia; both countries fell to the communists later in the year.
1976 - George Harrison announced that he would participate in a planned Beatles reunion concert. The other three members had already agreed, but nonetheless the concert did not materialize.
1977 - The Sacred Congregation for the Doctrine of Faith published an 18-page document ruling out the admission of women to the Roman Catholic priesthood because women lacked a "natural resemblance which must exist between Christ and his ministers."
1977 - The first day of the Great Lakes Blizzard of 1977 which dumped 10 feet of snow in one-day in upstate New York, with Buffalo, Syracuse, and Watertown and surrounding areas most affected.
1978 - The Manhattans' "Am I Losing You" enters the soul charts
1978 - "Fantasy Island" premiered on TV. You knew you were a bona fide "star" in the '70s when you received a casting call from "Fantasy Island." Young and old stayed home on Saturday night to watch Mr. Roarke introduce guest stars anxious to live out their fantasies in camp splendor. Ricardo Montalban starred as our prescient guide, Mr. Roarke; with Hervé Villechaize as Tattoo; Wendy Schaal as Mr. Roarke's goddaughter, Julie; and Christopher Hewett as Mr. Roarke's assistant, Lawrence. The show's run of 130 episodes, ending on Aug 18, 1984, was produced by Aaron Spelling and Leonard Goldberg. Who can forget Tattoo's opening lines each week, "De plane, de plane!"
http://timstvshowcase.com/fantisle.html
1979 – "CBS News Sunday Morning" debuted with its co-creator, Charles Kuralt as host.
1980 - Top Hits
"Rock with You" - Michael Jackson
"Do that to Me One More Time" - The Captain & Tennille
"Coward of the County" - Kenny Rogers
"I'll Be Coming Back for More" - T.G. Sheppard
1980 – Speaking of the Coast Guard, the cutter Blackthorn collided with the tanker Capricorn while leaving Tampa and capsized, killing 23 Coast Guard crewmembers.
1981 – President Reagan lifted the remaining domestic petroleum price and allocation controls, helping to end the 1979 energy crisis.
1983 - The surreal "Videodrome," starring James Woods and Debbie Harry of Blondie fame, opened in United States theaters.
1984 - Mr. Glynn Wolfe marries for non-bigamous record 26th time, Las Vegas NV. He died in 1997 after being married 29 times.
http://www.anastasiabaptist.org/sermon_feb_09_2002.html
1984 - Record 295,000 dominoes toppled at Fuerth, West Germany. This started a craze. The latest record occurred on December 31, 2000 in an event held jointly by Japan's Tokyo Broadcasting System and China's Beijing Television. 3,407,535 dominoes were toppled in 31 min, 2 sec at the Gymnasium of Yi Fang Yuan, Beijing, China.
http://www.guinnessworldrecords.com/content_pages/
record.asp?recordid=48881
http://www.tradgames.org.uk/games/Dominoes.htm
1985 - 45 of the top recording artists in the world were invited to an all-night recording session at Los Angeles, California's A&M studios. As each artist entered the studio door, they saw a hand-lettered sign, by Lionel Richie, saying, "Check your ego at the door." The session, conducted by producer Quincy Jones, started at 10 p.m., and by 8 a.m. the following morning, "USA for Africa", spearheaded by promoter Ken Kragen, was recorded and mixed. The resulting song, "We Are the World", featured Michael Jackson, Cyndi Lauper, Kenny Rogers, Dolly Parton, Sting, Harry Belafonte, Diana Ross, Paul Simon and others. It became the top song in the United States. A year later, the song won Grammy Awards for song, record and video of the year. "We Are the World" also included contributions from Bruce Springsteen, Stevie Wonder, and Bob Dylan. USA For Africa, the organization responsible for administering the money, is said to have raised $61.8 million from sales of the single, album, video and other merchandise. About 7.2 million singles and albums were sold.
1986 - At 11:39 AM, EST, the Space Shuttle Challenger STS-51L exploded, 74 seconds into its flight and about 10 miles above the earth. Hundreds of millions around the world watched television replays of the horrifying event that killed seven people, destroyed the billion-dollar craft, suspended all shuttle flights and halted, at least temporarily, much of the US manned space flight program. Killed were teacher Christa McAuliffe (who was to have been the first ordinary citizen in space) and six crew members: Francis R. Scobee, Michael J. Smith, Judith A. Resnik, Ellison S. Onizuka, Ronald E. McNair and Gregory B. Jarvis.
1987 - ABC-TV relocated reporter, Charles Gibson, to the co-anchor chair next to Joan Lunden for the start of another chapter of "Good Morning America" when its host of 11 years, David Hartman resigned.
1987 - After 7 tempestuous years, Roger Mudd left NBC News. Previously, Mudd, an icon at CBS News, felt passed over when it was announced Dan Rather would replace Walter Cronkite as anchor of "The CBS Evening News." He went on to work at PBS, where he contributed to "The MacNeil-Lehrer News Hour."
1988 - Top Hits
"The Way You Make Me Feel" - Michael Jackson
"Need You Tonight" - INXS
"Could've Been" - Tiffany
"Where Do the Nights Go" - Ronnie Milsap
1988 – The Supreme Court of Canada struck down all anti-abortion laws, effectively allowing abortions in Canada in all 9 months of pregnancy.
1989 - The Bachman-Turner Overdrive lineup of guitarists Randy Bachman and Blair Thornton, bassist Fred Turner and drummer Robbie Bachman played together for the first time in 11 years at a reunion concert in a Vancouver nightclub. BTO was joined on stage by Paul Dean of Loverboy and Bryan Adams for BTO's 1974 hit "Taking Care of Business" and a rock 'n' roll oldies medley.
1989 - Nome, AK, reported an all-time record low reading of 54 degrees below zero, and the temperature at Fairwell, AK dipped to 69 degrees below zero. Deadhorse, AK reported a morning low of 49 degrees below zero, and with a wind chill reading of 114 degrees below zero. In the Lower Forty-eight States, a winter storm over Colorado produced up to 15 inches of snow around Denver.
1990 - Strong and gusty winds prevailed across the northwestern U.S., and heavy snow continued over the mountains of Washington State and Oregon. In Idaho, Mullan received seven inches of snow, and winds gusted to 65 mph southeast of Burley. Heavy rain soaked coastal sections of western Oregon. Rainfall totals of 1.20 inches at Portland and 1.57 inches at Eugene were records for the date. Winds in Oregon gusting to 60 mph downed power lines in Umatilla County knocking out power to more than 13,000 homes, just prior to the kick-off of the "Super Bowl" game.
1990 - The San Francisco 49ers defeated the Denver Bronco, 55-10, to win Super Bowl XXIV, and it wasn't that close! 49ers quarterback Joe Montana won the Super Bowl MVP award for the third time, the only player in NFL history to do so to that time. He completed 22 of 29 passes for 297 yards and five touchdowns, including three to wide receiver Jerry Rice. Tickets: $125.00.
1993 - MTV said it would not air "Big Boys Bickering" as part of its special "Paul McCartney Up Close." The US music video channel was upset with the profanity in the song, which McCartney's publicist said was a protest against governments' refusal to act together against global pollution.
1993 - A mix-up at a Dallas CD manufacturer resulted in about 30 copies of the Dead Kennedy's album "Fresh Fruit for Rotting Vegetables" being mislabeled as a religious radio program called "Powerline." The Southern Baptist Radio-TV Commission had to call more than 1200 stations to warn them of the error. The Kennedy's album contained such lines as "God told me to skin you alive."
1994 - In Los Angeles, Superior Court Judge Stanley Weisberg declared a mistrial in the case of Lyle Menendez in the murder of his parents. Lyle, and his brother Erik, were both retried later and were found guilty. They were sentenced to life in prison without parole.
1995 - TLC's "Creep" hit number one on the "Billboard Hot 100." The smash held down the top spot for four weeks : "So I creep yeah; Just keep it on the down low; Said nobody is supposed 2 know; So I creep yeah; 'Cause he doesn't know; What I do and no attention; Goes to show oh so I creep."
1996 - Diana Ross performs at the Super Bowl XXX halftime show in Tempe, AZ.
1996 – The Dallas Cowboys became the first franchise to win three Super Bowls in four seasons by defeating Pittsburgh in Super Bowl XXX (at Tempe): Dallas Cowboys 27, Pittsburgh Steelers 17. It was the first loss in the Super Bowl for the Steelers after four wins, at the time the most in history. Most Valuable Player of the game: Dallas cornerback Larry Brown. Who's Larry Brown, you ask? He's the one who intercepted the two Neil O'Donnell passes that (1) stopped two Pittsburgh drives and (2) set up two Dallas touchdowns. Tickets: $250.00.
http://images.nfl.com/history/images/0128.jpg
1998 - Ford Motor Company announced the purchase of Sweden's Volvo AB for $6.45 billion. Ford sold the Volvo Car Corporation in 2010 to Geely Automobile of China for $1.8 billion.
1999 - Pat Boone formed the Gold Records label, which will only sign artists 45 years old and up. The first performer signed was Jack Jones.
1999 - Missouri Gov. Mel Carnahan, honoring a personal request for mercy from Pope John Paul II, spared a triple murderer from execution.
2001 - Super Bowl XXXV (at Tampa): Baltimore Ravens 34, New York Giants 7. "We feel we're the best defense to ever play the game," boasted Ravens' defensive tackle Tony Siragusa. Arguably, the 2000 Ravens' defense ranks up there with the 1960's Fearsome Foursome of the Los Angeles Rams, Miami's 1972-1973 No-Name Defense, the 1974-1979 Pittsburgh Steelers' Steel Curtain, Dallas' Doomsday defense of the 1970s, the 1973-1976 Purple People Eaters in Minnesota and the 1985-1986 Chicago Bears. MVP: Ravens' linebacker Ray Lewis, who led a defense that intercepted four of NY quarterback Kerry Collins' passes, allowed only a punt-return touchdown (by the Giants' Ron Dixon) and held New York to 152 yards of offense. Tickets: $325.00 to $400.
2001 - Instead of performing the US national anthem at Super Bowl XXXV in Tampa Bay, FL, Ray Charles performs his version of "America The Beautiful." (The Backstreet Boys sing the actual anthem.)
2010 - Federal Reserve Chairman Ben Bernanke won Senate confirmation for a second term.

Super Bowl Champions:
1990 - San Francisco 49ers (San Francisco 55, Denver 10)
1996 - Dallas Cowboys (Dallas 27, Pittsburgh 17)
2001 - Baltimore Ravens (Baltimore 34, New York Giants 7)
-------------------------------------------------------------

SuDoku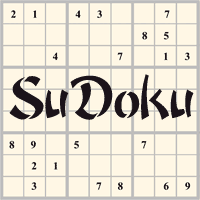 The object is to insert the numbers in the boxes to satisfy only one condition: each row, column and 3x3 box must contain the digits 1 through 9 exactly once. What could be simpler?
http://leasingnews.org/Soduku/soduko-main.htm
--------------------------------------------------------------

Daily Puzzle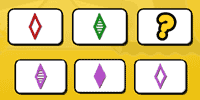 How to play:
http://www.setgame.com/set/puzzle_frame.htm
Refresh for current date:
http://www.setgame.com/set/puzzle_frame.htm
--------------------------------------------------------------


http://www.gasbuddy.com/
http://www.gasbuddy.com/GB_Map_Gas_Prices.aspx
http://www.gasbuddy.com/GB_Mobile_Instructions.aspx
--------------------------------------------------------------

Weather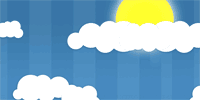 See USA map, click to specific area, no commercials
--------------------------------------------------------------

Traffic Live---
Real Time Traffic Information
You can save up to 20 different routes and check them out with one click,
or type in a new route to learn the traffic live
--------------------------------