Job opening in
Baltimore/Virginia Region
In this position, you will develop and maintain relationships with lease brokers, leasing companies, equipment vendors and direct lessees throughout Baltimore/Virginia Region. Must be knowledgeable in indirect/third party transactions ranging from $15K and up and have in-market experience. Please apply on-line at www.mandtbank.com and view posting 5245
At M&T Bank, we provide an exciting and challenging work environment where performance and innovative thinking are encouraged and rewarded at every level.
With over 700 branches, your career can travel as far as you want to take it!


Tuesday, January 10, 2006
Headlines---
Correction---Photo of Judy MacNeal
Archives--Advanta/Ciarrocchi Says "Bye"
Classified Ads---Senior Management
CLP Officers/board to Meet Challenges
Review of 2005 and Forecast for 2006
Cartoon---Stress Meeting
Classified ads---Help Wanted
Top Stories-January 2-6
Leasing News Mission
Pre-K Ed link to Country's Economic Prosperity
National Penn Approvals for Nittany Financial
News Briefs---
You May Have Missed---
California Nuts Briefs--
"Gimme that Wine"
Calendar Events
Today's Top Event in History
This Day in American History
American Football Poem
######## surrounding the article denotes it is a "press release"
Correction---Photo of Judy MacNeal
Judy MacNeal
"I work for gkv Communications, National Penn Bank's advertising and public relations agency of record.
"It has been brought to our attention that Leasing News has posted the wrong photo with the story announcing that Judy MacNeal has been named the sales manager for National Penn Leasing.
"The photo used is not only inaccurate, but inappropriate. I have attached the appropriate photograph to accompany the announcement.
"Please remove this photo immediately and give me a call at 410.234.2439 so we can discuss a very prominent correction in your publication.
"Thanks in advance for your quick efforts to remove this photograph."
Kevin Kempske
Senior Vice President, Director of Public Relations
gkv Communications
410.234.2439
kevink@gkv.com
"Appropriate photograph:"
Judy MacNeal
full story:
Judy MacNeal Named Sales Manager of National Penn Leasing
http://www.leasingnews.org/#penn
--------------------------------------------------------------

Archives-January 9, 2001-Ciarrocchi says Bye
"To everyone,
"I have resigned as of January 9, 2001 from Advanta Leasing Services, to find another challenging position in sales / marketing. It has been a pleasure to meet each and everyone one of you.
"Thank you and please keep in touch."
Chris Ciarrocchi
(Last heard from, Chris became a stock broker. Any further news, please let us know. editor)
Archives-Advanta on Rating Watch by Fitch
Advanta Corp.'s Ratings Remain on Rating Watch by Fitch
(They state despite sale of Mortgage division, plans are still to sell the leasing division and concentrate of credit card sales for 'liquidity.')
"Fitch anticipates that the successful sale of the mortgage operations will improve company liquidity over the intermediate term. However, this sale will reduce the company's business line focus, leaving only the business credit card and small ticket leasing units.
"Going forward, Advanta is expected to focus on growing its business credit card unit ($1.5 billion in receivables at Sept. 30, 2000) and attempting to complete the sale or restructuring of its marginal leasing operation.
"Future ratings by Fitch will reflect it's scaled down business franchise, lack of seasoning and aggressive growth of the existing business credit card unit. Additional considerations will be the utilization of any excess cash after paying down maturing debt, capital structure of the streamlined company as well the performance of the business credit card operation.
"A final ratings determination will be made following Fitch's meeting with company management and the completion of the sale of the mortgage operations."
--------------------------------------------------------------

Classified Ads---Senior Management
Atlanta, GA
Experienced leasing exec looking for next challenge. Various asset types, deal sizes and channels. Turn-around or expansion opportunity.
Email: akimicata@mindspring.com
Baltimore, MD
25 year veteran of commercial and equipment leasing seeking a senior management position with leasing or asset based financing company in the southeast (Florida preferred)
Email: kellogg_md@yahoo.com
Chicago, IL
25 + yrs. exp. 18 w/ two captives. Currently SVP captive started for Japanese multi-national distributor. Looking to do same w/another mfg. or distributor.
Email: pilot13@sbcglobal.net
Denver, CO .
Fortune 500 GM/SVP wants to team up with aggressive lender looking for Western expansion mid-market equip. finance/leasing. 20+ years experience within Rocky Mountain/Southwest and Ca markets.
Email: legal@csotn.com
Hope, NJ .
25 years in optimizing call center operations, collections, billing, and back end revenue generation. Experienced in $7 + billion dollar portfolios. Verifiable achievements.
E-mail: cmate@nac.net
Irvine, CA.
Credit executive, portfolio manager and syndication facilitator. Extensive business building experience in small and mid-ticket operations. Highly innovative. Fortune 100 audit and technology skills. Bottom-line manager.
Email: lenhubbard@bigfoot.com
Jacksonville, FL.
15+yrs Collections/Customer Service Expert. InfoLease, CARMS,managed staffs excess 100 VERY successfully - will relocate WITHIN Florida for right position ~ SIMPLY THE BEST
Email: rafftink@aol.com
Lawton, OK.
Twenty years, I have been the President of Cash Financial Services. I sold my loan portfolio. Resume.
email: bobmooreok@email.com
Resume: http://www.geocities.com/bobbybenmoore/
Long Island, NY
Degree Banking/Finance. 13 years leasing exp. Now prez young leasing company where promises were not met. Interested in joining established firm with future.
Email: bob33483@yahoo.com
New York, NY, NJ, Ct Tri-State
Top Exec. middle and big ticket, top skills treasury,funding, ops,transaction detail, syndication, ready to max profit, help build quality operation. right now!
E-Mail: leasefinance@optonline.net
Orange County, CA
25+ years experience large ticket equipment finance companies and commercial banking. Operations, documentation, legal, credit, workouts, portfolio management. $2+Billion portfolio. Seeking CFO, COO or similar.
Email: finance1000@cox.net
Philadelphia, PA.
27 yrs. exp. sales, ops., credit, strategy, P&L mngmet. Most recently created & executed the biz plans for 2 highly successful Bank-owned small ticket leasing subsidiaries.
email: mccarthy2020@comcast.net
Salt Lake City, UT
GM in Sales, Marketing & Operations for Several technology captives. Seeking new adventure in Western States. Consultant of full time.
Email: stevegbdh@hotmail.com
San Francisco, CA.,
25 years experience w/global leasing company, sales,marketing,business dev., P&L responsibility, asset mgmt, brokering and re-marketing. Interested in joining an est. firm with a future.
Email: rcsteyer@yahoo.com
Sausalito, Ca
Sr. Corp. officer, presently serving as consultant, fin. service background, M&A, fund raising, great workout expertise, references
Email: nywb@aol.com
Syracuse, N.Y.
Int. equip. leasing exec. 25 yrs global P&L sr. mngt., including corporate turnarounds, strategic planning, new biz dev., structure finance, contract neg., vendor leasing specialist.
Email: jimh356094@aol.com
Wilmington, DE.
Over 15 years experience managing Credit, Risk Management and Fraud operations for large Financial Institution. Proven Results. Anywhere between NYC and DC for right opportunity.
Email: cklous@comcast.net
For a full listing of all "job wanted" ads, please go to:
http://216.66.242.252/AL/LeasingNews/JobPostings.htm
To place a free "job wanted" ad, please go to:
http://216.66.242.252/AL/LeasingNews/PostingForm.asp
--------------------------------------------------------------

New CLP Officers and Board to Meet Challenges in 2006
In November 2005 the Certified Leasing Professional Foundation held elections for three open positions on their 2006 Board of Directors. Then on January 4, 2006, the new CLP Foundation Board elected the officers for their 2006 Board of Directors.
President: James K. Merrliees, CLP
Pacific Capital Bank
Tigard, OR
Vice President: Robert Teichman, CLP
Teichman Financial Training
Sausalito, CA
Secretary: Marci L. Slagle, CLP
Tetra Financial Group
Midvale, UT
Treasurer: D. Paul Nibarger, CLP
Nibarger Associates
Rancho Palos Verdes, CA
The CLP Foundation is the official governing body for the Certified Lease Professional ("CLP") Program. The CLP designation claims to set the standard for professionalism in the leasing industry. The purpose is to identify and recognize individuals within the leasing industry who have demonstrated their competency through written exams conducted by the CLP Foundation.
At the present time, the CLP Foundation is supported by the Equipment Association of Equipment Lessors, National Association of Equipment Brokers, and the United Association of Equipment Leasing. The largest, both in numbers and major leasing companies, the Equipment Leasing Association does not support the CLP program.
At the end of last year, the total count of CLP's named on line was 173, according to Cynthia W. Spurdle, Executive Director of the foundation.
http://leasingnews.org/PDF/CLP_List.pdf
At the beginning of 2005, there were 223 on the list, with 221 active in the equipment leasing industry. The year saw a loss of 65, but with "15 leasing professionals that successfully passed the CLP Exam and received their CLP designations," it brought it down to 50.
2006 Board of Directors
Past President: Stephen P. Crane, CLP
Bank of the West - Equipment Leasing
Walnut Creek, CA
Director: Joseph G. Bonanno, Esq., CLP
Law Offices of Joseph Bonanno
Medford, MA 02155
Director: James E. Coston, Esq., CLP
Coston & Rademacher PC
Chicago, IL 60603
Director: Steven B. Geller, CLP
Leasing Solutions, LLC
Wesley Hills, NY 10952
Director: Brent M. Hall, CLP
Pinnacle Capital LLC
Tacoma, WA 98424
Director: Shari L. Lipski, CLP
ECS Financial Services, Inc.
Northbrook, IL 60062
Director: John G. Rosenlund, CLP
Financial Pacific Leasing LLC
Auburn, WA 98001
"The CLP Foundation joins everyone in our industry in looking forward to a very productive and prosperous 2006," noted Executive Director Cynthia W. Spurdle. "We invite you to visit our web site -- www.clpfoundation.org -- for detailed information about the CLP Foundation and the CLP Program. For further information about our Mentor Program and Anonymous Test Taker Program please contact:"
Cynthia W. Spurdle
Executive Director
CLP Foundation
PH: 610/687-0213
FAX: 610/687-4111
E-mail: cindy@clpfoundation.org
http://www.clpfoundation.org
--------------------------------------------------------------

Review of 2005 and Forecast for 2006
By: Ron Caruso
Often we get caught up in the day to day challenges and lose sight of the so-called big picture. It's a common occurrence in our everyday multi-tasking work-home environment. So, take a deep breath and spend a few minutes with me, reviewing the challenges we faced in '05 and then attempting to predict what will be the key issues we will face in 06. in leasing and in our everyday financial worlds, because as we all know, the things that affect us in our personal financial worlds can multiply and come back to have broader implications in our business lives.
Proof of this assertion is in the economic heart of 2005. What kept the economy churning and our GDP increasing, was you and me, in our other identity as consumers. Yes, the consumer makes up more than 60 % of our economy. But this past year, you and I really did our best with our checkbooks and our plastic to keep the economy moving along at a brisk pace. From this perspective, you and I are the man/woman of the year. Without our efforts, the economy could have gone into a tailspin.
There is another super-hero who also should be commended, Mr. Greenspan. History will judge his ranking among all other heads of the Federal Reserve, but make no mistake about it, his words as much as his actions impacted the financial markets here and abroad to an incredible degree. Currently, we are at a state of having an almost inverted yield curve, comparing short term and long term yields on government securities. Sure, the Fed continued in an orderly fashion to bump up the open market rate (as they more than hinted) throughout the year. However, our money costs are still quite low and inflation, that old bugaboo is even lower. Does this make Uncle Al a miracle worker? Well, consider for a moment that the national debt, which Congress will shortly be raising, now stands at $8.1 TRILLION DOLLARS!! This is quite a financial load for future generations to have to repay. However, you and I will be doing our fair share and of course paying the interest. If the economy were to have a major hiccup, what do you think would happen to the cost of borrowing for the federal government? Sorry, Virginia, even Santa Claus could not help that scenario. We must keep in mind that two of our biggest trading partners, China and Japan, are also two of the largest subscribers to our country's debt securities. Yes, there is a connection between deficit in the balance of payments and our multinational trading relationships. I'm not here to debate the implications of this situation, but only to recognize it as a socio-political-financial reality.
When we review all the economic "challenges we as individuals and we as a country faced in '05, we need to pat ourselves on the back-we did okay. Consider just a few issues:
1) The cost of the war in Iraq, the human toll, and the financial and psychological costs continue with no realistic sight in end;
2) Mother Nature was not very kind to us, especially in the Southeast. Hurricanes Katrina and Wilma left both a major city in ruins, and massive destruction in their paths-even the ELA's annual conference was impacted!
3) The basic laws of supply and demand as far as energy costs were dramatically skewed by the needs of China and India. Americans were confronted with gasoline costs that rivaled what Europeans were paying. How relieved we were when gas plunged to "only" $2.50 per gallon in upstate New York!!
The leasing industry had its share of major challenges as well. Legal quagmires such as Norvergence did nothing but tarnish the industry's reputation, deserved or not. Coming on the heels of Congressional inquiry into sophisticated tax shelters involving municipal lessees, as well as major airlines in bankruptcy repudiating their aircraft lease obligations, the year had its major challenges. Congress seemed intent to make sure that what it regarded as abuses would no longer be available in the world of leasing.
The only good news from this is that the market for used aircraft started to turn around, providing a cushion for some lessors facing the predicament of having more than a few aircraft being returned. Capital spending continued at a modest, very modest pace. Companies seemed more inclined to maintain a healthy balance sheet with a mega-sized wallet stuffed with liquid assets, than plunge into major acquisitions or expansion. Additionally, FASB and IASB hinted at renewed interest in re-examining the accounting underpinnings of leasing as Sarbanes-Oxley also caused more than mild indigestion in terms of its disclosure requirements and increased auditing and reporting costs.
Perhaps the major concern for the leasing industry this past year was a very simple one: not enough volume. The virtual elimination of the leverage leasing market sent big ticket lessors scurrying into other markets for new business. Some were able to do it quite successfully-others found the middle market and small ticket sectors had their own unique challenges and needs. Often their internal capabilities were not a match for the requirements to be successful for these market segments.
As we enter the new year, some of these challenges and issues will continue. Some will continue as unique individual issues, others will either change the competitive landscape or how we do business. They will not go away, but will continue to be part of the "virtual reality" of our everyday existence in equipment financing. There is however some good news on the horizon: capital spending may come back! Record profits have allowed companies to repair their balance sheets and accumulate a lot of cash. Companies in the U.S., Japan and Europe combined saved $908 billion more than they spent between 2000 and 2004. By way of comparison in the previous four years corporate spending exceeded savings by a net $630 billion.
Capital spending resurgence could go a long way in easing the pressure on consumers, the bulwark of our economy for the past several years. The timing could not be better. There is concern among economists that the combination of increased debt costs and a leveling or downturn in the housing market could put additional strains on consumer spending. Where to look for increased capital spending? Let's start with our domestic airlines. Admittedly they have not shared in the glut of profits of Corporate America the past few years. However, competitive pressures, an upswing in travel demand and greater efficiencies from new aircraft will lead them to begin replacing their aged fleets. This could lead to another year of significant increases in orders for not only Boeing and Airbus, but also for the manufacturers of so-called regional jets and corporate jets. Similarly, other transportation segments will be looking to modernize and/or expand such as the trucking industry and railroads. Energy will continue to look for new sources and the car industry will again be retooling to bring us their latest and greatest.
A key concern for all of these possibilities is whether the capital spending will be concentrated in equipment for enhanced cost efficiencies or expansion of production capacity. Some might not want to quibble-spending of this kind is still spending. However, the vitality of our economy and the opportunities for future generations are all tied to business expansion and diversification-two essentials for increased jobs. Our economy continues to go through some very major transitions. Who would have thought ten years ago that purchasing the stock or the debt securities of Ford or General Motors would be considered risky investments?
More than forty years ago, a man by the name of Marshall McLuhan wrote about the global village that was just beginning to happen. Since that time we have become used to being part of, albeit a significant part, of the global economy. The international communication capabilities, computer hardware and software capabilities that are part of our everyday business lives have created major changes in how and where business is done. We are not moving gradually into either global reality, we are being pushed into them by the new technologies, enhancing the way business is being done, and by whom. Our roles in this new reality will require constant reassessment of our capabilities and the willingness to continuously retrain and upgrade those capabilities. Without this level of commitment within the leasing industry, or within the general business community, our competitive position will be eroded. Stay tuned.
Ron Caruso
--------------------------------------------------------------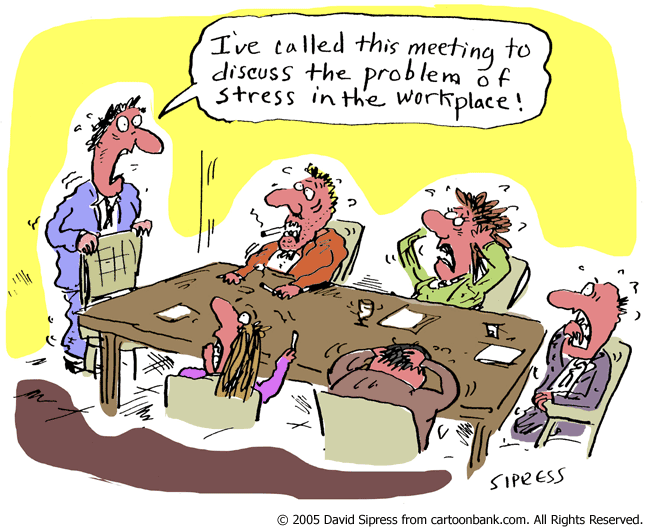 --------------------------------------------------------------

Classified Ads---Help Wanted
Equipment Finance & Leasing Representative

Job opening in New England
In this position, you will develop and maintain relationships with lease brokers, leasing companies, equipment vendors and direct lessees throughout New England. Must be knowledgeable in indirect/third party transactions ranging from $15K and up and have in-market experience. Please apply on-line at www.mandtbank.com and view posting 5245.
At M&T Bank, we provide an exciting and challenging work environment where performance and innovative thinking are encouraged and rewarded at every level.
With over 700 branches, your career can travel as far as you want to take it!



Job opening in
Baltimore/Virginia Region
In this position, you will develop and maintain relationships with lease brokers, leasing companies, equipment vendors and direct lessees throughout Baltimore/Virginia Region. Must be knowledgeable in indirect/third party transactions ranging from $15K and up and have in-market experience. Please apply on-line at www.mandtbank.com and view posting 5245
At M&T Bank, we provide an exciting and challenging work environment where performance and innovative thinking are encouraged and rewarded at every level.
With over 700 branches, your career can travel as far as you want to take it!



Sales Professionals :
Outstanding opportunities for Equipment Finance Leasing professionals with middle market leasing sales backgrounds, an existing or established book of business, and at least 2 plus years experience. Fast paced environment. NYC, Long Island, Westchester and National areas available. Lease teams welcome.
Sales Manager :
Seeking a top NYC based sales manager to become part of an excellent executive team. The job would include recruiting salespeople and supervising up to 20.
Credit Analysts :
Seeking Credit Analysts with at least 2-4 years experience. NYC location
EOE
E-Mail : sdibella@icbny.com

---------------------------------------------------------------

Top Stories-January 2-6
These are the top ten stories most "opened" by readers last week.
( 1 ) Leasing Companies Duped for $83 Million
http://www.leasingnews.org/archives/January%202006/01-03-06.htm#duped
(2) Robert C. Heeney, Jr. passes away
http://www.leasingnews.org/archives/January%202006/01-04-06.htm#robert
(3 ) Hy Bren passes away
http://www.leasingnews.org/#bren
(4) Leasing News Person for the year 2005 Paul J. Menzel, CLP
http://www.leasingnews.org/archives/January%202006/01-03-06.htm#person
(5) Paul J. Menzel, CLP responds: "Person of the Year 2005"
http://www.leasingnews.org/archives/January%202006/01-04-06.htm#paul
(6) Super Broker List-Up-Date
http://www.leasingnews.org/#super
(7) AG's NorVergence Response: 48.2% Take Settlement
http://www.leasingnews.org/#norv
(8) Alert--Hughes Network Systems
http://www.leasingnews.org/#alert
(9 ) "Funder" List up-dated---Now 76
http://www.leasingnews.org/archives/January%202006/01-03-06.htm#funder
(10) Judy MacNeal Named Sales Manager of National Penn Leasing
http://www.leasingnews.org/#penn
--------------------------------------------------------------

Leasing News Mission
"Independent, unbiased and fair news about the Leasing Industry."
One of our main goals is to be a crusader of ideas; a provocateur of thought, presenting all sides following internet netiquette.
We will continue as an ombudsman to help "arbitrate, negotiate," "resolve" complaints, answer specific questions that readers may have, help provide solutions, sources, contacts, tools, resources, and make available the truth of what is really happening in the leasing industry.
It is our mission to not represent one viewpoint, but to give all sides available, and to find the truth behind a "spin" in a press release.
To be first with the news and to follow-up until full conclusion.
We do not represent a "membership" or group who's interest is primarily promoting their membership and activities.
We are independent in every spirit of the word. We have written about advertisers, friends, leasing associations, and seek to represent all sides equally. We have placed "advertisers" in our complaint bulletin board, informing them that they may no longer advertise here.
Opinions and viewpoints in an article are allowed when the article is signed by the writer, as is the policy of Associated Press.
If a writer has a potential conflict of interest, a disclaimer will be included in any article.
All press releases, written by others will be so indicated with ##### surrounding.
We only will have an edition when there is "sufficient equipment leasing news."
We will continue to help those seeking employment or who want to seek a better position. Originally our "help wanted" ads were free, but too many were taking advantage in seeking "commissioned salesmen,"
so now this has become a "paid" privilege. Our other classified ad, such as "job wanted," "outsourcing," and "attorney" ads will remain free.
The Leasing News Advisory Board is chosen by the publisher.
They are not financially compensated. They participate in the overall direction of our electronic newspaper. As with a printed newspaper, it is the editor's sole discretion as to what is "printed" and not "printed;" specifically the advisory board is not consulted for editorial content.
It is not an editorial board.
While we are in a different century, different time, and do not have the circulation of "The World," Leasing News will strive to follow "The World's" editorial policy as expressed by its publisher Joseph Pulitzer.
Christopher "Kit" Menkin,
Editor/Publisher
January 10, 2006
The Mission of "The World" newspaper
"An institution which should always fight for progress and reform; never tolerate injustice or corruption; always fight demagogues of all parties; never belong to any party; always oppose privileged classes and public plunder; never lack sympathy with the poor; always remain devoted to the public welfare; never be satisfied with merely printing the news; always be drastically independent; never be afraid to attack wrong, whether by predatory plutocracy or predatory poverty."
October 30, 1911 Frank J. Cobb, editor, "The World." His statement is a quote from the publisher Joseph Pulitzer's retirement speech on April 10, 1907.
The policy and mission of Leasing News are available in each
edition printed.
http://www.leasingnews.org/Mission_Statement.htm
http://www.leasingnews.org/policy.htm
--------------------------------------------------------------
### Press Release ###########################

National Poll Reveals American Business Leaders Link Access to
Pre-Kindergarten Education to Country's Economic Prosperity
NEW YORK, -- Facing a decline in the number of skilled workers, American business leaders overwhelmingly back public funding for pre-kindergarten for all children to keep the U.S. economy globally competitive, according to a survey by Zogby International.
The survey of 205 senior executives at Fortune 1,000 companies and other firms with more than 1,000 employees was released today in conjunction with a forum of more than 200 business leaders, economists, and educators. The event, "Building the Economic Case for Investments in Preschool," is sponsored by the Committee for Economic Development (CED), The Pew Charitable Trusts, and The
PNC Financial Services Group, Inc. (NYSE: PNC).
The findings reinforce studies that prove children who attend high quality pre-kindergarten are more likely to graduate from high school, be involved in their communities and succeed in the workplace.
"Concerns about the quality of the American workforce and our economic future were implicit in the responses of business leaders," said John Zogby, president of Zogby International. "What was truly surprising was not just the recognition that pre-kindergarten is essential to a better educated workforce, but that 63 percent of the business leaders favor active support for such universal programs by the business sector."
Survey findings include:
* Almost half (49 percent) said the level of workers' skills decreased over the last decade.
* More than half (54 percent) anticipate difficulty finding enough educated and skilled workers to fill future jobs.
* One in three (38 percent) said American firms already are disadvantaged when compared to foreign firms based on workers' education.
* One-third (34 percent) said their companies are recruiting foreign
* candidates to fill U.S. jobs requiring special skills or education. Eighty-three percent rated the importance of a skilled workforce as "very high" if the U.S. is to remain globally competitive.
* Four in five (81 percent) said public funding of voluntary pre-kindergarten for all children would improve America's workforce.
CED President Charles E.M. Kolb said, "When one-third of American companies are going overseas to find educated workers, and 38 percent of business leaders say we already face a competitive disadvantage, it is clear that there are serious problems in the American workforce. The new CED survey of American business leaders makes clear that immediate investments in effective preschool programs are vital for our future competitiveness in the global economy. America's business leaders understand that quality pre-k programs for our young people will mean a more competitive future workforce and a stronger democracy."
"The day-to-day reality of succeeding in an increasingly competitive marketplace demands skilled and educated workers," said James E. Rohr, PNC Chairman and Chief Executive Officer, whose organization's 10-year, $100 million investment in school readiness, PNC Grow Up Great, is the largest corporate-led commitment of its kind. "Investing in the academic success of our children directly contributes to the overall economic health of our nation."
On the agenda for today's forum were presentations of new research on the economic benefits of high quality pre-kindergarten programs along with panel discussions of topics such as public and private funding options.
In one research paper, Investing in Disadvantaged Young Children Is an Economically Efficient Policy, Nobel Prize-winning economist James K. Heckman of the University of Chicago said that preschool and other early interventions for disadvantaged children "raise the quality of the workforce, enhance the productivity of schools and reduce crime, teenage pregnancy, and welfare dependency. They raise earnings and promote social attachment. Focusing solely on earnings gains, returns to dollars invested are as high as 15-17 percent"(per year).
"Research has shown that early education for kids matters immensely, and this survey finds that business leaders agree," said Susan K. Urahn, Director, State Policy Initiatives, The Pew Charitable Trusts and co-sponsor of the conference. "Business leaders are coming together as part of this conference to discuss how investments in pre-k are not just good for the kids but they are good for the economy and for the future of our country."
The Zogby survey has a margin of error of plus or minus seven percentage points. A summary of the Zogby poll is available at:
http://www.ced.org/newsroom/center_prek_kit.html
CED is a non-profit, non-partisan organization of more than 200 business leaders and university presidents. Since 1942, its research and policy programs have addressed many of the nation's most pressing economic and social issues, including education reform, workforce competitiveness, campaign finance, health care, and global trade and finance. CED promotes policies to produce increased productivity and living standards, greater and more equal opportunity for every citizen, and an improved quality of life for all.
The Pew Charitable Trusts serves the public interest by providing information, advancing policy solutions and supporting civic life. Based in Philadelphia, with an office in Washington, D.C., the Trusts will invest $204 million in fiscal year 2006 to provide organizations and citizens with fact- based research and practical solutions for challenging issues.
The PNC Financial Services Group, Inc. is one of the nation's largest diversified financial services organizations providing consumer and business banking; specialized services for corporations and government entities, including corporate banking, real estate finance and asset-based lending; wealth management; asset management and global fund services.
For information on PNC Grow Up Great:
http://www.pncgrowupgreat.com.
CONTACT:
Morgan Broman of the Committee for Economic Development,
+1-202-296-5860 ext. 14,
morgan.broman@ced.org.
SOURCE Committee for Economic Development
Web Site:
http://www.ced.org
http://www.pewtrusts.org
### Press Release ###########################

National Penn Bancshares, Inc. Receives Regulatory
Approvals to Acquire Nittany Financial Corp.
BOYERTOWN, Pa., and STATE COLLEGE, Pa.,
National Penn Bancshares, Inc. (Nasdaq: NPBC), the parent company of National Penn Bank, and Nittany Financial Corp. (OTCBB: NTNY), the parent company of Nittany Bank, announced that both the Federal Reserve Bank of Philadelphia and the Pennsylvania Department of Banking have approved the pending merger of Nittany Financial into National Penn. Nittany Financial shareholders will consider the merger at a special shareholders' meeting to be held on January 17, 2006. Subject to receipt of Nittany Financial shareholder approval and satisfaction of other customary closing conditions, closing is expected to occur on or before January 31, 2006.
Upon completion of the merger, National Penn expects to have assets in excess of $5 billion and to remain the seventh largest bank holding company headquartered in Pennsylvania.
About National Penn Bancshares, Inc.:
National Penn Bancshares, Inc. is a $4.57 billion asset financial services company operating 73 offices in southeastern Pennsylvania through National Penn Bank and its FirstService Bank, HomeTowne Heritage Bank, and The Peoples Bank of Oxford divisions. The Peoples Bank of Oxford Division also operates one community office in Cecil County, Maryland. National Penn's investment management units, with combined client assets approaching $1.6 billion, consist of National Penn Investors Trust Company, which provides trust and investment management services; National Penn Investment Services, which markets brokerage services provided by PrimeVest Financial Services, Inc.; and National Penn Capital Advisors, Inc., which provides investment advisory services. National Penn Bancshares also provides mortgage banking activities through National Penn Mortgage Company; insurance services through National Penn Insurance Agency, Inc.; and equipment leasing services through National Penn Leasing Company. National Penn Bancshares, Inc. common stock is traded on the Nasdaq Stock Market under the symbol "NPBC." Additional information about the National Penn family is available on the company's Web site at
http://www.nationalpennbancshares.com.
About Nittany Financial Corp.:
Nittany Financial Corp. is the parent company for Nittany Bank, a federally chartered financial institution headquartered and operated in State College, Pennsylvania. Nittany Bank began operations in October 1998 and currently operates four offices in State College and one office in Bellefonte, five ATMs, telephone banking [(814) 231-1800] and transactional Internet banking. Nittany also owns two investment subsidiaries. Nittany Asset Management, Inc. offers retail investment products through the Bank's five offices. Vantage Investment Advisors, LLC is a registered investment advisory firm providing fee-based investment management services. Vantage currently manages approximately $310 million in investments for small business retirement plans as well as individual portfolio management for consumers.
Additional information about Nittany Financial is available on the company's
Web site at http://www.nittanybank.com.
Additional Information:
National Penn Bancshares has filed a registration statement on Form S-4 in connection with the transaction, which registration statement has been declared effective by the SEC, and Nittany Financial has mailed a proxy statement/prospectus to its shareholders in connection with the transaction.
Investors and security holders of Nittany Financial are urged to read the proxy statement/prospectus, because it contains important information about National Penn Bancshares, Nittany Financial and the transaction. Investors and security holders may obtain a free copy of the proxy statement/prospectus at the SEC's web site at http://www.sec.gov .
A free copy of the proxy statement/prospectus may also be obtained from National Penn Bancshares or Nittany Financial. You may direct such a request to either of the following
persons:
Sandra L. Spayd David Z. Richards Jr.
Corporate Secretary President and CEO
National Penn Bancshares, Inc. Nittany Financial Corporation
Philadelphia and Reading Avenues 116 East College Ave.
Boyertown, PA 19512 State College, PA 16801
(610) 369-6202 (814) 238-5724
### Press Release ###########################
--------------------------------------------------------------

News Briefs----
Dow tops 11,000 for 1st time since '01
http://www.boston.com/business/markets/articles/2006/01/10/
dow_tops_11000_for_1st_time_since_01/
Consumer borrowing posts second monthly decline
http://www.signonsandiego.com/news/business/20060109-1410-consumercredit.html
Toys 'R' Us to Close 75 Stores and Cut 11% of Work Force
http://www.nytimes.com/2006/01/10/business/10retail.html?pagewanted=all
---------------------------------------------------------------


You May Have Missed
GOOGLE SURPASSES MARKET PARAGON
January 10, 2006 -- Google Inc.'s founders Larry Page and Sergey Brin named billionaire investor Warren Buffett their role model when they took the Internet search company public in 2004. Now Google has surpassed the market value of Buffett's Berkshire Hathaway Inc.
Google was valued as high as $139.9 billion in Nasdaq Stock Market trading yesterday, compared with $138.3 billion for Berkshire. The Mountain View, Calif.-based company fell to $138.1 billion at the close of trading. The shares are up more than fivefold since the company's August 2004 initial public offering.
----------------------------------------------------------------


California News Briefs---
Governor, with fat lip, proposes hike in health outreach
http://www.sacbee.com/content/politics/story/14054398p-14885657c.html
Governor lacks motorcycle license
http://www.sacbee.com/content/politics/story/14054486p-14885718c.html
----------------------------------------------------------------


"Gimme that Wine"
Grgich turns to biodynamic farming for healthier vines, more authentic wines
http://www.napavalleyregister.com/articles/2006/01/05/features/
food_and_wine/iq_3228974.txt
Rating Monterey County California Chardonnay
http://sfgate.com/cgi-bin/article.cgi?f=/c/a/2006/01/05/WIGOHGGEE11.DTL
If you want to know if you got a value for your wine, or what the wine price is today, go to www.winezap.com Type in the vintage (year) and name of the producer with wine type or geographic area, such as 1995 Chateau Lynch Bages Pauillac. Even 1995 Lynch Bages will work, or 1999 Viader
----------------------------------------------------------------

Calendar Events This Day
Eid-ul-Adha : Abraham and the Sacrifice
http://answering-islam.org/Gilchrist/eid.html
----------------------------------------------------------------

Today's Top Event in History
1967- the National Educational Television (NET), New York City, interconnected 70 of its 100 independent affiliated educational stations for a live broadcast and analysis of President Lyndon Baines Johnson's State of the Union message. Regularly scheduled noncommercial network broadcasting began on November 5, 1967, with the premiere of the Public Broadcast laboratory over the NET network. Until around this time television news went from 15 minutes to 30 minutes formats.
The only long standing news programs were "60 Minutes" and " Meet the Press."
----------------------------------------------------------------
This Day in American History
1776- Thomas Paine published "Common Sense" The pamphlet, 50 pages, according to Chase, contained the first demand for independence for the American colonies, sold 100,000 copies the first three months and up to 500,000 before the year-end. No other book in the U.S. has had such a quick or large sale relative to population. The pamphlet was highly influential in swinging the tide of the popular opinion toward a clean break with the mother country. It is said the pamphlet influenced the authors of the Declaration of Independence who followed its objectives very closely.
Paine was born in England in 1737 and worked as a corset maker in his teens. He also worked as a sailor and schoolteacher before becoming a prominent pamphleteer. In 1774, Paine arrived in Philadelphia and came to support American independence. His 47-page pamphlet sold some 500,000 copies and had a powerful influence on American opinion. Paine served in the U.S. Army and worked for the Committee of Foreign Affairs before returning to Europe in 1787. Back in England, he continued writing pamphlets in support of revolution. He released The Rights of Man, supporting the French revolution in 1791-2, in answer to Edmund Burke's famous Reflections on the Revolution in France (1790). His sentiments were highly unpopular with the British government, so he fled to France but was later arrested for his political opinions. He returned to the United States in 1802 and died in New York in 1809.
http://memory.loc.gov/ammem/today/jan10.html
1800 - Savannah, GA, received a foot and a half of snow, and ten inches blanketed Charleston SC. It was the heaviest snowfall of record for the immediate Coastal Plain of the southeastern U.S.
1847 - Gen. Kearny and Commodore Stockton recaptured Los Angeles from California rebels .
1860 -- Pemberton Mill in Lawrence, Massachusetts, suddenly collapses, trapping 900 workers, mostly Irish women. Fire breaks out, adding to the terror and destruction. 116 women are seriously hurt, while 88 are killed. The fire inquest reveals the cast-iron pillars used to support construction were too weak for the brick walls and heavy machinery..
1861 - Florida became the third state to secede from the Union to join the Confederacy.
http://memory.loc.gov/ammem/today/jan10.html
1864-George Washington Carver, scientist and discoverer of over 300 products from the peanut and sweet potato, may have been born (Carver was apparently born a slave, and we don't know even the year of his birth; however, it seems to have been between 1858 and 1865)
http://www.princeton.edu/~mcbrown/display/carver.html#birthdate
http://www.infoplease.com/ce6/people/A0810661.html
http://www.amazon.com/exec/obidos/ASIN/0826207855/
inktomi-bkasin-20/104-3547695-1517507
1880 -- American Emperor Norton I, self-proclaimed, is buried today at Masonic Cemetery in San Francisco. The funeral cortege was two miles long, 10,000-30,000 people turned out to pay homage and celebrate.
http://www.zpub.com/sf/history/nort.html
http://www.sfmuseum.org/hist1/norton.html
http://www.notfrisco.com/nortoniana/index.html
1887- Robinson Jeffers, American poet and playwright, born at Pittsburgh, PA. He died at Carmel, CA. Jan 20,1962.
http://www.kirjasto.sci.fi/jeffers.htm
http://norton3.wwnorton.com/naal/explore/jeffers.htm
http://www.jeffers.org/
http://www.torhouse.org/
1897-Birthday of guitarist Sam Chatman, Bolton, MS Died 2/2/83
http://cedar.olemiss.edu/depts/art/MVAI/C/CooperB_5.html
1904-Birthday of Ray Bolger (Raymond Wallace Bulcao) , Dancer, actor in The Wizard of Oz.
1908- birthday of actor Paul Henried, Trieste, Austria. He once estimated that he had played in or directed more than 300 feature or made-for-TV films. Though a staunch anti-Nazi, his early film roles included a number of German roles, including Goodbye Mr. Chips and Night Train. He eventually moved away from the German stereotype in such films as Of Human Bondage, and The Four Horsemen of the Apocalypse . His film career cut short by the anti-Communist blacklist in Hollywood during the 1940s, Henried found a second calling as a director, directing more than 80 episodes of TV's "Alfred Hitchcock Presents." Born at Tri. He is perhaps best known however for his role as Victor Laslo in "Casablanca." He is best known to me as I dated his daughter in high school. He died Mar 29,1992, at Pacific Palisades, CA.
1910-Birthday of sax player Budd Johnson, Dallas, TX
http://artisttv.artistdirect.com/music/artist/bio/0,,449700,00.html?artist=Budd+Johnson
1920- Due to the Treaty of Versailles, the League of Nations came into existence. Fifty nations entered into a covenant designed to avoid war. The US never joined the League of Nations, which dissolved April 18,1946
1925-Birthday of jazz drummer Max Roach.
http://www.duke.edu/~kmg6/Roach/
http://www.thejazzfiles.com/JazzRoach.html
http://www.drummerworld.com/drummers/Max%20Roach.html
http://members.tripod.com/~hardbop/roach.html
1927- blues singer Johnny Ray born, Dallas, Oregon
http://www.johnnieray.com/
1927-Birthday of sax player Allan Eager, New York.
1931-Birthday of Marlene Sanders, pioneering American woman broadcast journalist (the first woman to anchor a network evening news broadcast). She became a vice president and director of TV documentaries.
1935- singer Eddy Clearwater, Macon Mississippi.
http://www.eddyclearwater.com/eddy/bio.html
http://www.drbillbluesafterhours.com/Music-EddyTheChiefClearwater2.htm
http://search.centerstage.net/music/whoswho/EddyClearwater.html
http://www.jellyroll.com/03/clearwater.html
http://www.guitar-masters.com/Players/Player-Eddy_Clearwater.html
http://www.blindpigrecords.com/artists/Clearwater,+Eddy.html
1935- Ronnie Hawkins, a pioneer of rock 'n' roll in Canada, was born in Huntsville, Arkansas. Hawkins has been a father figure to many of Canada's leading rock musicians, and the graduates of his bands include the groups Crowbar and The Band, as well as Dom Troiano, King Biscuit Boy and David Clayton-Thomas. (Rompin') Ronnie Hawkins began touring the Ontario night club circuit in 1958 with his band the Hawks. In 1959, he scored on the US charts with "Mary Lou" and "40 Days." Hawkins has remained in Canada since then, leaving his Ontario base only occasionally, as he did in 1976 to appear at The Band's farewell concert in San Francisco.
1938- Willie McCovey, Baseball Hall of Fame San Francisco first baseman born in Mobile, AL
1939- actor-singer Sal Mineo was born in New York City. Better known for his acting than his singing, he did manage a top-ten record in 1957, "Start Movin'." On February 12th, 1975, Mineo was found murdered in Los Angeles.
1943- Singer Jim Croce was born in Philadelphia. His narrative songs, such as "Bad Bad Leroy Brown" and "You Don't Mess Around With Jim," were extremely popular in the early '70s. Like Otis Redding, Croce's greatest popularity came after his death. And like Redding, Croce was killed in a plane crash - in 1973.
http://www.jimcroce.com/
1945-Erskine Hawkins records " Tippin' In." Victor 20-1639
1945-Birthday of singer Rod Stewart, London, England.
1946- on the 26th anniversary of the establishment of the unsuccessful League of Nations, delegates from 51 nations met at London, England, for the first meeting of the UN General Assembly.
1946---Top Hits
Symphony - The Freddy Martin Orchestra (vocal: Clyde Rogers)
It Might as Well Be Spring - The Sammy Kaye Orchestra (vocal: Billy Williams)
I Can't Begin to Tell You - Bing Crosby with the Carmen Cavallaro Orchestra
White Cross on Okinawa - Bob Wills.
1947-U.S. Senate Chaplain Peter Marshall prayed: 'May we resolve, God helping us, to be part of the answer, and not part of the problem.'
1949 - The Radio Corporation of America, known as RCA, announced the new 7-inch, 45 rpm phonograph record. Known familiarly as the 45, the record with the big hole in the middle, the invention would forever change the pop music business. RCA manufactured a record player that would only play 45s, that had a fat spindle to made "stacking wax" easy and automatic.
1949 - Snow was reported at San Diego, CA, for the first and only time since 1882. Snow was noted even on some of the beaches in parts of the Los Angeles metropolitan area. Burbank reported 4.7 inches, and Long Beach and Laguna Beach received one inch of snow.
1952 - Cecil B. DeMille's circus extravaganza, The Greatest Show on Earth, opened in the United States. Starring Betty Hutton, Cornel Wilde, Charlton Heston, and Dorothy Lamour, the film did well at the box office, and won Oscars for Best Picture and Best Writing. Famous clown Emmett Kelly appeared in a cameo.
1953- Perry Como's "Don't Let the Stars Get in Your Eyes" hits #1
1954---Top Hits
Oh! My Pa-Pa - Eddie Fisher
Changing Partners - Patti Page
The Gang that Sang 'Heart of My Heart' - The Four Aces
Bimbo - Jim Reeves
1956 - Elvis Presley made his first recordings as an RCA Victor artist. At sessions in Nashville, Tennessee, Elvis recorded "Heartbreak Hotel", "I Was the One", "I'm Counting On You", "I Got a Woman" and "Money Honey". By April 11, 1956, "Heartbreak Hotel" was #1, staying there for eight weeks. It was #1 on both the pop and rhythm and blues charts, as well at placing fifth on the country music list.
1958- "Great Balls of Fire" by Jerry Lee Lewis became the number-one song in the US. Later in the year, many radio stations began banning his records because of his marriage to his 13-year-old cousin.
1960 - To this date, Marty Robbins' "El Paso", held the record for the longest #1 song. The song was 5 minutes and 19 seconds long, sending radio station Program Directors into fits; because the average length at that time was around 2 minutes. Formats at stations didn't allow for records much longer than that. For example, 2-minute record, 3 minutes for commercials, 60 seconds for promo, 2-minute record, etc. DJs quickly got used to the longer length, realizing it gave them time, to think of what to say next.
1962---Top Hits
The Lion Sleeps Tonight - The Tokens
The Twist - Chubby Checker
Peppermint Twist - Joey Dee & The Starliters
Walk on By - Leroy Van Dyke
1967- the National Educational Television (NET), New York City, interconnected 70 of its 100 independent affiliated educational stations for a live broadcast and analysis of President Lyndon Baines Johnson's State of the Union message. Regularly scheduled noncommercial network broadcasting began on November 5, 1967, with the premiere of the Public Broadcast laboratory over the NET network. Until around this time television news went from 15 minutes to 30 minutes formats.
The only long standing news programs were "60 Minutes" and " Meet the Press."
1967 -- Lester Garfield Maddox, a restaurant owner and avowed racist with an axe to grind who made national headlines for his opposition to desegregation, is sworn in as governor of Georgia. Maddox, a high school dropout, achieved notoriety in 1964 when he used violence to drive African Americans from his Pickrick Restaurant in Atlanta, Georgia. In defiance of federal civil rights legislation calling for desegregation of restaurants and other public places, he passed out ax handles to white customers at his eatery to prevent its integration. Later in the year, he closed the establishment rather than be forced to serve African Americans.
1968-Aretha Franklin earns her fourth gold single with "Chain of Fools." The record goes on to win the 1968 Grammy for Best R&B Performance by a female.
1969 - Elvis Presley's, "Don't Cry Daddy" entered the pop music charts' Top 10. The song contains a duet with country artist Ronnie Milsap.
1969 - After 147 years in publication, the final issue of "The Saturday Evening Post" was produced, although years later it would return in limited publication. Norman Rockwell's art was popular in the "Post".
1970---Top Hits
Raindrop Keep Fallin' on My Head - B.J. Thomas
Someday We'll Be Together - Diana Ross & The Supremes
I Want You Back - The Jackson 5
Baby, (Baby I Know You're a Lady) - David Houston
1972- the Milwaukee Bucks defeated the Los Angeles Lakers, 120-104, to snap the longest winning streak in major professional sports at 33 games. Milwaukee's Kareem Abdul-Jabbar, later to play for the Lakers, scored 39 points to hand Los Angeles its first loss since Oct 31, 1971.
1975 - The "Storm of the Century" hit Minnesota. A severe blizzard moved northward across the state producing up to two feet of snow. High winds drove wind chill readings to 80 degrees below zero, and at Duluth MN the barometric pressure dipped to 28.55 inches. The storm, which claimed 35 lives, occurred on the 102nd anniversary of the infamous "Pioneer Blizzard" in Minnesota.
1975- Al Green earns his 12th gold record for the album "Al Green Explores Your Mind." Twelve days later, he earns his 13th gold record for the album's hit single, "Sha-La-La (Make Me Happy)."
1978---Top Hits
How Deep is Your Love - Bee Gees
Baby Come Back - Player
You're in My Heart (The Final Acclaim) - Rod Stewart
Take This Job and Shove It - Johnny Paycheck
1980- composer John Williams succeeded the late Arthur Fiedler as the conductor of the Boston Pops.
1981- John Lennon and Yoko Ono's "Double Fantasy" goes platinum, a little over a month after Lennon's assassination. The album is Number One for eight weeks.
1982- San Fran­cisco 49ers wide receiver Dwight Clark jumped high in the Candlestick Park end zone to snare a touchdown pass from Joe Montana as the 49ers defeated the Dallas Cowboys, 28-27, in the NFC championship game. "The Catch," as the play came to be called, propelled San Francisco to Super Bowl XVI, which they won, 26-21, over the Cincinnati Bengals.
1982 -- Cincinnati defeats San Diego 27-7 in the coldest game in NFL history. The temperature at kickoff of the AFC Championship Game is -9, with a wind-chill factor of -59.
http://images.nfl.com/history/images/0110.jpg
1982 - The temperature at O'Hare Airport in Chicago, IL, plunged to an all-time record of 26 degrees below zero, and high winds drove the wind chill reading to 77 degrees below zero. The temperature in Downtown Chicago reached 23 degrees below zero. A week later a second arctic surge sent the temperature plunging back down to 25 degrees below zero
1984-Cyndi Lauper becomes the first female recording artist since 1967 to be nominated for five Grammy Awards, for her debut album, She's So Unusual . Lauper was nominated for Album of the Year, Best New Artist, Best Pop Vocal Performance (Female), Record of the Year, and Song of the Year. She won the Best New Artist award. Lauper became the first artist in rock history to achieve four Top 10 singles from a debut album, including "Girls Just Want to Have Fun," "She Bop," and her first No. 1 single, "Time After Time."
1986---Top Hits
Say You, Say Me - Lionel Richie
Party All the Time - Eddie Murphy
That's What Friends are For - Dionne & Friends
Morning Desire - Kenny Rogers
1987- Madonna's video about a pregnant teenager, "Papa Don't Preach," won the top award on the first World Music Video Awards. The three-hour program was co-produced by Canada's MuchMusic Network and Europe's Sky Channel. It was telecast live via satellite to five continents.
1989 - The first documented January tornado of record in Utah struck the south part of Sandy. Asphalt shingles were driven one half inch into a fence. (The Weather Channel) Clear skies, light winds, and up to 24 inches of snow cover, allowed the temperature to plunge to 45 degrees below zero at Roseau MN, and to -43 degrees at Warroad MN. The afternoon high at Grand Forks ND was 16 degrees below zero.
1990 - Strong southerly winds ahead of a Pacific cold front helped temperatures in the central U.S. soar as much as 50 degrees during the day. A total of fifty cities in the central U.S. reported record high temperatures for the date, with afternoon highs in the 70s reported as far north as Nebraska and eastern Colorado. Highs of 53 at devils Lake ND, 76 at Grand Island NE, 73 at Lincoln NE, and 73 at North Platte NE, established records for the month of January.
1991- Clint Black became the 66th member of the Grand Ole Opry during the taping of the show's 65th anniversary celebration.
1994- WordPerfect announced it would begin charging for telephone support. Previously, the company had not only provided free support but also picked up the tab for the phone call through a toll-free line. The move reflected the growing battle for revenue in the software business, as lower prices hurt profit margins. It also was a poor business judgment as it drove more users toward Microsoft Word.
1995- "Late Late Show" with Tom Snyder premieres on CBS at 12 30 AM
1995-Top Hits
On Bended Knee- Boyz II Men
Creep- TLC
Another Night- Real McCoy
Always- Bon Jovi
1997- Arnold Palmer, perhaps the most charismatic golfer of all time, was diagnosed with prostate cancer. Palmer underwent surgery at the Mayo Clinic on Jan 15, and on Mar 20 he returned to golf, carding an 81 in the first round of the Bay Hill Invita­tional. He also became a spokesman for the prevention of prostate cancer.
1997-James Brown, the Godfather of Soul, gets his star on the Hollywood Walk of Fame.
2000 - America Online, "the company that brought the Internet to the masses," announced that it had agreed to buy Time Warner, the largest traditional media company in the U.S., for $165 billion.
2000-Top Hits
What A Girl Wants-- Christina Aguilera
Smooth- Santana Featuring Rob Thomas
Back At One- Brian McKnight
I Knew I Loved You- Savage Garden
-------------------------------------------------------------

American Football Poem
2004-remember then
they came from another land on ships they sailed in
today they are a football team with touchdowns they will win
runnin' onto the football field Daunte Culpepper leading the pack
wearing purple, white, and gold ability and determination they do not lack
the Daunte with his batman eyes randy moss with a panther's speed
cris carter breaking records still I know they'll take the lead
Culpepper is certainly the best, he meets every quarterback test
now leaving the football field with yet another win
to the Super Bowl they will climb this year they are in
Yes, Packer fans got too big for their britches,
How does it feel to be the Vikings new bitches?