Sales Professionals :
Outstanding opportunities for Equipment Finance Leasing professionals with middle market leasing sales backgrounds, an existing or established book of business, and at least 2 plus years experience. Fast paced environment. NYC, Long Island, Westchester and National areas available. Lease teams welcome.
Sales Manager :
Seeking a top NYC based sales manager to become part of an excellent executive team. The job would include recruiting salespeople and supervising up to 20.
Credit Analysts :
Seeking Credit Analysts with at least 2-4 years experience. NYC location
EOE
E-Mail : sdibella@icbny.com

Wednesday, January 11, 2006
Headlines---
Welcome New Readers
Classified Ads---Asset Management
Memorial Fund for Bob's two daughters
Yes, Quinn is Gone from Main Street Bank
Classified Ads-Help Wanted
Photo of Judy MacNeal request
Sales make it Happen :
Listening - Back To Basics
Placard--Noah's Ark
Truck News
Hennessey Ent./Capital Leasing
GE Franchise Finance "Garden Fresh"
Fintel changes, Purchases, Web Site
'Million Dollar Your Kind of Bank'
News Briefs---
You May Have Missed--
Sports Briefs---
California Nuts Briefs
"Gimme that Wine"
Restaurant Review:
Guaymas -Tiburon, CA
Calendar Events---
Today's top Event in History
This Day in American History
American Football Poem
& Shakespeare
######## surrounding the article denotes it is a "press release"
Welcome New Readers
While most who read Leasing News go to the web site first, many still join our mailing list. Our goal is to print daily from Monday to Friday, but most often it is only three or four times a week, so when you are on the mailing list, you are informed that the new edition is available.
We go to "press" when we think there is enough equipment leasing news to do so.
Readers on our mailing list also get notices of major events from time to time.
We welcome the new readers and hope you enjoy and find informative Leasing News. Subscription is free. Please ask a colleague to subscribe.
--------------------------------------------------------------


Classified Ads---Asset Management
Austin, TX.
20+ years exper. lease/finance. P & L responsibility, strong credit & collection management, re-marketing& accounting. Computers, construction, auto & transportation. Both commercial/ consumer portfolios.
Email: kmalone@austin.rr.com
Bloomfield Township, MI .
15+ yrs experience asset management and credit analyst.
Leadership and training skills. Audited returns, max residual, lease end and resale negotiator.
E-mail: cmcozzolino@msn.com
Chicago, IL.
MBA, 15+ years exp. Long history of success in maximizing residual position through outstanding negotiation skills & lease contract management. Third party re-marketing, forecasting etc... email:jgambla@aol.com
Hartford, CT.
7yrs exp structuring US Leveraged & Single Investor leases w/ pre-paid deferred rents, 467 loans & early buyouts. Engineer rv guarantees, synthetic leases, economic capital models & securitizations. E-mail: lease_structuring@yahoo.com
Princeton, NJ.
Asset management/credit/collection
20+ years experience in equipment financing.Last five years in Asset Management including remarketing, end of lease negotiations, equipment and market evaluations
E-mail: bgaffrey@earthlink.net
Sausalito, Ca
Sr. Corp. officer, presently serving as consultant, fin. service background, M&A, fund raising, great workout expertise, references
Email: nywb@aol.com
Sonoma, CA
20+ years managing/ maximizing residual values, exp. computers/ hi-tech mfg. Excellent negotiation skills. Outstanding 3rd party contacts/buyers. Created deal winning structures-established residual values.
Email: dfeltman@yahoo.com
Wilton, CT.
18 years exp. in IT and High Tech leasing industry. Residual forecasting, workouts, off-lease sales, mid-term restructures, auctions, all aspects of remarketing and equipment management.
Email: charrer@hotmail.com
For a full listing of all "job wanted" ads, please go to:
http://216.66.242.252/AL/LeasingNews/JobPostings.htm
To place a free "job wanted" ad, please go to:
http://216.66.242.252/AL/LeasingNews/PostingForm.asp
--------------------------------------------------------------

Memorial Fund for Bob's two daughters
To All Friends and Business Associates of Bob Heeney,
Arrangements have been made to provide an educational fund for the benefit of the children of Bob Heeney, who passed away on December 27, 2005 after a 3 year battle with cancer.
Bob was a devoted husband, father and friend to many of us. Throughout his fight with cancer, Bob maintained an incredible spirit of optimism, always researching, experimenting and praying for a cure. He never displayed any sense of self pity.
Bob leaves behind two young children, Adeline (age 6) and Nora (age 3). Ever since his diagnosis 3 years ago, Bob was determined to live long enough to give his children a chance to know him.
In addition to trying his best to provide a strong "fatherly" influence, Bob wanted to do everything in his power to ensure he left his family on sound financial footing. It is a great testament to Bob that he worked throughout his illness, going to work every day (even when he could no longer drive). Bob's last day at work was December 15, and even the following week, while at Johns Hopkins Hospital, he did his best to stay on top of his work load. Undoubtedly, he did this to fulfill his goal of providing financially for his family.
In this spirit, a financial fund has been established to benefit the future educational needs of Adeline and Nora Heeney. If you would like to contribute, please write your checks to "The Robert C. Heeney, Jr. Memorial Fund" and mail to the address below:
The Robert C. Heeney, Jr. Memorial Fund
c/o FSG Leasing
329 Prince George Street
Laurel, MD 20707
Your donation will help the family fulfill Bob's dream of financial security. He did everything in his power to leave his financial affairs in order; now it's up to us to finish the job.
Thanks in advance to those of you who contribute to this worthy cause. I can assure you that your generous donation will be greatly appreciated by the Heeney family.
Best regards and best wishes for a happy, prosperous and (most importantly) healthy 2006 for you and your family.
Bruce J. Winter
President
FSG Leasing, Inc.
329 Prince George Street
Laurel, MD 20707
410-792-7400 x107
410-792-7379 fax
P.S. Please feel free to drop a note directly to Bob's wife and children.
Kathy Heeney
6229 Slender Sky
Columbia, MD 21044
Kathy's e-mail address is ksheeney@yahoo.com
Many in the industry have requested details about sending contributions to the fund and your assistance in distributing this information to your readers is greatly appreciated.
If you choose to opt out of any future commercial electronic messages from The Equipment Leasing Company please reply to the sender of this email
Scott A Wheeler
Vice President - Sales
800 365 6566
Fax: 410 472 2005
53 Loveton Circle
Sparks Maryland 21152
--------------------------------------------------------------


Yes, Quinn is Gone from Main Street Bank
Several readers have contacted Leasing News, telling us the
December 7, 2005, Leasing News story regarding Bob Quinn no longer located at Main Street Bank was incorrect. They received a broker package from Main Street Bank, they reported, actually sending us copies, and it has Mr. Quinn listed as part of the management team:
"Bob Quinn, Executive Vice President and Chief Credit Officer
Bob has spent more than 30 years in the financing and leasing industry through a variety of distribution channels. From 2001 till 2005 Bob served as the President and Chief Executive Officer of Treasure Coast Capital, Inc. Prior to this, he served as one of the founding officers and Executive Vice President/Chief Credit Officer of First Sierra Financial, Inc. Previously, Bob was a senior executive with AT&T Capital Corporation and Fleet Bank. Included in Bob's accomplishments are the design, development, and strategy of the Private Label product."
http://leasingnews.org/PDF/MSB_Overview.pdf
The "meet us" at Treasure Coast Capital web site had him listed there.
"Robert H. Quinn, Jr., President and founder of Treasure Coast Capital, Inc, has over 27 years experience in the banking and leasing industry. Mr. Quinn was most recently a founding officer and Executive Vice President and Chief Credit officer of First Sierra Financial, Inc. (name changed to Sierra Cities and sold to American Express in the spring of 2001). Prior to that Mr. Quinn was a senior officer of AT&T Capital and Fleet Bank."
Leasing News reached Mr. Quinn at Treasure Coast Capital, 1-561-748-5559 X224. He said as of November 30, 2004, he was no longer an officer or an employee at Main Street Bank, that he subsequently acquired back Treasure Coast Capital. He did not want to make any further comment at this time.
Here is the original story about Quinn no longer at Main Street Bank December 17, 2005 (which President Thomas J. Depping replied,
"No public comment on this?" )
http://www.leasingnews.org/archives/December%202005/12-07-05.htm#bob
--------------------------------------------------------------

Classified Ads---Help Wanted
Equipment Finance & Leasing Representative

Job opening in New England
In this position, you will develop and maintain relationships with lease brokers, leasing companies, equipment vendors and direct lessees throughout New England. Must be knowledgeable in indirect/third party transactions ranging from $15K and up and have in-market experience. Please apply on-line at www.mandtbank.com and view posting 5245.
At M&T Bank, we provide an exciting and challenging work environment where performance and innovative thinking are encouraged and rewarded at every level.
With over 700 branches, your career can travel as far as you want to take it!



Job opening in
Baltimore/Virginia Region
In this position, you will develop and maintain relationships with lease brokers, leasing companies, equipment vendors and direct lessees throughout Baltimore/Virginia Region. Must be knowledgeable in indirect/third party transactions ranging from $15K and up and have in-market experience. Please apply on-line at www.mandtbank.com and view posting 5245
At M&T Bank, we provide an exciting and challenging work environment where performance and innovative thinking are encouraged and rewarded at every level.
With over 700 branches, your career can travel as far as you want to take it!



Sales Professionals :
Outstanding opportunities for Equipment Finance Leasing professionals with middle market leasing sales backgrounds, an existing or established book of business, and at least 2 plus years experience. Fast paced environment. NYC, Long Island, Westchester and National areas available. Lease teams welcome.
Sales Manager :
Seeking a top NYC based sales manager to become part of an excellent executive team. The job would include recruiting salespeople and supervising up to 20.
Credit Analysts :
Seeking Credit Analysts with at least 2-4 years experience. NYC location
EOE
E-Mail : sdibella@icbny.com

---------------------------------------------------------------

Photo of Judy MacNeal request
Judy MacNeal
Readers who have asked for the original picture, we suggest you contact Mr. Kempske, as he requested "a very prominent correction in your publication" and we no longer have the first photograph that was used in the story.
Kevin Kempske
Senior Vice President, Director of Public Relations
gkv Communications
410.234.2439
kevink@gkv.com
Full story:
Judy MacNeal Named Sales Manager of National Penn Leasing
http://www.leasingnews.org/archives/January%202006/01-06-06.htm#penn
---------------------------------------------------------------

Sales make it Happen: Listening - Back To Basics
Sales Make it Happen
Listening - Back To Basics
If you accept, as we said last week, that "listening is not doing anything that interferes with listening," you must take a critical look at everything you normally do when you think you are listening. Much of what we've been taught about good listening habits just isn't true.
Most of us are aware that if our minds are wandering when someone is speaking, we aren't really listening. If we are thinking ahead, reacting to something the speaker has said, we can't possibly listen to what the speaker is currently saying. If we are busy formulating questions to ask while the speaker is talking, we are thinking about our questions, and we aren't really listening. This seems obvious; But what about taking notes and some other activities we've been told helps us listen?
When you take notes during a sales call or during a business meeting, I guarantee that you are missing out on a significant part of the listening and communication process. First, you cannot write fast enough or accurately enough to capture all the speaker's words or reflect exactly what the speaker says. Second, taking notes requires effort and activities that detract from pure listening. Finally, to miss a speaker's candid facial expressions, the signposts of emotions, robs you of a crucial part of the communication process. Although well intentioned teachers taught us that taking notes ensures that we will capture what is said during meetings, note taking actually inhibits effective listening.
Many of us may also have been taught that to be perceived as good listeners we must make a sincere effort to appear attentive when someone is speaking. We might have been advised, for example, to lean forward, and to stare intently into the eyes of a speaker, or to defy gravity by twisting ourselves up into contorted positions - all intended to scream that we are listening! But in the making of the effort to do all this we divert attention from the speaker and instead devote some concentration to our efforts. Again, we aren't truly listening.
So, if you find yourself interrupting a speaker, recognize that you had already starting the thinking process that resulted in the interruption. When you observe yourself taking notes, realize that while you are writing, you may be missing some of the most important components of the communication process. And if you become conscious that you are making some effort to impress a speaker with your listening skills, recognize that those efforts interfere with complete listening.
If you are convinced that multi-tasking - doing any two or more things at the same time - divides your attention and prevents effective listening, you will want to get back to the basics of listening immediately. Before you can get back to basics, however, you might want to go beyond the superficial to understand what, more than anything, prevents real listening. Next week we will explore "listening through a screen, darkly."
--- from the desk of a retired, successful leasing company president.
---------------------------------------------------------------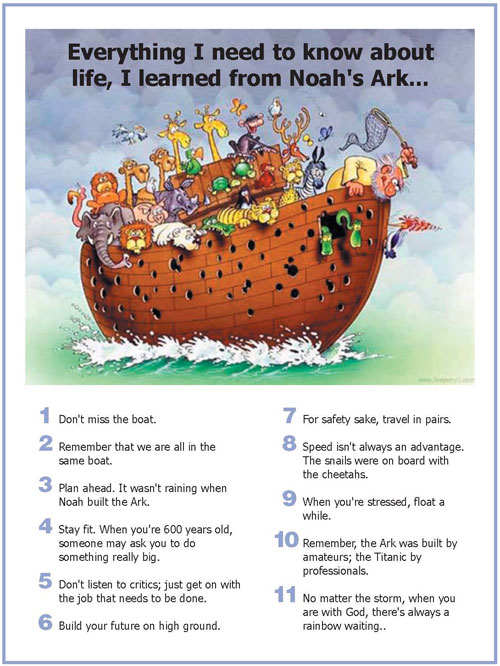 ---------------------------------------------------------------

Truck News
Landlinemag.com
(Owners-Operator Independent Truckers Association)
California governor calls for truck lanes and toll roads
Gov. Arnold Schwarzenegger is flexing some muscle with his plan for California highways.
The governor's annual State of the State speech, given Thursday, Jan. 5, included a proposal for truck-only toll lanes and high-occupancy-vehicle lanes on congested highways, and 600 miles of mass transit to keep up with a projected 30 percent growth over the next decade, his office reported in a released statement.
Schwarzenegger's $107 billion transportation plan is part of a $220 billion plan for infrastructure, the environment and schools. Funding will come from federal sources and new bonds.
The governor estimates an 18-percent reduction in congestion through the construction of 1,200 miles of new highways and HOV lanes.
According to media reports, a California think tank called The Reason Foundation has advised Schwarzenegger to build truck-only toll lanes from Los Angeles and Long Beach through San Bernardino and up Interstate 15 to Nevada. The foundation also suggested toll lanes linking the Port of Oakland and Silicon Valley with I-5 via I-580.
Cleaner air, improved schools and flood control rounded out the governor's plan.
Chicago area toll road opens more lanes
There's now an additional lane in each direction on Interstate 88, the Reagan Memorial Toll way, in the western suburbs of Chicago. The Illinois Department of Transportation opened the additional lanes Friday, Jan. 6.
The lane opening caps a two-year project to widen and improve a five-mile section of toll road between Illinois Route 59 and Washington Street in Naperville, IL.
Pavement striping and the installation of pavement markers are still on the list for project completion.
### Press Release ###########################

Hennessey Enterprises, Inc. Forms Hennessey Capital Leasing
TAMPA, Fla.------Hennessey Enterprises, Inc. has announced that its new wholly owned subsidiary, Hennessey Capital Leasing, will begin equipment leasing operations in January.
Hennessey Capital Leasing has the ability and funding network to provide leases for all types of equipment to most companies, including start-ups and those with credit challenges.
"Leasing is an ideal tool for most businesses, with benefits that can include tax incentives, balance sheet strengthening and the ability to hedge against obsolescence," said David Wolf, President of Hennessey Capital Leasing.
Almost one third of commercial equipment acquisitions are completed by leasing, as many business owners realize the benefit of such assets is derived from use rather than ownership.
Clients, referral partners and others interested in leasing equipment will be able to easily navigate the lease agreement. Hennessey Capital Leasing's simple process frequently requires only a signed application, which will soon be available at http://www.hennesseyleasing.com.
Hennessey Capital Leasing is a relationship based equipment leasing company headquartered in Tampa, FL. Hennessey Capital Leasing specializes in providing equipment leasing services for clients ranging from start-ups to mature companies. Hennessey Capital Leasing provides almost any kind of equipment including small ticket and multi-million dollar machines. Hennessey Capital Leasing is part of the Hennessey group of companies consisting of Hennessey Enterprises, Hennessey Capital Southeast, Hennessey Capital and Hennessey Capital Solutions. For more information, contact Hennessey Capital Leasing at 813.740.2365 or visit: http://www.hennesseyleasing.com.
RFB Communications Group, LLC, Tampa Jeannie Magri, 813-259-0345 jmagri@rfbcommunications.com
### Press Release ###########################

Funding From GE Commercial Finance, Franchise Finance Facilitates Acquisition of
Garden Fresh; Country's Largest Salad Buffet Concept is Acquired With $175 million
SCOTTSDALE, Ariz----Marking a milestone in its relationship with Garden Fresh, GE Commercial Finance, Franchise Finance is the sole lead arranger on a $175 million transaction. This allowed an affiliate of Sun Capital Partners, Inc. (Sun Capital) to refinance its bridge financing in connection with its recent acquisition of Garden Fresh and to fund operations and expansion.
Garden Fresh, based in San Diego, operates 97 locations in 15 states, doing business as Sweet Tomatoes and Souplantation. It is the largest salad buffet concept in the country.
"GE Commercial Finance, Franchise Finance timely closed on a creative lending structure that provides Garden Fresh with plenty of liquidity and flexibility which allows us to execute on our future growth plans," says M. Steven Liff, managing director, Sun Capital Partners, Inc. "GE Commercial Finance, Franchise Finance is a very relationship-oriented firm that truly understands the restaurant industry."
Liff adds that Garden Fresh makes a good fit for Sun Capital because, "This is a company with a steady history of growth and customer loyalty. That alone makes Garden Fresh a great asset and strengthens our portfolio of middle market companies. Given our operational expertise, coupled with the outstanding leadership team at Garden Fresh, we intend to selectively increase the number of units, enhancing the company's franchise value."
Michael Mack, co-founder and CEO of Garden Fresh, adds, "We are happy to team up with both Sun Capital and GE Commercial Finance, Franchise Finance to continue building Garden Fresh. The company is positioned better than ever to build shareholder value, maintain a quality dining experience for our customers, and simultaneously maintain a value proposition."
Gary Naquin, vice president, structured finance at GE Commercial Finance, Franchise Finance, noted the significance of the transaction.
"By taking the lead on the funding, underwriting, and syndication, we are continuing to build our platform in the restaurant industry. This deal demonstrates our ability and desire to originate and structure more deals as the sole lead arranger in various market cycles."
Sun Capital Partners, headquartered in Boca Raton, Fla., is a private equity firm focused on leveraged buyouts and equity, debt, and other investments in market leading companies that can benefit from its in-house operating professionals and experience. Boasting more than $3 billion in capital under management, this acquisition marks its 100th since the company's inception in 1995.
For GE Commercial Finance, Franchise Finance - a company that finances new construction, acquisitions, refinancing, and reimaging - the transaction is another success in a long line of financing deals.
About GE Commercial Finance, Franchise Finance
GE Commercial Finance, Franchise Finance is a leading lender for the franchise finance market via direct sales and portfolio acquisition in the United States and Canada. With more than $11 billion in served assets, Franchise Finance serves more than 6,000 customers and more than 20,000 property locations, primarily in the restaurant, hospitality, branded beverage, storage, and automotive industries. Franchise Finance offers customers access to capital with a menu of products featuring flexible structuring, including financing for acquisitions, refinancing, construction of new units, and remodels for single- and multi-unit operators/chains. More information is available at www.gefranchisefinance.com or by calling toll-free 866-GET-GEFF (438-4333).
About GE Commercial Finance
GE Commercial Finance is the business-to-business finance unit of General Electric. With deep industry expertise and lending, leasing and financing services of every kind, GE Commercial Finance plays a key role in helping its customers grow. Conducting business in 35 countries, GE Commercial Finance has assets of more than US$230 billion and is headquartered in Stamford, Connecticut, USA.
General Electric (NYSE:GE) is Imagination at Work -- a diversified technology, media and financial services company focused on solving some of the world's toughest problems.
Arment Dietrich Gini Dietrich, 312-787-7249 gdietrich@armentdietrich.com or GE Commercial Finance, Franchise Finance Christine Roe, 480-563-6260 christine.roe@ge.com
### Press Release ###########################

Fintel Announces Name Change, Additional Aircraft Purchases, New Website
PANAMA CITY, Panama------Financial Telecom Limited (USA) Inc. (OTCBB:FLTL) ("Fintel") announced today its shareholders approved the company's new name, MKA Capital Inc., during the meeting held on January 6, 2006. The company has launched its new corporate web site at www.mkacapital.com and is in the process of applying for a new stock trading symbol to reflect the name change.
"We aim to explore fully the opportunities presented to us by the dynamic aviation industry in emerging markets and the fast growing Chinese aviation market. With the extensive experience and relationships MK Aviation has in the aircraft leasing business, we will expand our fleet and assets aggressively through new acquisitions of aircrafts and engines," comments Mr. Mory Kraselnick, Chairman of MKA Capital Inc. "We are currently bidding for a number of aircraft to meet the demands of our airline customers. Our policy is to purchase aircraft and engines only when we have identified the leasing customers for such equipment, which allows us to manage our operating risks and cost of capital effectively."
MKA Capital, through its newly acquired subsidiary, MK Aviation SA, has entered into an agreement to purchase two Boeing aircraft model 737, and one P&W engine model JT8D-17A, for delivery in January 2006. MK Aviation entered into an agreement to sell and lease these equipments to its airline clients. The purchase of these assets will increase the consolidated asset portfolio by approx. US$2.5 million. The leases will generate additional revenues of approximately US$900,000 annually over a five year term.
About MKA Capital, Inc (Fintel)
MKA Capital is an aviation leasing company with offices in Panama, China, and USA. Aircraft and engine leases are typically operating leases of long-term durations, creating substantial net cash flows to the company, and residual profit. Its customers and partners are airlines from South America, Eastern Europe, China and USA. MKA Capital also invests in the equity of Chinese private companies, and this portfolio generates annual cash returns of 15% on capital and participation in future equity growth. For further information please visit www.mkacapital.com.
for MKA Capital Inc. Ms. Valli Stanziola, 507-269-5211 Fax: 507-269-1473 mkaviation@cwpanama.net
### Press Release ###########################

AmSouth Launches 'Million Dollar Your Kind of Bank' Sweepstakes;
Every Win Helps Kids Fulfill A Dream
BIRMINGHAM, Ala.------AmSouth Bank (NYSE:ASO) will offer AmSouth customers the ultimate reward by giving them the chance to win $1,000,000. Each week over the next 15 weeks, a lucky consumer or small-business person will win $10,000, plus the opportunity to travel to Orlando, Fla., for a chance to walk into an armored truck and take home $1,000,000.
"We think our relationships are pretty special to start with, but we thought it would be really exciting to offer the Million Dollar Your Kind of Bank sweepstakes," said Chief Marketing Officer Scott Peters. He noted that the Bank will promote the sweepstakes to encourage people in its six-state footprint to open any consumer checking, small business checking or equity account at the bank.
"Each Sweepstakes winner will also have the privilege of knowing they have helped a child and his or her family fulfill a dream," said Peters. "AmSouth Bank Foundation will donate $75,000 to Give Kids The World--a non-profit organization that grants free vacations to families whose children have life-threatening diseases to visit Central Florida's attractions. GKTW works with hundreds of wish-granting organizations to bring the families to Give Kids The World Village near Orlando. GKTW will allocate $5,000 per weekly winner for a family from their region.
To enter, consumers may visit a participating AmSouth Bank during normal business hours now through April 24, 2006, and open a new checking or equity account(a). There will be 15 weekly drawings conducted by independent judges. The weekly winners will be invited to Orlando, Fla., and, one-by-one, will enter an AmSouth armored truck filled with 1,000 money bags - 999 contain their $10,000 prize and one bag contains a $1,000,000 mega-prize. Sweepstakes information and a list of rules can be found at www.amsouth.com.
(a) To enter without opening a new checking or equity account, consumers may mail an entry. Opening an account is not a requirement to participate in the Sweepstakes. Some winners may not be customers and some mail-in entries may not have any type of relationship with AmSouth. Accounts are subject to credit approval. AmSouth Bank is a member of FDIC and an Equal Housing Lender.
About AmSouth
AmSouth Bancorporation is a regional bank holding company with over $50 billion in assets. AmSouth Bank, its principal subsidiary, has more than 685 branch banking offices and 1,240 ATMs. AmSouth operates in Florida, Tennessee, Alabama, Mississippi, Louisiana and Georgia. AmSouth is a leader among regional banks in the Southeast in several key business segments, including consumer and commercial banking, small business banking, mortgage lending, equipment leasing, and trust and investment management services. AmSouth also offers a complete line of banking products and services at its web site, www.amsouth.com.
About Give Kids The World
Give Kids The World Village is a 70-acre, non-profit resort for children with life-threatening illnesses whose one wish is to visit Central Florida's best-loved attractions. The Village partners with more than 250 wish-granting organizations from around the world who identify these special children and provide transportation to Orlando. With the help of many generous individuals and corporations, GKTW then completes the wish with accommodations at its whimsical resort, donated attraction tickets and meals for a week-long, cost-free vacation. For more information, please visit the GKTW Village web site at www.gktw.org.
AmSouth Bancorporation, Birmingham David Webster, 205-581-7494
### Press Release ###########################
--------------------------------------------------------------

News Briefs----
Bankruptcies 31.5% up in 2005
http://www.ajc.com/business/content/shared-gen/ap/Finance_General/Bankruptcy_Surge.html
Realtors' group predicts housing market will have more normal growth
http://www.signonsandiego.com/news/business/20060110-1052-realtors-forecast.html
China says 2005 trade surplus near $102 billion, more than triple previous year
http://www.signonsandiego.com/news/business/20060110-1859-china-trade.html
Boeing reports 290 airplane deliveries for 2005, still No. 2
http://seattletimes.nwsource.com/html/businesstechnology/2002731716_webboe10.html
OfficeMax Closing 110 U.S. Retail Stores
http://www.chicagotribune.com/business/sns-ap-officemax-stores,1,6917277.story?
coll=chi-business-hed
Consumers late on credit card bills stays at high level
http://www.usatoday.com/money/perfi/credit/2006-01-10-credit-cards_x.htm
AmeriDebt Founder to pay $35 million settlement
http://www.chicagotribune.com/business/chi-0601100232jan10,1,2038180.story?
coll=chi-business-hed
---------------------------------------------------------------


You May Have Missed
Doctors: Cough syrup doesn't work
http://www.chicagotribune.com/news/nationworld/chi-060109coughsyrup,
1,6003198.story?coll=chi-news-hed&ctrack=1&cset=true
---------------------------------------------------------------

Sports Briefs----
'We can beat them'
Brown, Ogunleye lead verbal charge before rematch against Carolina
http://www.chicagotribune.com/news/local/cs-060109bears,1,3128352.story?
coll=chi-news-hed
Then and Now: The Pats were a much different team on Oct. 16 in Denver
http://www.boston.com/sports/football/patriots/gallery/then_andnow
Super Bowl Champions this Date
1970--- Kansas City Chiefs
----------------------------------------------------------------


California News Briefs---
Schwarzenegger touts surging revenues in releasing state budget
http://www.signonsandiego.com/news/state/20060110-1431-ca-statebudget.html
ILLEGAL MOTION: In wake of cycle mishap, Schwarzenegger admits not having right license
http://www.sfgate.com/cgi-bin/article.cgi?f=/c/a/2006/01/11/GUV.TMP
----------------------------------------------------------------


"Gimme that Wine"
Muscadet: Take an Oyster by Surprise
http://www.nytimes.com/2006/01/11/dining/11wine.html?pagewanted=all
Wineries fight for right to ship
http://www.stltoday.com/stltoday/news/stories.nsf/illinoisstatenews/story/
7E7851AA390B5B1C862570F3001C576F?OpenDocument
If you want to know if you got a value for your wine, or what the wine price is today, go to www.winezap.com Type in the vintage (year) and name of the producer with wine type or geographic area, such as 1995 Chateau Lynch Bages Pauillac. Even 1995 Lynch Bages will work, or 1999 Viader
--------------------------------------------------------------

Leasing News invites readers recommendations.
Restaurant Review
Guaymas -Tiburon, CA

Guaymas - 5 Main Street,
Tiburon, CA 94920.
Tel: (415) 435-6300
In Marin County, across from San Francisco.
You can take the Red & White Ferry here as it lands right at the base of the restaurant.
You can go to Alcatraz or Angel Island or tour the San Francisco Bay. When I go to Tiburon, we always have brunch, late lunch, and often dinners here. One of my favorite hideouts since 1963 has been Sausalito, right near by, where I usually stay at the Casa Madrona, on their houseboat, in almost every room of the hotel overlooking the harbor. We have stayed at most of the places here as this was our secret get-away from the kids for a two day weekend.
We have often closed down the "No Name Bar," where Ken Greene and his band have played often.
Perched on the waterfront with panoramic views of San Francisco and views of San Francisco, Guaymas is my favorite restaurant in the United States. Most people when you ask them what their favorite restaurant is will want you to qualify, meaning French or in San Francisco or inexpensive. Kit Menkin's favorite restaurant is Guaymus in Tiburon, California. Ask Sue what Kit's favorite restaurant and she doesn't even have to think about it. She might talk about New York or Portugal or some restaurants no longer around where
I had friends who were the chef. But she will answer, "Guaymus."
(Sue's favorite is Scoma's in Sausalito.)
I go out of my way to have lunch here. When we go to Napa, it is via Marin County so I can have lunch here. When we stay in San Francisco, it is close enough for us to visit.
I love Marin. I came here after the war and lived with my parents, while looking for a job. I still love the entire area.
This is a Tex-Mex restaurant run by a corporation (the leader left and started the Lark Creek Group, but that is another story,) but the food is wonderful and different and always very tasty. The view is outstanding. Wait to sit on the deck and enjoy a Mexican Margarita and Octopus or salsa dish or appetizer sampler in the bar. Winter, spring, summer, fall, I love it best of all; no matter what time of year.
I love to sit out on the deck with Sue.
Dress is casual. I have had private parties of eight, ten, thirty, and have never been disappointed. We took over the top floor once with a very large party. It was great fun. We rented three house boats, too.
I have my favorite courses, but discover your own. We drive up from Saratoga just to go to this restaurant and walk around Tiburon. You can park in the main parking lot of the town. Easy to find. We always get a space. Or take the Ferry from San Francisco (we have done that too, and with seniors and children or by ourselves).
The chef has changed three times. Sue says it is not the same.
My memory often overtakes the course, just as in wine, I remember not only the taste but the good times with the food and company when drinking it. The first chef, who lasted a long time for his occupation, of course, was the best, and some of the dishes have been altered, but I still love the ambiance, the food, and the "Mexican Margarita," my favorite (I guess it is a Margarita martini served in a shot glass, with or without ice.) Sue drives, so you know I can have at least two of them with my brunch. Hey, I'm on vacation when I go here!!!
(for other reviews: please go here:
http://two.leasingnews.org/Recommendations/rstrnt.htm 0
----------------------------------------------------------------

Calendar Events This Day
Thank You Cards
Make Your Dreams Come True Day
National Cut You Energy Costs Day
A day to educate people on the ways they can stay warm in the winter and cool in the summer while saving money on their energy bills, By following a few easy steps, homeowners and renters can put a reasonable ceiling on their heating and cooling costs and stay comfortable. For info: tom Peric, National cut Your Energy Costs Day, 2040 Fairfax Avenue, cherry Hill, NY 08003.
Step In A Puddle And Splash Your Friend Day
Tattoo Pride Day
----------------------------------------------------------------

Today's Top Event in History
1922 - A 14-year-old-boy, Canadian Leonard Thompson, became the first person to have his diabetes successfully treated with insulin.
----------------------------------------------------------------
This Day in American History
1755- Alexander Hamilton, American statesman, an author of The Federalist papers, first secretary of the treasury, born at British West Indies. Engaged in a duel with Aaron Burr the morning of July 11, 1804, at Weehawken, NJ. Mortally wounded there and died July 12,1804.
http://odur.let.rug.nl/~usa/B/hamilton/hamilxx.htm
1770- Rhubarb was shipped by Benjamin Franklin from London, England to John Bartram in Philadelphia, Pa. Rhubarb pie was a favorite in the United Colonies.
1791--- In Philadelphia, Episcopal Bishop William White, 43, founded the First Day Society. It became the forerunner of the American Missionary Fellowship, chartered in 1817 and headquartered today in Villanova, PA.
1795-Birthday of Barbara Heinemann or Heynemann, French-born U.S. spiritual leader of the Community of True Inspiration who supported Christian Metz in his moves from Europe to Iowa and organizing the network of the seven communities known as the Amana Society. As spiritual leader she held the society together after Metz's death.
1801-Birthday of Caroline Matilda Stansbury Kirkland, a New Yorker who after her marriage lived as a frontier wife and authored A New Home - Who'll Follow? (1839). She wrote in a realistic style life that set a new standard for fiction. Her style was continued by her son Joseph Kirkland in his novels. She succeeded her husband as editor of a Unitarian weekly and later edited what became Sartain's Union Magazine. She was prominent in New York City literary circles.
1813--First pineapples planted in Hawaii, brought from Spain.
http://www.royalty.nu/America/Hawaii.html
http://www.hort.purdue.edu/newcrop/morton/pineapple.html
1815- Birthday of John A. MacDonald, Canadian statesman, first prime minister of Canada. Born at Glasgow, Scotland, he died June 6,1891, at Ottawa. His birth anniversary is observed in Canada.
1839- birthday of Eugenio Maria Hostos, Puerto Rican patriot, scholar and author of more than 50 books. Born at Rio Canas, Puerto Rico, he died at Santo Domingo, Dominican Republic, Aug 11, 1903. The anniversary of his birth is observed as a public holiday in Puerto Rico.
1842- birthday of William James, American psychologist and philosopher of distinguished family that included his brother, novelist Henry James. "There is no worse lie," he wrote in Varieties of Religious Experience (1902), "than a truth misunderstood by those who hear it." Born at New York City, he died at Chocorua, NH, Aug 26, 1910.
1848---The Town Council attempted to ban gambling in San Francisco.
1861 - Alabama seceded from the Union and joined the Confederacy.
1870-Birthday of Alice (Caldwell) Hegan Rice, American novelist and short-story writer best known for her 1901 novel Mrs. Wiggs of the Cabbage Patch which has been translated into dozens of languages, made into plays and movies.
1878 - In New York, Alexander Campbell made the first delivery of milk in glass bottles. Until then, milk had been ladled from a container by the milkman, into the customer's own container.
1885- Birthday of Alice Paul, Women's rights leader and founder of the National Woman's Party in: advocate of an equal rights amendment to the US Constitution. Born at Moorestown, NJ, she died there July 10,1977.
http://memory.loc.gov/cgi-bin/query/D?amtoday:1:./temp/~ammem_4bjr
1892-- Paul Gauguin marries a 13-year-old Tahitian girl
1897-Birthday of M.H. Cannon of Utah became the first woman state senator in America.
1902 - "Popular Mechanics" magazine was first published. Initially, it had only five paying subscribers, and a few hundred readers who paid a nickel to buy it at newsstands. In September, 1903, the magazine became a monthly.
1904- Pianist/composer Pinetop Smith born Orion, AL. One of my favorites, I have all his records, best known for "Pinetop's Boogie Woogie."
1907-- The Church of God, headquartered today in Cleveland, Tennessee, and with roots going back to 1886, officially adopted its current name
1910- Canadian singer and saxophonist Art Hallman was born in Kitchener, Ontario. One of Canada's most popular tenors in the 1940's, Hallman was featured vocalist from 1939 to 1944 with Mart Kenney and his Western Gentlemen. He formed the Art Hallman Orchestra in 1945, and the band appeared in top hotels and dance halls in Toronto, as well as on CBC radio and station CFRB. Hallman's theme song was "Just a Moment More With You."
1913-, Hudson Sedan, manufactured by the Hudson Motor Car Company, Detroit, MI, was shown at the 13 th National Automobile Show. It was the first sedan car with all accessories as standard equipment.
1918 - A tremendous blizzard completely immobilized the Midwest, stopping mail service for two weeks. The vast storm then moved through the Great Lakes Region and the Ohio Valley. Winds reached 60 mph at Toledo OH, and the temperature plunged from 28 above to 15 below zero during passage of the cold front.
1922 - A 14-year-old-boy, Canadian Leonard Thompson, became the first person to have his diabetes successfully treated with insulin.
1923-drummer Osie Johnson birthday.
http://www.harlem.org/people/johnson.html#
1927-- '50s pop singer Gisele MacKenzie, born Winnipeg.CA.
1928 - Paul Whiteman recorded "Ol' Man River" on Victor Records. Bing Crosby sang as the featured vocalist on the song from the Broadway musical, "Showboat".
1935 - Amelia Earhart Putnam became the first person to make a solo flight from Hawaii to California. Three years earlier, she became the first woman to make a solo flight across the Atlantic Ocean.
1935- Ronnie Hawkins, a pioneer of rock 'n' roll in Canada, was born in Huntsville, Arkansas.
Hawkins has been a father figure to many of Canada's leading rock musicians, and the graduates of his bands include the groups Crowbar and The Band, as well as Dom Troiano, King Biscuit Boy and David Clayton-Thomas. (Rompin') Ronnie Hawkins began touring the Ontario night club circuit in 1958 with his band the Hawks. In 1959, he scored on the US charts with "Mary Lou" and "40 Days."
Hawkins has remained in Canada since then, leaving his Ontario base only occasionally, as he did in 1976 to appear at The Band's farewell concert in San Francisco.
1938 - The first woman bank president, Frances Moulton, assumed her duties in Limerick, Maine.
1939- First Metronome all-Star session (Berigan, James, Goodman) records " Blue Lou," "The Blues." Victor. These Metronome Jazz Magazine masters are fascinating to listen to as they are basically all star jam sessions.
1939- actor-singer Sal Mineo was born in New York City. Better known for his acting than his singing, he did manage a top-ten record in 1957, "Start Movin'." On February 12th, 1975, Mineo was found murdered in Los Angeles.
1939- Marlene Dietrich, "Falling In Love Again"
1942- Saxophonist Clarence "Big Man" Clemmons born Norfolk, VA; with Bruce Springsteen and the E Street Band
1942 -23ºF (-31ºC), Kingston RI (state record)
1943- Singer Jim Croce was born in Philadelphia. His narrative songs, such as "Bad Bad Leroy Brown" and "You Don't Mess Around With Jim," were extremely popular in the early '70s. Like Otis Redding, Croce's greatest popularity came after his death. And like Redding, Croce was killed in a plane crash - in 1973.
1945-Birthday of singer Naomi Judd.
1947---Top Hits
For Sentimental Reasons - Nat King Cole
Ole Buttermilk Sky - The Kay Kyser Orchestra (vocal: Mike Douglas & The Campus Kids)
The Old Lamplighter - The Sammy Kaye Orchestra (vocal: Billy Williams)
Divorce Me C.O.D. - Merle Travis
1948- future country superstar Loretta Lynn married Oliver (Mooney) Lynn. She was not quite 14 years old.
1949- Lee Konitz's cuts first record "Progression" on Prestige.
1953-Birthday of rock singer Pat Benatar.
1955---Top Hits
Mr. Sandman - The Chordettes
The Naughty Lady of Shady Lane - The Ames Brothers
Hearts of Stone - The Fontane Sisters
Loose Talk - Carl Smith
1956- Elvis Presley began his first recording session in Nashville. Among the songs recorded were "Heartbreak Hotel" and "I Was the One," which became Presley's first single for RCA Victor. Artists-and-repertoire chief Steve Sholes had bought his contract from Sun Records in Memphis for 35- thousand dollars. The record became the first of Elvis's more than 50 million-sellers.
1956 - No. 1 Billboard Pop Hit: "Memories Are Made of This," Dean Martin.
1957: In one of the biggest scandals to ever hit rock music, Jerry Lee Lewis marries his 14-year-old cousin Myra Gale Brown, daughter of his cousin Jim. Lewis' first marriage is still valid; the divorce wouldn't be finalized for six months. Reports are that Myra still believes in Santa Claus. When the story breaks a few weeks later, Lewis' career would be seriously damaged.
1958- The Coasters, "Charlie Brown"
1958 - On CBS-TV's "Seahunt," Lloyd Bridges starred as Mike Nelson, an ex-Navy frogman turned underwater trouble shooter. The show spent four years on the network. The underwater sequences were shot in Silver Springs, Florida. The out-of- water sequences were filmed at Marineland of the Pacific.
My father Lawrence Menkin wrote several of the episodes.
1958-- "Great Balls of Fire" by Jerry Lee Lewis became the number-one song in the US. Later in the year, many radio stations began banning his records because of his marriage to his 13-year-old cousin.
1960: Aretha Franklin makes her stage debut at New York's Village Vanguard.
1961-- The Marvelettes' "Please Mr. Postman" hits #1
1963---Top Hits
Telstar - The Tornadoes
Go Away Little Girl - Steve Lawrence
Hotel Happiness - Brook Benton
Ruby Ann - Marty Robbins
1963 - On Sunset Boulevard in California, Whiskey-A-Go-Go opened. Bright lights and mini-skirt clad dancers in cages were the main features of the United State's first discotheque. . In the next decade and beyond, the Whiskey will be a popular meeting place for the record industry and a good place to be seen if you want to get into the industry. The Doors, among others, got their start there.
1963- Tracy Caulkins, American swimmer, winner of more titles than any other amateur athlete. TC won 48 national titles, three Olympic gold medals (1984), set 66 world or U.S. records, and is a member of the International Swimming Hall of Fame (1990).
1964 --U.S. Surgeon General Luther Terry issued the first government report saying that smoking may be hazardous to one's health. 36 years later tobacco and its products are still producing cancer (my first wife died from smoking cigarettes.)
1964 - "Ring of Fire" by Johnny Cash becomes the first country album to top the U.S. pop album chart.
1964-Famed singer Sam Cooke is shot and killed under mysterious circumstances at the Hacienda Hotel in Los Angeles, CA. The married singer picked up a young woman at a party, who claimed Cooke attempted to rape her. When she ran away, according to her testimony, Cooke followed and assaulted the hotel manager, demanding to know the girl's whereabouts. The manager shot Cooke three times.
1965-- Ray Charles' "Crying Time" enters the pop charts
1966-British Invasion band Herman's Hermits receive a gold record for the album "The Best of Herman's Hermits."
1968- The Rolling Stones film their legendary Rolling Stones' Rock and Roll Circus television special at Wembley television studios in Middlesex, England, featuring performances by John Lennon, Eric Clapton, the Who, Jethro Tull, Marianne Faithful -- and yes, circus people, all filmed in a circus tent. The show is never aired and only sees the light of day in 1996, supposedly because the Stones thought the Who upstaged them with their performance .
1970-- The Kansas City Chiefs defeated the Minnesota Vikings, 23-7, to win Super Bowl IV. the Chiefs, 14-point underdogs, evened the AFL's Super Bowl record at 2-2 with their triumph. Kansas City was led by quarterback Len Dawson, named the game's Most Valuable Player.
1970 - Billy Casper became the second golfer in history to top the $1-million mark in career earnings; thanks to winning the Los Angeles Open golf tournament.
1971---Top Hits
My Sweet Lord/Isn't It a Pity - George Harrison
Knock Three Times - Dawn
Black Magic Woman - Santana
Rose Garden - Lynn Anderson
1972 - Downslope winds hit the eastern slopes of the Rockies in northern Colorado and southeastern Wyoming. Boulder CO reported wind gusts to 143 mph and twenty-five million dollars property damage.
1973-- The American League changed its playing rules to allow for the use of a designated hitter, one player to bat for the pitcher throughout the game without being required to play in the field. the rule was intended to boost offensive production and to allow better starting pitchers to remain in the game longer.
1976-- US female Figure Skating championship won by Dorothy Hamill.
1976-- Al Stewart's "Year of the Cat" enters the pop charts
1977- AT & T approves dual listings in phone books for wife and husband without extra charge, ending a three-year battle by feminists.
1979---Top Hits
Too Much Heaven - Bee Gees
My Life - Billy Joel
Sharing the Night Together - Dr. Hook
Tulsa Time - Don Williams
1980- composer John Williams succeeded the late Arthur Fiedler as the conductor of the Boston Pops.
1986-- L. Douglas Wilder was sworn in as lieutenant governor of Virginia. He was the first black elected to statewide office in the South since Reconstruction. He later served as governor.
1987- Madonna's video about a pregnant teenager, "Papa Don't Preach," won the top award on the first World Music Video Awards. The three-hour program was co-produced by Canada's MuchMusic Network and Europe's Sky Channel. It was telecast live via satellite to five continents.
1987---Top Hits
Walk Like an Egyptian - Bangles
Notorious - Duran Duran
Shake You Down - Gregory Abbott
Give Me Wings - Michael Johnson
1987 -- Denver quarterback John Elway engineers "The Drive." Trailing Cleveland 20-13 with 5:32 remaining in the AFC championship game, Elway marches the Broncos 98 yards on 15 plays to force overtime, then moves Denver 60 yards on nine plays on their first possession of overtime to set up Rich Karlis' game-winning 33-yard field goal in the Broncos' 23-20 victory.
http://images.nfl.com/history/images/0111.jpg
1987 - A storm in the northeastern U.S. buried the mountains of central Vermont with up to 26 inches of snow, and snowfall totals in Maine ranged up to 27 inches at Telos Lake. Winds gusted to 45 mph at Newark NJ and Albany NY.
1988 - Snow and high winds in Utah resulted in a fifty car pile-up along Interstate 15. Winds in Wyoming gusted to 115 mph at Rendezvous Peak.
1992-Paul Simon becomes the first international star to perform in South Africa following the end of the UN cultural boycott. He began a concert tour in Johannesburg.
1992--- US female Figure Skating championship won by Kristi Yamaguchi
1998 --NFC Championship Green Bay Packers beat San Francisco 49'ers 23-10
1998-- AFC Championship Denver Broncos beat Pitt Steelers 24-21
1998-- US female Figure Skating championship won by Michelle Kwan
1998--- US male Figure Skating championship won by Todd Eldredge
1999-- NASA declared 1998 the warmest year on record. Global surface temperatures increased by 0.34 of a degree Fahrenheit. The average temperature of 58.496 degrees Fahrenheit eclipsed the previous record set in 1995. The 1998 warmth was associated partly with a strong El Niño, a periodic warming of the Pacific Ocean.
1999-At the American Music Awards, Billy Joel is given the Special Award of Merit for his "inspired songwriting skills" and "exciting showmanship." Also at the show, Blondie (with four of the original members: Debbie Harry, Chris Stein, Jimmy Destri, and Clem Burke) perform on stage with rapper Coolio singing the band's "No Exit."
Super Bowl Champions this Date
1970--- Kansas City Chiefs
-------------------------------------------------------------

American Football Poem & Shakespeare
The modern spelling of the word "football" is first recorded, when it was used disapprovingly by William Shakespeare. Shakespeare's play King Lear (which was first published in 1608) contains the line: "Nor tripped neither, you base football player" (Act I Scene 4). Shakespeare also mentions the game in A Comedy of Errors (Act II Scene 1):
Am I so round with you as you with me,
That like a football you do spurn me thus?
You spurn me hence, and he will spurn me hither:
If I last in this service, you must case me in leather.
("Spurn" literally means to kick away, thus implying that the game involved kicking a ball between players.)
(Note: The modern poem contains foul language, and is quite different from the lovely Shakespeare quantrain:
American Football
by Harold Pinter
Hallelujah!
It works.
We blew the shit out of them.
We blew the shit right back up their own ass
And out their fucking ears.
It works.
We blew the shit out of them.
They suffocated in their own shit!
Hallelujah.
Praise the Lord for all good things.
We blew them into fucking shit.
They are eating it.
Praise the Lord for all good things.
We blew their balls into shards of dust,
Into shards of fucking dust.
We did it.
Now I want you to come over here and kiss me on the mouth.