Job opening in New England
In this position, you will develop and maintain relationships with lease brokers, leasing companies, equipment vendors and direct lessees throughout New England. Must be knowledgeable in indirect/third party transactions ranging from $15K and up and have in-market experience. Please apply on-line at www.mandtbank.com and view posting 5245.
At M&T Bank, we provide an exciting and challenging work environment where performance and innovative thinking are encouraged and rewarded at every level.
With over 700 branches, your career can travel as far as you want to take it!


Thursday, January 19, 2006
Headlines---
Alert—CBIZ –Property Tax Payments
Classified Ads-Doc.Mgr/Finance/legal
Oh, No, Mr. Bill! EFG Still in Business!!!
Goodman joins Financial/Sales Training List
Funder List--Up-dated
Cartoon---
Web Seminar Healthcare Trends
Interchange Financial Services Q Div.
Synovus 15.6% Increase in Net Income
Greater Community Bancorp report
The Bank of New York Up 18%
News Briefs---
You May have Missed---
Sports Brief---
"Gimme that Wine"
Restaurant Review- Fleur de Lys - S.F.
Calendar Events this Day
Today's Top Event in History
This Day in American History
American Football Poem
######## surrounding the article denotes it is a "press release"
Alert—CBIZ –Property Tax Payments
"I was informed by Lynn Lane (972-715-7571) of CBIZ that effective December 2005, they will no longer handle tax (business Personal Property) payments for leasing companies.
"This comes as a complete shock because I have been working with many of their representatives on delinquent tax accounts for many of the better known national leasing companies.
We only have the mailing address for CBIZ: 2009 Chenault Drive, Suite 100, Carrollton, Texas 75006 or 820 South Macarthur Blvd., Ste. 105, Coppel, Texas 75019 and for the lessee which leaves us with no alternative but to contact the lessee for the taxes or to levy on the equipment and sell it at tax sale.
"It is unfortunate that the leasing companies do not have a central organization that could keep up information on addresses, name changes and acquisitions. With out this information, it is impossible to locate and contact the companies that have collected the property tax.
CBIZ has put us in a position with no options. We will be forced to sell the leased equipment to satisfy the tax bills or have the customer satisfy them by paying again what they already have paid.
If you have a suggestion, it would be greatly appreciated.
Thank you,"
Jon L. Guerry Sr.
Revenue Officer
Charleston County Delinquent Tax Department
Charleston, South Carolina
Phone: 843-958-4574
e-mail: jguerry@charlestoncounty.org
"CBIZ, one of the nation's leading providers of business services. From accounting* and tax to benefits and insurance to a wide range of consulting services, we offer national caliber business solutions. In fact, in the U.S., we are one of the largest accounting service providers, the #1 benefits specialist, the 13th largest business insurance firm and among the ten largest valuation and medical practice management companies.
"With offices in major cities throughout the United States, CBIZ offers the resources of a national company with the personal service you expect from a local partner."
Corporate Office
6050 Oak Tree Boulevard South
Suite 500
Cleveland, OH 44131
ph: (216) 447-9000
fx: (216) 447-9007
---------------------------------------------------------------

Classified Ads---Documentation Manager / Finance / Legal
Documentation Manager / Finance / Legal
Documentation Manager: New York, NY
10+ years in equipment leasing/secured lending. Skilled in management & training, documentation, policy and procedure development & implementation, portfolio reporting. Strong work ethic.
Email: dln1031@nyc.rr.com

Documentation Manager: Phoenix, AZ
Lease Administrator with exp. in lease administration, doc. & porfolio management for $200M in IT assets. Additional experience financial analysis process improvement/development.
Email: jeg3894@cox.net

Finance: Austin, TX.
20+ years all facets of lease/finance. Collection and credit management. Equipment & rolling stock structuring. $150k credit authority, $100 million portfolio management.
Email: texmartin@juno.com


Finance: Chicago, IL
Experienced in big ticket origination, syndication, valuation and workout.
Twenty five years, MBA, CPA,

JD, LLM (Tax), structuring specialist. Inbound and outbound transactions.
Email: pal108381@comcast.net
Transaction Summary
Website: www.tlgattorneycpa.com

Finance: Orange County, CA
25+ years experience large ticket and mid-market commercial finance. Senior manager in operations, documentation, legal, credit, workouts, portfolio management. $2+Billion portfolio. MBA Finance. Juris Doctor.
Email: finance1000@cox.net


Finance: San Jose, CA.
15+ years sourcing debt, managing cash and receivables and other treasury functions. Strong background in credit, contract
administration and bankruptcy litigation experience. MBA Finance.
Email: raycis@comcast.net
Finance: Sausalito, Ca
Sr. Corp. officer, presently serving as consultant, fin. service background, M&A, fund raising, great workout expertise, references
Email: nywb@aol.com
Finance: Toronto
Long diverse career financial services industry. Executed billions of dollars of leases over 20 years; structuring, executing and pricing US/Canadian transactions. Per Diem or full time. E-mail: eslavens@eol.ca
Information System: North Detroit, MI
INFOLEASE EXPERT - 18 years experience. Since being downsized in 2002, working as a consultant for several leasing companies.
Seeking consulting projects nationwide.
email: darwint@prodigy.net
Legal: Los Angeles, CA
Experienced in-house corporate and financial services attorney seeks position as managing or transactional counsel. Willing to relocate.
Email: sandidq@msn.com
For a full listing of all "job wanted" ads, please go to:
http://64.125.68.91/AL/LeasingNews/JobPostings.htm
To place a free "job wanted" ad, please go to:
http://64.125.68.91/AL/LeasingNews/PostingForm.asp
---------------------------------------------------------------


Oh, No, Mr. Bill! EFG Still in Business!!!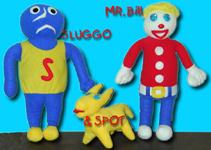 http://www.mrbill.com/mb-fun.wav
Brian Constantino, Sales Manager for EFG Leasing, Fresno, California states the company has moved their office, actually closing down Suite H, and consolidating into Suite F, and in doing so, SBC needs to come in and install new lines. Their new telephone number will be 559-227-2531. They will then also up-date their
web site: http://efg.artco.com/about.shtml
The president of the company, Ken Wheeler, has been in the hospital since the beginning of the week, he states, at St. Agnes Medical Center, 1303 E. Herndon Ave. Fresno, California. He is not able to come to the telephone, Mr. Constantino adds.
Donald Coleman remains as the chief operating officer, he continues, and they are "moving forward" as best they can. He was not aware of any leasing deals and asked those who have spoken to Ken Wheeler earlier, give him a telephone call. Should he not be in, ask the receptionist, Tamara, to make sure he gets the message.
http://www.wavsource.com/snds_2006-01-17_204955136471187/tv/snl/dog_show.wav
This is the second time that moving offices is claimed for the reason telephones were
not working for over a week.
http://tvland.classictvhits.com/Dragnet/Sounds/DragnetTheme.WAV
http://www.leasingnews.org/Conscious-Top%20Stories/EFG_Rumors.htm
---------------------------------------------------------------


Ken Goodman joins Financial and Training List
Financial and Sales Training
(For our "Lease School/Franchisors" list, please click here)
Second Column: YCS - Year Company Started | YELB - Years in equipment Leasing Business
Rank

Name
City, State
Contact
Website
Leasing Association

YCS
YELB


(see above for meaning)

Geographic Area

Speciality

1990
35

"We specialize in the marketing and sales areas of leasing although we also offer training across the full spectrum of leasing skills. Clients have included lessors, lease brokers, funders and associations."
Here is the list to date. There is no charge and all lists are "free."
http://www.leasingnews.org/Training/Financial_sales_trainer.htm
---------------------------------------------------------------


Funder List
( for funders specializing in "Story Credits," please click here
for "Super Broker/Lessors," who primarily place leases, click here
for "Broker/Lessors," click here )
There is no advertising fee or charge for a listing. They are "free."Leasing News makes no endorsement of any of the companies listed, except they have qualified to be on this specific list.
There are an estimated 15,000 "funders" of leases in the the United States, including 7,640 FDIC insured banks, 1,226 FDIC insured Savings & Loans, and related companies such as corporations such in the business of insurance, investments, financial groups, and manufacturing. Many establish a minimum dollar amount, creating a line of credit ( portfolio) and specific requirements, accepting business both from a "broker/lessor" or "super broker/lessor" with "representations and warranties" or other "recourse" arrangements.
To qualify for this list, the company must be a "funder" and not a "Broker/Lessor" or "Super Broker/Lessor", along with an acceptable Better Business Bureau Rating and no history of complaints at Leasing News. The company may sell off its portfolio from time to time, but the definition is for a company or financial institution where 50% or more of its business is from actually "funding" transactions themselves. Leasing News reserves the right to not list a company who does not meet these qualifications.
We encourage companies who are listed to contact us for any change or addition they would like to make. Adding further information as an "attachment" or clarification of what they have to offer would be helpful to readers are very much encouraged.
( To apply to be listed, please fill in our Funder Form and fax to 408.374.3843 or you
may e-mail to: kitmenkin@leasingnews.org.)
A -Accepts Broker Business | B -Requires Broker be Licensed | C -Sub-Broker Program
| D -"Private label Program" | E - Also "in house" salesmen
Name
In Business Since
Contact
Website
Leasing Association

TCF Equipment Finance
1999
11100 Wayzata Blvd., Ste 800
Minnetonka, MN 55305
800-247-4011
800-247-4018 - Fax
Kathie Shuman, ext 22
kshuman@tcfef.com
Patty Weaver, ext 24
pweaver@tcfef.com
N/R
ELA, NAELB (D)

190

Nationwide

$10,000 +

Please Contact Rep.

Y

Y
in CA

N

Y

Y

136

US except: Alaska, Arkansas & Louisiana

$5,000 - $250,000

See comments

Y

Y

Y

Y

Y

IFC Credit Corporation
1988
Gary Trebels, CLP
Vice President
gtrebels@ifccredit.com
Phone: 847.663.6501
Fax: 847.324.1672
www.ifccredit.com
ELA, MAEL, NAELB & UAEL

70

the contiguous US minus VT

$5,000 to $1,000,000

Please visit out website for this information

Y

Y
in
CA & NC

Y/N

Y

N

Commonwealth Capital Corp.

1978

Rich Baker

727-938-5933

www.ccclease.com

ELA (N)

50+

United States

$10,000 - $750,000 per schedule

IT and Medical - Please contact

Y

Y

N

Y

N

50

Nationwide

$20,000 - $500,000

Average Transaction
$75,000 - $100,00

Please see our website for detailed information on the types of equipement we fund.

Y

N

Y

Y*

Y**

45

National (U.S.) lender

$25,000 - $1Million
(typically $100,000 - $350,000)

post-production, mining, aircraft, vessels, gaming, ATMs, tanning

Y

N

N

Y

Y

45

Nationwide

$1,000 - $30,000

N/R

27

U.S., Canada, Puerto Rico

$5,000 to $450,000, Vehicles: Unlimited

Tanning beds, owner operators, HVAC, restaurant hoods, boats

Y

N

N

Y

Y

Pioneer Capital Corporation

(A wholly-owned subsidiary of IFC Credit Corporation)

1983

John Boettingheimer VP/General Manager

800.521.1308

www.PioneerFunding.com

NAELB, UAEL (A)

20

50 U.S. States

$5,000 minimum (no maximum)

ATM , aircraft, energy management, livestock, tanning, copiers, vending, website development.
For more visit our website.

Y

N

N

Y

N

Sunrise International Leasing Corporation
1975
Carrie Halvorson or Jim Teal, 800.950.3211
www.sunriseleasing.com
ELA

U.S., Canada & Latin America

$1,000 min., no hard cap in place for maximums

ICB Leasing Corp.,


2004

(Our parent, Independence Community Bank, was established

in 1850.)

Ira Romoff at 212-209-9177,

e-mail:

iromoff@icbny.com

or

Jean Cutting at 212-209-9178

e-mail:

jcutting@icbny.com

N/R

EAEL, ELA (G)

17

Nationwide

$75,000 to $5 million

No aircarft or marine vessels

Y

Y

N

Y

Y

Creative Capital Leasing Group, LLC
1980
Alister McNeil
949.646.6814
949.646.7094 - Fax
cclg.homestead.com
NAELB & UAEL

12

CA, ID, MT, OR, WA

$20,000 - $400,000

N/R

N/R

N/R

N/R

N/R

N/R

10

Nationwide

$20,000 - $150,000

Generally hard assets but call if vendor program

Y

N

N

Y

Y

10

11 Western State

$10,000.00 - $250,000.00

None. We fund in case by case basis.

Y

Y

N

N

Y

Allegiant Partners Inc.
1998
415.257.4200
Dough Houlahan ext. 205
Paul Foster ext. 206
www.allegiant-partners.com
ELA, NAELB & UAEL

Nationwide, including Alaska & Hawaii

Nationwide (except LA, AR & AK)

8

National

$10,000 - $150,000; average $50,000

(O)

Y

Y

Y

Y

N

$50,000 - $3MM
$250,000 average transaction

C Leasing Company
(a subsidiary of Bank of the West, El Paso, Texas, Year 2000)
1983
Jackson V. Curlin, President
JVCurlin@cleasing.com
A. Ray Sillas, CLP. Vice President
rsillas@cleasing.com
915.599.3965
www.cleasing.com
UAEL

$50,000 - $1.5 million (Our average size transaction is $250,000. Preferred range $100,000 - $500,000)

American Leasefund, Inc.
1999
Tom Davis
tom@alclease.com
800.644.1182 - PH
503.244.0845 - FX
www.alclease.com
UAEL

Idaho, Montana, Oregon & Washington

N/R

$50,000 - $1MM
$250,000 average transaction.

6

California Only

$10,000 to $200,000

N/R

N/R

N/R

N/R

N/R

N/R

5

Western U.S.

N/R

N/R

N/R

N/R

N/R

N/R

$50,000 - $1,000,000
(Master Lease)

5

Nationwide

$100,000 to $2,000,000

Aircraft, marine, sun tanning, owner/ operator

Y

N

N

Y

N

5

Northern California

$5K - $500K

Standard

Y

N

Y

Y

N

5 in leasing department
(50 in bank division)

48 States

$15,000 - 1.8 million

Typically
$100,000 - 1.8 million

Aircraft, marine, over the road trucks and trailers, restaurants

Y

N

N

N

N

4

United States

$10,000 min.

Will lease Vehicles only

N/R

N/R

N/R

N/R

N/R

4

Nationwide

$10,000 - $200,000

4

Northwestern

$5,000 - $50,000

$20,000, average transactions size is $200,000

Bank of the West
N/R
Steve Crane
925.975.3899
EAEL, ELA, NAELB & UAEL
(P)

Y


N/R

N/R

$25,000 to $5MM+

N/R

N/R

N/R

N/R

N/R

N/R

Caterpillar Financial Services
N/R
Main Ph.: 651.341.1000
Phoenix, AZ 480.774.2060
Chicago, IL. 630.434.3752
Charlotte, NC. 707.752.1300
Nashville, TN 615.341.3207
www.cat.com
EAEL, ELA & NAELB

N/R

Coamerica Leasing Corp.
N/R
800.889.2025 - Eastern
800.589.1400 - Central/Pacific
www.comerica.com
ELA

Idaho, Oregon & Washingtom

N/R

N/R

N/R

N/R

N/R

N/R

N/R

N/R

N/R

Diablo Capital
N/R
Larry Carre
925.820.7905
N/R
N/R

N/R

Northwest

$10,000 to $500,000

N/R

N/R

N/R

N/R

N/R

N/R

Dumac Leasing
(a division of Exchange Bank)
N/R
Ken Taylor
707.521.5028
Archie Julian
(Broker Rep.)
707.521.5027
www.exchangebank.com
NAELB

Fifth Third Leasing Company
(subsidiary of Fifth Third Bank)
N/R
800.998.3444
www.53.com
ELA

GE Commercial Fiance
Commercial Equipment Financing
N/R
44 Old Ridgebury Road
Danbury, CT 06810
800-474-2704
www.cefcorp.com
ELA & NAELB

Huntington Bank Equipment Finance
N/R
Main PH.: 866.329.7286
Jeffry Elliot 216.515.6763
www.huntington.com
ELA

Lakeland Bank Leasing
N/R
Steven Schachtel
(Primary Contact)
973.882.1515 x 230
www.lakelandbank.com
EAEL, ELA, UAEL

N/R

N/R

$25,000 to $5MM

N/R

N/R

N/R

N/R

N/R

N/R

Puget Sound Leasing
1985
Darin Ponti,
Vice President
National:
800.325.3273
Local: 425.392.6402
www.pugetsoundleasing.com
UAEL

RBS Asset Finance
N/R
Scott Radtke
312.777.3535
www.rbs.co.uk
ELA & MAEL

US Bancorp Business Leasing
(Manifest Funding Services)
N/R
800.325.2236
www.usbank.com
EAEL, ELA, NAELB & UAEL

N/R

North America

$1,000 to $5MM

N/R

N/R

N/R

N/R

N/R

N/R
COMMENTS:
(A) Pioneer Capital originates all it's paper from brokers - 100%. Pioneer is a full service funding company that holds 100% of its transactions internally. We have over $150 million in small ticket leasing lines. We offer "A", "B" and in some circumstances "C+" credit coverage. We also offer franchise, medical, and new business leasing programs. Accepts Broker Business - to apply for to http://www.pioneerfunding.com/becomebroker.html. Private Label Program - Pioneer offers private label documents and discounting programs to eligible brokers.
(B) BWC Equipment Leasing only funds deals in Northern California. Sub-broker accepted only is disclosed up-front. Broker must sign "Representation and Warranty" broker agreement.
(C) Dolsen Leasing, see our Broker Application at www.dolsenleasing.com . While we do not require brokers to be licensed, we do a background check on all prospective brokers. While we have both inside and outside sales people, we are always open to expanding our broker network.
(D) TFC Equipment Finance is a wholly owned subsidiary of TCF National Bank (TCF). TCF is a subsidiary of TCF Financial Corporation.
TCF Financial Corporation (TCF) is a $12 billion national financial services holding company. TCF trades on the NYSE under the symbol TCB.
(E) NetBank Business Finance accepts sub-brokered transactions only from a select, pre-approved group of broker/lessors. NBF is a wholly owned subsidiary of NetBank, Inc. and will occasionally accept lease and loan referrals from other NetBank companies.
(F) Madison Capital - Broker should be in business at least 2 years. Private Label program requires six months positive experience working with them; and only after the 6 month term we offer the brokers or discounter a contract that allows them to put their name on it, primarily for marketing purposes. We originate business through both direct sales and indirect sales. However, we offer broker protection and are extremely vigilant about it. One clarification. We do offer financing to restaurants, but not for their exhaust hoods, an item we are frequently asked about.
(G) ICB Leasing - Business is conducted only with approved brokers. In addition, Brokers must not only be approved by ICB but licensed where appropriate. We will permit use of ICB Leasing Corp. lease docs in approved originators name and purchase/take assignment of lease.
(H) Balboa Capital:
A - Accepts broker business
B - request appropriate state licenses be obtained.
C - No sub broker allowed without written consent.
D - Broker can be listed as Lessor, receive advance payments, and assign to Balboa. Balboa pays the vendor.
E - Balboa has a large internal sales force that solicits directly to the end user. Broker customers are excluded from any calling list and our Broker Agreement specifically states your accounts will not be solicited while a customer of Balboa.
Restricted Equipment:
All roof top equipment
Amusement Park/Carnival
Artwork
ATM's
Aircraft
Auto phone dialers
Used copier and computers
Canopy's
Portable Bldg.
Energy management
Fencing
Fixtures
Water coolers
Invasive medical
Livestock
Molds
Environmental hazardous
Pay phones
Satellite dishes
Signs
Spray booths (EPA certificate is required)
Truck scales
Underground tanks
School buses
Gaming
(I) BUTLER CAPITAL – For nearly three decades, Butler has purchased loans and leases – individually or in portfolios – from lessors and brokers nationally. Butler 's inclusion in the 2005 edition of the "Monitor 100" underscores the firm's commitment to funding deals quickly, structuring deals professionally, and avoiding the limitations of app-only credit scoring. As a direct lender with wholesale lines of credit ready to be tapped for our broker/lessor clients, we pride ourselves on common-sense, individualized credit decisions on a wide variety of equipment. We invite no-obligation calls! Butler does not require brokers be licensed except those in states that require such licensing. We welcome both opportunities to fund brokers' transactions under our name or create private-label programs to enable brokers to market their own services more broadly. Although Butler has in-house sales personnel, we do not solicit the customers of our broker/lessor clients; rather, we work to preserve and enhance a broker's relationship with his/her customer.
(J) American Bank Leasing provides fast responses and high touch service for small ticket transactions. Our online system provides "almost instant" approvals up to $100,000 and the ability for you and your vendor to view transaction status. Our experienced staff is empowered to use a common sense approach to lending. Private label program reserved for our top producing partners.
(K) Allco Leasing was purchased in April 2005 by LEAF Financial Corporation, a wholly-owned subsidiary of Resource America Corporation (NASDAQ: REXI). Allco Leasing provides a middle market leasing product for LEAF. We are not collateral oriented and are industry generalists. Allco specializes in rapid responses to difficult to understand credits operating within the "A- to B+" arena. Startups are considered with experienced management and strong guarantors.
(L) SunBridge Capital is a direct funding source. We specialize in commercial equipment such as construction equipment, work trucks, titled vehicles and more. Because we understand the value of the assets we fund, we are able to approve a wider range of customers than most other lenders, and deliver approvals in one business day or less.
We are committed to providing unprecedented sales tools to the Broker community. We give you the flexibility and control that you need to best serve your customers and to realize your business goals. This includes our on-line broker financing application at www.sunbridgecapital.com/apply . Approvals are delivered as parameters, which allows our brokers to structure the most appropriate deal for their customers and increases their likelihood of closing.
*We are in the process of developing our private label program. Some documents can be customized for our regular brokers.
**We work direct with vendors who prefer to do business with a direct funding source; and those with whom we have a long standing relationship. We will never attempt to develop a vendor relationship as a result of information obtained from one of our brokers.
(M) Centennial Bank - Prompt service, quick review, new & use equipment. No outside sales force - "Brokers Preferred." Brokers must be approved.
(N) Commonwealth Capital Corporation does not directly originate, we do not compete with Lessors. We only buy deals from Lessors.
(O) Enterprise Funding equipment restrictions:
Airplanes/Marine
Petroleum/Fuel Handling Equipment
ATM Machines
Signs
Satellite dishes
Software-only
Tanning Beds
Home Health Equipment
L easehold Improvements
Alarms/security
Vending equipment
Owner/operator truckers are restricted to strong credits.
Lease agreement resulting in service provided by the vendor.
(P) Bank of the West - Lessor and/or Broker Requirements:
We require 3 years in business, 5 years industry experience. Company must have 3 satisfactory funding references verifying at least $5MM in annual fundings. Prinicpals of closely held companies must have satisfactory credit and a Fair Issac Score of at least 680. Trinity Capital is subsidiary of company which does operations and also has "in house" sales personnel, primarily vendor accounts
(Q) First Federal Leasing Equipment restrictions – Listed on our web site.
Prohibitive Equipment:
The following list of equipment should not be considered unless there are some genuine overriding considerations. These are subject to market changes:
a) Aircrafts
b) Pay phones
c) Cellular phones
d) Vending machines
e) Video and arcade games
f) Fad equipment (as determined by management)
g) Energy management equipment
h) Carpet cleaning equipment
i) Mining equipment
j) Satellite dishes
k) Modular Buildings on foundations
l) Art work
m) Equipment affixed to vehicles
---------------------------------------------------------------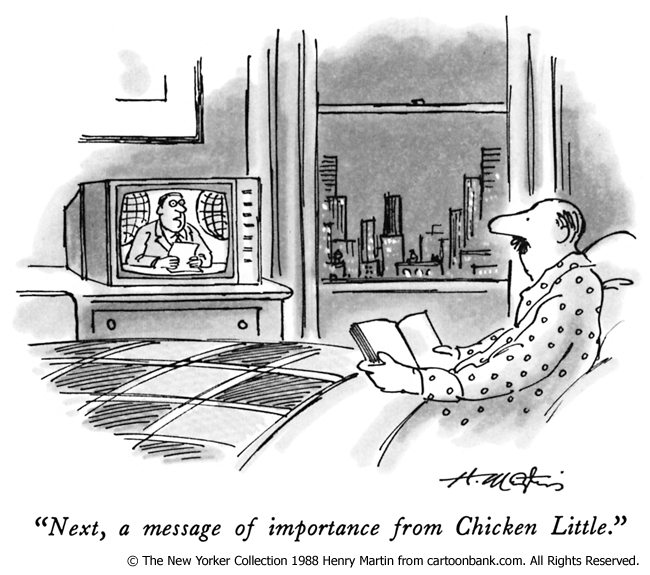 ---------------------------------------------------------------


Web Seminar Healthcare Trends and the U.S. Market Outlook
February 8, 2006
Presented by the Equipment Leasing & Finance Foundation
Healthcare, in the 25-year period from 2005 to 2030, will be shaped by the interaction of a growing demand for healthcare from an aging population and the limit on the resources of society. This interaction will put a premium on productivity, and productivity gains will be driven by a wide variety of technology applications in the healthcare sector, many of which will be financed by leasing. This session highlights the findings of two studies, one funded by the Equipment Leasing and Finance Foundation entitled, Long-Term Trends in Healthcare: Implications for the Leasing Industry, the other supported by the Equipment Leasing Association entitled, Healthcare Equipment Leasing Market Dynamics and Outlook. The former study analyzes the projected growth in healthcare equipment, and identifies a number of factors that are converging to make the healthcare sector more receptive to lease financing. It also provides insight into three major risks to the leasing industry will encounter in trying to fill the potential demand for leased equipment. The latter study addresses market segments, size and growth; leasing market drivers at the provider and vendor levels; leasing competitors; and opportunities and strategy considerations.
Presenters:
Cindy E. Collier
Valuation Solutions
Alan N. Frankel
President
Lighthouse Capital Corporation
Time of Web Seminar (depending upon your time zone):
1:30p.m. - 3:00 p.m. Eastern
12:30p.m. - 2:00 p.m. Central
11:30p.m. - 1:00 p.m. Mountain
10:30p.m. - 12:00 p.m. Pacific
Format:
Attendees will listen to the presenters via telephone, and will view the presentation directly from their computers. The event will consist of a brief formal presentation and be followed by a question period. Questions can be submitted in advance by sending them via email to Lisa A. Levine, CAE at llevine@elamail.com or can be submitted "live" via your telephone or computer on the day of the event. You will be given instructions on how to submit your questions from the conference moderator on the day of the event. The panelists will make every effort to address your questions. In addition, through polling questions, you may be asked to contribute your knowledge, which will be shared with the entire group. You will be able to view the results of these polls as soon as the voting is completed.
Registration Information
Register Online at :
http://online.krm.com/iebms/reg/reg_p1_form.aspx?oc=10&ct=0016738&eventid=1 1471
The site license tuition makes this a great investment for your company. You pay one fee and you can ask as many people to listen in on your one connection, via speakerphone, as you wish. The tuition fee includes the following Seminar Materials, URL for access, one toll-free telephone connection to the live web seminar, Name and password to log on to the Internet. You will be able to follow the presentation, ask questions, and participate in polling questions directly from your computer!
Registration Fee:
ELA members: $175 U.S. Dollars
Non-members: $225 U.S. Dollars
International Participants: Additional phone charges may apply. Please call KRM Information Services at 715-833-5426 for exact costs
Want the Audio CD of the Telephone Seminar?
Attendees may purchase an audio CD of the entire telephone seminar for $50 US Dollars. Please check the appropriate box on the registration form.
Can't Make the Telephone Seminar, but want the Audio CD and Materials?
If you can't attend the telephone seminar, you are still in luck! The audio CD and seminar materials can be purchased for $225 US Dollars (ELA members), $275 US Dollars Non-Members. International Participants: Please add additional $15 US Dollars for shipping. You may use the enclosed order form to order the audio CD/materials package. To purchase:
http://online.krm.com/iebms/reg/reg_p1_form.aspx?oc=10&ct=0016738P&eventid= 11471
Please note: Audio CDs will be shipped to interested parties approximately two weeks following the program.
Questions?
Call KRM at 715-833-5241 or ELA at 703-527-8655.
### Press Release ###########################

Interchange Financial Services Increases Quarterly Dividend 11%;
12th Consecutive Year of Regular Dividend Increases
SADDLE BROOK, N.J.--( Interchange Financial Services Corporation (NASDAQ:IFCJ), the holding company for Interchange Bank, declares a quarterly cash dividend of $0.10 per common share payable on February 7, 2006, to holders of record as of January 30, 2006. This dividend represents $0.40 per share on an annualized basis, an 11.1% increase over the prior year. Based upon the stock's $18.10 closing price as quoted on January 17, 2006, the yield is 2.21%.
"This is the 12th consecutive year we've increased our regular quarterly dividend," said Anthony S. Abbate, President and CEO of Interchange. "It once again demonstrates our ongoing commitment to enhancing shareholder value."
About Interchange
Headquartered in Saddle Brook, NJ, Interchange Bank is one of Bergen County's largest independent commercial banks and a wholly owned subsidiary of Interchange Financial Services Corporation (Nasdaq:IFCJ). A thought leader in the industry, the Bank was among the first to implement a broad range of innovative services, including 24-hour, 7-day-a-week online banking and bill paying services, online stock trading, and the ability to apply for a loan online with an instant credit decision. Mutual funds and annuities are offered by Sorrento Pacific Financial, LLC, through the Bank's investment department services. With $1.6 billion in assets and 30 branches, the Bank focuses its efforts on the local communities from which it derives deposits and generates loans. Through Interchange Bank's subsidiary, Interchange Capital Company, L.L.C., cost effective equipment leasing solutions are available to small- and middle market companies. For additional information, please visit the company's Web site at www.interchangebank.com.
Interchange Financial Services Charles Field, 201-703-2265 or Keating Vicki Banner / Rich Larris, 973-966-1100 vbanner@keatingco.com rlarris@keatingco.com
### Press Release ###########################

Synovus Reports 15.6% Increase in Net Income for Fourth Quarter 2005
and 18.2% for the Full Year 2005; TSYS' and Financial Services Segment's
Excellent Growth Momentum Continues
COLUMBUS, Ga.-----Synovus' (NYSE:SNV) fourth quarter net income grew 15.6% over the fourth quarter 2004 to $137.3 million, which represented earnings per share growth of 14.9% to $.44 per share, Synovus' President and Chief Executive Officer Richard E. Anthony announced today. For the full year, net income grew 18.2% and earnings per share increased 16.5% over 2004.
"Throughout 2005, the excellent growth momentum at both TSYS and Synovus' Financial Services segment combined for a very solid 16.5% growth in earnings per share over 2004," said Anthony. "Expanding margin, strong loan growth, and excellent credit quality drove the earnings momentum for the Financial Services segment. TSYS' results were driven by the continued strong growth in its fundamental core business, expanding merchant services, and stronger than expected growth in value added services."
Anthony concluded, "Synovus exceeded its expectations for 2005 with excellent growth momentum in both the Financial Services segment and TSYS. As we look into 2006, an important initiative is the acceleration of our commercial and industrial loan growth. Our focus for this initiative is to broaden existing relationships with the cross sales and penetration of specialty products such as corporate cash management, asset-based loans, and capital markets products. Our retail banking initiative, which we implemented in 2005, is expected to expand core deposit growth and fee income from retail product sales this year. Synovus will continue to focus on growing deposits, managing the loan growth, quality and mix, maintaining a strong margin, expanding fee income and continuing to refine our processes to improve efficiencies. With our very dedicated and highly motivated team members and our strong balance sheet, we believe we are in position to achieve higher earnings performance throughout the year and beyond. In 2006, we expect that short-term interest rates will increase slightly, the credit environment will remain favorable, and TSYS will perform within its range of guidance. Based on these assumptions, we expect 2006 earnings per share growth of 12 - 14% over reported amounts for 2005, which equates to a range of $1.84 to $1.87 for 2006. This expectation includes the estimated impact of expensing the fair value of stock options beginning in 2006 as well as expenses associated with restricted stock awards. The incremental (as compared to 2005) after-tax expense for both options and restricted stock awards in 2006 is estimated at $17 million which represents approximately 5 cents per diluted share or 3.2% of reported 2005 diluted earnings per share."
Full press release with financial statements at: http://www.synovus.com/index.cfm?catID=newsrelease&set=synovus&nrid=595
### Press Release ###########################

Greater Community Bancorp Reports 2005 EPS of $1.11
(Highland Capital Corp.)
TOTOWA, N.J.------Greater Community Bancorp (Nasdaq:GFLS) today announced 2005 net income of $8.9 million, compared with $7.8 million reported for 2004. Diluted earnings per share were $1.11 for the year, compared with $1.00 reported for the prior year. For the fourth quarter of 2005, net income was $2.2 million, equal to that reported for the prior-year quarter. Fourth quarter 2005 diluted earnings per share were $0.27, compared with $0.28 for the prior-year quarter. The fourth quarter and full year 2005 results included $0.02 per share of incremental charges related to the previously announced internal mergers of two of the Company's banking subsidiaries as of December 31, 2005.
Anthony M. Bruno, Jr., Chairman and CEO of Greater Community Bancorp, commented, "We are pleased with Greater Community's operating performance this past year. Significant improvements to the management team and to policies, processes, and business strategy deployment are reflected in the 2005 results. Steps that were taken in 2005 included the mergers of Bergen Commercial Bank and Rock Community Bank with and into Greater Community Bank and the introduction of several new services, including personal income tax preparation, title insurance and a broad array of insurance products. These important steps will provide the Company with opportunities for continued growth and enhanced shareholder value."
Total revenue, consisting of net interest income and non-interest income, was $38.3 million for 2005, an increase of 12.2% over 2004. Net interest income improved 16.1% to $32.1 million, reflecting growth of 15.4% in average loans and leases. Non-interest income for 2005 was $6.2 million, compared with $6.5 million for 2004. The reduction in non-interest income was primarily attributable to a $511,000, or 45.6%, decline in gains from the sale of investment securities coupled with an increase of $155,000 in loan fee income. Excluding securities gains, non-interest income rose $243,000 or 4.5%. Non-interest expense totaled $24.1 million for 2005, reflecting an increase of $2.9 million, or 13.4%, from a year ago. Increases in compensation costs, and merger and conversion charges related to the internal merger of two banking subsidiaries, contributed to much of the increase.
At December 31, 2005, total assets were $925.7 million, an increase of 12.2% over 2004. Average assets grew $77.4 million, or 9.8%, to $871.0 million. In 2005, total deposits increased $132.1 million or 21.9% over 2004, and average deposits increased $70.4 million, or 11.6%.
Mr. Bruno also noted, "Asset quality remains sound. We continue to maintain a relatively low level of non-performing assets, which were 0.22% of total assets at December 31, 2005. The allowance for loan and lease losses was 1.41% of period-end loans and leases, and net charge-offs for 2005 were $338,000 or 0.05% of average loans and leases."
Shareholders' equity totaled $64.5 million at December 31, 2005, increasing 10.1% from the prior year-end, primarily due to net earnings and the issuance of common stock pursuant to stock option exercises. Common shares outstanding at year-end were 7,988,182. Cash dividends paid during the year were $0.51 per share.
About the Company
Greater Community Bancorp is a financial holding company headquartered in Totowa, New Jersey. The Company operates fifteen full-service branches in the northern New Jersey counties of Bergen, Passaic and Morris through its state-chartered commercial bank subsidiary, Greater Community Bank. Greater Community Bank provides traditional commercial and retail banking services to small businesses and consumers, and operates an equipment leasing and financing subsidiary, Highland Capital Corp. Greater Community Financial, a division of Greater Community Bank, provides a wide range of investment products and services exclusively through Raymond James Financial Services, Inc., member NASD/SIPC. (Securities are not FDIC insured or bank- guaranteed, and are subject to risk and may lose value). The Company offers traditional insurance products through its Greater Community Insurance Services, LLC subsidiary, and also offers title insurance and settlement services through its Greater Community Title, LLC subsidiary and personal income tax return preparation services through its Greater Community Tax Services, LLC subsidiary.
### Press Release ###########################


The Bank of New York Company, Inc. Reports 18% Increase in
Fourth Quarter Earnings Per Share; Positive Core Operating Leverage
and Strong Growth in Securities Servicing Revenue and Net Interest Income
( Other expenses in the 2004 fourth quarter included the $30 million reserve associated with the RW Leasing matter.)
NEW YORK------The Bank of New York Company, Inc. (NYSE:BK) reported today fourth quarter net income of $405 million compared with $351 million in the year-ago quarter and diluted earnings per share of 53 cents, up 18% over the 45 cents earned in the fourth quarter of 2004. Third quarter 2005 earnings were $389 million and 51 cents. Full-year 2005 net income was $1,571 million compared to $1,440 million in 2004 while diluted earnings per share was up 10% to $2.03 from $1.85 in 2004.
Chairman and Chief Executive Officer Thomas A. Renyi stated, "Our fourth quarter and full-year results reflect the accelerating earnings power of our franchise. We are achieving double-digit revenue growth in many of our key business lines and are positioned to generate positive operating leverage on a consistent basis - a primary goal for us.
"We have good momentum entering 2006 and continue to position our Company for long-term growth and success. During 2005 we formed strategic alliances to penetrate faster-growing markets in France, Germany, the Nordic and Baltic region, Japan, Australia, and India. We also continued to expand our market presence in high-growth areas such as hedge fund servicing and collateral management, while extending our capabilities in the rapidly growing area of alternative investments. Through these initiatives, our strengthened marketing programs, and the gains we are making in service quality and client-focused technology, we will create new growth opportunities in the year ahead."
On a year-to-date basis, other expenses included $14 million (both pre- and after-tax) of expenses set aside for the settlement of the previously disclosed Russian funds transfer matter in the third quarter of 2005, while the second quarter included $10 million ($7 million after-tax) for the potential settlement of certain regulatory matters. In the fourth quarter of 2004, other expenses included $30 million ($22 million after-tax) of expenses accrued for the settlement of the RW Leasing matter.
During the fourth quarter of 2005 the Company charged-off $139 million of leases with two bankrupt airline customers...
(a) An after-tax charge of $32 million resulting from a cumulative adjustment to the leasing portfolio was triggered under Statement of Financial Accounting Standards No. 13 "Accounting for Leases" ("SFAS 13") by the combination of a reduction in state and local taxes and a restructuring of the lease portfolio completed in the first quarter. The SFAS 13 adjustment impacts the timing of lease income reported by the Company, and resulted in a reduction in net interest income of $145 million, offset by tax benefits of $113 million.
An after-tax benefit of $52 million resulted from a SFAS 13 cumulative adjustment to the leasing portfolio for customers exercising their early buy-out ("EBO") options. The Company's leasing portfolio contains a number of large cross-border leveraged leases where the lessee has an early buy-out option to purchase the leased assets, generally railcars and related assets. Given a confluence of economic factors, the value of the leased equipment currently exceeds the exercise price of the early buy-out option. The Company offered financial incentives to these lessees to accelerate the exercise of their early buy-out options. As a result, several lessees agreed to this proposal, triggering the after-tax $52 million gain. The gain results from the recognition of lease income over a shorter time frame, since the term of the lease has been shortened to the early buy-out date.
Net investment in aircraft leases was impacted by a $6 million after-tax adjustment related to aircraft leased to two airlines. The Company recorded a $7 million reduction in the provision for credit losses which largely reflects release of reserves on the aircraft leases.
The Company recorded an after-tax expense of $22 million in connection with the settlement of the RW Professional Leasing Services Corp. matter ("RW Matter"). This expense is only partially tax deductible.
Full Press Release located here:
http://www.bankofny.com/htmlpages/data/4q05.pdf
### Press Release ###########################
--------------------------------------------------------------

News Briefs---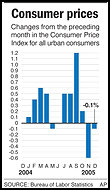 Inflation Hit Five-Year High of 3.4% Last Year
Wages Didn't Keep Up, Labor Department Says
http://www.washingtonpost.com/wp-dyn/content/article/2006/01/18/AR2006011800412.html
Feds want Google search records
http://www.siliconvalley.com/mld/siliconvalley/13657386.htm
Citigroup to start its own exchange
http://www.boston.com/business/articles/2006/01/19/citigroup_to_start_its_own_exchange/
High winds leave thousands without power in Northeast
http://www.usatoday.com/weather/stormcenter/2006-01-18-northeast-winds_x.htm
Oracle outlines ambitious business software plans
http://www.usatoday.com/money/industries/technology/2006-01-18-oracle-fusion_x.htm
Advocates of Wi-Fi in Cities Learn Art of Politics
http://www.nytimes.com/2006/01/19/technology/circuits/19wifi.html
'Idol' opens at all-time high
http://www.variety.com/VR1117936331.html
First draft of Kerouac's Beat bible, 'On the Road,' arrives in San Francisco, the very city it sanctified
http://www.sfgate.com/cgi-bin/article.cgi?f=/c/a/2006/01/18/DDG06GO86G1.DTL
Think you can beat the analysts in forecasting '06?
http://www.usatoday.com/money/media/2006-media-forecast.htm
---------------------------------------------------------------


You May Have Missed
Doctors edge toward electronic records
http://www.ajc.com/business/content/business/stories/0117bizmedtech.html
---------------------------------------------------------------

Sports Briefs----
Al Davis' latest State of the Raiders
http://www.contracostatimes.com/mld/cctimes/13655990.htm
----------------------------------------------------------------


"Gimme that Wine"
Rolling Out Those Chewy Behemoths---Frank J. Prail
http://www.nytimes.com/2006/01/18/dining/18wine.html
Napa Valley Mustard Festival
January 28 through April 1, 2006
http://www.mustardfestival.org/calendar/
Wine drinkers 'follow their own path in life,' a survey says
http://sfgate.com/cgi-bin/article.cgi?f=/c/a/2006/01/12/WIGCRGLDL71.DTL
Lodi wine grape growers certified
http://www.centralvalleybusinesstimes.com/stories/001/?ID=1142
Farmers giving up on farmland protection
http://www.centredaily.com/mld/centredaily/business/13651921.htm
If you want to know if you got a value for your wine, or what the wine price is today, go to www.winezap.com Type in the vintage (year) and name of the producer with wine type or geographic area, such as 1995 Chateau Lynch Bages Pauillac. Even 1995 Lynch Bages will work, or 1999 Viader
----------------------------------------------------------------


Restaurant Review
Fleur de Lys
Nob Hill
777 Sutter Street
(between Jones & Taylor Street)
San Francisco, Ca. 94109
415-673-779
Considered the best true French restaurant in San Francisco with a very high Zagats rating in food, decor, service, and expense.
Opening dishes of caviar, foie gras, truffles are spectacular and can begin at $75. Escargot, superb. Even the vegetables taste great.
The restaurant decor is now in Las Vegas as Chef Hubert Keller has re-created the "tent-like" romantic setting. This is traditional French cooking at its peak on the West Coast with a friendly staff. Many believe only the rich eat here. Others come here for the romantic atmosphere and ambiance of culinary pleasure and delicious wine. A place to spoil yourself.
Come early, such as 5:30pm, if you have an 8pm show near-by (suggest a cab, and either have the cab geared up to come back, or if you are driving, park at the Hilton on Market Street and take a cab back and forth to the restaurant. Geary Theater patrons can park at the Hilton for $9.00.) Don't spoil the theater without an "escape plan" as it is a scramble afterwards, worse than New York City. Some hotels will pick you up afterwards if you are visiting the city.
Hours are 5:30pm to 9pm,Monday to Thursday
Friday and Saturday to 10:30pm
Reservations recommended.
(for other reviews: please go here:
http://two.leasingnews.org/Recommendations/rstrnt.htm 0
----------------------------------------------------------------

Calendar Events This Day
Whisper "I Love You" Day
Popcorn Day
Penguin Awareness Day
Brew A Potion Day
Tin Can Day
Icebox Days (Minnesota)
----------------------------------------------------------------

Today's Top Event in History
1953 - Sixty-eight percent of televisions in the United States tuned to CBS-TV, to see Lucy Ricardo, of "I Love Lucy", give birth to a baby boy, as she actually did in real life. The program's audience was larger than that watching the inauguration of President Dwight D. Eisenhower next day. In fact, in many papers, the Lucille Ball baby story kicked the inauguration off the front page.
----------------------------------------------------------------

This Day in American History
1770--- Battle of Golden Hill (Lower Manhattan). Although no one was killed, the Battle of Golden Hill was the first significant clash between citizens and British troops as the colonies moved toward revolution. Several New Yorkers had been wounded in a similar confrontation three years earlier, but Golden Hill was a more direct challenge to the British and the wounds suffered by the patriots were more severe.
http://www.u-s-history.com/pages/h1265.html
http://www.nyfreedom.com/Goldenhill.htm
1807-Confederate General Robert E. Lee's birthday , an official state holiday for the State of Texas. His birthday is also observed in Florida, Kentucky, Louisiana, and Tennessee. It is also observed the third Monday in January in Alabama, Arkansas and Mississippi. He was considered the greatest military leader of the Confederacy, son of Revolutionary War General Henry ( Light Horse Harry) Lee, George Washington's best friend. He most daring plan was to turn more against the war by directly attacking Washington, DC, although his troops were discovered quite by accident in Gettysburg, Pa, resulting in one of the bloodiest battles of the Civil War. His surrender April 9, 1865, to Union General Ulysses S. Grant brought an end to the Civil War.
1809-American poet and story writer Edgar Allan Poe, born at Boston, MA. He was orphaned in dire poverty in 1811 and was raised by Virginia merchant John Allen. In 1846, he married his 13-year old cousin, Virginia Clemm. A magazine editor of note, he is best remembered for his poetry, especially "The Raven." and for his tales of suspense. He died at Baltimore, MD, October 7, 1849. The Baltimore Ravens are named in his honor.
1810 - The famous "cold day" in New England. Gale force winds wrecked homes, and accompanied a sudden overnight drop in temperature of 50 degrees. Tradgedy struck Sanbornton NH where three chidren froze to death.
1825- Ezra Daggett and Thomas Kensett obtained a patent for a process for storing food in a can.
1846—The first military prison on an island was Fort Jefferson, Monroe County, FL. Construction began in 1846 on an island in the Gulf of Mexico, 60 miles from Key West. It was garrisoned this day by Brevet Major Lewis Golding Arnold, 2 nd U.S. Artillery, with four officers and 62 men. The fort had not been completed and was barely defensible. A prison for the confinement of U.S. Military prisoners was established in 1863. The prison, often called Dry Tortugas. During the Civil War the fort was a military prison for captured deserters. It also held the 4 men convicted of complicity in President Abraham Lincoln's assassination in 1865, the most famous being Dr. Samuel Mudd. The Fort was plagued with construction problems and Yellow Fever epidemics. The invention of the rifled cannon made the Fort obsolete, as its thick walls could now be penetrated. The Army finally abandoned Fort Jefferson in 1874. Today it is a national park.
http://www.smithsonianmag.si.edu/smithsonian/issues99/nov99/tortugas.html
http://www.nps.gov/drto/
http://www.fortjefferson.com/home.htm
1847 -- After killing the sheriff and a prefect, Native American Indians force their way into the house of New Mexico's first American Territorial Governor, Charles Bent, and scalp him and three others, Taos, New Mexico.
1863-The founder of the Goodwill Industries Edgar J. Helms was born near Malone,NY. Reverend Dr. Helms became a minister to a parish of poor immigrants in Boston's South End. In that capacity he developed the philosophy and organization that eventually became Goodwill Industries. Helms died December 23,1942, Boston, Mass.
1861 Georgia becomes 5th state to secede.
1865-- Union occupies Fort Anderson NC
1871-- 1st Negro lodge of US Masons approved, New Jersey
1887 -- Birthday of Alexander Woolcott, born Phalanx, New Jersey. The model for the egotistical Sheridan Whiteside in Kaufman & Hart's The Man Who Came to Dinner will be "the smartest of Alecs" to Heywood Broun & "Old Vitriol & Violets" to James Thurber.
1898-The first college ice hockey game ever played saw Brown University defeat Harvard University 6-0. Fifty years late, the NCAA staged its first college hockey champions.
1905-Birthday of Oveta Culp Hobby, U.S. newspaper executive and the first U.S. Secretary of Health, Education, and Welfare, director of the Woman's Army Corps (1942-1945). She was noted for her organizational abilities before marrying into the family which owned the Houston Post newspaper. She ran it as executive vice president and later chaired the board for 19 years.
1915 -- World famous labor organizer & songster Joe Hill is arrested in Salt Lick City, Utah. He is convicted on trumped up murder charges, & executed 21 months later despite worldwide protests & two attempts to intervene by Beloved & Respected Comrade Liberal President Woodrow Wilson. In a letter to Bill Haywood shortly before his death he penned the famous words, "Don't mourn - organize
I dreamed I saw Joe Hill last night,
Alive as you and me.
Says I "But Joe, you're ten years dead"
"I never died" said he,
"I never died" said he.
!" On this same day, 20 rioting strikers are shot by factory guards at Roosevelt, New Jersey.
http://en.wikipedia.org/wiki/Joe_Hill
http://www.kued.org/joehill/
1915 -- Isadora Duncan dance "Dionysion" premiers at the NY Met.
1933 - Giant Forest CA received 60 inches of snow in just 24 hours, a state record, and the second highest 24 hour total of record for the U.S.
1937 - Howard Hughes set a transcontinental air record, when he flew from Los Angeles, California to New York City in 7 hours, 28 minutes and 25 seconds.
1937- Phil Everly, of the Everly Brothers, was born in Brownie, Kentucky. Together with his brother Don, he made some of the most exciting pop records of the late 1950's. The brothers came from a country music family, and their parents took them to Nashville in 1956 to meet Chet Atkins. A year later, the Everly Brothers had their first hit, "Bye Bye Love." They were rarely absent from the charts for the next five years. "Wake Up Little Susie," "Bird Dog" and "Cathy's Clown" were among their hits. The relationship between the two brothers began to deteriorate about 1963, although they continued to perform together for another decade. The Everly Brothers got together again in the 1980's. Recently touring with Simon and Garfunkle, who originally wanted to sound exactly like them.
1943--Birthday of singer Janis Joplin, born Port Arthur, Texas, possibly the most highly regarded white female blues singers of our time. Joplin's appearance with Big Brother and the Holding Company at the Monterey International Pop Festival in August, 1967, launched her superstar status.
I was there and she was quite loaded, but then again, most of the audience was either drunk or high and the music very loud and emotion high. Among her recordings hits were " Get it While You Can," " Piece of My Heart, " Ball and Chain" and the windshield song. She died of a heroin overdose October 4, 1970 at Hollywood, Ca., age 27.
1944---Football coach Daniel Edward "Dan" Reeves birthday, born Rome, Ga.
1944- Pop singer and actress Shelley Fabares was born in Santa Monica, California. On her 18th birthday, in 1962, Fabares's recording of "Johnny Angel" hit number one on the Billboard chart. A year later, she retired when she married record producer Lou Adler.
1946- Country star Dolly Parton was born in Sevierville, Tennessee. She gained wide exposure as part of Porter Wagoner's TV and road show from 1967 to 1974. And Parton did even better on her own. Hits such as "Nine to Five," from the movie in which she starred, and "Heartbreak Express" brought her a wider audience than most country artists enjoy.
1947---Top Hits
For Sentimental Reasons - Nat King Cole
Ole Buttermilk Sky - The Kay Kyser Orchestra (vocal: Mike Douglas & The Campus Kids)
A Gal in Calico - Johnny Mercer
Rainbow at Midnight - Ernest Tubb
1949-Brithday of rock singer Robert Palmer, best known for his song, "Addicted to Love."
http://www.robertpalmer.org/
1949 - The President of the United States salary was increased from $75,000 to $100,000, with an extra $50,000 expense allowance for each year in office. As of 2001, the President makes $1,000,000 a year.
1952---PGA Admits Blacks: The Professional Golfers Association of America amended its rules to allow black golfers to participate in tournaments.
1953 - Sixty-eight percent of televisions in the United States tuned to CBS-TV, to see Lucy Ricardo, of "I Love Lucy", give birth to a baby boy, as she actually did in real life. The program's audience was larger than that watching the inauguration of President Dwight D. Eisenhower next day. In fact, in many papers, the Lucille Ball baby story kicked the inauguration off the front page.
1953- Marty Robbins made his debut on the Grand Ole Opry. His first big hit, "Singin' the Blues," was at the top of the country charts at the time.
1954—Football player Steven L. "Steve" DeBerg, born Oakland, Ca.
1955---Top Hits
Mr. Sandman - The Chordettes
Hearts of Stone - The Fontane Sisters
Make Yourself Comfortable - Sarah Vaughan
Loose Talk - Carl Smith
1955- " The Millionaire" premiered on television. The CBS drama that had all of America hoping to find Michael Anthony on their doorstep. Mr. John Beresford Tipton was a millionaire who made a hobby of giving away million dollar checks anonymously to unknown people to see how they handled the sudden wealth. Michael Anthony, played by Marvin Miller, was Mr. Tipton's personal secretary and the star of "The Millionaire." No one ever saw Mr. Tipton but his voice would greet Anthony at the opening of each show and issue instructions for delivery of the next check. Anthony would then find the recipient and give him or her the check, explaining that the recipient had to agree never to divulge the amount or how it was acquired.
1955-The first Presidential news conference filmed for television and newsreels was held in the treaty room of the State Department building, Washington, DC, where President Dwight David Eisenhower held a 33-minute conference. The film was cut to 28 minutes, 25 seconds, plus introduction and closing remarks, to fit television time formats.
1957 - Philadelphia, Pennsylvania comedian, Ernie Kovacs, became a star, when he successfully completed a challenge to do a half-hour television show without saying a single word of dialogue.
1957- Elvis Presley records: "It Is No Secret," "Blueberry Hill," "Have I Told You Lately That I Love You," "Is It So Strange."
1959- Dick Clark's "American Bandstand" was rated the number-one daytime television program.
1959-- The Platters' "Smoke Gets in Your Eyes" hits #1.
1963---Top Hits
Go Away Little Girl - Steve Lawrence
Hotel Happiness - Brook Benton
Tell Him - The Exciters
The Ballad of Jed Clampett - Flatt & Scruggs
1966 - Robert Montgomery, actor-producer and White House advisor on Presidential telecasts, testified on this date to the FCC that the reports of quiz-show fixing and payola were widespread within the broadcasting industry long before the charges were made public.
1966- Ken Kesey is arrested in San Francisco a second time for the possession of marijuana. He subsequently jumps bail and flees to Mexico, trying to mislead law enforcement authorities with a faked suicide note.
1969 -- The West is best, topping the East 38-25 in the AFL Pro Bowl and 10-7 in the NFL Pro Bowl.
1969—Football player Tiaina "Junior" Seau, Jr. birthday, born San Diego, CA.
1970 - The soundtrack to the film, "Easy Rider" earned a gold record, making it the first pop-culture, film soundtrack to earn the award.
1971---Top Hits
My Sweet Lord/Isn't It a Pity - George Harrison
Knock Three Times - Dawn
Lonely Days - Bee Gees
Rose Garden - Lynn Anderson
1971 - Ruby Keeler had her comeback in the play, "No, No Nanette", opening at the 46th Street Theatre in New York City. Keeler played Sue Smith in the revival of the 1925 musical. The show played for 861 performances.
1972-Football Player Tyrone Wheatley, born Inkster, MI.
1973 -- Yuba City, California labor contractor Juan V. Corona found guilty of murdering 25 itinerant farm workers he employed during 1970 - 1971.
1974 - At South Ben, Indiana, Notre Dame ended UCLA's 88-game winning streak. The Fighting Irish enjoyed a 71-70 basketball win over the Bruins of the University of California at Los Angeles.
1974-The longest winning streak in college basketball history came to an end as Notre Dame defeated UCLA, 71-070, to snap the Bruin's 88-game reign. Down by 11 points with less than four minutes to play, the Irish took the lead at 0.29 on Dwight Clay's jump shot from the corner.
1974-- Al Wilson's "Show and Tell" hits #1.
1979---Top Hits
Too Much Heaven - Bee Gees
Le Freak - Chic
My Life - Billy Joel
Lady Lay Down - John Conlee
1985—Lenny Wilkens became the first person in NBA history to play and coach in 1,000 games as his Seattle SuperSonics defeated the Cleveland Cavaliers, 106-105. Wilkens had played in 1,077 games in a career that ended in 1975.
1987 - A storm tracking toward the northeastern U.S. produced up to 14 inches of snow in northern Indiana. Peru IN reported a foot of snow. Six cities in Florida reported new record high temperatures for the date. The afternoon high of 88 degrees at Miami equalled their record for the month of January.
1987---Top Hits
Shake You Down - Gregory Abbott
C'est La Vie - Robbie Nevil
Open Your Heart - Madonna
What Am I Gonna Do About You - Reba McEntire
1988 - A powerful storm hit the central U.S. producing blizzard conditions in the Central High Plains, and severe thunderstorms in the Lower Mississippi Valley. Snowfall totals ranged up to 36 inches at Wolf Creek Pass CO, with 31 inches at Elsmere NE. Tornadoes claimed five lives in Tennessee, and a tornado at Cullman AL injured 35 persons.
1989 - The high temperature for the day at Fairbanks, AK, was a frigid 41 degrees below zero, and the morning low of 24 degrees below zero at Anchorage AK was their coldest reading in fourteen years.
1990- Elizabeth M. Watson, became the first woman to head the police force of a major American city. Houston Mayor Kathryn Whitmire named Watson, who wore maternity "uniforms" and also became the first police chief to birth a baby while on active duty.
1994 -20ºF (-29ºC) (5 32 AM) coldest day ever recorded in Cleveland OH
1994 -36ºF (-38ºC) in New Whiteland IN (state record)
1996-Top Hits
On Bended Knee- Boyz II Men
Another Night- Real McCoy
Always- Bon Jovi
Take a Bow—Madonna
1998-Hearn Broadcasts 3,000 th Straight Game: Francis Dayle "Chick" Hearn, the only play-by-play announcer the Los Angeles Lakers have ever had, broadcast his 3,000 th consecutive game when the Lakers hosted the Orlando Magic. Hearn's streak began after he missed a game on November 20, 1965, because bad weather kept him from making an airplane flight.
2000—Top Hits
What A Girl Wants- Christina Aguilera
I Knew I Loved You- Savage Garden
Smooth- Santana Featuring Rob Thomas
Back At One- Brian McKnight
--------------------------------------------------------------
American Football Poem
The Road Not Taken
by Robert Frost
Two roads diverged in a yellow wood,
And sorry I could not travel both
And be one traveler, long I stood
And looked down one as far as I could
To where it bent in the undergrowth;
Then took the other, as just as fair,
And having perhaps the better claim,
Because it was grassy and wanted wear;
Though as for that, the passing there
Had worn them really about the same,
And both that morning equally lay
In leaves no step had trodden black.
Oh, I kept the first for another day!
Yet knowing how way leads to way,
I doubted if I should ever come back.
I shall be telling this with a sigh
Somewhere ages and ages hence:
Two roads diverged in a wood, and I—
I took the one less traveled by,
And that has made all the difference.