Motivated Sales Person
Burbank, California
Long established lessor, "app. only" to
$100K, commercial & structured
transactions up to $10 million.

Call Jim McFeeters
818-843-8686 X25


Thursday, January 26, 2006
Headlines---
Welcome New Readers
Classified Ads---Operations
Classified Ads--- Help Wanted
Cartoon--
Winders joins "Fin.Training/Sales" List
"Story Credit" List up-dated
Padco Lease joins the "Funder List
2005 Housing Market/ "Yield Curve"
Fitch: 2006 Global Outlook/Serenity Now?
News Briefs---
You May have Missed---
Sports Briefs---
"Gimme that Wine"
Two Restaurant Review up-dates
Calendar Events this Date
Today's Top Event in History
This Day in American History
American Football Poem
######## surrounding the article denotes it is a "press release"


Welcome New Readers
While most who read Leasing News go to the web site first, many still join our mailing list. Our goal is to print daily from Monday to Friday, but most often it is only three or four times a week, so when you are on the mailing list, you are informed that the new edition is available.
We go to "press" when we think there is enough equipment leasing news to do so.
Readers on our mailing list also get notices of major events from time to time.
We welcome the new readers and hope you enjoy and find informative Leasing News. Subscription is free. Please ask a colleague to subscribe.
--------------------------------------------------------------

Classified Ads---Operations
Orange County, CA .
Operations/Credit Manager with 15 Years Experience, Middle & Large Ticket, initiated policies for Patriot Act and Sarbanes Oxley, Team Motivator.
E-mail: equiplender@aol.com
East Windsor, NJ.
Skilled Manager in credit, collections, training, documentation, policy and procedure, lease and finance operations. Get results and keep the customer coming back.
Email: rgmorrill@comcast.net
Resume
http://64.125.68.91/AL/LeasingNews/Resumes/Richard_Morrill.pdf
New York, NY.
10+ years in equipment leasing/secured lending. Skilled in management & training, documentation, policy and procedure development & implementation, portfolio reporting. Strong work ethic.
Email: dln1031@nyc.rr.com
Operations: Wayne, NJ
20+ heavily experienced collection/recovery VP looking to improve someone's bottom line. Proven, verifiable track record. Knowledge of all types of portfolio. Will relocate
Email: cmate@nac.net
For a full listing of all "job wanted" ads, please go to:
http://64.125.68.91/AL/LeasingNews/JobPostings.htm
To place a free "job wanted" ad, please go to:
http://64.125.68.91/AL/LeasingNews/PostingForm.asp
--------------------------------------------------------------

Classified Ads---Help Wanted
Equipment Finance & Leasing Representative

Job opening in
Baltimore/Virginia Region
In this position, you will develop and maintain relationships with lease brokers, leasing companies, equipment vendors and direct lessees throughout Baltimore/Virginia Region. Must be knowledgeable in indirect/third party transactions ranging from $15K and up and have in-market experience. Please apply on-line at www.mandtbank.com and view posting 4044
At M&T Bank, we provide an exciting and challenging work environment where performance and innovative thinking are encouraged and rewarded at every level.
With over 700 branches, your career can travel as far as you want to take it!


Funding Manager

FUNDING MANAGER: Seeking a very organized, detail oriented Funding Manager with experience in discounting consumer
and commercial auto loans and leases.
Top salary. Send resume via email to ekaye@advantagefunding.us
or fax to 718 392 5427.
About the Company: Advantage Funding is the leader in automotive and equipment lease financing, Long Island City, NY.
Independent Regional Sales Manager

Independent
Reg. Sales Managers:
Philadelphia, Baltimore, Washington, D.C., Florida, Georgia. Other positions available nationally. Vehicle & Equipment Funder.
Earnings potential is unlimited. Two years outside leasing/finance sales, proven track closing deals. Est. customer base/vendors a plus. Click here for more info.
Sales Person

Motivated Sales Person
Burbank, California
Long established lessor, "app. only" to
$100K, commercial & structured
transactions up to $10 million.

Call Jim McFeeters
818-843-8686 X25


--------------------------------------------------------------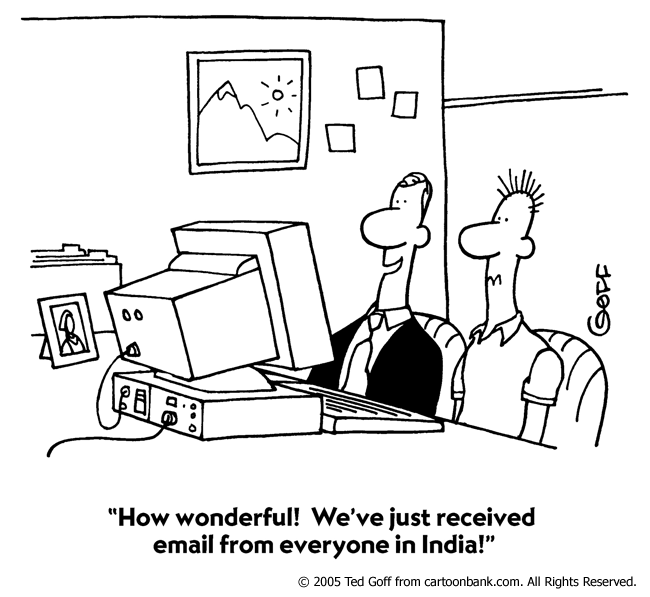 --------------------------------------------------------------


Terry Winders joins "Financial Training & Sales" List
Financial and Sales Training
(For our "Lease School/Franchisors" list, please click here)
Second Column: YCS - Year Company Started | YELB - Years in equipment Leasing Business
Rank

Name
City, State
Contact
Website
Leasing Association

YCS
YELB


(see above for meaning)

Geographic Area

Speciality

Winders Consulting Co., Inc.


Louisville, KY

Terry Winders, CLP

Leaseconsulting@msn.com

502.327.8666

EAEL, ELA, NAELB & UAEL

1991
35

Lease seminars and training on rules & regulations pricing, documentation, sales. Also procedure audits, and help to establish a leasing activity or company for brokers, bankers, and captives.. Expert witness on legal & tax.
To view full list, please go here:
http://www.leasingnews.org/Training/Financial_sales_trainer.htm
--------------------------------------------------------------

"Story Credit" List up-dated
( for other "Funder", who do not specialize in "Story Credits," click here
for "Super Broker/Lessor," who primarily place leases, click here
for "Broker/Lessor," click here )
These companies specialize in "C" and "D" credits, often news businesses, or businesses where the principal(s) have Beacon score around 600 or previous difficulties; meaning to become comfortable with the credit and financial situation you need to learn the "story" to make a positive decision, often requiring further security, shorter term, or additional guarantors. Many of these companies may also be a "B," but appear otherwise without the "story" to understand the full financial picture.
(To qualify for this list, the company must be a funder and not a "Broker/Lessor" or "Super Broker/Lessor", along with an acceptable Better Business Bureau Rating and no history of complaints at Leasing News. We reserve the right to not list a company who does not meet these qualifications.)
We encourage companies who are listed to contact us for any change or addition they would like to make. Adding further information as an "attachment" or clarification of what they have to offer would be helpful to readers is very much encouraged.
( To apply to be listed, please fill in this form and fax to 408.374.3843 or you
may e-mail to: kitmenkin@leasingnews.org )
Story Credit Form
Alphabetical list - click on company name to view more details

ABCO Leasing, Inc.
Blackstone Capital Partners, L.P.
IFC Credit Corporation
Advantage Funding
Boston Financial & Equity Corp.
Mesa Leasing, Inc.
Agility Solutions
Cobra Capital LLC
Pawnee Leasing Corporation
Allegiant Partners Incorporated
Creative Capital Leasing Group, LLC
Pentech Financial Services, Inc.
American Leasefund, Inc.
Radiance Capital, LLC
Bankers Capital
Dolsen Leasing Company
Summit Leasing, Inc.
Barrett Capital Corporation
Financial Pacific Leasing
Sunrise International Leasing Corp.
Black Rock Capital
Forum Financial Services, Inc.
TechLease, L.L.C.
Rank

Name
In Business Since
Contact
Website
Leasing Association

Employees

Geo
Area

Dollar
Amount

Broker Qualify

1

Financial Pacific Leasing
1975
Terey Jennings CLP,
800-447-7107, tjennings@finpac.com
www.finpac.com
EAEL, ELA, NAELB, UAEL (P)

115

Nationwide

$5,000-$50,000

Please Call or see "Prospective Broker" section on website

1

106

Nationwide

$250,000 - $15,000,000+

Please Call

3

45

Nationwide

$1,000 - $30,000

One year time in business

4

32

Nationwide

$250,000 - $3,000,000

Contact Peter Eaton

Vehicles Only

$10,000 - $1,000,000

Sunrise International Leasing Corporation

1975

Carrie Halvorson or Jim Teal,

800-950-3211

www.sunriseleasing.com

ELA (I)

20

U.S., Canada, Latin America

$1,000
minimum no hard cap in place for maximums

One year time in business

12

National

$100,000 to $1,500,00

A deal in hand and a full package

Creative Capital Leasing Group, LLC

1980

Alister McNeil

949-646-6814

949-646-7094- Fax

www.Creativeclg.com

NAELB, UAEL (M)

12

USA

$40,000 - $1,000,00

Please call Broker Manager, Todd or Jason

Summit Leasing, Inc.

1986

James, Klemens, Kevin, Mike, Mark

(800) 736-1530

www.summitleasing.com

UAEL (S)

12

CA, ID, MT, OR, WA

$20,000 - $400,000

Contact us

10

11 Western State

$10,000.00 - $250,000.00

Allegiant Partners Incorporated

1998

415.257.4200

Doug Houlahan ext. 205

Paul Foster ext. 206

www.allegiant-partners.com

ELA, NAELB & UAEL (B)

9

Nationwide, including Alaska & Hawaii

$70,000 to $250,000

8

Nationwide
(except LA, AR and AK)

$50,000 to $2,000,000

Please Call

7

US Canada (F)

$50,000 to $3MM

$250,000 average transaction

Please Call

7


Nationwide

$50,000 to $1.0 million. Our average size transaction is $250,000.
Preferred Range
$100,000 to $500,000


American Leasefund, Inc.

1999

Tom Davis

tom@alclease.com

800.644.1182 - PH

503.244.0845 - FX

www.alclease.com

UAEL (Q)

6

Idaho, Montana, Oregon, Washington

$3,500 - $50,000

Please Call

6

Nartionwide - 50 States

$25,000.00 +

Please contact Larry LaChance

6

Nationwide

$50,000 to $1MM

$250,000 average transaction

Please call

5

U.S.

$50,000 - $1,000,000
(Master Lease)

Please Call

5

Western U.S.

$25,000 - $350,000

Barrett Capital Corporation
1975
Barry Korn
914-632-4200
Cell: 914.954.1900
Barrett@BarrettCapital.com
www.BarrettCapital.com
NVLA

4

United States

Vehicles Only

$10,000 minimum

Please Call

4

Northwestern
(see comments)

$5,000 - $50,000

Please Call

4

Nationwide

$20,000, average transaction size is $200,000

Please Call
(A) Pawnee Leasing Corporation; Some times we go higher than $30,000, but our marketplace is from $1,000 to $30,000.
(B) Allegiant.pdf
(D) ABCO Leasing, Inc. in Seattle area has been operating since 1974 serving the broker community. We required full financial disclosure on every transaction. We do story transaction, but do not like to refer to them as "C" of "D" credits. We think of therm as "A" type credits that have not been discovered yet. In actuallity, we do not really like to look at what most describes as "D" credits.
(E) Black Rock Capital comment: We book anywhere between $15 to 20 million per year. We do no "app only" business and require a full financial package for each transaction. Our average size transaction is approximately $250k and, although, we concentrate in printing, packaging (steel rule die industry) and road construction equipment we do not rule out anything that makes sense. More information can be found at www.blackrockcapital.com.
(F) Black Rock Capital (Ireland) Limited and Black Rock Capital (UK) Limited provide the same services for small to middle market corporations in the European Economic Community and the United Kingdom.
(G) Cobra Capital, LLC. Comments: Our registered trademark "Making impossible possible" is our central marketing tagline for both strong and weak credits. I have developed a 10 year history, (from Cobra and my prior company GALCO), with specialty, non-conforming transactions (story credits) and have a solid reputation for candidly responding to our originators and lessees and working diligently to mitigate deal risk rather than making excuses to turn deals down. Our originators prefer our underwriting approach to non-conforming transactions since unlike most non-conforming funders, we prefer to mitigate risk versus jacking our return. Both Originators and Lessee's prefer our candid approach as we are also frequently asked to advise lessee's and lessors on the best way to structure their bank loans and raise capital due to our 25+ year banking and accounting backgrounds as my partner and I are both former bankers and CPA's.
| Partners Bio | LaSalle Bank Reference | Cole Taylor Bank Reference |
(H) Pentech is the lessor partner with Manifest Funding Services for their Navigator, Navigator Plus & Navigator Direct. This is through our sister company Pentech Funding Services, located in San Diego and headed up by Ron Wagner.
(I) Sunrise International Leasing Corporation Comment: The broker program is "...an informal program as our primary business is still vendor leasing."
(J) Boston Financial & Equity Corporation, most of our leases are venture capital backed startups and turnarounds. We require full financial disclosures, CPA and internal statements, no tax returns. We do not required additional collateral, no PG's or RE needed. Do not send deals with large tax liens, especially if they are payroll taxes.
(L) IFC Credit Corporation also services on a regular basis "A" and "B" credits, but it also considers "story credits." "As you say, we need to become comfortable with the credit and financial situation and learn the "story" to make a positive decision, often requiring further security, shorter term, or additional guarantors. I would describe the B and C type credits we fund as companies having 'checkered earnings'."
(M) Creative Capital Leasing Group: "We are able to fund tough deals, bad credits, BK's, past tax liens, start ups, used equipment, etc., because we look outside the transaction for real estate, and marketable securities to take as additional collateral."
(N) Blackstone Capital Partners, L.P. lends up to 50% of verified auction value for working capital and/or equipment financing requests (we of course include equipment to be acquired in our valuation). Using this formula, allows Blackstone to approve deals on the assets rather than the credit or cash flow that other lenders desire. Also being an asset lender, we are looking for hard assets i.e. yellow iron, machine tool, manufacturing lines, textile etc... We do not care for soft assets such as computers, furniture, restaurant, or "white elephants" (equipment that is too specific to the clients needs and was specially built for them - there would be no resell available and our liquidity if repossessed would be in jeopardy). If you have any questions, please feel free to call, we will do our best to help or seek the answer for you.
(O) Bankers Capital " We will do ANY Type of Equipment, in ANY industry, in ANY state. We especially like 6-figure transactions with full financial packages no matter how good or bad they look. We look to structure the story C&D credits with any kind of additional collateral that makes sense. It could be with 2nd or 3rd mortgages on residential or commercial Real Estate, additional equipment, cash value life insurance, security deposits, vendor agreements. We look for any way to make the deal work instead of looking for any way to decline the deal."
(P) Financial Pacific Leasing supports a nationwide network of Brokers and Lessors. We specialize in "B" and "C" credits for established companies as well as companies under two years in business.
(Q) American Leasefund, Inc. funds small hard to do transactions under $50,000.00. Most of the transactions are "app only". We look for additional collateral or larger first payments to help the weaker credits. We maintain and service our own portfolio. All of our lessee billings are done via ACH.
(R) Dolsen Leasing has served the 11 Western States since 1958 and specializes in B & C Credits for established and new companies. We require a full financial package and offer both leases and financing for new and used equipment in the range of $10,000.00 to $250,000.00. Specialties include titled vehicles for both existing and new owner operators. Story credits are considered as long as credit has been reestablished and trends are positive. Credit decisions are based on old fashioned common sense, not credit scores, allowing us a very quick turnaround-often the same day. We accept broker business and also have in house salesmen.
(S) We at Summit Leasing consider ourselves to be primarily "B" credit lenders, working almost exclusively through brokers.
(T) TechLease - due to previous experiences, TechLease is vertically focused on three primary sectors: Semiconductor, Media and Aerospace. We fund all deals and hold paper an all equipment under $250,000. Deals over $150,000 we typically want to meet the Lessee face-to-face. We prefer business in California, however we will fund nationwide.
(U) We specialized in start-up business. These are the northern states we do business in AK, AZ, CA, CO, ID, OR, WA. Click here to read our Product overview and Press Realease.
(V) Agility Solutions; we fund all equipment used by Wireless Internet Service Providers.
Click here to see Leasing News story.
(W) Forum Financial Services, Inc., prefer venture capital backed start-ups and middle market to large corporate turnaround companies including companies in bankruptcy and post bankruptcy. Our absolute minimum sales for an established business with financial problems are $10.0 million. (this does not include venture capital backed start-ups).
(X) Advantage Funding - While we also consider quality equipment leasing as a funder, in the title vehicle leasing business, we consider all types of situations and credits and speciality vehicles for commercial use. We have a history of understanding all types of title vehicle leasing.
--------------------------------------------------------------

Padco Lease joins the "Funder List"
A -Accepts Broker Business | B -Requires Broker be Licensed | C -Sub-Broker Program
| D -"Private label Program" | E - Also "in house" salesmen
Rank

Name
In Business Since
Contact
Website
Leasing Association

Employees

Geo
Area

Dollar
Amount

Equipment Restrictions

A

B

C

D

E

5

National

$5,000 to $50,000 (prefer 10-30K)

Call

N

N
(T) Padco Lease Corp., is a small ticket funder and its source of capital is private investors. We purchase lease contract on split comission basis as discounted to our investors. We work with aproved brokers/lessors and look to form lasting mutually beneficial relationship.
full list located here:
http://www.leasingnews.org/Funders_Only/Funders.htm
[headlines]
---------------------------------------------------------------

2005 Housing Market and the "Yield Curve"
(Doomsayers are reporting the bubble is about to burst, as both the re-sale and new house market are down compared to the previous month or time period. Here Department of Agriculture expert Al Shuler (follows wood and other supplies, and has no program to promote as other may have) states the housing market is healthy, and talks in plain language about the "yield" curve, which affects the leasing industry directly. editor)
The results for 2005 are in: total starts, at 2.064 million units, were the second highest level behind the 2.35 million units started in 1972 when baby boomers were buying their 1st homes.; it was a record year for single family starts at 1.714 million units, up 6.4% from the previous record in 2004; and multi family starts remained relatively weak at .35 million units. As interest rates continue to rise, most analysts expect starts to pull back modestly (less than 10%) as some potential 1st time buyers are forced to rent in lieu of buying.
One of the more optimistic forecasts, NAHB expects starts (latest forecast darted January 3rd) to pull back about 6% to 7% (to 2004 levels) to 1.935 million and 1.595 million for total and single family starts respectively. There are forecasters who expect more of a pullback. A highly respected one is UCLA's Anderson Forecast (http://uclaforecast.com/) – they are concerned with the degree to which housing has "propped up" the overall economy in recent years. For example, during the past few years, housing construction has contributed more than its' historical share of job growth and refinancing activity has added at least 1% annually to GDP growth. They are concerned, as are others, that any weakness in housing (starts and/or prices) could impact the overall economy more this time around than in the past.
Housing starts fell 8.9% in December to 1.933 million (SAAR). The single family sector fell the most, shrinking 12.3% to 1.577 million SAAR, while multi family retreated a more modest 5%. The only region showing an increase was the South, which was up 5.2% as rebuilding following the hurricanes continues. The other regions saw double digit drops – 23% in the MW, 14% in the NE, and 22% in the West. Permits, an indicator of near term future activity, were down a more modest 4.4%.
Analysis and outlook:
The key to housing is jobs and interest rates. Rates are driven by inflation expectations and risk or uncertainty. Inflation is expected to remain relatively benign thanks in large part to global competition (outsourcing and off shoring to China, India, and other low cost regions). The wild card is the risk associated with geopolitical concerns that adds "risk premiums" to oil prices. If oil prices get too high, that diverts spending from consumption goods to energy and this could slow the economy and impact job growth.
Another issue that came up recently is concern over the talk about an inverted yield curve. Here is the basis theory: the yield curve is the spread between short term and long term interest rates with yields normally higher for longer term notes due to higher risk. The curve flattens as spreads decrease and it inverts when short term rates are higher than long term rates. Banks and other lenders make money by borrowing short and lending long, so an inverted yield curve provides less incentive to lend, and historically, this situation has often lead to slower economic growth. In the past, long term rates fell because the consensus was that inflation expectations would weaken due to weaker demand, a result of the FED ratcheting up short term rates. However, this time is different (you've heard this before) – long term rates have been falling because there is plenty of world wide capacity to produce goods and services and this has kept inflation under control. The bond markets have therefore not been as concerned. In addition, there is plenty of excess savings in China, Japan and other trading nations and they have used this plentiful supply of U.S. dollars to buy U.S. stocks, bonds, and Treasuries thus helping to keep the dollars' decline manageable – this has contributed to low interest rates.
Summary: As long as the "wild cards" don't come into play, housing should remain healthy in 2006 – moderately lower than the record levels in 2005, but no collapse. Things to watch: a more serious inversion of the yield curve; oil prices; and the dollar. I don't expect any serious problems, but prudent planners need to consider various scenarios and be prepared for surprises.
Al Shuler
US Department of Agriculture
sent to us by:
Carl Villella, CLP
President
Acceptance Leasing & Financing, Inc.
Airport Corporate Centre
894 Beaver Grade Rd.
Moon Township, Pa. 15108
412-262-3225 Phone
412-262-1154 Fax
(Note: yesterday we printed those sales of $1 million houses and more were up for 2005, as it seems the divide is widening between those that "have" and those that "do not have:"
La Jolla tops California in million-dollar home sales
http://www.signonsandiego.com/news/business/20060124-1542-priceyhomes.html
More pricey homes selling
1 in 8 transactions carries price of $1 million or more
http://sfgate.com/cgi-bin/article.cgi?f=/c/a/2006/01/25/HOMES.TMP
Accounting and Financial Reporting Risk: 2006 Global Outlook - Serenity Now?
Fitch believes 2006 will be a calmer year for financial restatements and accounting risks as companies, standard setters, and their auditors aim to improve implementation of new requirements. That said, in terms of flexible interpretation of accounting standards and potential accounting risk, a number of specific issues remain.
Those issues include accounting rules for pensions and other post-employment benefits (OPEBs), stock options, interpretation of cash flow statements, merger and acquisition accounting; derivative and hedge accounting and securitization accounting; and impairment charges and lease accounting-related issues.
A replay of the webcast can be accessed by clicking here:
http://www.visualwebcaster.com/event.asp?id=32009
This call coincides with the release of Fitch's report 'Accounting and Financial Reporting Risk: 2006 Global Outlook - Serenity Now?' Click here for the report.
http://www.fitchratings.com/dtp/pdf1-06/iacc0124.pdf
--------------------------------------------------------------

News Briefs---
Group: Housing Slowdown May Hurt Economy
http://www.washingtonpost.com/wp-dyn/content/article/2006/01/25/
AR2006012500672.html
(please see Leasing News article "healthy market despite yield curve")
Massachusetts Home Prices Drop-4 th month in a row
http://www.boston.com/business/blog/ticker/index.html#home
Tech leaders press Bush on U.S. competitiveness
http://www.mercurynews.com/mld/mercurynews/business/columnists/
mike_langberg/13711483.htm
Poultry industry tackles bird flu fears
http://www.ajc.com/business/content/business/stories/0125bizpoultry.html
---------------------------------------------------------------


You May Have Missed
Would You Take the Bird in the Hand, or a 75% Chance at the Two in the Bush?
http://www.nytimes.com/2006/01/26/business/26scene.html?_r=1&pagewanted=all
---------------------------------------------------------------

Sports Briefs----
Super Bowl memories proud, painful
http://seattletimes.nwsource.com/html/sports/2002760120_hawk25.html
Bettis juggles ticket requests, TV commercials and interviews
http://www.post-gazette.com/pg/06026/644484.stm
----------------------------------------------------------------


"Gimme that Wine"
Washington State now 2nd largest wine producer in U.S.
http://www.bradenton.com/mld/bradenton/business/13703469.htm
Kansas Vineyards oppose wine legislation
http://www.kansascity.com/mld/kansascity/news/local/13703969.htm
The new federal law allows states to allow shipping of wine, but several have limited the quantity per year. Here is the latest list of "restrictions:"
Alaska (consumer must confirm they live in a "wet area")
California (limited to less than twenty-two (22) cases per transaction)
District of Columbia (limit 1 bottle per month)
Hawaii (limit 3 cases per year)
Idaho (limit 2 cases per month)
Illinois (limit 2 cases per year)
Iowa (limit 2 cases per month)
Missouri (limit 2 cases per year)
Nebraska (limit 1 case per month)
Nevada (limit 12 cases per year)
New Hampshire (limit 60 bottles per year)
New Mexico (limit 2 cases per month)
North Carolina(limit 2 cases per month)
North Dakota (limit 1 case per month)
Ohio (no current restrictions)
Oregon (limit 2 cases per month)
South Carolina (limit 2 cases per month)
Texas (limit 15 bottles per month)
Virginia (limit 2 cases per month)
Washington (limit 2 cases per year)
West Virginia (limit 2 cases per month)
Wisconsin (limit 1 case per year)
Wyoming (limit 2 cases per year)
St. Francis Cabernet Sauvignon Sonoma County 2002
90 points $18 retail
Most of the "Wine Spectator" winners over 90 points are 200 to 450 bottles produced and start at $50 a bottle and more. You rarely can find them as the best hotels and top brokers grab them. Here is one that should be available locally, and probably even at a lower price. It is a 90 point wine from the great vintage year of 2002 ( any 2002 from Napa County or Sonoma, buy, as was one of the best year wines produced in perhaps two decades.)
James Laube, the reviewer, notes the St. Francis Cab is "very impressive. Drink now through 2009. To me, this means it is low in tannins, and maybe why it is drinkable now and tasting so good, so drink in the next two years and 2009 the latest. editor.)
If you want to know if you got a value for your wine, or what the wine price is today, go to www.winezap.com Type in the vintage (year) and name of the producer with wine type or geographic area, such as 1995 Chateau Lynch Bages Pauillac. Even 1995 Lynch Bages will work, or 1999 Viader
----------------------------------------------------------------


Restaurant Review
Up-date: Guaymas -Tiburon, CA
I was here last January 21, 2006. New printed menu, with several new dishes, an improvement; service was superb, real Mexican waiters, but the Mexicana Margarita was double the size and not as good. I asked if a new Tequila was being used, and the waiter told me, no, he was a new bartender. The old one would squeeze lemon into the glass, where the new one is not doing that---yet.
http://two.leasingnews.org/Recommendations/Rstrnts_rvw/Rstrnts/
California/Tiburon_Guaymas.htm
Up-date: Fleur de Lys, San Francisco
I should add the restaurant has valet parking.
I was last here January 20, 2006 where in addition to the main course, they now offered a price fix menu of three to five items, plus wine pairing. In explaining the menu, the more items you order, the smaller the portions so you can enjoy the meal better. The fois gras has three different kinds on my plate, for instance. The chef also served two items not on the menu at his compliments. Realizing they had two sommeliers, I choose the wine pairing and was not disappointed at all. Great marriages and choices, including a Hartford Pinot Noir served with the Sea Scallops. The restaurant was packed with a lot of very happy customers, all ages, including a number of couples, plus tables of six and eight. Zagats give them a 27 for food and service. I would rate them at least equal, and perhaps better than Tru in Chicago or Le Bernadin or Jean George in New York.
http://two.leasingnews.org/Recommendations/Rstrnts_rvw/Rstrnts/California/
San-Franciso_Fleur.htm
(for other reviews: please go here:
http://two.leasingnews.org/Recommendations/rstrnt.htm 0
----------------------------------------------------------------

Calendar Events This Day
Republic Day (India)
Australia Day
Citrus Festival (Florida)
----------------------------------------------------------------

Today's Top Event in History
1861-Louisiana becomes the sixth state to succeed from the union. One of the growing reasons for the secession was the admittance of Kansas to the Union, which officially occurred January 29,1861,which entered as a "free state." On February 4 th , the Confederate States of American was formed at Montgomery Alabama with Jefferson Davis of Mississippi as president and Alexander H. Stephens of Georgia vice president. Both were chosen on February 9th . The Confederate constitution specifically stated the reason for succession was to continue slavery, and on February 9 th the Confederate Provisional Congress asserted that all laws under the U.S. Constitution that were not inconsistent with the constitution of the Confederate states would be recognized. The main issue was the Confederate government wanted to continue the ownership of human beings ( Blacks were not the only race that were slaves or owned by others---in fact, during this period, there were many free Blacks who owned large plantations of both Creole and Black slaves. In Mississippi itself, there were many wealthy Black plantation owners.
----------------------------------------------------------------

This Day in American History
1654-Jews flee to the New World: approximately 150 Jewish families of Portuguese background fled the city of Recife, in Pernambuco, Brazil. By September a number of these refugees had established the first community of Jews in the future United States.
http://memory.loc.gov/ammem/today/jan26.html
1695-Considered the first Workers' compensation agreement was made by Captain William Kidd of New York City, commander of the "Adventure Galley" of 787 tons burden. He promised to distribute to the crew one-fourth of all booty captured on privateering expeditions. According to the agreement, " If any man should Loose a Leg or Arm in the said service, he should have six hundred pieces of Eight, or six able slaves; if any man should loose a joynt on the said service, he should have a hundred pieces of eight."
1776-The first US Army chaplain who was Catholic was the Reverend Louis Eustace Lotbiniere, appointed by General Benedict Arnold to act as chaplain to the regiment of Colonel James Livingston in the Continental Army.
1784-In a letter to his daughter, Benjamin Franklin expressed his unhappiness over the choice of the eagle as the symbol of America. He preferred the turkey.
1788-A shipload of convicts arrived briefly at Botany Bay, Australia, (which proved to be unsuitable) and then at Port Jackson (later the site of the city of Sydney). Establishment of an Australian prison colony was to relieve crowding of British prisons. A fleet of 11 ships lands in Port Jackson after sailing with the continent's first 1,030 English settlers, including 736 convicts. All told, England ships more than 160,000 men, women, & children in bondage to Australia in the largest forced exile of citizens by a European government in pre-modern history. Exiles landing today become known as the First Fleet. They are so unfit for survival in the new land that they live near starvation amid what is natural abundance to Aborigines. Most of the First Fleet convicts have never traveled more than 10 miles from their birth places. They saw the sea for the first time when they were clapped in irons & thrust onto the ships. All the convicts were transported for crimes against property. They include 70-year-old Elizabeth Beckford, who was exiled for stealing 12 pounds of Gloucester cheese. West-Indian Thomas Chaddick was sent to Australia after hunger drove him to steal cucumbers from a kitchen garden.
Australia Day, formerly known as Foundation Day or Anniversary Day, has been observed since about 1817 and has been a public holiday since 1838. Observed Jan 26 if a Monday, otherwise on the first Monday thereafter .
1831- Mary Mapes Dodge birthday: American writer edited St. Nicholas Magazine, one of the first periodicals for children. She is best known for her classic novel Hans Brinker or The Silver Skates (1865).
http://wwwa.search.eb.com/women/articles/Dodge_Mary_Elizabeth_Mapes.html
1837 -Michigan became the 26th state. Named Michigan after the American Indian word, Michigama, meaning great or large lake, Michigan borders four of the Great Lakes, and is divided into two peninsulas by the Straits of Mackinac that connect Lakes Michigan and Huron. The two peninsulas are recognized in the state motto: Si quaeris peninsulam amoenam circumspice . Michigan is nicknamed the Wolverine State and/or the Great Lake State . The state bird is the robin; the state flower: apple blossom; state tree: white pine; state fish: trout; state gem: Isle Royal Greenstone aka Chlorastrolite. This gemstone is the Petoskey stone. The state flag, which is blue charged with the arms of the state, waves over the state capital of Lansing.
( lower portion of: http://memory.loc.gov/ammem/today/jan26.html )
1838-The first alcohol prohibition law enacted by a state was passed by Tennessee. The bill, an "act to repeal all laws licensing tippling houses," provided that "all person convicted of the offense of retailing spirituous liquors shall be fined at the discretion of the court" and that the fines and forfeitures be used for the support of common good." It appears the law did not apply to wine or beer.
1856 -- Leschi, chief of the Nisqually & Yakama Indians, leads 1,000 warriors in an attack on the town of Seattle. The attack is repulsed by naval forces in the harbor.
http://www.historylink.org/output.CFM?file_ID=1960
1861-Louisiana becomes the sixth state to succeed from the union. One of the growing reasons for the secession was the admittance of Kansas to the Union, which officially occurred January 29,1861,which entered as a "free state." On February 4 th , the Confederate States of American Leasing was formed at Montgomery Alabama with Jefferson Davis of Mississippi as president and Alexander H. Stephens of Georgia vice president. Both were chosen on February 9 th . The Confederate constitution specifically stated the reason for succession was to continue slavery, and on February 9 th the Confederate Provisional Congress asserted that all laws under the U.S. Constitution that were not inconsistent with the constitution of the Confederate states would be recognized. The main issue was the Confederate government wanted to continue the ownership of human beings ( Blacks were not the only race that were slaves or owned by others---in fact, during this period, there were many free Blacks who owned large plantations of both Creole and Black slaves. In Mississippi itself, there were many wealthy Black plantation owners.
1863-54th Regiment (Black) infantry formed.
http://extlab1.entnem.ufl.edu/olustee/54th_MS_inf.html
http://www.afroammuseum.org/site1.htm
http://www.state.ma.us/statehouse/articles/54th_men.htm
http://www.54thmass.org/54hist.html
1863 --General Joseph Hooker replaces Burnside as head of Army of Potomac.
http://www.civilwarhome.com/hookbio.htm
1875-George F. Green, of Kalamazoo, MI, received a patent for "electro-magnetic dental tools" used for sawing, filing, dressing and polishing teeth. The patent was assigned to Samuel S. White of Philadelphia, PA. In practice, the engines were too heavy and the batteries too expensive for general use.
1880-Douglas MacArthur, US general and supreme commander of Allied forces in Southwest Pacific during World War II. Born at Little Rock, AR, he served as commander of the Rainbow Division's 84th Infantry Brigade in World War I, leading it in the St. Mihiel, Meuse-Argonne and Sedan offensives. Remembered for his "I shall return" prediction when forced out of the Philippines by the Japanese during WW II, a promise he fulfilled. He later became involved in politics, and had set up a committee to run for president. Relieved of Far Eastern command by President Harry Truman on Apr 11, 1951, during the Korean War, after an incident regarding the landing of air craft and respect for the commander-in-chief. . MacArthur died at Washington, DC, Apr 5, 1964.
1893-Bessie Coleman born at Atlanta, Texas: America's first celebrated Black female pilot Bessie Coleman. Because of her race and gender, she was denied admission to aviation school programs in the US. In Paris, she received an international pilot's license in 1921. Upon return, "Queen Bess" took part in numerous acrobatic air exhibitions where her daring stunt-flying won her many admirers. She perished in a plane crash during a practice session, at Jacksonville, Florida, April 30, 1926. Foul play was suspected due to both her race and gender.
1907-Congress passed a prohibition on corporations from contributing to candidates' campaign funds in presidential and congressional races. An act passed on March 4, 1909, further prohibiting national banks and corporations from making financial contributions to campaign funds in connection with any election to any political office.
1893-Birthday of violinist/Cajun music player Dennis McGee, Bayour Marron,LA He died in 1989.
http://www.cajunculture.com/People/mcgeedennis.htm
http://www.cajunfrenchmusic.org/biographies/mcgee-d.htm
http://www.yazoorecords.com/2012.htm
1908-Jazz violinist Stephane Grappelli born Paris, France; died Nov, 1997.
http://www.artistdirect.com/music/artist/bio/0,,437799,00.html?artist=Stephane+Grappelli
http://www.cyberbites.com/marleys_ghost/grappelliobit.html
1913-Jimmy Van Heusen was born Edward Chester Babcock at Syracuse, NY. He was a composer of many popular songs with his lyricist partners Johnny Burke and Sammy Cahn. One of his 76 songs that Frank Sinatra recorded was "My Kind of Town." Van Heusen won four Academy Awards for songs in movies such as Going My Way (1944). He was inducted into the Songwriters Hall of Fame when it was founded in 1971. Van Heusen died Feb 7, 1990, at Rancho Mirage, CA.
http://www.jimmyvanheusen.com/
1913 - Jim Thorpe wrote the chairman of the Amateur Athletic Union revealing he had played professional baseball in 1909 and 1910. He voluntarily returned the two gold medals for the decathlon and pentathlon he won in the 1912 Olympic games in Stockholm, Sweden. Sixty years later, twenty years after his death, the AAU restored Thorpe's amateur standing and the Olympic medals.
1915-Rocky Mountain National Park was established. Under President Woodrow Wilson, the area covering more than 1,000 square miles in Colorado became a national park.
1918-Birthday of science fiction writer Philip Jose Farmer, born Peoria, IL.
http://www.pjfarmer.com/
1924-Birthday of Calvin Ross(Cal)Abrams, baseball player born at Philadelphia, PA. Abrams played eight years in the major leagues and hit .269. He is most famous for this incident that I remember this day from when I was eight years old, for being thrown out at the plate by Richie Ashburn of the Philadelphia Phillies in the ninth inning of the final game of the 1950 season, thereby depriving his team, the Brooklyn Dodgers, of a shot at the pennant. Died at Ft. Lauderdale, FL, January 26,1997.
1925-Birthday of Paul Newman of "Newman's Own," actor (Oscar for The Color of Money; Cat on a Hot Tin Roof, Butch Cassidy and the Sundance Kid), director (Rachel, Rachel, The Glass Menagerie), born Cleveland, OH.
http://www.newmansown.com/
1928-Birthday of vocalist Eartha Kitt, North, South Carolina.
http://search.eb.com/blackhistory/micro/722/33.html
http://www.earthakitt.com/
http://www.artsmart.co.za/music/archive/872.html
1929-Jules Feiffer, cartoonist, writer, born New York, NY.
1934 - the famous Apollo theatre in New York City's Harlem district opened as a showcase for black artists. The theatre had begun as an all-white music hall and burlesque house, and in the 1920's and early '30s was famous as Hurtig and Seamon's Burlesque. The Apollo's opening-night show featured Harlem showman Ralph Cooper, Aida Ward, Benny Carter and his orchestra and 16 dancers billed as "Gorgeous Hot-Steppers." For more than 50 years, the Apollo has been a launching pad for some of the century's greatest talent, including Duke Ellington, Ella Fitzgerald, James Brown, Aretha Franklin and Dionne Warwick. The Apollo Theatre was declared a cultural landmark in 1983, and two years later reopened as the Apollo Theatre Television Centre. There are still live shows, but the primary purpose of the centre is to produce these shows for TV.
1934-Jimmy Lunceford Band records, "WhiteHeat,"
1934-- '50's rock 'n' roller Huey (Piano) Smith was born in New Orleans. His playing incorporated the earlier boogie style of such pianists as Albert Ammons and Pete Johnson with the New Orleans rhythm-and-blues of Fats Domino. He and his band, the Clowns, had two million-sellers in 1957 - "Rockin' Pneumonia and the Boogie Woogie Flu" and "Don't You Just Know It."
1939 - Producer David O. Selznick began filming Gone With the Wind. Numerous problems with the script, several directors, and a soaring budget plagued the project. After he turned down the role of Rhett Butler, Gary Cooper remarked, "Gone With the Wind is going to be the biggest flop in the history of Hollywood. I'm just glad it'll be Clark Gable who's falling flat on his face and not Gary Cooper".
1942-The first American expeditionary force to land in Europe in World War II arrived in Ireland and was greeted by Sir Archibald Sinclair, the British air minister. The first officer to land was Major General Russell Peter Hartle. The first enlisted man to land was Private Milburn Henke of Hutchinson, MN.
1944-Esquire All-Stars ( Armstrong, Eldridge, Teagarden, Hawkins) cut Basin St. Blues, Mop Mop for V-Disc._
1945 - For $3 million, a syndicate headed by Dan Topping and Larry McPhail bought the New York Yankees baseball team.
1946-Birthday of jazz author/researcher Lee Hildebrand, Williamsport, PA
http://www.amazon.com/exec/obidos/ASIN/1567996930/inktomi-bkasin-20/
ref%3Dnosim/104-4344982-0045565
http://www.villagevoice.com/specials/pazznjop/critic.php3?criticid=215
1947 - On ABC radio, "The Greatest Story Ever Told" was first heard, making it the first radio series to portray Jesus Christ's voice.
1948- President Truman decides to end segregation in the armed forces and the civil service through administrative action (executive order) rather than through legislation.
He signs on July 26,1948: Executive Order 9981, to end segregation in US Armed Forces signed by President Harry Truman.
http://www.trumanlibrary.org/9981.htm
http://www.trumanlibrary.org/deseg1.htm
1949-The first tape-recording machine for mass production of tapes was announced by the Minnesota Mining and Manufacturing Company(3M), St. Paul, MN. The machine tape 48 hours of recorded music in one hour.
1951-The first Rabbi in the Reform movement who was a woman was Paula Ackerman of Meridian, MS, who was appointed to serve in the place of her late husband as rabbi of Temple Beth Israel.
1951 - Elizabeth Taylor divorced her first husband, Nicky Hilton, on the grounds of mental cruelty. It was less than a year after their highly publicized wedding.
1953 - Film actress, dancer, and sex symbol Rita Hayworth divorced Prince Aly Khan in Reno, Nevada on this date. Hayworth once said, "Every man I knew had fallen in love with Gilda and wakened with me," referring to her most successful film role in Gilda and her less-than-successful track record in marriage.
1954---Top Hits
Stranger in Paradise - Tony Bennett
Oh! My Pa-Pa - Eddie Fisher
At the Darktown Strutters' Ball - Lou Monte
Bimbo - Jim Reeves
1955-- Bill Haley's "Dim, Dim the Lights (I Want Some Atmosphere)" enters the R&B charts
1956 -- Martin Luther King, Jr. arrested for the first time for driving 30 mph in a 25mph zone; his home will be bombed on January 30th .
http://seattletimes.nwsource.com/mlk/man/MLKtimeline.html
http://www.holidays.net/mlk/rosa.htm
1956 - Buddy Holly had his first of three recording sessions in 1956 for Decca Records in Nashville, Tennessee with Owne Bradley as producer. Nothing much came out of those sessions. He formed the group, The Three Tunes (changed later to The Crickets), and went on to find fame and fortune when he hooked up with producer Norman Petty in New Mexico. Holly died in a plane crash near Mason City, IA, February 3, 1959 ("the day the music died"). He was 22. Holly was inducted into the Rock and Roll Hall of Fame in 1986.
1958-Ellen DeGeneres, comedienne, actress ("Ellen"), born New Orleans, LA.
1959 - "Alcoa Presents" was first seen on ABC-TV. Later, the show was renamed "One Step Beyond". It was based on "true events that are strange, frightening and unexplainable in terms of normal human experience."
1960 - Burnsville, West Virginia beat Widen, West Virginia in basketball, 173-43. Danny Heater starred by getting in 135 points.
1960 - Pete Rozelle was elected commissioner of the National Football League, a position he held for over 25 years.
1961 - President John F. Kennedy chose Dr. Janet G. Travell (Mrs. John Powell) to be the first woman to hold the position of 'personal physician to the President'.
1961-Wayne Gretzy, former hockey player, Hockey Hall of Famer, born Brantford, Ontario, Canada.
1962---Top Hits
The Twist - Chubby Checker
Peppermint Twist - Joey Dee & The Starliters
Can't Help Falling in Love - Elvis Presley
Walk on By - Leroy Van Dyke
1963-- The Rooftop Singers' "Walk Right In" hits #1
1964-- The Four Seasons' "Walk Like a Man" enters the pop charts
1970 - NFL Commissioner, Pete Rozelle, the three major television networks, NBC, CBS and ABC, agreed to pay a total of $124,000,000 over four years to broadcast National Football League games. CBS carried the NFC games and NBC the AFC. ABC had the idea to broadcast, "Monday Night Football".
1970---Top Hits
Raindrop Keep Fallin' on My Head - B.J. Thomas
Venus - The Shocking Blue
I Want You Back - The Jackson 5
Baby, Baby (I Know You're a Lady) - David Houston
1974-- Ringo Starr's "You're Sixteen" hits #1
1978---Top Hits
Baby Come Back - Player
Here You Come Again - Dolly Parton
You're in My Heart (The Final Acclaim) - Rod Stewart
What a Difference You've Made in My Life - Ronnie Milsap
1978 - A paralyzing blizzard struck the Midwest. One to three feet of snow fell in Michigan, and 20 to 40 inches was reported across Indiana. Winds reached 70 mph in Michigan, and gusted above 100 mph in Ohio. The high winds produced snow drifts twenty feet high in Michigan and Indiana stranding thousands on the interstate highways. Temperatures in Ohio dropped from the 40s to near zero during the storm.
1979 - The guitar synthesizer was first demonstrated.
1979-"The Dukes of Hazzard" premiered on TV. This comedy/action show ran for seven seasons and featured car chases. Brothers Bo Kuke(John Schneider) and Luke Duke ( Tom Wopat) were the good guys, fighting crooked law enforcement in their rural southern community. Other characters included Daisy Duke (Catherine Bach), Uncle Jesse Duke(Denver Pyle), Sheriff Roscoe P. Coltrane (James Best), Deputy Enos Strate(Sonny Shroyer) and Boss Hogg ( Sorrell Books)
1984- "Mike Hammer" re-appeared on TV. Mike Hammer was a gritty, urban detective created by writer Mickey Spillane, very popular in both hard back and pocket book "hard boiled dick" writer, considered still a classic, definitely ahead of his time. Originally a TV series in the 50s with Darren McGavin, CBS revived the series with Stacy Keach as the hard-boiled detective. Production was stopped while Keach was briefly imprisoned for a drug charge in 1984 but the series returned in 1986. Darrin McGavin, who most likely is best remembered as "Kochak", was the originally Mike Hammer on television and one of my favorite shows. As a teenager, I never missed it and consequently read all Spillane's books, along with Dashiell Hammett, Raymond Chandler, Kenneth Millar aka Ross McDonald. Spillane is one of America's greatest authors and his works should be studied in colleges and universities as there are many levels and messages in his observations of good versus evil.
1985 - With a 66-65 win, St. Johns University ended Georgetown's 29-game winning streak. Chris Mullin, now an NBA star, scored 20 points for St. Johns. Patrick Ewing, also an NBA star, lead Georgetown with 9 points, in this the Big East Conference basketball game.
1986-Chicago Wins Super Bowl XX: In their first Super Bowl outing, the Chicago Bears romped over the New England Patriots to win Super Bowl XX, 46-10. Chicago spotted the Patriots a 3-0 lead but then scored the next 44 points while holding New England to seven yards rushing.
1986---Top Hits
That's What Friends are For - Dionne & Friends
Burning Heart - Survivor
Talk to Me - Stevie Nicks
Never Be You - Rosanne Cash
1987 - Coca-Cola was officially named the #1 soft drink in the United States. Pepsi- Cola was at #2.
1988 - The incoming hit musical from London, The Phantom of The Opera, set a Broadway record in advance sales of over $12 million before its grand opening on Broadway on this date. Phantom took in a record-setting amount of $920,272 in seventeen hours when tickets went on sale the previous November.
1988 - A snowstorm in the northeastern U.S. produced 19 inches at Austerlitz NY and Stillwater NY. A storm in the Great Lakes Region left 16.5 inches at Marquette MI, for a total of 43 inches in six days.
1992 - Super Bowl XXVI (at Minneapolis): Washington Redskins 37, Buffalo Bills 24. Washington led 37-10 before Buffalo scored a pair of TDs in the final six minutes. Bills' QB Jim Kelly threw the football a record 58 times (with 4 interceptions) in the losing effort. MVP: Redskins' QB Mark Rypien. Tickets: $150.00
http://images.nfl.com/history/images/0126.jpg
1994—Top Hits
All For Love- Bryan Adams/Rod Stewart/Sting
Hero- Mariah Carey
Breathe Again- Toni Braxton
The Power Of Love- Celine Dion
1997 - Super Bowl XXXI (at New Orleans): ZZ Top, James Brown, and the "Blues Brothers" perform at the Super Bowl XXXI halftime show. Green Bay 35, New England 21. A classic team effort: QB Brett Favre passed for two TDs and Desmond Howard (MVP) returned a kickoff 99 yards for a score as the Packers won their 12th NFL championship and the first since Super Bowl II in 1968. Tickets: $275.00.
1998 - Compaq Computer Corp. and Digital Equipment Corp. announced plans to merge. In the largest computer biz acquisition to that time, the deal was worth $9.6 billion. March 20, 2002 the stock holders approved the company's merger with Hewlett-Packard.
http://h18000.www1.hp.com/newsroom/pr/2002/pr2002032001.html
Super Bowl Champions This Date
1986 Chicago Bears
1992-Washington Redskins
1997-Green Bay Packers
-------------------------------------------------------------

Bob Whitsitt 2000 Speech/Poem
Then President & General Manager, Portland Trailblazers
President, Seattle Seahawks
2005--
Whitsitt fired as Seahawks president
NFL.com wire reports
SEATTLE (Jan. 14, 2005) -- Bob Whitsitt was fired by the Seahawks as president of football operations on the same day Green Bay hired Seattle vice president Ted Thompson as general manager.
"I decided to take a change of direction and bring in somebody with a deep background in football to run the football side of the organization," Seahawks owner Paul Allen said. "I didn't take it lightly at all, but felt it's what is needed for the franchise."
Whitsitt served as the Seahawks' president for eight years and helped negotiate the purchase and development of Qwest Field and the hiring of Mike Holmgren as head coach.
Whitsitt is the former president and general manager of the Portland Trail Blazers, which Allen also owns.
Whitsitt currently is recovering from colon surgery to remove a growth.
Seattle went 9-7 and won the NFC West this season, then lost to St. Louis in the first round of the playoffs.
(abbreviated speech)
May 14, 2000
Thank you, Chancellor George, for inviting me to speak today!
This is the first time I've been invited back into the state since I hired Mike Holmgren away from the Packers.
We led the NBA. We had the best record in the league (63-19). We won the Pacific Division Championship for the first time ever. The year before we had won 55 games, but we lost in the conference finals in game seven to Charles Barkley and the Phoenix Suns. And, we were the favorite to win the NBA championship. My two young superstars that I drafted back then were the keys to our team, but they were still pretty young guys named Gary Payton and Shawn Kemp. Well, Gary had a distant cousin, a fellow named Walter Peyton. As you know "Sweetness" played for the Chicago Bears and has recently past away, (he played on a Super Bowl championship team). So we called Walter up and had him come out and spend some time with our team before the playoffs started in '94. It was kind of ironic for me because Walter got our team together and he spent the whole time together talking about "this group of people."
"You need to trust each other as players. You are playing for yourselves. A lot of people will follow you when you are having success, but you need to be together. There will be a lot of adversity. It's difficult to win a championship. There's a lot of pressure. There's a lot of media scrutiny. There's a lot of fragile psyches. Your confidence comes and goes." Walter did this beautiful speech. It took away a lot of those memories because that's really what it's all about. It's about working together and trying to accomplish something together. The interesting thing is that we won the first two games in the first round quite easily. We went on to lose the next three games and we lost in the first round of the playoffs.
The next day the owner called me into the office. He wanted me to fire the coach. I told him that I didn't agree with that – it wouldn't be a good idea. We talked again the next day. He wanted the same thing done. I got him to agree to talk again in about a week when the emotions calmed down.
Monday, I went into my office and it was cleaned out. I had the best year of my life – the best record ever; we had made the most money ever; we sold out the building every day. I was the Executive of the Year and I didn't have a job!
So, that was kind of humbling for me to learn that even when you think you're on top, or it's going good, don't get too high when things are going good for you. And try not to get too low when you think the world's going to end tomorrow because it's not going to end. You are going to be just fine. I did land on my feet. Obviously I have a job now where I work for a wonderful guy named Paul Allen where we are involved in a lot of wonderful things. I keep doing this job because I have the passion for it. The day I don't have that excitement or the energy, "I'll hang it up."
I'd like to just close here and read half a poem to you. The poem is called, "Kindly Unhitch that Star, Buddy." It's by Ogden Nash. I'm going to pick it up, about half way through.
Indeed, everybody wants to be a wow,
But not everybody knows exactly how.
Some people think they will eventually wear diamonds instead of rhinestones.
Only by everlastingly keeping their noses to their grindstones
And other people think they will be able to put in more time at Palm Beach and the Ritz.
By not paying too much attention to attendance at the office,
But rather in being brilliant by starts and fits.
Some people after a full day's work sit up all night getting a college education by correspondence,
While others seem to think they'll get just as far by devoting their evenings to the study of the difference in temperament between brunettance and blondance.
Some stake their all on luck,
And others put their faith in their ability to pass the buck.
In short, the world is filled with people trying to achieve success,
And half of them think they'll get it by saying no and half of them by
saying yes.
And if all the ones who say no said yes, and vice versa,
Such is the fate of humanity that 99% of them still wouldn't be any
better off than they were before,
Which perhaps is just as well because if everybody was a
success nobody could be contemptuous of anybody else and
everybody would start in all over again trying to be a bigger success
than everybody else so they would have Somebody to be
contemptuous of and so on forevermore,
Because when people start hitching their wagons to a star,
That's the way they are.
I want to congratulate all the graduates, and please kiss somebody tonight.
Thank you.