***Extra Edition---- CIT loss, BofA to buy Countrywide***
CIT will lose between $125 MM & $135MM
An increase in reserves for credit losses of approximately $300 million, predominantly related to the Company's held-for-investment home lending portfolio. This additional provision for credit losses is expected to reduce net income by approximately $190 million.
A loss of approximately $40 million pre-tax, $25 million after-tax, on home lending receivables held-for-sale at September 30, 2007 reflecting the previously disclosed disposition of certain receivables during the quarter and a lower-of-cost-or-market adjustment on the remainder. Home lending receivables held-for-sale at December 31, 2007 are expected to be approximately $350 million.
A pre-tax gain in our Vendor Finance business of $270 million ($160 million after-tax) on the previously disclosed sales of CIT's interest in its Dell Financial Services joint venture and of its U.S. Systems Leasing business. Both of these transactions closed as anticipated in December.
The write-off of all goodwill and intangibles related to the Company's student lending business acquired in 2005, which is expected to reduce net income by approximately $300 million, but have no impact on either tangible book value or capital ratios. This non-cash charge is necessitated by recent decreases in market valuations for student lending businesses, and lower profit expectations for this business as a result of higher funding costs (both secured and unsecured).
The combination of these items would be a net reduction to fourth quarter earnings of approximately $355 million after-tax, or $1.87 per share, resulting in an anticipated net loss for the quarter of $125 million to $135 million, or $0.65-$0.70 per share. Additionally, the Company strengthened its capital and liquidity positions and will report:
An improvement in the Tangible Equity to Managed Assets Ratio, which is expected to be approximately 8.8%, up from 7.7% at September 30, 2007 and above its 8.5% target.
Cash and committed liquidity in excess of $15.5 billion, representing over 120% of the total of commercial paper outstanding and 2008 unsecured debt maturities.
The Company will release its consolidated fourth quarter and full year 2007 results at approximately 7:00 A.M. on January 17, 2008 and will host a conference call to discuss the results at 9:00 A.M. on that date. Additional information about the Company and the upcoming call can be found in the Investor Relations section of the CIT website at www.cit.com .
Full AP story
http://biz.yahoo.com/ap/080111/cit_group_outlook.html?.v=1
Friday, January 11, 2008
Headlines---
Classified ads— Sales Manager
LEAF says "No" to Marlin rumor?
A first for Ron Mitchell: Banclease Acceptance
Textron Financial Announces Vendor Finance Div.
Classified Ads---Help Wanted
Cartoon---Job Interview
Deborah Monosson new CFA President
Steven Nelson joins Equilease as VP
LeaseLogic for Calif. Community Banks
San Francisco Valley Leasing--
Short Story by Christopher Menkin
News Briefs---
You May have Missed---
California Nuts Brief---
Sports Briefs---
"Gimme that Wine"
Restaurant Review: Taillevent, Paris, France
Calendar Events
Snapple Real Facts
Today's Top Event in History
This Day in American History
Football Poem
SuDoku
Daily Puzzle
GasBuddy
News on Line---Internet Newspapers
Woodlands, Texas
######## surrounding the article denotes it is a "press release"
------------------------------------------------------------------

Classified ads— Sales Manager
Atlanta, GA
Strong sales and leadership skills; demonstrated with sales training and sales performance. Lead team in both regional and national operations and developed marketing programs.
Email: mll1946@comcast.net
[Resume]
http://www.leasingnews.org/Classified/Resumes/Michael_Leonard.pdf
Dallas-Fort Worth Texas
Highly experienced, vendor driven professional sales/manager. Solid, "up and running" book of business. Can produce from day one. Looking for aggressive company to join with.
Email: bankingdallas@yahoo.com
To place a free "job wanted" ad here, please go to:
http://www.leasingnews.org/Classified/Jwanted/Jwanted-post.htm
For a full listing of all "job wanted" ads, please go to:
http://www.leasingnews.org/Classified/Jwanted/Jwanted.htm
--------------------------------------------------------------

LEAF says "No" to Marlin rumor?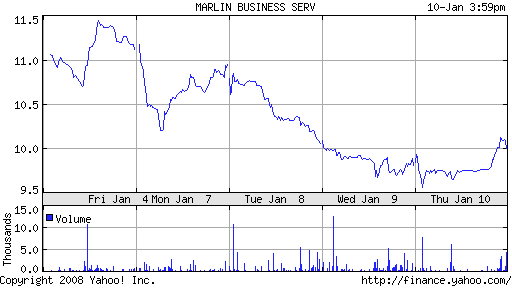 (Chart: Yahoo: last trade 10.00; volume 46,761)
Regarding the rumor that LEAF is purchasing or considering purchasing Marlin Business Services, the company's Chief Marketing Officer & EVP Robert J Hunter told Leasing News: "I have no response to the rumor but want to clarify that in No way is that to be deemed code for anything."
Perhaps the reason for the stock going into the single digits for two days, the lowest it has every been, stems from the January 9th notification from Marlin Business Services to the Security
Exchange Commission that one of the larger stockholders, William Blair Co, sold more shares of the stock they had invested. Leasing News contacted Marlin for a comment or statement, but to date has not received a response.
When a party owns over 5% of a publicly traded security, they have to file form 13G with the SEC showing their acquisition of beneficial ownership. If the number of shares owned beneficially changes, they have to file an amendment to the Form 13G on Form 13G/A. William Blair & Company, L.L.C. filed a Form 13G * as of December 31, 2006 showing ownership of 1,016,988 Marlin shares, representing an 8.46% ownership interest. Blair's filing * of a Form 13G/A as of December 28, 2007 shows beneficial ownership of 723,396 Marlin shares, representing a 6.01% ownership interest. Thus Blair has sold approximately 293,000 shares.
It also appears a widely spread memo from Chairman Dan Dyer to employees has been making the internet rounds and may have influenced stockholders who have seen it.
Reportedly the memo didn't go over well with "the management team," as they passed it around, citing many things, such as the lack of responsibility expressed by the sender:
MEMORANDUM
To: Management Team
From: Dan
Subj.: 2007 Performance
Date: January 1, 2008
With 2007 behind us, I would like to share with each of you some thoughts on this past year as well as what I will be looking for in 2008.
Throughout Marlin's history, we have always stood for setting a high performance bar and achieving our goals. Looking at 2007, the company fell short of this high performance bar and we did not meet the goals we established at the beginning of the year. This is a disappointment and something we are committed to changing in 2008.
Rather than discuss all the contributing factors that had an impact on 2007, I'm going to make mention of a few of the more important areas that we will need in greater abundance going forward to be successful and achieve our goals.
Through my discussions with people, I can cite plenty of examples where a greater sense of personal accountability and ownership of issues, problems and opportunities needs to occur. Too often, attention and focus is spent on explaining why things do not get done. Often times, explanations are a convenient excuse for poor performance. Remember, success is built on making things happen and taking personal responsibility for getting it done.

Since the company's early years, we have always done things with pace and urgency. Its incumbent on each of us set a high energy environment. Also, when necessary, have that sense of urgency when things are not on track or behind schedule.
The last point I would like to make is about preparedness and standing for excellence in what we do. There are many ways to describe what I'm talking about and let me say you know it when you see it.
I'm excited about 2008 and I ask you to please reflect on these observations and see how your own performance can improve in these areas and lead to a better 2008.
SEC notification:
http://leasingnews.org/PDF/Marlin_1-9-08.pdf
http://leasingnews.org/PDF/Marlin-Blair12-31-06.pdf
--------------------------------------------------------------

A first for Ron Mitchell: Banclease Acceptance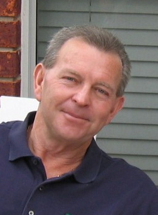 (Gretchen Gabriel photo)
Well-known leasing industry executive Ron Mitchell has accepted the position of vice-president of the broker division for Banclease Acceptance Corporation, Irving, Texas. A first for him as he breaks the chain of being with a company that merges into another company.

Mitchell looks forward to the new position because he has the opportunity of "...re-vitalizing the department in buying broker paper, $20,000 to $100,000 and up, plus working on $500,000 plus utilizing financial statements." The credit range will be in the "A-" through C++, continental US"
From 1994 the leasing company he worked with merged as Ron worked his way up from regional marketing officer to vice-president to senior vice-president when Affiliated Corporate Services merged with First Commerce to become Banc Partners Leasing. He was responsible for originating all broker transactions on a national basis, actually making proposals to the internal credit committee and senior credit committee, making sure he was successful for his broker following.
In 2002, the merger unwound and it was back to Affiliated Corporate Services, which the following year became Heritage Affiliated Corporate Services, and in 2005 was merged into Heritage Pacific Leasing, Fresno, California where he was the National Account Manager. He continued this, delivering a lot of business, approvals, until a day in November, 2007, when the entire sales force was told to go home, including the president and senior vice-president of the company.
He is very active in the United Association of Equipment Leasing as Dallas Regional chairman; prior San Francisco East Bay Regional chairman.
Ron likes living in the Dallas, Texas region (Plano) and plays golf often, but says he is looking forward to the challenge of putting leases together for brokers and predicts 2008 is going to be a banner year. He is glad to be with a company that didn't merge into another. A first for him.
Right now, Ron may be reached at:
Direct: 214-615-0667
Toll Free: 877-682-3863, ext. 140
Fax: 972-851-9999
--------------------------------------------------------------

Textron Financial Announces Vendor Finance Division

Vincent Faino has been named president of Textron Financial Corporations new stand alone Vendor Finance Division, which is expanding in construction and agricultural equipment financing in the United States and Canada. Based in Alpharetta, Georgia, the stand-alone Vendor Finance Division to develop and manage vendor-based equipment leasing relationships across multiple industries. It will also continue to manage the current golf and turf equipment financing business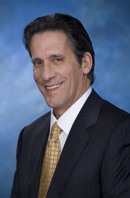 Vince Faino
(photo courtesy of Textron)
Faino has extensive experience in the equipment leasing field and in the development of vendor finance businesses. Before joining Textron Financial, he was director and executive vice president of CitiCapital's Business Technology Finance Division, where he was responsible for the manufacturer/dealer segment of the company.
Prior to CitiCapital, he held positions of increasing authority within leasing companies, culminating in his role as the president of American Equipment Leasing, where he grew assets from approximately $190 million to over $970 million in a four-year period.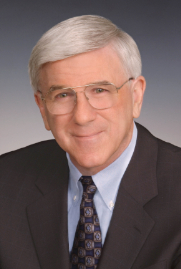 Jay Carter, Textron President/COO
(photo courtesy of Textron)
"Vendor finance is a strong growth area for Textron Financial and we aim to become a key provider of vendor financing to the industry," said Jay Carter, Textron Financial president and COO. "We know that our current and prospective customers are exploring vendor financing options in the marketplace. To pursue these opportunities, we have created the Vendor Finance Division with dedicated resources and top-notch leadership."
Textron Financial is a diversified commercial finance company with $10 billion in managed receivables. It has core businesses in Aviation Finance, Asset-Based Lending, Distribution Finance, Golf Finance, Resort Finance, and Structured Capital. Textron Financial also provides financing programs for products manufactured by its parent company, Textron Inc. Additional information about the company is available at www.textronfinancial.com.
Textron Inc. is an $11 billion multi-industry company operating in 32 countries with approximately 40,000 employees. The company leverages its global network of aircraft, industrial and finance businesses to provide customers with innovative solutions and services. Textron is known around the world for its powerful brands such as Bell Helicopter, Cessna Aircraft Company, Jacobsen, Kautex, Lycoming, E-Z-GO, Greenlee, Fluid & Power, Textron Systems and Textron Financial Corporation. More information is available at www.textron.com.
--------------------------------------------------------------

Leasing Industry Help Wanted
Documentation / Funding Manager

Documentation /
Funding Manager
Austin, Texas
Great opportunity with well-respected company, working in the best part of the world. Click here for more information.
Affiliated Investment Group has 22 years experience serving the broker community.

Lease Officer
--------------------------------------------------------------

--------------------------------------------------------------

Deborah Monosson new CFA President

1994, April, Western Association of Equipment Leasing Conference, Monterey, California
(with John Colton)
(Leasing News photo archives; do not have current photo)
The new president of the Commercial Finance Association (CFA) is Deborah Monosson, its first female in this position. Ms. Monosson is also vice-chairman of the Equipment Leasing and Finance Foundation and a past director of the Equipment Leasing and Finance Association. She has served on the Commercial Finance Association executive committee for the past 6 years and as an officer for the past 4 years. Congratulations!
She joined the Boston Financial & Equity Corporation 18 years ago. The firm, now celebrating it's fortieth year in business was founded by her late father, Sonny Monosson, in 1968.
Boston Finance and Equity specializes in high risk situations, primarily to venture backed startup companies, turnaround situations and chapter 11s. They also provide asset based loans and factoring to small and midsized companies.

Founded in 1944, the Commercial Finance Association is the trade group of the asset-based financial services industry, with members throughout the U.S., Canada and around the world. Members include the asset- based lending arms of domestic and foreign commercial banks, small and large independent finance companies, floor plan financing organizations, factoring organizations and financing subsidiaries of major industrial corporations. CFA membership is by organization, not by individual. Many of the organizations are involved in leasing, either directly to end users, vendors, or providing funds for lessors.
Female Leasing Association Presidents
June Sciotto, Regal Finance, Charlotte, North Carolina, 1994-1996, First female president of a Leasing Association, National Association of Equipment Leasing Brokers formed in 1990, today the largest company membership with over 800 with a goal of serving 1,000.
2000
Bette Kerhoulas, CLP
Pacifica Capital
("Winner of Closest to the Pin")
UAEL Elects First Female President--Oct. 7, 2002, Leasing News
"Oren Hall, emeritus member, former president of the United Association of Equipment Leasing (UAEL), made the motion from the floor, and President Bob Fisher, CLP, made the announcement, " In the first 26 years of our association, we now have a female president, Bette Kerhoulas, CLP. "
Donna Cole, 2004-2005, second female president of the National Association of Equipment Leasing Brokers.
2005: Nancy Pistorio, CLP, Executive Vice President, Madison Capital, Baltimore, Maryland, April 25, elected to two year term as president of the Eastern Association of Equipment Lessors (EAEL.) The first woman elected president in the 25-year history of the EAEL.
2005: Heather von Bargen, Caladesi Capital, Inc.
New Port Richey, Florida, president of the National
Association of Equipment Leasing Brokers, May 2005 - April 2006
2007: Valerie Hayes Jester, President of Brandywine Capital Associates, West Chester, PA. The first female president of the Equipment Leasing and Finance Association, founded in 1961.

### Press Release ###########################

Equilease Financial Services, Inc. is pleased to announce that Steven Nelson has joined the corporation as Vice President of Sales - Construction Dealer Group.

Samuel H. Smith III, Executive Vice President and Chief Sales and Marketing Officer for Equilease says, "We are very excited to have Steve join our team. Steve has an extensive background in the area of construction equipment financing, most recently with Kawasaki Construction Machinery Corp. of America, as well as Komatsu America Corporation. Steve is a highly regarded professional with long standing relationships in the construction equipment industry. The addition of Steve to our team will not only expand and solidify our presence in this industry but will provide a new source of innovative financing to Steve's relationships."
Equilease Financial Services, Inc., founded in 1957, is a specialty finance company headquartered in South Norwalk, CT with offices in Portsmouth, NH and Atlanta, GA. Equilease provides creative financing solutions for challenged credits in the transportation, construction, machine tool, plastics and graphic arts industries.
For more information,
visit the website at www.eqfsdirect.com or
call (603) 436-3654. ……
### Press Release ###########################

Competitive Intelligence Service for California Community Banks Hits the Market
LeaseLogic, Inc.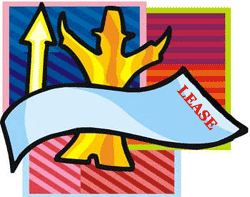 SANTA BARBARA, Calif. — LeaseLogic, Inc. a Santa Barbara data-mining company, has announced a new service for California community banks. With this new service California community banks can now know whom their competitor banks are doing business with. They can track their competitors on a daily basis. And they can do all of this at a very affordable price.
This new service for California community banks gives daily reports of what financing deals happened the previous day. There are three main benefits for the users of this service. 1) The service allows banks to see if their existing customers are doing business with their competitors. 2) It allows banks to easily market to their competitor's customers. 3) It allows California banks to keep track of their market share, switch rate, and general trends within their territory.
Knowledge is king. With the threat of a slowing economy knowledge of the local market will be even more important than it already is. The banks that know the potential customers and trends in their local market are the banks that are going to succeed.
LeaseLogic's ultimate goal is to create a more efficient market economy. Where potential lenders can more easily find potential borrowers. Where small businesses can get the best possible financing they need in order to be successful, and where California community banks can find eligible borrowers more easily.
LeaseLogic is offering a free trial of their service for all California community banks. Please visit the following web address to get started www.LLogic.com/cabank .
LeaseLogic is best known for providing sales leads for equipment sellers. By data-mining public financing records LeaseLogic is able to map competitive markets. Lease Logic can provide its clients with information about the customers that are most likely to buy new equipment. Currently LeaseLogic offers equipment leasing sales leads, copier sales leads, office equipment sales leads, medical equipment sales leads, dental equipment sales leads, heavy equipment sales leads, excavation equipment sales leads, manufacturing equipment sales leads, computer sales leads, telephone equipment sales leads, phone equipment sales leads, automotive equipment sales leads, and restaurant equipment sales leads. More information can be found at www.LLogic.com
Benjamin Kennedy, +1-877-785-6442, ext. 707, for LeaseLogic, Inc.
http://www.llogic.com/services.php
### Press Release ###########################
--------------------------------------------------------------


by Christopher Menkin
(This is the first of a series of short stories that will appear every other Friday in Leasing News. It introduces Larry Faber, Frank Sanchez, and San Francisco Valley Leasing.)
"Russ Richards"
(This is fiction; all names, places, circumstances are fictional.)
Larry Faber and Frank Sanchez were not "The Odd Couple." They had formed a leasing partnership quite by accident in the early 1980's with very little in common, didn't socialize after work, but
were quite close, nevertheless.
Perhaps their only disagreement was about football. Larry had graduated Cal Berkeley, went to all the Cal games, basketball, football, you name it, and attended "Cal Camp"
with his fraternity every summer.
Frank was in his early fifties, very tall, six- three, maybe six -four, thin, athletic, with black and white hair to the sides of his forehead, very Spanish, along with a very neat pepper mustache. He was quite handsome. He also had perfect posture as he was an ex-marine. In fact, he was a Lt. Colonel when he left. He had volunteered to fight in Viet Nam, did six years, the full two tours, and was offered to become a full Colonel if he re-enlisted. They made him a Lt. Colonel when he left, hoping he would join the reserves. He didn't. He wanted to go back to Stanford and get a business degree, he told them. They offered to pay for it, but Frank was quite wealthy and didn't need the money. The truth was he was disillusioned with the war, had too many friends die, and thought they were in a "no win" situation. He did get his master's degree in business from Stanford University.
He kept his good physical shape by playing tennis, and even worked out at a gym from time to time. He also ran an hour or more six days a week, and two hours or more on Sunday so he didn't have to go to mass, his wife said. He ran longer times a few weeks before he entered a marathon, which rarely was in California, but all over the world. He usually won in his age group, too.
A distant relative of his was one of the earliest Spanish settlers in California and at one time owned all the land south of San Francisco to Salinas. Through the generations, the land and wealth was divided. Frank owned property in East Palo Alto, Palo Alto, and mostly in Mountain View, the city below the two. Most of it was "shoreline." Some of it was inherited, but a lot from his buying the property. He
liked owning land. He said it was good for his heritage, and so should be good for him.
Frank owned a building in Mountain View, on the other side of Highway 101, several other mostly older buildings, and land even farmers working the dirt, plus property in both Palo Alto and East
Palo Alto. He spent most of the day as a "landlord," and that is how he and Larry started San Francisco Valley Leasing.
A fax and copier company went bankrupt and left many of their machines in Frank's mini-warehouse in East Palo Alto. They were mostly thermal machines, meaning required thermograph paper. The industry was changing to paper copiers and some paper fax machines. The change caught the company with too much inventory. Going through his mini-warehouse repossession procedure, something he did too often, he would say, he wound up with all the equipment.
He kept one of the service repairman as an independent contractor and found he could not sell the machines, but he could rent them, and better yet, lease them. In the course of doing this, emerging
companies would ask he would finance other equipment. He did leasing out of his own cash, then his lines of credit at Bank of America, tied to his mortgages, but didn't like the position of using up both his cash and lines as he thought real estate was a better investment than equipment, even though the returns were excellent, he said, plus in several instances he took stock warrants as additional collateral.
Larry Farber was one of his tenants, on the second floor. He also was athletic, but not like Frank who liked to run every day and play tennis. Larry loved golf and softball. He had a winning softball team in the league, mostly San Jose and other local police. He was the captain and catcher, although his knees were giving out at the age of 38, he complained.
Larry was average height, not overweight, but not thin, and he looked very Jewish. It wasn't the nose, as it was average, but it was his smile, his jokes, his funny way of looking at life,
and while Frank didn't care about politics at all, Larry was a very active liberal Democrat. He would claim "all smart Jews were liberal Democrats." He went to temple Friday night, Saturday morning and Saturday night, plus took all Jewish holidays off and really observed them. He was married to a woman who's parents were from Iran ("Persia," they called it) and his wife converted to Judaism from Catholicism to marry him. She often worked in the office, too.
Larry built computer systems for dentists using Digital computers and color monitors, something quite new in its day. The systems sold for between $60,000 to $80,000 and almost all of them
were leased.
Frank had this habit at 5pm, when his employees left, he would have a brandy on ice, or Scotch on ice, and sneak a cigarette. They weren't filtered, but Camel's. He often had more than one.
He preferred to visit Larry in his office as he was afraid his wife would give him a surprise visit and find him smoking, he said. He had told her he quit. He didn't.
Larry didn't like the cigarette smoke, and often had more work to do,
but Frank would engage him in a conversation and before he knew it, it was 6pm or later. In one of the many conversations, Larry complained about getting the leases together for the dentists.
Their original idea was to form a partnership, each put in 50-50 for monthly expenses, and then cut the profits at the end of each year or whenever. The concept was like going on a trip with another couple and pooling the cash together, paying for things out of the cash kitty.
Bank of America didn't want them to get another line of credit unless they kept the bank exclusive, meaning no other bank lines, so Frank went out and got two recourse lines and a non-recourse line at three separate local banks, Crocker National Bank, San Jose National Bank, and Wells Fargo Bank. Later he added Union Bank for large leases. He kept BofA for his real estate loans, but not the new leasing company called San Francisco Valley Leasing. He got the best deals at BofA for real estate as he kept telling them he had better rates for his real estate elsewhere. He most likely did, and they knew it. His family had been with BofA since it first started in San Jose ( actually Alviso ) at the turn of the century.
As the business grew, they found independent leasing companies
willing to accept their lease contracts on a "discount basis." They decided a "non-recourse" lease would pay the originator five percent up front and not require the two together to approve the lease as they were doing with "recourse" leases. Frank also could do "side deals" where he was taking warrants, too. They would split the profits of the leasing company, including residuals, if any.
Frank found himself spending more time selling leases, while Larry continued in the computer business, plus his job was to run the leasing operations, which originally was his wife, but had grown to three full time employees. He was even talking about hiring a general manager.
Frank liked speaking to presidents of companies, giving them advice,
when they asked, and he was always welcomed into a company,
getting many referrals as he could read financial statements,
had similar problems in running his property management company, and really enjoyed the tour and learning about the various companies he visited. He wasn't being a phony, he really like to learn and felt he was helping the company to grow.
By the way, he never gave anything away. He charged what he thought was fair, and if competition came along with a lower price, he never met it. Often his repeat customers would tell him,
"I have this price from the vendor's leasing company, if you can meet it, the deal is yours." Then he might, but he found out many of the vendor's leasing companies had a higher price than he was charging. He thought that funny. Sometimes he would "meet it," and other times, give a lower payment. There also were times he could not meet the quote, but the lessee went with him anyway. Frank was that kind of guy. You really respected him as a business person and someone you would like as a friend, too.
It was unusual for Larry to come to Frank's office on the first floor. While they were not the "odd couple," Larry's office was a real mess, with computer parts, half computer shells, boxes, piles of paper on the floor, baseball trophies, and you couldn't see the top of his desk. Even the chairs had boxes of computers parts on them. You had to move them to the floor to sit down.
Frank had a blue-black leather sofa and chair in his office with a glass coffee table in front. He did have piles of paper all around, but like many accountant or attorneys' offices, the piles were neatly stacked, seemingly organized. His office had on its walls expensive early maps of the San Francisco peninsula and Santa Clara Valley on the wall, three-matted, very well framed, and you would have been more impressive at the museum quality if not for all the clutter, even though in neat piles.
The sofa and matching chair were empty and the coffee table clean, but papers were neatly all around in stacks. Larry moved among them, then settled into the couch, actually plopped down upon it.
"I've got this problem with this deal," Larry said. "I need a low rate and there is over 20% software."
"Try Central Valley Bank Leasing," Frank responded.
"I can't, they only accept 10% software in a lease."
"Tell me about the transaction."
"Frank, this is a great company, " Larry explained, leaning forward..
"This dentist has four offices, and is expanding. He has a partner who is new and wants to open two more offices right now."
"So it's a new company?"
"Not exactly."
"So what's the problem, Larry?"
"It's the rate, the amount of software, and they are not making much profit"
"Meaning they can't make new lease payments?"
"Sure they can, even with the new office expenses. The practice has a good net worth. ...If I can put this together, I'll get all the new offices they open. Look, I have their personal financial statements and tax returns. This is a good deal."
"Then what's the problem?"
"I need a good rate and to overcome the software."
Larry handed Frank the file. It was fat with credit, financial statements, and tax returns. Frank opened it, spread out on his desk ( you could see his desk as you could see the top of the glass coffee table; all his papers were in neat piles on the floor surrounding him.)
"Okay, I see they are making good money. Did you look at the personal financial statements to see what their wives were making?"
"I only have the principal's guarantee."
"What did D&B tell you."
"Didn't run one, " Larry explained. "This is a dental practice."
"I see they are not taking a salary on the corporate tax return, but are the wives officers of the corporation."
"Frank, I didn't ask for the wives to guarantee."
"First, see if the wives are officers. Run a corporation verification and learn who the officers are. On the personal tax return, you have here one woman who makes over $175,000 a year, and another who is an attorney in her own law practice, making more than that. The key to putting this deal together is the wives' guarantee."
"But I didn't ask for a wife guarantee."
"First, run the Department of Corporations and see if they are corporate officers."
Larry came back a few hours later with a thermal fax.
"Both wives are officers, " Larry said. " In fact, one is the corporate secretary."
"You've got it!!!"
"What do you mean? How do I get the rate and the 20% software?"
"Send it to Russ Richards at Central Valley Bank Leasing, " Frank answered. "He'll do it."
"First, how do I know I can get the personal guarantees from the dentist's wives?"
"Get the approval first, " Frank answered. " You can sell it, as it is the truth. They are officers of the corporation. And even if they don't sign, Russ Richards knows California is a community property state. I am telling you--- he will do the deal."
"But what about the software being over 10%."
"If Russ likes the deal, he'll waive the 10% requirement. You got two dentists with a proven history, very good credit, decent net worth, very little consumer debt, up-ward trends, a good reason to lease, and two wives with outside income that are pretty strong. I guarantee Russ will approve this
lease with 20% software."
Russ Richards approved the deal with 20% software and without the wife's guarantee
as a requirement.
Ironically, Larry got both wives to guaranty the lease because he told them they had to sign as they were officers of the corporation.
---------------------------------------------------------------

News Briefs----
BofA Agrees to Buy Troubled Loan Giant for $4 Billion
http://www.nytimes.com/2008/01/11/business/12bank-web.html?_r=1&hp&oref=slogin
Giant Write-Down Is Seen for Merrill
http://www.nytimes.com/2008/01/11/business/11wall.html?ei=5090&en=7ed5049664cce2c4&ex=
1357707600&partner=rssuserland&emc=rss&pagewanted=print
Fed chairman vows 'substantive' action, denies recession
http://www.usatoday.com/money/economy/2008-01-10-bernanke-interest-rates_N.htm?
loc=interstitialskip
Retailers report weak December sales
http://www.ajc.com/business/content/business/stories/2008/01/10/RetailSales_1001.html
---------------------------------------------------------------


You May have Missed---
10,000 hopefuls keep eyes open for Wal-Mart job
http://www.ajc.com/metro/content/metro/dekalb/stories/2008/01/10/walmartfollo_0111.html?
cxntlid=homepage_tab_newstab
----------------------------------------------------------------


California Nuts Briefs---
Governor declares fiscal emergency, spells out cuts to schools, Medi-Cal
http://www.sfgate.com/cgi-bin/article.cgi?f=/c/a/2008/01/10/BAALUD1CC.DTL
----------------------------------------------------------------


"Gimme that Wine"
The Pursuit of Perfection: The Evolution of Sanford and Benedict Vineyard
http://wine.appellationamerica.com/wine-review/529/Sanford-Benedict.html
Oregon Coast Winery is Haunted, say Ghost Researchers
http://www.beachconnection.net/news/wghost011008_112.php
Sonoma County Introduces Vineyard Walking Tours
http://www.emediawire.com/releases/Sonoma_County/Vineyard_Walks/prweb615221.htm
The Norton grape will be the hot topic at area winery tours
http://www.stltoday.com/stltoday/entertainment/stories.nsf/dining/story/
E5537F7171CE9B87862573CB00013453?OpenDocument
Are California wines over the top in alcohol?
http://www.latimes.com/features/food/la-fo-wine9jan09,1,5095769.story?track=
crosspromo&coll=la-headlines-food&ctrack=1&cset=true
Rivera Vineyards gives 100 percent of profits to charity
http://www.sthelenastar.com/articles/2008/01/10/features/food_and_wine/
doc4785aa9ca3c1c620367436.txt
Wine Prices by vintage
http://www.winezap.com
http://www.wine-searcher.com/
US/International Wine Events
http://www.localwineevents.com/
Winery Atlas
http://www.carterhouse.com/atlas
Leasing News Wine & Spirits Page
http://two.leasingnews.org/Recommendations/wnensprts.htm
The London International Vintners Exchange (Liv-ex) is an electronic exchange for fine wine.
http://www.liv-ex.com/
----------------------------------------------------------------

Restaurant Review
Jean-Claude Vrinat, Owner of Famed Paris Taillevent Restaurant, Is Dead at 71
http://www.nytimes.com/2008/01/09/world/europe/09vrinat.html?_r=1&ref=
obituaries&oref=slogin
(I have eaten here and have met Mr. Vrinat, who came to our table twice,
primarily because a famous California restaurant owner and his wife were with us
(The restaurant owner group is tighter than the wine group.)
I have made it a policy not to give restaurant reviews only to restaurants that I would like to recommend and can testify as to why this famous restaurant lost a star. What I remember most, waiting in the room off the lobby for a cab as it was raining, a table with a dinner for three kings in the late 1800's who ate at the restaurant, Russia, France, and I think England. The menu is there
and table setting was beautiful. What a food menu. The wine list 1848 of the top fifth growths of France (even then they were the top.)
I remember thinking "that is what it meant to be a king!"
There is a long waiting list to get any reservation and the restaurant was full,
and I can tell you, very, very expensive
(more than Tru in Chicago or the new French Laundry—
can't remember the name now- in Manhattan, as I have eaten at both, twice: a lot more, but then there is the wine.) I gave a review on Tru, and while I was marveled at the Taillevent, eating there I know why they lost a star, as I said, but a wonderful wine list and had an early Chateau Margaux that was memorable. Mr. Vrinat was a very charming man, a great host when I met him last October. 71 is young to pass away. Kit Menkin)
(for other reviews: please go here:
http://two.leasingnews.org/Recommendations/rstrnt.htm )
----------------------------------------------------------------

Calendar Events This Day
International Thank You Day
Morocco: Independence Day
National holiday. Commemorates the day in 1944 when the Independence Party submitted a memo to the Allied authorities asking for independence under a constitutional regime.
Morocco gained independence from France in 1956.
https://www.cia.gov/library/publications/the-world-factbook/geos/mo.html
National Milk Day
National Step in a Puddle and Splash Your Friend Day
http://homeschooling.about.com/od/unitssubjhol/qt/jan11b.htm
Nepal: National Unity Day
Celebration paying homage to King Prithvinarayan Shah(1723-75),
founder of the present house of rulers of Nepal and creator of the unified Nepal of today.
https://www.cia.gov/library/publications/the-world-factbook/geos/np.html
Saint feast Days
http://www.catholic.org/saints/f_day/jan.php
----------------------------------------------------------------

Refrigerating apples will make them last ten times longer than left at room temperature.
http://www.tonytantillo.com/fruits/apples.html
http://www.ncagr.com/markets/commodit/horticul/apples/handling.htm
----------------------------------------------------------------

Today's Top Event in History
1939- First Metronome all-Star session (Berigan, James, Goodman) records " Blue Lou," "The Blues." Victor. These Metronome Jazz Magazine masters are fascinating to listen to as they are basically all star jam sessions.
[headlines]
----------------------------------------------------------------

This Day in American History
1755- Alexander Hamilton, American statesman, an author of The Federalist papers, first secretary of the treasury, born at British West Indies. Engaged in a duel with Aaron Burr the morning of July 11, 1804, at Weehawken, NJ. Mortally wounded there and died July 12,1804.
http://odur.let.rug.nl/~usa/B/hamilton/hamilxx.htm
1770- Rhubarb was shipped by Benjamin Franklin from London, England to John Bartram in Philadelphia, Pa. Rhubarb pie was a favorite in the United Colonies.
1775 - Francis Salvador, the first Jew to be elected in the Americas, takes his seat on the South Carolina Provincial Congress. In June 1776, Salvador, a Patriot, became known as the "Southern Paul Revere" when he warned Charleston, South Carolina, of the approaching British naval fleet. Thanks to Salvador's intelligence information, Fort Sullivan in Charleston harbor was able to prepare for the British attack, and the half-completed fort successfully repelled an attack by a British fleet under Sir Peter Parker. On August 1 of the same year, while leading a militia group under the general command of Major Wilkinson, Salvador and his men were ambushed by a group of Cherokees and Loyalists near present-day Seneca, South Carolina. Salvador was wounded and then scalped by the Cherokees. He was the first recorded Jewish soldier killed in the American War for Independence.
1791--- In Philadelphia, Episcopal Bishop William White, 43, founded the First Day Society. It became the forerunner of the American Missionary Fellowship, chartered in 1817 and headquartered today in Villanova, PA.
1795-Birthday of Barbara Heinemann or Heynemann, French-born U.S. spiritual leader of the Community of True Inspiration who supported Christian Metz in his moves from Europe to Iowa and organizing the network of the seven communities known as the Amana Society. As spiritual leader she held the society together after Metz's death.
1801-Birthday of Caroline Matilda Stansbury Kirkland, a New Yorker who after her marriage lived as a frontier wife and authored A New Home - Who'll Follow? (1839). She wrote in a realistic style life that set a new standard for fiction. Her style was continued by her son Joseph Kirkland in his novels. She succeeded her husband as editor of a Unitarian weekly and later edited what became Sartain's Union Magazine. She was prominent in New York City literary circles.
1813--First pineapples planted in Hawaii, brought from Spain.
http://www.royalty.nu/America/Hawaii.html
http://www.hort.purdue.edu/newcrop/morton/pineapple.html
1815- Birthday of John A. MacDonald, Canadian statesman, first prime minister of Canada. Born at Glasgow, Scotland, he died June 6,1891, at Ottawa. His birth anniversary is observed in Canada.
1839- birthday of Eugenio Maria Hostos, Puerto Rican patriot, scholar and author of more than 50 books. Born at Rio Canas, Puerto Rico, he died at Santo Domingo, Dominican Republic, Aug 11, 1903. The anniversary of his birth is observed as a public holiday in Puerto Rico.
1842- Birthday of William James, American psychologist and philosopher of distinguished family that included his brother, novelist Henry James. "There is no worse lie," he wrote in Varieties of Religious Experience (1902), "than a truth misunderstood by those who hear it." Born at New York City, he died at Chocorua, NH, Aug 26, 1910.
1848---The Town Council attempted to ban gambling in San Francisco.
1861 - Alabama seceded from the Union and joined the Confederacy.
1863 - Union General John McClernand and Admiral David Porter capture Arkansas Post, a Confederate stronghold on the Arkansas River. The victory secured central Arkansas for the Union and lifted northern morale just three weeks after the disastrous Battle of Fredericksburg.The Yankees lost 134 men and suffered 898 wounded, but they captured 5,000 Confederates and preserved Union commerce on the Arkansas and White rivers.
1870-Birthday of Alice (Caldwell) Hegan Rice, American novelist and short-story writer best known for her 1901 novel Mrs. Wiggs of the Cabbage Patch which has been translated into dozens of languages, made into plays and movies.
1878 - In New York, Alexander Campbell made the first delivery of milk in glass bottles. Until then, milk had been ladled from a container by the milkman, into the customer's own container.
1885- Birthday of Alice Paul, Women's rights leader and founder of the National Woman's Party in: advocate of an equal rights amendment to the US Constitution. Born at Moorestown, NJ, she died there July 10,1977.
1892-- Paul Gauguin marries a 13-year-old Tahitian girl
1897-Birthday of M.H. Cannon of Utah became the first woman state senator in America.
1902 - "Popular Mechanics" magazine was first published. Initially, it had only five paying subscribers, and a few hundred readers who paid a nickel to buy it at newsstands. In September, 1903, the magazine became a monthly.
1904- Pianist/composer Pinetop Smith born Orion, AL. One of my favorites, I have all his records, best known for "Pinetop's Boogie Woogie."
1907-- The Church of God, headquartered today in Cleveland, Tennessee, and with roots going back to 1886, officially adopted its current name
1910- Canadian singer and saxophonist Art Hallman was born in Kitchener, Ontario. One of Canada's most popular tenors in the 1940's, Hallman was featured vocalist from 1939 to 1944 with Mart Kenney and his Western Gentlemen. He formed the Art Hallman Orchestra in 1945, and the band appeared in top hotels and dance halls in Toronto, as well as on CBC radio and station CFRB. Hallman's theme song was "Just a Moment More With You."
1911- Tommy Duncan, the lead singer with Bob Wills legendary country band, the Texas Playboys, was born in Hillsboro, Texas. His mellow baritone voice was featured on literally hundreds of records by the Wills band from 1933 to 1948. "New San Antonio Rose" from 1940 was the biggest seller. Duncan died of a heart attack in 1967.
1913-, Hudson Sedan, manufactured by the Hudson Motor Car Company, Detroit, MI, was shown at the 13th National Automobile Show. It was the first sedan car with all accessories as standard equipment.
1918 - A tremendous blizzard completely immobilized the Midwest, stopping mail service for two weeks. The vast storm then moved through the Great Lakes Region and the Ohio Valley. Winds reached 60 mph at Toledo OH, and the temperature plunged from 28 above to 15 below zero during passage of the cold front.
1922 - A 14-year-old-boy, Canadian Leonard Thompson, became the first person to have his diabetes successfully treated with insulin.
1923—drummer Osie Johnson birthday.
http://www.harlem.org/people/johnson.html#
1924- Louisiana blues singer Slim Harpo was born in West Baton Rouge. Heavily-influenced by Chicago boogie singer Jimmy Reed, Harpo scored on the pop charts in 1966 with "Baby, Scratch My Back." As well, he had a number-one rhythm-and-blues record in 1961 with "Rainin' In My Heart." Slim Harpo died in 1970.
1924--Birthday of '50s pop vocalist Don Cherry.
1926- Canadian composer and trumpeter Johnny Cowell was born in Tillsonburg, Ontario. Cowell became one of Canada's most successful songwriters in 1956 when his composition "Walk Hand in Hand" was recorded by such artists as Andy Williams and Tony Martin. The song was one of the major hits of the year. Cowell also wrote "Our Winter Love," a big hit in 1963 by Nashville pianist Bill Pursell.
1927-- '50s pop singer Gisele MacKenzie, born Winnipeg.CA.
1928 - Paul Whiteman recorded "Ol' Man River" on Victor Records. Bing Crosby sang as the featured vocalist on the song from the Broadway musical, "Showboat".
1935 - Amelia Earhart Putnam became the first person to make a solo flight from Hawaii to California. Three years earlier, she became the first woman to make a solo flight across the Atlantic Ocean.
1935- Ronnie Hawkins, a pioneer of rock 'n' roll in Canada, was born in Huntsville, Arkansas. Hawkins has been a father figure to many of Canada's leading rock musicians, and the graduates of his bands include the groups Crowbar and The Band, as well as Dom Troiano, King Biscuit Boy and David Clayton-Thomas. (Rompin') Ronnie Hawkins began touring the Ontario night club circuit in 1958 with his band the Hawks. In 1959, he scored on the US charts with "Mary Lou" and "40 Days."
Hawkins has remained in Canada since then, leaving his Ontario base only occasionally, as he did in 1976 to appear at The Band's farewell concert in San Francisco.
1938 - The first woman bank president, Frances Moulton, assumed her duties in Limerick, Maine.
1939- First Metronome all-Star session (Berigan, James, Goodman) records " Blue Lou," "The Blues." Victor. These Metronome Jazz Magazine masters are fascinating to listen to as they are basically all star jam sessions.
1939- actor-singer Sal Mineo was born in New York City. Better known for his acting than his singing, he did manage a top-ten record in 1957, "Start Movin'." On February 12th, 1975, Mineo was found murdered in Los Angeles.
1939- Marlene Dietrich, "Falling In Love Again"
1942- Saxophonist Clarence "Big Man" Clemmons born Norfolk, VA; with Bruce Springsteen and the E Street Band
1942 -23ºF (-31ºC), Kingston RI (state record)
1943- Singer Jim Croce was born in Philadelphia. His narrative songs, such as "Bad Bad Leroy Brown" and "You Don't Mess Around With Jim," were extremely popular in the early '70s. Like Otis Redding, Croce's greatest popularity came after his death. And like Redding, Croce was killed in a plane crash - in 1973.
1945-Birthday of singer Naomi Judd.
1945-SHOMO, WILLIAM A. (Air Mission) Medal of Honor
Rank and organization: Major, U.S. Army Air Corps, 82d Tactical Reconnaissance Squadron. Place and date: Over Luzon, Philippine Islands, 11 January 1 945. Entered service at: Westmoreland County, Pa. Birth: Jeannette, Pa. G.O. No.: 25, 7 April 1945. Citation: For conspicuous gallantry and intrepidity at the risk of his life above and beyond the call of duty. Maj. Shomo was lead pilot of a flight of 2 fighter planes charged with an armed photographic and strafing mission against the Aparri and Laoag airdromes. While en route to the objective, he observed an enemy twin engine bomber, protected by 12 fighters, flying about 2,500 feet above him and in the opposite direction Although the odds were 13 to 2, Maj. Shomo immediately ordered an attack. Accompanied by his wingman he closed on the enemy formation in a climbing turn and scored hits on the leading plane of the third element, which exploded in midair. Maj. Shomo then attacked the second element from the left side of the formation and shot another fighter down in flames. When the enemy formed for Counterattack, Maj. Shomo moved to the other side of the formation and hit a third fighter which exploded and fell. Diving below the bomber he put a burst into its underside and it crashed and burned. Pulling up from this pass he encountered a fifth plane firing head on and destroyed it. He next dived upon the first element and shot down the lead plane; then diving to 300 feet in pursuit of another fighter he caught it with his initial burst and it crashed in flames. During this action his wingman had shot down 3 planes, while the 3 remaining enemy fighters had fled into a cloudbank and escaped. Maj. Shomo's extraordinary gallantry and intrepidity in attacking such a far superior force and destroying 7 enemy aircraft in one action is unparalleled in the southwest Pacific area.
1947---Top Hits
For Sentimental Reasons - Nat King Cole
Ole Buttermilk Sky - The Kay Kyser Orchestra (vocal: Mike Douglas & The Campus Kids)
The Old Lamplighter - The Sammy Kaye Orchestra (vocal: Billy Williams)
Divorce Me C.O.D. - Merle Travis
1948- future country superstar Loretta Lynn married Oliver (Mooney) Lynn. She was not quite 14 years old.
1949- Lee Konitz's cuts first record "Progression" on Prestige.
1953-Birthday of rock singer Pat Benatar.
1955---Top Hits
Mr. Sandman - The Chordettes
The Naughty Lady of Shady Lane - The Ames Brothers
Hearts of Stone - The Fontane Sisters
Loose Talk - Carl Smith
1956- Elvis Presley began his first recording session in Nashville. Among the songs recorded were "Heartbreak Hotel" and "I Was the One," which became Presley's first single for RCA Victor. Artists-and-repertoire chief Steve Sholes had bought his contract from Sun Records in Memphis for 35 thousand dollars. The record became the first of Elvis's more than 50 million-sellers.
1956 - No. 1 Billboard Pop Hit: "Memories Are Made of This," Dean Martin.
1956-- The Coasters record "Down in Mexico," "Turtle Dovin'
1957: In one of the biggest scandals to ever hit rock music, Jerry Lee Lewis marries his 14-year-old cousin Myra Gale Brown, daughter of his cousin Jim. Lewis' first marriage is still valid; the divorce wouldn't be finalized for six months. Reports are that Myra still believes in Santa Claus. When the story breaks a few weeks later, Lewis' career would be seriously damaged.
1958- The Coasters, "Charlie Brown"
1958 - On CBS-TV's "Seahunt," Lloyd Bridges starred as Mike Nelson, an ex-Navy frogman turned underwater trouble shooter. The show spent four years on the network. The underwater sequences were shot in Silver Springs, Florida. The out-of- water sequences were filmed at Marineland of the Pacific. My father Lawrence Menkin wrote several of he episodes.
1958-- "Great Balls of Fire" by Jerry Lee Lewis became the number-one song in the US. Later in the year, many radio stations began banning his records because of his marriage to his 13-year-old cousin.
1960: Aretha Franklin makes her stage debut at New York's Village Vanguard.
1961-- The Marvelettes' "Please Mr. Postman" hits #1
1963---Top Hits
Telstar - The Tornadoes
Go Away Little Girl - Steve Lawrence
Hotel Happiness - Brook Benton
Ruby Ann - Marty Robbins
1963 - On Sunset Boulevard in California, Whiskey-A-Go-Go opened. Bright lights and mini-skirt clad dancers in cages were the main features of the United State's first discotheque. . In the next decade and beyond, the Whiskey will be a popular meeting place for the record industry and a good place to be seen if you want to get into the industry. The Doors, among others, got their start there.
1963- Tracy Caulkins, American swimmer, winner of more titles than any other amateur athlete. TC won 48 national titles, three Olympic gold medals (1984), set 66 world or U.S. records, and is a member of the International Swimming Hall of Fame (1990).
1963--Birthdy of American composer Alex Shapiro, New York City.
1964 --U.S. Surgeon General Luther Terry issued the first government report saying that smoking may be hazardous to one's health. 36 years later tobacco and its products are still producing cancer (my first wife died from smoking cigarettes.)
1964 - "Ring of Fire" by Johnny Cash becomes the first country album to top the U.S. pop album chart.
1964—Famed singer Sam Cooke is shot and killed under mysterious circumstances at the Hacienda Hotel in Los Angeles, CA. The married singer picked up a young woman at a party, who claimed Cooke attempted to rape her. When she ran away, according to her testimony, Cooke followed and assaulted the hotel manager, demanding to know the girl's whereabouts. The manager shot Cooke three times.
1964-- Roger Miller records "Dang Me," "Chug-A-Lug"
1965-- The Beach Boys records"Do You Wanna Dance"
1965-- Ray Charles' "Crying Time" enters the pop charts
1966-British Invasion band Herman's Hermits receive a gold record for the album "The Best of Herman's Hermits."
1967-- Jimi Hendrix records "Purple Haze"
1968- The Rolling Stones film their legendary Rolling Stones' Rock and Roll Circus television special at Wembley television studios in Middlesex, England, featuring performances by John Lennon, Eric Clapton, the Who, Jethro Tull, Marianne Faithful -- and yes, circus people, all filmed in a circus tent. The show is never aired and only sees the light of day in 1996, supposedly because the Stones thought the Who upstaged them with their performance.
1969--FRITZ, HAROLD A. Medal of Honor
Rank and organization: Captain, U.S. Army, Troop A, 1st Squadron, 11th Armored Cavalry Regiment. Place and date: Binh Long Province, Republic of Vietnam, 11 January 1969. Entered service at: Milwaukee, Wis. Born: 21 February 1944, Chicago, 111. Citation: For conspicuous gallantry and intrepidity in action at the risk of his life above and beyond the call of duty. Capt. (then 1st Lt.) Fritz, Armor, U.S. Army, distinguished himself while serving as a platoon leader with Troop A, near Quan Loi. Capt. Fritz was leading his 7-vehicle armored column along Highway 13 to meet and escort a truck convoy when the column suddenly came under intense crossfire from a reinforced enemy company deployed in ambush positions. In the initial attack, Capt. Fritz' vehicle was hit and he was seriously wounded. Realizing that his platoon was completely surrounded, vastly outnumbered, and in danger of being overrun, Capt. Fritz leaped to the top of his burning vehicle and directed the positioning of his remaining vehicles and men. With complete disregard for his wounds and safety, he ran from vehicle to vehicle in complete view of the enemy gunners in order to reposition his men, to improve the defenses, to assist the wounded, to distribute ammunition, to direct fire, and to provide encouragement to his men. When a strong enemy force assaulted the position and attempted to overrun the platoon, Capt. Fritz manned a machine gun and through his exemplary action inspired his men to deliver intense and deadly fire which broke the assault and routed the attackers. Moments later a second enemy force advanced to within 2 meters of the position and threatened to overwhelm the defenders. Capt. Fritz, armed only with a pistol and bayonet, led a small group of his men in a fierce and daring charge which routed the attackers and inflicted heavy casualties. When a relief force arrived, Capt. Fritz saw that it was not deploying effectively against the enemy positions, and he moved through the heavy enemy fire to direct its deployment against the hostile positions. This deployment forced the enemy to abandon the ambush site and withdraw. Despite his wounds, Capt. Fritz returned to his position, assisted his men, and refused medical attention until all of his wounded comrades had been treated and evacuated. The extraordinary courage and selflessness displayed by Capt. Fritz, at the repeated risk of his own life above and beyond the call of duty, were in keeping with the highest traditions of the U.S. Army and reflect the greatest credit upon himself, his unit, and the Armed Forces.
1970-- The Kansas City Chiefs defeated the Minnesota Vikings, 23-7, to win Super Bowl IV. the Chiefs, 14—point underdogs, evened the AFL's Super Bowl record at 2-2 with their triumph. Kansas City was led by quarterback Len Dawson, named the game's Most Valuable Player.
1970 - Billy Casper became the second golfer in history to top the $1-million mark in career earnings; thanks to winning the Los Angeles Open golf tournament.
1971---Top Hits
My Sweet Lord/Isn't It a Pity - George Harrison
Knock Three Times - Dawn
Black Magic Woman - Santana
Rose Garden - Lynn Anderson
1972 - Downslope winds hit the eastern slopes of the Rockies in northern Colorado and southeastern Wyoming. Boulder CO reported wind gusts to 143 mph and twenty-five million dollars property damage.
1973-- The American League changed its playing rules to allow for the use of a designated hitter, one player to bat for the pitcher throughout the game without being required to play in the field. the rule was intended to boost offensive production and to allow better starting pitchers to remain in the
game longer.
1973--Birthday of American composer Keith Obadike, Nashville, TN.
1975---Birthday of American composer Gilda Lyons,Rinebeck, NY.
1976-- US female Figure Skating championship won by Dorothy Hamill.
1976-- Al Stewart's "Year of the Cat" enters the pop charts
1977- AT & T approves dual listings in phone books for wife and husband without extra charge, ending a three-year battle by feminists.
1979---Top Hits
Too Much Heaven - Bee Gees
My Life - Billy Joel
Sharing the Night Together - Dr. Hook
Tulsa Time - Don Williams
1980- composer John Williams succeeded the late Arthur Fiedler as the conductor of the Boston Pops.
1984-the album "Thriller" by Michael Jackson became the all-time bestselling LP.
Thriller," with ten-million copies sold, surpassed the previous best-seller, the soundtrack from "Saturday Night Fever." "Thriller" eventually sold more than 40 million copies. Also on January 11th, 1984, Michael Jackson was nominated for 12 Grammy Awards.
1986-- L. Douglas Wilder was sworn in as lieutenant governor of Virginia. He was the first black elected to statewide office in the South since Reconstruction. He later served as governor.
1987- Madonna's video about a pregnant teenager, "Papa Don't Preach," won the top award on the first World Music Video Awards. The three-hour program was co-produced by Canada's MuchMusic Network and Europe's Sky Channel. It was telecast live via satellite to five continents.
1987---Top Hits
Walk Like an Egyptian - Bangles
Notorious - Duran Duran
Shake You Down - Gregory Abbott
Give Me Wings - Michael Johnson
1987 -- Denver quarterback John Elway engineers "The Drive." Trailing Cleveland 20-13 with 5:32 remaining in the AFC championship game, Elway marches the Broncos 98 yards on 15 plays to force overtime, then moves Denver 60 yards on nine plays on their first possession of overtime to set up Rich Karlis' game-winning 33-yard field goal in the Broncos' 23-20 victory.
http://images.nfl.com/history/images/0111.jpg
1987 - A storm in the northeastern U.S. buried the mountains of central Vermont with up to 26 inches of snow, and snowfall totals in Maine ranged up to 27 inches at Telos Lake. Winds gusted to 45 mph at Newark NJ and Albany NY.
1988 - Snow and high winds in Utah resulted in a fifty car pile-up along Interstate 15. Winds in Wyoming gusted to 115 mph at Rendezvous Peak.
1992-Paul Simon becomes the first international star to perform in South Africa following the end of the UN cultural boycott. He began a concert tour in Johannesburg.
The crowd was estimated at 30,000 to 40,000, much smaller than the 60,000 promoters had predicted. No more than five per cent of the audience was black, partly because radical black groups had threatened violence. Simon's tour had the backing of South Africa's leading black political group, the African National Congress. Simon had violated the UN ban by working with South African musicians years earlier.
1992--- US female Figure Skating championship won by Kristi Yamaguchi
1998 --NFC Championship Green Bay Packers beat San Francisco 49'ers 23-10
1998-- AFC Championship Denver Broncos beat Pitt Steelers 24-21
1998-- US female Figure Skating championship won by Michelle Kwan
1998--- US male Figure Skating championship won by Todd Eldredge
1999-- NASA declared 1998 the warmest year on record. Global surface temperatures increased by 0.34 of a degree Fahrenheit. The average temperature of 58.496 degrees Fahrenheit eclipsed the previous record set in 1995. The 1998 warmth was associated partly with a strong El Niño, a periodic warming of the Pacific Ocean.
1999-At the American Music Awards, Billy Joel is given the Special Award of Merit for his "inspired songwriting skills" and "exciting showmanship." Also at the show, Blondie (with four of the original members: Debbie Harry, Chris Stein, Jimmy Destri, and Clem Burke) perform on stage with rapper Coolio singing the band's "No Exit."
Super Bowl Champions this Date
1970--- Kansas City Chiefs
--------------------------------------------------------------

Football Poem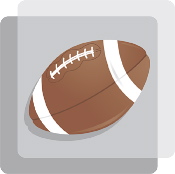 Coach Bear Bryant's Poem
This is the beginning of a new day.
God has given me this day to use as I will.
I can waste it or use it for good.
What I do today is important as I am
exchanging a day of my life for it.
When tomorrow comes, this day will be gone forever.
Leaving something in its place I have traded for it.
I want it to be a gain, not loss--good, not evil.
Success, not failure, in order that I shall not forget
the price I paid for it.
--------------------------------------------------------------

SuDoku
The object is to insert the numbers in the boxes to satisfy only one condition: each row, column and 3x3 box must contain the digits 1 through 9 exactly once. What could be simpler?
http://leasingnews.org/Soduku/soduko-main.htm
--------------------------------------------------------------

Daily Puzzle
How to play:
http://www.setgame.com/set/puzzle_frame.htm
Refresh for current date:
http://www.setgame.com/set/puzzle_frame.htm
--------------------------------------------------------------


http://www.gasbuddy.com/
http://www.gasbuddy.com/GB_Map_Gas_Prices.aspx
http://www.gasbuddy.com/GB_Mobile_Instructions.aspx
--------------------------------------------------------------

News on Line---Internet Newspapers
Woodlands, Texas
http://www.woodlandsonline.com/
--------------------------------