Friday, July 20, 2018
Today's Equipment Leasing Headlines
New Hires/Promotions in the Leasing Business
and Related Industries
First American Equipment Finance
Fortune Magazine #9 Best to Work in New York
Leasing Industry Ads--Help Wanted
Centra Funding/Dakota Financial
Industry Survey: Compensation
Leasing and Finance Originators
Confidence Drops to 62.8 in July from 66.2 in June
Equipment Leasing and Finance Industry Report
July Beige Book Report
10 of the 12 Districts reporting moderate or modest growth
Boxer/Pointer
San Diego, California Adopt-a-Dog
deBanked Connect: San Diego, California
Thursday, October 4, 2018
Fernando's View
"Sorry to Bother You" and a fascinating documentary "The King
News Briefs---
America's Largest Aluminum Maker Is Getting Hit by US Tariffs
Alcoa Corp. lowered its 2018 profit
24% of Tesla Model 3 orders have been canceled,
analyst says
Broker/Funder/Industry Lists | Features (wrilter's columns)
Top Ten Stories Chosen by Readers | Top Stories last six months
www.leasingcomplaints.com (Be Careful of Doing Business)
www.evergreenleasingnews.org
Leasing News Icon for Android Mobile Device
You May have Missed---
Poem
Sports Brief----
California Nuts Brief---
"Gimme that Wine"
This Day in History
SuDoku
Daily Puzzle
GasBuddy
Weather, USA or specific area
Traffic Live----
######## surrounding the article denotes it is a "press release," it was not written by Leasing News nor has the information been verified. The source noted. When an article is signed by the writer,
it is considered a "byline." It reflects the opinion and research of the writer.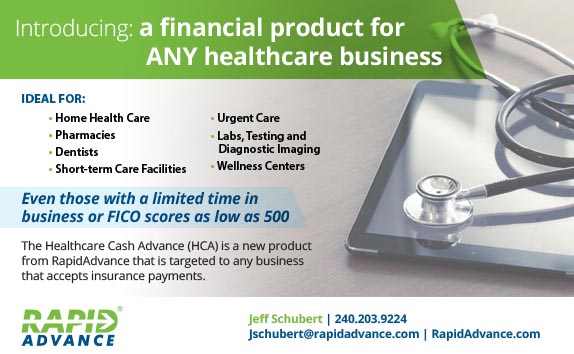 Please send a colleague and ask them to subscribe. We are free
Email kitmenkin@leasingnews.org and in subject line: subscribe


[headlines]
--------------------------------------------------------------
New Hires/Promotions in the Leasing Business
and Related Industries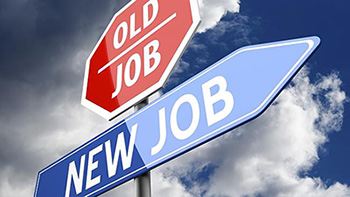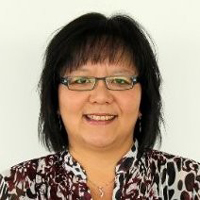 Janice (Dare) Boulet was promoted to Senior Vice President, Centralized Services, CWB National Leasing, Winnipeg, Canada. She joined the firm February, 1988, having various positions; promoted September, 2004, Director of Lease Administration; promoted January, 2008, Vice President of Credit. Education: University of Manitoba Asper School of Business. Bachelor of Commerce (B.Comm - Honours), Business Administration and Management General (1983 - 1987). Activities and Societies: University of Manitoba Marketing Association. Shaftesbury High School (1979 - 1983).
https://www.linkedin.com/in/janice-boulet-6b17b65a/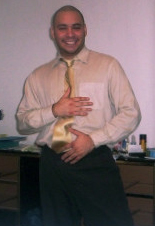 Salvador Castillo II was hired as Marketing Director, United Financial Associates, Las Vegas, Nevada. Previously, he was Appointment Setter, Blue Raven Solar (May, 2016 - July, 2018); Loan Specialist, Nationwide Capital Lenders (March, 206 - January, 2018); Owner, Salvadors Photography (July, 2008 - January, 2018); Relationship Manager, Headland Payment Systems (November, 2016 - February, 2017); Loan Broker, Allied Capital Group (Octobe,2105 - February, 2016); Business Specialist, iBank (December,2013 - February, 2014); Regional Manager, Mcs Satellite (November, 2010 - March, 2011); Sales Rep, 20/20 Verizon (2010 - 2011); DirectTV, American Satellite Company (April, 2010 - November, 2010).
https://www.linkedin.com/in/salvador-castillo-iind-54009829/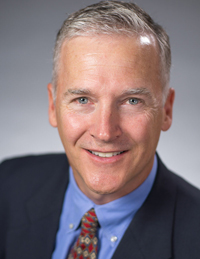 Quentin Cote was promoted to President, Mintaka Financial, Gig Harbor, Washington. He joined the firm September, 2016 as Executive Vice President. "(He)...succeeds co-founder and CEO of Mintaka Financial, David T. Schaefer, who is currently serving as Chairman of the Board of Directors of the Equipment Leasing and Finance Association (ELFA) and President and CEO of Orion First Financial. Quentin has represented Mintaka in the equipment leasing/finance industry as a member of the Small Ticket Business Council Steering Committee of the ELFA and served as the council's LeasePac liaison." Previously, he was Advisor, RedCapLabs.com (September, 2013 - September, 2016); Special Advisor, LeaseQ, Woburn, Massachusetts; Director, Sherman Financial Group (October, 2012 - August, 2013), Principal, Colonnade Advisors, LLC (February, 2012 - October, 2012), Managing Director, Babson Capital Management (August, 2008 - August, 2011), Consultant, Scottish Re (February, 2008 - August, 2008), Head of Private Investments, Cambridge Place Investment Manager (March, 2005 - October, 2008), Vice President, State Street Bank (October, 1997 - March, 2005), Senior Manager, Renaissance Worldwide (August, 1994 - October, 1997), Summer Associate, McKinsey & Company (June, 1993 - August, 1993). Education: Massachusetts Institute of Technology - Sloan School of Management SM Management (1992 – 1994), Dartmouth College, AB, Government (1984 – 1988), Tilton School (1982 – 1984), Princeton High School (1980 – 1982).
www.linkedin.com/in/quentincote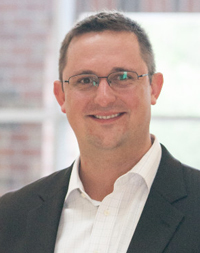 Cory Damm was promoted to VP, Development and Marketing, TimePayment, Burlington, Massachusetts. He joined the company June, 2018, as Director. He joined LeaseQ, June, 2012, as Director of Business Development; promoted to Vice President, (January, 2013 - May, 2018). Prior, he was Commercial Capital Consultant, Independent Consultant, Commercial Finance (June, 2010 - May, 2012); Assistant General Manager, Restaurant Dante (August, 2010 - April, 2012); Private Ski Instructor, Deer Valley (December, 2008 - April, 2010); Project Consultant, NuView Life Sciences (February, 2009 - May, 2009); Franchise Finance Manager, Direct Capital Corporation (March, 2007 - July, 2008); Account Executive, Direct Capital Corporation (January, 2007 - March, 2007). President, Damm Estate Property Services (January, 2003 - December, 2006). Education: Harvard Extension School, Finance. Marketing and Finance, University of New Hampshire, Whittemore School of Business. Prospect Mountain. https://www.linkedin.com/in/cory-damm-b92baa4/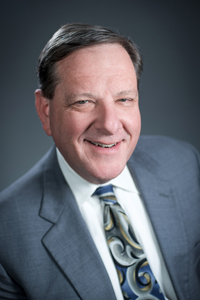 Bill Fogarty was promoted to Senior Vice President and Chief Operating Officer, Mintaka Financial, Gig Harbor, Washington. He joined the firm March, 2017. David Schaefer, CEO of Mintaka Financial, "Our new president, Quentin Cote, has been instrumental in driving technology improvements and expanding funding capabilities. The team of Bill Fogarty, COO, Zack Marsh, CFO, and Paul Marcoe, CTO is the strongest team I have had the opportunity to lead and I'm confident that the company will be even more successful." Joining his accolades, Don Myerson, co-manager and co-founder of Mintaka Finance, as well as President of BSB Leasing, said, ""I am delighted with the promotion of Quentin Cote as President and the appointment of Bill Fogarty as Chief Operating Officer of Mintaka. These changes add depth to our management team and strengthen Mintaka's position in the marketplace. Bill Fogarty joined the company, transitioning from the banking industry. Bill held senior positions in credit, operations and business development as well as the president of a de novo bank. His responsibilities include the day to day oversight of Mintaka Credit and Funding departments, coordinating affiliate relationships, training, compliance and operations. He represents Mintaka in the National Equipment Finance Association (NEFA) and serves on the membership committee." He served as SVP/Chief Credit Officer, First Commercial Credit Union (2015 - 2016); Chief Credit Officer, Summit State Bank (2011 - May, 2014); Chief Credit Officer, First Security Bank Montana (2011); President and CEO, Liberty Bay Bank (February, 2007 - August, 2010); VP, Commercial Lender, Kitsap Bank (2004 - 2006); Regional President, US Bank, formerly Firstar (December, 1999 - June, 2004). Education: Pacific Coast Banking School, University of Washington, 2007. Bank Management and Leadership (2005 - 2007). https://www.linkedin.com/in/engagingbusinesssolutions/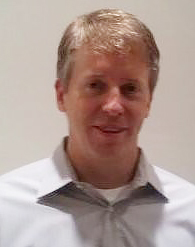 Matthew Hieber was hired as Vice President, TIAA Bank, Parsippany, New Jersey. Previously, he was Vice President, Assistant Manager, Scottrade Bank Equipment Finance (October, 2014 - March, 2018); Vice President of Asset Management, Element Financial Corporation (February, 2012 - October, 2014); VP, Asset Management, De Lage Landen (January, 2007 - February, 2012). Education: Penn State University, MBA, Finance (2000 - 2002). Fox School of Business at Temple University, BS, Finance (1988 - 1991). https://www.linkedin.com/in/matthew-hieber-9655388/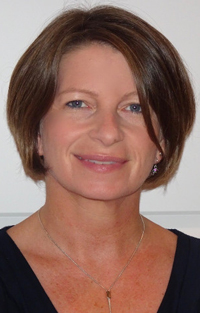 Zoe Mitchell was hired as Head of Risk North America, Corporate & Asset Finance, Macquarie Group. She is located in Jacksonville, Florida. She joined CIT in September, 2007, as Credit Manager; promoted January, 2009, Vice President, Credit; promoted March, 2012, Director of Global Credit; promoted, Senior Credit Officer, Director of US Vendor Finance; promoted, SVP Chief Credit Officer (May, 2006 - July, 2018). Prior, she was Risk Manager, GE (June, 2005 - August, 2007); Risk Director, QBE European Operations (January, 2005 - March, 2005); Risk Director, Amlin Credit (January, 2000 - December, 2004); Credit Underwriter, Euler Hermes (1998 - 2000). Education: University of Portsmouth, BA, Economics (1991 - 1994).
https://www.linkedin.com/in/zoe-mitchell-71332218/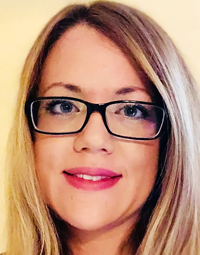 Jessica Nason was hired as Vice President of Sales, Centra Funding, Plano, Texas. She is located in Punta Gorda, Florida. Previously, she was Senior Business Development Manager, Marlin Business Services Corp. (December, 2015 - May, 2018); Finance Manager, Direct Capital Corporation (May, 2004 - October, 2005); Principal Broker/Sales SellMyTimeshareNOW, LLC (January, 2008 - June, 2010). Education: Southern New Hampshire University, Bachelor's Degree, Accounting and Business/Management. York County Community College. Associate's Degree. Business Administration and Management. General (2011 - 2012). https://www.linkedin.com/in/jessica-nason-1b550a8a/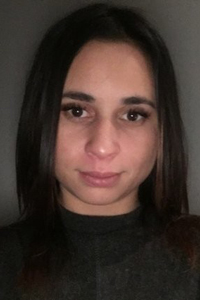 Tami Pabon-Diaz was promoted to Operations Manager, Currency, Portsmouth, New Hampshire. She joined the company July, 2017, as Title Specialist; promoted October, 2017, Head of QA and Titling. Previously, she was at Direct Capital Corporation, starting as Customer Service Representative in November, 2008; promoted to Funding Manager, May, 2011; promoted, April, 2012 as Titling Specialist. Prior, she was Automotive Logistics, US Army Reserves (February, 2005 - May, 2008). Education: The Salter School-Tewksbury Campus, Medical/Clinical Assistant (2007 - 2008). Methuen High School. Activities and societies: Army JROTC.
https://www.linkedin.com/in/tami-pabon-diaz-149ba337/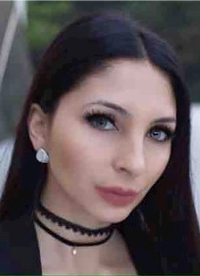 Banu Senyurt was hired as Director of Sales, RBS Funding, New York, New York. Previously she was Funding Specialist, 24 Capital (April, 2018 -July, 2018). She joined Promedis24 April, 2015 as HR Consultant; added Recruiter to her position (January, 2017 - March, 2018). Prior, she was Project Management, UniCarriers Europe (August, 2014 - April, 2015); Self Employed, Nisa Vision UG (February, 2012 - November, 2014); Assistant Management, Link Gastro (November, 2010 - October, 2011); Manager, Operations, Tagungscenter Abteizentrum (October, 2008 - November, 2010). Languages: Deutsch. English. Italian. Turkish. Education: EAE Business School, Master of Business Administration, MBA (2017 - 2018). Manhattan Institute of Management, Diploma in International Business Administration (2017 - 2018). FOM Hochshule fur Oekonomie & Management, Bachelor of Arts (B.A.), International Management (2009 - 2013).
https://www.linkedin.com/in/banu-senyurt-025492132/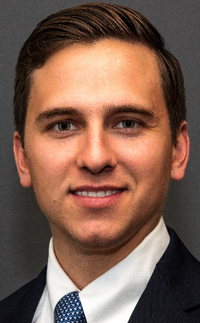 Ignacio Solares was hired as Account Executive for Wintrust Asset Finance, Frisco, Texas. Previously, he was Private Equity Associate, Search Fund Accelerator (May, 2017 - August, 2017). Prior, he joined AgroAmerica Corporation, June, 2014, Guatemala, as Account Manager; promoted February, 2015, Key Account Manager. Previously, he was Business Development Associate, Aztec Systems (March, 2013 - May, 2014). Community Service: Volunteer: Fundraiser, Universidad del Istmo (February, 2015). Food Server, Community Servings (March, 2015). Education, Boston College Carroll School of Management, Master of Business Administration (MBA) (2016 - 2018). The University of Dallas, Bachelor's Degree, Economics (2009 - 2013).
https://www.linkedin.com/in/ignaciosolares/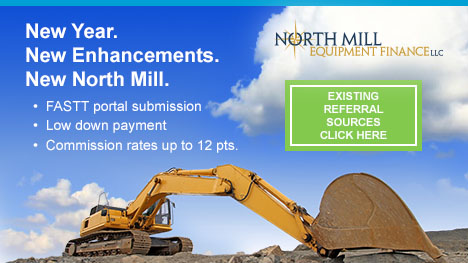 [headlines]
--------------------------------------------------------------
First American Equipment Finance
Fortune Magazine #9 Best to Work in New York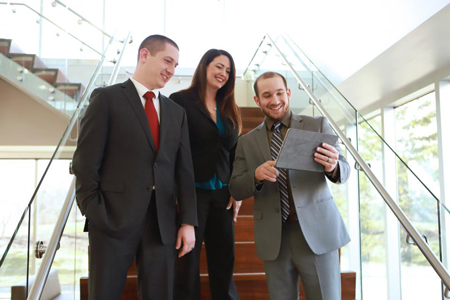 U.S. employees: 211
Industry: Banking/Credit Services
Major locations in N.Y. area: New York City; Fairport, NY
Employees say:
"This is the only company I have ever worked where I've been given the freedom and resources to create, imagine, and implement a whole new way of doing things. This is not a company that says we've always done it this way. "
#63 in the United States by Fortune Magazine
(only leasing company to make top 100)
https://www.greatplacetowork.com/best-workplaces/100-best/2018

[headlines]
--------------------------------------------------------------
Help Wanted
[headlines]
--------------------------------------------------------------
Industry Survey: Compensation
Leasing and Finance Originators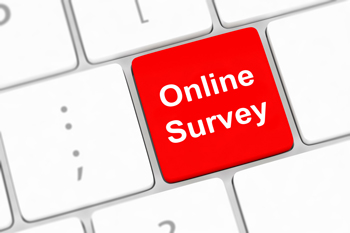 Wheeler Business Consulting is facilitating a survey on compensation for originators in the commercial equipment leasing and finance industry. The results will be made available through our monthly newsletter. Your participation is greatly appreciated and is needed to increase the value of the data.

The survey is designed to take 2 to 5 minutes to complete.
Click here to begin the survey
https://www.surveymonkey.com/r/NVF7H5H
Thank you for your participation.
If you have any questions, please contact Scott Wheeler @ 410-877-0428
[headlines]
--------------------------------------------------------------
Confidence Drops to 62.8 in July from 66.2 in June
Equipment Leasing and Finance Industry Report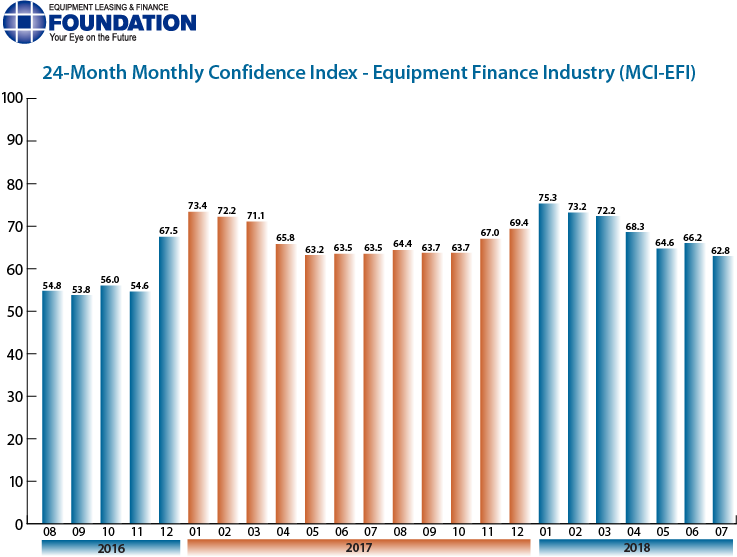 The Equipment Leasing and Finance Founding Monthly Confidence Index for the Equipment Finance Industry shows confidence took a drop, after its slight rise in June of 66.2 to now 63.8, perhaps reflecting the marketplace.
The survey demographics perhaps give a better idea about the report, as you see the company demographics who responded to survey:
Organization Size
Under $50 Million 9.68%
$50 Million – $250 Million 9.68%
$250 Million – $1 Billion 25.81%
Over $1 Billion 54.84%
Market Segments Based
on Transaction Size of New Business Volume
Large-Ticket (New Business Volume Avg. Transaction Size Over $5 Million) 19.35%
Middle-Ticket (New Business Volume Avg. Transaction Size of $250,000 – $5 Million) 51.61%
Small-Ticket (New Business Volume Avg. Transaction Size of $25,000 – $249,999) 29.03%
Micro-Ticket (New Business Volume Avg. Transaction Less Than $25,000) 0.00%
Survey Demographics Market Segment
Bank 64.52%
Captive 9.68%
Financial Services 0%
Independent 22.58%
Other 3.23%
Full Report:
https://www.leasefoundation.org/industry-resources/monthly-confidence-index/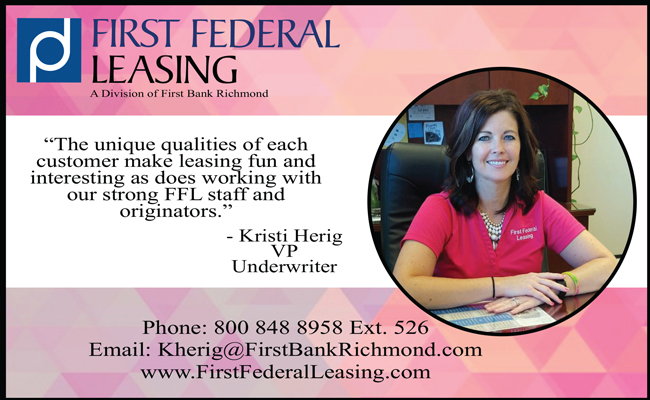 [headlines]
--------------------------------------------------------------
July Beige Book Report
10 of the 12 Districts reporting moderate or modest growth

MarketWatch reports, "The rapidly expanding U.S. economy is running out of room to grow any faster as shortages of skilled workers and rising costs of raw materials handcuff businesses, the Federal Reserve said. The specter of increasing tariffs and a broad trade war is adding to the anxiety."
Beige Book Highlights:
"Overall Economic Activity
Economic activity continued to expand across the United States, with 10 of the 12 Federal Reserve Districts reporting moderate or modest growth. The outliers were the Dallas District, which reported strong growth driven in part by the energy sector, and the St. Louis District where growth was described as slight. Manufacturers in all Districts expressed concern about tariffs and in many Districts reported higher prices and supply disruptions that they attributed to the new trade policies. All Districts reported that labor markets were tight and many said that the inability to find workers constrained growth. Consumer spending was up in all Districts with particular strength in Dallas and Richmond. Contacts reported higher input prices and shrinking margins. Six Districts specifically mentioned trucking capacity as an issue and attributed it to a shortage of commercial drivers. Contacts in several Districts reported slow growth in existing home sales but were not overly concerned about rising interest rates. Commercial real estate was largely unchanged.
"Employment and Wages
Employment continued to rise at a modest to moderate pace in most Districts. Labor markets were described as tight, with most Districts reporting firms had difficulty finding qualified labor. Shortages were cited across a wide range of occupations, including highly skilled engineers, specialized construction and manufacturing workers, IT professionals, and truck drivers; some Districts indicated labor shortages were constraining growth. Districts noted firms were adding work hours, strengthening retention efforts, partnering with local schools, and converting temporary workers to perma¬nent, as well as raising compensation to attract and retain employees. On balance, wage increases were modest to moderate, with some differences across sectors; a couple of Districts cited a pickup in the pace of wage growth.
Prices
"Prices increased in all Districts at a pace that was modest to moderate on average; reports showed upticks in inflation in several Districts. The prices of key inputs rose further, including fuel, construction materials, freight, and metals; a few Districts described these input price pressures as elevated or strong. Tariffs contributed to the increases for metals and lumber. However, the extent of pass-through from input to consumer prices remained slight to moderate. Movements in agricultural commodities prices were mixed across products and Districts. Pricing pressures are expected to intensify further moving forward in some Districts, while in others the outlook is for stable price increases at a modest to moderate pace."
July Beige Book Report by District (32 pages)
http://leasingnews.org/PDF/beigebook_20180718.pdf
[headlines]
--------------------------------------------------------------
Fernando's View
By Fernando F. Croce
New releases at the box-office bring a trenchant satire ("Sorry to Bother You") and a fascinating documentary (The King"), while acidic comedy ("The Death of Stalin"), intense drama ("Loveless") and a beloved crowd-pleaser ("Bull Durham") come to DVD.
In theaters: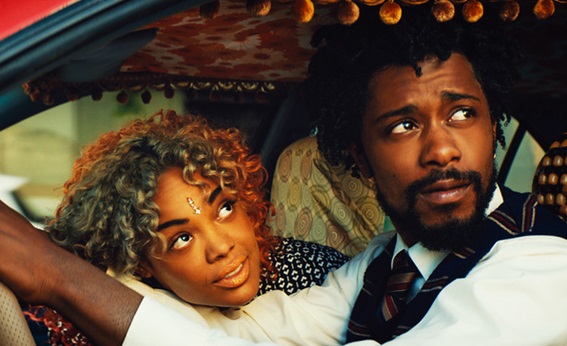 Sorry to Bother You (Annapurna Pictures): Rapper Boots Riley makes an impressive directorial debut with this energetic, trenchant social satire, set in a dark-fantasy version of Oakland. The protagonist is Cassius Green (Lakeith Stanfield), a hapless telemarketer whose struggling life takes a sharp turn when he discovers a way to increase his sales at work. Learning to use what he calls his "white voice," he finds himself skyrocketing to the top of the company, where he falls under the spell of CEO Steve Lift (Armie Hammer). Facing untold riches, Cassius is more than ever torn between capitalistic gains and the underdog integrity represented by his friends and colleagues. Working with a strain of comic sci-fi reminiscent of Terry Gilliam's "Brazil," Riley fires a sharp and original blast that tackles race and greed.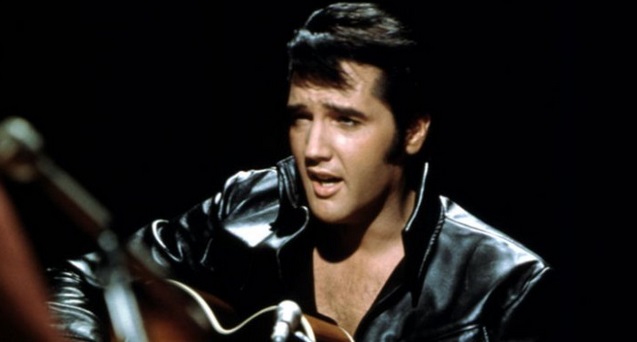 The King (Oscilloscope): Elvis Presley has been the subject of countless studies, yet award-winning filmmaker Eugene Jarecki ("Why We Fight") sheds compelling new light on the legendary performer in this ambitious documentary. Structuring his inquiry as a cross-country ride in Presley's famous silver Rolls-Royce, Jarecki examines the singer's personal story as well as his metaphorical intimations. There's the by-now familiar narrative from Mississippi roots to Los Angeles stardom to Las Vegas infamy, sprinkled with incredible details from people who knew him. And there are also interviews with a wide variety of talking heads discussing what the icon means to them, ranging from Alec Baldwin and Chuck D to Mike Myers and James Carville. As with "O.J.: Made in America," the film paints a sprawling, probing portrait of celebrity and the American Dream.

Nextflix Tip: A towering figure in the documentary field, French director Claude Lanzmann (1925-2018) combined a rigorous cinematic approach to the sometimes terrible necessity of remembering the past. So check out Netflix for his best projects, above all the staggering Holocaust film "Shoah" (1985).
On DVD: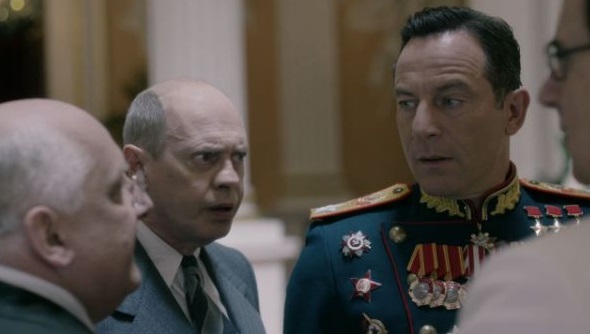 The Death of Stalin (IFC Films): A virtuoso of withering political satire, writer-director Armando Ianucci ("In the Loop") tackles his most ambitious project yet with this rollicking dark comedy, set in Russia during the chaotic final days of Stalinism. As Joseph Stalin (played by Adrian Mcloughlin) falls ill, the cabal of totalitarian buffoons around him scramble to see who'll fill the dictator's shoes. There's Party Head Khrushchev (Steve Buscemi), bellicose Field Marshall Zhukov (Jason Isaacs), Foreign Minister Molotov (Michael Palin), and panicky General Secretary Malenkov (Jeffrey Tambor). As the threat of a coup hangs in the air, the venal characters continue to stab each other in the back for the ultimate fate of the nation. Mercilessly choreographing the farcical machinations of power, Ianucci and his tip-top cast find laughs in a volatile and timely territory.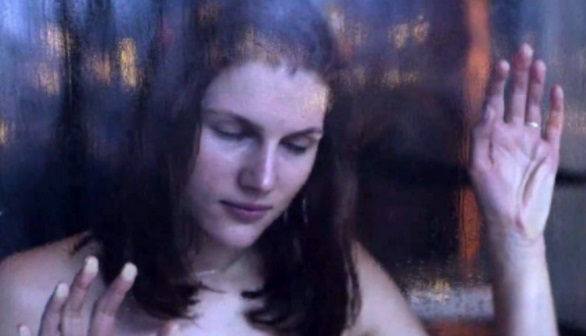 Loveless (Amazon): Acclaimed Russian filmmaker Andrey Zvyagintsev ("Leviathan") serves up another stark, harrowing portrait of modern Russia with this Oscar-nominated drama. The story hinges on 12-year-old Alexey (Matvey Novikov), a Moscow boy who's going through a particularly difficult time. His parents, Zhenya (Maryana Spivak) and Boris (Aleksey Rozin), are going through a venomous divorce, which causes Alexey to run away. As the authorities get involved in the missing case, the two adults embark on a grueling emotional journey, hoping for the best while preparing for the worst. Combining mystery and tragedy, Zvyagintsev crafts a hauntingly ambiguous tale filled with complex characters and full-bodied performances—an often painful but rewarding film that also carries strong allegorical intimations. With subtitles.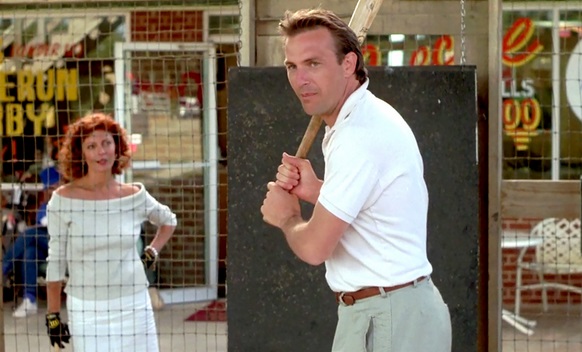 Bull Durham (Criterion): Kevin Costner had one of his most appealing roles in this crowd-pleasing comedy from 1988, written and directed by sports aficionado Ron Sheldon. Costner stars as Crash Davis, a minor-league baseball veteran whose latest venture lands him with the Durham Bulls to teach a rookie pitcher named Nuke (Tim Robbins). The friction between the two men is not mitigated by the presence of Annie (Susan Sarandon), a self-described "baseball groupie" whose flirting ways threaten to inflame their rivalry. As Nuke's pitching improves, their romantic triangle grows more unpredictable. Though the three leads are perfect in this modern screwball comedy, it's Costner's relaxed charisma that makes it work, along with Shelton's deft direction. Funny, sexy and full of memorable lines, it's one of the best of all sports movies.
[headlines]
--------------------------------------------------------------
Boxer/Pointer
San Diego, California Adopt-a-Dog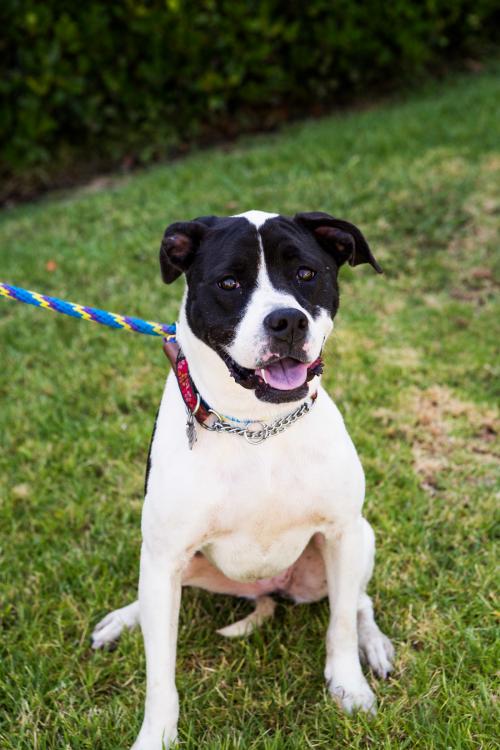 Pfeifer
Female
Young
Medium Size
If you are looking for a medium-sized young lady with a friendly, playful and engaging personality, you will have to come check out Pfeifer! This sweet-faced Boxer mix was found as a stray. Upon her arrival at TBL, she made fast friends with Cowboy, another good-natured Staffy. The two enjoyed playing and exploring the yard together. Her boyfriend Cowboy was recently adopted and now it is Pfeifer's turn! Pfeifer is a smart cookie. She already has some basic commands under her belt, and even knows how to roll over on command! Pfeifer has proven herself to be a good hiking buddy on K9rs adventures all over the county. Her outgoing, goofy, and fun-loving disposition allows her to make new friends with ease. Pfeifer is a great medium size of 45 pounds, and we think she is just over a year old. Come give Pfeifer a spin and prepare to fall in love! If you'd like to meet Pfeifer, please visit www.thebarkinglot.net/adopt.
Application:
http://thebarkinglot.net/adopt
The Barking Lot
486 Raleigh Avenue
El Cajon, CA 92020
email: info@thebarkinglot.net
You may call and leave us a voicemail on 619-354-4825.
Adopt a Pet
http://www.adoptapet.com/


[headlines]
--------------------------------------------------------------
deBanked Connect: San Diego, California
Thursday, October 4, 2018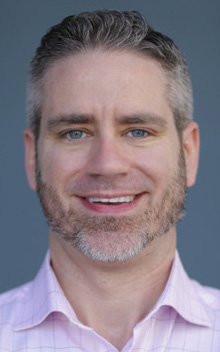 Editor and Publisher of deBanked Shawn Murray notes the event will be a "a little bit of formal networking, a few speakers, and then 2 and a half hours or so on the rooftop of the Andaz with an open bar and appetizers. Shorter networking events like that one are part of the 'Connect' tour we've been putting together. The first one was in Miami this past January. Broker Fair will be our big annual conference in April or May every year."
3:00 PM - 8:00 PM PDT
$129 Limited Attendance
Andaz San Diego
a concept by Hyatt
600 F Street
San Diego, CA 9210
At the Andaz in San Diego, deBanked will bring together brokers, funders, and folks from the MCA and small business lending industry for an evening of education, networking, and cocktails.
Short Video of Brooklyn New York "Connect"

Register: Space is Limited
https://www.eventbrite.com/e/debanked-connect-san-diego-tickets-46168812160
Photos from previous deBanked events:
Broker Fair 2018, Brooklyn, NY – May 14, 2018
Broker Fair 2018 Pre-show party – Brooklyn, NY – May 13, 2018
deBanked Connect – Miami, FL – January 25, 2018
deBanked Golf Outing – Brooklyn, NY – August 28, 2017

[headlines]
--------------------------------------------------------------
News Briefs----

America's Largest Aluminum Maker Is Getting Hit by US Tariffs
Alcoa Corp. lowered its 2018 profit
https://www.bloomberg.com/news/articles/2018-07-18/alcoa-cuts-2018-profit-forecast-from-tariffs-and-energy-costs
24% of Tesla Model 3 orders have been canceled,
analyst says
https://money.cnn.com/2018/07/19/technology/business/tesla-downgrade/index.html
[headlines]
--------------------------------------------------------------


You May Have Missed---
Prime Day 2018 was Amazon's biggest yet
http://www.businessinsider.com/amazon-prime-day-2018-was-largest-in-history-2018-7
[headlines]
--------------------------------------------------------------
SHORTSTOP
By Charles Ghigna ©
Published: Boyd Mills Press (2003)
The slits of his eyes
hidden in shadows
beneath the bill of his cap,
he watches and waits
like a patient cat
to catch what comes
his way.
Crack!
and he pounces
upon the ball,
his hands flying
above the grass,
flinging his prey
on its way
across the diamond
into a double-play.
[headlines]
--------------------------------------------------------------

Sports Briefs---
NFL's Dolphins plan to suspend, fine players
who protest during anthem
http://www.pressdemocrat.com/sports/8549650-181/nfls-dolphins-plan-to-suspend?sba=AAS
Jimmy Garoppolo dates porn star Kiara Mia
https://www.sfchronicle.com/49ers/article/Jimmy-Garoppolo-dates-porn-star-Kiara-Mia-13088837.php?src=hp_totn
[headlines]
--------------------------------------------------------------


California Nuts Briefs---

The tiny town of Mariposa lines up to salute
as hero firefighter's body passes by
https://www.sfchronicle.com/bayarea/article/Near-Yosemite-a-small-town-pays-respect-to-one-13083211.php?cmpid=gsa-sfgate-result
University of California proposes first tuition
decrease in almost 20 years
https://www.sacbee.com/news/politics-government/capitol-alert/article215101735.html#emlnl=Alerts_Newsletter
20 reasons people gave for moving to Texas from Sonoma County
http://www.pressdemocrat.com/lifestyle/8515598-181/20-reasons-people-gave-for
Construction kicks off on waterfront tower in San Francisco
amid wave of ultra-luxury condos at $2.5 Million
https://www.bizjournals.com/sanfrancisco/news/2018/07/17/75-howard-waterfront-condos-john-buck-co.html
[headlines]
--------------------------------------------------------------



"Gimme that Wine"

http://www.youtube.com/watch?v=EJnQoi8DSE8
Early Reports Put 2018 Harvest at Above Average
https://www.winesandvines.com/news/article/201152/Early-Reports-Put-2018-Harvest-at-Above-Average
Doing Time in Tuscany
https://www.winespectator.com/blogs/show/id/Frescobaldi-Gorgona-Prison-Wine#.W1AOiKinDdQ.twitter
Historic photos show the early days of Buena Vista Winery
http://www.pressdemocrat.com/news/8544649-181/historic-photos-show-the-early
Thirsty vineyard, Big Ag test landmark aquifer law
https://www.eenews.net/stories/1060089215
How rosé became the most obnoxious drink in America
https://nypost.com/2018/07/17/how-rose-became-the-most-obnoxious-drink-in-america/
Wine Prices by vintage
http://www.winezap.com
http://www.wine-searcher.com/
US/International Wine Events
http://www.localwineevents.com/
Leasing News Wine & Spirits Page
http://two.leasingnews.org/Recommendations/wnensprts.htm

[headlines]
----------------------------------------------------------------
This Day in History
1591 - Anne Marbury was baptized in Alford, England. America's first female religious leader, she was the daughter of an outspoken clergyman silenced for criticizing the Church of England. Better educated than most men of the day, she spent her youth immersed in her father's library. At twenty-one, Anne Marbury married Will Hutchinson and began bearing the first of their fifteen children. She became an adherent of the preaching and teachings of John Cotton, a Puritan minister who left England for America.
http://memory.loc.gov/ammem/today/jul20.html
1848 - The Seneca Falls Convention convened for a second day. On the previous day, convention organizer Elizabeth Cady Stanton had read the "Declaration of Sentiments and Grievances." In the process of reviewing a list of attached resolutions, a group united across the boundaries of gender and race to demand women's right to vote in the United States.
(second part of: http://memory.loc.gov/ammem/today/jul20.html )
1858 - Approximately 1,500 baseball fans were charged 50 cents each to watch a baseball game between the New York All-Stars and a Brooklyn team at Fashion Race Course on Long Island. This is the first record of a "commercial" game of baseball as admission was charged for the first time. In a prelude to the next century, New York beat Brooklyn 22-18.
1861 – The Congress of the Confederate States of America held its first session, in Richmond, VA.
1864 – During the Battle of Peachtree Creek near Atlanta, Confederate forces under Gen. John Bell Hood unsuccessfully attacked Union forces under Gen. William Tecumseh Sherman.
1874 - General George Custer and the first official exploring expedition enters Black Hills with 110 wagons and 1,000 men, in direct violation of a treaty of 1868 that barred whites from sacred hills. He was out to make a name for himself in history.
1901 - Henry Emmett "Heinie" Manush (1901-1971) was born in Tuscumbia, AL. Manush spent 17 seasons in the Majors, playing for the Tigers, Browns, Senators, Red Sox, Dodgers and Pirates to a career .330 batting average. He won the AL batting title in 1926. Manush was elected to the Baseball Hall of Fame in 1964.
1903 – Ford Motor Company shipped its first car. Henry Ford's first attempt at a car company under his own name was the Henry Ford Company in 1901, which became the Cadillac Motor Company in 1902, after Ford left with the rights to his name. The Ford Motor Company was launched in a converted factory in 1903 with $28,000 in cash from twelve investors, most notably The Dodge Brothers (who would later found their own car company). During its early years, the company produced just a few cars a day. Groups of two or three men worked on each car, assembling it from parts made mostly by supplier companies contracting for Ford. Within a decade, the company would lead the world in the expansion and refinement of the assembly line concept, and Ford soon brought much of the part production in-house in a vertical integration that seemed a better path for the era.
1911 – Frank Schulte hit for the cycle to help the Cubs top the Phillies, 4-3. He ends the year as the first player ever to top the 20 mark in doubles, triples, homers, and stolen bases. Only Willie Mays in 1957 matched him in the 20th century; the feat will be matched twice in 2007, by Curtis Granderson and Jimmie Rollins.
1920 – Elliot Richardson (1920-99) was born in Boston. A member of the cabinets of Presidents Nixon and Ford, and as Attorney General, he was a prominent figure in the Watergate scandal. Rather than obey President Nixon's order to fire special prosecutor Archibald Cox, he resigned in what has become known as the Saturday Night Massacre.
1922 - Alto/tenor sax player/arranger Ernie Wilkins (1922-99) was born in St. Louis, MO. Perhaps best known for his Count Basie arrangements.
http://www.harlem.org/people/wilkins.html.
http://elvispelvis.com/erniewilkins.htm
1930 - The temperature at Washington, D.C. soared to an all-time record of 106 degrees. The next day, Millsboro reached 110 degrees to set a record for the state of Delaware. July, 1930 was one of the hottest and driest summers in the U.S., particularly in the Missouri Valley where severe drought conditions developed. Toward the end of the month, state records were set for Kentucky with 114 degrees, and Mississippi with 115 degrees.
1932 – In the Nation's Capital, police fired tear gas on World War I veterans, part of the Bonus Expeditionary Force, who attempt to march to the White House.
1934 - 118ø F (48ø C), Keokuk, Iowa (state record)
1934 – In Minneapolis, police fired upon striking truck drivers during the Minneapolis Teamsters Strike of 1934, killing two and wounding sixty-seven.
1934 - In Seattle, police fired tear gas on and club 2,000 striking longshoremen. The Governor of Portland, OR called out the National Guard to break a strike on the Portland docks.
1938 - The Justice Department filed suit in New York against the motion picture industry charging violations of the Sherman Antitrust Act in regards to the studio system. The case would eventually result in a break-up of the industry in 1948.
1938 – Natalie Wood (1938-81) was born Natalie Zacharenko in San Francisco. Her screen roles include "Miracle on 34th Street," "Splendor in the Grass," "Rebel Without a Cause," and "West Side Story." After first working in films as a child, Wood became a successful Hollywood star as a young adult, receiving three Academy Award nominations before she was 25 years old. Wood drowned near Santa Catalina at the time her last film, "Brainstorm" (1983), was in production with co-star Christopher Walken. Her death was declared an accident for 31 years; in 2012 after a new investigation, the cause was reclassified as "undetermined."
1939 - Birthday of Judy Chicago, born Judith Sylvia Cohen, in Chicago. An artist who encourages women to do what she did, assimilate female imagery into their art work, she established educational programs for women, was one of the founders of the Los Angeles Feminist Studio Workshop which, among other things, opened the Woman's Building, and creator of a number of exciting woman-related images and sculptures.
http://www.indiana.edu/~scsweb/jchicago/chicago_cu2.jpg
http://www.judychicago.com/
http://www.npr.org/programs/atc/features/2002/oct/chicago/
1940 - The first pop music record charts for single songs were published by the music grade newspaper "Billboard." The first Number One song was Tommy Dorsey's "I'll Never Smile Again," sung by Frank Sinatra.
1940 – California's first freeway opened, the Arroyo Seco Parkway. Formerly known as the Pasadena Freeway, it connects LA and Pasadena alongside the Arroyo Seco seasonal river. It became a part of new alignment of US Route 66. A groundbreaking ceremony in South Pasadena on March 22, 1938 commenced construction and generally progressed from Pasadena southwest. The road remains largely as it was on opening day and it now carries the designation State Route 110. In 2010, as part of plans to revitalize its scenic value and improve safety, Caltrans renamed the roadway back to its original name
1944 - President Franklin D. Roosevelt was nominated for an unprecedented 4th term at the Democratic convention. Harry S. Truman of Missouri was nominated for Vice-President. At the end of June, the Republican National Convention nominated Thomas E. Dewey, Governor of New York for the presidency and Gov. John W. Bricker of Ohio for the vice-presidency.
1944 - The Browns' Nels Potter became the first pitcher suspended for throwing spitballs. He was banned for 10 days for allegedly "putting an illegal substance on the ball." Potter will return and win 19 games for St. Louis.
1945 - Top Hits
"Dream" - The Pied Pipers
"The More I See You" - Dick Haymes
"Sentimental Journey" - The Les Brown Orchestra (vocal: Doris Day)
"Stars and Stripes on Iwo Jima" - Bob Wills
1946 - 13 year old Petula Clark made her first appearance on British TV
1947 - Carlos Santana was born Autlan de Navarro, Jalisco, Mexico
1947 – Hank Thompson played 2B while Willard Brown played CF for the St. Louis Browns against the Red Sox. It was the first time that two black players appeared in the same Major League lineup.
1948 - An unprecedented 10-game suspension and $500 fine of an umpire, the veteran Bill McGowan, was announced by AL President Will Harridge following a confrontation in the Senators-Indians game. Tired of Senators pitcher Ray Scarborough continually complaining about strike calls, McGowan threw a ball-and-strike indicator at him and ejected Washington manager Joe Kuhel and several coaches.
1950 - LIBBY, GEORGE D., Medal of Honor
Rank and organization: Sergeant, U.S. Army, Company C, 3d Engineer Combat Battalion, 24th Infantry Division. Place and date: Near Taejon, Korea, 20 July 1950. Entered service at: Waterbury, Conn. Birth: Bridgton, Maine. G.O. No.: 62, 2 August 1951. Citation: Sgt. Libby distinguished himself by conspicuous gallantry and intrepidity above and beyond the call of duty in action. While breaking through an enemy encirclement, the vehicle in which he was riding approached an enemy roadblock and encountered devastating fire which disabled the truck, killing or wounding all the passengers except Sgt. Libby. Taking cover in a ditch Sgt. Libby engaged the enemy and despite the heavy fire crossed the road twice to administer aid to his wounded comrades. He then hailed a passing M-5 artillery tractor and helped the wounded aboard. The enemy directed intense small-arms fire at the driver, and Sgt. Libby, realizing that no one else could operate the vehicle, placed himself between the driver and the enemy thereby shielding him while he returned the fire. During this action he received several wounds in the arms and body. Continuing through the town the tractor made frequent stops and Sgt. Libby helped more wounded aboard. Refusing first aid, he continued to shield the driver and return the fire of the enemy when another roadblock was encountered. Sgt. Libby received additional wounds but held his position until he lost consciousness. Sgt. Libby's sustained, heroic actions enabled his comrades to reach friendly lines. His dauntless courage and gallant self-sacrifice reflect the highest credit upon himself and uphold the esteemed traditions of the U.S. Army.
1950 - The "Arthur Murray Party" premiered on television. This ballroom dancing show appeared on all four networks (ABC, Dumont, CBS and NBC) and was hosted by Kathryn Murray, wife of famed dance school founder Arthur Murray. "Arthur Murray taught me to dance in a hurry." He is the uncle of our good friend Bob Teichman (Murray dropped his middle name as Teichman did not rhyme with very many things.)
1951 - In a move that will aid their pennant drive, the New York Giants put OF Bobby Thomson at 3B to replace the slumping and injured Hank Thompson. Thomson, who lost his CF job to the rookie Willie Mays, will hit .357 for the rest of the season.
1953 - Top Hits
"Song from Moulin Rouge" - The Percy Faith Orchestra
"April in Portugal" - The Les Baxter Orchestra
"I'm Walking Behind You" - Eddie Fisher
"It's Been So Long" - Webb Pierce
1954 - Elvis Presley performed on what was probably the smallest stage of his career when he appeared on the back of a flatbed truck outside a Memphis drugstore for its grand opening. Elvis was then a member of The Blue Moon Boys trio with Bill Black and Scotty Moore, who took their name from a song they had recorded just two weeks previously, "Blue Moon of Kentucky".
1958 - During the first game of a doubleheader, Tiger Jim Bunning no-hits the Red Sox, 3-0. The future Hall of Famer will become the first modern pitcher to toss a no-hitter in both leagues when throws a perfect against the Mets in 1964.
1960 – The Polaris missile was successfully launched from a submarine, the USS George Washington, for the first time.
1961 - Top Hits
"Tossin' and Turnin'" - Bobby Lewis
"The Boll Weevil Song" - Brook Benton
"Yellow Bird" - Arthur Lyman Group
"Heartbreak U.S.A." - Kitty Wells
1963 - Lesley Gore released "Judy's Turn To Cry," the follow up to her number one hit, "It's My Party." The record was a continuation of the original story and it too became a Top 5 hit in the US.
1965 - Bob Dylan's "Like a Rolling Stone" is released by Columbia records. The disc turns out to be his biggest hit ever climbing to number two on the U.S. pop chart and number four in the U.K.
1965 - Kama Sutra Records releases the Lovin' Spoonful's first record, "Do You Believe in Magic." It will reach #9 on the pop chart.
1965 - Yankee pitcher Mel Stottlemyre hits an inside the park grand slam against the Red Sox en route to a 6-3 victory. It was the first inside the park grand slam since 1910.
1967 - The City and County of San Francisco put up $200,000 to create a free medical clinic. Dr. Frederick Meyers (d. 1998 at 80) helped found the Haight-Ashbury Free Medical Clinic
1968 - One thousand mentally challenged athletes competed in the first Special Olympics at Soldier Field, Chicago. Today, more than one million athletes from 156 countries compete at the local, national and international level.
1968 - Iron Butterfly's album, "In-a-Gadda-da-Vida", debuted on the United States pop charts. It featured its now-famous 17-minute title track, which in turn contained one of the longest drum solos in the history of rock music.
1968 - Cream's "Wheels of Fire" LP enters the chart. It hits #1 and features the single "White Room."
1968 - Hugh Masakela's instrumental rendition of "Grazing in the Grass" reached the top of the Billboard Hot 100. A year later, The Friends of Distinction would take a vocal version of the song to number 3.
1969 - Top Hits
"In the Year 2525" - Zager and Evans
"Spinning Wheel" - Blood, Sweat and Tears
"Good Morning Starshine" - Oliver
"I Love You More Today" - Conway Twitty
1969 - American astronaut Neil Armstrong, nearly 240,000 miles from Earth, spoke these words to millions listening at home: "That's one small step for a man, one giant leap for mankind." A moment later, he stepped of the lunar module Eagle, becoming the first human to walk on the surface of the moon. That first step was taken with Armstrong's left foot.
1973 - Knuckleballer Wilbur Wood of the Chicago White Sox pitched both games of a doubleheader against the New York Yankees. No pitcher has done this since, but Wood lost both games.
1975 - Steve Van Zandt performs for the first time in concert as a member of Bruce Springsteen's E Street Band in Providence, Rhode Island.
1976 – Henry Aaron hit the final HR, #755, of his career, off Dick Drago of the California Angels.
1977 – The CIA releases documents under the Freedom of Information Act revealing it had engaged in mind control experiments.
1977 - A flash flood hit Johnstown, Pa., killing 80 people and causing $350 million in damage. In 1936, the area had been hit by 10 to 30 inches of water over a two-week period. The flood came before pending flood control legislation was enacted or any significant flood control measures implemented. The narrowness of the valleys and encroachment of buildings on the river banks contributed to record flooding. By the time nightfall came one-third of the city was under 17 feet of water and by the time flooding was over, twenty-five people lost their lives. The damages, estimated at $43 million.
1977 - Top Hits
"Da Doo Ron Ron" - Shaun Cassidy
"Looks like We Made It" - Barry Manilow
"I Just Want to Be Your Everything" - Andy Gibb
"It was Almost like a Song" - Ronnie Milsap
1978 - Steve Martin's novelty tune "King Tut" became a Top Ten hit in the US. Some of the musicians on the track were members of The Nitty Gritty Dirt Band.
1984 - Ty Cobb's record was broken by baseball great Hank Aaron when Aaron appeared in game number 3,034 of his career. At age 40, Aaron, was already playing in his 20th Major League season.
1985 - Treasure hunters began removing $400 million in coins and silver ingots from the ocean floor in the biggest underwater treasure hunt in history. The money came from the Spanish galleon, "Nuestra Senora de Atocha," which sunk in 1622, 40 miles off the coast of Key West, Florida.
1985 - Sting's solo debut, "The Dream of the Blue Turtles" enters the album charts. The LP features the hits, "If You Love Somebody Set Them Free" and "Fortress Around Your Heart."
1985 - Top Hits
"A View to a Kill" - Duran Duran
"Raspberry Beret" - Prince and The Revolution
"Every time You Go Away" - Paul Young
"Dixie Road" - Lee Greenwood
1986 - The temperature at Charleston, SC, hit 104 degrees for the second day in a row to tie their all-time record high.
1987 - Yankee first baseman Don Mattingly ties a Major League mark as he is credited with 22 putouts in one game, matching Hal Chase's feat of 1906.
1988 - The Democratic National Convention nominated Gov. Michael S. Dukakis of Massachusetts for president and Sen. Lloyd M. Bensten, Jr., of Texas for Vice-President.
1988 - The temperature at Redding, CA, soared to an all-time record high of 118 degrees. Showers and thunderstorms produced much needed rains from New England to southern Texas. Salem, IN was deluged with 7.2 inches of rain resulting in flash flooding.
1989 - Showers and thunderstorms in the Middle Atlantic Coast Region soaked Wilmington, DE with 2.28 inches of rain, pushing their total for the period May through July past the previous record of 22.43 inches. Heavy rain over that three-month period virtually wiped out a 16.82-inch deficit which had been building since drought conditions began in 1985. Thunderstorms in central Indiana deluged Lebanon with 6.50 inches of rain in twelve hours, and thunderstorms over Florida produced wind gusts to 84 mph at Flagler Beach.
1991 - Tom Petty and The Heartbreakers' "Into The Great Wide Open" LP enters the chart.
1993 - White House deputy counsel Vince Foster was found shot to death in a park near Washington, D.C., in an apparent suicide.
1994 – OJ Simpson offered a reward of $500,000 for evidence of ex-wife's killer. At last word, he has not paid himself.
1995 - The Regents of the University of California vote to end all affirmative action in the UC system by 1997.
1997 - The fully restored USS Constitution (a.k.a. Old Ironsides) celebrated its 200th birthday by setting sail for the first time in 116 years.
2000 - The leaders of Salt Lake City's bid to win the 2002 Winter Olympics are indicted by a federal grand jury for bribery, fraud, and racketeering
2012 - A gunman opened fire at a movie theater in Aurora, CO, as it is showing "The Dark Knight Rises," killing 12 and injuring 70 others.
2015 – The US and Cuba resumed full diplomatic relations after five decades.
2017 – OJ Simpson was granted parole to be released from prison after serving nine years of a 33-year sentence after being convicted of armed robbery in Las Vegas. He was released in October, 2017.
-------------------------------------------------------------

SuDoku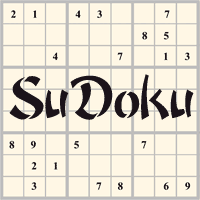 The object is to insert the numbers in the boxes to satisfy only one condition: each row, column and 3x3 box must contain the digits 1 through 9 exactly once. What could be simpler?
http://leasingnews.org/Soduku/soduko-main.htm
--------------------------------------------------------------

Daily Puzzle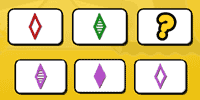 How to play:
http://www.setgame.com/set/puzzle_frame.htm
Refresh for current date:
http://www.setgame.com/set/puzzle_frame.htm
--------------------------------------------------------------


http://www.gasbuddy.com/
http://www.gasbuddy.com/GB_Map_Gas_Prices.aspx
http://www.gasbuddy.com/GB_Mobile_Instructions.aspx
--------------------------------------------------------------

Weather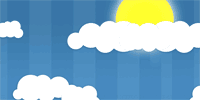 See USA map, click to specific area, no commercials
--------------------------------------------------------------

Traffic Live---
Real Time Traffic Information
You can save up to 20 different routes and check them out with one click,
or type in a new route to learn the traffic live
--------------------------------