"Specializing in Equipment Financing"
Charlotte * Los Angeles * New York * Phoenix

National Account Managers
60% com./30% res. APP only to $150,000. No industry/geo restrictions. Tremendous flexibility/freedom: your home office or our regional offices. bjohnson@alliancecap.com

Friday, July 19, 2006
Headlines---
Classified Ads-Doc.Mgr./Finance/Legal
Pictures from the Past--1994-Bill Graneri
Mortgage rates at 4-year high
Reverse mortgages on the rise
Tiger Leasing joins "Broker/Lessor" list
Haws Consulting Group:Back Office list
Classified Ads---Help Wanted
Cartoon—George Booth, New Yorker
Gerry Egan on "Evergreen Leases"
Gerry and Jamie on the Road again
Leasing Assoc. Meetings Open to All
ELA and FASB/IASB Meeting News
FASB----A giant leap for...
by Shawn Halladay
FASB Official Press Release
Zions Bancorporation Record Earnings
News Briefs---
You May have Missed---
Sports Briefs---
California Nuts Brief---
"Gimme that Wine"
Calendar Events
Today's Top Event in History
This Day in American History
Baseball Poem
SuDoku Puzzle
######## surrounding the article denotes it is a "press release"
-------------------------------------------------------------------

Classified ads--- Documentation Manager / Finance / Legal
Blumehof Winery, Dutzow, Missouri *
Restaurant
Documentation Manager: New York, NY
10+ years in equipment leasing/secured lending. Skilled in management & training, documentation, policy and procedure development & implementation, portfolio reporting. Strong work ethic.
Email: dln1031@nyc.rr.com

Documentation Manager: Phoenix, AZ
Lease Administrator with exp. in lease administration, doc. & porfolio management for $200M in IT assets. Additional experience financial analysis process improvement/development.
Email: jeg3894@cox.net

Finance: Austin, TX
20+ years all facets of lease/finance. Collection and credit management. Equipment & rolling stock structuring. $150k credit authority, $100 million portfolio management.
Email: texmartin@juno.com


Finance: Chicago, IL
Experienced in big ticket origination, syndication, valuation and workout.
Twenty five years, MBA, CPA,

JD, LLM (Tax), structuring specialist. Inbound and outbound transactions.
Email: pal108381@comcast.net
Transaction Summary
Website: www.tlgattorneycpa.com

Finance: Orange County, CA
25+ years experience large ticket and mid-market commercial finance. Senior manager in operations, documentation, legal, credit, workouts, portfolio management. $2+Billion portfolio. MBA Finance. Juris Doctor.
Email: finance1000@cox.net


Finance: San Jose, CA
15+ years sourcing debt, managing cash and receivables and other treasury functions. Strong background in credit, contract
administration and bankruptcy litigation experience. MBA Finance.
Email: raycis@comcast.net
Finance: Sausalito, CA
Sr. Corp. officer, presently serving as consultant, fin. service background, M&A, fund raising, great workout expertise, references Email: nywb@aol.com
Finance: Toronto
Long diverse career financial services industry. Executed billions of dollars of leases over 20 years; structuring, executing and pricing US/Canadian transactions. Per Diem or full time.
E-mail: eslavens@eol.ca
Legal: Los Angeles, CA
Experienced in-house corporate and financial services attorney seeks position as managing or transactional counsel. Willing to relocate.
Email: sandidq@msn.com
For a full listing of all "job wanted" ads, please go to:
http://64.125.68.91/AL/LeasingNews/JobPostings.htm
To place a free "job wanted" ad, please go to:
http://64.125.68.91/AL/LeasingNews/PostingForm.asp
*"Wine is a constant proof that God loves
us and loves to see us happy."
-Benjamin Franklin (1706-1790)
"Blumenhof Winery is located on Highway 94 in the historic village of Dutzow, Missouri's oldest German settlement, founded in 1832. Blumenhof, which in German means "Court of Flowers," takes its name from the Blumenberg family's ancestral farm in northwestern Germany. German heritage is also expressed in the winery's architecture and in the warm friendly ambiance that invites visitors to "stop... and smell the Blumen."
--------------------------------------------------------------

Pictures from the Past—1994
Bill Graneri,
Principal Graneri Associates
Milltown, NJ
The late Master of equipment leasing sales training. His books and audio tapes are still valid today.
--------------------------------------------------------------

Mortgage rates at 4-year high
30-year mortgages rates hit their highest level nationally since the spring of 2002.
Freddie Mac reported yesterday that rates on 30-year, fixed-rate mortgages increased to a nationwide average of 6.80 percent, up from 6.74 percent last week.
The increase pushed 30-year rates to the highest level since they stood at 6.81 percent the week of May 24, 2002.
Across the country, reports come in that housing prices continue to rise, such as 5% reported in Dallas, Texas. The low mortgage rates pushed the largest boom since World War II, but sales are slipping with more "inventory" on the market.
It was predicted that by the end of the year mortgage rates would hit 7%, but it appears it will happen much sooner than later, particularly if the Feds raise rates, which they will do, but the guess is when, August or September. Inflation continues in all products as China buys all raw material, including oil, in great numbers.
The rise in mortgage rates this week was blamed in part on further increases in inflation, including a 0.3 percent increase in core inflation as measured by the consumer price index, which was reported on Wednesday.
Rates on 15-year, fixed-rate mortgages, a popular choice for refinancing, increased to 6.41 percent, up from 6.37 percent last week.
Rates on one-year adjustable rate mortgages rose to 5.80 percent, up from 5.75 percent last week.
Rates on five-year adjustable-rate mortgages rose to 6.36 percent, up from 6.33 percent last week.
The mortgage rates do not include add-on fees known as points. The 30-year and five-year mortgages carried a nationwide average fee of 0.5 point. The 15-year mortgage had a nationwide average fee of 0.4 point and the one-year ARM carried a fee of 0.6 point.
A year ago, 30-year mortgages averaged 5.73 percent, 15-year mortgages stood at 5.32 percent, one-year ARMs were at 4.42 percent and five-year ARMs averaged 5.26 percent.
----------------------------------------------------------------

Reverse mortgages on the rise
ABSnet
Securitizations backed by reverse mortgages are expected to boom in the second half of this year, with as many as six deals being discussed in the market, according to private and rating agency sources. The sector has piddled along in recent years, restrained by low volume and secondary market unfamiliarity. Now, sizable strides in origination volume and more accommodating regulatory changes have drawn the interest of investment bankers — always happy to stumble upon a new and, at least initially, higher-yielding asset class.
"We're pretty bullish about the growth of our industry, and particularly as it relates to the secondary market. We're getting a lot of interest from traditional investors that have been buying bonds and loans in the (traditional mortgage) market," said Jim Mahoney, chief executive of Financial Freedom Senior Funding Corp., a subsidiary of IndyMac and the largest U.S. reverse mortgage lender by market share.
A run-up in housing values, along with an aging U.S. population, has an increasing number of mortgage lenders interested in issuing the loans. First Freedom's dollar volume alone increased to $1.1 billion in the first quarter from $506 million a year earlier. (Secondary market developments within the reverse mortgage market contributed to IndyMac's decision not to spin the company off in an IPO this year.) The lender, which historically has sold its proprietary loan product to Lehman Brothers, has negotiated a deal to sell its Federally insured strain of reverse mortgage loans to an additional private investor. The lender is also considering the prospect of direct securitization, Mahoney said.
Reverse mortgages are essentially an alternative to home equity loans for elderly homeowners. In a reverse mortgage, the lender typically pays the borrower, either once, monthly or in a line-of-credit fashion, based on the home's value and length of time the borrower is expected to live or occupy the residence.
Growing market
Up until now, all reverse mortgage securitizations have been backed by uninsured loans, which are tough to accumulate because they comprise only a sliver of the market, and are expensive to securitize. Roughly 95% of reverse mortgages are the Federal Housing Administration-insured Home Equity Conversion Mortgages (HECMs), and up until recently, Fannie Mae has scooped up the majority of them for its portfolio. But within the last several years, regulatory changes that allow for the HECMs to be securitized within REMIC structures have prompted a number of investment banks to intercept Fannie Mae's hold on these loans.
Adding to the sector's momentum, a bill currently idling in Congress would work to increase HECM loan limits and lift a cap set on the number of such loans that can be originated, according to Darryl Hicks, associate director of the Reverse Mortgage Lending Association, the industry's trade organization. The number of HECM loans issued this year is up 77% over last year, Hicks said. The Department of Housing and Urban Development last year reported some 450 lenders approved to issue the HECM loans, compared to about 200 in 2004, he said.
"If you look at the fact that (HECM loans) represent 90% of the unit count in originations these days, the first place where investors will go is where the loan volume is, and that is with the FHA conversion mortgages, so I think you'll see a HECM securitization in the near future," Mahoney said.
Secondary market develops
Investment banks are at various stages of readiness to issue reverse mortgages securitizations; some are acquiring loans and structuring their deals while others are simply feeling the waters.
"We've had inquiries from several investment bankers on about half-a-dozen or so transactions that they are putting together and expect to bring to market in 2006," said Vincent Barberio, a managing director in Fitch Ratings' RMBS group. Most of the inquiries, he said, are regarding the HECM loans. Standard & Poor's is also anticipating as many as six transactions this year, while Moody's Investors Service in its esoteric ABS outlook for this year predicted one deal.
Likewise, only one reverse mortgage deal came to market last year — the $503 million Structured Asset Securities Corp. Reverse Mortgage Loan Trust Series 2005-RM1. The deal was the first to come to market since 2002; it was brought by Lehman Brothers and serviced by Financial Freedom. Mirroring past reverse mortgage securitizations, the deal came as a two-tranche, triple-A and double-A, structure protected by subordination, excess spread and a separate $151 million funding account required to cover the undrawn portion of the portfolio's reverse mortgage loans.
Securitizing HECM loans, on the other hand, would require significantly less credit enhancement. The primary rating agency concern with reverse mortgage loans is the so-called "cross-over point" — essentially where the collateral value is less than the outstanding loan. This could happen as a result of decreased home value, for example. Helping to mitigate that risk, the lender has the ability to assign HECM loans back to HUD if they reach a 98% LTV ratio, Barberio said.
Securitizations backed by HECM loans could include a larger triple-A tranche, Barberio said. "I think people are going to focus on the higher credit tranches. We have seen several proposals that have been quite innovative," said Terry Osterweil, a director at S&P. "The structures are probably going to get more interesting." — AP
(c) 2006 Asset Securitization Report and SourceMedia, Inc. All Rights Reserved.
----------------------------------------------------------------

Tiger Leasing joins "Broker/Lessor" list
Third Column: YES - Year Company Started | YELB - Years in equipment Leasing Business
A - City Business License | B- State License | C - Certified Leasing Professional |
D - State(s) sales/use tax license |
E - Named as "lessor" on 50% or more of lease contract signed. |
Name
City, State
Contact
Website
Leasing Association

YCS
YELB


(see above for meaning)

2000
26

Nationwide but primarily east coast

$5,000 min. average $75,000

N/A

N/A
To view the full list, please go here:
http://www.leasingnews.org/Brokers/broker_Lessor.htm
----------------------------------------------------------------

Back Office Companies
Rank

Company Name
Year Founded




Web site

Employees

CEO

Additional Services Offered

Yearly Volume

Region

Major Clients

9

Haws Consulting Group
1982
1901 So. Bascom Ave. Suite 1050
Campbell, CA 95008
Office: 408.369.7272
Cell: 408.375.1223
Fax: 408.369.7270
www.ptax.com (i)

10

Raymond V Haws, CEO
Lance A. Hulsey, VP

Property Tax Services
(i) Haws Consulting Group - "We have been in business since 1982 and provide property tax consulting and outsourcing services to a variety of different types of companies. We have a strong leasing background and have provided property tax management services to leasing companies for over 20 years." For more information please see our Brochure and Case Study.
To view the full list, please go here:
http://www.leasingnews.org/elease/backoffice.htm
----------------------------------------------------------------

Classified Ads---Help Wanted
Account Managers
"Specializing in Equipment Financing"
Charlotte * Los Angeles * New York * Phoenix

National Account Managers
60% com./30% res. APP only to $150,000. No industry/geo restrictions. Tremendous flexibility/freedom: your home office or our regional offices. bjohnson@alliancecap.com

Sales

Highest Commission in Industry
Seeking self-motivated, energetic individuals for California, Florida, Georgia, Illinois,Texas
equipment transportation leasing/financing. Moderate travel & extensive phone work.
Email resume : ekaye@advantagefunding.us
or fax to 718-392-5427.
About the Company: Advantage Funding was recently acquired by Marubeni Motor Holdings, a major Japanese trading company and is a leading commercial and consumer vehicle and equipment financing and leasing company based in Long Island City, NY.


RETAIL MERCHANT VENDOR SALES
Outstanding opportunity for established vendor sales professional to introduce a cash advance product that vendors can utilize to facilitate the sale of their products. To apply, please send resume to applicant@1rstfunds.com.

Sales Manager

Inside Sales Manager
Troy, MI
Proven in sales, prospecting and closing
skills. Must know how to lead and
grow our sales team. Send resumes to htischer@leasecorp.com

----------------------------------------------------------------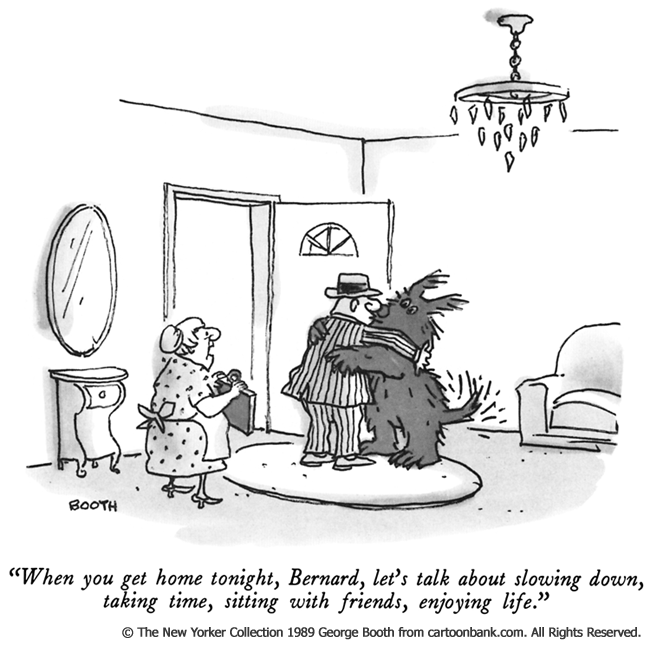 ----------------------------------------------------------------

Gerry Egan on "Evergreen Leases"
(It should be noted that the complaint regarding the Evergreen lease is about the company salesman, who was admittedly paid a commission up front for the "evergreen payments," and not a leasing broker. In the NorVergence lease scandal, the Days, Cybernet, AllServe, and those written about the last several years, none of them involved an independent leasing broker. Many also were not through leasing sales personnel, but via "management."
In the NorVergence scam, perhaps the credit department would have been more strict and operations more diligent if a leasing broker were involved. Please read Gerry's opinion. editor)
Gerry Egan since 1981 has been involved in Equipment Leasing training, education, and has written many articles. He is unique in his consulting profession as " We broker leases, hold our own leases and discount leases to local banks in addition to managing and servicing the leasing programs for a couple of small banks."
I see two aspects to the issue. On one hand, if the evergreen clause is spelled out in the documentation, and most of the ones I'm familiar with are, then I generally take a 'caveat emptor' approach and say that it's up to the Lessee to know what it is they're signing. With that said, however, just because something is legal doesn't make it good business. The most egregious examples I've seen simply aren't good business.

I've lost leases in the past to companies with 'too-good-to-be-true' pricing only to have the customer approach me later when they were making their fifty-second payment on their thirty-six month lease. I never object to losing business on a competitive basis, it just makes me sharper and more determined to be better on the next proposal. What I object to in a situation like that, though, is it unnecessarily takes that customer out of the leasing marketplace forever. A customer like that inevitably feels 'taken advantage of' and whether or not the evergreen clauses were spelled out in the documents is irrelevant. The result is they won't lease again. That's bad business because it's unnecessary and shortsighted. That same customer could have been traded up to new equipment on a new lease and they'd feel they were getting a great benefit out of leasing while the Lessor would have made more money on a lifetime of repeat business. That, to me, would be better business.

In the fifteen-plus years I've had my own business, with very rare exceptions, virtually all of the leases I've written are within thirty-five miles of my desk and the leases I've managed for local banks are exclusively in their market 'footprints'. When you're apt to meet your customers regularly out in public; at the market, at the movies, at the mall, or at Chamber of Commerce events; when you know their brother, their barber, their broker, or their lawyer; you tend to become extremely careful in making sure they know exactly what they're signing before they sign it.

When I broker a lease to a funding source with strict evergreen terminology in their contract, I review that section carefully with the Lessee and ask them this question: What will you put in place to be sure you'll remember to terminate the lease on time in case I'm not around to remind you? On my own leases, I generally call the lessee three to six months before the lease is over and remind them that the reason they leased was to get the latest equipment working with the least possible cash tied up and the most flexibility of choices at the end of the initial term. Would you like to see what the latest equipment is right now before you decide what to do next? Please don't feel rushed, if you're not ready to commit either to buying what you've been leasing or to finding something new, I tell them, you can automatically keep this lease on a month-to-month basis for as long as you like.
More often than not, there's a new lease there for me when I handle it that way. At the very least, though, I feel I've been fair and I'm not afraid to meet them later. Before I began scaling this business back, we had a very high percentage of repeat customers with many having done over twenty leases with us. How I handle evergreen clauses isn't about what I can get away with legally in the fine print, it's about what makes good business sense.
Gerry Egan
President
TecSource, Inc.
5621 Departure Drive, Suite 113
Raleigh, NC 27616
Phone: 919-790-1266
Fax: 919-790-2262
E-Mail: mailto:GerryEgan@ForEquipmentLeasing.com
Internet: www.ForEquipmentLeasing.com
About Gerry Egan: http://www.realworldsalestraining.com/
----------------------------------------------------------------

Gerry and Jamie on the Road again
Leasing News has been after Gerry Egan to write another "Sales Makes it Happen." I think he has a lap top with him, but he seems to be enjoying traveling with his wife more. He sent me these two pictures, and I pass them on to you as well as part of his e-mail.
Kit Menkin
"Here is picture of Jamie and me taken by the Grand Teton Mountains, and a quiet spot we found in Wisconsin on the way home from the NAELB convention this past spring. I stopped there to find ---and did find--- graves of my great-great-grandparents. It was cold there but it was such a pretty, peaceful spot, we stayed there for a week while I wrote the script for a video project I'm working on. Now you see why it's hard to drag us back to the office!!!!"
----------------------------------------------------------------

Leasing Association Events-Meetings Open to All
UAEL Pacific Regional Event
Oregon Region's Cocktail
Reception Party
Wednesday, July 26th, 2006
5:00 - 7:00 PM PDT
Ram Big Horn Brewing Co.
320 Oswego Point Blvd.
Lake Oswego, OR 97302
Phone: (503) 697-8818
Situated on the bank of the Willamette River, this is a wonderful location and format to attend after work with an opportunity spend time with other lessors/brokers and funding sources. As the Oregong Region has continue to remain strong with many loyal and active members, this event will definitely be a great opportunity you will not want to miss.
No cost to attend
No host bar
Online Registration
Please contact Kim at the UAEL office for more information.
Phone 760-564-2227 of Email kim@uael.org
-------------------------------------------------------------------------------
August 3, 2006
EAEL's Day at the Races
Arlington Park Racetrack,
Arlington Heights, IL
12:00 to 5:00pm hosted by Shari Lipski.
Great Networking in an Executive Suite with luncheon buffet, open bar and fabulous Thoroughbred ricing.
For registration information, please contact the EAEL office at 212.809.1602 or alison@eael.org
------------------------------------------------------------------
August 8, 2006 Phoenix Arizona
Networking and…
The Arizona Equipment Leasing Association invites you to join us for a networking session with selected funders and your peers followed by an evening of Baseball with the Arizona Diamondbacks.
Meeting and Networking:
Tuesday August 8th 5:00
Sam's Café Southwestern Grill
· Arizona Center
· 455 N 3rd St.
· Phoenix AZ 85004
Followed by:
Arizona Diamondbacks vs. the San Francisco Giants
Chase Field 6:40 P.M.
We need your early reservation and payment to get the correct ticket count for the game!!!.
Fee: $20 payable by July 11, 2006. Price includes, networking with funders, heavy hors deurves, drink ticket and game ticket.
RSVP/Registration form to Steve AmRhein..samrhein@leaseplans.com..
Name
Email
Company
Phone
------------------------------------------------------------------
August 14, 2006
EAEL Golf outing
Rock Spring Country Club
Orange, NJ
Hosted by Jim Jenco and Robert Ingram.
For registration information, please contact the EAEL office at 212.809.1602 or alison@eael.org
------------------------------------------------------------------
August 17th
Golf Outing
Rock Spring Country Club
West Orange, NJ
To register or learn more, please go here:
http://www.eael.org/contact.asp
----------------------------------------------------------------

ELA and FASB/IASB Meeting News
If you are on our mailing list, you received this extra edition
on Thursday:
http://www.leasingnews.org/archives/July%202006/07-19-06_extra.htm
Walgreen Co. would be hit hardest by the expected change. The Deerfield-based company would need to put an additional $18.2 billion in lease obligations on its books, according to a report by New Constructs LLC, an investment research firm.
"We follow all accounting standards right now, and if those standards are changed, we will follow the new ones," said Walgreen's spokesman Michael Polzin.
If you want to be on our mailing list for notifications of "extra"
editions or when we post Leasing News, either go through
our "add me" button or e-mail: kitmenkin@leasingnews.org
and put "join" in the subject line.
----------------------------------------------------------------

FASB----A giant leap for...
by Shawn Halladay
www.leasingnotes.
Yes, folks, the step has been taken. Both the FASB and IASB agreed yesterday to undertake a joint project designed to overhaul FAS 13, and, implicitly, IAS 17, the international lease accounting standard. The proposed timetable includes FASB staff research on the scope and implications of the project, followed by Board deliberations during 2007. A Preliminary Views document will be issued and comment will be solicited from interested parties in 2008, with a formal Exposure Draft issued for comment in 2009. If the rabble rousers get their way, all leases will end up on the balance sheet, even though this result goes against every lease accounting standard in the world, along with the civil laws of some countries.
Based on the comments, it appears that any revision to FASB 13 may only be a patch that addresses the off balance sheet treatment for lessees, since the Board does not want the complex issues involved in lessor accounting to delay progress on the project. Several members of the FASB Board specifically mentioned that the issue of materiality for small ticket transactions would be taken into account as the Board deliberates, something for which Alta principal and former ELA President Michael Fleming has pushed. The Board has requested that the ELA be represented on the project work group, which the association has agreed to.
Apparently, there was unanimous agreement by the FASB that current rules are deficient. According to FASB member Leslie F. Seidman, "…investors are concerned that existing standards do not require balance sheet recognition of significant assets and liabilities arising from leases." There is plenty of press about this issue, also. The Analyst's Accounting Observer weblog, for instance, claims that "it's just a good idea to fix a standard that produces standardly awful results." As the AAO points out, current lease accounting doesn't say much about the future obligations of a company's operating leases, and, although analysts adjust the balance sheet to account for the obligation, it is a haphazard, imperfect exercise. "Investors shouldn't have to jury-rig balance sheets to make them say something when they're dealing with fairly standard transactions."
Bold talk, but, although everyone knows it needs fixing, no one has come up with realistic solutions. Furthermore, won't the same reporting problem exist if operating leases go on balance sheet? As Luca Pacioli tells us, if there is a liability there must be an asset. Now what do I do as an investor? The balance sheet shows a bunch of assets, some of which are real and some of which are leasehold interests. The real assets can be converted to cash, but not the leasehold interests. So, now I have to restate the balance sheet from information I will probably get from the footnotes to properly determine the quality of the company's assets. Sound familiar? Oh, how I love lease accounting!
Shawn D. Halladay
Managing Principal
124 South 400 East Suite 310
Salt Lake City, UT 84111-2135
Phone: (801) 322-4499
Fax: (801) 322-5454
E-mail: shalladay@thealtagroup.com
---------------------------------------------------------------
### Press Release ###########################

FASB Formally Adds Project to Reconsider Lease Accounting
Board Responds to Investors' Request for Clearer Reporting of Leasing Arrangements
NORWALK, Conn.----The FASB today formally added to its agenda a project to reconsider the current accounting standards for leases. The goal of that project is to insure that investors and other users of financial statements are provided useful, transparent, and complete information about leasing transactions in the financial statements. The decision to add a leasing project, which will be conducted jointly with the International Accounting Standards Board, reflects the Board's concern that the current accounting in this area does not clearly portray the resources and obligations arising from lease transactions.
Before making this decision, the FASB consulted with its constituents, including the FASB's Financial Accounting Standards Advisory Council (FASAC), its User Advisory Council (UAC), and the SEC staff. Many of those constituents urged the Board to undertake a project, expressing the view that current lease accounting standards fail to provide complete and transparent information. In fact, the SEC staff formally raised issues with, and recommended improvements to, this area as part of its June 2005 report to Congress on off-balance sheet arrangements as required by the Sarbanes-Oxley Act of 2002.
Leases serve a vital role in businesses around the world. The current U.S. accounting standard in this area, FAS 13, Accounting for Leases, was established in 1976. While that standard represented a significant improvement at the time, lease arrangements have evolved considerably over the past 30 years and the standards are outdated. Today, leasing arrangements can vary from simple rentals of equipment to complex, tax-motivated arrangements involving real estate and other types of assets. Moreover, the current accounting standards in this area are complex and rules-based, which makes it possible to structure transactions to achieve desired accounting outcomes.
"The Board has been asked to take a fresh look at the current accounting standards on leasing for a few reasons," said Leslie F. Seidman, FASB Member. "First, investors are concerned that existing standards do not require balance sheet recognition of significant assets and liabilities arising from leases. Second, current accounting guidance in this area is rules-based and voluminous. Accordingly, the goal of this project is to develop principles that would faithfully represent lease transactions in the financial statements of lessees and lessors and would reflect similarities and differences in the wide variety of leasing arrangements prevalent in today's business environment."
"One of the initial steps will be to form a working group made up of interested parties with knowledge and expertise about a wide range of leasing arrangements. We are coordinating that effort with the IASB. We will also continue to seek input from our advisory councils and Investor Task Force," Ms. Seidman said.
The FASB and IASB agreed that the first major milestone relating to this project will be a Preliminary Views document, which they plan to issue for constituent comment in 2008.
About the Financial Accounting Standards Board
Since 1973, the Financial Accounting Standards Board has been the designated organization in the private sector for establishing standards of financial accounting and reporting. Those standards govern the preparation of financial reports and are officially recognized as authoritative by the Securities and Exchange Commission and the American Institute of Certified Public Accountants. Such standards are essential to the efficient functioning of the economy because investors, creditors, auditors, and others rely on credible, transparent, and comparable financial information. For more information about the FASB, visit our website at www.fasb.org.
Contact:
FASB
Gerard Carney, 203-956-5364
### Press Release ###########################

Zions Bancorporation Reports Record Earnings of $1.35
Per Diluted Share for Second Quarter 2006
SALT LAKE CITY, -- Zions Bancorporation (Nasdaq: ZION) ("Zions" or "the Company") today reported second quarter net income of $145.3 million, or $1.35 per diluted share. Net income and earnings per share increased 22.3% and 3.8%, respectively, over the $118.8 million, or $1.30 per diluted share for the second quarter of 2005. The return on average common equity was 13.20% for the second quarter of 2006, up from 12.92% for the first quarter of 2006. The second quarter of 2006 includes after-tax merger related expense of $5.6 million ($0.05 per diluted share) related to the acquisition of Amegy Bancorporation, Inc. ("Amegy") and the related systems conversion. All comparisons to the 2005 periods reflect the effects of the Amegy acquisition.
"We are pleased to again report record quarterly earnings, driven by very strong loan growth, a relatively stable net interest margin, and continued excellent credit quality," said Harris H. Simmons, chairman and chief executive officer. "On balance sheet loans and leases grew $1.5 billion during the quarter, a record amount of growth, as economic activity remained strong throughout most of the West and Southwest," continued Simmons. "During the quarter, we also completed the conversion of Amegy Bank systems, and anticipate that this conversion will result in improved efficiencies going forward."
Year-to-date net income for 2006 increased 23.5% to $282.9 million or $2.62 per diluted share compared to $229.0 million, or $2.50 per diluted share for the same period of 2005. The return on average common equity for the first six months of 2006 was 13.06% compared to 16.20% for the first six months of 2005.
Strong Loan Growth
On-balance-sheet net loans and leases were $32.7 billion at June 30, 2006, an increase of approximately $1.5 billion (19.8% annualized) from $31.1 billion at March 31, 2006, and an increase of 37.2% from $23.8 billion at June 30, 2005. Loan growth during the second quarter was in the commercial and commercial real estate categories and was widely diversified geographically.
Full press release at:
http://www.snl.com/irweblinkx/file.aspx?IID=100501&FID=2595274
### Press Release ###########################
--------------------------------------------------------------

News Briefs----
Fed Uncertainty Over Interest Rates Makes It Long Summer for Investors
http://www.washingtonpost.com/wp-dyn/content/article/2006/07/20/
AR2006072000783.html
Community bank earnings: Deposit growth strong
http://www.snl.com/interactivex/article.aspx?CdId=A-4487211-12388
Harris bank names first female CEO
http://www.chicagotribune.com/business/chi-0607200159jul20,1,7604173.story?
coll=chi-business-hed
Google Finds Bigger Profits With AdSense
http://www.internetnews.com/bus-news/article.php/3621581
Intel profit plunges, layoffs loom
Chipmaker also trims forecast for current quarter
http://www.sfgate.com/cgi-bin/article.cgi?file=/chronicle/archive/2006/07/20/
BUGHLK21BI1.DTL&type=business
---------------------------------------------------------------


You May have Missed---
Tourism damage control in Boston
http://www.boston.com/business/articles/2006/07/20/tourism_damage_control/
---------------------------------------------------------------

Sports Briefs----
Bonds won't be indicted today
http://sfgate.com/cgi-bin/article.cgi?f=/c/a/2006/07/20/MNG3EK2L3D4.DTL
http://www.mercurynews.com/mld/mercurynews/15084574.htm
Players Debate Unresolved Bonds Case
http://www.nytimes.com/aponline/sports/AP-BBO-Bonds-Steroids-Reax
.html?_r=1&oref=slogin
A low start for Tiger as British Open starts on blazing pace
http://www.usatoday.com/sports/golf/pga/2006-07-20-british-first-round_x.htm
New Sacramento arena to cost between $470 and $542 million
http://www.sacbee.com/content/news/story/14280090p-15088525c.html
----------------------------------------------------------------


California News Briefs---
Schwarzenegger gives $150 million loan to stem cell agency
http://www.sfgate.com/cgi-bin/article.cgi?f=/news/archive/2006/07/20/
state/n112825D40.DTL
----------------------------------------------------------------


"Gimme that Wine"
Portuguese wines grab attention
http://www.sfgate.com/cgi-bin/article.cgi?f=/c/a/2006/07/20/WIGBOK1EUF1.DTL&
hw=wine&sn=001&sc=1000
Mondavi celebrates 40 years of inno
http://www.mercurynews.com/mld/mercurynews/15071808.htmvation
Mondavi celebration's 'Taste 3' honors past and looks to the future
http://www.napavalleyregister.com/articles/2006/07/20/business/local/iq_3522648.txt
Wine Prices by vintage
http://www.winezap.com
http://www.wine-searcher.com/
US/International Wine Events
http://www.localwineevents.com/
Winery Atlas
http://www.carterhouse.com/atlas/\
Leasing News Wine & Spirits Page
http://two.leasingnews.org/Recommendations/wnensprts.htm
----------------------------------------------------------------

Calendar Events This Day
Belgium: National Holiday
Marks accession of first Belgian king, Leopold I in 1831, after independence from Netherlands.
Guam: Liberation Day.
National holiday. Commemorates US forces' return to Guam in 1944, freeing the island from the Japanese.
Monkey Day
----------------------------------------------------------------

Today's Top Event in History
1861-In the Battle of Bull Run Union General Irvin McDowell was defeated by Confederate troops led by General Joseph E. Johnston at the first Battle of Bull Run at Manassas, VA. It was the first major engagement of the war. It was during this battle that Confederate General T.J.Jackson won the nickname "Stonewall" (by the way, the movie "Gods and Generals is only boring, but inaccurate.) In the second Battle of Bull Run, August 29-30,1962, Union General John Pope was badly defeated by General Robert E. Lee. For trivia buffs, CS Col Francis Stebbins Bartow, 8th GA, killed at 1st Bull Run July 21, 1861, was the first Georgian to die in the war.
On July 18, 1861, with Confederate and Union troops gathering nearby, a Union shell dropped through the chimney of the home of Wilmer McLean who had retired to an estate near Manassas Junction VA. When the smoke had cleared and the first major battle of the war known as 1st Bull Run was over, McLean moved away from the war to a small quiet area of Virginia known as Appomattox Court House. On Sunday, April 9, 1865, the war ended in McLean's parlor with the meeting of Lee and Grant for the signing of the surrender of the Army of Northern Virginia.
(lower half of : http://memory.loc.gov/ammem/today/jul21.html
----------------------------------------------------------------

This Day in American History
1828-The first strike in which a militia was called out occurred in Paterson, NJ when the Godwin Guards of the national militia were ordered to keep peace during a strike bought about by the changing from noon to one o'clock. the strikers were defeated, but the noon lunch hour was afterwards restored.
1832- Henrietta King Birthday – Founder of King Ranch in Texas. She inherited a good size ranch in west Texas - 500,000 acres - from her husband and a king-sized debt. By all reason the ranch should have gone on the auction block, but Henrietta was a stubborn woman. She decided to run it herself, hiring her son- in-law to assist. Together they streamlined the ranch operations. She personally developed the Santa Gertrudis cattle breed that became the mainstay of the Texas cattle business. When she died at age 92 in 1925, she had parlayed that nearly bankrupt ranch into the world-renowned King Ranch of 1,280,000 debt-free acres and an estate in excess of $5 million.
http://www.tsha.utexas.edu/handbook/online/articles/view/KK/fki16.html
http://www.harcourtschool.com/activity/biographies/hking/
http://www.taliesyn.com/hmking/hmking.htm
http://www.king-ranch.com/visit.htm
1846- Mormons found first "American" settlement in California (San Joaquin Valley) called "New Hope."
http://www.amazon.com/exec/obidos/ASIN/0934153094/inktomi-bkasin-20/
103-5362656-4423850
http://wwwlibrary.csustan.edu/bsantos/calif.html
1853- Anna Adams Gordon birthday - U.S. social activist. AAG at 24 became the live-in private secretary of Women's Christian Temperance Union (WCTU) organizer and its long-time president Frances Willard. She became a prominent activist in the WCTU in addition to her duties to Willard and she served as national as well as world WCTU president after Willard's death. It was under her presidency that the U.S. adopted the 18th Amendment prohibiting the manufacture and sale of liquor, the last major attempt by government to legislate morality and like all others, it failed. Contrary to popular belief, deaths from alcohol abuse recorded by hospitals went down considerable, as did traffic accidents.
http://search.eb.com/women/articles/Gordon_Anna_Adams.html
1856- Louise Blanchard Bethune birthday - U.S. architect. She was the first professional architect in the U.S. who was also a woman. In 1889 she was elected the first woman member of the American Institute of Architects.
http://204.168.97.3/sws/wod/lb_bethune.html
http://www.fredbecker.org/News%20Letter/L%20Bethune.htm
http://ah.bfn.org/a/archs/beth/bethberk.html
http://www.distinguishedwomen.com/biographies/bethunel.html
http://www2.uiuc.edu/ro/WIA/bethune.html
1861-In the Battle of Bull Run Union General Irvin McDowell was defeated by Confederate troops led by General Joseph E. Johnston at the first Battle of Bull Run at Manassas, VA. It was the first major engagement of the war. It was during this battle that Confederate General T.J.Jackson won the nickname "Stonewall" (by the way, the movie "Gods and Generals is only boring, but inaccurate.) In the second Battle of Bull Run, August 29-30,1962, Union General John Pope was badly defeated by General Robert E. Lee. For trivia buffs, CS Col Francis Stebbins Bartow, 8th GA, killed at 1st Bull Run July 21, 1861, was the first Georgian to die in the war.
On July 18, 1861, with Confederate and Union troops gathering nearby, a Union shell dropped through the chimney of the home of Wilmer McLean who had retired to an estate near Manassas Junction VA. When the smoke had cleared and the first major battle of the war known as 1st Bull Run was over, McLean moved away from the war to a small quiet area of Virginia known as Appomattox Court House. On Sunday, April 9, 1865, the war ended in McLean's parlor with the meeting of Lee and Grant for the signing of the surrender of the Army of Northern Virginia.
(lower half of : http://memory.loc.gov/ammem/today/jul21.html )
1865-The New Orleans Tribune, first daily Black newspaper, is published in English and French. Belgian scientist Jean- Charles Houzeau became managing editor of the New Orleans Tribune that year. Ardently sympathetic to the plight of Louisiana's black population and reveling in the fact that his dark complexion led many people to assume he was black himself, Houzeau passionately embraced his role as the Tribune's editor and principal writer. The paper closed on February 28, 1869. Presently the New Orleans Tribune is a monthly newsmagazine targeted to the upscale African-American community. Founded in 1985 by Dr. Dwight and Beverly McKenna, the Tribune has earned a reputation as a fearless, pioneering advocate for social, economic and political issues often ignored by the mainstream press.
http://www.aaregistry.com/african_american_history/1219/
The_New_Orleans_Tribune_founded
http://www.neworleanstribune.com/
http://www.lsu.edu/lsupress/catalog/spring2001_books/spring2001/houzeau.html
1886- The cardinal's hat was conferred upon Elzear Alexandre Taschereau, 66, archbishop of Quebec. He was the first Canadian to be made a cardinal in the Catholic Church.
http://www.archiv.umontreal.ca/Galeries/Groupe/TaschereauCardinal.htm
http://www.newadvent.org/cathen/14462b.htm
1896-National Association of Colored Women founded by Mary1873 - Jesse James and his gang conducted the first train robbery in America. At Adair, Iowa, James and company took $3,000 from the Rock Island Express.
Church Terrell in Washington ,DC
http://memory.loc.gov/ammem/aap/terrell.html
http://www.tnstate.edu/library/digital/terrell.htm
http://www.spartacus.schoolnet.co.uk/USAnacw.htm
http://www.cr.nps.gov/nr/travel/civilrights/dc2.htm
http://gos.sbc.edu/t/terrellmary.html
1898- Sara Dougherty Carter birthday - U.S. music legend. SDC, with her husband A.P., formed the nucleus of the Carter family singing group that included cousin Maybelle Carter (B. 05- 10-1909) and Maybelle's children (including June Carter)as they grew up. The group disbanded in 1943. The group was responsible for the popularization of Appalachian and folk music and was the first group to be elected to the Country Music Hall of Fame. Much of today's country music depends on the innovative guitar styling of Maybelle as well as Sara's slide picking.
http://www.greatwar.org.nz/carter.htm
http://www.artistdirect.com/music/artist/bio/0,,412598,00.html?artist=Sara+Carter
http://www.bartleby.com/65/ca/CarterFam.html
1899-Birthday of Ernest Hemingway, American short story writer and novelist born at Oak Park, IL. Made his name with such works as The Sun Also Rises (1926), A Farewell to Arms (1929), For Whom the Bell Tolls (1940) and The Old Man and the Sea (1952). He was awarded the Nobel Prize in 1954 and wrote little thereafter; he shot himself July 2, 1961, at Ketchum, ID, having been seriously ill for some time.
http://memory.loc.gov/ammem/today/jul21.html
1911-Birthday of (Herbert) Marshall McLuhan, university professor and author, called "the Canadian sage of the electronic age," was born at Edmonton, Alberta, Canada. Understanding Media and The Medium is the Massage (not to be confused with his widely quoted aphorism: "The medium is the message"), among other books, were widely acclaimed for their fresh view of communication. McLuhan is reported to have said: "Most people are alive in an earlier time, but you must be alive in our own time." He died at Toronto, Ontario, Dec 31, 1980.
1922 - Kay Starr is born in Dougherty, Okla. She begins her musical career with Joe Venuti's orchestra at age 15. She sings briefly with Glenn Miller, Charlie Barnet and Bob Crosby before launching a solo career in 1945. Her biggest hits are the No. 1 songs "Wheel of Fortune" and "Rock & Roll Waltz."
1925 -Following a sensational 12-day trial, high school biology teacher John T. Scopes was found guilty of teaching evolution in his Dayton, TN classroom and was fined $100.
http://www.pbs.org/wgbh/amex/monkeytrial/timeline/index.html
http://www.law.umkc.edu/faculty/projects/ftrials/scopes/evolut.htm
http://www.law.umkc.edu/faculty/projects/ftrials/scopes/menk.htm
http://www.freeessays.cc/db/26/hmd422.shtml
http://www.msu.edu/course/mc/112/1920s/Scopes/
http://xroads.virginia.edu/~UG97/inherit/1925home.html
1929-birthday of singer Helen Merrill singer New York
http://www.museum.media.org/ella/carnegie/artists/merrill.html
http://www.warnerclassics.com/finlandia/fa/biogs/merrill.htm
1931-birthday of tenor sax player Plas Johnson Donaldsville, LA
http://www.plasjohnson.com/
http://www.spaceagepop.com/johnson.htm
1934-- 113ø F (45ø C), near Gallipolis, Ohio (state record)
1943 -- "Stormy Weather" premieres in New York City with Lena Horne, Bill "Bo Jangles" Robinson, Fats Waller, Cab Calloway, the Nicholas Brothers, & Katherine Dunham. A week before the premiere, Horne said of African American actors, "All we ask is that the Negro be portrayed as a normal person. A worker in a union meeting, a voter in the polls...or an elected official. Perhaps I'm being naive. Perhaps these things will never be straightened out on the screen itself, but will have to wait until... [they're] solved in real life."
http://www.parabrisas.com/m_hornel1.html
http://www.moviefolio.com/movies/Stormy_Weather_1943.cfm
http://www.reelclassics.com/Actresses/Horne/horne.htm
http://www.pbs.org/wnet/americanmasters/database/horne_l.html
http://www.amazon.com/exec/obidos/ASIN/B000001HKG/inktomi-musicasin-20/
103-5362656-4423850
1946---Top Hits
The Gypsy - The Ink Spots
They Say It's Wonderful - Frank Sinatra
Surrender - Perry Como
New Spanish Two Step - Bob Wills
1949-birthday of Modern Blues Record owner/producer Dan Jacoubovitch, Roslyn, L.I..N.Y.
http://www.bluespower.com/armod.htm
http://www.bluespower.com/alph.htm
1951 - The National Association for the Advancement of Colored People protested the television version of "Amos 'n' Andy." The NAACP called it "a gross libel on the Negro and distortion of the truth".
1953-Birthday of Robin Williams, comedian, actor ("Mork and Mindy," Mrs Doubtfire, Dead Poets Society, Good Will Hunting,Good Morning, Vietnam), born Chicago, IL.
1954---Top Hits
Little Things Mean a Lot - Kitty Kallen
Sh-Boom - The Crew Cuts
Goodnight, Sweetheart, Goodnight - The McGuire Sisters
Even Tho - Webb Pierce
1956- In a 13-6 defeat to the Cubs, Dodger shortstop Pee Wee Reese becomes one of five active players to collect his 2000th hit and Junior Gilliam sets a major league record by handling 12 assists at second base.
1956--Billboard calls Elvis Presley "the most controversial entertainer since Liberace." The article also notes that Ed Sullivan, who once said Presley would never appear on his show, just signed the singer for three appearances
1957 - When she won the Women's National clay-court singles competition, Althea Gibson became the first black woman to win a major United States tennis title
1958 - On CBS-TV, the last installment of "Arthur Godfrey's Talent Scouts" aired. Many artists owed their starts to "Talent Scouts," including Tony Bennett, Pat Boone, The McGuire Sisters and a singer named Connie Francis; who not only sang, but played the accordion.
1962---Top Hits
Roses are Red - Bobby Vinton
The Wah Watusi - The Orlons
Johnny Get Angry - Joanie Sommers
Wolverton Mountain - Claude King
1963- The usually mild-mannered Dodger manager Walter Alston is thrown out of both games of a doubleheader as the Braves sweep a twin bill for the first and only time in Milwaukee, 7-2 and 13-7. To make matters worse, the Los Angeles skipper has beer thrown in his face by a hometown fan as he leaves the second game.
1967-The Youngbloods and Wildflower performed at the San Francisco California Hall. Grand opening of the Straight Theatre at Haight and Cole. It was the former Haight Theatre, but was now a hippie-run alternative to the commercially successful Fillmore Auditorium and Avalon Ballroom.
1968-Arnold Palmer became the first golfer to surpass the $1 million mark in career earnings despite losing the PGA championship to Julius Boros by one stroke.
1968-Brandi Chastain birthday, soccer player born right here in San Jose, California where women take off their shirt all the time when hot.
1969 - One day after Neil Armstrong stepped onto the moon, on ABC-TV Duke Ellington and some of his band performed a 10-minute composition titled, "Moon Maiden." The tune featured piano, drums, bass and vocals.
1970 - No. 1 Billboard Pop Hit: "(They Long to Be) Close to You," Carpenters.
1970---Top Hits
Mama Told Me (Not to Come) - Three Dog Night
(They Long to Be) Close to You - Carpenters
Band of Gold - Freda Payne
He Loves Me All the Way - Tammy Wynette
1972 -- George Carlin charged with disorderly conduct & profanity after performing his famous "7 Words" routine at Summerfest in Milwaukee.
http://georgecarlin.com/
1971--Carole King receives a gold album for "Tapestry."
1972- Rod Stewart releases "Never a Dull Moment." The album peaks at number two and has two top 40 hits, "You Wear it Well" and a re-make of Jimi Hendrix's "Angel.
1973 - Jim Croce got his first big hit when "Bad, Bad Leroy Brown" reached #1 on the "Billboard" pop-singles chart. Two months later on September 20, 1973, Croce died in a plane crash.
1975 - No. 1 Billboard Pop Hit: "The Hustle," Van McCoy & the Soul City Symphony.
1975-Felix Millan of the New York Mets got four singles, but each time he was erased from the base paths as teammate Joe Torre grounded into four double plays.
The Mets lost to the Houston Astros, 6-2.
1978---Top Hits
Shadow Dancing - Andy Gibb
Baker Street - Gerry Rafferty
Miss You - The Rolling Stones
Only One Love in My Life - Ronnie Milsap
1979-Seneca Falls, NY. Founded to honor American women whose contributions "have been of the greatest value in the development of their country" and located in the community known as the "birthplace of women's rights," where the first Women's Suffrage Movement convention was held in 1848, the Hall of Fame was dedicated with 23 inductees. Earlier National Women's Hall of Fame, honoring "Twenty Outstanding women of the Twentieth Century," was dedicated at New York World's Fair, on May 27, 1965.
1979-Genesis' first album in over two years, "Duke," goes gold. The LP makes it up to #11 and gives the group their first major hit, "Turn It On Again."
1979- Robert Palmer's "Bad Case Of Loving You" is released
1979-Genesis' first album in over two years, "Duke," goes gold. The LP makes it up to #11 and gives the group their first major hit, "Turn It On Again."
1984-The first reported killing of a human by a robot occurred at Jackson, MI. A robot turned and caught a 34-year-old worker between it and a safety bar, crushing him. He died of the injuries July 26, 1984. According to the National Institute for Occupational Safety and Health, it was "the first documented case of a robot-related fatality in the US."
1985-John Henry, the greatest money winner in thoroughbred racing history, was retired after earning $6,597,947. John Henry started 83 races and won 39 times.
1985 - No. 1 Billboard Pop Hit: "Everytime You Go Away," Paul Young.
1986---Top Hits
Invisible Touch - Genesis
Sledgehammer - Peter Gabriel
Nasty - Janet Jackson
Until I Met You - Judy Rodman
1988- The Red Sox suspend Jim Rice for three days for shoving manager Joe Morgan. The Boston outfielder became upset when the skipper pinch hit for him using the light-hitting shortstop Spike Owen.
1988 - While cool air invaded the central U.S., unseasonably hot weather continued over the western states. The temperature at Spring Valley, NV, soared from a morning low of 35 degrees to an afternoon high of 95 degrees. Fallon, NV, reported an all-time record high of 108 degrees, and Death Valley, CA, reported their sixth straight day of 120 degree heat.
1989-Weird Al Yankovic's first movie, "UHF" opens.
1996-Gretzy signs with the Rangers: after playing less than half a season with the St. Louis Blues, the team to which he had been traded from the Los Angeles Kings, center Wayne Gretzky signed a 2-year contract with the New York Rangers estimated to be worth $4 million per year plus incentives. Gretzky earned his money and defied those who thought he was too old and fragile to play regularly any more. He played everyone of the Rangers' games and finished fourth in the league in scoring.
1997-Executive officer of a man-of-war w3ho was a woman was Lieutenant Commander Claire V. Bloom, who served as the executive officer of the frigate U.S.S. Constitution, the flagship of the Navy, during the 200 th anniversary voyage that began in Marblehead, MA.
http://www.ussconstitution.navy.mil/Story4.htm
2000 -Thanks to Harold Baines' four hits, the Orioles halt its 20-game Canadian losing streak defeating the Blue Jays, 9-5. It is Baltimore's first victory north of the border since June 13, 1998.
2004-- A third piece of concrete, which apparently fell from the park's upper deck, is discovered at Wrigley Field by a club employee. Two other chunks have also fallen recently in different sections in the at 90-year-old stadium prompting Mayor Richard Daley to say he would not hesitate to close sections -- or all -- of the facility to protect fans from potential harm.
2006—Los Gatos/Saratoga, fourth day of over 100, and they say the weekend will even be hotter. Heat wave hits the entire country.
--------------------------------------------------------------


Baseball Poem
The Closer
"We need to have a talk about the door."
Her venom bared, she sheds her socks, her blouse,
her bra, her pants, then slithers off the floor
and into bed. Her eyes uncoil her spouse.
The hissing message piques his ears. His hair
is shocked erect. His paws are clenched. His back
is arched. He freezes, sizing up her stare,
then creeps up slowly, hungry for attack.
The closer takes the field, immersed in sweat,
the bases loaded, two outs, one-run lead,
the swarming air abuzz about the threat,
the prize so near desire transmutes to need.
He bends and grabs the rosin, throws it down,
then with a long, deep breath, ascends the mound.
McFarland New Baseball Book Catalogue
To order the new McFarland baseball book catalogue,
copy and paste: http://www.mcfarlandpub.com/catalogs.html
The main site is: www.mcfarlandbaseball.com
--------------------------------------------------------------

SuDoku
The object is to insert the numbers in the boxes to satisfy only one condition: each row, column and 3x3 box must contain the digits 1 through 9 exactly once. What could be simpler?
http://leasingnews.org/Soduku/soduko-main.htm