Credit Analyst
Norwalk, Ct.
Remote Location Considered

2 Years Min. Experience
Collateral knowledge of over-the-road trucking assets, construction equipment, material handling,
vocational units and machine tools is desired
Call Maria Borges-Lopez: (203) 354-6090 or e-mail
your resume to HumanResources@nmef.com
Please click nmef.com/careers/
for more information
www.nmef.com
Providing small-ticket equipment financing for businesses across the country through our dedicated referral source network

Friday, March 15, 2019


Today's Leasing News Headlines
Stupid Law Firm. Greedy, Unhelpful Bank…
Guess Who Won?
By Tom McCurnin, Leasing News Legal Editor
New Hires/Promotions in the Leasing Business
and Related Industries
360 Equipment Finance
Joins Funder/Funder Looking for Brokers List
Leasing Industry Ads---Help Wanted
Credit Analyst
March Report Second Month Confidence Up in ELFF
March 60.4 from February 56.7
Bad News, Chief
Placard
The Luxury Assets Soaring In Value
By Niall McCarthy, Statista
Chesswood Reports Eight Consecutive Records for 2018
Income before Taxes $32.7 Million Income vs. $27.8 in 2017
Gloria Bell/Transit/La Verite
Private Life/The Great Buster: A Celebration
Film/Digital Reviews by Leasing News' Fernando Croce
Shepherd
Austin, Texas Adopt a Dog
National Vehicle Leasing Associate Conference
March 27 - 29, Atlantic Beach, Florida
News Briefs---
Chase to open 90 branches, hire 700 Employees
30% in low-to-moderate income communities
HP recalls 78,500 more laptop batteries
because of fire concerns
Next-generation satellites gave federal officials
key data in Boeing 737 Max investigation
Boeing 737 Max Hit Trouble Right Away
Pilot's Tense Radio Messages Show
At tense meeting with Boeing, pilots fumed
about being left in dark on plane software

Broker/Funder/Industry Lists | Features (wrilter's columns)
Top Ten Stories Chosen by Readers | Top Stories last six months
www.leasingcomplaints.com (Be Careful of Doing Business)
www.evergreenleasingnews.org
Leasing News Icon for Android Mobile Device
You May have Missed---
Poem
Sports Brief----
California Nuts Brief---
"Gimme that Wine"
This Day in History
SuDoku
Daily Puzzle
GasBuddy
Weather, USA or specific area
Traffic Live----
######## surrounding the article denotes it is a "press release," it was not written by Leasing News nor has the information been verified. The source noted. When an article is signed by the writer, it is considered a "byline." It reflects the opinion and research of the writer.




Please send a colleague and ask them to subscribe. We are free
Email kitmenkin@leasingnews.org and in subject line: subscribe


[headlines]
--------------------------------------------------------------
Stupid Law Firm. Greedy, Unhelpful Bank…
Guess Who Won?
By Tom McCurnin
Leasing News Legal Editor
Lawyer Received Email from His Partner Directing Him to Wire
Money Out of Trust Account—But the Partner Was Really a Chinese Hacker
O'Neill v Bank of America Corp cv 18-2109 (E.D. Penn. 2018).
Most of us have read about Nigerian email scams and some lawyers have gotten snared by fraudsters pretending to engage the firm for phony purchase and sale agreements. But today's case is new—a law firm partner's email account was hacked and the fraudster directed another lawyer to wire out money from the law firm trust account. The law firm attempted to hold Bank of America responsible for the loss, but a Pennsylvania federal court placed the responsibility for the loss on the law firm. The facts follow.
Eagle Funding is a Pennsylvania commercial lender. Eagle Funding hired O'Neil, Bragg & Staffin to handle many of its loan transactions for documentation and wiring funds to the borrower. As part of that process, the law firm opened up an attorney trust account with Bank of America. The account consisted of various sub-accounts at the Bank for the various borrowers.
Gary Bragg and Alvin Staffin were both principals of the law firm. In December 2017, a hacker surreptitiously gained access to the Bragg's email account and could send and receive emails in the name of Bragg. Presumably, this hacker used a keystroke logger to gain access to the email account and then logged on as Bragg and became familiar with his practice and the loans he was handling. One of the pending loans was a loan to an entity known as Midtown Resources.
On December 6, 2017, while Bragg was out of town for a few days, the hacker sent an email from Bragg to Staffin, directing him to send a wire transfer for a $580,000 loan being made to Midtown Resources, directed to a Chinese bank. The email was written with great familiarity with entities and nicknames and was in language which Bragg would have used. The email directed his partner that the funds come from a particular subaccount.
Staffin processed the wire in accordance with the instructions using the Bank of America trust account. But the subaccount did not have $580,000—it only had $1,900. The Bank confirmed the wire with Staffin using his PIN supplied by the Bank to authenticate wires. The wire was complete at about 6:00 pm on December 6, 2017. Because the money in the trust fund subaccount was insufficient to fund the transfer, the Bank had withdrawn funds to cover the transfer from other subaccounts of the trust account and thus had withdrawn funds of other clients of the law firm.
Staffin called Bragg to discuss the wire at about 7:00 pm on the same day, and Bragg, of course, told Staffin that he did not authorize any wire and did not send the email in question. Staffin immediately contacted Bank of America to recall the wire. An employee of the Bank told Staffin that the Bank could not recall the wire until it was received and would not process the recall. The employee suggested that Staffin contact the Chinese bank. At this time, the Bank of America records reflected that the wire was "pending." The Chinese bank received the wire at 5:00 am on December 7.
The Chinese bank would not return the wire and the law firm filed a cybercrime report with the Hong Kong police two days later, on December 10, 2017. The law firm hired a Chinese law firm to freeze and garnish the account a few weeks later and those efforts resulted in the firm recovering about $58,000.
The law firm sued Bank of America.
Bank of America has an interesting deposit agreement which states that once a wire transfer order is received, it may not be amended or cancelled. This is contrary to the provisions of the Uniform Commercial Code which allows recalling a wire until it is deposited by the final beneficiary. The Bank also wired more money from the trust account than the subaccount contained. Again, the Bank has another interesting provision that when there are insufficient funds to cover a check or other transfer, the Bank can pay the transfer and overdraft the main account. This same agreement lumps subaccounts together for purposes of overdrafts.
The court dismissed the action making four critical rulings. First, although the Uniform Commercial Code allows for a recall of a wire, the deposit agreement does not mandate that the Bank recall wires upon request. The court held that parties are free to contract to vary their respective rights. Second, the court held that taking the money from other client funds to cover the wire was appropriate, where the subaccounts were merely an accounting function and were lumped together for purposes of the overdraft, according the deposit agreement. Third, although the Bank could have helped the law firm, it did not, and was under no obligation to do so. Finally, since the Bank was under no duty to help the law firm, it could not be sued for negligence. The court dismissed the law firm's complaint. The Bank won, the law firm lost.
What are the takeaways here?
• First, Cybercrime Has Become Common. Don't open an email attachment with information about a UPS delivery, escrow instructions, title insurance or other information unless you independently verify the email or open it up on your iPad (these programs do not work on an iPad). These attachments often contain a malicious program called a key stroke logger which will allow the hacker to obtain access to all your email and files.Use the phone, the sender's web site, or simply ask the sender for details about the attachment.
• Second, Don't Expect Your Big Bank to Help You If You Get Hacked. Big Banks have big deposit agreements with big waivers which will protect them (not you) big time. If you want customer service, sign up with a smaller bank. If your company has large deposits, even big banks have personal bankers which might have been able to assist the law firm in this situation. Most personal bankers can be reached 24-7 via personal cell phone in an emergency. Here, the Bank's wire transfer call center was useless to help the law firm. Because the wire was pending at 7:00 pm, it could have been recalled until 5:00 am the next day.
• Third, Have a Protocol for Wires. Our firm requires two signatures for any wire and requires a management call back to the authorizing partner by phone or in person. I was surprised that Staffin authorized a wire for $580,000 from a subaccount which only held $1,900. My accounting staff would have called me to verify the wire and would have confirmed the actual amount in the subaccount.
The bottom line to this case is that the law firm was completely at fault here by allowing a hacker to gain access to the email account, failing to verify wires amongst the partners, and failing to read their deposit agreement. While Bank of America could have been more helpful by recalling the wire, it chose not to, and was under no obligation to do so. As my dad used to say, "You can't fix stupid."
O'Neil vs. Bank of America (29 pages)
http://leasingnews.org/PDF/OneilBOA2019.pdf
Tom McCurnin is a partner at Barton, Klugman & Oetting in Los Angeles, California.
Tom McCurnin
Barton, Klugman & Oetting
350 South Grand Ave.
Suite 2200
Los Angeles, CA 90071
Direct Phone: (213) 617-6129
Cell (213) 268-8291
Email: tmccurnin@bkolaw.com
Visit our web site at www.bkolaw.com
Previous Tom McCurnin Articles:
http://www.leasingnews.org
Previous Tom McCurnin Articles:
http://www.leasingnews.org/Conscious-Top%20Stories/leasing_cases.html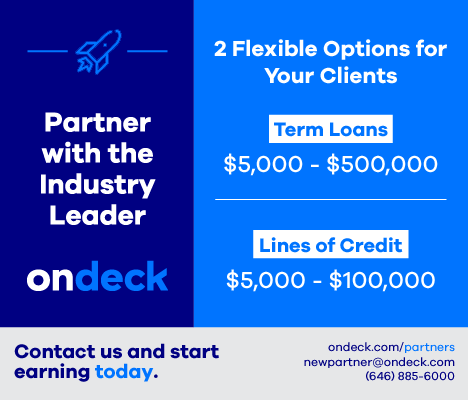 [headlines]
--------------------------------------------------------------
New Hires/Promotions in the Leasing Business
and Related Industries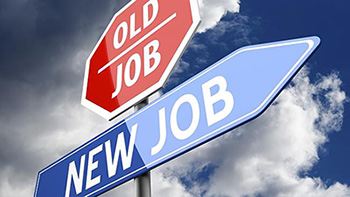 Mark Adiletta was hired as Vice President, Group Manager for the Commercial Equipment Finance Division of M&T Bank. "In his new role, Adiletta will be responsible for managing all aspects of equipment financing within division's Renewable Energy, Large Ticket Transactional and Transactional Sourcing groups. Adiletta brings nearly three decades of equipment finance experience with him. He joins M&T Bank from Carreden Group where, as a founding partner of the Lease Advisory and Asset Finance practice, he was responsible for business origination, execution and syndication of lease equity for 16 years."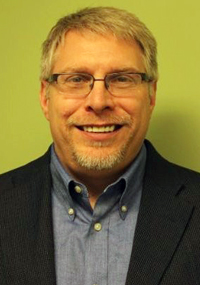 Steve Genazzi was promoted to Assistant Vice President, Enterprise Applications, CSI, St. Louis, Missouri. He joined the firm February, 2014 as Enterprise and Applications Manager. "(He)...will continue his role as global administrator for CSI's internal enterprise software, including LeaseWave, Dynamics GP and DocuSign." Previously, he was Director of Technology Solutions, DISC Corporation (October, 2010 - January, 2014). Prior, he was at Meridian Enterprises Corp. beginning March, 2008 as IT Project Manager/IT Business Analyst; promoted January, 2010, Director of IT Development; IT Director, Cerf Bros. Bag Co. (2002 - 2007); Developer & Project Manager, Tapestry Computing (1997 - 1996); Recruiter, spectrum Healthcare Services (1992 - 1996). Education: Spectrum Healthcare Services (1992 - 1996). Education: University of Missouri, Saint Louis (1982 - 1989). https://www.linkedin.com/in/steve-genazzi-38ba405/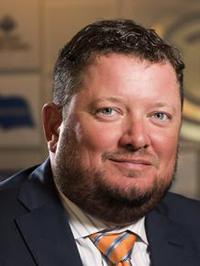 Patrick Gloriod was promoted to Executive Vice President and continues as National Sales Manager, CSI Leasing, Inc, St. Louis, Missouri. He is located in Peachtree City, Georgia. "(He) will continue to manage the U.S. and Canadian sales and marketing team, a role he has held since June 2017. He joined the firm September, 2000 and worked his way up the ladder. Education: Rockhurst University, BA, Accounting (1995 - 1999). Vianney High School (1991 - 1995). https://www.linkedin.com/in/patrick-gloriod-2b54453/


Robyn Helmlinger was hired as Partner, Orrick, Herrington and Sutcliffe. She is based in San Francisco. Previously, she was Partner, Squire Patton Boggs (February, 2012 - March, 2019). She began her career at Sidley Austin, LLP, as Associate, April, 1999; promoted July, 2004, as Partner. Education: Willamette University College of Law, Doctor of Law (J.D.) (1993 - 1996). Pepperdine University, Bachelor of Arts (B.A.) aaaaaa91987 - 1991). https://www.linkedin.com/in/robyn-helmlinger-95912548/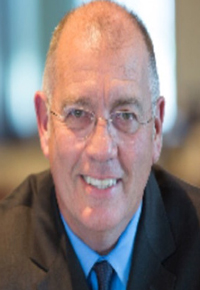 James R. Hubbard was hired as General Counsel and Corporate Secretary, CIT, New York, New York. He previously was Executive Vice President, General Counsel, & Secretary, TIAA Bank (June, 2017 - March, 2019); Executive Vice President, General Counsel & Secretary, EverBank (August, 2015 - May, 2017; Senior Vice President & Chief Legal Officer, Fifth Third Bancorp (January, 1992 - April, 2015); Associate, Frost Brown Todd (August, 1988 - January, 1992); Associate, Kaye Scholer, LLP (August, 1986 - September, 1998). Education: University of Cincinnati College of Law, JD, Law (1980 - 1983). Colgate University, B.A., English (1976 - 1980). https://www.linkedin.com/in/james-r-hubbard-b4586ba/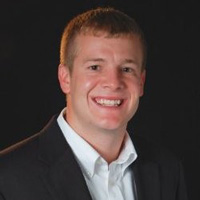 Corey Kerns was promoted to Vice President & General Manager, Collabrance, Cedar Rapids, Iowa. He joined the firm December, 2015, as Senior Finance and Operations Analyst; promoted May, 2018, Director of Finance and Operations. Previously he was at GreatAmerica Financial Services, joining January, 2011 as Financial Analyst; promoted April, 2013, as Senior Business Unit Financial Analyst. Community Service: Volunteer: Board Member, YMCA of the Cedar Rapids Metropolitan Area (April, 2018 - Present). Student Mentor, Cedar Rapids Metro Economic Alliance (January, 2016 - Present. Education: University of Iowa, Henry B Tippie College of Business. Master of Business Administration (MBA). Wartburg College, Bachelor of Arts, Business Administration (2007 - 2010). Activities and Societies: Wartburg Football Student Coach, Delta Mu Delta, Honor Society, Phi Eta Sigma Honor Society, Alpha Chi Honor Society.
https://www.linkedin.com/in/corey-kerns-mba-31a7b638/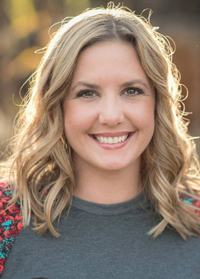 Susan (Larisa) Marx was hired as Program Manager and National Accounts, Balboa Capital, Costa Mesa, California. She is based in Broomfield, Colorado. Previously, she was Sales Manager, Dan's Window Cleaning (March, 2013 - December, 2018); Business Development of Healthcare Markets, Creekridge Capital (January, 2011 - June, 2011); Executive Sales Representative, Highland Capital (April, 2009 - November, 2009); Regional Sales Manager, Healthcare, Fleetwood Financial (March, 2008 - January, 2009); Regional Sales Manager, Key Equipment Finance (February, 2004 - March, 2008). Education: Front Range College. https://www.linkedin.com/in/susan-marx-b8141725/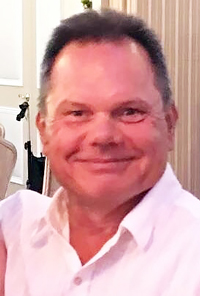 Tom Sonntag was hired as Senior Account Manager, Health Care Equipment Funding, a Division of Diversified Capital Credit, Gillette, New Jersey. "Because of his extensive background in medical equipment sales, Tom can 'talk the talk and walk the walk' with many of our existing customers and vendors for whom we've developed programs," said Bruce Smith, CLFP, President and Founder of Diversified Capital. Previously, Sonntag was Regional Sales Manager, Thomashilfen North America (July, 20`8 - February, 2019); Owner, A & M Medical Sales (February, 2007 - July, 2018). https://www.linkedin.com/in/tom-sonntag-81533037/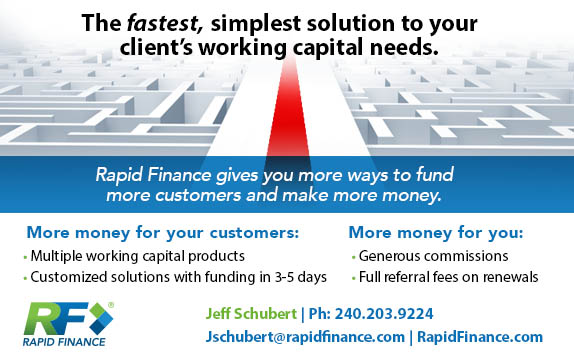 [headlines]
--------------------------------------------------------------
Leasing Industry Help Wanted

Credit Analyst
Norwalk, Ct.
Remote Location Considered

2 Years Min. Experience
Collateral knowledge of over-the-road trucking assets, construction equipment, material handling,
vocational units and machine tools is desired
Call Maria Borges-Lopez: (203) 354-6090 or e-mail
your resume to HumanResources@nmef.com
Please click nmef.com/careers/
for more information
www.nmef.com
Providing small-ticket equipment financing for businesses across the country through our dedicated referral source network

[headlines]
--------------------------------------------------------------
360 Equipment Finance
Joins Funder/Funder Looking for Brokers List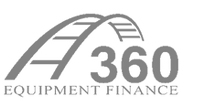 Name
In Business Since
Contact
Website
Leasing Association

12

48 States, Except Hawaii, Louisiana

$5,000 - $50,000 /
$5,000 - $75,000 for
Construction Equip.

Y

N

N

N

N

A -Accepts Broker Business | B -Requires Broker be Licensed
| C -Sub-Broker Program | D -"Private label Program" | E - Also "in house" salesmen
Footnote:
All new broker partners must provide completed Broke Enrollment Agreement with at least
1 Reference. Please contact: Ann Smithson 512-263-7235, ext. 110
Funder List:
http://leasingnews.org/Funders_Only/Funders.htm
Funder Looking for Broker Business
http://leasingnews.org/Funders_Only/New_Broker.htm

[headlines]
--------------------------------------------------------------
March Report Second Month Confidence Up in ELFF
March 60.4 from February 56.7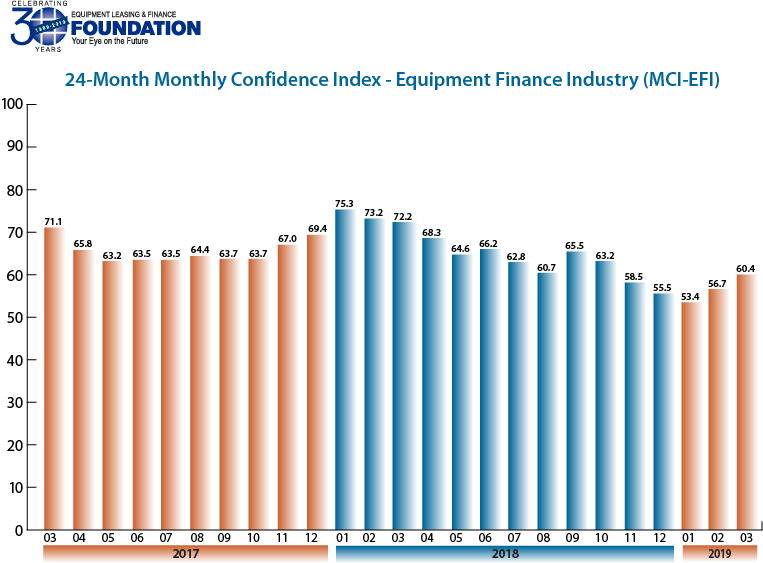 (ELFF Chart)
The Equipment Leasing & Finance Foundation reports, "Overall, confidence in the equipment finance market increased in March for the second consecutive month to 60.4, up from the February index of 56.7."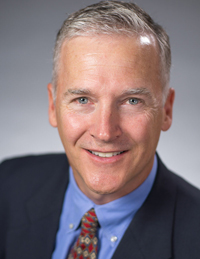 Quentin Cote, CLFP, President, Mintaka Financial, LLC, said, "I'm optimistic that companies in general have ample cash and access to capital to withstand any softening of demand. I'm concerned about the softening housing market and the negative impact it may have on small business sentiment."

Harry Kaplun, President, Specialty Finance, Frost Bank, said, "This year will continue to be prosperous as economic indicators are predicting. Business growth is spurred by low interest rates, favorable tax rates and expansion oriented investment."

David Normandin, CLFP, President and CEO, Wintrust Specialty Finance, said, "Consolidation in the industry will continue to create opportunity. The overall application volume has remained stable."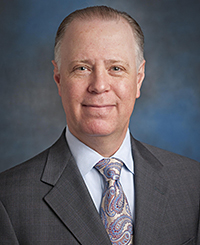 Adam Warner, President, Key Equipment Finance, said, "Federal government concerns cast a shadow over economic optimism."
Full Report:
https://www.leasefoundation.org/industry-resources/monthly-confidence-index/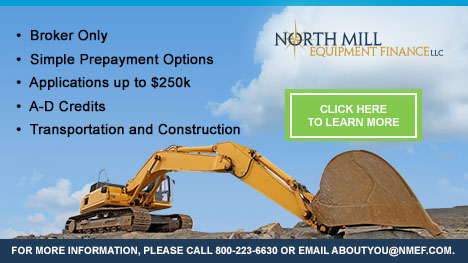 [headlines]
--------------------------------------------------------------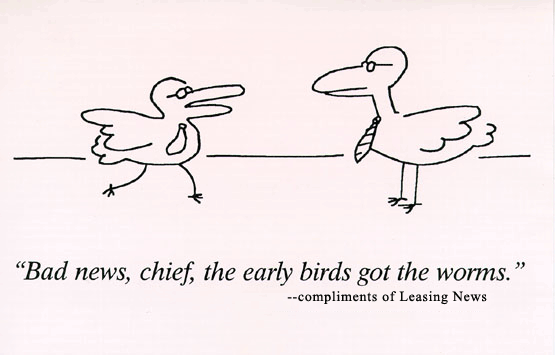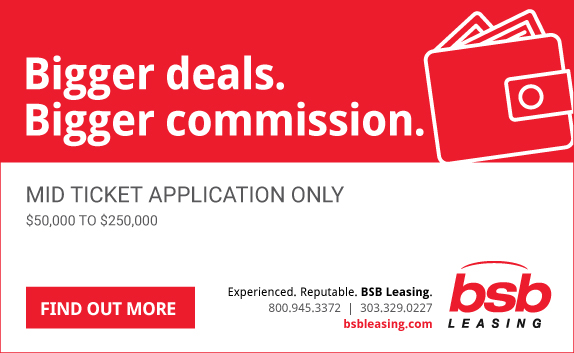 [headlines]
--------------------------------------------------------------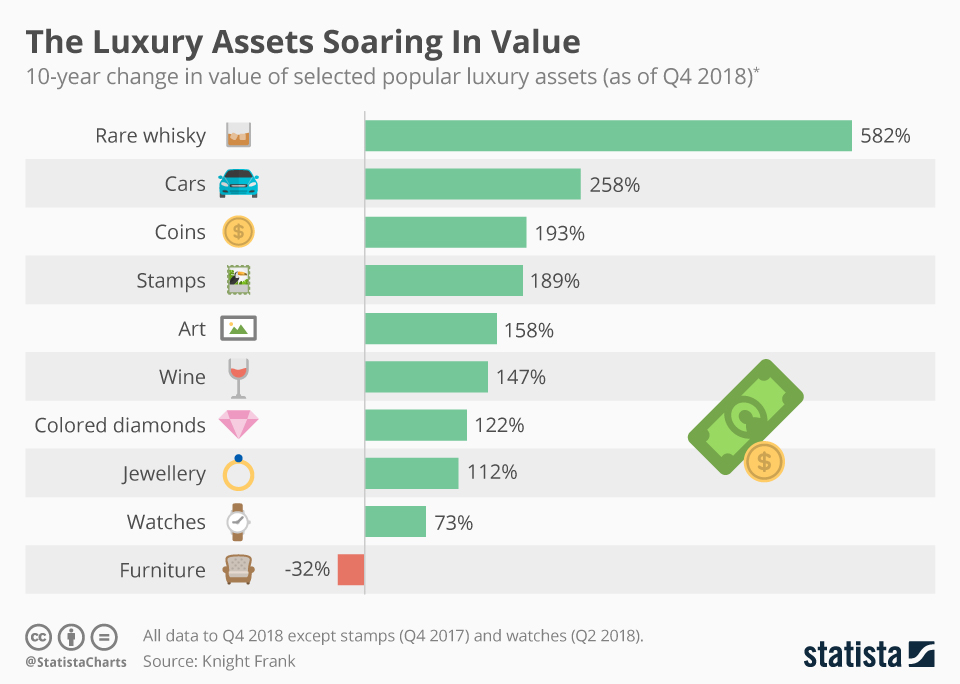 Demand for luxurious items has been rising steadily in line with dramatic growth in the number of super rich individuals worldwide. Even though millionaires and billionaires love splurging on mega purchases like yachts, private jets and property, they also splash the cash on a long list of other "investments of passion." Last week's 2019 Global Wealth Report from Knight Frank sheds light on some of the luxury items that have gained the most value over the past ten years.
These days, rare bottles of whisky are a hot property, particularly older varieties of single malt Scotch. 2018 saw a record when a bottle of Scotch fetched £700,000 at auction in October and this was then swiftly beaten in November when another bottle went for a mind-blowing £1.2 million. The MacLellan whisky was distilled in 1926 and sold in a hand-painted bottle at Christie's wine and spirits auction in London. Over the past year, the value of rare whiskey has shot up 40 percent and over the past decade, it has soared 582 percent.
The super rich's relationship with vintage cars needs no introduction. Their value has climbed 258 percent over the past 10 years and last year's top sale was a Ferrari 250 GTO. That fetched $48.4 million at auction. Coins and stamps are also still in demand today and their value has increased 193 and 189 percent since 2009 respectively. The most expensive stamp sold in 2018 collected $1.6 million while a Polish gold 100 ducat. coin was sold by the Classical Numismatic Group for $2.2 million. Art (158%), colored diamonds (122%) and Jewelry (112%) have also gained value steadily but furniture investors have seen their assets fall by 32 percent over the last 10 years.
www.statista.com/chart/17319/10-year-change-in-the-value-of-selected-popular-luxury-assets/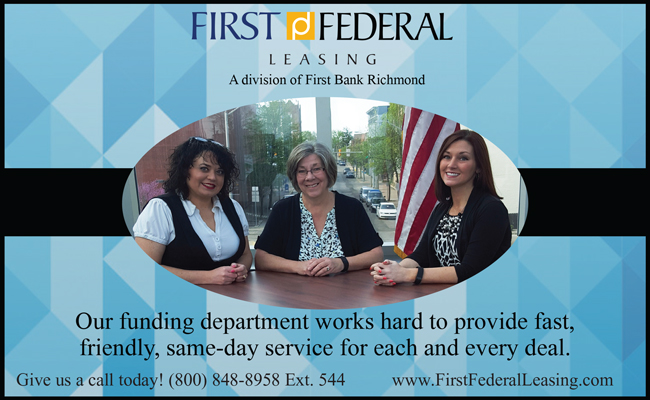 [headlines]
--------------------------------------------------------------
##### Press Release ############################
Chesswood Reports Eight Consecutive Records for 2018
Income before Taxes $32.7 Million Income vs. $27.8 in 2017
TORONTO,– Chesswood Group Limited ("Chesswood" or "the Company") (TSX: CHW), a North American commercial equipment finance provider for small and medium-sized businesses, today reported its results for the fourth quarter and year ended December 31, 2018.

Barry Shafran, Chesswood's President and CEO, said, "Once again we had an extremely busy year that culminated in our eighth successive year of record operating income and originations. If not for last year's one-time $9.4 million tax recovery due to the U.S. Tax Cuts and Jobs Act, this year's net earnings would also have been another record.
"Our finance receivables exceeded $900 million for the first time, reflecting our annual originations record this year of $400 million, 16% ahead of last year's originations."
"Our shareholders have relied on us for sustainable dividends for more than a decade. In 2018 we paid out $15.1 million in dividends, providing our shareholders with an annual yield of 7.65% based on our average share price in 2018 of $10.98. Just as importantly, the percentage of our free cash flow that we paid out in dividends was approximately 65% at the end of the fourth quarter" Shafran added.
This year's results include in Operating Income the interest expense on $20 million of additional revolving debt that was used to retire the Company's convertible debentures in early January 2018. Interest on the convertible debentures was not included in the calculation of Operating Income in prior years. The additional interest included in Operating Income in 2018 totaled approximately $900,000, or $225,000 a quarter.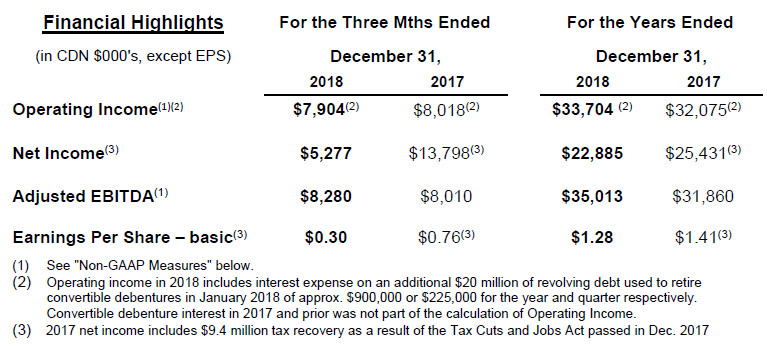 Non-GAAP Measures
Operating Income is not a recognized measure under International Financial Reporting Standards and does not have a standard meaning. Accordingly, this measure may not be comparable to similar measures presented by other issuers. Please refer to the Company's Management Discussion and Analysis in Chesswood's 2018 Annual Report for additional information concerning these measures and a reconciliation of these measures to the Company's consolidated net income.

About Chesswood
Through three wholly-owned subsidiaries in the U.S. and Canada, Chesswood Group Limited is North America's only publicly-traded commercial equipment finance company focused on small and medium-sized businesses. Our Colorado-based Pawnee Leasing Corporation, founded in 1982, finances a highly diversified portfolio of commercial equipment leases and loans through relationships with over 600 independent brokers in the U.S. In Canada, Blue Chip Leasing Corporation has been originating and servicing commercial equipment leases and loans since 1996, and today operates through a nationwide network of more than 50 independent brokers. Located in Houston, Texas, Tandem Finance Inc. provides equipment financing to small and medium sized businesses in the U.S. through the equipment vendor channel. Based in Toronto, Canada, Chesswood's shares trade on the Toronto Stock Exchange under the symbol CHW.
Learn more at
www.ChesswoodGroup.com
www.PawneeLeasing.com
www.BlueChipLeasing.com www.TandemFinance.com
### Press Release ############################
[headlines]
--------------------------------------------------------------
Fernando's View
By Fernando F. Croce
An intimate melodrama ("Gloria Bell") and a harrowing thriller ("Transit") come to theaters, while DVD releases offer a poignant comedy-drama ("Private Life"), a fond tribute ("The Great Buster"), and an affecting discovery ("La Vérité").
In theaters: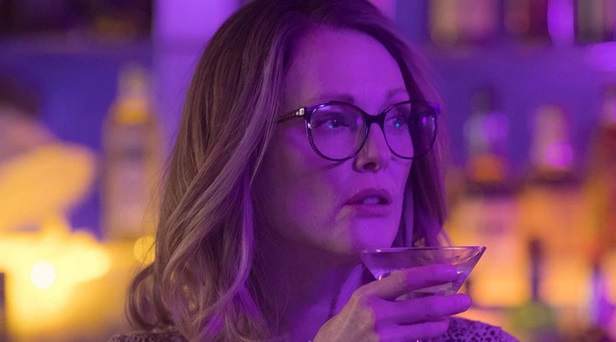 Gloria Bell (A24): One of the greatest living actresses, Julianne Moore delivers a characteristically powerhouse performance in this compassionate drama, a remake of an acclaimed Chilean film from the original's own director, Sebastian Lelio. Moore stars as the eponymous protagonist, a Los Angeles divorcée who escapes her dull job by emerging herself into the raucous night life of disco clubs. It's during one of her carefree strolls that she meets Arnold (John Turturro), who rekindles her taste for romance while emotionally complicating her relationship with her children (Michael Cera, Caren Pistorius). Though the broad lines of the story are scarcely new in this melodramatic genre, the film makes up for them with intimacy and verve. Above all, it gives an ample stage to Moore, who masterfully blends vulnerability and ardor.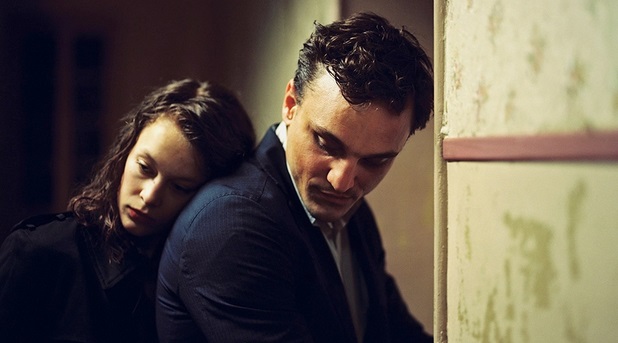 Transit (Music Box Films): Talented German filmmaker Christian Petzold ("Phoenix") serves up a trenchant tale of desperation, set in 1940 yet told in anachronistically modern fashion. Georg (Franz Rogowski) is a young Jewish technician who, fleeing a concentration camp, finds himself stuck in Nazi-occupied France. Assuming a dead man's identity, he struggles to blend in with the other refugees while waiting for his chance to sail away to North America. His plans change, however, when he meets and falls in love with Marie (Paula Beer), an enigmatic woman who's determined to locate her missing husband. Their would-be romance is quickly steered toward darker territory, leading to a harrowing dilemma. Made with impassioned rigor, Petzold's film skillfully pulls the viewer into its daring combination of old and new. With subtitles.

Nextflix: Able to portray ethereal and beastly characters with equal skill, German actor Bruno Ganz (1941-2019) graced many a role with his sensitive versatility. So check out Netflix for his best movies, which include "The Marquise of O" (1976), "The American Friend" (1977), "Wings of Desire" (1987), "Downfall" (2004), and "Unknown" (2011).
On DVD: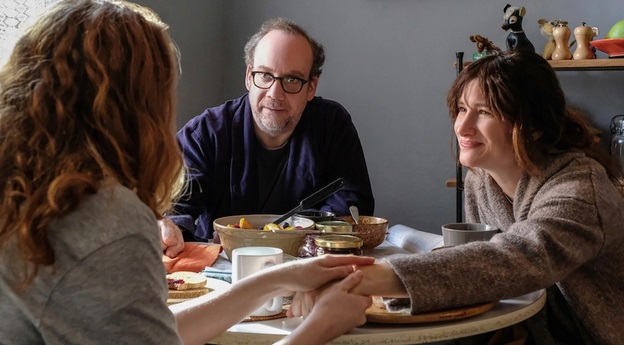 Private Life (Netflix): Indie filmmaker Tamara Jenkins ("The Slums of Beverly Hills") returns after a decade-long absence with this sharp and compassionate comedy-drama set in New York's bohemian East Village. Kathryn Hahn and Paul Giamatti are terrific as Rachel and Richard, a quarrelsome couple trying to start a family and running into the roadblock of infertility. Their marriage gets a shot of hope from their step-niece Sadie (Kayli Carter), a neurotic dropout who grows close to them after she escapes her disapproving parents by moving into their apartment. But will their bond suffer when Rachel and Richard ask her to donor an egg for their search for a baby? Mixing raw honesty with intelligent humor as in Jenkins' best work, this is an expansive and empathetic look at unpredictable human emotions.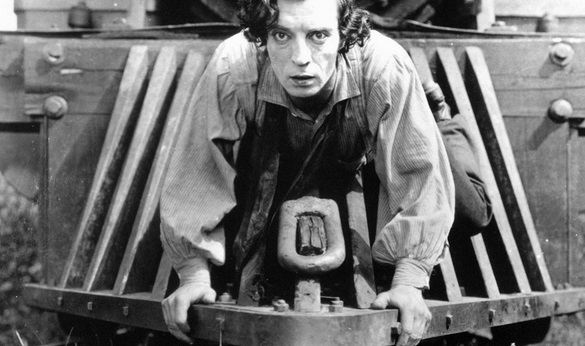 The Great Buster: A Celebration (Cohen Media Group): One of the original American movie-buffs turned directors, Peter Bogdanovich ("The Last Picture Show") pays loving tribute to one of the screen's geniuses in this affectionate documentary on Buster Keaton. A contemporary of Charlie Chaplin, Keaton (1895-1966) was a deadpan clown with a remarkable sense of cinematic geometry, amply visible in such classics as "Sherlock Jr." and "The General." Famous for doing his own often dangerous stunts, he was responsible for some of the silent era's most breathtaking moments. His bravura is illustrated via a rich collection of clips, while his legacy is exalted via interviews with a wide array of fans, from Quentin Tarantino to Werner Herzog. Light and knowledgeable, Bogdanovich's film is a delight to both connoisseurs and beginners.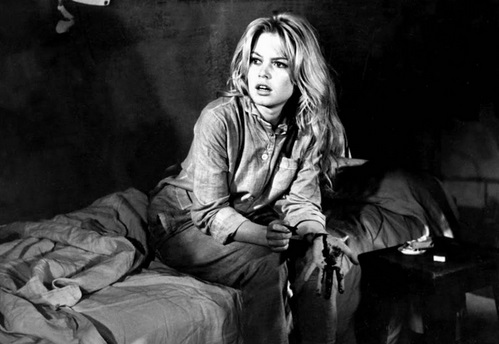 La Vérité (Criterion): Better remembered for her sultry beauty, legendary sexpot Brigitte Bardot delivers an intensely emotional performance in this drama from French suspense master Henri-Georges Clouzot ("Diabolique"). Bardot plays Dominique, a young bohemian girl with a history of troubled relationships. One such relationship, to Gilbert (Sami Frey), leads to murder and trial, as Dominique's fate is discussed by two contrasting lawyers (Charles Varnel and Paul Meurisse). Flashbacks illustrate the protagonist's life, from ditching the countryside for the city to many affairs and misunderstandings. Though known for his almost sadistic grip on his often-doomed characters, Clouzot offers an unexpectedly sympathetic, even tender portrait of wayward youth clashing against unjust societal strictures. Ably anchored by Bardot, the film deserves to be discovered by modern audiences. With subtitles.
[headlines]
--------------------------------------------------------------
Shepherd
Austin, Texas Adopt a Dog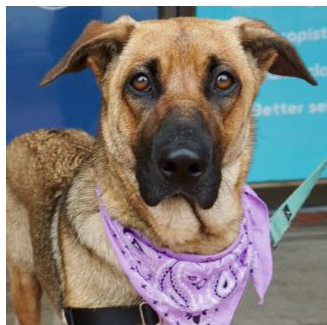 Lady Lou

#41034901
Female
DOB: 03/09/2017
Age: 2 Years
Weight: 55 lbs.
Color: Brown
Location: Canine
Adoption Fee: $85.00
"I'm a pretty Shepherd mix ready to be a wonderful family dog for some lucky people. I'm smart and ready to learn lots of new things from my forever family! If you want an active dog to accompany you on life's adventures, look no further! Come meet me and let's go home!" -- Lady Lou
Austin Humane Society
124 W. Anderson Lane
Austin, Texas 78752
(512) 646-7387
Hours:
Monday - Saturday 12-7
Sunday 12-5 (512) 646-7387
Adopting an animal at the Austin Humane Society is a simple process, and we have a dedicated staff of Adoption Counselors to help you through the process.
How to Adopt an Animal at AHS
1. Browse the animals online or just stop in during our shelter hours.
2. Fill out an adoption application, then get to know the animal. Play with them, take them for a quick walk, or just sit with them.
3. Talk to your Adoption Counselor about the animal—their personality, their history, what to expect, etc.
4. Once you've decided to adopt, you'll fill out the paperwork onsite and go home that day! (Please note: if you are adopting a dog and own a dog already, you'll need to set up a dog introduction onsite at AHS)
5. Enjoy your lifetime of unconditional love.
To Find a Specific Breed near where you live,
from more than 17,000 animal shelters & rescues:
https://www.adoptapet.com/
[headlines]
--------------------------------------------------------------

Attendee registration is now open for NVLA's 2019 Annual Conference! This year's conference will feature top networking opportunities, Lease Here Pay Here Session Track, panel discussions, top speakers in the leasing industry, and much more!

Covering the conference for Leasing News will be Leasing News Advisor Edward P. Kaye, Esq.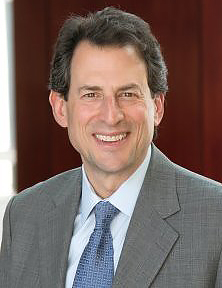 Edward P. Kaye, Esq.
Access Commercial Capital, LLC
President of Directors
The National Vehicle Leasing Association.
Conference Program
https://www.nvla.org/page/2019NVLAConferenceProgram
Register NOW for the premier conference on vehicle leasing
https://www.nvla.org/event/NVLA2019
More Information:
https://www.nvla.org/page/2019NVLAConference
[headlines]
--------------------------------------------------------------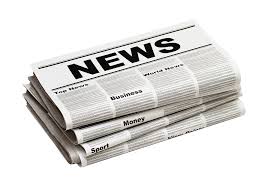 News Briefs----
Chase to open 90 branches, hire 700 Employees
30% in low-to-moderate income communities
https://www.foxbusiness.com/financials/chase-to-open-90-branches-hire-hundreds-of-workers
HP recalls 78,500 more laptop batteries
because of fire concerns
https://www.pcworld.com/article/3366237/hp-recalls-78500-more-laptop-batteries-because-of-fire-concerns.html
Next-generation satellites gave federal officials
key data in Boeing 737 Max investigation
https://www.cnbc.com/2019/03/14/iridium-aireon-satellites-gave-faa-key-data-in-737-max-investigation.html
Boeing 737 Max Hit Trouble Right Away,
Pilot's Tense Radio Messages Show
https://www.nytimes.com/2019/03/14/world/boeing-737-max-ethiopian-airlines.html?action=click&module=Top%20Stories&pgtype=Homepage
At tense meeting with Boeing, pilots fumed
about being left in dark on plane software
https://www.sfgate.com/business/article/Pilot-complaints-raise-question-of-Boeing-s-13688330.php

[headlines]
--------------------------------------------------------------


You May Have Missed---
Radio Rules TV and Other Media in Terms
of Weekly Reach ---with Charts
https://mailchi.mp/statista.com/zzjf7o68ap-1087749?e=4d5ee710fe



[headlines]
--------------------------------------------------------------
Rain, rain, go away,
Come again some other day,
Little Johnny wants to play.
Rain, rain, go to Spain,
Never show your face again.
[headlines]
--------------------------------------------------------------

Sports Briefs---

Warriors hold on to beat Rockets
https://www.pressdemocrat.com/sports/9388621-181/warriors-hold-on-to-beat
49ers hope new additions address lack of takeaways
https://www.sfgate.com/sports/article/49ers-hope-new-additions-address-lack-of-takeaways-13689708.php
Raiders new receiver Antonio Brown vows
to bring 'accountability' to team
https://www.sfchronicle.com/raiders/article/WR-Antonio-Brown-vows-to-bring-13686425.php
NY Giants sign WR Golden Tate to replace
Odell Beckham Jr. after trade
https://www.usatoday.com/story/sports/nfl/giants/2019/03/14/new-york-giants-golden-tate-contract-odell-beckham/3166595002/
[headlines]
--------------------------------------------------------------


California Nuts Briefs---
The drought has vanished from California
since the start of January
https://www.sfgate.com/news/article/Monitor-says-California-free-of-drought-after-wet-13688778.php
Inspectors missed lapse that would have prevented
cracks at SF Transbay center
https://www.sfchronicle.com/bayarea/article/Inspectors-missed-lapse-in-building-process-that-13689696.php

[headlines]
--------------------------------------------------------------



"Gimme that Wine"

http://www.youtube.com/watch?v=EJnQoi8DSE8
Chinese media investor buys historic Bordeaux estate
https://www.decanter.com/wine-news/chateau-de-cadillac-fronsadais-buyer-410416/
Wine Expert Karen MacNeil Takes
You Around the World Through Wine
https://www.winebusiness.com/news/?go=getArticle&dataId=210964
Wonder Women Of Wine Conference Fosters
Equality in a Male-Dominated Industry
https://www.forbes.com/sites/claudiaalarcon/2019/03/07/wonder-women-of-wine-conference-fosters-equality-in-a-male-dominated-industry/#1d1410173582
The Rhone Rangers Ride into Washington DC!
https://www.winebusiness.com/news/?go=getArticle&dataId=210922
Spring in the Santa Ynez Valley is no Ordinary Break
https://www.winebusiness.com/news/?go=getArticle&dataId=210924
Free Wine App
https://www.nataliemaclean.com/mobileapp/

Wine Prices by vintage
http://www.winezap.com
http://www.wine-searcher.com/
US/International Wine Events
http://www.localwineevents.com/
Leasing News Wine & Spirits Page
http://two.leasingnews.org/Recommendations/wnensprts.htm
[headlines]
----------------------------------------------------------------
This Day in History

1767 - Andrew Jackson (d. 1845) was born in a log cabin at Waxhaw, SC. The 7th president of the US (Mar 4, 1829-Mar 3, 1837), Jackson was the first president since George Washington who had not attended college. He was a military hero in the War of 1812. His presidency reflected his democratic and egalitarian values. His birthday is observed as a holiday in Tennessee.
1781 – The Continental Army inflicted heavy losses on the British at the Battle of Guilford Court House, North Carolina. A 2,100-man British force under Cornwallis defeated Maj. Gen. Nathanael Greene's 4,500 Americans, but lost a considerable number of men during the battle with estimates as high as 27%. Such heavy British casualties resulted in a strategic victory for the Americans. The battle was the "largest and most hotly contested" battle of the American Revolution's southern campaign and led to the surrender of Cornwallis at Yorktown.
1783 - General George Washington addressed a meeting at Newburgh, NY of Continental Army officers who were dissatisfied and rebellious for want of back pay, food, clothing and pensions. General Washington called for patience, opening his speech with the words: "I have grown gray in your service." Congress later acted to satisfy most of the demands.
1820 - Maine became the 23rd state. Prior to this date it was part of Massachusetts. The Pine Tree State. The white pine cone with its tassel is the state flower. The chickadee is the state bird. The landlocked salmon is the state fish, the tourmaline is the state mineral. The state song: "State of Maine Song". 'I direct' is the state motto which is 'dirigo' in Latin. From the 15th to 19th centuries, this was a great fishing area, off the coast of islands off Nova Scotia. The name of the state comes for its first use to distinguish the mainland from islands offshore. Maine was also thought to be named in honor of Henrietta Maria, Charles I of England's queen. She owned a province in France titled, Mayne. Augusta is the state capital.
http://memory.loc.gov/ammem/today/mar15.html
1827 – "Freedom's Journal," first Black newspaper, published by John Russwurm and Samuel Cornish
http://www.shsw.wisc.edu/library/aanp/freedom/index.html
1848 - "The Californian" reported gold was discovered along the American River at a sawmill owned by Capt. John A. Sutter. News was not widely believed in San Francisco.
1848 – "The Californian": "We entertain several reasons why slavery should not be introduced here. First, it is wrong for it to exist anywhere. Second, not a single instance of precedence exists at present in the shape of physical bondage of our fellow men. Third, there is no excuse whatever for its introduction into this country (by virtue of climate or physical conditions). Fourth, Negroes have equal rights to life, liberty, health and happiness with the whites. Fifth, it is every individual's duty, to self and to society, to be occupied in useful employment sufficient to gain self-support. Sixth, it would be the greatest calamity that the power of the United States could inflict upon California. Seventh, we desire only a white population in California. Eighth, we left the slave states because we did not like to bring up a family in a miserable, can't-help-one's-self condition. Ninth, in conclusion we dearly love the 'Union,' but declare our positive preference for an independent condition of California to the establishment of any degree of slavery, or even the importation of free blacks." Ten days later the other local journal, "The California Star," said editorially; "While we sincerely entertain these views, and value the union with the United States as highly as we should, the simple recognition of slavery here would be looked upon as a greater misfortune to the territory than though California had remained in its former state, or were at the present crisis, abandoned to its fate. * * We believe, though slavery could not be generally introduced, that its recognition would blast the prospects of the country. It would make it disreputable for the white man to labor for his bread, and it would thus drive off to other homes the only class of emigrants California wishes to see, the sober and industrious middle-class of society. We would, therefore, on the part of 90 per cent of the population of this country, most solemnly protest against the introducing of this blight upon the prosperity of the home of our adoption. We should look upon it as an unnecessary moral, intellectual and social curse to ourselves and posterity."
1849 - Gen. Smith, military commander of California, declared the Yerba Buena harbor to be poor because the seas are too rough and it is located on a peninsula with little water and few food supplies.
1864 - The U.S. Navy fleet arrived at Alexandria, LA for the Red River Campaign that lasted into May. The campaign was a Union initiative, fought between approximately 30,000 Union troops under the command of Maj. Gen. Nathaniel Banks, and 6,000 to 15,000 Confederate troops under the command of Lt. Gen. Richard Taylor. The campaign was primarily the plan of Union General-in-Chief Henry Halleck, and a diversion from Lt. Gen. Grant's plan to surround the main Confederate armies by using Banks's Army of the Gulf to capture Mobile, AL. It was a Union failure, characterized by poor planning and mismanagement, in which not a single objective was fully accomplished. Taylor successfully defended the Red River Valley with a smaller force.

1875 – The Archbishop of New York, John McCloskey, was named the first Roman Catholic Cardinal in the US.
1885 - A lower court in NYC ruled that playing baseball on Sunday is a crime. This decision will be overturned, but it will be appealed.
1892 - New York State unveiled an automatic ballot booth (voting machine).
1892 – The escalator was patented by Jesse W. Reno of NYC.
1901 – Horse racing was banned in San Francisco.
1907 - Trumpet player Jimmy McPartland (d. 1991) was born, Chicago, IL.
http://www.redhotjazz.com/McPartland.html
http://www.lib.uchicago.edu/e/su/cja/mcpphotos.html
1912 - Birthday of guitarist/folksinger Lightin' Hopkins (d. 1982), Centerville, TX His career spanned more than 30 years, even though he did not begin performing in earnest until middle age. Hopkins spent most of his life in the Houston area, recording his first hits, "Short Haired Woman" and "Baby Please Don't Go" for the local Gold Star label in 1947. Texas blues fell from favor in the mid-1950s, and Hopkins was not heard from again until 1959 when he began playing folk and blues festivals. Lightnin' Hopkins's last performance was at Carnegie Hall in 1979.
http://www.blueflamecafe.com/index.html
1912 – Cy Young retired from Major League Baseball with a still-record 511 wins. His average year was 20-12 with 30 complete games. Of all the records in sports, most agree this will never be broken.
1913 - The first small claims court established for small debtors, was authorized by Kansas, to deal with cases involving not more than $20. Plaintiffs and defendants appeared without legal representation. Judges served without fee, pay, or award. Appeals could be taken to the district court.
1913 – President Woodrow Wilson held the first presidential press conference.
1914 – The birthday of Joe E. Ross, born Joseph Roszawikz (d. 1982) in NYC. Known for his trademark "Ooh! Ooh!" exclamation, which he used in many of his roles, he starred as Mess Sgt. Rupert Ritzik in "The Phil Silvers Show" and as Patrolman Gunther Toody in "Car 54, Where Are You?"
1916 - Trumpet player/bandleader Harry James (d. 1983) was born in Albany, GA. His was the first "name band" to employ Frank Sinatra in 1939. James signed Sinatra to a one year contract, of which Sinatra worked seven months before going to sing for Tommy Dorsey. His later band included drummer Buddy Rich. His orchestra succeeded Glenn Miller's on a radio program in 1942, when Miller disbanded his orchestra to enter the Army.
http://www.davidmulliss.com.au/HarryJames/index.htm
1922 – The first radio station in the South, WSB Atlanta, began broadcasting.
1926 – "The Dutchman," Norm Van Brocklin (d. 1983) was born in Parade, SD. After nine seasons with the LA Rams, winning the 1951 NFL Championship, he signed as the QB for the Philadelphia Eagles. He led the Eagles to the 1960 NFL Championship, the only QB to defeat Vince Lombardi in an NFL title game. He became the first head coach of the Minnesota Vikings in 1961. He is a member of the University of Oregon and the Pro Football Halls of Fame.
1930 - USS Constitution (Old Ironsides) floated out to become a national shrine. A 1924 inspection found her in grave condition. The Navy Board of Inspection and Survey recommended that she be thoroughly repaired in order to preserve her as long as possible. The estimated cost of repairs was $400,000. Secretary of the Navy Wilbur proposed to Congress that the required funds be raised privately, and he was authorized to assemble the committee charged with her restoration. A nationwide campaign included $148,000 raised from the pennies of schoolchildren across the US. Constitution entered dry dock with a crowd of 10,000 observers on 16 June 1927. Charles F. Adams had been appointed as the Secretary of the Navy, and he proposed that Constitution make a tour of the United States upon her completion as a gift to the nation for its efforts to help restore her. She emerged from dry dock with many amenities installed to prepare her for the three-year tour of the country. Setting out with much celebration and a 21-gun salute, the tour of 90 port cities along the Atlantic, Gulf, and Pacific coasts began at Portsmouth, NH. She went as far north as Bar Harbor, ME, on the Atlantic coast, south through the Panama Canal, and north again to Bellingham, WA. Constitution returned to her home port of Boston in May, 1934 after more than 4.6 million people visited her during the three-year tour.
http://www.ussconstitution.navy.mil/historyupdat.htm
http://www.ussconstitution.navy.mil/
1930 – USS Nautilus, the first streamlined US submarine was launched at Mare Island in California. The third sub of this name, she was the forerunner of USS Nautilus, the first nuclear submarine that was launched in 1954.
1933 - Birthday of Ruth Bader Ginsburg, Brooklyn, NY. U.S. Supreme Court Associate Justice appointed in 1992, she is a lifelong advocate of women's rights. She won five of the six cases that she argued before the Supreme Court, establishing the unconstitutionality of unequal treatment for men and women. She was the editor of the Harvard Law Review. Ginsburg graduated first in her class of 1959, but she was unable to find a job in a law firm as neither mothers nor Jews were being hired. She eventually found employment as a clerk with a federal district judge in New York with the proviso that a male appointee would be waiting when she failed. She was the first female tenured professor at Columbia University and former director of the Women's Rights Project of the ACLU. President Bill Clinton nominated Ginsburg to the Supreme Court on June 15, 1993, and the Senate overwhelmingly (96—3) approved her nomination. She took the oath of office on August 10, 1993.
1935 – Actor Judd Hirsch was born in The Bronx. He is best known for playing Alex Rieger on the television comedy series "Taxi" (1978–1983). Over the course of his career, he has twice won the Primetime Emmy for Outstanding Lead Actor in a comedy Series, has twice won the Tony for Best Actor in a Play, and has been nominated for the Academy Award for Best Supporting Actor.
1937 - The first birth control clinic run by a state government was opened in Raleigh, NC, by the state board of health, including a program setting up contraceptive clinics for poor married women in local maternity and child health services.
1937 - The first blood bank to preserve blood by refrigeration for future use in transfusions was established by the Cook County Hospital, Chicago, IL.
1941 - Mike Love of the Beach Boys was born in Los Angeles. Love is a cousin of the three Wilson Brothers - Brian, Carl and Dennis. With their friend, Al Jardine, they formed a high school group which played under such names as the Pendletones, Kenny and the Cadets, and Carl and the Passions. Mike Love and Brian Wilson wrote "Surfin'," which was a California hit in 1961 for the group, now called the Beach Boys. Murray Wilson, the father of Brian, Dennis and Carl, got the Beach Boys a contract with Capitol Records. Their hits began - "Surfin' Safari," "Surfin' USA" and "Surfer Girl." These were the songs that launched the surf music fad. They went to University High School, as I did, played in some of their pick-up bands, and yes, they really were surfers, who got up at 5am to go surfing before going to school—before the days of wet suits, too.
1941 - The most severe blizzard in modern history struck North Dakota and Minnesota. The blizzard hit on a Saturday night while many were traveling and resulted in the tragic loss of 71 lives. Winds gusted to 75 mph at Duluth, Minnesota and to 85 mph at Grand Forks, North Dakota. Snow drifts reached 12 feet in north central Minnesota.
1944 - Sly Stone was born Sylvester Stewart in Denton, Texas. Sly & The Family Stone had their first hit single with "Dance to the Music" (1968). Their fourth album, "Stand!" (1969), became a runaway success, selling over three million copies and spawning a number one hit single, "Everyday People." By the summer of 1969, Sly & The Family Stone were one of the biggest names in music, releasing two more top five singles, "Hot Fun in the Summertime" and "Thank You" / "Everybody Is a Star", before the end of the year, and appearing at Woodstock.
http://www.artistinformation.com/sly_&_the_family_stone.html
1944 – The Washington Senators started spring training with six knuckleballers likely to make the staff. Of them, Mickey Haefner, Dutch Leonard, Johnny Niggeling and Roger Wolff joined Early Wynn as starters and the rest went to the bullpen.
1946 - Nat "King" Cole records "Route 66" written by Bobby Troupe.
1947 - Ensign John W. Lee of Indianapolis, IN was commission an officer, becoming the first in the U.S. Navy. He was assigned to the U.S. S. Kearsarge.
1948 - Parcel Post Air Service between the United States and 21 countries in Europe and Africa began. Service late in the year began to South America and then to the Pacific.
1952 – Kay Starr hit # 1 with "Wheel of Fortune."
1954 - Top Hits
"Make Love to Me!" - Jo Stafford
"I Get So Lonely" - The Four Knights
"Answer Me, My Love" - Nat 'King' Cole
"Slowly" - Webb Pierce
1954 - The Chords released "Sh-Boom." It was a U.S. Top 100 #2 hit that year for both The Chords (who first recorded the song) and The Crew-Cuts who took it to #1.
1955 - Colonel Tom Parker becomes Elvis Presley's manager. Parker's previous show-business experience included managing country stars Hank Snow, Eddy Arnold and Gene Autry. Parker manages Presley all his life and after his death.
1955 - Fats Domino released "Ain't It (That) A Shame." It became a top 10 hit and was covered later by Pat Boone who took it to #1. Domino didn't care…he wrote the song!
1956 - The musical, "My Fair Lady", opened on Broadway. The show ran for 6-1/2 years before 2,717 audiences. It became, thanks to Rex Harrison and an outstanding cast, the longest running major musical theatre production in history. It was followed by a hit London production, a popular film version, and numerous revivals. It has been called "the perfect musical."
1957 - Carol Heiss of Ozone Park, Queens, New York City, won her first National Women's figure skating championship at Berkeley, CA: her second and third in 1958 and 1959; and her fourth consecutive title on January 29, 1960, at Seattle, WA.
http://www.worldskatingmuseum.org/chjhof.htm
1959 - The musical, "No Strings," opened on Broadway at the 54th Street Theatre. Richard Kiley and Diahann Carroll starred in the show. Also featured was the show's composer in an acting role, singing his own lyrics. The composer was Richard Rodgers.
1960 - The Key Largo Coral Reef Preserve, an area 21 miles long and 3.5 wine in the Atlantic Ocean was made an undersea park by proclamation of President Dwight D. Eisenhower. This wildlife refuse contains 40 of the 52 known coral species.
1962 - Top Hits
"Hey! Baby" - Bruce Channel
"Midnight in Moscow" - Kenny Ball & His Jazzmen
"Don't Break the Heart that Loves You" - Connie Francis
"Misery Loves Company" - Porter Wagoner
1966 - Winners of the eighth annual Grammy awards for 1965 are announced. Record of the Year is "A Taste of Honey" by Herb Albert and the Tijuana Brass. Album of the year is Frank Sinatra's "September of My Years." Song of the Year is "The Shadow of Your Smile" by Paul Francis Webster and Johnny Mandel.
1964 – "My Fair Lady," by Lerner and Loewe, opened on Broadway. It ran for 6-1/2 years before 2,717 audiences. It became, thanks to Rex Harrison and an outstanding cast, the longest-running musical to that time.
1968 - "LIFE" magazine called Jimi Hendrix, "the most spectacular guitarist in the world."
1968 - Blood, Sweat and Tears opened at the S.F. Avalon Ballroom.
1970 - Top Hits
"Bridge Over Troubled Water" - Simon & Garfunkel
"Travelin' Band/Who'll Stop the Rain" - Creedence Clearwater Revival
"The Rapper" - The Jaggerz
"It's Just a Matter of Time" - Sonny James
1971 - CBS-TV announced the cancelation of "The Ed Sullivan Show," then the longest-running TV show in history, after 23 years.
1971 – Bernice Gera, a 39-year-old NYC housewife, filed a lawsuit against organized baseball, claiming violation of her civil rights. Mrs. Gera had completed an umpire school and signed a contract to work in the New York-Penn League, only to see the deal be voided six days later with no explanation. Gera will eventually umpire one game before quitting.
1972 - Singer Robert John scores with a remake of the Tokens' Number One hit "The Lion Sleeps Tonight." John's version goes Top Fifteen and earns him a gold record
1972 - Los Angeles Radio station KHJ is raided by L.A. police after calls from listeners who feared there'd been a revolution at the station from 6:00 to 7:30 in the morning. DJ Robert W. Morgan had played Donny Osmond's "Puppy Love" over and over. The police left without making any arrests.
1972 - "The Godfather," Francis Ford Coppola's epic gangster movie based on the Mario Puzo novel and starring Marlon Brando and Al Pacino, premiered in New York. Paramount obtained the rights to the novel for the price of $80,000, before it gained popularity. It is widely regarded as one of the greatest films in world cinema and one of the most influential. It was selected for preservation in the U.S. National Film Registry of the Library of Congress in 1990, being deemed "culturally, historically, or aesthetically significant" and is ranked the second-greatest film in American history (behind "Citizen Kane") by the AFI.
1977 - "Eight is Enough" premiers on TV. This one-hour comedy-drama was set in Sacramento and starred Dick Van Patten as Tom Bradford, a columnist for a local paper and a widower with eight children. Diana Hyland played his wife Joan; she died from cancer after filming five shows. The children were played by Grant Goodeve, Lani O'Grady, Laurie Walters, Susan Richardson, Dianne Kay, Connie Needham, Willie Aames and Adam Rich. In the fall of 1977, Betty Buckley joined the cast as tutor Abby Abbott, who later married Tom. Most of the cast was reunited for Tom's 50th birthday on "Eight Is Enough: A Family Reunion" shown on Oct 18, 1987.
http://www.becoming.net/eie/
http://www.tvtome.com/tvtome/servlet/ShowMainServlet/showid-691/
1977 - "Three's Company" appears on TV. This half-hour comedy featured two girls and a guy sharing an apartment. In order for the landlord to go along with the living arrangements, Jack Tripper, played by John Ritter, had to pretend he was gay. Cast included Joyce DeWitt, Suzanne Somers, Norman Fell, Audra Findley, Richard Kline, Don Knotts and Priscilla Barnes. The last telecast aired on Sept 18, 1984.
http://www.threescompany.com/tcompany/www/
http://www.sitcomsonline.com/threescompany.html
1978 - The Oakland A's traded star pitcher Vida Blue to the San Francisco Giants for seven players and nearly $400,000 in cash. Blue won 18 games for the Giants that season. In 1976, baseball commissioner Bowie Kuhn vetoed an attempt by Oakland A's owner Charlie Finley to sell Blue to the New York Yankees, and in 1978, Kuhn cancelled a proposed trade of Blue to the Cincinnati Reds. In both instances, Kuhn said the trades would be bad for baseball because they would benefit already powerful teams without making them give up any significant talent in return. At the end of the 1976 season, nearly the entire A's roster of star players from Oakland's championship teams left with baseball's new free agency, or were traded off by Finley, leaving Blue, who was still under contract with Oakland, to mentor a new team of primarily rookies and other young players.
1978 - Top Hits
"(Love Is) Thicker Than Water" - Andy Gibb
"Night Fever" - Bee Gees
"Lay Down Sally" - Eric Clapton
"Mamas Don't Let Your Babies Grow Up to Be Cowboys" - Waylon & Willie
1978 - "American Hot Wax," a film about a week in the life of pioneer rock & roll disc jockey Alan Freed, premieres in New York. The soundtrack features Jackie Wilson, Buddy Holly, the Moonglows, Drifters, Spaniels, Cadillacs, Zodiacs and others. It is widely considered one of the best rock and roll movies of all time.
1981 – The National Football League prohibited the use of any sticky substances on the body uniform or equipment of any player. The rules change was largely aimed at the defensive unit of the Los Angeles Raiders, winners of the 1981 Super Bowl, and, in particular, at LA defensive back Lester Hayes, who coated his arms and chest with Stickum and intercepted 13 passes during the 1980 season.
1984 - Severe thunderstorms in Arkansas produced 2 violent (F4) tornadoes. The first tornado tracked 48 miles through Van Buren, Cleburne, and Independence counties. 2 people were killed and 13 were injured. 63 homes and 22 mobile homes were destroyed. The tornado lifted the highway 16 bridge and threw it into Greers Ferry Lake. The bridge was 1/4 mile long and had a large steel superstructure. The second tornado tore through Jackson and Poinsett counties with 5 people killed and 12 injured
1985 - "Mr. Belvedere" premiers on TV. A sitcom about a sarcastic, talented, wise British housekeeper and his love-hate relationship with a Pittsburgh family. It starred Christopher Hewett as Lynn Belvedere, former baseball player Bob Uecker as his employer/antagonist, sportswriter George Owens, Ilene Graff as George's wife Marsha, a law student, Rob Stone as Kevin, Tracy Wells as Heather and Brice Beckham as mischievous Wesley. At the end of each episode, Mr. Belvedere narrated the day's lesson as he wrote in his journal, and ended the show on a funny note. The last telecast aired July 8, 1990.
http://www.sitcomsonline.com/mrbelvedere.html
http://us.imdb.com/title/tt0088576/
1985 - The first Internet domain name, symbolics.com, was registered.
1986 - Top Hits
"Sara" - Starship
"These Dreams" - Heart
"Secret Lovers" - Atlantic Starr
"I Could Get Used to You" - Exile
1987 - Bryan Adams' "Heat of the Night" becomes the first commercially released cassette single, or cassingle, in the U.S.
1987 - The place: Orlando, Florida. The golf course: the Arnold Palmer-designed Bay Hill layout. The tournament: the Bay Hill Classic. Don Pooley showed the golf world what a true million-dollar swing looked like, as he made a hole in one during the final round. The tournament sponsor had offered a million dollars to anyone making an ace. Pooley didn't win the tourney, but won a lot more than anyone else.
1987 - Andrew Lloyd Webber's "Starlight Express" opened on Broadway. This was the first ever roller-skating musical.
1988 - "The Wonder Years" premiered on TV. A coming-of-age tale set in suburbia in the 1960s and 1970s, this drama/comedy starred Fred Savage as Kevin Arnold, Josh Saviano as his best friend Paul and Danica McKellar as girlfriend Winnie. Kevin's dad was played by Dan Lauria, his homemaker mom by Alley Mills, his hippie sister by Olivia d'Abo and his bully brother by Jason Hervey. Narrator Daniel Stern was the voice of the grown-up Kevin. The last episode ran Sept 1, 1993 but it remains popular in syndication.
http://www-personal.umich.edu/~kpearce/wy.html
http://www.imdb.com/title/tt0094582/
1988 - More than one hundred hours of continuous snow finally came to an end at Marquette, MI, during which time the city was buried under 43 inches of snow. Unseasonably cold weather prevailed in the southeastern U.S., with forty-one cities reporting record low temperatures for the date.
1993 - 69 daily low temperature records were broken over the eastern US as cold air persisted behind the "blizzard of '93". Elkins, West Virginia recorded 5 degrees below zero to break its old record by 15 degrees and New Orleans, Louisiana dropped to 31 degrees to break its old record by 9 degrees. Fort Myers, Florida shivered at 39 degrees.
1994 - 0.9 inches of snow on this day brought the seasonal snowfall total at Binghamton, New York to 123.2 inches -- the city's snowiest winter ever.
1997 - Dave Andreychuk of the New Jersey Devils became the 26th player in the National Hockey League and the second in two days to score 500 regular-season goals. Andreychuk's goal helped the Devils beat the Washington Capitals, 3-2.
1997 - The University of North Carolina men's basketball team defeated Colorado, 73-56, in the second round of the NCAA tournament to give coach Dean Smith the 877th victory of his career, one more than Adolph Rupp. Smith's win, his 63rd in NCAA tournament play, came in his 36th season as a head coach. He finished his career with 879 wins, the most in NCAA Division I Men's basketball at the time.
1999 - Paul McCartney, Bruce Springsteen, Billy Joel, Dusty Springfield, the Staples Singers, Del Shannon, Curtis Mayfield and Beatles producer George Martin are among those inducted into the Rock and Roll Hall of Fame. Springfield died just 11 days before.
2003 - Thousands of anti-war demonstrators marched in SF, Washington, DC and around the world.
2006 - Remnants of Fats Domino's three pianos were discovered and saved by the Louisiana State Museum after attempting to salvage his Ninth Ward home after Hurricane Katrina.
2011 – MLB Commissioner Bud Selig formed a twelve-person committee to study the origins of baseball, with newly-appointed official historian John Thorn as its chair. The issue has been rekindled with the publication this week of Thorn's book, "Baseball in the Garden of Eden," which casts doubt on the role of Alexander Cartwright in laying down the fundamental principles of the game. Ironically, Cartwright was promoted as the "real" founder of the game to counteract the unfounded legend that Abner Doubleday had laid down the first baseball diamond in Cooperstown in 1839. Thorn argues that the game is in fact much older than once thought, with traces found in 18th century records.
2015 - Boston reached a new snowfall record of 108.6 inches. The city's previous record of 107.6 inches was set in the winter of 1995-1996.
-------------------------------------------------------------

SuDoku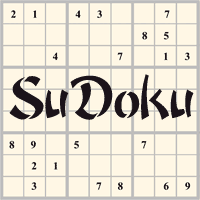 The object is to insert the numbers in the boxes to satisfy only one condition: each row, column and 3x3 box must contain the digits 1 through 9 exactly once. What could be simpler?
http://leasingnews.org/Soduku/soduko-main.htm
--------------------------------------------------------------

Daily Puzzle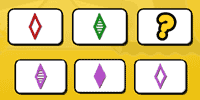 How to play:
http://www.setgame.com/set/puzzle_frame.htm
Refresh for current date:
http://www.setgame.com/set/puzzle_frame.htm
--------------------------------------------------------------


http://www.gasbuddy.com/
http://www.gasbuddy.com/GB_Map_Gas_Prices.aspx
http://www.gasbuddy.com/GB_Mobile_Instructions.aspx
--------------------------------------------------------------

Weather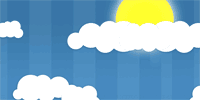 See USA map, click to specific area, no commercials
--------------------------------------------------------------

Traffic Live---
Real Time Traffic Information
You can save up to 20 different routes and check them out with one click,
or type in a new route to learn the traffic live
--------------------------------