NorVergence BK charges Salzano son stealing $1/2 MM
By MARTHA McKAY
STAFF WRITER
NorthJersey.com
The son of the mastermind behind NorVergence, a bankrupt Newark telecommunications firm, allegedly stole close to $500,000 from the company, using the money to pay for drinks, trips to area clubs and for a five-bedroom Glen Ridge house, according to court papers filed Wednesday in U.S. Bankruptcy Court in Newark.
Thomas John Salzano, son of Thomas N. Salzano, the chief managing officer of bankrupt NorVergence, was accused of using two company checks -- one in the amount of $61,200 dated July 1, 2003, and another for $140,000 dated July 29, 2003 – to help pay for "the purchase of his personal residence located at 20 Argyle St., Glen Ridge," the papers said.
The complaint, filed by U.S. Trustee Charles Forman, also alleges that Thomas John Salzano used a NorVergence corporate American Express card to charge "personal expenses, such as outings to bars and clubs, clothing and other personal expenses" unrelated to NorVergence business.
The charges totaling $268,795 were made between November 25, 2002, and March 24, 2004.
Neither Forman nor Salzano could be reached for comment.
NorVergence's abrupt bankruptcy in July 2004, threw 1,300 people out of work and left thousands of small-business customers without phone and Internet service.
Legal battles raged when customers tried to get out of equipment leases that NorVergence had sold to more than 40 banks and leasing companies. In many cases, settlements have been reached, brokered by state attorneys general, providing some relief to deeply angry
NorVergence customers.
Last year, a U.S District Court ordered a $181.7 million default judgment against NorVergence in a case brought by the Federal Trade Commission.
Creditors assert the company owes $550 million.
Thomas John Salzano was never an employee of NorVergence, according to court papers. His father, Thomas N. Salzano, was paid hundreds of thousands of dollars as a consultant. His uncle, Peter J. Salzano, served as CEO.
Thomas John Salzano and his father started a Kenilworth business last year called Charity Snack, which also went belly-up.
The complaint filed Wednesday asks that Salzano repay what he allegedly took, plus punitive damages. In addition, the papers claim that because of his "unlawful misappropriation of [NorVergence's] funds, and fraudulent transfer and unjust enrichment" the house at 20
Argyle St. belongs to the trustee, whose job it is to recover any and all company assets.
The five-bedroom, three-bath home at 20 Argyle St. is listed for sale at $699,000, just reduced, according to a real estate Web site.
E-mail: mckay@northjersey.com
----------------------------------------------

Financial Analyst – Irvine, CA
Calfirst Leasing Corporation is looking for experienced individual with a commercial credit analysis background. This opportunity affords a competitive salary plus great medical and 401k benefits. If you have a minimum of 2 years commercial credit analysis background, please send us your resume to learn more about this exciting opportunity. Send resumes to bbumblis@cfnbc.com.

Wednesday, March 1, 2006
Headlines---
Correction: Pat Widmar 847-562-1095
Power Outage
Classified Ads---Credit
Nibarger joins "Broker/Lessor" list
B of West Indirect Leasing Joins "Funder List"
Looking for info on Royal Links, Iowa Court
Top Stories--February 20-24
Cartoon---
Deutsche Bank seeks settlement
Sales makes it Happen---by Bob Teichman, CLP
---CHOICES
LeasingNotes subscribe/NorVergence Question
Classified Ads—Help Wanted
Allserve creditors play waiting game
Popular to Acquire Sm. Ticket Portfolios
Utah Industrial Bank Latest LCA Bank Corp
CNH Capital Unveils Protection Plans
Allied Invests $13.9MM Commercial Credit Group
News Briefs---
You May have Missed---
Sports Briefs---
California Nuts Briefs---
"Gimme that Wine"
Calendar Events
Scoma's Fisherman's Wharf Restaurant Review
Today's Top Event in History
This Day in American History
Winter Poem
######## surrounding the article denotes it is a "press release"

Correction: Pat Widmar 847-562-1095
Incorrect telephone number in press release. Pat Widmar may be reached at 847-562-1095
"Randy Green, President and CEO of First Bank of Highland Park, Highland Park, IL, is pleased to announce the appointment of Patricia A. Widmar to Vice President of the Lease Finance Group. In her new capacity, Pat will be focusing her efforts on new business development which will include lease discounting, warehouse lines, and syndication purchases. Pat brings a wealth of experience and knowledge to this position and will be located on the Northbrook, IL facility which houses the Lease Finance Group.
"Prior to joining FBHP, Pat was employed by park National Bank (f/k/a Pullman Bank & Trust) as an Assistant Vice President of the Lease Finance Group where she was involved in both operations and business development for nine years. Prior to that, she was employed by Key Bank in the Commercial Lending area for twenty-five years. Pat attended Indiana University at South Bend, IN."
--------------------------------------------------------------

Power Outage
Northern California got hit by a strong storm on Monday night, knocking out power in many cities, including Saratoga at 6:30pm. Electricity was not restored until the next morning, with cable still out.
I went to the American Leasing office to use the T1 connection at 11pm, but power was also out in this Los Gatos area too. Thus the Tuesday edition was unable to be sent out or posted.
Kit Menkin, editor
--------------------------------------------------------------

Classified Ads---Credit
Detroit, Michigan
Atlanta, GA .
10 yrs experience in credit/collections/recovery/documentation in the leasing industry. P&L responsibility, team builder & strong portfolio mgnt skills.
email: mortimerga@adelphia.net
Boston Ma.
Challenging position where my skills, professional experience, organization, leadership, strategic thinking, creativity, energy, passion, competitive nature will enable me to define opportunities and personal development.
Email: bernd.janet@verizon.net
Corona, CA.
VP credit Consumer Credit prime/sub prime Auto lending/leasing/mortgages. 20+yrs exp. If you are looking for someone to affect the bottom line I am that person. Will relocate.
Email: amosca2000@yahoo.com
Fort Lee NJ
3 Years Experience. Looking in NJ/NY.
Email: angitravis@mail.com
Irvine, CA
I have over 16 years of Credit/Collection experience in the finance industry. Prompt results, extremely effective and knowledgeable, professional, excellent manager and team player.
Email: newportresources@sbcglobal.net
Los Angeles, CA
Over 15 years experience in Credit/Operations with Small Ticket and transactions up to $500,000.00. CLP, with excellent relationships with most major lenders.
Email: jonbh123@earthlink.net
New Jersey, NJ
Credit Analyst with 10+ years experience in small-ticket lending up to $500,000. Experience with both vendor-direct and with brokers.
Email: b.leavy@worldnet.att.net
New York, NY .
V.P. Credit & Collections w/23 years exp.looking for a situation where I can utilize my varied & extensive knowledge of credit/collections/risk-management & leasing.
Email: rcouzzi@yahoo.com
Sausalito, Ca
Sr. Corp. officer, presently serving as consultant, fin. service background, M&A, fund raising, great workout expertise, references
Email: nywb@aol.com
Orange, CA.
15 years exper., looking for a new home. Have handled both middle/ large ticket transaction, plus muni & international finance.
email: equiplender@aol.com
Credit Officer
experienced in middle-market leasing; structured, vendor and 3rd party to the fortune 1000. Proactive team builder, originations capable with strong work ethic.
Email: kyletrust@hotmail.com
For a full listing of all "job wanted" ads, please go to:
http://64.125.68.91/AL/LeasingNews/JobPostings.htm
To place a free "job wanted" ad, please go to:
http://64.125.68.91/AL/LeasingNews/PostingForm.asp
Detroit, Michigan
This aerial panoramic photograph of Detroit was taken by James Blakeway. Detroit sits on the Detroit River across from the Canadian city of Windsor, Ontario. The tallest building is Marriott Renaissance Center, the tall cylindrical building surrounded by four tall office buildings that make up the Renaissance Center complex. The large stadium with the sloped roof is Ford Field, home to the Detroit Lions football team and site of Super Bowl XL. Directly behind Ford Field is Comerica Park, home to the Detroit Tigers baseball team. The Tigers' previous ballpark, Tiger Stadium, can be seen in the distance with its white exterior.
The panoramic photograph by James Blakeway is from one from the largest collection of cities, and highest quality. The above is an expanded "thumb nail" version. The original is clearer and more colorful. Regular price: $35.00 Sale price: $27.93 plus shipping/handling, please go to:
http://www.retrocollection.com/htmlpages/panorama.htm
--------------------------------------------------------------

Nibarger Associates joins "Broker/Lessor" list
Third Column: YES - Year Company Started | YELB - Years in equipment Leasing Business
A - City Business License | B- State License | C - Certified Leasing Professional |
D - State(s) sales/use tax license |
E - Named as "lessor" on 50% or more of lease contract signed. |
Rank

Name
City, State
Contact
Website
Leasing Association

YCS
YELB


(see above for meaning)

# of Empl.

Geographic Area

Minimum
Dollar
Amount

Service Organization

D

Nibarger Associates
Rancho Palos Verdes, CA
D. Paul Nibarger, CLP nibarger@cox.net
N/R
ELA & NAELB (P)


1983
33

$100,000 Avg $500,000 No Max.

Y

Y

Y

N
(P)
Mibarger Associates is an investment banking firm which provides corporate financial advisory services in mergers, acquisitions and divestitures of public and provetly held business. The firm has a strong specialty in meeting the intermediate and ling term financing needs of its clients through equipment financing and leasing and contines to acquire and service asset based portfolios. We are members of ELA and NAELB with a CA Finance Lender/Broker license, #603-8622.
To review for list, please go here:
http://www.leasingnews.org/Brokers/broker_Lessor.htm
--------------------------------------------------------------

Bank of the West, Indirect Leasing Group Joins "Funder List"
A -Accepts Broker Business | B -Requires Broker be Licensed | C -Sub-Broker Program
| D -"Private label Program" | E - Also "in house" salesmen
Name
In Business Since Contact
Website
Leasing Association

17.

Bank of the West, Indirect Leasing Group
1972
Steve Crane, CLP, Vice President & Marketing Manager
scrane@bankofthewest.com
888.244.0551 ext. 3899
800.473.9878 - Fax
www.bankofthewest.com
AGL&F, EAEL, ELA, NAELB, & UAEL
(P)

$10,000 for app-only and $20,000 with financials

Y

(P) Bank of the West - Broker Requirements:
We require 3 years in business, 5 years industry experience. Company must have 3 satisfactory funding references verifying at least $5MM in annual fundings. Prinicpals of closely held companies must have satisfactory credit and a Fair Issac Score of at least 680.
Lessor:
" Discount programs are offered to qualified companies that can provide in excess of $1MM of volume annually"
Discounter relationships that do business in the State of California are required to have a current California Finance Lenders License.
Trinity Capital is subsidiary of company which does operations and also has "in house" sales personnel, primarily vendor accounts.
Full list located here:
http://www.leasingnews.org/Funders_Only/Funders.htm#bow
--------------------------------------------------------------

Looking for information on Royal Links, Iowa Court
A reader has informed Leasing News that the lessor suing the lessee in the court of Iowa lost their claim as the court ruled the transaction to be under "consumer law" in the state. Leasing News is told the lessor is appealing the decision.
Leasing News heard of the situation from another reader, before The National Golf Course Owners Association has more than 6,000 member courses worldwide and an audience of more than 18,000 through Golf Business magazine, NGCOA, arranged for the Chicago law firm of Lord, Bissell & Brook to represent the lessee is a group suit.
This is what Leasing News was originally told:
"Royal Links USA had salesmen call on golf courses to offer free beverage carts. (cold beer, wine, soda's, snacks.) The courses would use them and allow advertising panels to be displayed by Royal Links. Various national merchandisers would pay Royal Links for ads. Royal Links supplied products for free with delivery, and also paid the courses a lump sum (normally $1000) to initially stock the cart with startup merchandise.
"Courses entered into an agreement whereby Royal Links paid the course about $300 per month in sponsorship money, which was then sent back to their leasing arm as a lease payment. This arrangement was simply explained as their accounting procedure.
"We became concerned initially when it was requested the cart be insured for $12,500. The cost of the cart is most likely less then $1000.
"In October 2004, all courses were notified that Royal Links would no longer pay the $300 per month in sponsorship money. Our cart had been delivered about 60 days prior to this notice. The leasing company insisted they were independent and demanded the $300 monthly payment (for 5 years). Preferred Capital quoted a payoff of approximately $15,900."
There has been a meeting to settle the issue between lessee and lessor as a group, but evidently nothing has come of it. Royal Links in the meantime has filed Chapter 7. Lessees are being told to file a claim, although there appear very few assets available.
--------------------------------------------------------------
Top Stories--February 20-24
Here are the top ten stories most "opened" by readers last week.
(1) Wal-Mart not backing off Utah industrial Bank and Leasing
http://www.leasingnews.org/archives/February%202006/02-22-06.htm#walmart
(2) Will the FDIC shut Wal-Mart down?
http://www.leasingnews.org/archives/February%202006/02-24-06.htm#walmart
(3) NorVergence--Are We Being "Fair?"
http://www.leasingnews.org/archives/February%202006/02-21-06.htm#norv
(4) Sterling Financial Executive Team re-Alignment
http://www.leasingnews.org/archives/February%202006/02-24-06.htm#sterling
(5 ) "Risky Business" Is Back
http://www.leasingnews.org/archives/February%202006/02-22-06.htm#risky
(6 ) Charlie Lester at Home
http://www.leasingnews.org/archives/February%202006/02-21-06.htm#lester
(7) "Broker/Lessor" List---Up-dated
http://www.leasingnews.org/archives/February%202006/02-21-06.htm#broker
(8) Cartoon---"Not Guilty" puppy
http://www.leasingnews.org/archives/February%202006/02-24-06.htm#toon
(9) Selling Up---Don't Shoot the Dog! by Steve Chriest
http://www.leasingnews.org/archives/February%202006/02-24-06.htm#dog
(10) Sales Make it Happen--by Linda Kester
--—"Objections We all See"
http://www.leasingnews.org/archives/February%202006/02-22-06.htm#sales
--------------------------------------------------------------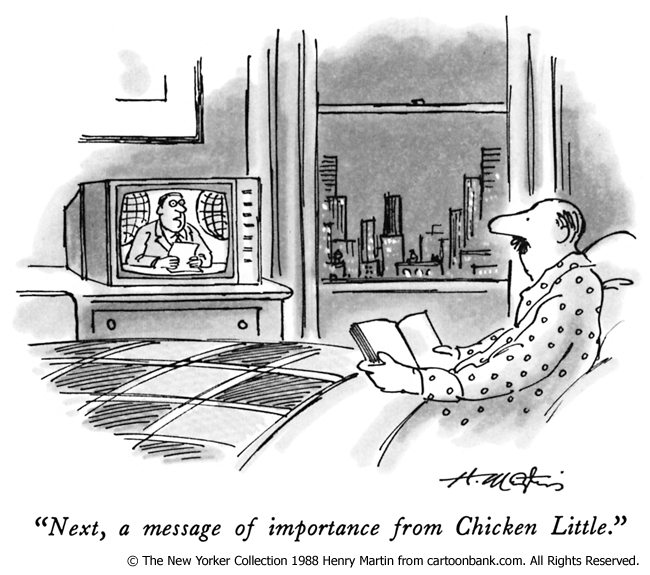 --------------------------------------------------------------

Deutsche Bank seeks settlement in lease tax shelter probe
Deutsche Bank AG is reportedly negotiating with the United States Internal Revenue Service and other government agencies, hoping to to settle a criminal investigation into the bank's role in equipment leasing tax shelters.
According to the Senate report, Deutsche Bank participated in 56 blips transactions in 1999 with KPMG and Presidio Advisors, an investment firm that the government contends in court filings is a promoter of abusive tax shelters. For the shelters, the bank provided loans to KPMG clients totaling $7.8 billion. It earned fees of $44 million for the loans and trades in the shelters.
The New York Times reports Deutsche Bank, Germany's largest, appears to be unable to account for a number of transactions underpinning the creation of tax shelters in the Cayman Islands.
German bank HVB Group last week admitted criminal wrongdoing in helping with fraudulent tax shelter transactions, agreeing to pay $29.6 million dollars, plus cooperate with investigators in further settlements.
In auditing some of the "sale/leasebacks", leasing transactions, loans and trades, the original paperwork is "missing." Several investigators believe the paperwork never existed at all to back up the documentation of loans, trades, and swaps of stock and derivatives plus accounting records through offshore entities. Allegedly this was done on purpose.
The transactions generated artificial losses used by investors to offset legitimate gains from other taxable income, a practice that is in breach of regulations, according to the New York Times.
Full story here:
http://www.nytimes.com/2006/02/24/business/worldbusiness/24shelter.html?_r=1&oref=slogin
--------------------------------------------------------------

Sales makes it Happen---by Bob Teichman, CLP
---CHOICES
Sales Make it Happen
CHOICES
by Bob Teichman, CLP
Equipment leasing isn't the oldest profession in the world, but it comes close. There is evidence that agricultural leases were written over 4,000 years ago. Leases are no longer written on clay tablets, but types of assets leased then are leased today. We still lease agricultural equipment, we still lease land, we still lease cattle.
But leasing as we know it only really dates from the mid-twentieth century. Then a lessor could be a generalist, serving to its customers whatever kind of equipment they wanted using a limited palette of leases. Credit decisions were either heavily oriented towards collateral, or required intensive due diligence. Industry specialists were mainly affiliated with manufacturers.
Today the equipment leasing world is far more complex. Small ticket, medium ticket, large ticket, application-only, full disclosure, domestic, cross-border; the variations alone could and do fill entire volumes.
So how does a small practitioner decide where to spend his or her valuable selling time? Unlike large lessors, who cover all markets through specialized units, the small lessor or broker must establish limits and make careful choices.
Many successful lessors choose to specialize by industry. They learn all they can about their chosen industry, write articles for their industry's newsletters, join their industry's associations and exhibit at their industry's trade shows. They become part of the industry, are well-known to vendors and manufacturers, and, as a result, are the first lessors to come to mind when the subject of financing comes up.
Often, lessors work with industries with which they worked before they entered the leasing business. But how does a lessor with no equipment background choose an industry? The process may start with a preferred vendor, or with an acquaintance, or with a personal interest in a process or device. It doesn't matter if the starting point is small so long as the lessor maintains direction and a continued interest in the industry.
As with all industries, the equipment leasing business has peaks and valleys; we are still recovering from the most recent downturn. What happens to the lessor if his or her preferred industry goes into a decline? When the economy turned bad a few years ago I received a call from a lessor who specialized in an industry which few lenders wanted to fund. He believed he was at a dead end, since he didn't know any other business but that of his specialty. I suggested that he help his vendors obtain financing for their own needs and that he expand his vendor relationships by asking his industry vendors to refer companies who supplied equipment to them. This strategy worked.
Specializing in an industry doesn't mean turning away entirely from related opportunities. But it does require focus and dedication, and can pay long term dividends, both personal and economic.
Bob Teichman, CLP
Teichman Financial Training
"Education & training for equipment leasing and financing personnel"
BoTei@aol.com

--------------------------------------------------------------

to subscribe/NorVergence Question
Several readers ask about the procedure to read "Leasing Notes" as written by Shawn Halladay of the Alta Group fame. This is a "blog," and one of the state of the art groups.
Leasing News asked Mr. Halladay how the subscription works:
"The subscribe button is located in the upper right hand corner of the site. You can subscribe to Leasing Notes for free by clicking on this button.
"By subscribing, you are able to have the information that is published on the blog automatically show up in your aggregator. (An aggregator, which is some service such as Google news, Yahoo news, Newsgator, Bloglines, and My MSN, etc.), receives the content you have requested and displays it in some personalized format.
"When you subscribe to Leasing Notes, each time a new entry is published, a copy will be sent automatically, at no cost, to the aggregator that you have chosen.
"My blog publisher tells me that soon we will be able to have the information emailed directly to the reader.
"Thanks for your support."
For those without an "aggregator," use the old fashion way of "book marking" it. Add to your favorites.
Mr. Halladay generally talks about accounting, tax issues, and some sophisticated subject, but from time to time, comments on other issues, condensing the issue in easy to understand language:
Norvergence question
Shawn Halladay February 27, 2006
Know More: Fraud, Leasing industry
Last week, I mentioned some of the potential ramifications of the NorVergence case on future leasing deals. Apparently, it got some of you to thinking, as I received a question from someone on the lessee side of the business as to why lessors would agree to settle these suits, since they have the right of law behind them as imposed by the hell or high water clause. (For those not familiar with this contract provision, the hell or high water clause states that the lessee, not the lessor, is responsible for selecting the equipment, the vendor, the service provider, and the fitness of the equipment. Furthermore, if the lessee is having trouble with the equipment or related service, its remedies are solely between itself and the vendor and that payments to the lessor are to continue.)
This is one of the primary issues of concern with NorVergence. Traditionally, under the law and embodied in the contract language, lessors have no responsibility for the suitability, or proper functioning of, the equipment, and act only as financiers. The lessees must continue to make payments irrespective of the condition of the equipment. The NorVergence suits turn this concept on its head by saying "You know, the lessee did sign the lease contract, but the equipment doesn't work and the guy who sold it to them is a crook, so they shouldn't have to make the lease payments, in spite of the fact that you advanced money to the vendor on their behalf." Kind of crazy in my mind, but fairly representative of society's litigious penchant and proclivity to not accept responsibility for its actions.
Given these concerns and potential impact on the industry, why have lessors settled, or as Jay put it, not fought "this to the end." For some of the bigger lessors, such as GE and CIT, it may have been a question of not being worth the cost. My guess, however, is that most lessors that settled did so to keep their names out of the paper as being someone that beats up on small business people. There was a great deal of debate over this reasoning, as some industry veterans felt these settlements weakened lessors' legal position in the long run. Many of the smaller lessors, on the other hand, chose to fight the lawsuits as a matter of survival.
As a side note, it is interesting that most, if not all, of these suits have been settled in favor of the lessors. And, on the lighter side, there was a lessee who made a NorVergence comparison at Leasing News by referencing the ELA convention, Hurricane Wilma, and hell and high water clauses. Touché!
--------------------------------------------------------------

Classified Ads—Help Wanted
Account Executive

Account Executive
Seeking an assertive, goal-oriented, profit-motivated Account Executive with sales experience in the equipment finance industry for Irvine , California headquarters. Unlimited earning potential - competitive salary with bonus and commission. Send resumes to llewis@calfirstlease.com or log on to www.calfirstjobs.com/apply_now.htm to apply for position.

Financial Analyst

Financial Analyst – Irvine, CA
Calfirst Leasing Corporation is looking for experienced individual with a commercial credit analysis background. This opportunity affords a competitive salary plus great medical and 401k benefits. If you have a minimum of 2 years commercial credit analysis background, please send us your resume to learn more about this exciting opportunity. Send resumes to bbumblis@cfnbc.com.

Independent Regional Sales Manager

Independent
Reg. Sales Managers:
Philadelphia, Baltimore, Washington, D.C., Florida, Georgia. Other positions available nationally. Vehicle & Equipment Funder.
Earnings potential is unlimited. Two years outside leasing/finance sales, proven track closing deals. Est. customer base/vendors a plus. Click here for more info.
Lease Representatives

Seeking Lease Representatives
in Baltimore, Atlanta,
Charlotte or Raleigh.
In these positions, you will develop and maintain relationships with lease brokers, leasing companies, equipment vendors and direct lessees throughout the Region. Must be knowledgeable in indirect/third party transactions ranging from $15K and up and have the necessary in-market experience. Please apply on-line at www.mandtbank.com.
At M&T Bank, we provide an exciting and challenging work environment where performance and innovative thinking are encouraged and rewarded at every level. With over 700 branches, your career can travel as far as you want to take it!

Sales Manager

Sales Manager – Irvine, CA
We're looking for a detail oriented, profit driven Sales Manager with 10 years experience in sales and/or management in the middle ticket equipment finance/leasing industry. Great opportunity for huge earnings potential as we offer a competitive salary with bonus and commission. Send resumes to llewis@calfirstlease.com .

--------------------------------------------------------------

Allserve creditors play waiting game
From The Deal
by Rhonda L. Lipschutz
ELTnews
Creditors who leased telecom and computer equipment to defunct Allserve Systems Corp., an outsourcer of back-office data processing for banks and other financial institutions, will have to wait to see if they'll be paid.
On Jan. 18, Judge Rosemary Gambardella of the U.S. Bankruptcy Court for the District of New Jersey in Newark (who is also the BK judge in the NorVergence bk. editor) approved the conversion of Allserve's Chapter 11 case to a Chapter 7 liquidation. The liquidation was approved since the North Brunswick, N.J.-based company had no cash on hand to pay for administrative claims.
On Jan. 20, Charles A. Stanziale was appointed the Chapter 7 trustee, replacing Bunce Atkinson who was the Chapter 11 trustee.
Allserve was founded by Dinesh Dalmia, who was arrested on Feb. 12 at a relative's home in New Delhi. The fallen Indian businessman is wanted for an alleged 2001 stock-rigging scheme that shook the Calcutta Stock Exchange and triggered the collapse of the company he headed in India called DSQ Software Ltd.
In the U.S., where Dalmia lived for the last three years, he faces similar legal problems because Allserve, which filed for bankruptcy on Nov. 5, is being investigated for fraud.
Creditors have accused Allserve of breaking its leases by shipping telecom and computer equipment out of the country without permission. Dalmia is also being investigated in London where he also operated an affiliate called Allserve Systems.
Since the creditors levied their allegations, the locks have been changed at Allserve's operations in North Brunswick and Trenton, N.J., to prevent any more equipment from being spirited away.
Lessors have attempted to locate equipment leased to Allserve by combing through the New Jersey operations, but they can't determine what equipment belongs to them.
On Feb. 2, Stanziale hired Fairfield, N.J.-based A. Atkins Appraisal Corp. to recover missing assets for the creditors.
Allserve has defaulted on the equipment located and owes about $83 million, said a motion to abandon equipment and reject leases filed on Feb. 10.
A hearing on the matter to abandon equipment will be held on Feb. 28. Objections must be filed by Feb. 27.
Atkins examined the equipment and concluded that its total value is no more than about $300,000, according to court papers filed by Stanziale. Moreover, Atkins concludes that the equipment cannot be sold because it was likely purchased on the bootleg market, which means manufacturers will not service it.
Originally, more than 14 creditors leased equipment to Allserve, the dollar value of which one creditor put at $50 million.
Among the creditors involved are North Fork Equipment Leasing, Universal Leasing Equipment, Modern Bank, IBM Credit Corp., CitiCapital Technology Finance Inc., People's Capital, Bank of the West and Central Valley Bank.
Allserve obtained its equipment from the lessors, which purchased the equipment from manufacturers or resellers and then shipped this to Allserve. The creditors assumed that the equipment was being shipped directly to the New Jersey locations. Court papers said that the shipments consisted mostly of worthless "gray market" goods with serial numbers scraped off.
The U.S. attorney's office also plans to seize the equipment as evidence in a criminal case.
URL: http://www.TheDeal.com
---------------------------------------------------------------
### Press Release ###########################

Popular Leasing to Begin Acquiring Small Ticket Leasing Portfolios
Jourdan Saegusa, Fred Van Etten appointed by Bruce Horton, Prez.
Ballwin, Mo., -- Popular Leasing USA, a subsidiary of Banco Popular North America, today announced it has formed a unit to acquire small ticket equipment leases from financial institutions, and the captive leasing companies of manufacturers on a nationwide basis.
Jourdan Saegusa has been named Manager Acquisitions and Syndications and is relocating from Austin, Texas, to the company's corporate headquarters in Ballwin, Mo. Saegusa will report to Fred Van Etten head of commercial sales.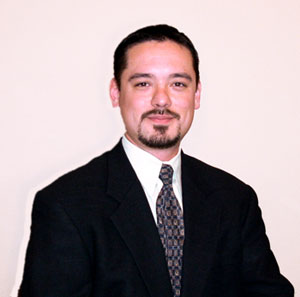 "Portfolios have been increasing nationwide and several originators are now looking for liquidity by selling some or all of their portfolios," said Bruce Horton, President Popular Leasing USA. "We are an established, well-known servicer and aggregator of leases, and we are continually focusing on growing our asset base. We believe this move will help us do just that."
Popular Leasing USA, Inc., is the equipment leasing subsidiary of Banco Popular North America. Established in 1996, Popular Leasing is the 38th largest bank-owned leasing company in the U.S. and is recognized by the St. Louis RCGA as a "Top 50 Business". The company offers small- to large-ticket equipment leasing services to medical and commercial markets throughout the U.S., Canada, Puerto Rico and the U.S.V.I. Headquartered in Ballwin, Missouri, Popular Leasing has a network of twelve sales offices in ten states. For further information, contact Fred Van Etten, vp of sales, at 800-829-9411 or visit www.poplease.com.
Banco Popular North America (BPNA) is one of the nation's premier community banks. BPNA is a subsidiary of Popular, Inc. with more than $48 billion in assets, and is ranked among the country's 30 largest bank holding companies. BPNA has more than137 branches in six States and ranks among the top 10 Small Business Administration lenders in the country. For more information: visit www.bancopopular.com.
Jourdan Saegusa
Manager, Acquisitions & Syndication
888-383-9155 / jsaegusa@poplease.com
### Press Release ###########################

Utah Industrial Bank Latest LCA Bank Corp.
Lease Corporation of America (LCA) is pleased to announce the commencement of operations of its wholly owned subsidiary LCA Bank Corporation (LCA Bank), a Utah Industrial Bank as of January 26, 2006.
LCA Bank will provide a stable source of funds to enhance LCA's traditional funding sources, offer better services to existing and prospective lessees, be an active lease funding participant within Utah and other banking communities, serve the community reinvestment needs of the people of Utah, and create lease financing facilities for the business community across the United States.
Founded in 1988, LCA is a private multi-million dollar full service commercial leasing company providing financing solutions for distributors and manufactures of equipment, funding for a select group of equipment lease broker and delivery of quality assets to financial institutions and other investors throughout the United States. Since its inception, LCA has funded in excess of $405 million of equipment leases involving more than 45,000 transactions.
For additional information or to explore working relationships, please contact Mr. Timothy V. Talbert, President, LCA Bank Corporation, P. O. Box 684382, Park City, UT 84068-4382 Phone: 435-658-4824 or email ttalbert@leasecorp.com
Lease Corporation of America
3150 Livernois Road, Suite 300, Troy, MI 48083
Phone: (248) 526-1515 (800) 800-8098
www.leasecorp.com
marketing@leasecorp.com
### Press Release ###########################

CNH Capital Unveils Industry-Leasing Equipment Protection Plans
LAKE FOREST, Ill., -- CNH Capital, the financial services business of agricultural and construction equipment maker CNH Global N.V. (NYSE: CNH - News), today unveiled its most comprehensive equipment protection plans offered to date.
These industry-leading protection plans will be sold primarily through the approximately 2,600 agricultural and construction equipment dealers who represent the CNH family of brands in the United States and Canada. CNH Capital offers a wide array of equipment financing and insurance products that support the CNH family of leading agricultural and construction equipment brands, including Case IH, New Holland, Case, New Holland Construction and Kobelco.
"Equipment is a true investment for our customers," said Gary Michaels, Director of Insurance for CNH Capital. "With our new equipment protection plans, customers now have a full range of options that make it easy for them to protect that investment."
Specifically, the protection plans offer competitive rates, custom options, best-in-class service and several industry-leading features:
-- New equipment may be purchased before, during or after base warranties expire.
-- Options range from base power train up to the full machine.
-- Plans cover all new CNH-branded equipment and nearly all brands of used equipment.
-- CNH Capital offers flexible terms and a wide range of payment options.
-- Repairs are by CNH-authorized dealers who use genuine OEM parts.
-- All engines, regardless of manufacturer, are included.
-- New equipment plans can be transferred to a new owner, enhancing equipment resale values.
-- All plans are backed by dedicated support.
"These new equipment protection plans are a great example of the 'one- source solution' that our dealers provide," said Steve Bierman, President of CNH Capital. "Customers can buy their equipment, their parts and services, and insure and protect their equipment assets, all at their local dealership. And they can finance all of the costs with one flexible financing source -- CNH Capital."
About CNH Capital
CNH Capital, the financial services business of CNH Global N.V., offers a comprehensive range of services, including wholesale and retail financing, leasing, insurance, asset management, and revolving lines of credit, for the global marketplace. Building on nearly 50 years' experience in the equipment finance industry, CNH Capital services a portfolio of more than $13 billion, helping customers through various wholly owned subsidiaries and joint ventures throughout North America, Latin America, Europe and Australia.
More information about CNH Capital can be found at http://www.cnhcapital.com .
For further information
Kris Harper, CNH Capital, +1-262-636-7143, Kris.harper@cnh.com , or Thomas Witom, CNH Case New Holland, +1-847-955-3939, Thomas.witom@cnh.com
### Press Release ###########################

Allied Capital Invests $13.9 Million in Commercial Credit Group
WASHINGTON----Allied Capital Corporation (NYSE:ALD - News) announced today that it has invested $13.9 million of growth capital in Commercial Credit Group ("CCG"), an equipment finance and leasing company serving middle market businesses in the fleet transportation, construction and waste markets. Founded in October 2004 by four seasoned executives, CCG focuses exclusively on small and middle market customers in three asset classes where each of its founders has extensive prior experience. Allied Capital's investment took the form of subordinated debt and preferred equity. Envest Ventures, Archbrook Capital, Winmark Corporation and management are all existing investors in the company.
ADVERTISEMENT
"Allied Capital's investment in CCG represents an excellent opportunity to invest in a sector with strong growth opportunities and a company run by a proven management team with an impressive track record," said John Fruehwirth, Managing Director of Allied Capital. "Management's keen focus on specific asset classes combined with the company's strong credit and underwriting discipline provide for a superior business platform."
"We are delighted to have Allied Capital as our new financial partner," said Dan McDonough, President and CEO of Commercial Credit Group. "Allied Capital has extensive knowledge of the specialty finance segment and equipment finance and leasing companies in particular. Their financial strength, structural flexibility, and long-term investment horizon make them an ideal partner as we position CCG for the future."
About Allied Capital
Allied Capital Corporation, a leading business development company with total assets of more than $3 billion, has paid regular, quarterly cash dividends to shareholders since 1963. Allied Capital invests in the American entrepreneurial economy by providing capital to companies seeking a long-term financial partner and access to managerial resources often unavailable to smaller companies. Since its IPO in 1960, the Company has provided long-term debt and equity financing to thousands of middle market companies. In serving its shareholders, Allied Capital helps build middle market businesses and support American jobs. The Company's private finance portfolio includes investments in over 100 companies that generate aggregate revenues of more than $10 billion and employ more than 85,000 people.
Headquartered in Washington, DC, Allied Capital offers shareholders the opportunity to participate in the private equity industry through an investment in the Company's New York Stock Exchange-listed stock, which is traded under the symbol ALD. For more information, please visit www.alliedcapital.com, call Allied Capital investor relations toll-free at (888) 818-5298, or e-mail us at ir@alliedcapital.com. All media inquiries should be directed to Stan Collender of Financial Dynamics at (202) 434-0601.
About Commercial Credit Group
Founded in October 2004 and headquartered in Charlotte, NC, CCG is specialty equipment finance and leasing company focused exclusively on small and middle market customers. CCG focuses on three core asset classes: construction, fleet transportation and waste equipment. The company originates its business through both vendors and end-users. Its strong relationships have afforded the company a high degree of repeat business from its core customer base. In addition to its Charlotte headquarters, the company has a full-service branch office in Wheaton, IL. For more information, please visit www.commercialcreditgroup.com.
Forward-Looking Statements
The information contained in this press release contains forward-looking statements. These forward-looking statements are subject to the inherent uncertainties in predicting future results and conditions. Certain factors could cause actual results and conditions to differ materially from those projected in these forward-looking statements, and some of these factors are enumerated in Allied Capital's periodic filings with the Securities and Exchange Commission.
Contact:
Allied Capital Corporation
Dale Lynch, 202-973-6344
or
Media Contact:
Financial Dynamics
Stan Collender, 202-434-0601
### Press Release ###########################
--------------------------------------------------------------

News Briefs----
Long-Term Trends in Healthcare: Implications for the Leasing Industry
http://www.redorbit.com/news/health/401245/longterm_trends_in_healthcare_implications
_for_the_leasing_industry/index.html?source=r_health
Toronto-Dominion Bank' Performance rated
http://ca.today.reuters.com/news/newsArticle.aspx?type=businessNews&storyID=2006-02-
24T173614Z_01_N24243005_RTRIDST_0_BUSINESS-FINANCIAL-TDBANK-RESEARCH-COL.XML
2-Mexican central bank cuts key interest rate
http://today.reuters.com/investing/financeArticle.aspx?type=bondsNews&storyID=URI:
urn:newsml:reuters.com:20060224:MTFH59297_2006-02-24_16-30-31_N24380201:1
Comments Push Down Google 7%
http://www.nytimes.com/2006/03/01/technology/01google.html?_r=1&oref=slogin
Merrill Lynch is planning $6 billion share buyback
http://www.stltoday.com/stltoday/business/stories.nsf/story/
6068FEB68630FA9B862571230009437A?OpenDocument
Consumer confidence falls in February more than analysts expected
http://www.signonsandiego.com/news/business/20060228-1401-consumerconfidence.html
Existing home sales fall 5 months in a row
http://www.usatoday.com/money/economy/housing/2006-02-28-real-estate-usat_x.htm
High court case hinges on tax breaks
http://www.usatoday.com/money/perfi/taxes/2006-02-28-tax-break-usat_x.htm
---------------------------------------------------------------


You May Have Missed
'Rapid Warming' Spreads Havoc in Canada's Forests
http://www.washingtonpost.com/wp-dyn/content/article/2006/02/28/AR2006022801772.html
---------------------------------------------------------------

Sports Briefs----
Upshaw: 'We're deadlocked' as NFL labor talks break off
http://www.usatoday.com/sports/football/nfl/2006-02-28-cba-impasse_x.htm
Barry Bonds impersonates Paula Abdul
http://www.usatoday.com/sports/baseball/nl/giants/2006-02-28-bonds-abdul_x.htm
----------------------------------------------------------------



California News Briefs---
FIELD POLL
Bush gets low marks in state
65% of Californians in survey reject his handling of war
http://sfgate.com/cgi-bin/article.cgi?f=/c/a/2006/02/28/BAGM5HFU501.DTL
Governor won't wait for federal levee money
http://www.sacbee.com/content/breakingnews/story/14223601p-15048622c.html
Delta in Decline
http://www.contracostatimes.com/mld/cctimes/news/special_packages/delta_in_decline/
----------------------------------------------------------------


"Gimme that Wine"
Napa wine auction raises $1.87M
http://sanfrancisco.bizjournals.com/sanfrancisco/stories/2006/02/27/daily1.html
Caves become the rage in wine country
http://www.sacbee.com/content/travel/bee/story/14222009p-15047427c.html
The Paler Shade of Bordeaux---Eric Asimov
http://www.nytimes.com/2006/03/01/dining/01pour.html
If you want to know if you got a value for your wine, or what the wine price is today, go to www.winezap.com Type in the vintage (year) and name of the producer with wine type or geographic area, such as 1995 Chateau Lynch Bages Pauillac. Even 1995 Lynch Bages will work, or 1999 Viader
--------------------------------------------------------------

Restaurant Review
Scoma's Fisherman's Wharf, San Francisco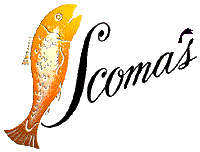 Pier 47, San Francisco, CA 94133
Tel: 415-771-4383
Fax: 415-775-2601
One of the great advantages is valet parking. You have to drive on the wharf itself, a very short drive (look for the sign.) Another tip, ask for a window table. Wait in the real San Francisco North Beach bar where the bartender still makes Ramos Fizz and other great San Francisco "cocktails." Have a Cosmos or Manhattan.
Several variations of Bloody Mary from hot to regular (and I mean "hot.")Or have a glass of wine.
They open at 11:30am on Sunday. If you arrive a few minutes earlier, or even at that time, you can get any choice of seat you want.
They have a brunch menu and full lunch menu.
There are two seating areas, the older, more formal restaurant, and the newer, less formal. The waiters are terrific, union, many from Alioto's down the street. There are private dinning rooms available.
When Eddie DeBartalo owned the S.F. 49ers, this was his haunt. He even has a room named after him. The food is great. They even have Abalone and a loan officer available to help you pay for it. Seafood Sec is one of my favorites. And don't forget the Spumoni ice cream!!!
I have been eating here since they opened. Alioto's was my favorite, until the old man, who was the chef, passed away. The sons now run it and the ambiance and food is still good, but I like Scoma's better.
Price: reasonable, not expensive.
I have never worn a tie at this restaurant. You will find locals here as well as tourists. Again, it is worth the to wait for the window seat and see the fishing boats, perhaps the most painted scene besides the crooked street in San Francisco.
(for other reviews: please go here:
http://two.leasingnews.org/Recommendations/rstrnt.htm 0
----------------------------------------------------------------

Calendar Events This Day
Ash Wednesday
Pig Day
Peanut Butter Lover's Day
St. David's Day
Share A Smile Day
----------------------------------------------------------------

Today's Top Event in History
1961-- Official establishment of the Peace Corps by President John F. Kennedy's signing of executive order. The Peace Corps has sent more than 153,000 volunteers to 134 countries to help people help themselves. The volunteers assist in projects such as health, education, water sanitation, agriculture, nutrition and forestry. For info: Peace Corps, 1111 20th St NW, Washington, DC 20526.
Web: www.peacecorps.gov
----------------------------------------------------------------

This Day in American History
1440- Martin Alonzo Pinzon (1440-1493), Spanish shipbuilder and navigator (and co-owner of the Nina and the Pinta), accompanied Christopher Columbus on his first voyage, as commander of the Pinta. Storms separated the ships on their return voyage, and the Pinta first touched land at Bayona, Spain this day in 1493, where Pinzon gave Europe its first news of the discovery of the New World (before Columbus's landing at Palos).
1624- Edward Winslow, governor of the Plymouth Colony in Massachusetts received cattle imported from Dover, England. Cows, were raised principally for their hides; secondly, for meat; and only very incidentally for their milk.
1638- the Dutch colonial administrator Peter Minuit ( who was later to establish Patroons, grants of settlement in New York ), lead an expedition that sailed from Gothenburg, Sweden on November 20, 1637 and arrived this day in 1638, in two Dutch vessels, Lamar Nyckel and Vogel Grip, with Jan Hendricksen van de Waeter as skipper. The expedition landed at the Rockes" on Chritina River (the future site of Wilmington, DE), Fort Christina, and build nearby was named in honor of the Swedish queen. Another settlement, New Sweden, was built on the Delaware River, near the present site of Trenton, NJ.
1639- The first document known to have been printed in America was the Oath of a free Man," by Stephen Day Press, Cambridge, MA. It was a one-page sheet that read: I doe solemnly bind myself in the sight of God, that when I shall be called to give my voice touching any subject of this State, in which Freemen are to deal, I will give my vote and suffrage as I shall judge in mind own conscience may best donce and ten to the publick weal of the body, without respect of persons, or favour of any man."
1692- The Salem Witch trails began and "witches" were put to death.
http://memory.loc.gov/ammem/today/mar01.html
1776- The first independent government was formed in Charleston, SC. John Rutledge was elected president, Henry Laurens vice president, and William Henry Drayton chief justice. An army and navy were created, a privy council and an assembly were elected, and the issue of $600,000 of paper money was authorized, as well as coin.
1781- This should be the national holiday, as it commemorates the founding of the United States. A compact was made among the original 13 states had been adopted by the Congress Nov 15, 1777, and submitted to the states for ratification Nov 17, 1777. Maryland was the last state to approve, Feb 27, 1781, but Congress named Mar 1, 1781, as the day of formal ratification. The Articles of Confederation remained the supreme law of the nation until Mar 4, 1789, when the US Constitution went into effect. 1803
1803- Ohio became the 17 th state. The Buckeye State (nicknamed because of the many buckeye trees, the state tree) with Columbus as its capital city seems to have a penchant for the color red. Its state bird is the cardinal; the scarlet carnation is its flower; the state insect is the ladybug; and the state drink is tomato juice. The state song is "Beautiful Ohio", the word, Ohio, is derived from the Iroquois Indian word meaning 'great river'. The Ohio River is not as great as the Mississippi, but it is pretty big! Ohio's state motto: With God, all things are possible."
1810-- Georgetown College was chartered in Washington, D.C., making it the first Roman Catholic institution of higher learning established in the United States.
1845--- President Tyler signs a resolution annexing the Republic of Texas
1864- Believing the Confederate capital of Richmond. Virginia, to be lightly fortified, President Abraham Lincoln ordered a surprise raid to capture the city and free Union prisoners. Federal troops under General Judson Kilpatrick and Colonel Ulric Dahlgren led the attack on this date, but failed when the plan was discovered by Southern forces in the wake of their retreat, Dahlgren was killed, and two documents were discovered on his body. The incriminating documents contained plans to burn the city and kill Confederate President Jefferson Davis and his cabinet. Confederate General Robert E. Lee complained to the Union commander, George Meade, which infuriated President Lincoln. War historian also label Meade "incompetent", who's indecision cost the Union many lives. As a side note, President Lincoln on March 10th appointed Ulysses S. Grant general in chief, replacing Henry W. Halleck, who systemically began replacing officers who seemed to be composed on "high society" appointments.
1867-- Nebraska became the 37th state. The Cornhusker State, aka the Beef State, aka the Tree Planter State, Nebraska means 'flat water' in Oto Indian speak. Lincoln is the official seat of Nebraska government. Nebraska's motto: Equality before the law. The western meadowlark holds the honor of being the state bird; while the goldenrod takes its place as the state flower. Other state symbols include the cottonwood tree (state tree); the honeybee (state insect); blue agate (state gemstone); whitetail deer (state mammal); mammoth (state fossil); prairie agate (state rock); "Beautiful Nebraska" (state song)
1867-- Howard University, Washington DC, charted.
http://www.howard.edu/
1872-- The Yellowstone National Park was established. The first area in the world to be designated a national park, most of Yellowstone is in Wyoming, with small sections in Montana and Idaho. It was established by an act of Congress.
1874-- Lawn tennis was introduced by Mary Ewing Outerbridge, who imported rackets and other equipment from Bermuda. A court was laid out at the Staten Island Cricket and Baseball Club, New Brighton, N to which Miss Outerbridge's family belonged. The first players were members of the family. Within seven years, tennis had become popular and on May 321, 1881, Eugenius H. Outerbridge, Mary Outerbridge's brother, organized the United States Lawn Tennis Association, to which 33 tennis clubs sent delegates.
1904- March 1, Glenn Miller Birthday
http://www.glennmillerorchestra.com/
1904- Birthday of Glenn Miller, American bandleader and composer (Alton) Glenn Miller was born at Clarinda, IA. He enjoyed great popularity preceding and during World War II. His hit recordings included "Moonlight Serenade," "String of Pearls," "Jersey Bounce" and "Sleepy Lagoon." Major Miller, leader of the US Army Air Force band, disappeared Dec 15, 1944, over the English Channel, on a flight to Paris where he was scheduled to give a show. There were many explanations of his disappearance, but 41 years later, in December 1985, crew members of an aborted RAF bombing said they believed they had seen Miller's plane go down, the victim of bombs being jettisoned by the RAF over the English Channel. Famed trombone player Buddy Morrow now leads the orchestra.
1910 - The deadliest avalanche of record in the U.S. thundered down the mountains near Wellington Station WA sweeping three huge locomotive train engines and some passenger cars, snowbound on the grade leading to Stevens Pass, over the side and into a canyon, and burying them under tons of snow. The avalanche claimed the lives of more than 100 people. The station house at Wellington was also swept away.
1914-- Ralph Ellison, American writer and educator, born at Oklahoma City, OK. Author of the acclaimed novel Invisible Man (1952), the story of a young black man's struggle for his own identity in the face of rejection from both whites and blacks. Quickly recognized as a classic of 20th-century literature, it won the National Book Award in
1953-- While only one of his novels was published, Ellison published collections of his essays, reviews and stories in Shadow and Act (1964) and Going to the Territory (1986). He died Apr 16, 1994, at New York City.
1917-- American radio and television personality Dinah Shore was born Frances Rose Shore at Winchester, TN. In addition to recording many hit songs in the 1930s and 1940s, she was one of the first women to be successful as a television host, beginning in the 1950s with the "Dinah Shore Chevy Show." She received 10 Emmys before she died Feb 24, 1994, at Beverly Hills, CA.
1922--- Birthday of William M Gaines. The magazine Mad , especially popular in the 1960s and 1970s, was founded and published by William Gaines. Alfred E. Neuman, the loony, freckle-faced mascot of the publication, became a pop-culture hero. The magazine, known for its parodies of movies, comic strips and celebrities as well as its satire of politics and social mores, greatly influenced dozens of humorists. Gaines was born at the Bronx, NY. He died June 3, 1992, at New York City.
1923-- The first tenant moved into a shopping center as we know it today, designed for cars. It was the Country Club Plaza, Kansas City, MO, built by Jesse Clyde Nichols. the center occupied 40 acres and had 150 stores, a 2,000 seat auditorium, and a parking lot for 5,500 automobiles.
1927-- Harry Belafonte birthday, Harlem City, NY
http://www.meninmovies.com/harry_belafonte.html
http://encarta.msn.com/index/conciseindex/6D/06D0F000.htm?z=1&pg=2&br=1
1928 --Paul Whiteman and his orchestra recorded Ol´ Man River for Victor Records. The featured vocalist on the track was 29-year-old Paul Robeson.
The song became an American classic.
1930-- Birthday of Benny Powell, Jazz musician, trombone with the Ernie Fields band, Lionel Hampton, Count Basie veteran.
1933—Bank holidays were declared in six states, effectively preventing runs on bank assets by worried depositors. By March 4, bank panics reached their greatest intensity. At 4:30am, that day, Gov. Herbert H. Lehman of New York declared a state bank holiday; Gov. Henry Honer of Illinois immediately followed suit.
1934--- Primo Carnera beats Tommy Loughran in 15 for heavyweight boxing title
1941-- FM Radio began in the U.S. when station W47NV in Nashville, TN started operations on this day. W47NV was the first commercial FM radio station to receive a license, some 20 years after its AM radio counterpart, KDKA in Pittsburgh. FM stands for 'frequency modulation´ as opposed to 'amplitude modulation´.
1948---Top Hits
Now is the Hour - Bing Crosby
I'm Looking Over a Four Leaf Clover - The Art Moonie Orchestra
Ballerina - Vaughn Monroe
I'll Hold You in My Heart (Till I Can Hold You in My Arms) - Eddy Arnold
1950-- The FBI issued their first "Ten Most Wanted." It was originally a publicity stunt, but two men were caught within the month, based on tips from the public.
1954 -- Ted Williams fractures collarbone in 1st game of spring training after flying 39 combat missions without injury in Korean War
1954--- US explodes 15 megaton hydrogen bomb at Bikini Atoll
1956---Top Hits
Lisbon Antigua - Nelson Riddle
The Poor People of Paris - Les Baxter
Why Do Fools Fall in Love - Frankie Lymon & The Teenagers
I Forgot to Remember to Forget - Elvis Presley
1961-- Official establishment of the Peace Corps by President John F. Kennedy's signing of executive order. The Peace Corps has sent more than 153,000 volunteers to 134 countries to help people help themselves. The volunteers assist in projects such as health, education, water sanitation, agriculture, nutrition and forestry. For info: Peace Corps, 1111 20th St NW, Washington, DC 20526.
Web: www.peacecorps.gov .
1964---Top Hits
I Want to Hold Your Hand - The Beatles
She Loves You - The Beatles
Dawn (Go Away) - The Four Seasons
Begging to You - Marty Robbins
1965-Petula Clark's first U.S. hit, "Downtown" is awarded a gold record.
1967 -- Black Congressman Adam Clayton Powell is stripped of his House seat for "gross misconduct." Ralph Bunch later commented: "...if Adam Clayton Powell were white, he would have his seat today." (Re-elected without campaigning, April 11.)
1968 -- Elton John´s first record, I´ve Been Loving You, was released by Philips Records in England. Philips, not realizing the potential of the soon-to-be superstar, released him in 1969, just prior to his teaming with lyricist Bernie Taupin. Elton then signed a contract with Uni Records and began to turn out what would become a string of more than 50 hits over the next 25 years.
1968---- Country music stars Johnny Cash and June Carter got married on this day. Johnny walked down the aisle knowing that his 1956 hit, Folsom Prison Blues, was about to be redone for a June release. Cash has a daughter, Rosanne, (previous marriage) who became a country star in her own right in the 1980s.
1969 - Mickey Mantle announced his retirement from baseball on this day. 'Number 7' was considered to be the final link to the great Yankee dynasty of the 1950s and 1960s. Mantle's World Series records include: home runs (18), runs scored (42), RBIs (40), walks (43) and strikeouts (54). Mickey Mantle died in 1995
http://www.themick.com
1971 -- At Miami's Dinner Key Auditorium, Jim Morrison of the Doors is arrested for allegedly exposing his penis during the show. Morrison is officially charged with lewd & lascivious behavior, indecent behavior, open profanity & public drunkenness.
http://www.doors.com/miami/
1972---Top Hits
Without You - Nilsson
Hurting Each Other - Carpenters
Precious and Few - Climax
It's Four in the Morning - Faron Young
1973 --The Robert Joffrey Dance Company opened with a unique presentation in New York City. The show featured music of the Beach Boys in "Deuce Coupe Ballet". A clever show, even if it didn´t do much to bring the masses to ballet.
1975- 17th annual Grammy Awards for 1974 are announced during ceremonies at the Hollywood Palladium. Olivia Newton John wins Record of the Year for "I Honestly Love You" (which also earns her Best Female Pop Vocal Performance). Album of the Year is Stevie Wonder's "Fulfillingness' First Finale" (he wins Best Male Pop Vocal Performance). Song of the Year is "The Way We Were."
1977- Sara Lowndes Dylan files for divorce from her husband of eleven years, Bob Dylan. The divorce is granted in June and she is given custody of their 5 kids and possession of their million-dollar home. Sara was the subject of such songs as "Sad-Eyed Lady of the Lowlands," "Lay Lady Lay" and "Sara."
1977- Manfred Mann gets their first gold record for "Blinded by the Light," one of the several Bruce Springsteen songs covered the group. The song hit Number One last month, 13 years after Mann's first Number One song, "Do Wah Diddy Diddy."
1980---Top Hits
Crazy Little Thing Called Love - Queen
Yes, I'm Ready - Teri DeSario with K.C.
Longer - Dan Fogelberg
I Ain't Living Long like This - Waylon Jennings
1980 - Norfolk, VA, received 13.7 inches of snow to push their season total to a record 41.9 inches exceeding their previous record by more than four inches.
1980 - An unusually large Florida tornado, 500 yards in width at times, killed one person and caused six million dollars damage near Fort Lauderdale.
1981-- Duke Ellington-musical "Sophisticated Ladies" premieres in New York NY
http://www.nodanw.com/shows_s/sophisticated_ladies.htm
1983 - The Philadelphia 76ers won their 10th straight game, beating the New York Knicks 106-94, their 50th win of the season. The Sixers lost only seven of their first 57 games. The team had the fastest start of any team in the 37-year history of the National Basketball Association
1983-- Robyn Smith rode North Star to victory in the Paumanok Handicap at Aquaduct Racetrack to become the first woman jockey to win a stakes race.
1983-- Skier Tamara Mckinney became the first American woman skier to win the overall World Cup Championship.
1987 - The Boston Celtics defeated Detroit 112-102 to become the first NBA franchise to win 2,000 games.
1988---Top Hits
Father Figure - George Michael
What Have I Done to Deserve This? - Pet Shop Boys & Dusty Springfield
She's like the Wind - Patrick Swayze featuring Wendy Fraser
I Won't Take Less Than Your Love - Tanya Tucker
1988-- Center Wayne Gretzky of the4 Edmonton Oilers earned an assist in a game against the Los Angeles Kings to become the NHL's all-time career assist leader. It took Gretzky 681 games to garner 1,050 assists and surpass Gordie Howe who set the record in 1,767 games.
1995- The 1994 Grammy winners are announced. Sheryl Crow wins Grammys for Best New Artist and Best Song for "All I Wanna Do" while Tony Bennett's "Unplugged" LP wins Best Album.
----------------------------------------------------------------

Winter Poem
Songs of Myself
by Walt Whitman
(First two paragraphs of "3")
I have heard what the talkers were talking,
the talk of the beginning and the end,
but I do not talk of the beginning or the end.
There was never any more inception than there is now,
Nor any more youth or age than there is now,
And will never be any more perfection than there is now,
Nor any more heaven or hell than there is now.