Surprise! Surprise! Surprise!
Former U.S. Rep. Kenneth E. Bentsen, Jr. to head ELA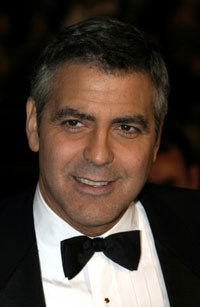 "Ken" Bentsen
It is no surprise that Equipment Leasing Association Michael J. Fleming, CAE, after 27 years is retiring on July 1, as the first announcement came in October 2005, at the Boca Raton, Florida Conference.
The surprise is the lack of association experience of the new president of the 780 equipment leasing association to follow the "Certified Association Executive." And a Democrat!!!
BENTSEN, Kenneth E., Jr.
(1959—)
BENTSEN, Kenneth E., Jr., (nephew of Lloyd Millard Bentsen), a Representative from Texas; born in Houston, Harris County, Tex., June 3, 1959; graduated from Deerfield Academy, Deerfield, Mass., 1977; B.A., University of St. Thomas, Houston, Tex., 1982; M.P.A., American University, Washington, D.C., 1985; staff, United States Representative Ronald D. Coleman of Texas, 1983-1987; associate staff, United States House Committee on Appropriations, 1985-1987; investment banker; elected as a Democrat to the One Hundred Fourth and to the three succeeding Congresses (January 3, 1995-January 3, 2003); not a candidate for reelection to the One Hundred Eighth Congress in 2002, but was an unsuccessful candidate for nomination to the United States Senate.
### Press Release ##############################
Equipment Leasing Association Announces Retirement of Long Time President Michael Fleming; Former Congressman Kenneth E. Bentsen, Jr. Named To Succeed As President
Arlington, VA—March 6, 2006—The Equipment Leasing Association (ELA) today announced the retirement of its long time president, Michael Fleming, CAE, effective July 1. Mr. Fleming will be succeeded by former U.S. Representative Kenneth E. Bentsen, Jr. Mr. Bentsen is currently a Managing Director at Public Strategies, Inc. of Austin, Texas.
Fleming had discussed his retirement with the ELA Board of Directors last fall. "I will have completed 27 years as ELA President when I leave," Fleming said. "The organization has had steady success and growth over these years despite consolidation and other dramatic changes. The companies and people who make up this $225 billion a year equipment leasing and finance business are wonderful. Membership participation and support are at an all time high and we are taking on our challenges as opportunities. Ken Bentsen will bring a new perspective and vigor for this success to continue."
In announcing the appointment of Bentsen, ELA Chairman Paul A. Larkins, President and CEO of Key Equipment Finance, stated that the association has found the right combination of public policy expertise, leadership skills and business acumen to take ELA forward. The announcement completes a six-month search process conducted for ELA by Spencer Stuart. "Our Board expressed a unanimous enthusiasm for Ken's appointment and we are looking forward to a smooth transition in our professional executive leadership," Larkins concluded.
"I am very excited about the opportunity to lead the ELA" Bentsen said. "This is a dynamic sector, crucial to the financial and manufacturing supply chain. Mike Fleming has built a strong platform to take the Association and the industry it represents to the next level."
Bentsen represented the 25th District of Texas in the U.S. House of Representatives from 1995 to 2003. During his Congressional tenure, he earned respect on both sides of the aisle with his extensive expertise in financial, fiscal and healthcare policy.
As a senior member of both the House Budget and Financial Services Committees, Bentsen helped craft the legislation to modernize the nation's banking and securities laws and the Sarbanes-Oxley Act, which enhanced federal oversight of U.S. capital markets. Bentsen also authored and co-authored many measures related to healthcare, thrift savings plans, international trade and the nation's response to terrorism, particularly with respect to banking and insurance.
Prior to serving in Congress, Bentsen was an investment banker in Houston and New York, specializing in municipal and housing finance. He was a senior banker for numerous structured-finance, mortgage-backed, special purpose and general government transactions.
Fleming indicated that although retiring from ELA, he plans to remain an active member of the community. He will have completed 38 years in association management as of July 1. During that time he has served on several boards and led various community and professional groups in the Washington area. He indicated plans for an organization to provide Interim Management, Transitional Planning and Management, and Organizational Positioning for non-profit organizations.
About ELA
Organized in 1961, the Equipment Leasing Association (ELA) is the premier non-profit association representing companies involved in the dynamic equipment leasing and finance industry to the business community, government and media. As the voice of the leasing industry, which is directly responsible for generating a minimum of three million jobs and $75 billion in GDP to the economy annually, ELA promotes the forecasted $225 billion industry as a major source of funds for capital investment in the United States and abroad. Headquartered in Arlington, VA, ELA has more than 750 member companies and a staff of 25 professionals. For more information on ELA, please visit www.ELAOnline.com.
#### Press Release ########################
1966 Fleming Joined the American Association of Equipment Leasing, the fore runner of ELA:
"This year the AAEL moved its headquarters from Milwaukee, Wisconsin, to Washington, DC. For the long standing and respected secretary, Sidney R. Rose, this is retirement year and his last Convention. In 1966 he joined the young association of 23 members, and it has since then grown massively in membership. (ELA started in the year 1961.)
"With the move to Washington comes the appointment of the new Executive Secretary, Michael J. Fleming. Now in temporary offices in Washington he will move to new offices at 1700 North Moores Street, Arlington, VA 22209, from November 1. A sign of the importance of the new location lies in the fact that a reception for US Congressmen is being planned for October 22 when the AAEL will be asserting itself as an effective voice in the political lobby.

Michael J. Fleming, CAE
Twenty-Seven years of leadership in the now Equipment Leasing Association.
"Throughout his career, Fleming has been involved in economic and political activity. He has been a teacher, lobbyist, political organizer, and trade association executive. Prior to serving as ELA President, Fleming managed state associations in Iowa and South Carolina. Mr. Fleming is devoted to the concepts of strong, active business leadership and believes that associations are most effective when they act in a proactive mode on behalf of their members.
"Fleming earned a BA in Political Science and History and an MA in History and Economics with honors from Drake University in Des Moines, Iowa. He has done additional postgraduate work at several other major universities.
"Fleming is an active member of several professional and economic groups. He is a past chancellor of the Exchequer Club of Washington, the organization for all financial industry trade associations and federal agencies in the financial services sector. He also served on the Board of Directors for the American Society of Association Executives (ASAE). He is currently a member of the Board of Governors of the City Club of Washington. He has been active in the business organizations of each major political party during his tenure at ELA. He is a member of the U.S. Chamber of Commerce's Committee of 100."
ELA Website biography
Leasing Still an Imperfect Business
by Michael J. Fleming, CAE
http://www.leasingnews.org/Conscious-Top%20Stories/An_imperfect_business.htm