Seeking Lease Representatives
in Baltimore, Atlanta,
Charlotte or Raleigh.
In these positions, you will develop and maintain relationships with lease brokers, leasing companies, equipment vendors and direct lessees throughout the Region. Must be knowledgeable in indirect/third party transactions ranging from $15K and up and have the necessary in-market experience. Please apply on-line at www.mandtbank.com.
At M&T Bank, we provide an exciting and challenging work environment where performance and innovative thinking are encouraged and rewarded at every level. With over 700 branches, your career can travel as far as you want to take it!

Wednesday, March 15, 2006
Headlines---
Classified Ads----Asset Management
Archives--Sal Maglietta Enjoys a Good Cigar
Better Programs: "Leasing Software" list
Simplified Consumer Credit Score Introduced
Feds to Extradite Allserve's Mastermind
Classified Ads---Help Wanted
Sales Makes it Happen—T.Winders, CLP
Correct answer to "What is my rate?"
Let's Make a Deal" Funder List
NAELB Early Bird" Funder List
GATX sells Pembroke
Cartoon---How's My Accounting?
Are you Licensed or Don't Care?
Microsoft Min. Lease/Finance: $3000
Grant and English Join Lease Financial
News Briefs---
You May have Missed---
Sports Briefs---
"Gimme that Wine"
Calendar Events
Today's Top Event in History
This Day in American History
Winter Poem
######## surrounding the article denotes it is a "press release"
--------------------------------------------------------------

Classified Ads----Asset Management

San Francisco, California today *
Austin, TX.
20+ years exper. lease/finance. P & L responsibility, strong credit & collection management, re-marketing& accounting. Computers, construction, auto & transportation. Both commercial/ consumer portfolios.
Email: kmalone@austin.rr.com
Bloomfield Township, MI.
15+ yrs experience asset management and credit analyst.Leadership and training skills. Audited returns, max residual, lease end and resale negotiator.
E-mail: cmcozzolino@msn.com
Boston, MA
10yrs exp structuring/modeling sophisticated lease/ loan products. Expert programmer: customized portfolio mgmt, securitization, economic capital & pricing applications. Available for contract work.
E-mail: lease_structuring@yahoo.com
Chicago, IL
MBA, 15+ years exp. Long history of success in maximizing residual position through outstanding negotiation skills & lease contract management. Third party re-marketing, forecasting etc...
email: jgambla@aol.com
Chicago, IL
2+ Years Exp. Asset Remarketing Transportation/ Medical/Cosmetic Equipment; Superior End Of Lease Negotiation Skills; Comprehensive Buyer Contacts; Available Immediately For Assignment
Email: Lonnie0168@comcast.net
Princeton, NJ
Asset management/credit/collection 20+ years experience in equipment financing. Last five years in Asset Management including remarketing, end of lease negotiations, equipment and market evaluations
E-mail: bgaffrey@earthlink.net
Sausalito, Ca
Sr. Corp. officer, presently serving as consultant, fin. service background, M&A, fund raising, great workout expertise, references
Email: nywb@aol.com
Sonoma, CA
20+ years managing/ maximizing residual values, exp. computers/ hi-tech mfg. Excellent negotiation skills. Outstanding 3rd party contacts/buyers. Created deal winning structures-established residual values.
Email: dfeltman@yahoo.com
Wilton, CT.
18 years exp. in IT and High Tech leasing industry. Residual forecasting, workouts, off-lease sales, mid-term restructures, auctions, all aspects of remarketing and equipment management.
Email: charrer@hotmail.com
For a full listing of all "job wanted" ads, please go to:
http://64.125.68.91/AL/LeasingNews/JobPostings.htm
To place a free "job wanted" ad, please go to:
http://64.125.68.91/AL/LeasingNews/PostingForm.asp
* (The panoramic photograph by James Blakeway is from one from the largest collection of cities, and highest quality. The above is an expanded "thumb nail" version. The original is clearer and more colorful,
All panoramic photographs are discounted 35% for quick sale to reduce our overloaded inventory so order now and take advantage of this sale to get beautiful panoramic photographs at a great price. All panoramic photos now just $27.93
http://www.retrocollection.com/htmlpages/panorama.htm)
--------------------------------------------------------------

Archives--March 15, 2005---Sal Maglietta Enjoys a Good Cigar
The new president and CEO of U.S. Bancorp Equipment Finance Sal Maglietta's immersion into golf coincided with his emerging appreciation for cigars. As with golf, cigars played a bit role in his youth, only in this case the impact was positive. "I had an uncle and a cousin who always had cigars in their mouths," he says. "It looked good. I thought, 'I want to be that kind of guy.' My uncle never smoked them: they were just in his mouth, those little Parodis."
Once Maglietta started golfing frequently, cigars became a central part of the ritual. "A cigar became like ham-and-eggs at the first tee," he says. "Before I tee off, I light one up and lay it on the tee marker. That's when I usually smoke, when I play golf, or sometimes afterwards if we're sitting around having sandwiches."
Maglietta isn't partial to a specific brand, but "I do like the robusto-sized cigars. I once had Nat Sherman's in New York make some cigars for me, but they were too strong. My preference is for a light, rather than a dark."
When asked what draws him to cigars, he responds, "It's a personal thing. You get an enjoyment. A little bit of solitude helps pass the time of day. It's relaxing. Especially here in Portland where I get a view of the greenery, something you don't see in New York City, unless you go to Central Park. Here I can step outside the building, take a break, and enjoy the scenery, plus have a good cigar. "
--------------------------------------------------------------

Better Programs up-dated: "Leasing Software" list
Leasing Software Companies
Top eLeasing software companies, as ranked by employees.
Rank

Company Name
Year Founded
Website

Employees

CEO

Additional Services
Offered

Yearly
Volume

Major Clients

15

Better Programs www.betterprograms.com
1985

Chad W. Russell Vice President
Better Programs, Inc.
5852 West Pacific Circle
Denver, CO 80227
Phone: 303 986 1969
Fax: (610) 602-5400
Email: crussell@betterprograms.com

5

Charles R. Oleson

See description (i)

Privately Held

Large user base across the U.S. and Canada.
(i) Better Programs - TURBO-Lease is a lease accounting software capable of processing all types of equipment and vehicle lease portfolios. The system is easy to use, yet its power, flexibility, and completeness surpass those costing many times its price.

TURBO-Lease offers complete receivable administration including billing, ACH processing and aging of lease payments, late charges, property taxes, insurance charges, and sales and use taxes. Monthly accounting reports provide accurate totals of cash receipts, account balances, FASB 13 income, initial direct costs, residual income, and equipment depreciation including alternative minimum tax. Management reports provide summaries of new business activity, lease expirations, residuals due, insurance expirations, location and ranking. The system handles complex irregular payment structures such as skip, step, variable, quarterly, and annual. All reports can be sent to printer, screen or MS-Excel to provide valuable flexibility in data analysis.

Other features include, delinquency reporting and a collection module to schedule and track collection activity; forecasting including income, depreciation and discounted cash flows of payments and residuals; payoffs; on-line viewing of payments, charges and past due payments. Complementing TURBO-Lease are easily added modules for loan accounting, notes payable, ACH processing, asset tracking, and an interface to popular general ledger packages. Interfaces are available to front office automation systems, sales tax rate services, property tax and insurance processing. See our web site for more details. www.betterprograms.com
Full list located here:
http://www.leasingnews.org/elease/software.htm
--------------------------------------------------------------
### Press Release ###########################

Simplified Consumer Credit Score Introduced
Equifax, Experian and TransUnion who have utilized "Fair Issac" and other formula's have agreed to a new common one called "Vantage Score."
A -- 901-990
B -- 801-900
C -- 701-800
D -- 601-700
F -- 501-600
The higher the score, the more creditworthy the consumer is considered and the lower the interest rate the consumer is likely to be charged.
The three credit agencies termed the move to a unified score as "unprecedented."
The top end is slightly higher than scores currently in use. In using scores today by leasing companies, most commonly a "FICO" method named after the developer Fair Issac, a 650 is considered the threshold for automatic approval. Anything about 700 is very good. Many companies will not consider a rating under 600, and 550 is a "drop dead" point even for "story credit" funders.
The reaction by leasing and financial companies was mixed. Many thought this more a promotion for consumers to learn their credit rating than a boon for the industry.
Thomas G. Grudnowski, the chief executive officer of Fair, Isaac, said that "for the past 20 years, we've been both cooperating and competing with the credit bureaus ... and that will continue." He added that it could take a long time to establish a competing system.
There are about four separate scoring systems in use today, and the new version will improve reporting by 30 percent, they stated in a joint press release.
"The new VantageScore leverages the collective experience of the industry's leading experts on credit data, scoring and analytics. Under the new scoring system, credit score variance between credit reporting companies will be attributed to data differences within each of the three consumer credit files and not to the structure of the scoring model or data interpretation."
"The new score was expected to reduce the variance in a consumer's scores by about 30 percent compared with what it was under the old system."
The credit reporting agencies said in their announcement that VantageScore "will provide consumers and businesses with a highly predictive, consistent score that is easy to understand and apply."
Consumer advocacy groups expressed concern that the new scoring system would not eliminate one of the biggest problems in the industry which is incorrect information in consumers' credit files.
"That means it's a new recipe, but the same old ingredients," said Jean Ann Fox, director of consumer protection with the nonprofit Consumer Federation of America in Washington, D.C. "It doesn't address the underlying accuracy of the credit reports on which the scores are based."
VantageScore is being independently marketed and sold separately through each of the three national credit reporting companies via licensing agreements with VantageScore Solutions LLC, the joint announcement said. The spokesmen said that VantageScore was jointly owned by the three credit bureaus. They said it did not yet have a headquarters, although an informational Web site had been set up at www.vantagescore.com.
The credit reporting agencies are operated by Equifax Inc. of Atlanta, Experian Information Solutions Inc. of Costa Mesa, Calif., and TransUnion LLC of Chicago. By combining cutting-edge, patent-pending analytic techniques with a highly intuitive scale for scoring, VantageScore will provide consumers and businesses with a highly predictive, consistent score that is easy to understand and apply. VantageScore uses score ranges from 501 to 990.
VantageScore is being independently marketed and sold separately through each of the three national credit reporting companies via licensing agreements with VantageScore Solutions, LLC. VantageScore is commercially available beginning today.
The press release concluded:
"About Equifax
"Equifax Inc. (NYSE:EFX, www.equifax.com) is a global leader in turning information into intelligence. For businesses, Equifax provides faster and easier ways to find, approve and market to the right customers. For consumers, Equifax offers easier, instantaneous ways to buy products or services, and better insight into and management of their personal credit. Headquartered in Atlanta, Equifax reported annual revenue of over $1.4 billion in 2005, and employs over 4,500 employees in 13 countries in North America, Latin America and Europe.
"Equifax. Information That Empowers.
"This message contains information from Equifax Inc. which may be confidential and privileged. If you are not an intended recipient, please refrain from any disclosure, copying, distribution or use of this information and note that such actions are prohibited. If you have received this transmission in error, please notify by e-mail postmaster@equifax.com.
"About Experian
"Experian is the global leader in providing value-added information solutions to organizations and consumers. It has an unrivaled understanding of individuals, markets and economies around the world. Experian provides information, analytics, decision-making solutions and processing services. It assists organizations in understanding their markets and customers and helps them find, develop and manage profitable customer relationships to make their businesses more profitable. Experian promotes greater financial health and opportunity among consumers by enabling them to understand, manage and protect their personal information, helping them control financial aspects of key life events and make the most advantageous financial decisions. Experian works with more than 50,000 clients across diverse industries, including financial services, telecommunications, health care, insurance, retail and catalog, automotive, manufacturing, leisure, utilities, e-commerce, property and government. A subsidiary of GUS plc with headquarters in Nottingham, UK, and Costa Mesa, Calif., Experian employs 12,000 people in 31 countries who support clients in more than 60 countries. Annual sales exceed $2.5 billion.
"For more information, visit the company's Web site at www.experian.com.
"The word "Experian" is a registered trademark in the EU and other countries and is owned by Experian Ltd. and/or its associated companies.
"About TransUnion
"TransUnion is a leading global information solutions company that customers trust as a business intelligence partner and commerce facilitator. TransUnion offers a broad range of financial products and services that enable customers to manage risk and capitalize on market opportunities. The company uses leading-edge technology coupled with extensive analytical capabilities to combat fraud and facilitate credit transactions between businesses and consumers across multiple markets. Founded in 1968, Chicago-based TransUnion employs 4,100 associates that support clients in 29 countries. Visit us at www.transunion.com."
On the Net:
www.equifax.com
www.experian.com
www.transunion.com
--------------------------------------------------------------

Feds to Extradite Allserve's Alleged Mastermind
In one of the biggest frauds to hit the leasing industry recently, $83 million, and to Bank of America, Bank of Lodi, Bank of the West, Central Valley Community Bank, CIT, Citi Capital, Commonwealth Capital, Continental Bank, Excel Bank, Fifth Third Leasing, First Financial, GATX Technology, Irwin Business Finance, Key Equipment Finance, MB Financial Bank North Fork Equipment Leasing, Overland Leasing Group, Pullman Bank & Trust, Republic Bank, Sovereign Bank, CIT Group, US Bancorp Technology Leasing.
These companies would have done a strip search if the deal were presented by a "leasing broker," but when it comes from a manufacturer or dealer, it's a go from the very beginning with the promise of more to follow.
Allserve Systems Corp, New Brunswick, New Jersey filed bankruptcy last November ( ironically the same bankruptcy judge Rosemary Gambardella who is handling the NorVergence bankruptcy.)
Paradoxically this is another IT company, but this one was world wide. According to their web site, the Allserve network boasted of operations in New Jersey , Texas and four other states, as well as overseas. The web site states the company had a work force of 3,000, and in the company claimed revenues of $97 million, and spoke of plans to double its worldwide payroll to 6,000 by the start of this year.
http://prweb.com/releases/2004/1/prweb97656.htm
Recently an order to sell off all assets was made and another credit claims hearing to be held, but in reality, there is nothing left.
UNITED STATES BANKRUPTCY COURT
District of New Jersey
MLK Jr Federal Building
50 Walnut Street
Newark, NJ 07102
Case No.: 05-60401-RG
Chapter: 7
Judge: Rosemary Gambardella
In Re: Debtor(s) (name(s) used by the debtor(s) in the last 8 years, including married, maiden, trade, and address):
Allserve Systems Corp.
204 North Center Drive
North Brunswick, NJ 08902
Social Security No.:
Employer's Tax I.D. No.:
74-2644177
NOTICE OF PROPOSED SALE BY PUBLIC AUCTION
Charles A. Stanziale Jr., Trustee in the above captioned case, proposes a sell at public auction of certain property of the estate as described below.
If any creditor or other party in interest has an objection to the sale, the objection and a request for a hearing on such objection shall be in writing, served upon the person named below, the Trustee, and the Clerk of the United States Bankruptcy Court.
Such objection and request shall be filed with the Clerk and served upon the person named below on or before March 27, 2006.
In the event an objection is timely filed, a hearing will be held before the Honorable Rosemary Gambardella on:
DATE: 3/28/06
TIME: 10:00a.m.
COURTROOM: 3E
If no objection is filed with the Clerk and served upon the person named below on or before March 27, 2006, the auction sale will be held:
DATE: 3/30/06
TIME: 12:00noon
LOCATION: 204 North Center Dr., North Brunswick, NJ
Unless otherwise stated, the public sale will be free and clear of liens. Liens, if any be claimed, will attach to the proceeds of the public sale and the validity and extent of such liens will be determined at a later time.
All sales for cash or equivalent, payable at 25 percent at the time bid is made for personal property and 10 percent at the time bid is made for real estate with balance payable in full on approval of sale or delivery.
The trustee reserves the right to reject any and all bids or to withdraw any item of property from the sale at any time before the sale is completed.
DESCRIPTION OF PROPERTY TO BE SOLD
Various office furniture and equipment consisting of but not limited to: desks, file cabinets, chairs, tables, modular work area stations, storage cabinets,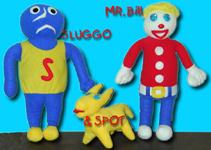 The alleged Master Mind, Dinesh Dalmia, is reportedly in his homeland of India, being detained, as the Federal prosecutors want him extradited and convicted of all counts, up to 40 years or more. First they have to bring him to the United States.
Reportedly lawyers on both sides have been trying to track down the missing computer equipment and cash. Perhaps sent to India or to an offshore bank account, both US, Great Britain and India law enforcement are seeking answers.
"Dalmia himself has reportedly moved on to the BPO business and is known to be running major call centers at Gurgaon, Bangalore and Chennai!," reports Sucheta Dalal, in "financialexpress.com."
Allegedly long linked to the Allserve network in the Indian press, Dinesh Dalmia insists he has nothing to do with the now bankrupt company.
"The Chennai correspondent of The Indian Express, Jaya Menon, checked out the addresses listed under the Allserve name," Chennai reported. "As in India , the American creditors allege there is no explanation for $35 million of cash that vanished from the Allserve books between July and October last year."
US authorities says he fled the United Sates to avoid prosecution, sending cash to foreign banks before he left. Reportedly he had been running his scamming operation from a mansion in Fort Lee, N.J., since late 2003, sending money overseas since he started the scam.
Last January, Dalmia fled again - this time from the U.S. after a series of articles in The New York Post exposed him as the apparent head of a New Jersey-based white-collar crime syndicate.
He was apprehended by Indian authorities after returning to his native country early last month.
According to the New York Post, "The evasive tycoon is now being held under court orders for involuntary "scientific treatment" under a controversial Indian government program that includes 'brain mapping' and chemical injections to force criminal defendants to cooperate during interrogations.
According to press reports in India, the government wants Dalmia to divulge the whereabouts of more than $100 million that he allegedly looted from investors in that country.
Dalmia first came to the attention of federal authorities after a series of exposs in New York Post revealed him to have been living openly in Fort Lee, N.J., since late 2003, despite a worldwide Interpol arrest notice.
The Post coverage identified Dalmia as the alleged mastermind behind the looting of a North Brunswick, N.J., computer-services company called Allserve Systems Corp., which filed for bankruptcy in Newark last November.
The Post drew back the curtain on Dalmia's operations, from secret offshore bank accounts, to his alleged use of forged invoices for bogus companies at fake addresses - all to swindle blue-chip lenders such as IBM Credit Corp. out of millions in equipment finance contracts.
Federal prosecutors and the FBI, which launched a nationwide probe of Dalmia's activities, eventually identified some 20 different multi-million dollar contracts with swindled lenders from San Francisco to Boston.
The government is believed to be preparing criminal charges against additional individuals in the probe as well, it was reported.
--------------------------------------------------------------

Classified Ads—Help Wanted
Account Executive
At Dell Financial Services, we fuel your potential with the kind of challenging opportunities and hands-on support you need to grow. We're the exclusive provider of leasing and finance services for Dell technology systems worldwide. If you're ready for your chance to take the field, join our team as a:
Account Executive
Responsible for working remote out of a home office in the states of MI, GA, WA, CO, CA and MN. We're looking for seasoned candidates with 8+ years of Equipment Leasing Sales experience with a successful track record of increasing market/account penetration by assigned segment and/or geographic region, improving customer satisfaction and growing the business for long term results. You will be working in a relationship sales environment directly with CFOs, CIOs, CEOs and other high-level executives. If this type of opportunity sounds appealing, please send a copy of your resume to US_DFS_STAFFING@dell.com


Account Executive
Seeking an assertive, goal-oriented, profit-motivated Account Executive with sales experience in the equipment finance industry for Irvine , California headquarters. Unlimited earning potential - competitive salary with bonus and commission. Send resumes to llewis@calfirstlease.com or log on to www.calfirstjobs.com/apply_now.htm to apply for position.

Financial Analyst

Financial Analyst – Irvine, CA
CalFirst Leasing Corporation is looking for experienced individual with a commercial credit analysis background. This opportunity affords a competitive salary plus great medical and 401k benefits. If you have a minimum of 2 years commercial credit analysis background, please send us your resume to learn more about this exciting opportunity. Send resumes to bbumblis@cfnbc.com.

Lease Representatives

Seeking Lease Representatives
in Baltimore, Atlanta,
Charlotte or Raleigh.
In these positions, you will develop and maintain relationships with lease brokers, leasing companies, equipment vendors and direct lessees throughout the Region. Must be knowledgeable in indirect/third party transactions ranging from $15K and up and have the necessary in-market experience. Please apply on-line at www.mandtbank.com.
At M&T Bank, we provide an exciting and challenging work environment where performance and innovative thinking are encouraged and rewarded at every level. With over 700 branches, your career can travel as far as you want to take it!

Sales Manager

Sales Manager – Irvine, CA
We're looking for a detail oriented, profit driven Sales Manager with 10 years experience in sales and/or management in the middle ticket equipment finance/leasing industry. Great opportunity for huge earnings potential as we offer a competitive salary with bonus and commission. Send resumes to llewis@calfirstlease.com .

--------------------------------------------------------------

Sales Make it Happen
What is the correct answer to "What is my rate"
By Terry Winders
Many customers press the lease salesperson for the effective rate on the lease proposal. The answer, usually given, is the stream rate because that is all the customer legally has to pay. But because they are use to interest rates the customer wants to figure the rate including the purchase option to compare Lessor's proposals.
With Purchase options at fair market value, or a fixed price, they usually are 20% higher than the residual to maintain the economic difference between a loan, and a lease, for tax and legal purposes.
So how to you avoid giving the customer the correct rate equivalent with out being in danger of losing the deal?
We usually answer that there is no rate, because this is a lease transaction. So most lessees do their own calculations, to arrive at a number, so that they can compare the offers received from competing Lessor's.
Some talk about "yield," while others in the past were to express the interest as "add on, " not "annual percent rate." And "in arrears" or "advance?" What the advance and/or security payment included or the residual, too, at present value?
Most will treat the lease as a "loan," meaning use a "loan" program or chart, pressing a few buttons and arriving at a percentage. But before the customer gets out his HP Calculator or calls his Certified Public Accountant, let me advise the better answer gets to the question; is the rate question, an accounting issue, or a tax issue?
With recent tax laws regarding "depreciation," many customers are very interested in not taking the lease payments as a "deduction," but the depreciation and interest for the year declared. This may be to your advantage.
A tax true lease with a fair market purchase option has no rate because the rents are fully deductible for income tax considerations. However a true lease may still fail the 90% test for accounting and be classified as a Capital Lease. A Capital lease will brake down the payment into equipment cost to be amortized and interest. This is done by the lessee's accountant by discounting the rental stream at their incremental borrowing rate IRB ( average cost of money under like circumstances). This means that regardless of the Lessor's rate the discount factor will be the lessee's actual borrowing rate.
Example: Non-tax lease for $100,000 over 36 months (in advance) with a FMV P.O. and a "0%" residual with a 12% rate equals payments of $3,288.55. The stream rate is 12% because of no residual but the FMV P.O. makes it a true lease for tax purposes. The lessee to book the deal, under GAAP standards, must discount the payment at their IRB and if the IRB is 10% the present value is $102.765.39 which must be amortized (depreciated) over the term of the lease.
The interest is calculated by subtracting the discounted amount from the total rents to be paid. The total rents, from the example, are $118,387.80 then minus the discounted value $102,765.39 will give you $15,622.41 (the interest to be deducted as interest expense over he term of the lease.) The interest is taken over the lease term under the interest method. Therefore, the rate for accounting will always be the lessee's IRB which in this case is 10%. The true cash flow to obtain ownership at lease termination can never be computed until lease termination so using the IBR is usually the best alternative.
Remember, if they wanted to use their own cash or bank lines, they most likely wouldn't even be talking to you at this stage. The main reasons most in small tickets lease is the convenience, and may also for the main reason in the mid-size: for better use of working capital and to save their existing line of credit. If the rate is competitive, you have won the deal.
The point is to sell the "lease" with all its advantages, including the "fixed" rate, focusing on the monthly payment.
Terry Winders, CLP
Lease training and Consulting
502-327-8666
leaseconsulting@msn.com
--------------------------------------------------------------

Let's Make a Deal"
ELA National Funding Exhibition
April 5-6
Sheraton Chicago Hotel & Tower
Chicago, Illinois
Registration Fees:
ELA Members: $495
Non-members: $775
45 Funding Sources and 375 Attendees So Far...
ACC Capital
AIG Commercial
Alliance Leasing, Inc.
All Points Capital Corp.
American Industrial Leasing
Bank of the West
Boston Financial & Equity Corp.
Caterpillar Financial Services
CIT
Comerica Leasing
Commonwealth Capital Corp.
De Lage Landen
Emigrant Business Credit
Equilease Financial Services, Inc.
Fifth Third Leasing
First Bank of Highland Park
First Financial Services, Inc.
GE Commercial Finance
Huntington National Bank
ICB Leasing Corp.
IFC Credit Corp
IBM Global Financing
Lakeland Bank Leasing
LaSalle National Leasing
Main Street Bank
MarCap
MB Financial
National City Commercial
New World Equipment Finance, LLC
ORIX USA Corporation
Park National Bank
People's Capital & Leasing
Popular Leasing USA
Popular Leasing Small Ticket, Muni Acquisitions & Syndications Unit
RBS Asset Finance
Rockwell Financial Group
Sentry Financial Corp.
Siemens Financial Services, Inc.
Sovereign Bank
Suntrust Leasing
Timepayment Corporation
Tokyo Leasing (USA)
US Bancorp Equipment Finance
Wells Fargo Equipment Finance
Wells Fargo Foothill
Service Provider Exhibitors
American Lease Insurance
ECS Financial Services, Inc.
LeaseTeam, Inc.
The Monitor
Premier Lease & Loan Services
Wells Fargo Bank Northwest - Corporate Trust Services
If you're an equipment lessor, you're in demand. Your originations are strong, your credit quality is good, your profitability is steady, and 2006 promises more of the same. That's why funding sources want you! They need solid investments, and few could be better than leasing right now. It's elementary: You have business that needs funding. Funding sources have capital that needs to be put to work. So...Let's Make a Deal!

A preliminary list of attendees is on line now. http://www.elaonline.com/events/2006/fundattendees.cfm
Are YOU on this list yet? If not, join your colleagues today. Register on-line at the ELA web site for the National Funding Exhibition at:
http://www.elaonline.com/events/2006/fundexhome.cfm
45 Funding sources are currently registered and waiting to meet with you. Take a look at this impressive list
http://www.elaonline.com/events/2006/fundexhiblist.cfm
And, as soon as you register as an attendee on line, you can sign up for appointments with these funding source exhibitors. The best timeslots go fast, so be sure to register TODAY!
FUNDING SOURCE EXHIBITORS--Limited booth space is still available, so don't be left out of this important event. Join the list of other funding sources already signed up. Go to
http://www.elaonline.com/events/2006/FundingExhib/exhibitors/
and register as an exhibitor today. Or contact Sally Maloney,
smaloney@elamail.com
703/516-8362.
--------------------------------------------------------------
EARLY-BIRD REGISTRATION DEADLINE: Today, MARCH 15, 2006
Don't miss the opportunity to attend NAELB's exciting 15th Annual Conference and SAVE $$ by registering before this Wednesday, March 15. Register by fax at 877-875-4750 or online at www.naelb.org.
HOTEL RESERVATION DEADLINE: MARCH 22, 2006
The cut-off date for hotel reservations at the conference rate of $125 is March 22, 2006. After this date, the Hilton Minneapolis Hotel will honor reservations on a space and rate availability basis. Don't lose your spot at NAELB's conference hotel. Please call the Hilton Minneapolis today at (888) 933-5363.
2006 NAELB EXHIBITORS WANT YOUR BUSINESS!
Check out these 50 fabulous funding sources and companies that will be represented at this year's annual conference. They can't wait to buy your next deal!
ACC Capital Corporation
AdvanceMe, Inc.
Allegiant Partners Incorporated
American Lease Insurance
Amerisource Funding, Inc.
Bank of the West
Baystone Financial Group
Belvedere Equipment Finance
Bibby Financial Services
Blackstone Equipment Financing, L.P.
BSB Leasing, Inc.
Butler Capital Corporation
CFC Investment Company
CLP Foundation
Creative Capital Leasing Group
Credit Union Services, Inc.
Credit.net
Dakota Financial, LLC
ECS Financial Services, Inc.
Enterprise Funding Group
Equipment Lessors Protection Association
Evans National Leasing, Inc.
Financial Pacific Leasing, LLC
First National Equipment Financing
Fortran Group International, Inc.
Forum Leasing
Government Leasing Company
LeaseTeam, Inc.
Main Street National Bank
Marlin Leasing Corp.
NetBank Business Finance
Padco Lease Corp.
Pawnee Leasing Corporation
Performance Capital Corporation
Pinnacle Business Finance, Inc
Pioneer Capital Corp.
Precision Leasing, Inc.
Preferred Business Solutions
Quail Capital
Resources Unlimited
Southwest Credit
Standard Professional Services, LLC
Summit Leasing, Inc.
SunBridge Capital, Inc.
TEAM Equipment Leasing, Inc
Terra Vista Software, Inc.
Tetra Financial Group, LLC
TimePayment Corporation
U.S. Bancorp Manifest Funding Services
USA Financial Services LLC
Don't delay - Register now at www.naelb.org!

--------------------------------------------------------------

GATX sells Pembroke
AirFive.aero
GATX has announced that it is selling its shareholding in Pembroke Group, the Irish operating lessor.
The US finance company is also selling 36 aircraft from its own portfolio. "Management identified certain assets from both its wholly owned aircraft fleet and its affiliate investments that were not yielding an acceptable level of return and targeted these assets for disposition," said GATX in a statement to the Securities and Exchange Commission.
GATX says that it expects to complete the sale of Pembroke by the end of 2006.
Rolls Royce is known to be considering selling its 50% shareholding in Pembroke, although it has not yet made a formal announcement.
--------------------------------------------------------------

Cartoon
--------------------------------------------------------------

Are you Licensed or Don't Care?
The State of California under the California Finance Lenders Law (CFLL) has declared "sales/leasebacks" to be "loans," and subject to the regulations of consumer and commercial loans.
http://leasingnews.org/PDF/Sale_leaseback.pdf
For years Leasing News has been writing about certain states requiring licenses for those involved in leases that are not true "rentals." California gets criticized for any of its laws from SB 20 and SB 50 'Electronic Waste Recycling Act' and the landmark idea of an eWaste fee'. Many believe none of these laws are necessary. Let's go back to the days of the Triangle Shirt Factory fire or processing of meat, no poultry inspections, and days when you could drive drunk on the streets.
They do not view laws as "protection," but as an obstruction to any behavior they seek.
It is surprising in the Leasing News "lists" how many funders do not require a license (there are many other states that require "broker/lessors" and "funders" to be licenses.) It is surprising that even though the associations have had courses, conferences, and industry leaders such as the legal counsel for the National Association of Equipment Leasing Brokers Joe Bonanno recommends having a CFLL license, very few are licensed. Even worse, many funders also don't seem to care.
As surprising is how many "broker/lessors" do not even have a business license. This is a real can of worms as some cities believe that if you have an asset in their city and are collecting a "rental payment," you are doing business in their city and subject to their city business license ( in San Francisco there is an "ad valorem" tax. ) Many brokers and lessors obtain state licenses and argue that the state license supersedes having to obtain a city business license.
In reality, house painters and contractors, licensed by the state, must have a city license if they do any work in a city. Even attorneys don't want to have anything to do with this subject, as they should also be required to have a city license if they visit their client or attend a court hearing in another jurisdiction.
Some cities enforce this, others get information from the county assessor or city permit bureaus, and also charge penalties.
So to have a city business license should be standard to not only protect your business, contribute to the services of your city or town (as this is one of the purposes,) but it should also be important to demonstrate to your customers that you are a professional and licensed.
As to a state sales tax license, if you are collecting any sales or use tax in more than three transactions are year in a state, your business should have such a license, which also may require a bond.
Many will only obtain these licenses if they are caught. They think it is "Smart Business:" To get away with as much as you can until you are caught.
To learn more about the California Finance Lender's Law:
http://www.leasingnews.org/Conscious-Top%20Stories/cal_license.htm
Loan/Lease Broker Laws in other states ( this is not complete:)
http://www.leasingnews.org/Conscious-Top%20Stories/Loan_Lease_Statue.htm
In putting the lists together, Leasing News was hoping to get better cooperation to demonstrate how many funders required a license. We were surprised how many do not, and may be another reason they do not want to complete the full information required:
See Answer "B"--Butler Capital/SunBridge Capital/Puget Sound Leasing/ First Heritage Bank/First Federal Leasing/Advantage Funding/Alco Leasing/ Bank Financial/BWC Equipment Leasing/Centennial Bank/Padoco Leasing/
http://www.leasingnews.org/Funders_Only/Funders.htm
--------------------------------------------------------------
### Press Release ###########################

Microsoft Lowers Minimum Lease/Finance to $3000
Microsoft Extends Financing Option to Small Businesses
Qualifying customers in the United States can get 36-month loans for solutions that include Microsoft software and cost as little as $3,000
BELLEVUE, Wash. — — As its first Small Business Summit kicked off yeserday, Microsoft Corp. announced that it is enabling a greater number of small businesses to take advantage of the financing offerings available through Microsoft Financing by lowering the minimum transaction size from $10,000 to $3,000 (all dollar figures are U.S.). As a result of lowering the transaction limit, Microsoft is enabling qualifying customers in the United States to get 36-month loans for complete IT solutions, including hardware and services, in addition to Microsoft® software.
In addition, Microsoft is further reaching out to small businesses by making a 90-day deferred payment promotion available on all qualifying transactions and loans of $3,000 or more, an offer that until today was available only on transactions above $10,000. The promotion, previously slated to expire March 31, will extend until June 30 for all loans that are closed by that date, company officials said.
With the addition of small-business announcements and partnerships revealed today, the new financing option and the deferred payment promotion are yet another example of Microsoft's continued investment in providing solutions and resources designed for small businesses. The expanded Microsoft Financing offering is available immediately from authorized Microsoft partners, so customers don't have to spend time finding financing from a separate company that may not finance the entire solution or just the software by itself.
"We know that cash flow is a top concern for small businesses and that they look for practical tools to help keep money flowing smoothly," said Doug Leland, general manager for small business for the Worldwide Small and Midsize Solutions & Partner Group at Microsoft. "Whether small businesses simply need to update their PCs or plan to invest in their first server or a new custom business application, the fixed-rate loans from Microsoft Financing enable customers to shift their focus to acquiring what they need to move their business forward, instead of how they will pay for it."
"Microsoft Financing is unique in that we finance the complete solution, including Microsoft and non-Microsoft software as well as the partner services," said Brian Madison, general manager of Microsoft Financing. "Financing partner services is especially significant because small businesses typically don't have IT staffs to do the implementation and maintenance. By lowering the minimum to $3,000, we can help small businesses acquire the IT solutions they need to grow their business while helping them save their cash reserves and line of credit for other needs."
Customer Benefits Accrue
Customer and partner feedback were key drivers in helping Microsoft offer this new financing option. Microsoft research showed that although many small-business owners are intensive credit card users, customer feedback indicates that most prefer to use third-party financing or leasing over using cash or credit cards when making IT purchases over $5,000. (For most small businesses, a significant technology purchase typically ranges from $3,000 to $10,000, including partner services.)
"Microsoft Financing gives small-business customers choices and options right now, when they need it," said Harry Brelsford, president of SMB Nation Inc., a systems integrator and consultant that specializes in small and midsize business installations in Seattle. "The availability of Microsoft's one-stop software, hardware and services financing package creates an obvious solution for customers that believe they have no money to pay for other IT needs."
More information about Microsoft Financing for small-business customers can be found in the How to Buy section at http://www.microsoft.com/smallbusiness.
Partner Benefits of Microsoft Financing for Small Businesses
Microsoft Financing was designed with the partner in mind. A payment calculator and a simple, two-page financing agreement make it easy for partners to propose a financing solution for the entire deal, serving as the primary contact for the customer.
"Microsoft's compelling financing option is especially relevant to small businesses with smaller purchasing budgets and very limited IT personnel," said Laura DiDio, research fellow at Yankee Group. "Businesses today should take advantage of the significant benefits available with the extended financing option. Partners that are not currently engaged with Microsoft Financing should seriously investigate this program for their customers."
The expanded Microsoft Financing offering could potentially help partners realize numerous business benefits, including increasing the size of the deal and helping it close more quickly. In addition, recent Microsoft research conducted with 436 members of the Microsoft Small Business Specialist Community in the United States showed that inadequate access to financing for customers was causing them to lose deals. For example, one-third of partners surveyed said 20 percent or more of their sales opportunities with small businesses fell through due to inadequate access to financing, and 90 percent said they would have won at least one additional deal with a small business if they could have offered financing. As a result, Microsoft Financing for small businesses can potentially help partners, including Small Business Specialists, to effectively reach their sales target, grow their sales volume and deliver the solutions that customers want.
Small-business customers can get information about local partners by visiting the Connect With Us section at http://www.microsoft.com/smallbusiness. More information about Microsoft Financing can be found at http://www.microsoft.com/financing.
About Microsoft Financing
Microsoft Financing is a financing arm of Microsoft Corp. that is dedicated to making it easier to purchase Microsoft products through financing. Microsoft Financing works with commercial financing institutions to deliver optimal customer financing solutions.
### Press Release ###########################

Grant and English Join Lease Financial
PHILADELPHIA, PA. LEAF Financial Corporation a wholly owned subsidiary of Resource America (NASDAQ:REXI), announces it has named James Grant as Vice President of Portfolio Management. Jim is responsible for all of LEAF's Customer Service, Collections and Legal administration efforts.
Prior to joining the LEAF team, Jim had a long and successful career in portfolio management for such companies as Financial Federal Credit Inc, CHN Capital Inc., American Express Equipment Finance and Credit Alliance/Leasing Service Corporation. In his position, Jim will lead LEAF's customer service, collections, and legal administration efforts.
Dave English, Chief Investment Officer stated, "LEAF Financial Corporation is very happy to have Jim Grant as a member of the executive team. Jim's experience, knowledge and leadership will help to ensure that the LEAF's portfolio quality will be maintained at high standards."
Frank Monzo was named as Vice President of Portfolio Administration.Frank's duties include residual setting and residual realization, equipment remarketing, loan review, portfolio due diligence. Prior to joining the LEAF team, Frank was Vice President of Finance for ExecellaDerm Corporation, a medical device manufacturer based in Rancho Santa Margarita, CA.
For 20 years prior to joining ExecellaDerm, Frank held a variety of positions in the commercial finance industry, most recently as Vice President and Portfolio Manager for Finova Capital Corporation's Corporate Finance Division. In his position, Frank will lead LEAF's residual setting and residual realization, equipment remarketing, loan review and portfolio due diligence efforts.
Dave English, Chief Investment Officer stated, "Leaf is happy to have Frank Monzo join the executive team. Frank Monzo brings an extensive background in portfolio monitoring and asset realization to Leaf."
LEAF Financial Corporation is a commercial leasing company headquartered in Philadelphia, PA. LEAF's business model is to originate equipment leases by reaching the small to mid sized business market by forming strategic marketing alliances and other program relationships with equipment vendors, commercial banks and other financial institutions. After origination, LEAF manages the leases for its own account, institutions, and individual investors through investment partnerships and other investment vehicles.
### Press Release ###########################
--------------------------------------------------------------

News Briefs----
Survey: 30% of companies to hire more
http://www.usatoday.com/money/economy/employment/2006-03-14-manpower_x.htm
America goes deeper into debt to foreigners as current account deficit hits record
http://www.signonsandiego.com/news/business/20060314-1256-economy.html
Retail Sales Fell in February, but Not as Much as Expected
http://www.nytimes.com/2006/03/15/business/15econ.html?pagewanted=all
Knight Ridder Chief Expresses His Regrets Over Deal to Sell Newspapers
http://www.nytimes.com/2006/03/15/business/media/15paper.html?_r=
1&pagewanted=all&oref=slogin
Dell approves $1.8 million CEO bonus for fiscal 2006
http://www.siliconvalley.com/mld/siliconvalley/14098200.htm
---------------------------------------------------------------


You May Have Missed
Microsoft Developing Web's Largest Advertising Network, aimed at businesses under 10 employees
http://www.microsoft.com/presspass/press/2006/mar06/03-14LargestAdNetworkPR.mspx
---------------------------------------------------------------

Sports Briefs----
Raiders' QB situation remains up in the air Drew Brees signed with the New Orleans Saints, Jon Kitna joined the Detroit Lions, Todd Collins went to the Washington Redskins, and Daunte Culpepper was traded from the Minnesota Vikings to the Miami Dolphins. Will Kerry Collins return. If it is Marques Tuiasosopo, Art Shell won't be there very long as coach.
http://www.contracostatimes.com/mld/cctimes/14099998.htm
Drew Brees will be marchin' in with the Saints
http://www.signonsandiego.com/sports/chargers/20060314-9999-breesforweb.html
----------------------------------------------------------------


"Gimme that Wine"
At Long Last, Wine in the Mail—Eric Asimov
http://www.nytimes.com/2006/03/15/dining/15pour.html
The Perfect Blend: Meritage Wines Will Toast Grand Opening of New Meritage Resort at Napa
http://home.businesswire.com/portal/site/google/index.jsp?ndmViewId=news_view&
newsId=20060313005980&newsLang=en
If you want to know if you got a value for your wine, or what the wine price is today, go to www.winezap.com Type in the vintage (year) and name of the producer with wine type or geographic area, such as 1995 Chateau Lynch Bages Pauillac. Even 1995 Lynch Bages will work, or 1999 Viader
----------------------------------------------------------------

Calendar Events This Day
Ides Of March
The Ides of March: In the Roman calendar the days of the month were not numbered sequentially. Instead, each month had three division days: kalends, nones and ides. Days were numbered from these divisions: e.g., IV Nones or III Ides. The ides occurred on the 15th of the month (or on the 13th in months that had less than 31 days). Julius Caesar was assassinated on this day in 44 BC. This system was used in Europe well into the Renaissance. When Shakespeare wrote "Beware the ides of March" in Julius Caesar his audience knew what he meant. Beware of what was to happen on March 15 th .
Buzzard Day
----------------------------------------------------------------

Today's Top Event in History
1848-"The Californian" reported gold was discovered along the American River at a sawmill owned by Capt. John A. Sutter. News was not widely believed in San Francisco.
----------------------------------------------------------------

This Day in American History
1767- Andrew Jackson Birthday, 7th president of the US (Mar 4, 1829-Mar 3, 1837) was born in a log cabin at Waxhaw, SC. Jackson was the first president since George Washington who had not attended college. He was a military hero in the War of 1812. His presidency reflected his democratic and egalitarian values. Died at Nashville, TN, June 8, 1845. His birthday is observed as a holiday in Tennessee.
1783- General George Washington addressed a meeting at Newburgh, NY, of Continental Army officers who were dissatisfied and rebellious for want of back pay, food, clothing and pensions. General Washington called for patience, opening his speech with the words: "I have grown gray in your service." Congress later acted to satisfy most of the demands.
1820- Maine became the 23rd state, prior to this date it was part of Massachusetts. The Pine Tree State. The white pine cone with its tassel is the state flower. The chickadee is the state bird. The landlocked salmon is the state fish, the tourmaline is the state mineral. The state song:.. "State of Maine Song". 'I direct' is the state motto which is 'dirigo' in Latin.. From the 15 th to 19 th century, this was a great fishing area, off the coast of islands of Nova Scotia. The name of the state comes for its first use to distinguish the mainland from islands offshore. Maine was also thought to be named in honor of Henrietta Maria, Charles I of England's queen. She owned a province in France titled, Mayne. Augusta is the capital of Maine (not Georgia).
http://memory.loc.gov/ammem/today/mar15.html
1827-Freedom's Journal, first Black newspaper, published by John Russwurm and Samuel Cornish
http://www.shsw.wisc.edu/library/aanp/freedom/index.html
1848-"The Californian" reported gold was discovered along the American River at a sawmill owned by Capt. John A. Sutter. News was not widely believed in San Francisco.
1848-The San Francisco Californian of March 15, 1848, says: "We entertain several reasons why slavery should not be introduced here. First, it is wrong for it to exist anywhere. Second, not a single instance of precedence exists at present in the shape of physical bondage of our fellow men. Third, there is no excuse whatever for its introduction into this country (by virtue of climate or physical conditions). Fourth, Negroes have equal rights to life, liberty, health and happiness with the whites. Fifth, it is every individual's duty, to self and to society, to be occupied in useful employment sufficient to gain self-support. Sixth, it would be the greatest calamity that the power of the United States could inflict upon California. Seventh, we desire only a white population in California. Eighth, we left the slave states because we did not like to bring up a family in a miserable, can't-help-one's-self condition. Ninth, in conclusion we dearly love the 'Union,' but declare our positive preference for an independent condition of California to the establishment of any degree of slavery, or even the importation of free blacks." Ten days later the other local journal, The California Star, said editorially; "While we sincerely entertain these views, and value the union with the United States as highly as we should, the simple recognition of slavery here would be looked upon as a greater misfortune to the territory than though California had remained in its former state, or were at the present crisis, abandoned to its fate. * * We believe, though slavery could not be generally introduced, that its recognition would blast the prospects of the country. It would make it disreputable for the white man to labor for his bread, and it would thus drive off to other homes the only class of emigrants California wishes to see, the sober and industrious middle-class of society. We would, therefore, on the part of 90 per cent of the population of this country, most solemnly protest against the introducing of this blight upon the prosperity of the home of our adoption. We should look upon it as an unnecessary moral, intellectual and social curse to ourselves and posterity."
1849-Gen. Smith, military commander of California, declared the Yerba Buena harbor to be poor because the seas are too rough and it is located on a peninsula with little water and few food supplies.
1865- Battle of Averasboro NC
http://www.averasboro.com/The%20Battle.htm
http://www.jeanwellstravel.com/ncinthecivilwar.htm
http://www.averasboro.com/
1907-trumpet player Jimmy McPartland born, Chicago, Il
http://www.redhotjazz.com/McPartland.html
http://www.lib.uchicago.edu/e/su/cja/mcpphotos.html
1912-birthday of guitarist/folksinger Lightin' Hopkins, Centerville, TX His career spanned more than 30 years, even though he did not begin performing in earnest until middle age. Hopkins spent most of his life in the Houston area, recording his first hits, "Short Haired Woman" and "Baby Please Don't Go" for the local Gold Star label in 1947. Texas blues fell from favor in the mid-1950s, and Hopkins was not heard from again until 1959 when he began playing folk and blues festivals. Lightnin' Hopkins's last performance was at Carnegie Hall in 1979. He died of cancer in 1982.
http://www.blueflamecafe.com/index.html
1913-the first small claims court established for small debtors, was authorized by Kansas, to deal with cases involving not more than $20. Plaintiffs and defendants appeared without legal representation. Judges served without fee, pay, or award and were not required to be lawyers. Appeals could be take to the district court.
1916 –Trumpet player/bandleader Harry James birthday
http://www.davidmulliss.com.au/HarryJames/index.htm
1930- USS Constitution (Old Ironsides) floated out to become a national shrine.
http://www.ussconstitution.navy.mil/historyupdat.htm
http://www.ussconstitution.navy.mil/
1933-Birthday of Ruth Bader Ginsburg, U.S. Supreme Court judge appointed 1992, lifelong advocate of women's rights. She won five of the six cases that she argued before the Supreme Court, establishing the unconstitutionality of unequal treatment for men and women. She was the editor of the Harvard Law Review. Ginsburg graduated first in her class of 1959, but she was unable to find a job in a law firm; neither mothers nor Jews were being hired. She eventually found employment as a clerk with a federal district judge in New York with the proviso that a male appointee would be waiting when she failed. She was the first female tenured professor at Columbia University and former director of the Women's Rights Project of the ACLU. President Bill Clinton nominated Ginsburg to the Supreme Court on June 15, 1993, and the Senate overwhelmingly (96—3) approved her nomination. She took the oath of office on August 10, 1993
1937-the first birth control clinic run by a state government was opened in Raleigh, NC, by the state board of health, including a program setting up contraceptive clinics for poor married women in local maternity and child health services.
1937-the first blood bank to preserve blood by refrigeration for future use in transfusions was established by the Cook County Hospital, Chicago, IL.,
1941- Mike Love of the Beach Boys was born in Los Angeles. Love is a cousin of the three Wilson Brothers - Brian, Carl and Dennis. With their friend, Al Jardine, they formed a high school group which played under such names as the Pendletones, Kenny and the Cadets and Carl and the Passions. Mike Love and Brian Wilson wrote "Surfin'," which was a California hit in 1961 for the group, now called the Beach Boys. Murray Wilson, the father of Brian, Dennis and Carl, got the Beach Boys a contract with Capitol Records. Their hits began - "Surfin' Safari," "Surfin' USA" and "Surfer Girl." These were the songs that launched the surf music fad. They went to University High School, as I did, played in some of their pick-up bands, and yes, they really were surfers, who got up at 5am to go surfing before going to school—before the days of wet suits, too.
1941 - the most severe blizzard in modern history struck North Dakota and Minnesota. The blizzard hit on a Saturday night while many were traveling and resulted in the tragic loss of 71 lives. Winds gusted to 75 mph at Duluth, Minnesota and to 85 mph at Grand Forks, North Dakota. Snow drifts reached 12 feet in north central Minnesota.
1944-Sly Stone ( Sylvester Stewart) singer, musician born Dallas, Texas
http://www.artistinformation.com/sly_&_the_family_stone.html
1946-Nat "King" Cole records "Route 66" written by Bobby Troupe.
1947-Ensign John W. Lee of Indianapolis, IN was commission an officer, becoming the first in the U.S. Navy. He was assigned to the U.S. S. Kearsarge.
1948- Parcel Post Air Service between the United States and 21 countries in Europe and Africa began. Service late in the year began to South America and then to the Pacific.
1954---Top Hits
Make Love to Me! - Jo Stafford
I Get So Lonely - The Four Knights
Answer Me, My Love - Nat 'King' Cole
Slowly - Webb Pierce
1955-Colonel Tom Parker becomes Elvis Presley's manager. Parker's previous show-business experience included managing country stars Hank Snow, Eddy Arnold and Gene Autry. Parker manages Presley all his life and after his death.
1956 - The musical, "My Fair Lady", opened on Broadway. The show ran for 6-1/2 years before 2,717 audiences. It became, thanks to Rex Harrison and an outstanding cast, the longest-running musical to that time.
1957-Caorl Heiss of Ozone Park, Queens , New York City won her first National Women's figure skating championship at Berkeley, CA: her second and third in 1958 and 1959; and her fourth consecutive title on January 29, 1960k,at Seattle, WA.. She won again.
http://www.worldskatingmuseum.org/chjhof.htm
1959-- The musical, No Strings, opened on Broadway at the 54th Street Theatre. Richard Kiley and Diahann Carroll starred in the show. Also featured was the show´s composer in an acting role, singing his own lyrics. The composer was Richard Rodgers.
1960- the Key Largo Coral Reef Preserve, an area 21 miles long and 3.5 wine in the Atlantic Ocean was made an Undersea park by proclamation of President Dwight David Eisenhower. This wildlife refuse contains 40 of the 52 known coral species.
1962---Top Hits
Hey! Baby - Bruce Channel
Midnight in Moscow - Kenny Ball & His Jazzmen
Don't Break the Heart that Loves You - Connie Francis
Misery Loves Company - Porter Wagoner
1966-Winners of the eighth annual Grammy awards for 1965 are announced. Record of the Year is "A Taste of Honey" by Herb Albert and the Tijuana Brass. Album of the year is Frank Sinatra's "September of My Years." Song of the Year is "The Shadow of Your Smile" by Paul Francis Webster and Johnny Mandel.
1964- My Fair Lady, by Lerner and Loewe, opened on Broadway. It ran for 6-1/2 years before 2,717 audiences. It became, thanks to Rex Harrison and an outstanding cast, the longest-running musical to that time.
1968 - "LIFE" magazine called Jimi Hendrix, "the most spectacular guitarist in the world."
1968-Blood, Sweat and Tears opened at the S.F. Avalon Ballroom.
1970---Top Hits
Bridge Over Troubled Water - Simon & Garfunkel
Travelin' Band/Who'll Stop the Rain - Creedence Clearwater Revival
The Rapper - The Jaggerz
It's Just a Matter of Time - Sonny James
1972-Singer Robert John scores with a remake of the Tokens' Number One hit "The Lion Sleeps Tonight." John's version goes Top Fifteen and earns him a gold record
1972-Los Angeles Radio station KHJ is raided by L.A. police after calls from listeners who feared there'd been a revolution at the station from 6:00 to 7:30 in the morning. DJ Robert W. Morgan had played Donny Osmond's "Puppy Love" over and over. The police left without making any arrests
1977- "Eight is Enough" premiers on TV. This one-hour comedy-drama was set in Sacramento and starred Dick Van Patten as Tom Bradford, a columnist for a local paper and a widower with eight children. Diana Hyland played his wife Joan; she died from cancer after filming five shows. The children were played by Grant Goodeve, Lani O'Grady, Laurie Walters, Susan Richardson, Dianne Kay, Connie Needham, Willie Aames and Adam Rich. In the fall of 1977 Betty Buckley joined the cast as tutor Abby Abbott, who later married Tom. Most of the cast was reunited for Tom's 50th birthday on "Eight Is Enough: A Family Reunion" shown on Oct 18, 1987.
http://www.becoming.net/eie/
http://www.tvtome.com/tvtome/servlet/ShowMainServlet/showid-691/
1977-"Three's Company" appears on TV. This half-hour comedy featured two girls and a guy sharing an apartment. In order for the landlord to go along with the living arrangements, Jack Tripper, played by John Ritter, had to pretend he was gay. Cast included Joyce DeWitt, Suzanne Somers, Norman Fell, Audra Findley, Richard Kline, Don Knotts and Priscilla Barnes. The last telecast aired on Sept 18, 1984.
http://www.threescompany.com/tcompany/www/
http://www.sitcomsonline.com/threescompany.html
1978---Top Hits
(Love Is) Thicker Than Water - Andy Gibb
Night Fever - Bee Gees
Lay Down Sally - Eric Clapton
Mamas Don't Let Your Babies Grow Up to Be Cowboys - Waylon & Willie
1978-"American Hot Wax," a film about a week in the life of pioneer rock & roll disc jockey Alan Freed, premieres in New York. The soundtrack features Jackie Wilson, Buddy Holly, the Moonglows, Drifters, Spaniels, Cadillacs, Zodiacs and others.
1981-the National Football League prohibited the use of any sticky substances on the body uniform or equipment of any player. The rules change was largely aimed a the defensive unit of the Los Angeles Raiders, winners of the 1981 Super Bowl, and in particular at LA defensive back Lester Hayes, who coated his arms and chest with Stickum and intercepted 13 passes during the 1980 season.
1984- Severe thunderstorms in Arkansas produced 2 violent (F4) tornadoes. The first tornado tracked 48 miles through Van Buren, Cleburne, and Independence counties. 2 people were killed and 13 were injured. 63 homes and 22 mobile homes were destroyed. The tornado lifted the highway 16 bridge and threw it into Greers Ferry Lake. The bridge was 1/4 mile long and had a large steel superstructure. The second tornado tore through Jackson and Poinsett counties with 5 people killed and 12 injured
1985- "Mr. Belvedere" premiers on TV. A sitcom about a sarcastic, talented, wise British housekeeper and his love-hate relationship with a Pittsburgh family. It starred Christopher Hewett as Lynn Belvedere, former baseball player Bob Uecker as his employer/antagonist sportswriter George Owens, Ilene Graff as George's wife Marsha, a law student, Rob Stone as Kevin, Tracy Wells as Heather and Brice Beckham as mischievous Wesley. At the end of each episode, Mr. Belvedere narrated the day's lesson as he wrote in his journal, and ended the show on a funny note. The last telecast aired July 8, 1990.
http://www.sitcomsonline.com/mrbelvedere.html
http://us.imdb.com/title/tt0088576/
1986---Top Hits
Sara - Starship
These Dreams - Heart
Secret Lovers - Atlantic Starr
I Could Get Used to You - Exile
1987-Bryan Adams' "Heat of the Night" becomes the first commercially released cassette single, or cassingle, in the U.S.
1987 - The place: Orlando, Florida. The golf course: the Arnold Palmer-designed Bay Hill layout. The tournament: the Bay Hill Classic. Don Pooley showed the golf world what a true million-dollar swing looked like, as he made a hole in one during the final round. The tournament sponsor had offered a million dollars to anyone making an ace. Pooley didn't win the tourney, but won a lot more than anyone else.
1987 - Andrew Lloyd Webber's "Starlight Express" opened on Broadway. This was the first ever roller-skating musical.
1988- "The Wonder Years" premiere on TV. A coming-of-age tale set in suburbia in the 1960s and 1970s. This drama/comedy starred Fred Savage as Kevin Arnold, Josh Saviano as his best friend Paul and Danica McKellar as girlfriend Winnie. Kevin's dad was played by Dan Lauria, his homemaker mom by Alley Mills, his hippie sister by Olivia d'Abo and his bully brother by Jason Hervey. Narratator. Daniel Stern was the voice of the grown-up Kevin. The last episode ran Sept 1, 1993 but it remains popular in syndication.
http://www-personal.umich.edu/~kpearce/wy.html
http://www.imdb.com/title/tt0094582/
1988 - More than one hundred hours of continuous snow finally came to an end at Marquette MI, during which time the city was buried under 43 inches of snow. Unseasonably cold weather prevailed in the southeastern U.S., with forty-one cities reporting record low temperatures for the date.
1993 - 69 daily low temperature records were broken over the eastern US as cold air persisted behind the "blizzard of '93". Elkins, West Virginia recorded 5 degrees below zero to break its old record by 15 degrees and New Orleans, Louisiana dropped to 31 degrees to break its old record by 9 degrees. Fort Myers, Florida shivered at 39 degrees.
1994- .9 inches of snow on this day brought the seasonal snowfall total at Binghamton, New York to 123.2 inches -- the city's snowiest winter ever.
1997-Dave Andreychuk of the New Jersey Devils became the 26 th player in the National Hockey League and the second in two days to score 500 regular-season goals. Andreychuk's goal helped the Devils beat the Washington Capitals, 3-2.
1997-The University of North Carolina men's basketball team defeated Colorado, 73-56, in the second round of the NCAA tournament to give coach Dean Smith the 877 th victory of his career, one more than Adolph Rupp. Smith's win, his 63 rd in NCAA play, came in his 36 th season as a head coach.
1999-Paul McCartney, Bruce Springsteen, Billy Joel, Dusty Springfield, the Staples Singers, Del Shannon, Curtis Mayfield and Beatles producer George Martin are among those inducted into the Rock and Roll Hall of Fame. Springfield died just 11 days before.
2003--Many thousands of anti-war demonstrators marched in SF, Washington DC and around the world.
----------------------------------------------------------------

Winter Poem
Beware the ides of March.
Men at some time are masters of their fates:
The fault, dear Brutus, is not in our stars,
But in ourselves, that we are underlings.
But, for my own part, it was Greek to me.
Think you I am no stronger than my sex,
Being so father'd and so husbanded?
These things are beyond all use,
And I do fear them.
Cowards die many times before their deaths;
The valiant never taste of death but once.
Of all the wonders that I yet have heard,
It seems to me most strange that men should fear;
Seeing that death, a necessary end,
Will come when it will come.

— Cæs. The ides of March are come.
Sooth. Ay, Cæsar; but not gone. Act iii. Sc. 1.
The Ides of March: In the Roman calendar the days of the month were not numbered sequentially. Instead, each month had three division days: kalends, nones and ides. Days were numbered from these divisions: e.g., IV Nones or III Ides. The ides occurred on the 15th of the month (or on the 13th in months that had less than 31 days). Julius Caesar was assassinated on this day in 44 BC. This system was used in Europe well into the Renaissance. When Shakespeare wrote "Beware the ides of March" in Julius Caesar his audience knew what he meant. Beware of what was to happen on March 15th