Friday, May 9, 2008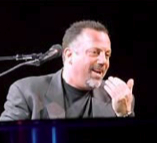 Happy Birthday to singer/composer/piano player Billy Joel
("It's Still Rock and Roll to Me," "Just the Way You Are," "Piano
Man," "You May be Right," and many others, born Hicksville, NY, 1949
Headlines---
Archives---May 9, 2000
Cindy Spurdle let go at NAELB
Classified Ads---Controller
Consumer Borrowing Up
Postage stamp price increases Monday
Stock & Business dramatically down at Marlin
Cartoon---Grab Your Hat
Northern Leasing says "It ain't so!"
Classified Ads---Help Wanted
Present Frauds by Bernie Boettigheimer, CLP
What to Do about Them in the Future
Resource America and LEAF Specialty Finance
Mortgage crisis seeps to prime loans
News Briefs---
You May have Missed---
California Nuts Brief---
"Gimme that Wine"
Calendar Events
Snapple Real Facts
Today's Top Event in History
This Day in American History
Baseball Poem
SuDoku
Daily Puzzle
GasBuddy
Provence, France-Vacation
News on Line---Internet Newspapers
Charleston, West Virginia
######## surrounding the article denotes it is a "press release"
------------------------------------------------------------------

Archives---May 9, 2000
Cindy Spurdle let go at NAELB
National Association of Equipment Leasing Brokers (NAELB)
"Unfortunately, I won't be involved much longer. The Board voted to turn the management of the Association over completely to the Prime Management Services. They have eliminated my position altogether. I'm sure they will be notifying all the members of their decision.
(Cindy today is executive director of the Certified Lease Professional Foundation.)
Report from Kit Menkin on the National Association of Equipment Leasing Brokers Conference:
The NAELB Conference in Nashville, Tennessee was attended by over 400 brokers, spouses, presenters, and friends. The workshops were terrific and well attended. At the Liaison Committee meeting much of the discussion centered around what to do with the surplus funds now available, where to invest them. The idea continues to be keep the dues low, don't add staff, pay for additional services on a need-by-need basis, link everyone by e-mail and eliminate the need for paper newsletters, increase the membership to 1,000 and continue to keep the organization primarily for the small broker, have an enforceable ethnic program to go both ways: applying to broker and funder.
Dave Pitman was given an award for helping form the association (I was not there as I could not hear from the outside table, there was a major overflow and talking to my very good friends Tom Landmark of Manifest and Jane Hackforth of Advanta, Steve Crane of Bank of the West, whose party saved them seats. I joined Cindy and the people who were running the show and now NAELB, and left soon after eating). Mike Meacher was elected President and new directors are Bob Bell and Gerry Egan.
Recipient of the Bill Granieri "Top Gun" Memorial Award was Sudhir P. Amembal.
Host John Winchester did a super job, even had the mayor of Nashville, Tennessee make a speech, which was short, to the point, and very friendly. What a great city!!!!
I think the most exciting thing I saw at the conference was the new "On Line Reporting" now available to Manifest brokers. It is simple. It is easy to use. It is fantastic. It has about almost everything a broker or discounter could use, and it is FREE!!!! The people in Marshall, Minnesota must have read Bill Gates "Business@The Speed of Thought."
Alan Collier of Total Funding.com took the conference by storm, appearing everywhere, meeting everyone, getting fully involved, including a terrific Friday night party. He was accompanied by three of his staff, including Dennis Doyon, Steve Warren, and Joan Lamond. They worked the rooms like I have never seen before, as if they were running for a political office. Very impressive program and opportunity for brokers to join the digital age.
They also want to contribute a scholarship for those who can't afford to come to meetings, become a "Diamond Sponsor" and get more involved. Their e-commerce program is the only one I have seen that is designed for lease brokers to join the digital age.
Speaking of that, NAELB had a booth where members could sign up for $250 and get a four page web site, customized to them, including a perl script application. Great bargain. Don't know if still available, but contact Ron Baumgardner at 205-989-6934 or 888-932-7467 ( www.webshoppe.net ). For some reason, his business card does not have an e-mail address. This is a great opportunity for all NAELB members, and also worth joining just to get this free web page and $35 for your own web name ( the actual Internic cost, no mark-up ). They also had some very attractive plans and if you don't have a web site, call them and see what they can do for you.
John Kruse, Hal Hayden, Randy Anderson from System1/Capitalstream were there, presenting their new software. The company first presented their System 1 to the brokers five years ago in Nashville, they said. The company has grown to 110 employees to service the equipment leasing community.
Bob Baker was the star of the conference, doing all day sessions, and doing a full all morning conference wrap-up (keep costs low, golf is not that important, we need to network and set-up regional committee meetings ). Sudir Amembal, the super broker was there with his wife, doing day workshops, working the floor to recruit broker business.
I don't know why ARMleasing was displaying their software as the basic charge was $100,000 and the second module to really make it work was $150,000 for a program developed originally for Rockford Industries. This compares to the System 1 that CapitalStream was giving out for free to NAELB members, plus waiving the first year maintenance fee. The System 1 was a much better buy, especially for single users.
I have a lot of news about some companies going out of business, changes, and some other things, but would like to confirm the "rumors" before making them "facts."
--------------------------------------------------------------

Classified Ads---Controller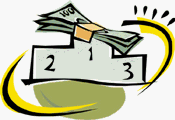 Boca Raton, FL
CPA w/ Sarbanes Oxley/ 15 years management exp. as CFO/ Controller/5 yrs w/ PWC Extensive exp providing accounting/ tax guidance for the equipment lease industry. Willing to relocate.
Email: bltushin@hotmail.com

Chicago, IL
experienced in lease accounting, operations, management, and Sarbanes-Oxley. Seeking position with equipment lessor. Would consider contract assignments or relocating.
Email: leasecontroller@comcast.net

Southeastern, MI
Controller & Management experience w/ equip lessors &broker. MBA, CPA w/ extensive accounting, management, securitization experience with public and private companies. Willing to relocate.
Email: Leasebusiness@aol.com
West Palm Beach, FL
CPA/CFO/Controller/Due Diligence Officer/SOX Lead seeking position.
Email: obrienhowardj@aol.com
For a full listing of all "job wanted" ads, please go to:
http://www.leasingnews.org/Classified/Jwanted/Jwanted.htm
Leasing Recruiters:
http://www.leasingnews.org/Recruits/index.htm
To place a free "job wanted" ad here, please go to:
http://www.leasingnews.org/Classified/Jwanted/Jwanted-post.htm
--------------------------------------------------------------

Consumer Borrowing Up
The Federal Reserve reported that borrowing by consumers more than doubled their forecast, indicating families are relying more on their credit cards and other forms of debt.
The debt in March rose $15.3 billion to $2.56 trillion during the month, the biggest monthly increase since November, the Federal Reserve said today in Washington. The Fed's report doesn't cover borrowing secured by real estate, such as home-equity loans.

First quarter borrowing is now at $34 billion. Forecasters were predicting $6 billion, not $15.3 billion.
--------------------------------------------------------------

Postage stamp price increases Monday
Monday, the price of a 1-ounce, first-class stamp will increase to 42 cents, and postcards will go up a penny, to 27 cents. Other prices will change as well.
http://www.usps.com/prices/welcome.htm
--------------------------------------------------------------

Stock & Business dramatically down at Marlin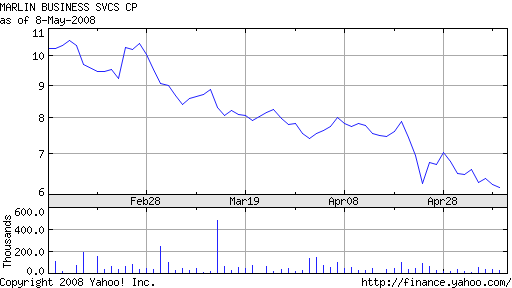 Yahoo
$6.17, Thursday close
The Marlin Business Services conference call is this morning, Friday, (see announcement at end of story) so the stock performance yesterday may be from "insiders" who became aware what the announcement would be as the earnings were released after the market closed
(this is a guess; not a proven fact. editor.)

Net income comparing the first quarter of 2008 to 2007 (dollars in thousands): $1,359 to $5,027.
First quarter 2008 lease production was $70.6 million, based on initial equipment cost, compared to $102.7 million for the first quarter of 2007. The fourth quarter was to $87.7 million.
The trend is apparent.
$70.6 MM. $87.7MM. $100,950MM $97.3MM $102. 7MM $101.9MM
Marlin states in their press release:
"Our decision to adopt more restrictive credit standards combined with greater pricing discipline led to the lower new origination levels in the quarter.
"We continue to navigate through this challenging period for the economy and capital markets. Managing through this credit cycle is a priority and I am pleased to report progress with overall delinquencies," says Daniel P. Dyer, Marlin's Chairman and CEO. "I am also pleased to announce our new bank became operational this quarter."
He did not make mention that the much of the results came the delay from the radical changes in management last year that saw key executives leave.
Net lease charge-offs in the first quarter were $5.3 million, or 2.90% of average net investment in leases on an annualized basis compared to $4.7 million or 2.55% of average net investment in leases on an annualized basis as of fourth quarter 2007.
"Credit quality continues to be affected by weakness in the performance of leases in California and Florida and industries related to the housing sector, "the press release said.
During the fourth quarter the Company repurchased 98,400 shares under the stock repurchase program announced in November.
Reflecting the effect of our pricing discipline, the average implicit yield on new lease production was 13.29% in the quarter, an increase of 31 basis points from the fourth quarter of 2007 and up 49 basis points from the first quarter of 2007.
"The Company opened its Utah Industrial Bank, Marlin Business Bank, on March 12, 2008. The Bank has funded $18.5 million of leases through its initial capitalization of $12 million and its issuance of $10 million in certificates of deposit at a weighted deposit rate of 4.17%. Additional information can be found on www.fdic.gov.
Marlin Business Services first quarter 2008 Earnings Call
Conference Call and Webcast
"We will host a conference call on Friday, May 9, 2008 at 9:00 a.m. EDT to discuss our first quarter 2008 results. If you wish to participate, please call (877)-340-7913 approximately 10 minutes in advance of the call time. The conference ID will be: ``Marlin.'' The call will also be Webcast on the Investor Relations page of the Marlin Business Services Corp. website
http://www.marlincorp.com.
An audio replay will also be available on the Investor Relations section of Marlin's website for approximately 90 days."
Listen via Internet:
http://www.snl.com/irweblinkx/corporateprofile.aspx?iid=4089372
Schedule this webcast into MS-Outlook calendar (click open when prompted):
http://apps.shareholder.com/PNWOutlook/t.aspx?m=31125&k=82D55ACC
Toll-free: 877-340-7913
International: 719-325-4846
Full Marlin Business Services Press Release (spin plus F/S):
http://leasingnews.org/PDF/Marlin_First_Quarter_2008.pdf
--------------------------------------------------------------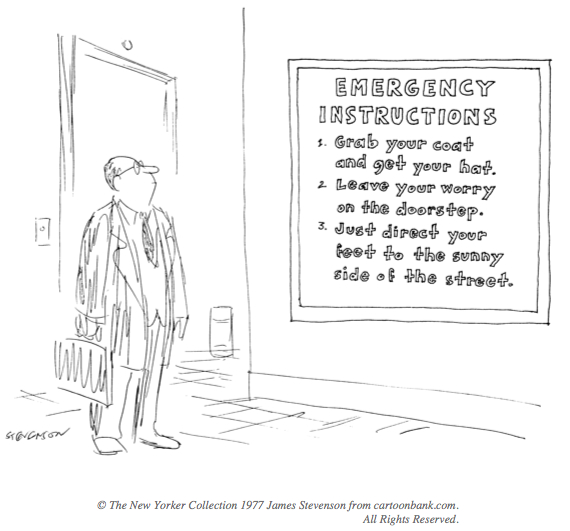 --------------------------------------------------------------

Northern Leasing says "It ain't so!"

The New York Court of Appeals denied on Tuesday to dismiss fraud claims against the four officers of Northern Leasing Systems, a long time leasing company located in New York City, a major micro ticket leasing company specializing in check, credit card system and point of sale equipment throughout the United States. Attorney Krishnan Chittur said overcharges by Northern Leasing Systems of a few dollars monthly for insurance waivers on office equipment could total $180 million over the past 10 years.
While he did not know the amount, he stated overcharges by Northern Leasing Systems of a few dollars monthly for insurance waivers on office equipment could total $180 million over the past 10 years.
Left out of the story carried by most of the media was that most of the allegations of the complaint had previously been dismissed and class certification of the fraud claim has also been denied. The decision was not based on the merits of the case, but the ability to take the suit against the officers of the corporation.
In other words, the attorney not winning the case against the corporation, took it on a different level and named the four officers, hoping to start a new class action suit.
The New York Court of Appeals in a split decision based on narrow procedural grounds declined to dismiss the remaining claims against four individual officers. The Court's decision was limited to the procedural issue and made no finding whatsoever as to the merits of the plaintiffs' case.
"Northern Leasing Systems has always prided itself on the fairness of its business practices and the open dialogue it fosters and maintains with its customers," Jay Cohen, Chairman and Chief Executive Officer of Northern Leasing Systems, said. "We have hundreds of thousands of customers. Inevitably, there will be instances of customer complaints – justified or not. We stand by the actions of our officers and employees in fairly and openly communicating in writing the terms and conditions of our leases."
Jay Cohen pointed to the opinion of one of the dissenting judges in the case, who noted that the company's contracts did not appear designed to deceive and that there is no basis for thinking that Northern Leasing Systems supervised or instructed anyone to misrepresent the terms of the contracts. The company reiterated its steadfast position that the facts of the case will show that its officers acted properly in all aspects of their business activities.
"We take our reputation in the marketplace very seriously," he said, "and look forward to ultimately prevailing over these baseless allegations."
--------------------------------------------------------------

Leasing Industry Help Wanted
Collector

Collector
Lake Success, NY
Full time, entry or jr. level collector, auto and/or equip collection exp. preferred. Resume: fax 718-392-5427
attn: Ed Kaye/Eric Coolbaugh
About the Company: Advantage Funding is the leader in automotive and equipment lease financing, Lake Success, NY.


Leasing Sales Representative


"A Top Producers Dream"
Outstanding Back Office Support
High Commissions – Up To 80%
Elite Training Program
Access to many Major Funding Sources with the ability to obtain approvals not available elsewhere
Click Here if you want to achieve more!


Leasing Sales Representative

Leasing Sales Representative
Long Island, NY
Hiring experienced or new to business sales reps. Transactions in all states / all industries. Send resume to: info@sterlingcap.net or fax 631-414-7571.
About the Company: Sterling Capital Leasing, LLC is a national small ticket/middle market leasing company

Special Assets Workout Officer

Special Assets Workout Officer,
San Francisco, CA
5+ years collection experience work-out commercial accts. equip. finance/leasing-
click here for more info
About the Company: Bank of the West and its subsidiaries are equal opportunity/affirmative
action employers.


--------------------------------------------------------------

Present Frauds and What to Do about Them in the Future
By Bernard D. Boettigheimer, CLP
President, Lease Police, Inc.

As business men we recognize that fraud vendors and lessees have a business model . They frequently make adjustments to maintain profitability and to counter-act our industry's anti-fraud procedures. If we can improve our investigation as noted below, the return on their time and investment disappears and lease fraud ceases becoming easy money. During better economic times, many funders simply "wrote off' their fraudulent business as a cost of doing business. In fact, for many broker funding sources, much of this cost was billed back to the broker due to their Reps & Warrant Agreements. This made the broker more vigilant and added another screen to the system. However, the present business climate is tougher, competition is fiercer, and the economy is slowing down. With this economic malaise, many vendors are now losing money and many will be tempted to use behavior that will increase losses to Lessors such as ignoring warning signs on lessees, engaging in high pressure sales tactics, kicking back money to lessees, promising 100% guarantees, etc….
LET'S RECAP THE PAST
Past fraudulent vendors were professional and would spend a lot of time, money, and effort setting up these fake entities. They could operate for 2 or 3 years before being uncovered.
They kept under the radar (less than the trigger for site inspection) with leases generally in the range of $25-60K.
Their knowledge of our business allowed them to escape early detection. They knew where we would not look.
They spaced out their deals to a broad range of broker/funders…very careful not to load up any funding source at one time.
Many times they would start with a National Vendor and switch right before funding to their name or defer shipment to a third location.
NOW WHAT TO DO ABOUT THEM
The present fraudulent vendor is quick-hitting and spreads out numerous applications to a broad array of brokers/funders at the same time. They tend to have applications of $50-125 K. Many of these applications will be corp.-only transactions with good-looking financials and tax reports. They will include 3 monthly bank statements from their current bank. We have found many times that these statements have been doctored to reflect larger balances and collection of receivables. These vendors will have extensive web pages and expound on their product line and their background in a very unspecific way. Many times they will show only a P.O. Box or e-mail address only. Their product line is hard to price–out or hard to understand with no national brand name. Even a legitimate vendor represents 40% input to each lease transaction. 90% of all fraud transactions involve a vendor and beware of any vendor who sells more than 25-30% of his sales by lease. Fraud vendors do not like questions and will show their "colors" that call for specific answers.
SPOTTING THE FRAUD VENDOR
Did he come unsolicited? How did he get your name? What other leasing company has he used?
Watch out for the vendor who is too active. More than five applications in a month …. investigate carefully.
Ask for sales literature. Is he an authorized reseller or a manufacturer's rep? Sales tax # for each state? How does he handle service or repairs?
Do price checks with Google, ebay or industry equipment sites.
Get a complete vendor profile whenever a vendor's existence cannot be tracked over 1 year.
What is his customer base and how does he get his leads? Is he selling beyond his given area?
Does he have a web page? Go over it carefully. Is the equipment list too general? Get Specific…manufacturer, make, model #
Is it new technology? These are risky deals!!
Is the vendor supplying any after-sale services to lessee? Any representations of increasing sales or reduction of expenses?
Check with the state's secretary of state if incorporated. Are they in good standing? Any other officers, directors, or members?
Pull credit bureau reports on the owners.
Verify tax Id number on www.freeerisa.com.
Get comparative pricing on his product. Is it over-priced?
SPOTTING THE FRAUD LESSEE
The present lessee may be in league with the vendor or may just be operating alone. Either way, the same rules apply.
Avoid the unsolicited lessee. How did they find your firm?
Get a complete application. Are the trades consistent with the industry of the lessee?
Reverse phone check all application information using a non-internet based database.
Reverse check the address and search for neighboring businesses. Be on the lookout for mail stops, UPS store and executive suites.
Call the main number of the bank and check bank with number given to you.
Verify that any accountant on any tax return or financials is listed on the state site as a CPA.
If there is any question of the tax return, call for a Form 4506T to be signed to sent to the IRS.
Check with the state's S of S if incorporated. In good standing? Any other officers, directors, members?
Pull credit bureaus on owners .Look for the real owner(s); husband.
Verify tax Id number on www.freeerisa.com.
Ask yourself ---is the equipment something the lessee realistically needs?
Look at the financials. If bank statements were provided do the credits jell with the annual sales?
Look at the D&B "infile date". Be suspicious of recent additions or updates (E updates )
Review lessee's web site…does it look real?...check web traffic through Alexa rankings.
Check IP Lookup info-when did web name get purchased, by whom, when and where hosted?
Deal is ready to close immediately…. Potential sale-leaseback.
Location is different from lessee's normal address…need location lease.
If financials, tax reports, bank statements and ownership proof up front are given without prompting be suspicious.

---------------------------------------------------------------
### Press Release ###########################

Resource America and LEAF Specialty Finance
(Confirms Leasing News previous article regarding the purchase
of NetBank Business Finance, now LEAF Specialty Finance)
For the second fiscal quarter ended March 31, 2008, Resource America reported revenues of $50.4 million, operating income of $20.3 million, and income from continuing operations and net income of $2.0 million. For the six months ended March 31, 2008, the Company reported revenues of $94.4 million, operating income of $35.6 million, a loss from continuing operations and a net loss of $9.0 million, Net loss from continuing operations and net loss for the six months ended March 31, 2008 includes an $11.4 million loss, net of tax, incurred during the quarter ended December 31, 2007 in connection with the Company's decision to terminate its two remaining outstanding financial fund management warehouse credit facilities in the United States and Europe. The Company has now eliminated its exposure to these facilities and has satisfied the guarantees in their entirety. The Company's March 31, 2008 balance sheet reflects the removal of the assets and the associated liabilities of these facilities.
Jonathan Cohen, President and CEO of the Company, commented, "We are pleased with the continued growth of LEAF Financial and Resource Real Estate, which have benefitted from robust fundraising, new joint ventures and fresh institutional partners. We are now raising our third bank private equity fund to capitalize on opportunities in that space and are launching a CMBS focused real estate fund. We continue to manage the complexities of our Resource Financial Fund Management investments -- $14 billion of assets which we manage under long-term contracts. We anticipate further opportunities to sell non-core assets to reduce or eliminate our corporate debt by the end of this fiscal year. Our cost structures globally are being adjusted to reflect the changes in business environment and we expect to see significant cost savings in our fiscal 2009 that begins October 1, 2008. We will also be able to expand our operations as opportunities arise. Overall, we are energized by the opportunities presented to us in this changing marketplace and are taking advantage of them and will continue to."
"On April 22, 2008, our subsidiary LEAF Financial Corporation ("LEAF") completed the transfer of a portfolio of leases and loans that were acquired in the NetBank acquisition by the sale to LEAF Equipment Leasing Income Fund III, L.P., ("LEAF Fund III") of LEAF's remaining 51% membership interest in the special purpose entity that owns the portfolio. LEAF had previously transferred a 49% membership interest in this special purpose entity to LEAF Fund III on January 31, 2008. This entity that owns the portfolio, which is wholly-owned by LEAF Fund III as a result of these sales, remains the borrower on the Morgan Stanley bridge financing. Accordingly, a total of $323.0 million of commercial finance assets were transferred by LEAF to LEAF Fund III together with $315.0 million of related debt financing.
As of March 31, 2008, the Company had, on a consolidated basis, total borrowings outstanding of $884.1 million. After adjusting for the April 22, 2008 transfer of $315.2 million of non-recourse bridge loans at LEAF that financed its acquisition of the NetBank leasing portfolio to LEAF Fund III, the borrowings outstanding will be $568.9 million, including $213.1 million of net liabilities consolidated under FIN 46-R as to which the Company has no recourse; $269.0 million of non-recourse revolving credit facilities at LEAF; $70.0 million of corporate level secured revolving debt; and $16.8 million of other debt, which is principally mortgage debt secured by properties owned by the Company's subsidiaries.
Assets Under Management
Assets under management increased $3.0 billion, or 21%, to $17.7 billion at March 31, 2008 from $14.7 billion at March 31, 2007.
Full Press Release with Financial Statements:
http://phx.corporate-ir.net/phoenix.zhtml?c=73519&p=irol-newsArticle&ID=1142573&highlight=
May 5, 2008 article on LEAF Specialty Finance/NetBank Business Finance:
http://www.leasingnews.org/archives/May%202008/05-05-08.htm#slow
### Press Release ###########################
--------------------------------------------------------------

News Briefs----
Mortgage crisis seeps to prime loans
http://www.usatoday.com/money/economy/housing/2008-05-08-prime-mortgage-d
elinquencies_N.htm?loc=interstitialskip
AIG loses $7.8 billion on credit swaps, investment charges
http://www.usatoday.com/money/companies/earnings/2008-05-08-aig_N.htm
39 Republicans Join Democrats As Mortgage Bill Passes House
http://www.washingtonpost.com/wp-dyn/content/article/2008/05/08/
AR2008050803482.html?sub=AR
EBay opens building with largest solar roof in San Jose
http://www.mercurynews.com/business/ci_9191170?nclick_check=1
Chicago gets first crack at speedy WiMax
http://www.chicagotribune.com/news/nationworld/chi-thu-wimax-sprint-nextel-may
08,0,3734872.story
Billions fund a wider WiMax
http://seattletimes.nwsource.com/html/businesstechnology/2004399755_clearwire08.html
Intel buys license for Sweden-wide WiMax network
http://www.signonsandiego.com/news/business/20080508-1329-sweden-intel-wimax.html
Golden Gate Bridge $7 Toll proposed
during the morning and evening commutes and on weekend and holiday
http://www.sfgate.com/cgi-bin/article.cgi?f=/c/a/2008/05/08/BA9U10J9OG.DTL
Jason Castro exit interview: "I'm a chronic yawner."
http://www.accessatlanta.com/blogs/content/shared-blogs/accessatlanta/
idol/entries/2008/05/08/58_jason_castro.html
----------------------------------------------------------------


You May have Missed---
Car Leases are the latest credit crunch victims
http://www.nypost.com/seven/05082008/business/lose_the_lease__cars_are_credit
_crunchs__109859.htm
----------------------------------------------------------------


California Nuts Briefs---
Schwarzenegger, carmakers at odds over California rules
http://www.usatoday.com/money/autos/2008-05-08-schwarzenegger-car-emissions_N.htm
----------------------------------------------------------------


"Gimme that Wine"
Influential US critic gives Bordeaux 2007 thumbs down
http://afp.google.com/article/ALeqM5jn4cQG6_Iuull7kYhdnMnn3ekAyQ
Australian wine exports run dry
http://www.drinksint.com/articles/61185/Australian-wine-exports-run-dry.aspx?
categoryid=9048
Frost damage losses mount across California
http://www.centralvalleybusinesstimes.com/stories/001/?ID=8654
On Wine: Trefethen's 40 years of estate expression
http://www.contracostatimes.com/foodandwine/ci_9171748
Neal Newsom's grapes are coveted by the top Texas wineries
http://www.dallasnews.com/sharedcontent/dws/fea/taste/stories/DN-nf_newsom_0507
liv.ART.State.Edition1.11e62a3.html
New license required to ship wine directly into Illinois
http://www.state.il.us/LCC/PR05-06-08.asp
Wine Prices by vintage
http://www.winezap.com
http://www.wine-searcher.com/
US/International Wine Events
http://www.localwineevents.com/
Winery Atlas
http://www.carterhouse.com/atlas
Leasing News Wine & Spirits Page
http://two.leasingnews.org/Recommendations/wnensprts.htm
The London International Vintners Exchange (Liv-ex) is an electronic exchange for fine wine.
http://www.liv-ex.com/
----------------------------------------------------------------

Calendar Events This Day
Israel: Remembrance Day (Yom Ha'zikkaron)
Hebrew calendar date: Iyar 4,5768. Honors the more than 20,000 soldiers killed in battle since the start of the nation's ware for independence in 1947. Began at sundown May 8.
NOTE: Because this date falls on a Friday, it may be observed one day earlier or several days later. For more information, please contact: www.israelemb.org
Military Spouses Day
http://holidayinsights.com/moreholidays/January/spousesday.htm
National Butterscotch Brownie Day
Russia: Victory Day
National holiday observed annually to commemorate the 1945 Allied forces' defeat of Nazi Germany in WWII and to honor the 20 million Soviet people who died in that war. Hostilities ceased and the German surrender became effective at one minute after midnight on May 9, 1945
Uzbekistan: Day of Memory and Honor.
Honors Uzbeck citizens killed in WWII. Formerly Victory Day when Uzbekistan was part of the Soviet Union.
Saint feast Days
http://www.catholic.org/saints/f_day/may.php
----------------------------------------------------------------

How many American presidents are not buried in the United States? Four. Jimmy Carter, George Bush, Bill Clinton and George W. Bush.
----------------------------------------------------------------

Today's Top Event in History
1949-Singer/pianist/composer Billy Joel was born in Long Island, New York. His hit single "Just the Way You Are," won two Grammy Awards in 1979, and has since become a standard. The album from which the song was taken, "The Stranger," is reported to have sold more than five-million copies. Joel's other hit singles include "My Life," "It's Still Rock and Roll to Me", " We Didn't Start the Fire," "Piano Man," and "Uptown Girl."
http://www.billyjoel.com/
http://www.billyjoelmusic.com/
http://billyjoel.8k.com/
[headlines]
----------------------------------------------------------------

This Day in American History
1607- The first Episcopal Church service in an English colony took place at Cape Henry, near Jamestown, Virginia, when the Reverend Robert Hunt celebrated the Eucharist. The event was reported as follows: " We did hang an awning ( whish is an old saile) to three or four trees, to shadow us form the sunne, our walles were railes of wood, our seats unhewed trees till we cut plankes; our Pulpit a bar of wood nailed to two neighboring trees."
1773-An American creation, the first newspaper cartoon was "Join or Die," designed by Benjamin Franklin and published in Philadelphia, PA, in his newspaper, the Pennsylvania Gazette. It was printed in the first column of the second page. It depicted a snake cut into segments representing South Carolina, North Carolina, Virginia, Maryland, Pennsylvania, New Jersey, New York, and New England. http://memory.loc.gov/ammem/today/may09.html
1783-The Purple Heart, the first honor badge for enlisted men and noncommissioned officers, was awarded to Sergeants Daniel Bissell, William Brown, and Elijah Churchill of Connecticut regiments, for meritorious action in the Revolutionary War. They were entitled "to wear on facings over the left breast, the figure of a heart in purple cloth or silk, with narrow lace or binding."
http://www.americal.org/awards/ph.htm
http://www.purpleheart.org/
1796-William Blount and William Cocke of Tennessee, elected by the Tennessee legislature, present their credentials to the US Senate. They were refused seats because Tennessee was not admitted until June 1, 1796. They were elected again on August 2, 1796, and took their seats on December 6, 1796. Blount was impeached for concocting a plain to aid the British, but the procedure did not pass the US Senate; however during the trial he was elected to the Tennessee Senate, and eventually and became Speaker of the Senate.
http://www.lexrex.com/bios/wblount.htm
http://bioguide.congress.gov/scripts/biodisplay.pl?index=B000570
Cocke assumed the role of US Senate in the next term until the legislature elected another person (in these days the state legislature elected US Senate representatives). He later moved to Mississippi, served under General Andrew Jackson in the War of 1812, and afterwards was appointed Indian Agent for the US. http://bioguide.congress.gov/scripts/biodisplay.pl?index=C000572
1800-birthday of John Brown, Abolitionist leader born at Torrington, CT, and hanged December 2, 1859, at Charles Town, WV. Leader of attack on Harpers Ferry, October 16, 1859, which was intended to give impetus to movement for escape and freedom for slaves. His aim was frustrated and in fact resulted in increased polarization and sectional animosity. The first civilian killed by John Brown's raiders at Harpers Ferry was a free Black man. History has made him the legendary martyr of the abolitionist movement; even Walt Whitman wrote a poem about Harpers Ferry. Unfortunately, the real facts are "He was a complete failure in business. He welched on his debts. He almost certainly was insane. And in 1856 he nearly plunged Kansas into civil war by ruthlessly murdering five helpless members of a mildly proslavery family, in the process "splitting open heads and chopping off arms and fingers." Dixon Wecter, The Hero in American (1941)
http://jefferson.village.virginia.edu/jbrown/master.html
http://www.johnbrown.org/
1813-General William Henry Harrison turned back a siege of Fort Meigs by Shawnee military leader Tecumseh and British general Henry A. Proctor. Harrison was to become the ninth president of the United States, but for only a month, as he contacted pneumonia from a cold and died in office (the first president to die in office ).
http://memory.loc.gov/ammem/today/may09.html
http://www.whitehouse.gov/history/presidents/wh9.html
1830- Birthday of Lane Harriet, who acted as official hostess in the White House for her uncle-bachelor James Buchanan, 15th president of the United States, and became known as America's first lady. It is rumored that Buchanan was the first "gay" president .She is known as the first modern first lady (using her position to advocate causes) including the arts and American Indian causes.
http://www.glbtq.com/social-sciences/buchanan_j.html
1843-birthday of Belle Boyd, notorious Confederate spy who later became an actress and lecturer was born at Martinsburg, VA. Belle Boyd at 18 became a famed spy for the Confederacy during the Civil War, stealing weapons, secrets, and helping prisoners to escape. She was arrested several times, once deported to Canada. She authored a book about her exploits. Following the war she became an actor and lecturer, continuing in that profession until her death in 1900. She married three times, her last marriage to a man 15 years her junior. She once shot at a man who was calling on her daughter and refused to marry her. Author of the book, " Belle Boyd in Camp and Prison," she died June 11,1900 at Kilbourne ,WI.
http://www.civilwarhome.com/boydbio.htm
1844(3)--Birthday of Belle Boyd at 18 became a famed spy for the Confederacy during the Civil War, stealing weapons, secrets, and helping prisoners to escape. She was arrested several times, once deported to Canada. She authored a book about her exploits. Following the war she became an actor and lecturer, continuing in that profession until her death in 1900. She married three times, her last marriage to a man 15 years her junior. he once shot at a man who was calling on her daughter and refused to marry her.
http://www.civilwarhome.com/boydbio.htm
http://www.civilwarhome.com/belleboyd.htm
http://www.angelfire.com/ga3/southernrebels/belle.html
1846-- Word reaches Washington that an American patrol had been ambushed by Mexican forces north of the Rio Grande. This leads four days later to the US Congress granting President James K. Polk's request for a declaration of war. The Mexican-American War began with a dispute over the US government's 1845 annexation of Texas, which had won independence from Mexico in 1836. Mexico believed that France and Britain would support it in a war against the US. In January of 1846, President James K. Polk, a strong advocate of westward expansion, ordered General Zachary Taylor to occupy disputed territory between the Nueces and Rio Grande rivers. On 12 May 1846, Mexican troops attacked the forces of General Taylor, who went on to win the Battle of Palo Alto On 13 May 1846, Congress, yet unaware of that battle, approved a declaration of war, appropriating ten million dollars for the war effort and authorizing the president to call for 50'000 volunteers. On 02 February 1848, representatives from the US and Mexico signed the Treaty of Guadalupe Hidalgo, formally ending the Mexican War, recognizing Texas as part of the United States, and extending the boundaries of the United States west to the Pacific Ocean.
1862-Confederate forces at Norfolk, VA, evacuated the city in costly move, leaving valuable material for the Union army. Norfolk and Portsmouth were occupied on May 10, and the naval yard at Gosport, VA, was burned, in reality ended the Confederates ability to build metal ships and make major repairs to their navy.
http://www.civilwarhome.com/merrimacbirth.htm
http://www.civilwarhistory.com/navy/CSSNavy.htm
1862-At Hilton Head, SC, General David Hunter, commander of the Department of the South, issued orders freeing slaves in South Carolina, Florida and Georgia. Not having congressional or presidential approval, the orders were countermanded by President Lincoln on May 19th, ordering Hunter to retract his proclamation as he still feared that this action would force slave-owners in Border States to join the Confederates. President Jefferson Davis and the he leaders of the Confederate Army were furious when they heard of Hunter's actions and orders were given that he was a "felon to be executed if captured" President Lincoln explained to the New York Tribune, "My paramount object in this struggle is to save the Union, and is not either to save or destroy slavery. If I could save the Union without freeing any slave, I would do it; and if I could save it by freeing all the slaves, I would do it."
http://www.spartacus.schoolnet.co.uk/USACWhunter.htm
1864 -- Union General John Sedgwick is shot and killed by a Confederate sharpshooter during fighting at Spotsylvania. His last words are: "They couldn't hit an elephant at this dist--"
http://civilwar.bluegrass.net/OfficersAndEnlistedMen/johnsedgwick.html
http://shopping.yahoo.com/p:General%20John%20Sedgwick:3003730638:isbn=
0891410309:page=compare?used=1
1868-First known as Fullers Crossing, then Lakes Crossing, the name was officially changed to Reno (Nevada). It was named after General Jesse Reno, a Union officer of the Civil War. When the Comstock load was discovered in Virginia City, the nearest large city was Reno, thus it became popular and is still known today as "The Biggest Little City in the World." Its six-week residency requirement for divorce became law on May 1, 1931, making it a popular city. At the time, it was the major "gambling city" in the United States, and prostitution was legal in several surrounding counties. It was the Las Vegas of its day, today primarily visited by people living in Northern California, although visited by tourists from around the world for not only gambling activity, but the surrounding "ghost towns" and surrounding old West towns such as Carson City, its capital, Virginia City, and other cities in the California gold country.'
http://www.cityofreno.com/.
1894 - Portland, Oregon had its latest freeze when the temperature fell to 32 degrees. This is the only may freeze in Portland's history.
1899-African American John A. Burr patents the rotary-blade lawn mower.
1909- Alice Koller Leopold birthday. She wrote Connecticut's equal pay and minimum wage bills in 1949, her freshman year in the Connecticut Assembly. The next year she was elected the Connecticut's secretary of state. She then served as Director of the Women's Bureau of the U.S. Department of Labor from 1953- 61, and was the Assistant to the Secretary of Labor to aid and develop programs for women. She was a strong advocate of the Equal Rights Amendment. The mother of two, she had created her own toy company before entering public life.
1910-pianist Bob Zurke born Detroit, MI, died February 16, 1944
http://www.parabrisas.com/d_zurkeb.html
1914-President Woodrow Wilson issued a proclamation asking Americans to give a public expression of reverence to mothers through the celebration of Mother's Day. Carnations have come to represent the day following President William McKinley's habit of always wearing a white carnation, his mother's favorite flower. This year, families in the United States and Canada will celebrate Mother's Day on Sunday, May 14, 2000.
http://memory.loc.gov/ammem/today/may09.html
(The first Mother's Day was observed in 1907 at the request of Anna Jarvis of Philadelphia, PA, who asked her church to hold service in memory of all mothers on the anniversary of her mother's death. The newspapers of the day reported this event and it continued the next year at other churches, now annually, the second Sunday in May.
1914- Hank Snow, one of the fathers of country music in Canada, was born in Liverpool, Nova Scotia. He was heavily influenced by singer and yodeler Jimmie Rodgers, and began to perform in his style in the early 1930's. Snow made his radio debut about 1933 on CHNS in Halifax, and three years later made his first recording for Victor, the company with which he remained for four decades. He settled permanently in Nashville, Tennessee about 1950, and became a US citizen in 1958.Snow became a regular on the Grand Ole Opry in 1950, the same year he recorded "I'm Movin' On," which became one of the most successful singles of the first 50 years of recorded country music. His other hits include "Golden Rocket" and "I've Been Everywhere." Hank Snow was indicted into the Country Music Hall of Fame in 1976 and into the Juno Awards Hall of Fame in 1979.
On this date in 1994, on his 80th birthday, Hank Snow received an honorary degree from St. Mary's University in Halifax. The presentation was made in Nashville, and he spoke to the graduates via videotape.
http://www.hanksnow.com/
1916 - President Woodrow Wilson mobilizes the National Guard of Arizona, New Mexico and Texas to patrol their borders with Mexico as Brigadier General John J. Pershing led an Army expedition into northern Mexico to try to capture or kill the bandit leader Pancho Villa and his group. In March, Villa and his men raided the town of Columbus, NM, killing a number of soldiers and civilians before slipping back across the border. Soon these Guardsmen would be joined by Guard units coming from all the states to a total 158,000 men. While their main mission was to secure the border the Army used this partial mobilization to train the Guard in large unit formations almost impossible to conduct in normal peacetime exercises for just a few days. This training paid great dividends when America committed its Guardsmen to combat in France after our entry in World War I.
1918---TV Journalist Mike Wallace born Brookline, MA.
1927 - A major tornado outbreak occurred from Texas to Michigan. There were 28 tornadoes rated f2 or greater. 9 separate tornadoes killed 5 or more people making this day one of the worst tornado days in U.S. History. Popular Bluff, Missouri was devastated by a tornado rated f4 on the fujita scale. 98 people were killed and 300 were injured. 31 business and residential blocks were destroyed in the city. Strong, Arkansas was leveled by another f4 tornado with 24 people killed.
1928-birthday of Pancho Gonzales. Richard Alonzo "Pancho" Gonzales, tennis player born at Los Angeles, CA. A self-taught player, Gonzales won the 1948 US National Singles Championship and repeate4d in 1949. He turned pro and won the world's championship from 1954 through 1962. Gonzales was an aggressive, temperamental player who rarely trained. Died at Las Vegas, NV, July 3, 1995.
1933 - A tornado, rated F4 on the Fujita Scale, moved through Monroe, Cumberland, and Russell Counties in Kentucky. 36 people were killed.
1939 –birthday of Ralph Boston (National Track & Field Hall of Famer, Olympic Hall of Famer: gold medalist: long jump [1960], silver [1964], bronze [1968]; broke world long jump record 5 times, the last at 27 feet, 5 inches [1965])
http://www.hickoksports.com/biograph/bostonra.shtml
1939 – Glenn Miller records "Stairway to the Stars" with Ray Eberle, one of the most popular singers in the 1940's..
1941-Billie Holiday records " God Bless the Child" (Okey 6270)
1942—Attorney General John Ashcroft born Chicago, Illinois.
1944- Jimmie Davis, who was a successful country singer as early as the 1930's, became governor of Louisiana. Davis, the composer of the country standard "You Are My Sunshine," later resumed his music career.
http://www.nashvillesongwritersfoundation.com/fame/davis.html
http://www.pbs.org/riverofsong/artists/e4-jimmie.html
http://www.etrecordshop.com/jdtribut.htm
1945- Steve Katz birthday: vocalist, guitarist and harmonica player with such bands as the Blues Project, Blood, Sweat and Tears and American Flyer.
http://www.altx.com/katz/katzbio.html
http://www.rdrop.com/users/rickert/steve-solo.html
1946---Birthday of Candice Bergen - U.S. actor and photographer.A whole generation, however, knows her as Murphy Brown. She was the daughter of famous actor and ventriloquist Edgar Bergen, who also was very popular on the radio as well as in movies. At 34 she married French filmmaker Louis Malle who died in 1995. They had one daughter Chloe (b. 1985). In 2000 she remarried.
1949-Singer/pianist/composer Billy Joel was born in Long Island, New York. His hit single "Just the Way You Are," won two Grammy Awards in 1979, and has since become a standard. The album from which the song was taken, "The Stranger," is reported to have sold more than five-million copies. Joel's other hit singles include "My Life," "It's Still Rock and Roll to Me", " We Didn't Start the Fire," "Piano Man," and "Uptown Girl."
http://www.billyjoel.com/
http://www.billyjoelmusic.com/
http://billyjoel.8k.com/
1953—Top Hits
Pretend - Nat King Cole
Song from Moulin Rouge - The Percy Faith Orchestra
I Believe - Frankie Laine
Mexican Joe - Jim Reeves
1954-Chet Baker Quartet first concert, Ann Arbor, MI.
(Saw him play many times. He always sounded "flat," but then I dated a girl he used to date, and enough said.)
http://www.jerryjazzmusician.com/shop/shopmain.cfm?CatalogName=bakerchet
http://www.chetbaker.net/
1959- 16-year-old Wayne Newton made his Las Vegas debut at the Freemont Hotel. That first booking, scheduled to last two weeks, stretched into three years. Newton went on to become king of the Vegas showrooms, earning close to $20- million a year. He has been seen live by over 12 million people, more than have seen either Frank Sinatra or Elvis Presley in concert.
1960-The U.S. Food and Drug Control approved the "birth control pill." It was developed over a five year period by Gregory Pincus, a biochemist at Worchester Foundation for Experimental Biology, Shrewsbury, MA, and John Rock, a gynecologist at Harvard Medical School, Cambridge, MA> It used synthetic progesterone and estrogen to repress ovulation in women. The first clinical tests were performed in 1954. The project was initially commissioned and funded by birth-control pioneer Margaret Sanger and heiress Katherine Dexter McCormick.
1961—Top Hits
Runaway - Del Shannon
Mother-In-Law - Ernie K-Doe
A Hundred Pounds of Clay - Gene McDaniels
Hello Walls - Faron Young
1961-Perhaps still germane today, Speaking before the bigwigs of network TV at the annual convention of the National Association of Broadcasters, Newton Minow, the new chairman of the Federal Communications Commission, exhorted those executives to sit through an entire day of their own programming. He suggested that they "will observe a vast wasteland." Further, he urged them to try for "imagination in programming, not sterility; creativity, not imitation; experimentation, not conformity; excellence, not mediocrity."
1961-First baseman Jim Gentile of the Baltimore Orioles became the fourth player to hit grand slams in consecutive innings. Genitle hit his homers in the first and second innings of a game against the Minnesota Twins and added a sacrifice fly as the Orioles won, 13-5.
1964 – Great jazz trumpet player, and now singer, found his recording of "Hello Dolly!" on the "Billboard" music chart in the top spot for the first time in his 41-year music career. Later, 'Satchmo' was cast in the movie version of "Hello Dolly!". When the song hit Number One, it pushed out the Beatles "She Loves You." He had another top pop tune also sung by Bobby Darin, Ella Fitzgerald, Frank Sinatra, but he is best remembered for " Mack the Knife."
http://tinpan.fortunecity.com/riff/11/frame/h2.html
In the many old recordings, when Louis Armstrong played, you could always pick him out. He was the most influential jazz man of the 20th Century.
http://www.redhotjazz.com/louie.html
http://www.louis-armstrong.com/
http://www.satchmo.com/louisarmstrong/props4pops.html
1968-- In front of only 6,298 Oakland fans, Jim Catfish Hunter hurls the first American League perfect game in forty-six years as the A's defeat the usually heavy hitting Twins, 4-0.
1969—Top Hits
Aquarius/Let the Sun Shine In - The 5th Dimension
Hair - The Cowsills
Hawaii Five-O - The Ventures
Hungry Eyes - Merle Haggard
1965 - Vladimir Horowitz played his first public concert in 12 years at Carnegie Hall in New York City. The audience applauded the piano virtuoso with a standing ovation that lasted for 30 minutes.
1970-Blues Images "Ride Captain Ride" is released.
1974--Congress begins impeachment hearings of President Richard M. Nixon.
1977—Top Hits
Hotel California - Eagles
When I Need You - Leo Sayer
Sir Duke - Stevie Wonder
Play, Guitar Play - Conway Twitty
1977---- Patty Hearst let out of jail.
http://www.crimelibrary.com/classics4/hearst/
1984-The Chicago White Sox defeated the Milwaukee Brewers, 7-6, on a Harold Baines home run in the 25th inning. The game, the first 17 innings of which were played the day before, was the longest extra-inning game by time, 8 hours, 6 minutes. The teams then played their regularly scheduled game of nine innings, making a total of 34 innings in two days.
1985—Top Hits
We are the World - USA for Africa
Crazy for You - Madonna
Don't You Forget About Me - Simple Minds
There's No Way – Alabama
1987-Switch-hitter Eddie Murray of the Baltimore Orioles became the first play in major league history to hit home runs from both sides of the plate in consecutive games
1992--- Final episode of "Golden Girls" airs on NBC-TV.
http://lifetimetv.com/shows/golden/
http://epguides.com/GoldenGirls/
http://www.beatricearthur.com/
1994--Netscape changes the World Wide Web, opens it open for everyone to use easily. James Clark, founder of Silicon Graphics, Inc., announces he will start a new company called Mosaic Communications Corporation. (The company would later change its name to Netscape Communications.) Clark teamed up with Marc Andreessen and six other programmers to create Mosaic, one of the earliest Web browsers, at the National Center for Supercomputing Applications at the University of Illinois. When Netscape went public in December 1995, it broke records for the most successful opening day of stock trading in history. Unfortunately, the company later found itself in a fierce and expensive battle with Microsoft, which ultimately led to its sale to AOL in late 1998.
1997-Peter Peterson presented his portfolio in Hanoi, becoming the first Ambassador to Vietnam after the end of the Vietnam War. Peterson, a former Air Force captain, had been held as a prisoner of war in Vietnam for 6.5 years after his bomber was shot down near Hanoi in 1966. He was released in March, 1973. The United States had not maintained formal diplomatic relations with Vietnam since its previous ambassador, Graham Martin, left Saigon by helicopter in 1975 as the city fell to t North Vietnamese forces.
1998 ----Cardinal Mark McGwire reaches the 400th career home run mark. Big Red's historic milestone comes in 4,727 at-bats (127 less at-bats than Babe Ruth) which is the least plate appearances ever needed to reach the mark.
2005-- Carlos Beltran (.267, 38, 104) becomes the tenth $100 million player in major league history as the 27-year old native of Puerto Rico agrees to seven-year deal for $119 million with the Mets. The five-tool outfielder, who had his market value increase in the post season by helping the Astros come within a win of their first World Series appearance in franchise history, goes to New York after Houston refuses to include a no-trade clause in their very attractive monetary offer to keep him on the club.
--------------------------------------------------------------

Baseball Poem
THIS IS THE DAY
by Tim Peeler
When every relationship and previously
Understood concept feels tenuous.
Albeit the gravity grows weak
And the voices that rise
Are not the sanguine few
You remember as wise, the coaches
That actually "knew" something
Beyond the roar of their anger-
Now your days on the field
Are gone or have slipped
Into the churn and become
Sweet buttered memories,
Not the indecisive hell
Of rounding second not knowing
Where the ball was and the
Third base coach hollering
At a player on the bench
While they trapped you in
A rundown.
You recall
The running outfield catches
Of a sunny childhood, not the
Dark liner lost in the lights till
It roared toward you
Like a car with one headlight.
Memory is the shaky tightrope
You wrap your dreams around;
And faith in the past, the balance
To get you through this day.
From
"Waiting for Godot's First Pitch."
with permission of the author
--------------------------------------------------------------

SuDoku
The object is to insert the numbers in the boxes to satisfy only one condition: each row, column and 3x3 box must contain the digits 1 through 9 exactly once. What could be simpler?
http://leasingnews.org/Soduku/soduko-main.htm
--------------------------------------------------------------

Daily Puzzle
How to play:
http://www.setgame.com/set/puzzle_frame.htm
Refresh for current date:
http://www.setgame.com/set/puzzle_frame.htm
--------------------------------------------------------------


http://www.gasbuddy.com/
http://www.gasbuddy.com/GB_Map_Gas_Prices.aspx
http://www.gasbuddy.com/GB_Mobile_Instructions.aspx
--------------------------------------------------------------

Provence, France-Vacation
http://le-monastier.site.voila.fr/
--------------------------------------------------------------

News on Line---Internet Newspapers
Charleston, West Virginia
--------------------------------