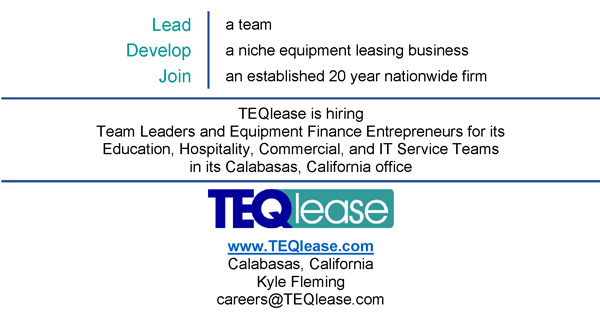 Friday, November 8, 2019


Today's Leasing News Headlines
Funders Looking for Broker Business
Updated
New Hires/Promotions in the Leasing Business
and Related Industries
Leasing Industry Ads
Sales Positions Available
Social Media and Brand Awareness
FinTech #102 by Alex Vasilakos
Solar Financing Firms
Working with Third Party Originators
November 20th, 3:00pm ET, AACFB Webinar
"Are You Curious About Invoice Factoring?"
Free - Open to Members and Non-Members
October 2019 Channel Partner Recent Transactions
Business Type/FICO/TIB/Annual Revenues/Funding Amount/Term
Aggregate Funding Sources - Updated
(Online: connects lessees, lessors, and vendors)
Sprint/T-Mobile Merger to Leave Three Giant Carriers
Chart Top 4 Wireless Carriers in the United States Today
Motherless Brooklyn, The Lighthouse, David Crosby
Remember My Name, Godzilla: The Showa-era Films
Film/Digital Reviews by Leasing News' Fernando Croce
Labrador Retriever (Mix)
Highland Park, Illinois
Leasing News Mission
Our main goals
News Briefs---
PG&E shares plunge due to $1.6 billion 1/4Q loss
amid wildfire cost/Lists $2.55 billion in wildfire-linked claims
Ritchie Bros. sells US$77+ million of equipment
in largest-ever Texas auction
Bug Hunters Hack Samsung Galaxy S10,
Xiaomi Mi9 at Pwn2Own - Win Prizes for Their Success
Saudi King Hosts CIA Chief for Talks
Three Charges Spying on Twitter for Saudi Arabia
Top 25 cities with highest & lowest ratios
of delinquent credit accounts
The winner of the New York City Marathon and the fastest
marathoner in the world have one thing in common:
Both wear the same controversial shoes
Uninhabited Midway Atoll covered with trash,
dead birds with plastic protruding from decomposing bellies

Broker/Funder/Industry Lists | Features (wrilter's columns)
Top Ten Stories Chosen by Readers | Top Stories last six months
www.leasingcomplaints.com (Be Careful of Doing Business)
www.evergreenleasingnews.org
Leasing News Icon for Android Mobile Device

May Have Missed
Poem
Sports Brief----
California Nuts Brief---
"Gimme that Wine"
This Day in History
SuDoku
Daily Puzzle
GasBuddy
Weather, USA or specific area
Traffic Live----
######## surrounding the article denotes it is a "press release," it was not written by Leasing News nor has the information been verified. The source noted. When an article is signed by the writer, it is considered a "byline." It reflects the opinion and research of the writer.


Please send a colleague and ask them to subscribe. We are free
Email kitmenkin@leasingnews.org and in subject line: subscribe

[headlines]
--------------------------------------------------------------
Funders Looking for Broker Business
Updated
To qualify for this list, the company must be a funder (as qualified by Leasing News) and on the "Funder List," an acceptable Better Business Bureau Rating and no history of complaints at Leasing News. Also, it is their practice to notify lessees in advance when the lease will end and what the residual will be, specifically not automating extra lease payments, or insisting their discounter follow the same policy. We reserve the right to not list a company who does not meet these qualifications.

There is no advertising fee or charge for a listing. They are "free." Leasing News makes no endorsement of any of the companies listed, except they have qualified to be on this specific list.

We encourage companies who are listed to contact us for any change or addition they would like to make. We encourage adding further information as an "attachment" or clarification of what they have to offer would be helpful to readers.

Please send company name, contact/email or telephone number as well as a URL to attach or description to kitmenkin@leasingnews.org

Alphabetical list - click on company name to view more details
1st Enterprise Bank Leasing
360 Equipment Finance
Allegheny Valley Bank Leasing
Allstate Leasing
American Leasefund, Inc.
Bankers Capital
Barrett Capital Corporation
Baystone Government Finance/
KS StateBank
Black Rock Capital
Boston Financial & Equity Corp.
BSB Leasing, Inc.
Calfund, LLC
Celtic Bank
C.H. Brown Company
Chesapeake Industrial Leasing Co., Inc.


Dakota Financial
Dedicated Funding
Dext Capital
Exchange Bank Leasing (formerly Dumac Leasing)
FirstLease, Inc.
First Federal Leasing
First Foundation Bank
First Midwest Equipment Finance
Financial Pacific Leasing
Forum Financial Services, Inc.
Gonor Funding
Global Financial & Leasing Services, LLC
International Financial Services
Corporation
Madison Capital
Maxim Commercial Capital, LLC



Mesa Leasing
National Equipment Finance
NewLane Finance
NexTier Leasing
NFS Leasing, Inc
North Mill Equipment Finance
Northwest Leasing Company, Inc
P&L Capital Corporation
Padco Financial Services
Pacific Mercantile Bank
Pawnee Leasing Corporation
Providence Equipment Finance
Quality Leasing Co, Inc
RLC Funding
SLIM Capital, LLC
Standard Professional Services, LLC
TEAM Funding Solutions
TimePayment
Your Leasing Solution, LLC
Full Site:
http://leasingnews.org/Funders_Only/New_Broker.htm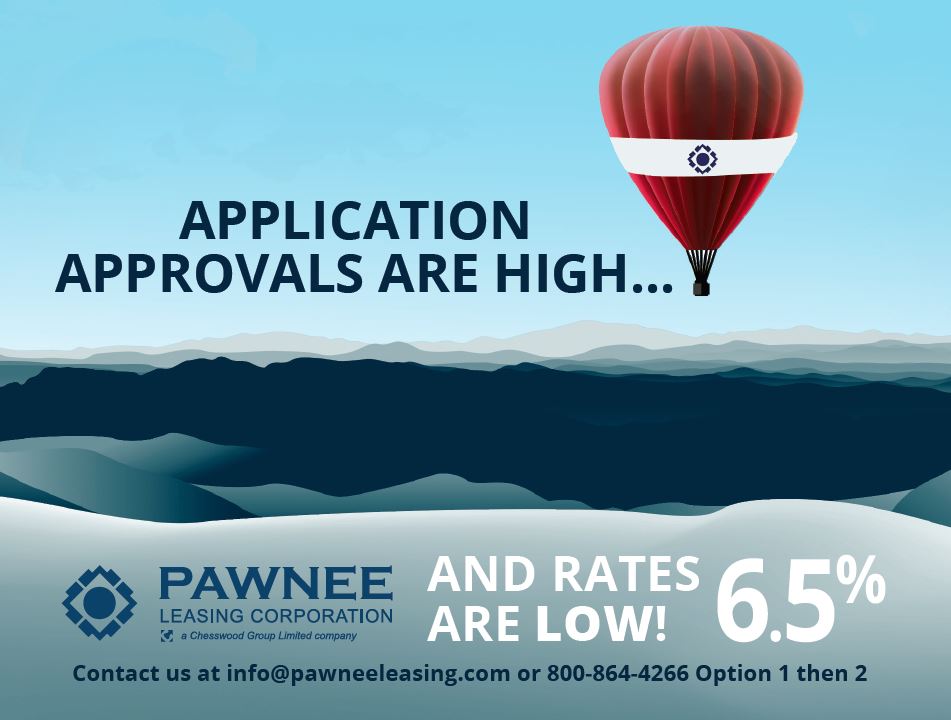 [headlines]
--------------------------------------------------------------
New Hires/Promotions in the Leasing Business
and Related Industries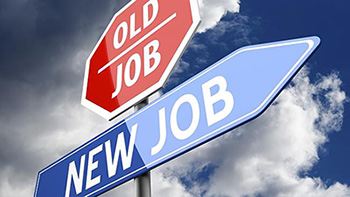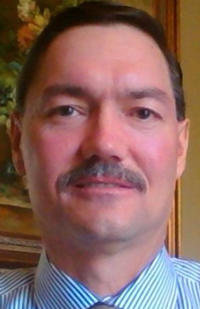 Jim Bates
was hired as Manager of Credit Administration, Arvest Equipment Finance, a division of Arvest Bank, Fort Smith, Arkansas. Previously, he was Senior Credit Manager, CHG-Meridian, USA Corp. ( February 2018 - October, 2019); Senior Vice President, Equipment Finance Operations Manager, Whitney Bank (March, 2015 - 2017) ; Region Credit Manager, Suntrust Equipment Finance & Leasing Corp., (2011 - March, 2014); VP, Funding & Administration, AIG Commercial Equipment Finance, (December, 2004 - January, 2011); VP, Funding & Administration, AIG Commercial Equipment Finance (December, 2004 - January, 2011); VP, Credit Manager, Transamerica Equipment Financial Services (1998 - 2004); Senior Credit Manager, Nations Credit Commercial Corporation (1997 - 1998); Senior Credit Analyst The CIT Group/Equipment Financial (1996 - 1997); AVP, Documentation Manager, NationsBanc Leasing Corporation (1994 - 1996); Senior Credit Manager, Textron Financial (1990 - 1994); Collections/Remarking, Caterpillar Financial (1998 - 1990). Education: Western Illinois University, BB, Finance, Banking, Investments (1984 - 1988). Graduated Cum Laude.
https://www.linkedin.com/in/jim-bates-9724a611/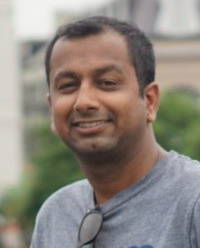 Ansh Batra was hired as Credit Analyst Direct Working Capital, National Funding, San Diego California. Previously, he was Credit Specialist, Lending Club (July, 2017 - May, 2019); Personal Loan Specialist, Lendmark Financial Services (May, 2016 - April, 2017); Personal Loan Specialist, Springleaf Financial Services (December, 2015 - May, 2016); Summer College Intern, Aerotek (June, 2014 - August, 2014). Certifications. Bloomberg Terminal: Fixed Income Essentials & Equity Essentials. Issued March, 2015. Education: San Jose State University, Bachelor's Degree, Finance (2010 - 2015)). Activities and Societies: Financial Management Association, Banking and Investment Association, International Business Association.
https://www.linkedin.com/in/ansh-batra-b1584014/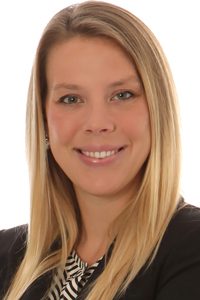 Claire Donohue, CLFP was promoted to Senior Vice President, Sales, Education, K12 Division. Fairport, New York. She joined the firm June, 2013, Finance Specialist, Insurance Division; promoted, May, 2015, Assistant Vice President, Sales, Food & Beverage Division; promoted, May, 2016, Assistant Vice President, Project Manager, Education Division; February, 2019, Vice President, Sales, Education Division, First American Equipment Finance. Previously, she was Office Assistant, Board of Trustees and President's Office, University of Rochester, March 2011 - May, 2013. Marketing Intern, RichRelevance (June, 2012 - August, 2012). Community Service: Girls 15u Head Coach, Fairport Volleyball Club (December, 2012 - May, 2014). Home Improvement, Flower City Habitat for Humanity (July 2014). Education: University of Rochester, Simon Business School. Master of Business Administration, MBA, Entrepreneurship & Finance (2018 -2020). University of Rochester, Bachelor of Science (B.S.), Mathematics: Double Minor in Business and Physics (2013). Activities and Societies: Women's Varsity Volleyball Team, Executive Board for Sigma Delta Tau, Women's Junior Varsity Basketball Team. Bishop Guertin High School (2008) Activities and Societies: Women's Varsity Volleyball, women's Varsity Basketball, Women's Varsity Tennis.
https://www.linkedin.com/in/clairedonohue1/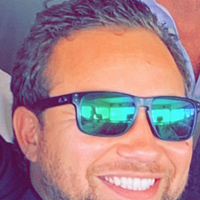 Robert Espino was hired as Small Business Loan Funding Specialist, Liberty Capital Group, San Diego, California. Previously, he was Business Finance Consultant, Progressive Business Funding (August, 2017 - September, 2019); Senior Account Executive, Reliant Funding (December, 2010 - August, 2017); Account Executive Cash to Small Businesses (Five Point Capital (January, 2008 - August, 2010); Vice President of Capital Development, Webnet Global Communications (September, 2007 - August, 2008); Account Executive, Home Loan Consultants (September, 2006 - August, 2007). Volunteer, Habitat for Humanity (June, 2000). Volunteer, Balboa Air Institute (November, 1999). Education: Power Sales University, Master Sales Closer Cortication, Sales (2012 - 2015). San Diego High School (1998 -2001). https://www.linkedin.com/in/robert-espino-44432621/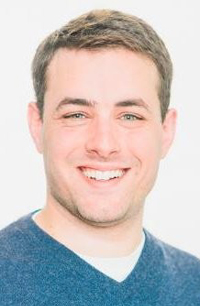 Joe Finello was promoted to Director of Partnerships, OnDeck, New York, New York. He joined the firm May, 2012, Renewal Sales Agent; promoted September, 2014, Manager of Renewal Sales; promoted, September 2014, Sr. Manager of Renewal Sales. Sacred Heart University. Bachelor of Business Administration (B.B.A), Banking, Corporate Finance, and Securities Law (2003 - 2007). Cold Spring Harbor High School (1999 - 2003). https://www.linkedin.com/in/joe-finello-3ab09a107/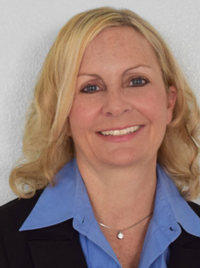 Melissa Fisher, CLFP, was hired as Vice President of Syndication, Taycor Financial, Los Angeles, California. Previously, she was Vice President, Credit, Currency Capital (January, 2018 - October, 2019); Vice President, Credit, Strada Capital Corporation (September, 2011 - October, 2019); Independent Consultant for Leasing Industry, Melissa Fisher Lease Consultant (August, 2004 - August, 2011); Vice President, Credit, Balboa Capital (1995 - 2002); Credit Analyst, California Thrift and Loan, Leasing Division (January, 1990 - January, 1995). Certification: Certified Lease and Finance Professional. Education: Westmont College. BA, Economics & Business. 1986 - 1990). https://www.linkedin.com/in/melissa-fisher-51b6a56/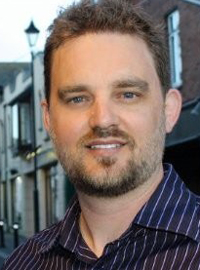 Eric Foster was hired as Head of Marketing, Taycor Financial, Los Angeles. Previously, he was Vice President, Marketing, Currency (April, 2017 - October, 2019); Marketing Director, j2 Global (NASDAQ:JCOM) (February, 2015 - March, 2017); Founder, iFixNow (Repairs of iPhone) (2009 - February, 2010); Owner, AquaWorks Peru (September, 2001 - January 2005). Education: California State University, Fullerton, International Marketing, 4.0; L Sierra University. Bachelor's degree, Fine Art, Biology/Pre-Medicine, 3.1. Santa Ana College, International business/Web Marketing, 4.0. Certificate Program.
https://www.linkedin.com/mynetwork/invite-sent/ericwilliamfoster/?isSendInvite=true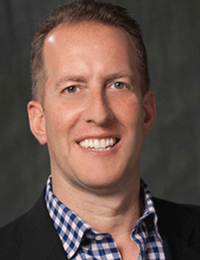 David Goldin was named Principal, Lender Capital Partners, White Plains, New York. He is the founder of Capify, one of the first merchant cash advance providers in the United States, founded in 2002. He remains as President and CEO. Lenders Capital provides capital to commercial lenders, particularly in the merchant cash advance/alternative business loan space. Previously, he was Vice President, Winstar (1999 - 2001). Education: University at Albany, SUNY (1989 - 1993). Jericho (1989). https://www.linkedin.com/in/davidgoldin/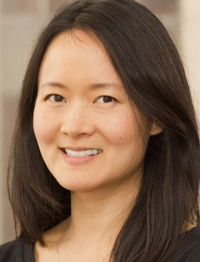 Shari Hellerman was promoted to Director, Investor Relations, GATX, Chicago, Illinois. "She will be responsible for all aspects of GATX's shareholder communications." She joined the firm January, 2019, Director, Corporate Finance. Previously, she was at Discover Financial Services, starting October, 2014, Senior Manager, Liquidity Risk Management; promoted January, 2018, Senior Cash Management Manager, Corporate Treasury. She joined J.P. Morgan September, 2009, Assistant Vice President, Treasury Services; promoted July, 2011, Investment Bank Associate, Debt Capital Markets. Education: University of Michigan, Stephen M. Ross School of business. Master of Business Administration. MBA, Accounting and Finance. University of California, Berkely. Bachelor of Arts. BA. Economics. https://www.linkedin.com/in/shari-hellerman-b772462/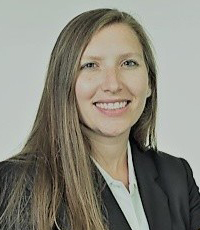 Becky Langmandel was promoted to SVP, Consultancy and Commercial Performance, LeasePlan, USA, Alpharetta, Georgia. she joined the company September, 2008, as Remarketing Coordinator, Truck; promoted January, 2010, Senior Financial Analyst, Corporate Fleet Asset Risk & Analytics; promoted January, 2012, Manager, Pricing & Asset Risk Management; promoted September, 2013, Director, Strategic Modeling and Analytics; promoted May, 2107, Vice President, Analytics, Consulting & Transformation (ACT). Prior, she was Operations Specialist, wells Fargo (July, 2005 - July, 2006); Technical Support, Software Technology (August, 2002 - June, 2005). Education: Kennesaw State University, Michael J. Coles College of business, MBA (2007 - 2009); University of South Alabama (2002 - 2005); UMS, Wright High School (1996 -2000). https://www.linkedin.com/in/rebeccaolensky/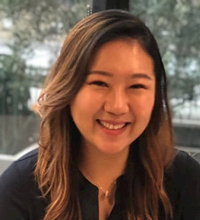 Jennifer J. Lee was hired as Account Manager, Square, San Francisco, California. Previously, she was Credit Analyst, Lending Club (July, 2018 - November, 2019); English Tutor, South Korea, Self-Employed (October, 2017 - March, 2018: Research Assistant Intern, Institute for Scientific Analysis (May, 2015 - July, 2015); Program Specialist, ASEDB (Alzheimer's Services of the East bay) (September, 2013 - May, 2014); Fundraiser, Recruiter, Event Organizer, Oxfam America (October, 2009 - May, 2014). Volunteer: Fundraiser, Action Against Hunger (ACF-USA) (October, 2009 - April, 2015); Volunteer, ASEB (Alzheimer's Service of the East Bay (January, 2011 - September, 2013). Education: University of California, Berkeley. Bachelor of Arts (B.A). Political Economy with Emphasis on Development, Globalization, and China. Activities and Societies: Member of the Entrepreneurial Toastmasters, Project Pengyou Berkeley Chapter, and Language Exchange Partner Program. Peking University. Intensive Mandarin Language Program (2017). https://www.linkedin.com/in/jenjiylee/


Ryan Melcher was hired as Senior Vice President and Deputy General Counsel, Marlin Business Services, Mount Laurel, New Jersey. Previously, he was Vice President, General Counsel and Corporate Secretary, PHH Corporation (October, 2013 - February, 2019); Counsel, Lowenstein Sandler, LLP (September, 2004 - October, 2013); Summer Associate, Buchanan Ingersoll (May, 2003 - August, 2003). Education University of North Carolina School of Law, J.D. (2001 - 2004). Brandeis University. B.A., Economics (1997 - 2001). Activities and Societies Men's Soccer Team. https://www.linkedin.com/in/ryan-melcher-a88224b/?trk=public-profile-join-page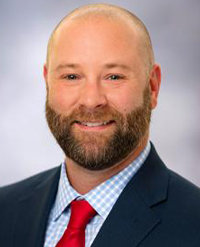 Patrick Niday was hired as Assistant Vice President, First Bank of Highland Park, Northbrook, Illinois. Previously he was Wells Fargo Commercial Capital Underwriting Office III, Assistant Vice President, WFEF MSG (March, 2015 - September, 2019); Underwriter III, Wells Fargo Equipment Finance (March, 2014 - March, 2015); Underwriter II, Wells Fargo Equipment Finance, Manufacturer Service Group, Wells Fargo (September, 2012 - March, 2014). He joined Huntington National Bank, October, 2007, Assistant Banking Office Manager; promoted October, 2008, Special Assets, Business Banking Collections; promoted August, 200 August, 2009, special Assets Rep. SBA & Litigation; promoted May, 210, SBA Portfolio Manager Sr./Underwriter II. He began his career at Sky Financial, July, 2006, as Personal Banker; promoted January, 2007, Financial Center Manager. Education: Ashland University, Master of Business Administration (MBA) (2011 - 2013). West Virginia University, MSJ, Journalism (2002 - 2004); West Virginia Wesleyan College (1998 - 2002). https://www.linkedin.com/in/patrick-niday-mba-9684a97/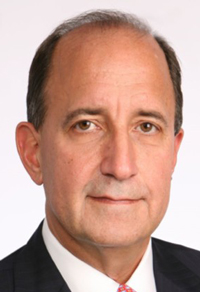 Avo Reid was hired as Chief Technology Officer, LeaseAccelerator, Reston, Virginia. Previously, he was Director Enterprise Technology Strategy and Innovation, Grant Thornton LLP (June, 2018 - October, 2019); Principal/Chief Technology Officer (CT0), Nexxt360 LLC (November, 2017 -May, 2018); Chief Technology Officer (CTO), Bloomberg BNA (July, 2001 -October, 2017); Principle/Chief Technology Officer (CTO) OutFront Technologies (July, 1999 - June, 2001). He joined Best Software July, 1986, as Chief Technology Officer (CTO); promoted July, 1997, President/Chief Technology Officer (CTO), Best Software/R&D; Principle Architect/Systems Engineer, Versar (July, 1983 - June, 1986). Volunteer: Co-Captain, Rebuilding Together. Volunteer, Habitat for Humanity of Northern Virginia. Vestry, Usher, Chalice Bearer, St. John's Episcopal Church.
https://www.linkedin.com/in/avoreid/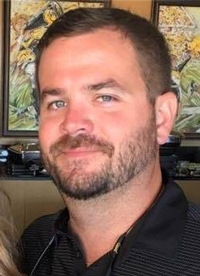 Whit Ross was promoted to Equipment Finance Specialist, BancorpSouth Equipment Finance, Hattiesburg, Mississippi. "He will serve customers in South Mississippi, the Florida Panhandle and the Alabama Coast" He joined the firm May, 2018 as Vice President and Credit Manager. Previously, he was Bank Examiner, Mississippi Department of Banking and Consumer Finance (May, 2013 - May, 2018); Loan Officer, Peoples Bank (January, 2006 - April, 2013). Education: the University of Southern Mississippi, Banking and Finance (2008 - 2010). Copiah-Lincoln Community College, Business Administration (2006 - 2008). https://www.linkedin.com/in/whit-ross-5b4b06b/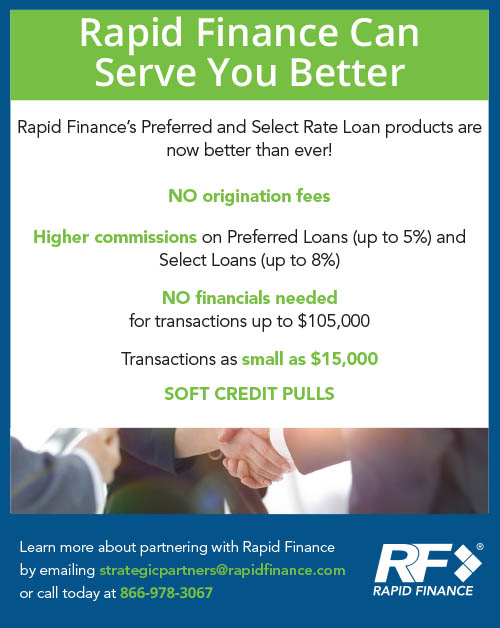 [headlines]
--------------------------------------------------------------
Help Wanted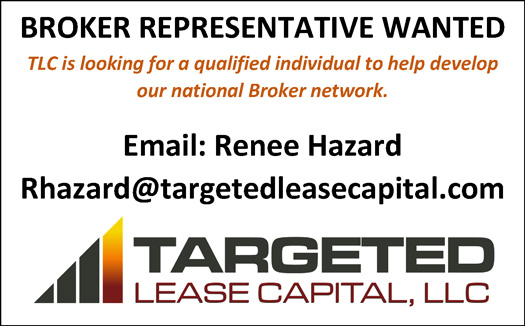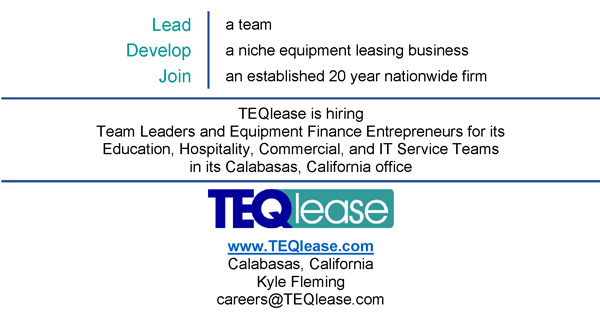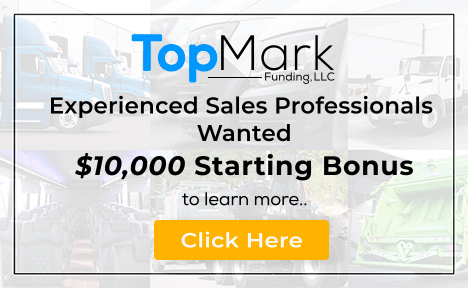 [headlines]
--------------------------------------------------------------
Social Media and Brand Awareness
FinTech #102 by Alex Vasilakos
Social media marketing plays a huge role in brand awareness. Staying in front of your current customers and potential customers can make all the difference.
Why? Mainly because the buying process has changed over the years. No, not just for millennials, but for everybody. Ever go on Google and search for reviews of something before making a decision?
Social media can and is one of the best brand engagement channels there is today.
Whether you're in the startup phase or looking to expand your business, it's time to take advantage.
Allow me to zero-in on probably the most overlooked, yet strongest social platforms yet: LinkedIn.
"Most of the successful people I've known are the ones who do more listening than talking." That's a quote by Bernard Baruch, an American financier, stock investor, philanthropist, statesman, and political consultant.
Two of the best tips I can give you when using LinkedIn is to take Bernard's advice and join as many groups as possible! There, you will have access to popular discussions happening in industries similar to yours.
The goal is to keep up with competitors at all times and make sure you're available to customers (current and future) on a consistent basis.
If used correctly, this social network might just be your newest best friend.
In the B2B world, it's a selling machine! Not only that, but it also helps boost your credibility and company reputation.
According to LinkedIn, people who get involved in LinkedIn group discussions receive four times as many profile views.
Don't forget to "pretty-up" your profile! You don't want people from those discussion boards coming to your profile and wishing they never did.
Here's a list of things to include in your professional profile:
Your company website
Contact information
A professional photo of yourself
A summary field that's relevant and up-to-date
Any other social platforms you're currently active on (Twitter, Facebook, Instagram, etc.)
Like SEO efforts, results don't pop up overnight like they might do for a YouTube star. Patience is key.
My best advice is stay active and consistent. Think of social media (especially LinkedIn) as a tool. Take the time to build a strong profile engage with those who connect with you.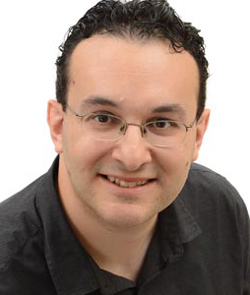 Alex Vasilakos
Director of Marketing
The Finance Marketing Group
Alex@financemarketing.com
Office: 518-591-4645x102 / Fax: 518-677-1071
90 State Street, Suite 1500, Albany, NY 12207
He entered advertising and marketing in 2003, right when the industry landscape shifted from traditional print to digital media. In that time, Alex has worked with numerous large accounts in both healthcare and financial services, and has helped small and medium-sized businesses grow and flourish in their respective digital markets. Alex has won countless awards for creative direction and strategy, and is certified by Google Partners in both AdWords and Analytics. Currently, Alex works exclusively with financial services companies, but his depth of knowledge and experience can help design and implement long-reaching strategies for businesses across all industries.

Previous Financial Technology Articles
http://www.leasingnews.org/Conscious-Top%20Stories/fintech.html
[headlines]
--------------------------------------------------------------
Solar Financing Firms
Working with Third Party Originators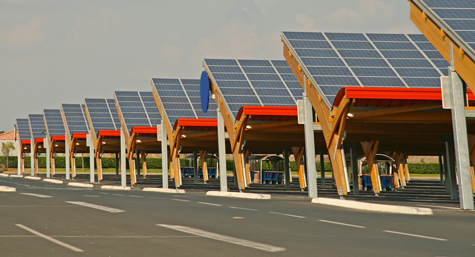 Thomas Cadle, CLFP, LeaseSource Financial Services. Voice: 800-991-0099 Fax: 800 - 988 -3921
email: tcadle@leasource.com
Michael Kountze, Regents Capital., Voice: 512-222-5539 Fax: 512-222-5539
email: michaelk@regentscapital.com
John Meredith, CG Commercial Finance. Voice: 949.720.9511 fax: 949.720.9611
email: john.meredith@cgcommercial.com
Jim Recker, Crestmark Equipment Finance. Voice: 248.593.3919 Mobile: 248.705.5704 Toll Free: 888.800.3705
email: jrecker@crestmark.com
Any additions or corrections, please contact: kitmenkin@leasingnews.org

[headlines]
--------------------------------------------------------------

Free - Open to Members and Non-Members
"Join us on Wednesday, November 20 at 3:00 p.m. (ET) for this lively and informative webinar based on the popular presentation offered at the 2019 American Association of Commercial Finance Brokers Commercial Financing Expo.
"There are many ways a business can use its accounts receivables to obtain the business funding it needs. One method is invoice factoring. Invoice Factoring allows businesses to convert their outstanding invoices/receivables into immediate cash and can be a short or long-term strategic source of generating working capital without creating additional company debt.
"Learn how factoring works, how to identify and evaluate factoring opportunities, and the benefits it provides your clients. The unique residual commission structure provides a continuous additional source of revenue for referral sources (you) and further positions you as the "go to" person for all of your clients' financing/funding needs."
Presenter: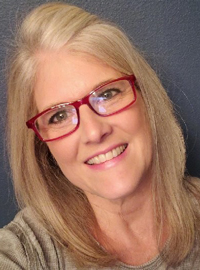 Tina Cawthorn
Business Development Manager
Orange Commercial Credit
https://www.linkedin.com/in/tinacawthorn/
"Tina Cawthorn, CLFP, has over 30 years' experience in the financing industry including equipment financing, ABL and invoice factoring platforms. Tina's career began at GE Colonial Pacific Leasing. From there Tina spent nine years with Textron Financial; first in their Vendor Finance Division and then their Asset Based Lending Division. While with these companies she held roles in Customer Service, Operations, Credit and Sales and Marketing. Since 2009 Tina has worked as a Business Development Officer with Orange Commercial Credit, which provides invoice factoring."
To Register:
https://zoom.us/webinar/register/WN_Kst1aHuUSva-8FTj_X035w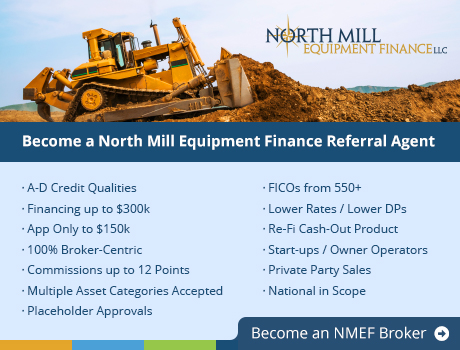 [headlines]
--------------------------------------------------------------

[headlines]
--------------------------------------------------------------
Aggregate Funding Sources - Updated
(Online: connects lessees, lessors, and vendors)
These are online companies that connect via Financial Technology to funders of business loans, leasing, working capital, and other finance methods to secure credit approval that meet the criteria of the funder that they represent as well as being the most attractive rate and terms for the applicant.
The list is down to three: one licensed in California and two not. In 2000, there were 23 such companies. There are many alternate finance companies with many sources but they do not qualify as an Aggregate Funding Source.
These companies have several funders "where funders compete."
https://capfundnow.com/
CapFundNow is not licensed in California, according to the Department of Business Oversight. Zoominfo states they are located in Hauppauge, New York with 11 employees.
http://www.lendiofranchise.com
Lendio, based in Silicon Slopes, Utah.
License not found in California. Website states they have a network of 75 lenders offering multiple loan and lease options. They state, "To date, Lendio has facilitated close to $1.5 billion in financing through more than 70,000 loans to business owners in all 50 states. With this access to capital, Lendio's small business clients have generated an estimated $5 billion in economic output and created more than 35,000 jobs in communities nationwide."
This company appeals to vendors, sellers of equipment.
https://www.currencycap.com/
Currency Capital is licensed as CFL (Lender and Broker)

[headlines]
--------------------------------------------------------------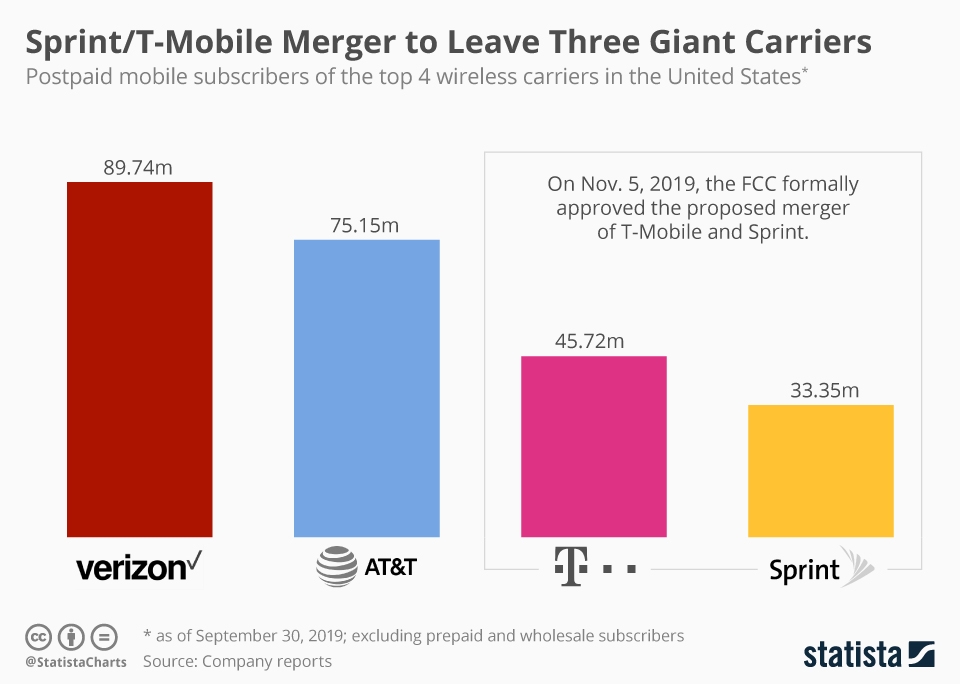 Earlier this week the Federal Communications Commission officially announced its approval of the proposed merger of T-Mobile US and Sprint under certain conditions. "The Commission found that the transaction will help close the digital divide and advance United States leadership in 5G, the next generation of wireless connectivity," the announcement reads, adding that the deal would "not harm competition" but rather "enhance competition in rural America and among quality-conscious consumers."
Prior to this week's announcement, the merger had been greenlit in a contentious vote by FCC commissioners last months, with FCC chairman Ajit Pai and his two Republican colleagues voting in favor of the approval and the two Democrats on the committee opposing the deal.
As the following chart shows, the merger will create three giant wireless carriers, each with more than 70 million postpaid mobile subscribers, a fact that many think will harm competition and drive up consumer prices. "Shrinking the number of national providers from four to three will hurt consumers, harm competition, and eliminate thousands of jobs," Commissioner Jessica Rosenworcel said in her official statement on the decision, concluding that "the T-Mobile-Sprint merger will end a golden age in wireless."
By Felix Richter, Statista
https://www.statista.com/chart/19883/postpaid-mobile-subscribers-of-leadingus-wireless-carriers/


[headlines]
--------------------------------------------------------------
Fernando's View
By Fernando F. Croce
A noir mystery ("Motherless Brooklyn") and an oddball thriller ("The Lighthouse") come to theaters, while DVD releases offer a sensitive biopic ("Pasolini"), a candid documentary ("David Crosby: Remember My Name") and a monster-sized set ("Godzilla: The Showa-Era Films").

In theaters: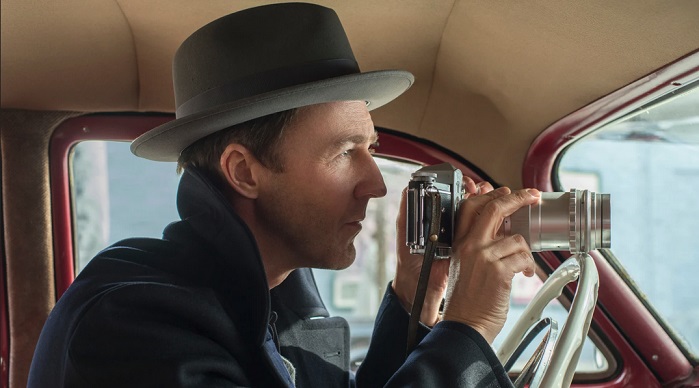 Motherless Brooklyn (Warner Bros.): Oscar nominee Edward Norton does triple duty as director, screenwriter and star of this tough, earnest film noir, set in New York City in the 1950s. Norton plays Lionel Essrog, a private detective with an obsessive drive to go with his tics and outbursts. When his boss (Bruce Willis) is murdered, Lionel sets out to track down the culprit in a search that quickly spirals into a welter of suspects, corruption, and prejudice. There's a fierce activist (Gugu Mbatha-Raw) working for Harlem residents, a powerful urban tycoon (Alec Baldwin) with shadowy plans, and other characters played by a strong cast that includes Willem Dafoe, Bobby Cannavale and Michael T. Williams. A long-gestating passion project for Norton, this is a sturdy period mystery that aims for current urgency.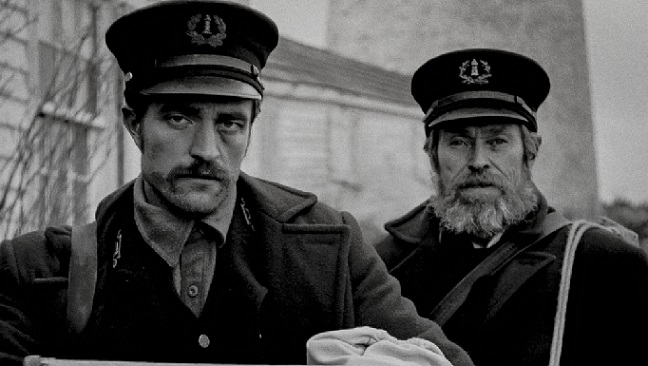 The Lighthouse (A24): Switching from severe horror to absurdist comedy, director Robert Eggers ("The Witch") serves up a singular vision in this perverse psychological thriller. Utterly committed to the oddball tone, Robert Pattison and Willem Dafoe give inspired performances as Thomas and Ephraim, mismatched strangers who find themselves leeping watch together in an isolated lighthouse in the 1890s. In their little New England island, the seasoned salt and the young man bicker over everything from the food to the existence of mermaids. Dread gradually settles over them, and the line between sanity and madness grows ever so slender. Sinister yet humorous, Eggers' film plays with tonal shifts in a captivating manner. With painterly black-and-white cinematography and meticulous attention to detail, it's a bizarre and memorable achievement.

Nextflix: A throwback to the flashy and adventurous studio bosses of classic Hollywood, Robert Evans (1930-2019) oversaw many a classic during his time as a counterculture producer. So check out Netflix for his greatest productions, which include "Rosemary's Baby" (1968), "The Godfather" (1972), "Chinatown" (1974), and "The Cotton Club" (1984).

On DVD: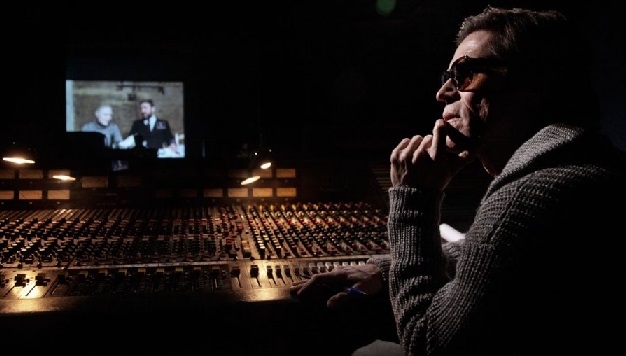 Pasolini (Kino Lorber): Better known for his uncompromising portraits of the American underworld, Abel Ferrara ("The Bad Lieutenant") mines an unexpectedly tender streak in this sincere, sensitive look at the last day in the life of controversial Italian director Pier Paolo Pasolini. While working on his final film, Pasolini (beautifully played by Willem Dafoe) deals with critics and family, struggling to harmonize his ferocious ideals with his lifestyle. Weaving subversive fantasies, he finds the mix of sensitivity and harshness that characterizes his work reflected on his own life. Examining the man's art as well as his quotidian existence, Ferrara's unconventional biopic moves in impressionistic fragments that richly blend light and darkness. The result is a moving portrait of a provocateur who always lived on the edge of the abyss.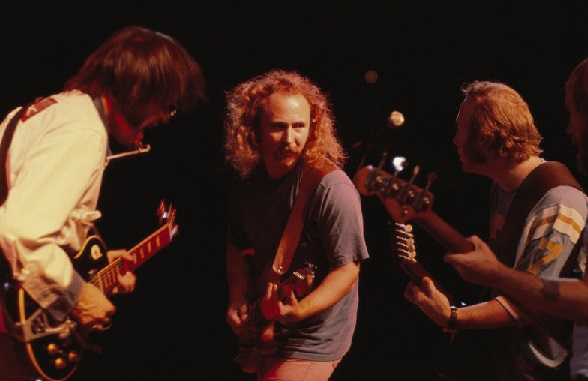 David Crosby: Remember My Name (Sony Pictures Classics): Music legend David Crosby looks back at his often tumultuous life and career in this frank, reflective, poignant documentary. Much of the film is dedicated to Crosby's trajectory in the world of rock 'n' roll, from his start with The Byrds to the formation of Crosby, Stills, Nash & Young, from his friendship with Mama Cass and time at Woodstock, from his love for Joni Mitchell and dislike of Jim Morrison. Equally important, however, is the musician's inquiry into his own foibles, including his drug addiction, flare-ups with band members, anger problems and run-ins with the law. Evoking both the intoxication of the Sixties and Seventies as well as their consequences, A.J. Eaton's film unflinchingly locates its subject's zest and rue.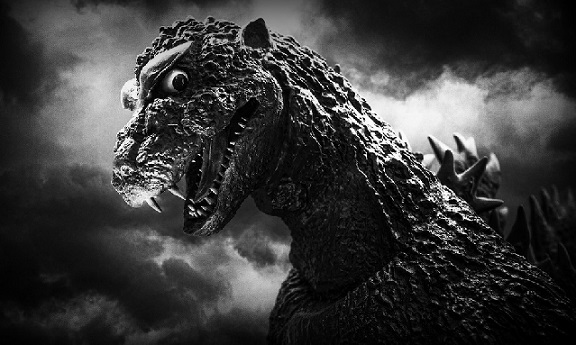 Godzilla: The Showa-Era Films
(Crtierion): Japan's mightiest fire-breather, Godzilla has an intriguing place in 20th-century pop culture, with incarnations that range from serious to goofy. This 15-movie box from Criterion marvelously illustrates the big guy's shifting adventures from 1954 to 1975. At the beginning, Godzilla was a tragic monster, the roaring, radioactive embodiment of a country in the wake of a devastating war. Soon, however, he went from a rampaging behemoth to the scaly protector of Japan, befriending children and several times rescuing Tokyo from destruction. Included in the set are titanic brawls with such formidable foes as Mothra, Ghidorah, Mechagodzilla and even that other monstrous icon, King Kong. A must-have set for fans of the series' playful illusionism and infectious sense of fun. With subtitles.
[headlines]
--------------------------------------------------------------
Labrador Retriever (Mix)
Highland Park, Illinois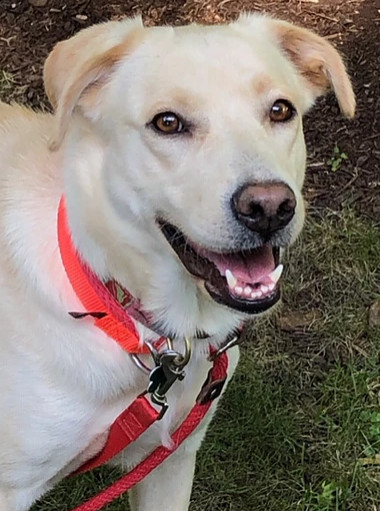 Harper
Harper is a 3-4 year old female yellow lab mix. She is sweet with people, kids and adults.
ChicagoLand Lab Rescue
clrinfo99@gmail.com
Voice Mail: 951-262-3446
Write:
1954 First St. #165
Highland Park, Illinois
Adoption Process:
https://www.chicagolandlabrescue.org/adoption-policy
Application:
https://www.chicagolandlabrescue.org/adoption-application
$300 Adoption Fee
[headlines]
--------------------------------------------------------------

Leasing News Mission
Our main goals:
Be a crusader of ideas and a provocateur of thought

Present all sides of an issue, following internet netiquette
We will continue as an ombudsman to help arbitrate, negotiate, or resolve complaints; answer readers' specific questions; help provide solutions, sources, contacts, tools, resources, and make available the truth of what is really happening in the leasing industry.
We will pursue the facts to find the truth behind the "spin" in a press release.
We strive to be first with the news and to follow-up until full conclusion.
We do not represent a "membership" or group whose interest is primarily promoting their membership and activities.
We are independent in spirit and in practice. We have written and will continue to write about advertisers, friends, leasing associations, and seek to present all sides' views equally. We have placed advertisers in our complaint bulletin board, informing them that they may no longer advertise here.
Opinions and viewpoints in an article are allowed when the article is signed by the writer, as is the policy of Associated Press.
If a writer has a potential conflict of interest, a disclaimer will be included in any article.
All press releases, written by others will be so indicated with ##### surrounding.
We only will have an edition when there is sufficient equipment leasing news.
We will continue to help those seeking employment or who want to seek a better position. These ads are free. Our other classified ads, such as "outsourcing," and "attorney" ads will remain free.
The Leasing News Advisory Board is chosen by the publisher. They are not financially compensated. They participate in the overall direction of our electronic newspaper. As with a printed newspaper, it is the editor's sole discretion as to what is printed and the advisory board is not consulted for editorial content. The advisory board does not participate in the editorial decisions.
While we are in a different century, different time, and do not have the circulation of "The World," Leasing News will strive to follow "The World's" editorial policy as expressed by its publisher Joseph Pulitzer.
Christopher "Kit" Menkin,
Publisher/ Editor-in-Chief
November 21, 2017
The Mission of "The World" newspaper
"An institution which should always fight for progress and reform; never tolerate injustice or corruption; always fight demagogues of all parties; never belong to any party; always oppose privileged classes and public plunder; never lack sympathy with the poor; always remain devoted to the public welfare; never be satisfied with merely printing the news; always be drastically independent; never be afraid to attack wrong, whether by predatory plutocracy or predatory poverty."
October 30, 1911: Frank J. Cobb, editor, "The World".
His statement is a quote from the publisher Joseph Pulitzer's retirement speech on April 10, 1907.
The policy and mission of Leasing News are available in each edition printed.
http://www.leasingnews.org/Mission_Statement.htm
http://www.leasingnews.org/policy.htm
[headlines]
--------------------------------------------------------------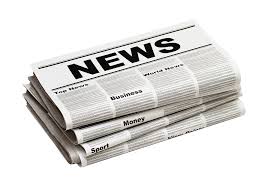 News Briefs----
PG&E shares plunge due to $1.6 billion 1/4Q loss
amid wildfire cost/Lists $2.55 billion in wildfire-linked claims
https://www.mercurynews.com/2018/02/09/pge-profits-plunge-during-fourth-quarter-while-utility-confronts-wildfire-costs/
Ritchie Bros. sells US$77+ million of equipment
in largest-ever Texas auction
http://kdhnews.com/news/texas/ritchie-bros-sells-us-million-of-equipment-in-largest-ever/article_ece62beb-e3f9-502c-ba83-2ddf3cb9c1f2.html
Bug Hunters Hack Samsung Galaxy S10,
Xiaomi Mi9 at Pwn2Own - Win Prizes for Their Success
https://www.securityweek.com/bug-hunters-hack-samsung-galaxy-s10-xiaomi-mi9-pwn2own
Saudi King Hosts CIA Chief for Talks
Three Charges Spying on Twitter for Saudi Arabia
https://www.securityweek.com/saudi-king-hosts-cia-chief-talks
Top 25 cities with highest & lowest ratios
of delinquent credit accounts
https://www.autoremarketing.com/subprime/top-25-cities-highest-lowest-ratios-delinquent-credit-accounts
The winner of the New York City Marathon and the fastest
marathoner in the world have one thing in common:
Both wear the same controversial shoes
https://www.businessinsider.com/marathon-champs-wear-nike-vaporfly-4-shoes-controversy-2019-11
Uninhabited Midway Atoll covered with trash,
dead birds with plastic protruding from decomposing bellies
https://www.eastbaytimes.com/2019/11/07/uninhabited-midway-atoll-covered-with-trash-dead-birds/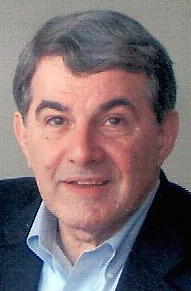 Assure the quality of your communication content…grammar, spelling, syntax, punctuation…hire an expert.
Whether website content, business or technical writings, take advantage of over forty years executive writing, proofreading and editing in the EFL industry…with the reader's time and comprehension in focus.

Ralph P. Mango
ralphmango@hotmail.com
Associate Editor Leasing News, responsible for proofreading and editing each news edition, as well as contributing content.




[headlines]
--------------------------------------------------------------


You May Have Missed---
What happens to your data after you apply
for a job at company or recruiter?
https://www.linkedin.com/pulse/what-happens-your-data-after-you-apply-andrew-seaman/
[headlines]
--------------------------------------------------------------
American Football Poem

A champion is one who gets up when he can't.
Jack Dempsey

Take pride in how far you have come; have faith in how far you can go.
Unknown

Tough times don't last, tough people do.
Unknown
[headlines]
--------------------------------------------------------------
49ers may be switching kickers ahead of Seahawks visit Monday
https://www.mercurynews.com/2019/11/07/49ers-may-be-switching-kickers-ahead-of-seahawks-visit-monday/
[headlines]
--------------------------------------------------------------


California Nuts Briefs---

Kincade fire in Sonoma County fully contained
https://www.pressdemocrat.com/news/10272861-181/88-percent-containment-for-kincade
PG&E equipment caused East Bay city's two fires, investigators confirm
https://www.eastbaytimes.com/2019/11/07/pge-equipment-caused-east-bay-fires-investigators-confirm/
In fight against urban sprawl, San Jose passes
$93 million deal to preserve Coyote Valley
https://www.mercurynews.com/2019/11/06/in-fight-against-urban-sprawl-san-jose-passes-93-million-deal-to-preserve-coyote-valley/
Workers say Santa Clara County botched transition
after buying new hospitals
https://sanjosespotlight.com/workers-say-santa-clara-county-botched-transition-after-buying-new-hospitals/
In a sign of a changing economy,
an iconic Half Moon Bay flower company closes its doors
https://www.mercurynews.com/2019/11/07/in-a-sign-of-a-changing-economy-an-iconic-half-moon-bay-flower-company-closes-its-doors/


[headlines]
--------------------------------------------------------------



"Gimme that Wine"

http://www.youtube.com/watch?v=EJnQoi8DSE8
Wine country struggles with a new label: Fire country
https://www.northbaybusinessjournal.com/northbay/sonomacounty/10273297-181/wine-country-struggles-with-a?ref=Template%20=
Start Your Holiday Season Fun on the Madera Wine Trail this Weekend
https://www.winebusiness.com/news/?go=getArticle&dataId=222087
Our Wine Critic Reviews Climate Change's Impact on an Industry
https://www.nytimes.com/2019/11/06/reader-center/wine-industry-climate-change.html
New AVA Established in Connecticut
https://www.winebusiness.com/news/?go=getArticle&dataId=221316
How Black Women In Wine—And Their Allies
—Are Banding Together To Achieve Better Representation
https://www.forbes.com/sites/briannegarrett/2019/11/06/how-black-women-in-wineand-their-alliesare-banding-together-to-achieve-better-representation/#a8668e3140aa
Paso Robles Is One of the World's Top Destinations
https://www.winebusiness.com/news/?go=getArticle&dataId=222082
Free Wine App
https://www.nataliemaclean.com/mobileapp/

Wine Prices by vintage
http://www.winezap.com
http://www.wine-searcher.com/
US/International Wine Events
http://www.localwineevents.com/
Leasing News Wine & Spirits Page
http://two.leasingnews.org/Recommendations/wnensprts.htm
[headlines]
----------------------------------------------------------------
This Day in History
1519 - After landing on the Yucatan peninsula in April, Spaniard Hernan Cortés and his troops marched into the interior of Mexico to the Aztec capital and took the Aztec emperor Montezuma hostage. Going against the governor's orders, he took 800 Spaniards on eleven ships, landing on what is now Vera Cruz on the east coast of Mexico., Marching to meet the Aztecs, he persuaded thousands of Indians to join his forces. He had horses, muskets, pistols, steel swords, and armor. The Indians
thought he was from God, or maybe he was God. His military triumphs led to 300 years of Spanish domination of Mexico and Central America. He brought horses to our continent (more on that when we write about Coronado) and his troops were the first to "invade" what is now the United States, actually exploring parts of what we now call New Mexico. In one village, after an uprising against their visit, he cut off the right foot of every male adult so they would not attach them again.
1638 - Anne Hutchinson was banished from Massachusetts. An important participant in the Antinomian Controversy that shook the infant Massachusetts Bay Colony from 1636 to 1638, her strong religious convictions were at odds with the established Puritan clergy in the Boston area. Her popularity and charisma helped create a theological schism that threatened to destroy the Puritans' religious community in New England. She was eventually tried and convicted, then banished from the colony with many of her supporters.
1701 - William Penn presented his Charter of Privileges. Penn envisioned a colony that permitted religious freedom, the consent and participation of the governed, as well as other laws pertaining to property rights. The Charter of Privileges recognized the authority of the King and Parliament over the colony, while creating a local governing body that would propose and execute the laws. Penn clearly states the responsibilities the citizens have in selecting virtuous men to lead and govern what many would refer to as the "Holy Experiment."
1731 - Benjamin Franklin opened the first US library. The first circulating library in America, the Library Company of Philadelphia, was founded by Benjamin Franklin and others.
1775 - Mail franking privilege allowing free use of the mail was granted to members of Congress and private soldiers in service. Regulations of January 9, 1776, provided that soldiers' mail was to be franked by the officer in charge. On April 3, 1800, free franking of mail during her natural life was granted to Martha Washington.
1789 - Bourbon whiskey was first distilled from corn by Elijah Craig (1738-1808), Bourbon, Kentucky. He was a Baptist preacher in Virginia who became an educator and capitalist entrepreneur in the area of Virginia that later became the state of Kentucky. He built Kentucky's first fulling mill (for cloth manufacturing), its first paper mill, its first ropewalk (for manufacturing rope from hemp), and the first lumber and gristmill at Georgetown.
1837 - The first college for women in the United States was founded as Mt. Holyoke Seminary in South Hadley, Massachusetts. While many colleges for women became coeducational institutions in the 1970's and 1980s, Mt. Holyoke remains a women's college.
1861 - The Trent Affair. The United States almost went to war over the capture of a British ship supposedly bringing supplies to the Confederacy. During the raid Union officials found Confederate officials on board.
http://memory.loc.gov/ammem/today/nov08.html
1864 – Abraham Lincoln was re-elected president as the civil War was coming to a climax. Running against George McClellan, the battlefield commander Lincoln removed, Lincoln carried all but three states (Kentucky, New Jersey, and Delaware), and won 55 percent of the vote. He won 212 electoral votes to McClellan's 21. Most significantly, a majority of the Union troops voted for their commander in chief, including a large percentage of McClellan's old command, the Army of the Potomac.
1870 - The first storm warning was issued by the U.S. Signal Corps Weather Service
1883 – Birthday of painter Charles Demuth (1883-1935)
http://www.artchive.com/artchive/D/demuth.html
http://www.artcyclopedia.com/artists/demuth_charles.html
http://www.demuth.org/
1884 - Samuel Sidney McClure established McClure's Syndicate in New York City, the first newspaper syndicate.
1887 - Gas lighting brought many fires toward the end of this century. Though Boston had experienced several damaging fires, the worst one started on this Saturday evening in a dry-goods warehouse. Spreading rapidly in windy weather, it devastated several blocks of the business district, destroying nearly 800 buildings. Damage was estimated at more than $75 million. It was said that the fire caused a bright red glare in the sky that could be seen from nearly 100 miles away. The Boston fire came one year, one month and one day after the Great Chicago Fire of Oct 8, 1871.
1889 - Montana became the 41st state in the United States. Helena is the capital of Montana; the western meadowlark is the state bird and the bitterroot is the state flower. Of course, this has nothing to do with some of Montana's bitter history, its most notorious event: The Battle of Little Big Horn (Custer's Last Stand).
1889 - Birth of Oswald J. Smith (d. 1986), Canadian clergyman. Founder of the People's Church of Toronto, Smith also authored a number of books and composed more than 1,200 hymns, including "The Song of the Soul Set Free."
1900 - Birthday of Margaret Mitchell (d. 1949) at Atlanta. American novelist who won a Pulitzer Prize (1937) for her only book, "Gone with the Wind," a romantic novel about the Civil War and Reconstruction. "Gone with the Wind," sold about 10,000,000 copies and was translated into 30 languages. Mitchell died after being struck by an automobile Aug 16, 1949.
1900 - Theodore Dreiser's first novel, "Sister Carrie," a realistic book, was published by Doubleday & Company. Worried about the immorality of the book and suffering public pressure, the publisher pulled the book off the stands. Depressed, Dreiser was unable to write another novel for over a decade.
1904 - Theodore Roosevelt was reelected President of the United Sates. Charles W. Fairbanks was elected Vice President. The electoral vote was Roosevelt, 336; Alton B. Parker, Democratic candidate, 140. The popular vote was Roosevelt 7,628,834; Parker, 5,884, 401; Eugene V. Debs, Socialist candidate, 402,460; Dr. Silas C. Swallow, Prohibition Party, 259,257; Thomas E. Watson, People's Party, 114,752. The Republicans carried Missouri for the first time since the Civil War in what was the biggest election victory since 1872. They maintained a 57-33 majority over the Democrats in the senate and picked up 43 seats in the House for a 250-136 majority.
1906 - Cameraman Fred A. Dobson began filming "The Skyscrapers of New York" atop an uncompleted skyscraper at Broadway and 12th Street, the first documentary of the changing of a metropolitan landscape due to the innovation of steel girders.
(lower half of: http://memory.loc.gov/ammem/today/nov08.html)
1907 - Birthday of actress Katherine Hepburn (d. 2003), Hartford, CT. Academy Awards for "Morning Glory" (1932), "Guess Who's Coming to Dinner?" (1967), "The Lion in Winter" (1968) and "On Golden Pond" (1981). Nominated eight more times for her work in such movies as "The Philadelphia Story" (1940), and "The African Queen" (1951).
1910 - The Washington State Constitution was permanently amended to grant women the right to vote. In 1871, Susan B. Anthony and Abigail Scott Duniway led a crusade through the territories of Washington and Oregon and helped to form the Washington Woman Suffrage Association. Due to the group's constant protesting and pushing, full voting rights were given to women in 1883 by a bill that passed through the Territorial Legislature. But in 1887, the Territorial Supreme Court overturned that law. Another was passed in 1888, but was also overturned. This happened because women voters were making sales of liquor more difficult with their votes, and the state's liquor lobby had fought hard to remove their voting rights. In light of this opposition, some activists chose to emphasize the contributions of women workers to the community and finally, in 1910, succeeded. It would be ten years before the rest of the country's women had that right.
1927 - Singer Chris Connor (d. 2009) birthday, Kansas City. MO. http://www.ddg.com/LIS/InfoDesignF96/Ismael/jazz/1950/Connor.html
1929 - Museum of Modern Art (MOMA) opens, New York City.
http://www.moma.org/about_moma/
1932 - Franklin D. Roosevelt was elected President of the United Sates in a Democratic landslide. John Nance Garner was elected Vice President. Roosevelt carried all by seven states with 472 electoral votes to 58 for Herbert Hoover. The popular vote was Roosevelt, 22,821,857; Hoover 15,761,841. Norman Thomas, Socialist, 881,9951; William Z Foster, Communist, 102,785; Verne L. Reynolds, Socialist Labor 33,276; William D. Upshaw, Prohibition, 81,869; Jacob S. Coxey, Farmer Labor, 7309. In congressional elections the Democrats gained 13 Senate seats for a 60-35 majority. In the House, the Democrats gained 90 seats for a 310-117 majority, with five seats going to minor parties.
1938 - The first African-American female state legislator was Crystal Bird Fauset of Philadelphia, PA, elected to the Pennsylvania House of Representatives. Her term of office began on December 1, 1938 and she was sworn in and assumed her seat on January 3, 1939. She later became Assistant Director for the Works Progress Administration in Pennsylvania and served as a race relations advisor to First Lady Eleanor Roosevelt and New York City Mayor Fiorello La Guardia. She chaired of the Philadelphia Negro Woman's Democratic League, was a member of the board of trustees of Cheyney State Teachers College, and was on the board of directors of the Small Business Opportunities Corporation of Philadelphia. She died on March 27, 1965
http://www.afsc.org/about/hist/2003/crystal_bird_fauset.htm
1939 - Frank Sinatra had his last recording session with the Harry James Band. "Every Day of My Life" and "Ciribiribin" were recorded. If you listen to these records today, you will not be able to identify Sinatra as he sounded more a "crooner" without the phrasing or rhythm in the 1950's and forward.
1949 - Birthday of Bonnie Raitt, Burbank, CA. Singer, songwriter. Grammy award winner. Her mother was a pianist and her father is actor John Raitt
1950 - The first pilot of a jet fighter to win a dogfight in the Korean War was First Lieutenant Russell John Brown of Pasadena, CA, the pilot of an Air Force F-80, who destroyed a MiG-15 over Northern Korean in jet-versus-jet combat.
1951 – Yankees catcher and future Hall of Famer, Yogi Berra, won the first of his three MVP awards.
1952 - Maurice "Rocket" Richard of the Montreal Canadiens became the leading career goal scorer in the National Hockey League with his 325th career goal in a 6-4 win over the Chicago Blackhawks.
1953 - Residents of New York City suffered through ten days of smog resulting in 200 deaths.
1954 - Dave Brubeck makes "Mime" Magazine cover for "Take Five." Louis Armstrong was the first jazz musician to make Time's front page in 1947.
1954 - The American League approved transferring the baseball's Philadelphia Athletics team to Kansas City, Missouri. Charles O. Finley of Chicago, Illinois would eventually tire of Kansas City and relocate the A's to Oakland, California.
1955 - Top Hits
"Autumn Leaves" - Roger Williams
"Moments to Remember" - The Four Lads
"I Hear You Knocking" - Gale Storm
"That Do Make It Nice" - Eddy Arnold
1956 - Cecil B. DeMille's cinema classic, "The Ten Commandments," starring Charlton Heston and Yul Brynner, premiered in New York. It later won an Oscar for Best Special Effects, and received a Best Picture nomination.
1959 - Elgin Baylor, the Minneapolis Lakers' "Big E", scored 64 points to set a National Basketball Association scoring mark. The Lakers defeated Boston 136-115.
1960 – John Fitzgerald Kennedy was elected President of the United States. Sen. Kennedy, Democrat of Massachusetts, was the second youngest man ever to win the nation's highest office and the first Roman Catholic. Sen. Lyndon Baines Johnson, Democrat from Texas, was elected Vice President. The electoral vote was Kennedy, 303, Nixon, 219, and Senator Harry F. Byrd, 15. Kennedy won 49.7% and Nixon 49.6% of the popular vote making the election one of the closest in U.S. history. In congressional elections, the Democrats took a 65-35 majority in the senate. In the House, they lost 20 seats but kept a majority of 263-174.
1961 - With only one Cy Young Award given for the two leagues, Whitey Ford, the AL leader in wins (25) and innings pitched (283), wins the honor ahead of Warren Spahn, who led the NL in wins (21) and ERA (3.02). In one of the closest votes in Award history, future Hall of Famers Ford and Spahn total nine and six points respectively.
1963 - Top Hits
"Sugar Shack" - Jimmy Gilmer & The Fireballs
"Deep Purple" - Nino Tempo & April Stevens
"Washington Square" - The Village Stompers
"Love's Gonna Live Here" - Buck Owens
1963 - Dick Clark's traveling Caravan of Stars opens its fall 1963 tour in Teaneck, New Jersey. The bill features Bobby Vee, Brian Hyland, the Ronettes, Little Eva and the Dovells among others.
1964 - Judy Garland and daughter, Liza Minnelli gave a joint appearance at the London Palladium. The program was shown on television in the United States, and was recorded on the LP, "Live at the London Palladium" that became a classic for Capitol Records.
1965 - The daytime soap opera, "Days of Our Lives," starring MacDonald Carey as Dr. Tom Horton, premiered on television. This popular daytime serial, like many others, has gone through many changes throughout its run. It expanded from 30 minutes to an hour; it went to number one in the ratings and slipped to nine out of 12 in the 1980s; and it dropped or de-emphasized older characters, which angered its audience. The soap is set in Salem and centers around the Horton and Brady families. Notable cast members included Mary Frann, Joan Van Ark, Susan Oliver, Mike Farrell, Kristian Alfonso, Carry Marshall, John Aniston, Josh Taylor, Wayne Northrop, John DeLancie, Andrea Barber, Deidre Hall, Thaao Penghlis, Jason Bernard, Marilyn McCoo, Charles Shaughnessy, Peter Reckell, Francis Reid, Patsy Pease and Genie Francis.
1966 - The first African-American to be elected US Senator by popular vote was Edward William Brooke III (1919-2015), the attorney general of Massachusetts, who was elected by a popularity of 439,000 votes. A graduate of Howard University and Boston University Law School, the liberal Republican Brooke served in the Senate for twelve years, until he was defeated by Paul Tsongas in 1978. Brooke was instrumental in developing the legislation that would become the 1970 Housing and Urban Development Act.
http://bioguide.congress.gov/scripts/biodisplay.pl?index=B000871
1966 - Actor and future United States President Ronald Reagan was elected governor of California, beating incumbent Governor Pat Brown, former District Attorney of San Francisco. When he first heard Reagan was going to run against him, Brown was noted to say, "Hey, we got a shoo in as they are going to run an actor from Hollywood against me."
1966 - The temperature in downtown San Francisco reached a November record of 86 degrees.
1966 - RUBIO, EURIPIDES, Medal of Honor
Rank and organization: Captain, U.S. Army, Headquarters and Headquarters Company, 1st Battalion, 28th Infantry, 1st Infantry Division, RVN. Place and date: Tay Ninh Province, Republic of Vietnam, 8 November 1966. Entered service at: Fort Buchanan, Puerto Rico. Born: 1 March 1938, Ponce, Puerto Rico. Citation: For conspicuous gallantry and intrepidity in action at the risk of his life above and beyond the call of duty. Capt. Rubio, Infantry, was serving as communications officer, 1st Battalion, when a numerically superior enemy force launched a massive attack against the battalion defense position. Intense enemy machinegun fire raked the area while mortar rounds and rifle grenades exploded within the perimeter. Leaving the relative safety of his post, Capt. Rubio received 2 serious wounds as he braved the withering fire to go to the area of most intense action where he distributed ammunition, re-established positions and rendered aid to the wounded. Disregarding the painful wounds, he unhesitatingly assumed command when a rifle company commander was medically evacuated. Capt. Rubio was wounded a third time as he selflessly exposed himself to the devastating enemy fire to move among his men to encourage them to fight with renewed effort. While aiding the evacuation of wounded personnel, he noted that a smoke grenade which was intended to mark the Viet Cong position for air strikes had fallen dangerously close to the friendly lines. Capt. Rubio ran to reposition the grenade but was immediately struck to his knees by enemy fire. Despite his several wounds, Capt. Rubio scooped up the grenade, ran through the deadly hail of fire to within 20 meters of the enemy position and hurled the already smoking grenade into the midst of the enemy before he fell for the final time. Using the repositioned grenade as a marker, friendly air strikes were directed to destroy the hostile positions. Capt. Rubio's singularly heroic act turned the tide of battle, and his extraordinary leadership and valor were a magnificent inspiration to his men. His remarkable bravery and selfless concern for his men are in keeping with the highest traditions of the military service and reflect great credit on Capt. Rubio and the U.S. Army.
1966 – Triple Crown winner Frank Robinson of the Baltimore Orioles is the unanimous choice as AL MVP. He became the first Major Leaguer to win the award in both leagues. Traded by the Reds in the previous off-season, Reds GM decided that Robinson was "an old 30" and traded him. In addition to the MVP and Triple Crown, Robinson was also World Series MVP as the O's swept the Dodgers.
1967 - JOEL, LAWRENCE, Medal of Honor
Rank and organization: Specialist Sixth Class (then Sp5c), U.S. Army, Headquarters and Headquarters Company, 1st Battalion (Airborne), 503d Infantry, 173d Airborne Brigade. Place and date: Republic of Vietnam, 8 November 1965, Entered service at: New York City, N.Y. G.O. No.: 15, 5 April 1967. Born: 22 February 1928, Winston-Salem, N.C. Citation: For conspicuous gallantry and intrepidity at the risk of life above and beyond the call of duty. Sp6c. Joel demonstrated indomitable courage, determination, and professional skill when a numerically superior and well-concealed Viet Cong element launched a vicious attack which wounded or killed nearly every man in the lead squad of the company. After treating the men wounded by the initial burst of gunfire, he bravely moved forward to assist others who were wounded while proceeding to their objective. While moving from man to man, he was struck in the right leg by machine gun fire. Although painfully wounded his desire to aid his fellow soldiers transcended all personal feeling. He bandaged his own wound and self-administered morphine to deaden the pain enabling him to continue his dangerous undertaking. Through this period of time, he constantly shouted words of encouragement to all around him. Then, completely ignoring the warnings of others, and his pain, he continued his search for wounded, exposing himself to hostile fire; and, as bullets dug up the dirt around him, he held plasma bottles high while kneeling completely engrossed in his life saving mission. Then, after being struck a second time and with a bullet lodged in his thigh, he dragged himself over the battlefield and succeeded in treating 13 more men before his medical supplies ran out. Displaying resourcefulness, he saved the life of 1 man by placing a plastic bag over a severe chest wound to congeal the blood. As 1 of the platoons pursued the Viet Cong, an insurgent force in concealed positions opened fire on the platoon and wounded many more soldiers. With a new stock of medical supplies, Sp6c. Joel again shouted words of encouragement as he crawled through an intense hail of gunfire to the wounded men. After the 24 hour battle subsided and the Viet Cong dead numbered 410, snipers continued to harass the company. Throughout the long battle, Sp6c. Joel never lost sight of his mission as a medical aid man and continued to comfort and treat the wounded until his own evacuation was ordered. His meticulous attention to duty saved a large number of lives and his unselfish, daring example under most adverse conditions was an inspiration to all. Sp6c. Joel's profound concern for his fellow soldiers, at the risk of his life above and beyond the call of duty are in the highest traditions of the U.S. Army and reflect great credit upon himself and the Armed Forces of his country.
1969 - "Wedding Bell Blues" by 5th Dimension topped the charts and stayed there for 3 weeks.
1970 - Tom Dempsey of the New Orleans Saints set an NFL record by kicking a 63-yard field goal to give the Saints a 19-17 victory of the Detroit Lions.
1970 - Jim Morrison records the poetry that the other members of the Doors would set to music after his death and issue on the 1978 album, "An American Prayer."
1971 - Top Hits
Gypsys, Tramps & Thieves - Cher
Theme from Shaft - Isaac Hayes
Imagine - John Lennon Plastic Ono Band
Here Comes Honey Again - Sonny James
1971 - Sly & the Family Stone have huge hits with "Family Affair" and "There's a Riot Goin' On." The album's title could well describe some of Sly's concerts during this time. Much to his fans' dismay, he's a frequent no-show. Of eighty concerts booked in 1970, he canceled 26 and has ducked out of 12 of forty shows in '71.
1973 - No. 1 Billboard Pop Hit: "Keep on Truckin' (Part 1)," Eddie Kendricks.
1973 - The first golfer to earn $100,000 in a contest was Miller Barber of Texas, who won in 144 strokes in the World Open at Pinehurst, NC, on November 8-17.
1974 - Lt. William Calley is paroled after serving about three years in "prison" (under house arrest in his apartment) for overseeing the murder of Vietnamese civilians (possibly as high as 500 or more) at My Lai
http://www.fortunecity.com/tinpan/parton/2/mylai1.html
1978 - A bizarre NBA game happened during the Philadelphia 76ers and the New Jersey Nets, when an official assessed three technical fouls against Nets coach Kevin Loughery and player Bernard King The league office ruled that the official had acted in error and ordered the game replayed. It was on March 23, 1979, and Philadelphia won, 137-133. On February 7, however, the 76ers traded Ralph Simpson to New Jersey for Erick Money and Harvey Catchings. So these three wound up finishing the game on March 23rd as members of the team they had originally opposed.
1979 - Top Hits
"Pop Muzik" - M
"Heartache Tonight" - Eagles
"Dim All the Lights" - Donna Summer
"You Decorated My Life" - Kenny Rogers
1979 - The Grateful Dead's "Shakedown Street" LP is released.
1983 - Dale Murphy (.302, 36, 121) joins Ernie Banks, Joe Morgan and Mike Schmidt as one of the players who has won the MVP award in consecutive years. The soft-spoken Braves' outfielder receives 21 of the 24 votes cast.
1983 - No. 1 Billboard Pop Hit: "All Night Long (All Night)," Lionel Richie. Richie sings the song at the closing ceremonies of the 1984 Olympic Games in Los Angeles.
1986 - A new Utah record for wind was set when a wind gust of 124 mph was recorded on 11,000-foot Hidden Peak in the Snowbird area
1987 - Top Hits
I Think We're Alone Now - Tiffany
Causing a Commotion - Madonna
Mony Mony "Live" - Billy Idol
Am I Blue - George Strait
1988 - George H. W. Bush was elected president of the United States, carrying 40 states. He defeated Governor Michael Dukakis of Massachusetts, the Democratic candidate. The electoral vote was Bush,
426, Dukakis 112. The popular vote was Bush, 47,917,341, Dukakis, 41,013,030. In congressional elections the Democrats gained one Senate seat for a 55-45 majority; in the House they gained 3 seats for a 260-175 majority.
1990 - The Gender Gap at the voting booth succeeded in electing Ann Richards as Texas Governor (with 61% of the women's vote) and Barbara Roberts as Oregon Governor with 30% more of the women's vote than her opponent got. Sharon Pratt Dixon was elected the first black woman as Mayor of Washington, D.C. Joan Finney who opposed abortion was elected governor of Kansas. Of 85 women who ran for statewide offices, 57 won... all with significant Gender Gap margins...
1991 – A new "The Carol Burnett Show" premieres on CBS-TV
Her first run on TV lasted from September 11, 1967 - March 29, 1978.
My good friend Warren Luening played lead trumpet for her TV show and toured with her. He said he enjoyed every minute as she was a wonderful person to work for and always thoughtful of those around her. What you saw on TV was the way she really was in life, he commented.
http://www.tvtome.com/tvtome/servlet/PersonDetail/personid-1025
http://timvp.com/carolb.html
http://us.imdb.com/title/tt0302389/
1991 - The first week of November ended in Iowa with the average temperature for the state of 18.3 degrees, a full 24.7 degrees below normal. Easily this was the coldest first week of November ever.
1993 - Microsoft Windows for Workgroups 3.11 was released. The operating system boasted improved support for NetWare and Windows NT, and slipped in numerous architectural changes to improve performance and stability (changes that later found their way into Windows 95).
1994 - Top Hits
"I'll Make Love To You" - Boyz II Men
"All I Wanna Do" - Sheryl Crow
"Another Night" - Real McCoy
"Here Comes The Hotstepper" (From "Ready To Wear") - Ini Kamoze
1999 - The House of Representatives passed a resolution calling for Shoeless Joe Jackson to be honored. The resolution stopped short of calling for his induction into the Hall of Fame. "It is worthy for this body to take a few minutes to stand up for fairness and right an old wrong," said Rep. Jim DeMint, the author of the resolution who represents Jackson's hometown of Greenville, SC. Jackson was eligible for the Hall of Fame until 1991 but was never voted in either by the writers or the Veterans Committee. In 1991, the Hall's board adopted a resolution prohibiting players on the permanently banned list from consideration.
2004 - Receiving 27 of 28 first-place votes, Bobby Crosby (.239, 22, 64) wins the American League Rookie of the Year Award. The Oakland shortstop, who is the son of former big leaguer infielder Ed Crosby, joins Harry Byrd (1952), Jose Canseco (1986), Mark McGwire (1987), Walt Weiss (1988) and Ben Grieve (1998) as the sixth A's freshman to be honored by BBWAA.

-------------------------------------------------------------

SuDoku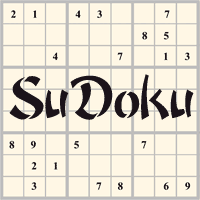 The object is to insert the numbers in the boxes to satisfy only one condition: each row, column and 3x3 box must contain the digits 1 through 9 exactly once. What could be simpler?
http://leasingnews.org/Soduku/soduko-main.htm
--------------------------------------------------------------

Daily Puzzle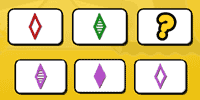 How to play:
http://www.setgame.com/set/puzzle_frame.htm
Refresh for current date:
http://www.setgame.com/set/puzzle_frame.htm
--------------------------------------------------------------


http://www.gasbuddy.com/
http://www.gasbuddy.com/GB_Map_Gas_Prices.aspx
http://www.gasbuddy.com/GB_Mobile_Instructions.aspx
--------------------------------------------------------------

Weather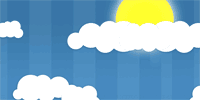 See USA map, click to specific area, no commercials
--------------------------------------------------------------

Traffic Live---
Real Time Traffic Information
You can save up to 20 different routes and check them out with one click,
or type in a new route to learn the traffic live
--------------------------------