Niche Market Sales Reps.
Not limited to, but includes:
- Dry cleaning
- Phone systems for small business
- Dental office
- Physicians office
- Laundry/dry cleaning equipment
Send your resume to sclerc@highlinecapital.com EOE.
Friday, November 17, 2006
Dancing with the Stars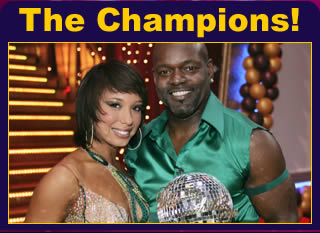 Cheryl Burke and Emmitt Smith
Headlines---
Marlin One Day Volume: 588,365
Marlin Press Release on Stock
Classified Ads---Senior Management
Small Ticket Business Off
EAEL Baltimore Washington Chapter Meeting
Classified Ads---Help Wanted
Small Business Survival Index Released
Cartoon---New Yorker
Story Credit Lessors—Up-Date
Leasing News Advisory Board
Holiday Sale---Help Wanted Ads
SEC's Full-Text Search Tool Now Live
BusinessFinance.com Provides 317 Sources
IBM Financing for Non-IBM Equipment
John McEwen joins ATEL Capital
Popular Leasing Celebrates Anniversary
Mark Gerlach joins US Bank Equipment
More Leasing News in News Briefs
News Briefs---
You May have Missed---
Sports Briefs---
"Gimme that Wine"
Calendar Events
Snapple Real Facts
Today's Top Event in History
This Day in American History
American Football Poem
######## surrounding the article denotes it is a "press release"
------------------------------------------------------------------------

Marlin One Day Volume: 588,365
One Day Volume: 588,365
Day's High: 23.02
Day's Low: 22.00
Previous Close: 23.00
Closing Price ($): 22.10
Change ($): -0.90
Change (%): -3.91
Exchange: NASDAQ
SNL.com
### Press Release ###########################

Marlin Business Services Corp. Announces Pricing of Offering by Selling Shareholder
MT. LAUREL, N.J., -- Marlin Business Services Corp. (Nasdaq: MRLN) announced the pricing of a public offering by Primus Capital Fund IV Limited Partnership and its affiliate, of an aggregate of 870,000 shares of its common stock at $22.00 per share. The Company will not receive any proceeds from the sale of the shares of common stock being offered by Primus Capital Fund IV Limited Partnership and its affiliate.
Piper Jaffray & Co. is the sole manager for the offering. Primus Capital Fund IV Limited Partnership and its affiliate have granted the underwriter a 30-day option to purchase up to 130,000 additional shares of common stock.
The offering is expected to close on November 21, 2006, subject to the terms and conditions of the purchase agreement.
About Marlin Business Services Corp.
Marlin Business Services Corp. is a nationwide provider of equipment leasing solutions primarily to small businesses. The Company's principal operating subsidiary, Marlin Leasing Corporation, finances over 60 equipment categories in a segment of the market generally referred to as "small-ticket" leasing (i.e. leasing transactions less than $250,000). The Company was founded in 1997 and completed its initial public offering of common stock on November 12, 2003. In addition to its executive offices in Mount Laurel, NJ, Marlin has regional offices in or near Atlanta, Chicago, Denver, Philadelphia and Salt Lake City. For more information, visit http://www.marlincorp.com or call toll-free at (888) 479-9111.
The registration statement relating to the common shares has been declared effective by the Securities and Exchange Commission. This press release shall not constitute an offer to sell or the solicitation of an offer to buy nor shall there be any sale of such common shares in any state in which such offer, solicitation or sale would be unlawful prior to registration or qualification under the securities laws of any such state. The offering of these securities will be made only by means of a prospectus, copies of which may be obtained from Piper Jaffray & Co.
SOURCE Marlin Business Services Corp.
Contact: Lynne C. Wilson, Senior Vice President and Chief Financial Officer of Marlin Business Services Corp., 1-888-479-9111, ext. 4108, lwilson@marlincorp.com
November 16th SEC filing (45 pages:)
http://leasingnews.org/PDF/Mrln_cmmn_stck.pdf
### Press Release ###########################
--------------------------------------------------------------

Classified Ads---Senior Management

Tim Sampson Winemaker and Co-Owner *
These job-wanted ads are free. We also recommend to both those seeking a position and those searching for a new hire to also go to other e-mail posting sites:
http://216.66.242.252/AL/LeasingNews/Classified.htm
In addition, those seeking employment should go to the human resource departments on company web sites for funders, captive lessors, and perhaps "broker-lessors."
To place a free "job wanted" ad here, please go to:
http://216.66.242.252/AL/LeasingNews/PostingForm.asp
Atlanta, GA
Commercial Finance and Leasing expert with proven success in the transportation finance industry. Working directly with company Presidents to develop national transportation programs.
Email: mll1946@comcast.net
Atlanta, GA
Experienced leasing exec looking for next challenge. Various asset types, deal sizes and channels. Turn-around or expansion opportunity.
Email: akimicata@mindspring.com
Baltimore, MD
25 year veteran of commercial and equipment leasing seeking a senior management position with leasing or asset based financing company in the southeast (Florida preferred)
Email: kellogg_md@yahoo.com
Denver, CO
Fortune 500 GM/SVP wants to team up with aggressive lender looking for Western expansion mid-market equip. finance/leasing. 20+ years experience within Rocky Mountain/Southwest and Ca markets.
Email: legal@csotn.com
Hope, NJ
25 years in optimizing call center operations, collections, billing, and back end revenue generation. Experienced in $7 + billion dollar portfolios. Verifiable achievements.
E-mail: cmate@nac.net
Irvine, CA
Credit executive, portfolio manager and syndication facilitator. Extensive business building experience in small and mid-ticket operations. Highly innovative. Fortune 100 audit and technology skills. Bottom-line manager.
Email: lenhubbard@bigfoot.com
Lawton, OK.
Twenty years, I have been the President of Cash Financial Services. I sold my loan portfolio.
Resume.
http://www.geocities.com/bobbybenmoore/
email: bobmooreok@email.com
Long Island, NY
Degree Banking/Finance. 13 years leasing exp. Now prez young leasing company where promises were not met. Interested in joining established firm with future.
Email: bob33483@yahoo.com
New York, NY, NJ, Ct Tri-State
Top Exec. middle and big ticket, top skills treasury, funding, ops, transaction detail, syndication, ready to max profit, help build quality operation. right now!
E-Mail: leasefinance@optonline.net
Philadelphia, PA
27 yrs. exp. sales, ops., credit, strategy, P&L mngmet. Most recently created & executed the biz plans for 2 highly successful Bank-owned small ticket leasing subsidiaries.
email: mccarthy2020@comcast.net
Salt Lake City, UT
GM in Sales, Marketing & Operations for Several technology captives. Seeking new adventure in Western States. Consultant of full time.
Email: stevegbdh@hotmail.com
San Francisco, CA
25 years experience w/global leasing company, sales,marketing,business dev., P&L responsibility, asset mgmt, brokering and re-marketing. Interested in joining an est. firm with a future.
Email: rcsteyer@yahoo.com
Sausalito, CA
Sr. Corp. officer, presently serving as consultant, fin. service background, M&A, fund raising, great workout expertise, references.
Email: nywb@aol.com
Syracuse, NY
Int. equip. leasing exec. 25 yrs global P&L sr. mngt., including corporate turnarounds, strategic planning, new biz dev., structure finance, contract neg., vendor leasing specialist.
Email: jimh356094@aol.com
Tampa, FL
20+ yrs small/middle ticket finance, operations/ sales management exper. Outstanding record of revenue enhancement, operational improvement and team development.
Email: rlindcpa@earthlink.net
Wilmington, DE
Over 15 years experience managing Credit, Risk Management and Fraud operations for large Financial Institution. Proven Results. Anywhere between NYC and DC for right opportunity.
Email: cklous@comcast.net
For a full listing of all "job wanted" ads, please go to:
http://216.66.242.252/AL/LeasingNews/JobPostings.htm

* http://www.yellowhawkcellar.com/
----------------------------------------------------------------

Small Ticket Business Off
by Christopher Menkin
Several observations lead me to write that the Small Ticket equipment leasing business appears off. This not only comes from sales personnel who are leaving companies, telling us the reasons why, but also from owners of companies who specialize in small ticket-application only, plus the Security Exchange Commission financial filings.
For instance, NetBank Business Finance:
"Its production was off by $19.3 million or 33% to $39.2 million as competition from other lenders increased."
While the press release did not have all these numbers, the SEC did, and putting them together you can see the pace has slowed down for Marlin Leasing:
Coupled also with what other companies are telling us, including many in Southern California, there seems to be a downward trend among those who "telemarket" for small ticket leasing business. Many believe there are just too many "broker/lessors" competing in this marketplace, while captive vendors grow, plus regional banks and large funders seek more inside house sales personnel.
Generally November and particularly December, like other "retailers," are very good sales months.
While it is too early to make a prediction, the Equipment Leasing and Finance Association Monthly Leasing and Finance Index was "up" comparing August to September. It should be noted the mix includes middle and large ticket leasing, whose numbers inflate the comparison. October will be interesting to see.
Wal-Mart, the merchandise leader, came out early with a "discount" program, slashing prices early, and stating they will go "cut deeper" to make sales. Certainly their competitors will follow. It's now secret that the season started early again, but the fact ads are working on the "Christmas Spirit" of buying may be significant. It no longer is just "Happy Holidays." They are pulling out all the stops, which is good for buyers who have cash or credit available.
The talk by this large retailer is it will be a profitable season, but the action to cut prices early, indicates they really don't think so---or otherwise, would have held their margins higher. They are running scared.
Yes, business does not like to talk negative or even indicate any problem in sales. You won't hear anything but "We want to have the best prices to attract buyers."
The same with the equipment leasing industry: "Business could not be any better."
It is a well known fact that those in the equipment leasing business are big liars about how well they are doing. Unless they are filling out an association dues form, they often quadruple their sales numbers in letting you know how well things are going.
In the release of the Federal Reserve policymaker October 24-25 meeting, the record revealed in their discussions about the economy's health and even as they decided to hold interest rates steady, the Fed members worried somewhat more about the risk of inflation than the danger of the economy cooling down too much.
Many pundits believe the Fed will lower rates after the first year, perhaps as early as the end of the first quarter. The low rates create many going after the smaller piece of the pie.
There are equipment leasing companies who are expanding, including developing other financial products to sell. Equipment leasing human resource directors who take out ads in our trade publication tells us they are having difficulty in finding "good people." Sales and operation personnel are in great demand. However, it appears the move is into leases over $150,000, which perhaps can be classified as lower-middle ticket sales.
Perhaps the marketplace is changing, or has changed. When I started equipment leasing in 1971 we wrote $500 equipment leases with Foothill and AVCO, 1st and ten percent. Maybe businesses like to put equipment leasing on their credit cards to not only get the "points" but pay off the balance in less than 36 months.
What the small ticket houses are telling me, off the record, business certainly could be better.
Here is the last ELFA-MFLI-25)
http://www.leasingnews.org/archives/November%202006/11-06-06.htm#grow
----------------------------------------------------------------

EAEL Baltimore Washington Chapter Meeting
The Green Turtle, in Columbia, MD, was the scene of the Eastern Association of Equipment Leasing's local Baltimore/Washington Chapter meeting on November 14th. The venue was a "Meet and Greet" with about 30 industry colleagues present. The event started at 4:30 and ended about 8 PM. Everyone mingled with one another looking for information about placing current or future transactions and keeping up with the latest industry trends.
This was one of the EAEL's regional events. Each regional chapter typically holds at least two local events annually and there are approximately 7 regions. These events have been gaining in number and in attendance over the last few years.

Nancy Pistorio, Madison Capital; John Hmelnicky, SunTrust
Leasing; Jim Ferguson, FSG Leasing; Art Sanchez, SunTrust;

Nancy Pistorio, Madison Capital; Dennis Horner, ELC

Josh Haisfield, Tom Davis, Jim Sterenburg, all of Equipment Leasing Company
Sent to Leasing News by:
Allan
Allan Levine, Chief Operating Officer
MADI$ON CAPITAL
9D Gwynns Mill Court
Owings M i ll s , MD 21117

Direct Line: 443.796.7337
Office: 443.796.7333
fax: 443.796.7200
Equipment and Vehicle Leasing Solutions
www.madisoncapital.com

----------------------------------------------------------------

Classified Ads---Help Wanted
Sales

Sales Reps
Location open. Requires previous leasing sales experience. Unequaled commissions. For full description & contact info click here.



Niche Market Sales Reps.
Not limited to, but includes:
- Dry cleaning
- Phone systems for small business
- Dental office
- Physicians office
- Laundry/dry cleaning equipment
Send your resume to sclerc@highlinecapital.com EOE.
National Machine Tool Financial Corporation
|
National Tel-Med Capital
|
National Business Finance

Sales Reps
Machine tools, construction, medical equip. Top competitive comp. package Fax resume: 847-871-4209 e-mail: chris@netlease.com

www.netlease.com
National has operated as an indirect lessor for over 25 years. They are expanding three of their divisions.
--------------------------------------------------------------

Small Business Survival Index Released
The Washington-based Small Business & Entrepreneurship Council (SBEC) released their 2006 small-business survival study. The results compare states for the tax, spending, regulatory and litigation burdens.
According to the Small Business Survival Index, some of the contributions of small businesses that make them the backbone of our economy are listed below:
99.9 percent of all U.S. businesses have fewer than 500 employees, while nearly 17,000 businesses employ greater than 500.
Small companies can account for more than 50 percent of nonfarm private GDP.
Small firms created 1,990,326 net new jobs, while larger firms employing over 500 lost 994,667 net jobs.
Small businesses also produce 13 to 14 times more patents per employee than larger firms and the patents are more likely to be in the top one percent of the most cited patents.
In the list of states that are the friendliest, here are the top ten:
South Dakota
Nevada
Wyoming
Washington
Florida
Mississippi
Alaska
Alabama
Texas
Michigan
Here is the full report, with the full listing of states to see where your area is (California, New Jersey and District of Columbia were the least friendly to small business, according to the Small Business & Entrepreneurship Council :)
http://www.sbsc.org/Media/pdf/SBSI_2006.pdf
--------------------------------------------------------------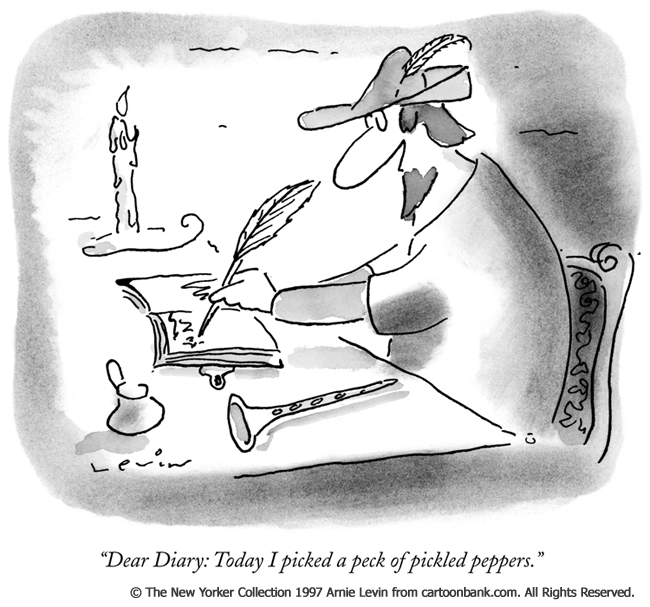 --------------------------------------------------------------

Story Credit Lessors—Up-Date
Story Credit Lessors
(for Broker/Lessors List "A," please click here, for list "B," pleae click here,
for Captive Lessor list, please click here,
for Funder List "A," please click here, for Funder List "B," who do not specialize in
"Story Credits please click here,
for "Super Broker/Lessor," who primarily place leases, click here )
These companies specialize in "C" and "D" credits, often news businesses, or businesses where the principal(s) have Beacon score around 600 or previous difficulties; meaning to become comfortable with the credit and financial situation you need to learn the "story" to make a positive decision, often requiring further security, shorter term, or additional guarantors. Many of these companies may also be a "B," but appear otherwise without the "story" to understand the full financial picture.
(To qualify for this list, the company must be a funder and not a "Broker/Lessor" or "Super Broker/Lessor", along with an acceptable Better Business Bureau Rating and no history of complaints at Leasing News. We reserve the right to not list a company who does not meet these qualifications.)
We encourage companies who are listed to contact us for any change or addition they would like to make. Adding further information as an "attachment" or clarification of what they have to offer would be helpful to readers is very much encouraged.
Business Reports: Companies listed may make any netiquette comment about their company or reports or other information in the footnote section of their listing. Leasing News recommends readers also view the footnote as well as the section itself or searching reports on the business.
It also should be noted that if a BBB report listing is found by a reader, as there may not have been one when this was last up-dated, please send the link to maria@leasingnews.org so Leasing News may up-date this section.
Leasing Associations: All non-profit leasing associations are abbreviated. To see the full name and learn more about the association, please click here.
BBB - Better Business Report | CBB - Leasing News Complaint Bulletin Board
| CNI - Current News Information
( To apply to be listed, please fill in this form and fax to 408.374.3843 or you
may e-mail to: kitmenkin@leasingnews.org )
Story Credit Form
Name
In Business Since
Contact
Website
Leasing Association

Employees

Geo
Area

Dollar
Amount

Business Reports

Financial Pacific Leasing
1975
Terey Jennings CLP,
800-447-7107, tjennings@finpac.com
www.finpac.com
EAEL, ELA, NAELB, UAEL (P)

115

Nationwide

$5,000-$50,000

106

Nationwide

$250,000 - $15,000,000+

45

Nationwide

$1,000 - $30,000

20

Nationwide

Vehicles Only

$10,000 - $1,000,000

12

National

$100,000 to $1,500,00

Summit Leasing, Inc.

1986

James, Klemens, Kevin, Mike, Mark

(800) 736-1530

www.summitleasing.com

UAEL (S)

12

CA, ID, MT, OR, WA

$20,000 - $400,000

10

11 Western State

$10,000.00 - $250,000.00

Allegiant Partners Incorporated

1998

415.257.4200

Doug Houlahan ext. 205

Paul Foster ext. 206

www.allegiant-partners.com

ELA, NAELB & UAEL (B)

9

Nationwide, including Alaska & Hawaii

*up to $500,000

8

Nationwide
(except LA, AR and AK)

$50,000 to $2,000,000

7

US Canada (F)

$50,000 to $3MM

$250,000 average transaction

7


Nationwide

$50,000 to $1.0 million. Our average size transaction is $250,000.
Preferred Range
$100,000 to $500,000


7

All 50 States

$5,000.00 - $65,000.00

American Leasefund, Inc.

1999

Tom Davis

tom@alclease.com

800.644.1182 - PH

503.244.0845 - FX

www.alclease.com

UAEL (Q)

6

Idaho, Montana, Oregon, Washington

$3,500 - $50,000

6

Nartionwide - 50 States

$25,000 +

6

Nationwide

$50,000 to $1MM

$250,000 average transaction

6

Arizona, California & Nevada

$10,000 to $200,000

5

U.S.

$50,000 - $1,000,000
(Master Lease)

5

Western U.S.

$25,000 - $350,000

3

USA

$10,000 to $100,000 with an average of $25,000 - $35,000

Barrett Capital Corporation
1975
Barry Korn
914-632-4200
Cell: 914.954.1900
Barrett@BarrettCapital.com
www.BarrettCapital.com
NVLA (H)

4

United States

Vehicles Only

$10,000 minimum

4

Northwestern
(see comments)

$5,000 - $50,000

4

Nationwide

$20,000, average transaction size is $200,000

Name
In Business Since
Contact
Website
Leasing Association

Employees

Geo
Area

Dollar
Amount

Business Reports
Business Reports: Companies listed may make any netiquette comment about their company or reports or other information in the footnote section of their listing. Leasing News recommends readers also view the footnote as well as the section itself or searching reports on the business.
It also should be noted that if a BBB report listing is found by a reader, as there may not have been one when this was last up-dated, please send the link to maria@leasingnews.org so Leasing News may up-date this section.
BBB - Better Business Report | CBB - Leasing News Complaint Bulletin Board
| CNI - Current News Information
------------------------------------------------------------------------
(A) Pawnee Leasing Corporation; Some times we go higher than $30,000, but our marketplace is from $1,000 to $30,000. Broker Qualify - One year time in business
(B) * Allegiant Partners has expanded their maximum transaction size from $250,000 to $500,000 for the 5 western states of California, Oregon, Washington, Nevada and Arizona.
In addition to increasing the transaction size Allegiant is offering more competitve rates for these A- and B+ transactions. Broker Qualify - For Broker qualification please click here.
Allegiant.pdf
(C) Mesa Leasing, Inc., Industries served: Titled vehicles (Trucks, trailers, OTR, etc.), Construction, Restaurants, and all the other "hard to get approved" industries. Broker Qualify - NAELB Members preferred but not required
(D) ABCO Leasing, Inc. in Seattle area has been operating since 1974 serving the broker community. We required full financial disclosure on every transaction. We do story transaction, but do not like to refer to them as "C" of "D" credits. We think of therm as "A" type credits that have not been discovered yet. In actuallity, we do not really like to look at what most describes as "D" credits. Broker Qualify - Broker Qualification, contact: Rowan Clark, Credit Manager
rowanc@abcoleasing.net Phone: 800.995.1897
(E) Black Rock Capital comment: We book anywhere between $15 to 20 million per year. We do no "app only" business and require a full financial package for each transaction. Our average size transaction is approximately $250k and, although, we concentrate in printing, packaging (steel rule die industry) and road construction equipment we do not rule out anything that makes sense. More information can be found at www.blackrockcapital.com. Broker Qualify - Please Call
(F) Black Rock Capital (Ireland) Limited and Black Rock Capital (UK) Limited provide the same services for small to middle market corporations in the European Economic Community and the United Kingdom.
(G) Cobra Capital, LLC. Comments: Our registered trademark "Making impossible possible" is our central marketing tagline for both strong and weak credits. I have developed a 10 year history, (from Cobra and my prior company GALCO), with specialty, non-conforming transactions (story credits) and have a solid reputation for candidly responding to our originators and lessees and working diligently to mitigate deal risk rather than making excuses to turn deals down. Our originators prefer our underwriting approach to non-conforming transactions since unlike most non-conforming funders, we prefer to mitigate risk versus jacking our return. Both Originators and Lessee's prefer our candid approach as we are also frequently asked to advise lessee's and lessors on the best way to structure their bank loans and raise capital due to our 25+ year banking and accounting backgrounds as my partner and I are both former bankers and CPA's.
| Partners Bio | LaSalle Bank Reference | Cole Taylor Bank Reference | Broker Qualify - Please Call
(H) Barrett Capital Corporatio: Broker Qualify - Please Call
(I)
(J) Boston Financial & Equity Corporation, most of our leases are venture capital backed startups and turnarounds. We require full financial disclosures, CPA and internal statements, no tax returns. We do not required additional collateral, no PG's or RE needed. Do not send deals with large tax liens, especially if they are payroll taxes. Broker Qualify - A deal in hand and a full package
(L) IFC Credit Corporation also services on a regular basis "A" and "B" credits, but it also considers "story credits." "As you say, we need to become comfortable with the credit and financial situation and learn the "story" to make a positive decision, often requiring further security, shorter term, or additional guarantors. I would describe the B and C type credits we fund as companies having 'checkered earnings'." Broker Qualify - Please Call
(M) Creative Capital Leasing Group: "We are able to fund tough deals, bad credits, BK's, past tax liens, start ups, used equipment, etc., because we look outside the transaction for real estate, and marketable securities to take as additional collateral." Broker Qualify - Please call Broker Manager, Todd or Jason
(N) Blackstone Capital Partners, L.P. lends up to 50% of verified auction value for working capital and/or equipment financing requests (we of course include equipment to be acquired in our valuation). Using this formula, allows Blackstone to approve deals on the assets rather than the credit or cash flow that other lenders desire. Also being an asset lender, we are looking for hard assets i.e. yellow iron, machine tool, manufacturing lines, textile etc... We do not care for soft assets such as computers, furniture, restaurant, or "white elephants" (equipment that is too specific to the clients needs and was specially built for them - there would be no resell available and our liquidity if repossessed would be in jeopardy). If you have any questions, please feel free to call, we will do our best to help or seek the answer for you. Broker Qualify - Please Call
(O) Bankers Capital " We will do ANY Type of Equipment, in ANY industry, in ANY state. We especially like 6-figure transactions with full financial packages no matter how good or bad they look. We look to structure the story C&D credits with any kind of additional collateral that makes sense. It could be with 2nd or 3rd mortgages on residential or commercial Real Estate, additional equipment, cash value life insurance, security deposits, vendor agreements. We look for any way to make the deal work instead of looking for any way to decline the deal." Broker Qualify - Please contact Larry LaChance
(P) Financial Pacific Leasing supports a nationwide network of Brokers and Lessors. We specialize in "B" and "C" credits for established companies as well as companies under two years in business. Broker Qualify - Please Call or see "Prospective Broker" section on website
(Q) American Leasefund, Inc. funds small hard to do transactions under $50,000.00. Most of the transactions are "app only". We look for additional collateral or larger first payments to help the weaker credits. We maintain and service our own portfolio. All of our lessee billings are done via ACH. Broker Qualify - Please Call
(R) Dolsen Leasing has served the 11 Western States since 1958 and specializes in B & C Credits for established and new companies. We require a full financial package and offer both leases and financing for new and used equipment in the range of $10,000.00 to $250,000.00. Specialties include titled vehicles for both existing and new owner operators. Story credits are considered as long as credit has been reestablished and trends are positive. Credit decisions are based on old fashioned common sense, not credit scores, allowing us a very quick turnaround-often the same day. We accept broker business and also have in house salesmen. Broker Qualify - Please call or visit www.dolsenleasing.com
(S) We at Summit Leasing consider ourselves to be primarily "B" credit lenders, working almost exclusively through brokers. Broker Qualify - Contact us
(T) TechLease - due to previous experiences, TechLease is vertically focused on three primary sectors: Semiconductor, Media and Aerospace. We fund all deals and hold paper an all equipment under $250,000. Deals over $150,000 we typically want to meet the Lessee face-to-face. We prefer business in California, however we will fund nationwide. Broker Qualify - Please Call
(U) Radiance Capital, LLC specializes in start-up business. These are the northern states we do business in AK, AZ, CA, CO, ID, OR, WA. Click here to read our Product overview
and Press Realease. Broker Qualify - Please Call
(V) Agility Solutions; we fund all equipment used by Wireless Internet Service Providers.
Click here to see Leasing News story. Broker Qualify - Please Call
(W) Forum Financial Services, Inc., prefer venture capital backed start-ups and middle market to large corporate turnaround companies including companies in bankruptcy and post bankruptcy. Our absolute minimum sales for an established business with financial problems are $10.0 million. (this does not include venture capital backed start-ups). Broker Qualify - Please visit our website
at www.forumleasing.com or call 972-690-9444 ext. 225
(X) Advantage Funding - While we also consider quality equipment leasing as a funder, in the title vehicle leasing business, we consider all types of situations and credits and speciality vehicles for commercial use. We have a history of understanding all types of title vehicle leasing. Broker Qualify - Please Call
(Y) Gonor Funding specializes in hard to fund leases with D credit. Collateral based with good rates and commission program. Broker Qualify - Please Call
(Z) "TEAM Equipment Leasing is a structured lender for brand new businesses or for older companies with previous credit problems. We do not credit score. The secret to producing an approval for C-Credits starts with interviewing your customer." Broker Qualify - Click here for Broker Enrollment Form
--------------------------------------------------------------

Leasing News

Chairman, Advisory Board

Bob Teichman, CLP
Teichman Financial Training, Sausalito, CA.

Advisory Board

Bob Baker, CLP.
Wildwood Financial Group, Ellisville, Missouri
Edward Castagna
Nassau Asset Management, Westbury, NY.
Steve Crane, CLP
Bank of the West, Walnut Creek, CA.
Phil Dushay
Global Financial Services, Manhattan, NY.
Steve Gabriel

Porter Novelli-Advanced Tech Division, Campbell, CA

Ken Greene, Esq.
Larkspur, California
Theresa M. Kabot, CLP

Kabot Commercial Leasing, Seattle, WA.

Robert S. Kieve

Empire Bradcasting, San Jose, CA.

Bruce Kropschot

Kropschot Financial Services, Vero Beach, FL.

Fred St. Laurent
SFBI Recruiters, Atlanta, GA.
Andrew Lea, M.A.
McCue Systems, Inc. Burlingame, CA.
Armon L. Mills, CPA
San Diego Business Journal, San Diego, CA.
Dan Pulcrano

Metro Newspapers, San Jose, California

Steve Reid, CLP
Pacific Capital Bank, Santa Barbara, CA.
Shawn D. Halladay
The Alta Group, Salt Lake City, UT
Ginny Young

Brava Capital, Orange, CA.

Publisher/Editor

Christopher "Kit" Menkin
--------------------------------------------------------------

Lease a "Help Wanted" Ad
Reach more readers at a lower price than any other equipment leasing internet publication. These are experienced individuals, well-informed as they read Leasing News to keep up-to-date.
Christmas Special
31 Days
(Extra ten days)
You can't beat this low "lease rate" and reach more of the audience you are seeking than at Leasing News!!!
Help Wanted Ad Pricing Criteria
$500.00 minimum for four lines
$75.00 each additional line
- Design work to help create the ad is free.

- Description of your company is free
(company description cannot have more lines than your ad)
Cost Per Day (based on ad price)
$500.00 - $16.13 per day
$600.00 - $19.35 per day
$700.00 - $22.58 per day
$800.00 - $25.81 per day
$900.00 - $29.03 per day

All rates are subject to change.
Three month, Six month and One year contracts available with a discount.
To see sample size of ads, please go here
If you prefer a " non-employment" ad, we sell a banner ad, please click here
for pricing.
--------------------------------------------------------------

SEC's Full-Text Search Tool Now Live
Just last week, SEC Chairman Christopher Cox broke communication precedent by posting a letter on Sun Microsystems CEO Jonathan Schwartz's blog. Now Cox has again broken new ground, announcing that the contents of electronically-filed financial statements can now be searched using a full-text search tool on the SEC's Web site.
Users can sort through the full text of EDGAR filings from the last four years by entering a keyword or other search query. They can also search SEC filings by type. The feature is still being developed, but the SEC has earmarked roughly $50 million to transform the financial statements in its EDGAR database into interactive information over the next three years.
The searches by SIC will bring up the latest information chronologically, and specific information on specific companies are easier to obtain:
http://searchwww.sec.gov/EDGARFSClient/jsp/EDGAR_MainAccess.jsp
The Main SEC Search Page:
http://www.sec.gov/edgar/searchedgar/webusers.htm
### Press Release ###########################

BusinessFinance.com Now Provides 317 Sources For Equipment Financing
BusinessFinance.com, home of the largest funding directory and capital source in America, is announcing that they now have 317 sources for equipment financing available in their funding directory.
Foothill Ranch, CA--(BusinessFinance.com, home of the largest funding directory and capital source in America, is announcing that they now have 317 sources for equipment financing available in their funding directory. They have found that equipment financing can benefit businesses in multiple ways. It gives businesses access to the equipment they need right away to either expand or startup, while also providing excellent tax benefits for businesses. On their website, www.businessfinance.com, their funding directory made up of 4,952 business capital sources can be searched free of charge.
Detailed information on equipment financing and how to go about obtaining equipment financing is available at www.businessfinance.com. Related information found on the topic of equipment finance includes equipment leasing, equipment sales and leasebacks, and the general equipment loan. Businesses like an equipment loan because it allows them to write off up to $25,000 of an items value on their first year of taxes. Financing for equipment can include special machinery, software, computers, or even office furniture.
"Our funding directory includes over 317 sources for equipment financing lenders," says Corey Pierce, CEO of BusinessFinance.com. "You will also find many other financing options available to your business on our website."
To complement their information on equipment financing and other financing options, BusinessFinance.com offers the Business Finance Coach which shows businesses step-by-step how to build their business credit to ensure financing. They also provide information on establishing five vendor lines of credit, three business credit cards, and one business bank loan that will all work together to help businesses increase their credit scores. The Business Finance Coach can be found at www.businessfinancecoach.com.
"We take businesses step-by-step through the process of building business credit, while also helping put businesses in contact with quality lenders," says Pierce.
Further information on BusinessFinance.com can be obtained through their website www.businessfinance.com.
### Press Release ##########################
### Press Release ###########################

IBM Expands Vendor Financing Options for Manufacturers and Suppliers
of Non-IBM Equipment, Software and Services
ARMONK, NY -- -- IBM (NYSE: IBM) announces that it is expanding its vendor financing scope by offering financing capabilities to non-IBM manufacturers and suppliers in fast-growing industries. IBM Global Financing (IGF), the lending and leasing arm of IBM, will work with these companies to develop working capital financing, inventory financing and extended payment agreements to improve their access to and use of capital to drive incremental customer sales. It is one of the largest extensions of IBM's Global Financing business since the company first began offering equipment leases on IBM PCs and servers in the mid-eighties.
"As companies become more globally integrated and trade efficiencies become more critical, IBM is making a difference by helping manufacturers and suppliers more actively manage their working capital to unlock money trapped in their supply chains," said John Callies, general manager of IBM Global Financing. "IBM is expanding its business scope to provide a platform of commercial and client financing offerings to business partners and other companies to achieve their business goals in both our primary IT domain and in adjacent market spaces."
According to IDC Research Director, Technology Financing & Management Strategies Joseph Pucciarelli, as IT technology continues to grow in sophistication, other types of equipment have become increasingly IT-centric such as point-of-sale devices, medical imaging equipment, and communications hardware. Together, he says they fuel a worldwide-wide leasing and financing market that exceeds $125 billion annually -- an incredible market opportunity by every measure.
Some of the key areas currently being investigated by IBM Global Financing include the Industrial, Communications and Distribution sectors. Through these vendor financing arrangements, IGF will work with manufacturers, suppliers, resellers and other companies to help them create further competitive differentiation and increased business value for their customers.
IBM Global Financing's expansion is representative of similar moves in other parts of the business that are earning the company its leadership position as the "innovator's innovator." IBM is focused on helping clients unlock value across their entire enterprise: For example, through its IBM Global Business Services and IBM Global Technology Services divisions the company is aligning with its business partners to diagnose, design, build and operate business processes for its customers, including supply chain optimization and financing.
IBM Global Financing has traditionally provided financing to resellers and business partners for non-IBM hardware, software and services as part of an IBM solution. In contrast, these new deals extend the reach of IBM's financing arm above and beyond IBM solutions, leveraging the company's multitude of client relationships to add financing offerings that appeal to a wider variety of businesses looking to maximize returns on invested capital, drive sales and provide budgeting flexibility for their clients.

IBM signaled its expansion strategy to the industry recently, through a rapid succession of deals that offer working capital, inventory financing, and end-user leasing to a broader range of non-IBM technology equipment manufacturers and distributors. The deals include agreements with Tech Data, AbsoluteSKY, Juniper Networks and Symbol Technologies.
IBM is best positioned to provide financing expertise to its business partners because of its position as the world's largest IT financier. IBM Global Financing has a worldwide asset base of nearly $31 billion, serving 125,000 clients in more than 40 countries. Since the launch of this division in the mid-eighties it has focused exclusively on helping companies manage their capital structures through leasing, lending and IT disposition initiatives.
"Many existing financiers approach the market from either a customer or supplier viewpoint," says Pucciarelli. "IBM Global Financing, by virtue of its requirement to provide financing for customer solutions, brings a new focus to this marketplace -- solutions financing. This new orientation will undoubtedly challenge the status quo and likely result in a broader range of leasing and financing options for commercial companies worldwide."
About IBM Global Financing
IBM Global Financing (IGF), the financing business segment of IBM and the world's premier single-source provider for multi-vendor IT financing solutions, serves commercial clients ranging from small businesses to more than 90% of the Global Fortune 100. With assets of $31 billion worldwide, IGF provides project financing, commercial financing and asset-recovery services to 125,000 clients in more than 40 countries. Additional information can be found at
http://www-03.ibm.com/financing/us/
Contact:
Fred Clarke (IBM)
914-765-6700 (office)
914-715-5986 (cell)
fredc@us.ibm.com
### Press Release ###########################

ATEL Capital Names Regional Vice President, Northeast
ATEL Capital Group is pleased to announce that John McEwen has joined the company as regional vice president. In this role, McEwen will be responsible for lease originations in the Northeastern United States.
McEwen's background includes a wide range of direct sales and vendor experience with Comdisco Electronics Group, General Electric Capital, Mellon US Leasing, Textron Financial as well as equipment finance sales and management positions with several regional banks.
McEwen will be located in West Long Branch, New Jersey. TX, to take advantage of the large Fortune 1000 customer base with capital equipment needs.
"John's track record in providing FAS qualified and IRS tax-advantaged operating leases is one of the best in the industry. His experience with all equipment types and lease structures combined with his enthusiastic and aggressive commitment make him a perfect fit for ATEL", commented ATEL's Senior Vice President, Bill Bullock
### Press Release ###########################

Popular Leasing Celebrates 10-Year Anniversary
St. Louis, MO – This November, Popular Leasing USA (PLUSA) celebrates ten years of operation beginning in its infancy in 1996 from three employees to nearly 100 at its peak.
There have been growing pains, successes and lessons learned. The one thing that has been consistently evident, however, has been the passionate value added service our sales organization, support staff and management team have brought to our customers, vendors and business relationships.
"As we celebrate the accomplishments of our first ten years," noted president, Fred Van Etten, "I want to thank all of our current and former employees who helped build PLUSA and create the solid foundation we now have.
"It is my vision that we will continue to build on the strengths we have created over the last ten years. However, like all successful companies, our products and services will be continuously updated and aligned to the ever changing competitive landscape. I am confident we will be able to meet our Shared Agreements in light of those our teams focused efforts."
"I foresee an even brighter future for PLUSA as we transition from an independent company to one that closely collaborates with our parents, Banco Popular North America and Popular, Inc. We will utilize all available delivery channels for our services and leverage Banco Popular's infrastructure to become more efficient in all areas of our operation."
Popular Leasing is recognized by the St. Louis Regional Chamber & Growth Association (RCGA) and St. Louis Commerce Magazine as one of fifty winners of the 2006 "Greater St. Louis Top 50 Businesses Shaping Our Future" for the second consecutive year. The coveted and prestigious honor puts the company in the ranks with the region's leading manufacturing, technology, healthcare and financial services companies.
Entrants in the competition were judged on the significance of how their employee growth, revenue growth, facility expansion, acquisitions, and community service positively impacted the St. Louis region. More than 100 leading companies applied for the award.
For recognition, Popular Leasing will receive a spotlight in the December issue of the magazine with an editorial about its history and what distinguished them as a recipient. Popular Leasing president, Fred Van Etten, will be formally presented the prestigious award by the master of ceremonies at a gala dinner to be held December 14 at the Hyatt Regency St. Louis at Union Station.
This award marks a significant milestone in the growth and success of Popular Leasing, its contributions to the local community and visibility as a leading employer in the region.
About Popular Leasing:
Popular Leasing U.S.A. is ranked the 39th largest bank-owned leasing company in the United States providing small to mid-ticket commercial, medical, veterinary and municipal equipment financing in all fifty states, Canada, Puerto Rico and the USVI. For more information, visit: www.poplease.com
About Banco Popular:
Banco Popular North America (BPNA), headquartered in Chicago, Illinois, is one of the leading community banks in the U.S. with 141 branches in six states: California, Florida, Illinois, New Jersey, New York and Texas. Its core businesses include retail and commercial banking services, mortgage and consumer lending, and investment services. Banco Popular was named one of the "100 Best Companies to Work For" in 2005 by FORTUNE Magazine and ranks among the top 10 Small Business Administration lenders in the country. Banco Popular North America is a subsidiary of Popular, Inc. (NASDAQ: BPOP). For more information about Banco Popular North America, visit the company's website at www.bancopopular.com
### Press Release ###########################

U.S. Bank Equipment Finance names Mark Gerlach Relationship
Manager for Machine Tool Finance Group
http://www.leasingnews.org/items/USBank.gif
GREENFIELD, N.H. — U.S. Bank Equipment Finance has named Mark Gerlach as relationship manager for its machine tool finance group. He covers the northeastern region of the United States from his base in New Hampshire.
Gerlach has worked in the financial services industry for more than 20 years in various sales and sales management positions with The CIT Group, Combined Capital I, LLC, Microshare Technology Finance and Mellon US Leasing. He can be reached by phone at (603) 547-2270.
"We are excited to have a well respected professional like Mark on board with the machine tool finance group. Mark has consistently proven himself as a high performer in the marketplace and we look forward to having him as a member of our team," said Matt Morozovsky, regional vice president, and to whom Gerlach reports.
U.S. Bank Equipment Finance, one of the largest bank-affiliated equipment finance companies in the nation, has been providing quality equipment finance solutions for 35 years. It's a major funding source for companies in virtually every industry sector nationwide. The machine tool finance group offers manufacturers and vendors flexible and competitive lease financing for metal cutting, fabrication, plastics and woodworking equipment. Visit U.S. Bank Equipment Finance online at www.usbank.com/leasing.
U.S. Bank Equipment Finance is part of U.S. Bancorp (NYSE: USB). With assets of $217 billion, U.S. Bancorp is the 6th largest financial holding company in the United States. The company operates 2,467 banking offices and 4,943 ATMs, and provides a comprehensive line of banking, brokerage, insurance, investment, mortgage, trust and payment services products to consumers, businesses and institutions. U.S. Bancorp is the parent company of U.S. Bank. Visit U.S. Bancorp on the web at www.usbank.com.
Sites of Reference:
http://www.usbank.com/leasing
### Press Release ###########################
--------------------------------------------------------------

News Briefs----
Boeing gets 29 new orders with list price of $5 billion
http://seattletimes.nwsource.com/html/businesstechnology/2003433742_webboeing16.html
ABN AMRO sets up China leasing business
http://asia.news.yahoo.com/061116/3/2t008.html
First Leasing Bank provides $100m investment chance
http://www.gulf-daily-news.com/Story.asp?Article=161898&Sn=BUSI&IssueID=29241
Turkey: Islamic Finance Transactions in Turkey
Overview of Islamic Finance
http://www.mondaq.com/article.asp?articleid=41706&lastestnews=1
Sterling Bancorp Declares $0.19 Dividend on Common Shares
http://biz.yahoo.com/prnews/061116/nyth158.html?.v=61
Sandy Spring Bancorp Announces 4th Quarter Dividend
http://www.prnewswire.com/cgi-bin/stories.pl?ACCT=104&STORY=
/www/story/11-16-2006/0004476174&EDATE=
CIT Opens New Office in Jacksonville, Florida
http://www.prnewswire.com/cgi-bin/micro_stories.pl?ACCT=683178&TICK=CIT&STORY=
/www/story/11-16-2006/0004475917&EDATE=Nov+16,+2006
GE Predicts 15% Gain in Sales From Developing Nations
http://www.bloomberg.com/apps/news?pid=20601103&sid=ahN5vfApdhHc
HP earnings surge, beating Wall Street estimates
http://www.usatoday.com/money/companies/earnings/2006-11-16-hp_x.htm
Washington Post will cut newsroom jobs
http://www.stltoday.com/stltoday/business/stories.nsf/story/
F00193CEDB26F04586257228000F3000?OpenDocument
Dell shares fall as company postpones Q3 earnings report
http://www.siliconvalley.com/mld/siliconvalley/16028497.htm
AMD plans to cut 375 jobs, up to 50 in Silicon Valley
http://www.siliconvalley.com/mld/siliconvalley/16028607.htm
Consumer Costs Decline for Second Month
http://www.chicagotribune.com/business/sns-ap-economy,0,6851408.story?coll=
chi-business-hed
Mortgages for illegal immigrants getting more common
http://seattletimes.nwsource.com/html/businesstechnology/
2003433010_mortgage16m.html
---------------------------------------------------------------


You May have Missed---
Two-Thirds of US Banking Customers Don't Feel Valued by Their Bank: IBM Study
http://www.marketwire.com/mw/release_html_b1?release_id=185350
---------------------------------------------------------------

Sports Briefs----
Buyers lining up for possible bid to buy Cubs from Tribune Co.
http://cbs.sportsline.com/mlb/story/9808752/rss
Carrie Underwood to headline 10th Annual Salvation Army kick-off
http://www.prnewswire.com/broadcast/25773/consumer.shtml
Nothing comes easy for Chargers in Denver—Ira Miller
http://www.mercurynews.com/mld/mercurynews/16030857.htm
Shell fined $12,500 for criticizing officials
http://www.theredzone.org/news/showarticle.asp?ArticleID=4610
----------------------------------------------------------------


"Gimme that Wine"
A Second Pour of Good News About Substance in Red Wine
http://www.washingtonpost.com/wp-dyn/content/article/2006/11/16/
AR2006111600705.html
France Will Export $100m Wine to China This Year
http://www.wines-info.com/html/2006-11/189/2006111614140349.html
Willamette Valley Vineyards sells and earns less on Q3
http://portland.bizjournals.com/portland/stories/2006/11/13/daily16.html
Private Label Brands Grow by 30% in Last Year
http://www.winebusiness.com/news/DailyNewsArticle.cfm?dataid=45421
Wine Prices by vintage
http://www.winezap.com
http://www.wine-searcher.com/
US/International Wine Events
http://www.localwineevents.com/
Winery Atlas
http://www.carterhouse.com/atlas/\
Leasing News Wine & Spirits Page
http://two.leasingnews.org/Recommendations/wnensprts.htm
The London International Vintners Exchange (Liv-ex)
is an electronic exchange for fine wine.
http://www.liv-ex.com/
----------------------------------------------------------------

Calendar Events This Day
Homemade Bread Day
A day for the family to remember and enjoy the making, baking and eating of nutritious homemade bread.
Queen Elizabeth I: Accession Day
1558; anniversary of accession of Elizabeth I to English throne; celebrated as a holiday in England for more than a century after her death in 1603.
World Peace Day
----------------------------------------------------------------

The average raindrop falls at 7mph
----------------------------------------------------------------

Today's Top Event in History
1953 - No. 1 Billboard Pop Hit: "Rags to Riches," Tony Bennett.
[headlines]
----------------------------------------------------------------

This Day in American History
1734-Peter Zenger, Colonial printer and journalist who established the New York Weekly Journal (first issue, Nov 5, 1733), for libel against the colonial governor, but continued to edit his newspaper from jail. Trial was held during August 1735. Zenger's acquittal was an important early step toward freedom of the press in America. Zenger was born at Germany in 1697, came to the US in 1710 and died July 28, 1746, at New York, NY.
1758- English churchman Philip Embury, 30, married Margaret Switzer. Afterward immigrating to America, Embury was later encouraged by his cousin Barbara Heck to found a Methodist society in New York City in 1768. Embury thus became the first Methodist preacher in North America.
http://www.famousamericans.net/philipembury/
1774-The first military organization to oppose the British was the Light Horse of the City of Philadelphia, PA, organized by 28 gentlemen, three of whom were members of the Committee of Correspondence of the First Congress of America, to resist the aggressions of the British Crown
1800 - The United States Congress held its first session in Washington in the partially completed Capitol building. President John Adams ( who was elected in 1796; he was Washington's vice-president, beating Thomas Jefferson 71 to 68 electoral votes) became the first occupant of the Executive Mansion, later called the White House. The second U.S. census recorded a population of 5,308,483, including 896,849 slaves. The total number represented a ten-year increase of 2,379,269: the number of slaves increased by 199,168. The center of the U.S. population was 18 miles southwest of Baltimore, a westward shift from 1790 reflecting the expansion of the frontier. African resettlement of black slaves in Virginia was proposed for the first time by the Virginia Assembly. The nonbinding resolution and its successors reflected antislavery attitudes in the South in the early years of the nineteenth century, even among influential slaveholders. In 1802, 1805, and 1816 similar resolutions were passed by the Virginian Assembly. In congressional elections the Republicans gained six Senate seats to take an 18-13 majority over the Federalist. In the House they gained 27 seats to take a 69-36 majority. This year's contest for the presidency revealed a sharp political division between the Federalist Party and the Republican, or Democratic-Republican Party (forerunner of the Democratic Party.) ( Also note the firsts two elections, George Washington ran unopposed, and chose not to run for a third term The Federalist, advocates of a strong central government and representing the well-to-do business class, choose as their candidate President John Adams. The Republicans, the party of limited government and the agricultural interests, selected Thomas Jefferson of Virginia. The Constitution provided for each elector in the Electoral College to vote for two candidates. The candidate with the most votes would become president and the one with the second highest total, vice president. The Republican electors cast 73 votes for Jefferson and the same number for Aaron Burr, the Republican candidate for vice president. The Federalist electors cast 65 votes for Adams; 65 votes for Charles Cotesworth Pinckney, their candidate for the vice presidency (he was secretary of state and in the previous election came in third with 59 electoral votes); and one for John Jay. The tie between Burr and Jefferson for the presidency meant the election would have to be decided in early 1801 by the House of Representatives. The problems caused by this election contributed to the passage, and ratification in 1804, of the Twelfth Amendment to the Constitution.
"The person having the greatest number of votes for President, shall be the President, if such number be a majority of the whole number of Electors appointed; and if no person shall have such majority, then from the persons having the highest numbers not exceeding three on the list of those voted for as President, the House of Representatives shall choose immediately, by ballot, the President.
But, in choosing the President, the votes shall be taken by States, the representation from each state having one vote; a quorum for this purpose shall consist of a member or members from two-thirds of the states, and a majority of all the states shall be necessary to a choice."
http://www.gpoaccess.gov/constitution/pdf/con023.pdf.
1842- George Latimer, who had escaped from a Virginia plantation, was arrested in Boston under the Fugitive Slave Act. A campaign began to free Latimer and end Massachusetts' complicity with slavery. Within months, enough pressure was put on the Virginia slave owner to force him to sell Latimer. Soon after, Bay State lawmakers passed the "Latimer Statute," which forbade the use of public facilities or services to hold or arrest fugitive slaves. His son Lewis became a famous inventor.
http://www.freeessaysnet.com/viewpaper/7803.html
http://www.ideafinder.com/history/inventors/latimer.htm
http://edison.rutgers.edu/latimer/glat1.htm
http://www.4littlescientists.com/id111_files/LewisLatimer.htm
1851- The United States Post Office issued a 1-cent carrier stamp to make paying delivery fees easier. It was a first and last for stamps: the first to depict an American eagle; and the last to make paying fees easier. Carrier stamps were used during the period of 1851-1863 to help pay for the costs of delivering letters from one post office to another and for collecting and delivery of letters in the same city. Prior to 1863 letters were dropped off at post offices or street mail boxes, available since 1858 according to the USPS. The addressee was required to pick up the letter from the post office to which it was ultimately delivered. In some of the larger cities, for a small fee of usually one or two cents, the letter could be delivered (carried) to the street address of the addressee, hence the "carrier" service and the "carrier stamp". In 1863, for the first time, free delivery to the street address was made available in 49 of the largest cities in the U.S. Over time many more cities instituted this "free delivery", something which we take for granted today. However, it wasn't until 1896 that the first free rural deliveries were instituted on a trial basis in West Virginia. Over time, RFD, or rural free delivery, became an important part of the U.S. Postal Service and is taken for granted today, as well.
http://www.1847usa.com/identify/19th/1861.htm
1855-In San francisco, Gambler Charles Cora shot and killed Gen. William H. Richardson, the U.S. Marshal, on Clay near Leidesdorff. Richardson was drunk, and insulted Cora's mistress, Arabella (Belle).
1856- The first "Thanksgiving Day" celebration observed in San Francisco, California.
1862- Confederate Secretary of War George B Randolph resigns (grandson of Thomas Jefferson, another trivia fact: his portrait appears on the $100 Confederate dollar bill). after only 8 months because of conflicts with Confederacy President Jefferson Davis.
http://www.csawardept.com/history/Cabinet/Randolph/
http://www.currencygallery.org/vignettes/randolph.htm
(part of an interesting letter sent to Randolph when he was Secretary of War:
"Our negroes are property, the agricultural class of the Confederacy, upon whose order and continuance so much depends--may go off (inflicting a greet pecuniary loss, both private and public) to the enemy, convey any amount of valuable information, and aid him by building his fortifications, by raising supplies for his armies, by enlisting as soldiers, by acting as spies and as guides and pilots to his expeditions on lend and water, and bringing in the foe upon us to kill and devastate; and yet, if we catch them in the act of going to the enemy we are powerless for the infliction of any punishment adequate to their crime and adequate to All them with salutary fear of its commission. Surely some remedy should be applied, and that speedily, for the protection of the country aside from all other considerations. A few executions of leading transgressors among them by hanging or shooting would dissipate the ignorance which may be supposed to possess their minds, and which may be pleaded in arrest of judgment."
1869—The Suez Canal opens.
( lower half of: http://memory.loc.gov/ammem/today/nov17.html )
1869 - hurricane force southwesterly winds swept the Berkshires and Green Mountains of New England causing extensive damage to forests and structures
1878- Progressive Era reformer Grace Abbott was born in Grand Island, Nebraska.
http://memory.loc.gov/ammem/today/nov17.html
1887-"The Overland Limited" began the first transcontinental daily railroad service. Passengers changed trains at Omaha, NE with direct service between Chicago, Il, and Portland, OR, and between Chicago and San Francisco, CA, by the Union Pacific Railroad Company.
1901-In San Francisco, the first Chinese Telephone Company opened.
1911-Omega Psi Phi, fraternity, founded on the campus of Howard University.
http://www.angelfire.com/me2/psipsi/founders.html
http://www.quedog.com/index1.html
1915-trumperter Shorty Sherock born Minneapolis, Minn.
http://www.artistdirect.com/music/artist/bio/0,,492416,00.html?artist=Shorty+Sherock
1913 - The first ship sails through the Panama Canal, which connects the Atlantic and Pacific oceans.
1916 Birthday of Shelby Foote, American writer, famous for his three-volume narrative on America's Civil War.
1917-The U.S.S. Fanning and the U.S.S. Nicholson were the first naval vessels to sink an enemy submarine in the Atlantic. At 4:10pm in latitude 57 degrees 37 minutes N, longitude 8 degrees 12 minutes W, the Fanning, while in convoy, sighted the periscope of a submarine. The Fanning headed for the spot, and dropped depth charges. The Nicholson, one of the vessels of the convoy, speeded to the spot and also dropped depth charges. the German submarine U-58 came to the surface. The Nicholson fired three shots from her stern while the Fanning headed for the submarine and fired its bow gun. After three shots, the crew of the submarine came on deck and surrendered. The submarine sank shortly afterward. The commanding officer of the Finning was Lieutenant Commander Arthur Shcuyler Carpenter, and the commanding office of the Nicholson was Lieutenant Commander Frank Dunn Berrien.
1918 - Influenza deaths reported in the United States have far exceeded World War I casualties.
1919-The first bank with resources exceeding $1 billion was the National City Bank (later named Citibank), New York City, whose assets this day were $1,027,928,114.31
1919 -- Sylvia Beach opens Shakespeare & Company, first combination English-language book shop & lending library in Paris; befriends many of world's writers, particularly in the 1920s/30s, when her shop was a gathering place for expatriate writers & French authors pursued newfound interest in U.S. literature. She also published the first edition of Joyce's Ulysses.
http://www.themodernword.com/joyce/bookstore_image_middle.jpg
http://members.aol.com/noelriley/sylvia.html
http://www.amazon.com/exec/obidos/tg/detail/-/0393302318/
104-3191958-8595946?v=glance
1923-Edward Miguel "Mike" Garcia, baseball player born at San Gabriel, CA. Garcia, known as the "Big Bear," was one of the Cleveland Indian's best starting pitchers in the early 1950s. He won 19 games in 1954 when the Indians won the American League pennant. Died at Fairview Park, OH. January 13,1986
1927 - A tornado cut a seventeen mile path across Alexandria and southeastern Washington, DC, injuring 31 persons. The tornado struck the Naval Air Station where a wind gust of 93 mph was recorded. A waterspout was seen over the Potomac River ninety minutes later.
1930-Robert Bruce "Bob" Mathias birthday, former congressman and Olympic gold medal decathlete, born Tulare, CA.
1930-composer David Amram born Philadelphia, PA
http://www.edkeane.com/About%20the%20Artists/David%20Amram/David-Amram.htm
http://www.fmp.com/amram/
1933 - The movie The Invisible Man opened to audiences. Actor Claude Rains made his film debut in it.
http://www.amazon.com/exec/obidos/tg/detail/-/6300185281/
104-3191958-8595946?v=glance
1935-trombone/French horn player Roswell Rudd born, Sharon, CT
http://www.mindspring.com/~scala/rudd.htm
http://www.geocities.com/BourbonStreet/3420/revrudshcep.html
1938 - Orchestra leader Kay Kyser, spoke to a College of the City of New York (CCNY) audience about the "inner workings and artistic features of swing music." It was the first of a series of lectures on swing music given by Kyser, who went on to radio to present "The Kollege of Musical Knowledge".
1938 –Guitarist/singer Gordon Lightfoot born Orillia, Ontario, Canada. His biggest hit is the million-selling No. 1 single "Sundown" in 1974.
http://gordonlightfoot.com/GordonLightfootBiography.shtml
1941 - Less than a month before Pearl Harbor, Japanese Prime Minister General Tojo outlined a three-point plan he said was aimed at peace in East Asia.
1941 - Ernst Udet, WWI flying Ace, head of the German Luftwaffe Ordnance Department, commits suicide after disagreements with the Nazi leadership.
http://www.spartacus.schoolnet.co.uk/FWWudet.htm
http://www.acepilots.com/wwi/ger_udet.html
1944-Birthday of Baseball Hall of Fame pitcher George Thomas "Tom" Seaver, Fresno, CA.
1947-Sam Donahue cuts "Sax-O-Boogie," Capital 1508.
http://www.amazon.com/exec/obidos/ASIN/B0000665AJ/inktomi-musicasin-20/
ref%3Dnosim/104-3191958-8595946#product-details
1948-Howard Dean birthday, presidential candidate and Governor of Vermont (D), born East Hampton, NY
1948---Top Hits
Buttons and Bows - Dinah Shore
On a Slow Boat to China - The Kay Kaiser Orchestra (vocal: Harry Babbitt & Gloria Wood
A Tree in the Meadow - Margaret Whiting
One Has My Name (The Other Has My Heart) - Jimmy Wakely
1949-The first transatlantic airplane flight carrying 100 people was "The Champ," a four-engine Air Force C-47, Globemaster 82 tons, built by the Douglas Company, Santa Monica, CA. It was commanded by Captain John M. Kelly of west Palm Beach, FL. The plane took off at 3:35pm from Mobile, AL with 103 persons aboard, including 90 Air Force replacement personnel and a crew of 13. It landed at Marham, England, at 7:305pm on November 18. Total flying time was 23 hours.
1952 - Hawaii's first television station, KONA in Honolulu, began operation.
1953 - No. 1 Billboard Pop Hit: "Rags to Riches," Tony Bennett.
1953 - The temperature at Minneapolis, MN, reached 71 degrees, their warmest reading of record for so late in the autumn.
1954 - Golfer Arnold Palmer turned professional when he signed a contract with Wilson Sporting Goods.
1955 - an early cold wave finally comes to an end in Helena, MT after 138 consecutive hours of sub-zero temperatures. The lowest temperatures during that spell was -29
1956---Top Hits
Love Me Tender - Elvis Presley
The Green Door - Jim Lowe
Singing the Blues - Guy Mitchell
Singing the Blues - Marty Robbins
1962- President Kennedy dedicates Dulles International Airport outside Wash DC
http://www.metwashairports.com/Dulles/history.htm
1964- The Mets sign Yogi Berra to a two-year contract as a coach.
1964---Top Hits
Baby Love - The Supremes
Leader of the Pack - The Shangri-Las
Come a Little Bit Closer - Jay & The Americans
I Don't Care (Just as Long as You Love Me) - Buck Owen
1965 - No. 1 Billboard Pop Hit: "I Hear a Symphony," The Supremes.
1965-Baseball owners elected William D. "Spike) Eckert
Commissioner of Baseball to replace the retiring Ford Frick. Eckert, a retired Air Force general and comptroller of the Air Force, proved to be a poor choice. He was removed from office in 1969.
1968—The Heidi Game. Certainly John Madden on "Monday Night Football" will mention this tonight. NBC Television cut away from the broadcast of a football game between the Oakland Raiders and the New York Jets with several minutes remaining on the clock in order to being a special production of "Heidi" on time. After the special began, the Raiders scored two touchdowns in the final minute to earn a 43-32 comeback victory. Football fans deluged NBC with telephone calls, and networks eventually decided to delay the start of regular programming if athletic events ran over their allotted time.
http://www.nfl.com/news/mostmemorable10.html
1970 - On the former WABC-FM in New York, Elton John recorded an album live, marking the first time a concert was aired live while it was being recorded for release. It was titled, "11/17/70".
http://www.amazon.com/exec/obidos/ASIN/B000001EGI/inktomi-musicasin-20/
ref%3Dnosim/104-3191958-8595946
1971-Rod Stewart & the Faces release A Nod Is As Good As A Wink To A Blind Horse, their third LP together. The group scores its biggest hit, "Stay with Me," which hits #17. The LP does make it to the Top Ten.
1972---Top Hits
I Can See Clearly Now - Johnny Nash
I'd Love You to Want Me - Lobo
I'll Be Around - Spinners
My Man - Tammy Wynette
1973 - President Nixon told an Associated Press managing editors meeting in Orlando, Florida, that "people have got to know whether or not their president is a crook. Well, I'm not a crook."
1975 - No. 1 Billboard Pop Hit: "That's the Way (I Like It)," KC & the Sunshine Band.
1978-Linda Ronstadt's anthology album "A Restrospective" becomes her eighth gold album.
1980---Top Hits
Lady - Kenny Rogers
The Wanderer - Donna Summer
Another One Bites the Dust - Queen
Could I Have This Dance - Anne Murray
1980 - John Lennon's Grammy-winning "Double Fantasy" two-record set is released.
1980 - Roger Mudd started work as NBC's chief Washington correspondent. Mudd left CBS after being passed over as a replacement for Walter Cronkite's on "The CBS Evening News". Today he announces for "The History Channel" and is an author of several books.
http://www.allbookstores.com/browse/Author/Mudd,%20Roger
1981 - On ABC's daytime drama, "General Hospital," Luke Spencer married Laura Baldwin in what was called "the wedding of the year". A television audience of 14 million viewers watched as they exchanged vows. The television couple would divorce in 2001.
http://abc.go.com/daytime/generalhospital/
http://soapzone.com/gh/
1982- NFL Strike Ends: NFL players, on strike for two months, ended their walkout, but the season, originally set for 16 games, had to be cut to nine games. The regular play-off arrangement was also scrapped, replaced by a special Super Bowl Tournament involving the 16 teams with the best records.
1984 - Ten weeks after its first appearance in the Hot 100 at number 80, Wham!'s single, "Wake Me Up Before You Go-Go" reaches the No. 1 spot. George Michael and Andrew Ridgeley hold their lead for three weeks.
1985- Bhagwan with his Oregon sex cult dismantled and his ninety-three Rolls Royces sold off after his arrest for violating US immigration laws and bioterrorist followers busted for poisoning town-folk, Bhagwan Shree Rajneesh is deported to India where he dies in 1990.
http://www.apologeticsindex.org/b40.html
http://www.skepticfiles.org/cultinfo/rolls.htm
http://www.empnet.com/imageworks/Raj1.htm
http://www.quackwatch.org/11Ind/gordon3.html
http://www.cnn.com/2002/US/West/12/21/cult.plea.ap/
http://www.religioustolerance.org/rajneesh.htm
http://www.stelling.nl/simpos/bhagwan_shree_rajneesh_osho.htm
1988---Top Hits
Wild, Wild West - The Escape Club
The Loco-Motion - Kylie Minogue
Bad Medicine - Bon Jovi
Runaway Train - Rosanne Cash
1988 - Another in a series of storms brought heavy snow to the mountains of the western U.S. Totals ranged up to 17 inches at Bob Scott Summit in Nevada. Winds around Reno NV gusted to 80 mph. The Alta and Sundance ski resorts in Utah received 14 inches of snow.
1989 - Freezing temperatures overspread the southeastern U.S. in the wake of the severe weather outbreak of the previous two days. Eight cities reported record low temperatures for the date, including Gilbert AR with a reading of 8 degrees. A fast moving storm blanketed the Great Lakes Region and Upper Ohio Valley with snow during the night. Totals ranged up to 12 inches at Pellston MI and Little Valley NY.
1993---Top Hits
I'd Do Anything For Love (But I Won't Do That)- Meat Loaf
Again- Janet Jackson
All That She Wants- Ace Of Base
Gangsta Lean- DRS
1995 - Directed by Rob Reiner, The American President opened in United States theaters. The comedy-drama about a widowed US president and a lobbyist who fall in love, starring Michael Douglas, Annette Bening, Martin Sheen, and Michael J. Fox, did very well at the box office. The film was nominated for five Golden Globe awards, including Best Picture and Best Director.
1997- San Francisco 49ers retire Joe Montana's #16
http://www.msnbc.com/news/994953.asp?cp1=1
1998 - Retailers in the U.S. are hit with a wave of superstar releases on what the industry dubs "Super Tuesday." Among the sets released are Garth Brooks' "Garth Brooks: Double Live," Whitney Houston's "My Love is Your Love," Mariah Carey's "#1's," Jewel's "Spirit," and three soundtracks associated with the animated film "The Prince of Egypt."
1998---Top Hits
Doo Wop (That Thing)- Lauryn Hill
Lately- Divine
Because Of You- 98 Degrees
The First Night- Monica
2000- Pittsburgh catcher Jason Kendall signs the richest contract in Pirates' history. The $60 million, six-year contract extension, which includes a $4 million signing bonus, starts with a base salary of $6 million in 2002 and peaks at $13 million in 2007.
--------------------------------------------------------------

American Football Poem
SEE IT THROUGH
by Edgar A. Guest (1881-1959)
When you're up against a trouble, Meet it squarely, face to face; Lift your chin and set your shoulders, Plant your feet and take a brace. When it's vain to try to dodge it, Do the best that you can do; You may fail, but you may conquer, See it through!
Black may be the clouds about you And your future may seem grim, But don't let your nerve desert you; Keep yourself in fighting trim. If the worst is bound to happen, Spite of all that you can do, Running from it will not save you, See it through!
Even hope may seem but futile, When with troubles you're beset, But remember you are facing Just what other men have met. You may fail, but fall still fighting; Don't give up, whate'er you do; Eyes front, head high to the finish. See it through!
Edgar A Guest,. often referred to as the common man's poet. was a staff writer for the Detroit News (Michigan) and had his poetry published in the paper for many years.
--------------------------------------------------------------

SuDoku
The object is to insert the numbers in the boxes to satisfy only one condition: each row, column and 3x3 box must contain the digits 1 through 9 exactly once. What could be simpler?
http://leasingnews.org/Soduku/soduko-main.htm

--------------------------------------------------