Seeking 2 Years + Experience, Vendor Focus Preferred
Well Established Funding Sources
Nearly 15 Years Reputation for Performance
Large Commission Structure
with the Right Book of Business
Confidential Interview: Sarah Weston
Resume: jobs@taycor.com, (310) 895-7718
Monday, November 30, 2009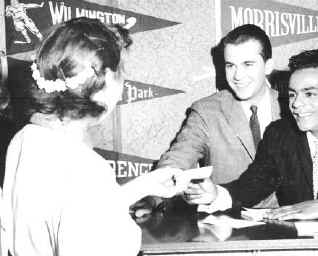 Dick Clark with Johnny Mathis, October 15, 1957*
Longtime host of "American Bandstand," Richard Wagstaff "Dick" Clark born November 30, 1929 Mount Vernon, NY, perhaps considered "America's Oldest Teenager." 1952 hosted "Bandstand" in Philadelphia, taking over "American Bandstand" 1957 until October 7, 1989.
*(Mathis released two singles in 1957, "Wonderful, Wonderful" and "It's Not For Me To Say," and the following year, "Chances Are." His album, Johnny's Greatest Hits (1958), the first of the greatest hits albums, remained on the charts a record 490 weeks. Many great singers were introduced first by Dick Clark on "American Bandstand")
http://www.imdb.com/name/nm0163863/
Headlines---
Pictures from the Past
Balboa Capital Christmas Party 1991 & 1992
Classified Ads--- Asset Management
Please join the Leasing News Salvation Army Team
Bank Beat---Hillcrest Bank, Hillcrest Bank Leasing
Dubai and its Debt—by Christopher Menkin
"It is so slow…" new Contest submissions
October Leasing News "The List"
Leasing News Top Stories-November 23-27
Classified Ads---Help Wanted
Cartoon--- Privatizing the President
Leasing 102 by Mr. Terry Winders, CLP
Type of Lease Margins
Fort Collins, Colorado--Larimer Humane Society
News Briefs----
Georgia Bank failures more costly than earlier wave
Ga. banks expect more scrutiny of pay, perks
Washington Banks recovering, Some not
MGM gambles on $8.5 billion Vegas project
Tiger Woods: Injuries Caused by Wife, Not SUV
You May have Missed---
Sports Brief---
"Gimme that Wine"
Today's Top Event in History
This Day in American History
Football Poem
SuDoku
Daily Puzzle
GasBuddy
Weather, USA or specific area
Traffic Live----
######## surrounding the article denotes it is a "press release"
--------------------------------------------------------------

--------------------------------------------------------------

--------------------------------------------------------------

--------------------------------------------------------------

--------------------------------------------------------------

--------------------------------------------------------------

--------------------------------------------------------------

--------------------------------------------------------------
--------------------------------------------------------------
-------------------------------------------------------------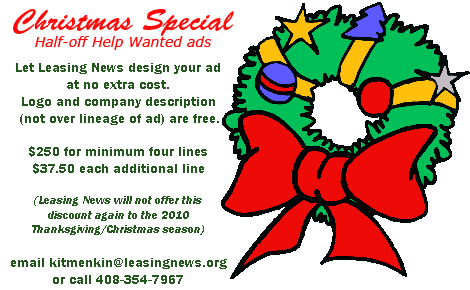 News Briefs----
---------------------------------------------------------------



You May have Missed---
----------------------------------------------------------------

Sports Briefs----
----------------------------------------------------------------

----------------------------------------------------------------


"Gimme that Wine"
Wine Prices by vintage
http://www.winezap.com
US/International Wine Events
http://www.localwineevents.com/
http://www.wine-searcher.com/
Winery Atlas
http://www.carterhouse.com/atlas/
Leasing News Wine & Spirits Page
http://two.leasingnews.org/Recommendations/wnensprts.htm
The London International Vintners Exchange (Liv-ex) is an electronic exchange for fine wine.
http://www.liv-ex.com/
----------------------------------------------------------------

Today's Top Event in History
[headlines]
----------------------------------------------------------------

This Day in American History
1729 ---Birth of Samuel Seabury, first bishop of the American Protestant Episcopal Church. (Following the American Revolution, Seabury helped formulate the constitution which made the American Protestant Episcopal Church independent and autonomous from the Church of England.)
1782-The Articles of Peace between Great Britain and the U.S., which were to end America's War of Independence, were signed at Paris, France . The refined and definitive treaty of peace between Great Britain and the U.S. was signed at Paris, on September 3, 1783. In it, "His Britannic Majesty acknowledges the United Sates...to be free, sovereign and independent states; that he treats them as such; and for himself, his heirs and successors, relinquishes all claims to the government, propriety and territorial rights of the same, and every part thereof..." The time delay was not only due to communication by sea, but time was needed for over 100,000 loyalists to leave the United States. Also known as Tories, the loyalists suffered various penalties for their loyalty to the Crown, including confiscation of property, removal from public office, and punitive taxation. Probably no more than 10% of the colonials were Tories, who were generally well-to-do, engaged in commerce, or the professions, or public officials. Many fled to Canada, where they were granted land if they fought in the British Army, some to England. Some returned after the war. Many, however, had remained behind, thinking Great Britain would win the war. After the conflict, those Tories that did remain were able to recover at least part some of their confiscated property, according to historians. In 1784 a major depression crippled the U.S. economy, prompting states to institute separate measures to aid recovery. The hardships suffered during this depression led to Shay's Rebellion on January 25,1787.
1810---Birthday of rifle maker Oliver Fisher Winchester, rifle maker. His company acquired rights to manufacture pistols and rifles patented by Tyler Henry and others. The repeating rifle was in full production by 1860, and was in heavy demand during the Civil War, during which Winchester continued to improve the rifle's design by acquiring other patents. He renamed the company the Winchester Repeating Arms Company in 1866. A political and philanthropic figure, he was lieutenant governor of Connecticut (1866–67) and made large donations to Yale.
1812 -- American forces invaded Canada at Queenston on October 13 and lost.
British forces under General Brock hurried down the road from Niagara-on-the-Lake to reinforce the troops at Queenston. When they arrived, the fight began to warm up and the main body of the American militia, on the U.S. side, refused to cross the river to back up the success of their comrades. Their cowardice in abandoning the brave men who had gone before, and the poor leadership of the American Forces changed victory to defeat and possibly changed the entire outcome of the war. General Brock led an attack against the forces on the hill and was killed by a sniper's bullet in the first charge. U.S. forces were back again on this date with an army of 5,000 troops assembled near Buffalo. A small force crossed the river and captured a British battery. General Smythe demanded the British surrender Fort Erie, when this was refused, he called off the invasion plan. His men broke their weapons in frustration and humiliation. Smythe was publicly called a coward and challenged to a duel by U.S. Col. Peter Proter. He resigned his command of the frontier, but was dismissed from the army in disgrace by the Senate. After two years of bloodshed, misguided and misdirected efforts, the armies were back where they started. There was no doubt that both sides of the river gave a heartfelt sigh of relief when the Treaty of Ghent ended the war in December, 1814.
http://www.goniagarafalls.com/history.html
1835-Birthday of Samuel Langhorne Clemens, known as "Mark Twain, " Celebrated American author, whose books include: The Adventures of Tom Sawyer, The Adventures of Huckleberry Finn and The Prince and the Pauper. Born at Florida, MO, Twain is quoted as saying, "I came in with Halley's Comet in 1835. It is coming again next year, and I expect to go out with it." He did Twain died at Redding, CT, Apr 21, 1910 (just one day after Halley's Comet perihelion).
http://memory.loc.gov/ammem/today/nov30.html
1854 -- "Fighting Mary" Eliza McDowell born. A social worker, she helped organize the first women's local union of the Amalgamated Meat Cutters in 1902. Comprised mostly of women workers, the Local grew to more than 1,000 members.
http://www.chicagotribute.org/Markers/McDowell.htm
http://womenshistory.about.com/library/bio/blbio_mcdowell_mary.htm
1866-Construction begins on the first underwater highway tunnel, the Washington Street Tunnel, beneath the Chicago River, Chicago, IL. The total length of the tunnel and its approaches as 1,520 feet. It was lowered in 1907 to provide a clear draft of 27 feet in the Chicago River.
1874 – Birthday of Lucy Maud Montgomery; Canadian writer, famous for her juvenile books, especially Anne of Green Gables (rejected by several publishers) published in 1908, and followed by six sequels.
http://www.kirjasto.sci.fi/lmmontg.htm
1875 - A severe early season cold wave set November records. Temperatures plunged to 5 degrees in New York City, NY, 2 below at Boston, MA and 13 below at Eastport, ME
1887-The first softball game was played at the Farragut Boat Club, Chicago, IL. The game was invented by George W. Hancock, who devised a set of rules that gradually developed as the game progressed. A broomstick was used for the bat and a boxing glove for the ball. The game was known variously as Diamond Ball, Fast Ball, Kitten Ball, Playground Ball, and recreation Ball. It was named softball by Walter C. Hakanson.
1907-Nov 30 or 31 st Disappearance of SF Police Chief William Biggy
http://www.sfmuseum.org/sfpd/sfpd1.html
http://www.thejukejoint.com/franksinatrajr.html
1906-Birthday of John Dickson Carr lives. Pseudonyms Carr Dickson, Carter Dickson, Roger Fairbairn. American born writer of detective fiction, whose specialty was "locked-room" puzzles, which he developed to its limits. Published about 80 mysteries. Fifty of them featured one of his three detectives - Henri Bencolin, Dr. Gideon Fell, & Sir Henry Merrivale.
http://www.kirjasto.sci.fi/jdcarr.htm
1912-Birthday of Gordon Parks, film director/writer (The Learning Tree) lives. Photographer for Life magazine, director of "The Learning Tree" & "Shaft", called a "Twentieth Century Renaissance man" by the NAACP, who awarded him its Spingarn Medal in 1972.
1915 - "Brownie" McGee, blues singer and guitarist, born Knoxville, Tennessee. Best known as part of the duet Brownie McGee and Sonny Terry. Died February 16, 1996, Oakland, California.
http://www.island.net/~blues/sonnyter.html
http://www.bluespower.com/a-bm01.htm
http://www.imdb.com/name/nm0569185/
1924-Birthday of Shirley Chisholm, first black woman to serve in U.S. Congress. Got legislation passed that guaranteed minimum wages for domestic workers. Angered the political powers by actively seeking the presidency, winning 154 delegates. After serving seven terms, Chisholm retired from Congress in 1982, becoming a professor at Mount Holyoke College.
1929-Birthday of Dick Clark, long-time host of "American Bandstand, entertainer, producer, born Mount Vernon, NY.
1929--Birthday of Joan Gana Cooney, television producer. After winning an Emmy for an anti-poverty special in 1966, she raised the funds to found the Children's Television Workshop which developed and produced Sesame Street, The Electric Company, and provide home and hearth for the Muppets.
1931-- William Ernest "Bill" Walsh birthday, Pro Football Hall of Fame coach, 49ers, Born Los Angeles, CA.
http://www.sportspublishinginc.com/Titles/Bill-Walsh-Finding.html
1931 –Trumpet player Jack Sheldon Birthday
http://www.jacksheldon.com/
1931-The Joy of Cooking is published, perhaps the most popular all-purpose cookbook, self-published by Irma Rombauer (1877-1962—her son by the way started Rombauer Winery in Napa making outstanding wine.) Rombauer's book was a comforting voice for cooks during the Depression, and the book grew into an institution. The first commercial edition of the book appeared in 1936, and it offered a revolutionary "action format" (chronologically ordered ingredients followed by instructions) now commonplace in cookbooks. In reality, she was not a cook, and most of the recipes she collected from friends and others, and wrote in a style for people who were not cooks. The numerous editions overseen by Rombauer and later her daughter and grandson sold more than 14 million copies.
1933 –Birthday of African-American artist Sam Gilliam, born, Tupelo, Mississippi. Artist known for unique manipulation of materials resulting in painted sculpture or suspended paintings. His work was in the exhibit African-American Artists 1880-1987.
http://www.ket.org/content/painting/gilliam.htm
http://www.artcyclopedia.com/artists/gilliam_sam.html
http://www.crosstownarts.com/CrosstownArts/client_art/sam/sam.html
1937 –Birthday of Noel Paul Stookey, American folk singer. Stookey was "Paul" of the 1960s folk trio Peter, Paul & Mary. Converted in the late 1960s, Stookey is now a Christian recording artist, and prefers using his "born again" name, "Noel."
http://www.peterpaulmary.com/people/nps.htm
http://www.noelpaulstookey.com/index.html
http://www.peterpaulmary.com/people/nps.htm
1938-- Bunny Berigan records Bix Biederbeck's "Davenport Blues."
1939-- Dwight David Eisenhower was issued pilot's license No. 93,258 by the Civil Aeronautics Administration. He learned to fly when he was a lieutenant colonel on General Douglas Macarthur's staff in the Philippines. He is the only president of the United States to hold an airplane pilot's license.
1940-- Charlie Parker cuts first date with Jay McShann Band, Radio KFBI, Wichita, KS, " I've Found a New Baby."
1941- Japanese Emperor Hirohito consulted with admirals Shimada and Nagano. Hirohito was deeply concerned by the decision to place "war preparations first and diplomatic negotiations second" and announced his intention to break with centuries-old protocol and, at the Imperial Conference on the following day, directly question the chiefs of the Army and Navy general staffs — a quite unprecedented action. Konoe quickly persuaded Hirohito to summon them for a private conference instead, at which the Emperor made it plain that a peaceful settlement was to be pursued "up to the last". Chief of Naval General Staff Admiral Osami Nagano, a former Navy Minister and vastly experienced, later told a trusted colleague "I have never seen the Emperor reprimand us in such a manner, his face turning red and raising his voice." The war preparations continued without the slightest change.
1943--OHATA, ALLAN M. Medal of Honor
Sergeant Allan M. Ohata distinguished himself by extraordinary heroism in action on 29 and 30 November 1943, near Cerasuolo, Italy. Sergeant Ohata, his squad leader, and three men were ordered to protect his platoon's left flank against an attacking enemy force of 40 men, armed with machine guns, machine pistols, and rifles. He posted one of his men, an automatic rifleman, on the extreme left, 15 yards from his own position. Taking his position, Sergeant Ohata delivered effective fire against the advancing enemy. The man to his left called for assistance when his automatic rifle was shot and damaged. With utter disregard for his personal safety, Sergeant Ohata left his position and advanced 15 yards through heavy machine gun fire. Reaching his comrade's position, he immediately fired upon the enemy, killing 10 enemy soldiers and successfully covering his comrade's withdrawal to replace his damaged weapon. Sergeant Ohata and the automatic rifleman held their position and killed 37 enemy soldiers. Both men then charged the three remaining soldiers and captured them. Later, Sergeant Ohata and the automatic rifleman stopped another attacking force of 14, killing four and wounding three while the others fled. The following day he and the automatic rifleman held their flank with grim determination and staved off all attacks. Staff Sergeant Ohata's extraordinary heroism and devotion to duty are in keeping with the highest traditions of military service and reflect great credit on him, his unit, and the United States Army.
1943 - On Capitol Records, Nat 'King' Cole and his trio recorded "Straighten Up and Fly Right", the first recording for the King Cole trio.
1945---Top Hits
It's Been a Long, Long Time - The Harry James Orchestra (vocal: Kitty Kallen)
That's for Me - Dick Haymes
I'll Buy that Dream - The Pied Pipers
Shame on You - The Lawrence Welk Orchestra (vocal: Red Foley)
1948 --Baseball's Negro National League announced they are disbanding; the 1949 is their last season. The National Negro American League closed its doors in 1962, although its fans were less and less after the 1950's as blacks began to play in the major leagues.
http://www.negroleaguebaseball.com/history101.html
http://www.nlbpa.com/history.html
1950-- Clover Dairy Company, Wilmington, DE, sold their first can of concentrated milk called Sealtest. Two parts of water were added to one part fluid milk. The Clover Dairy Company was a division of the National Dairy Products Corporation.
Originally it was only a "test," thus the name on the can.
1950--BARBER, WILLIAM E. Medal of Honor
Rank and organization: Captain U.S. Marine Corps, commanding officer, Company F, 2d Battalion 7th Marines, 1st Marine Division (Rein.). Place and date: Chosin Reservoir area, Korea, 28 November to 2 December 1950. Entered service at: West Liberty, Ky. Born: 30 November 1919, Dehart, Ky. Citation: For conspicuous gallantry and intrepidity at the risk of his life above and beyond the call of duty as commanding officer of Company F in action against enemy aggressor forces. Assigned to defend a 3-mile mountain pass along the division's main supply line and commanding the only route of approach in the march from Yudam-ni to Hagaru-ri, Capt. Barber took position with his battle-weary troops and, before nightfall, had dug in and set up a defense along the frozen, snow-covered hillside. When a force of estimated regimental strength savagely attacked during the night, inflicting heavy casualties and finally surrounding his position following a bitterly fought 7-hour conflict, Capt. Barber, after repulsing the enemy gave assurance that he could hold if supplied by airdrops and requested permission to stand fast when orders were received by radio to fight his way back to a relieving force after 2 reinforcing units had been driven back under fierce resistance in their attempts to reach the isolated troops. Aware that leaving the position would sever contact with the 8,000 marines trapped at Yudam-ni and jeopardize their chances of joining the 3,000 more awaiting their arrival in Hagaru-ri for the continued drive to the sea, he chose to risk loss of his command rather than sacrifice more men if the enemy seized control and forced a renewed battle to regain the position, or abandon his many wounded who were unable to walk. Although severely wounded in the leg in the early morning of the 29th, Capt. Barber continued to maintain personal control, often moving up and down the lines on a stretcher to direct the defense and consistently encouraging and inspiring his men to supreme efforts despite the staggering opposition. Waging desperate battle throughout 5 days and 6 nights of repeated onslaughts launched by the fanatical aggressors, he and his heroic command accounted for approximately 1,000 enemy dead in this epic stand in bitter subzero weather, and when the company was relieved only 82 of his original 220 men were able to walk away from the position so valiantly defended against insuperable odds. His profound faith and courage, great personal valor, and unwavering fortitude were decisive factors in the successful withdrawal of the division from the deathtrap in the Chosin Reservoir sector and reflect the highest credit upon Capt. Barber, his intrepid officers and men, and the U.S. Naval Service.
1952-- On a local New York television show, Jackie Robinson accuses the Yankee organization of being racist due to its failure to have a black player on the club.
1953---Top Hits
Rags to Riches - Tony Bennett
Many Times - Eddie Fisher
Ricochet - Teresa Brewer
There Stands the Glass - Webb Pierce
1954-The first meteorite known to have struck a person crashed through the roof of a house at Sylacauga, AL, bounced off a radio, and struck Mrs. Elizabeth Hodges on the hip. she was not permanently injured. The space rock was a sulfide meteorite weighing 8.5 pounds and measuring seven inches long. It was put on display in the University of Alabama Museum of Natural History, Moundville, AL.
1954-Birthday of June Pointer, Pointer Sisters, born Oakland, California.
http://www.thepointersistersfans.com/june.html
1955 - Billy Idol (William Michael Albert Broad), Guitarist, singer, songwriter, born Middlesex, England.
http://mr.mayhemchaos.tripod.com/mc00idol/id8.html
http://www.billyidol.com/v1/frame.html
1956- Floyd Patterson won the heavyweight title by knocking out Archie Moore in the fifth round of a fight in Chicago. Patterson claimed the title made vacant by the retirement of Rocky Marciano on April 27.
1961---Top Hits
Runaround Sue - Dion
Please Mr. Postman - The Marvelettes
Goodbye Cruel World - James Darren
Big Bad John - Jimmy Dean
1964 - A cold wave brought temperatures to 17 below at Minneapolis and 3 below at Springfield, IL
1965 - Following a visit to South Vietnam, Defense Secretary McNamara reports in a memorandum to President Lyndon B. Johnson that the South Vietnamese government of Nguyen Cao Ky "is surviving, but not acquiring wide support or generating actions." McNamara warned that there was no guarantee of U.S. military success and that there was a real possibility of a strategic stalemate, saying that "U.S. killed in action can be expected to reach 1,000 a month." In essence, McNamara cautioned Johnson that sending additional troops was not likely to prevent the stalemate. In the end, however, Johnson chose to seek a military solution. By 1969, there were more than 500,000 U.S. troops in Vietnam. 1967-- Julie Nixon & David Eisenhower announce their engagement
1968 - Diana Ross and the Supremes hit t#1 on the music charts with "Love Child", a controversial song for the times. It stayed at #1 for two weeks.
1969---Top Hits
Come Together/Something - The Beatles
And When I Die - Blood, Sweat & Tears
Na Na Hey Hey Kiss Him Goodbye - Steam
Okie from Muskogee - Merle Haggard
1969 -- Simon & Garfunkel's first TV special airs. Sponsor AT&T backs out when they learn that the duo plan to show footage of Bobby Kennedy's funeral march and clips of the Vietnam War.
1971 - As the "ABC Movie of the Week", ABC-TV presented "Brian's Song". The story was about Chicago Bears Brian Picolo and his friendship with Gayle Sayers, who watched him die a tragic death. The movie rated a 32.9 and a 48 share. "Brian's Song", performed by Michel Legrand, was the movie's theme.
1974 - The Eagles released their hit, "Best of My Love", but it would take until March 1,1975 for it to hit #1 on the top 40 charts.
1977---Top Hits
You Light Up My Life - Debby Boone
Don't It Make My Brown Eyes Blue - Crystal Gayle
How Deep is Your Love - Bee Gees
The Wurlitzer Prize (I Don't Want to Get over You) - Waylon Jennings
1983-- Radio Shack announces the Tandy Model 2000 computer (80186 chip)
1985--Separate Lives" by Phil Collins & Marilyn Martin topped the charts and stayed there for a week.
1985---Top Hits
Separate Lives - Phil Collins & Marilyn Martin
Broken Wings - Mr. Mister
Never - Heart
Too Much on My Heart - The Statler Brothers
1987 -- "Weird Al" Yankovic records first of his "Even Worse" LP: "Melanie" & "Stuck In A Closet With Vanna White".
1987 — Los Angeles Raiders running back Bo Jackson rushes for 221 yards in just his fifth career NFL game as the Raiders beat Seattle 37-14. Jackson scores on runs of 91 and 2 yards, and adds a 14-yard touchdown catch
1988 -- LL Cool J performs the first rap concert held in Africa.
1991 ---93 cars and 11 truck accident near Coalinga, California (Central California, after the grape vine,) during a dust storm, 17 die and 150 are injured. The area is well-known for its "tully" fog and dust storms.
1991-"Set Adrift on Memory Bliss" by P.M. Dawn topped the charts and stayed there for a week.
1991 -Minneapolis ended the month with 46.9 inches of snow, the most ever for November and for any month. Although the official start of winter was still 3 weeks away, the city had already surpassed the normal seasonal snowfall record with 55.1 inches since October 1 (normal for the entire winter is 49.2 inches)
1993 --Brady gun bill signed into law.
2000 --Free agent Mike Mussina inks an $88.5 million, six-year contract with the Yankees. The ten-year veteran compiled a 147-81 record with a 3.53 ERA as an Oriole hurler.
--------------------------------------------------------------

Football Poem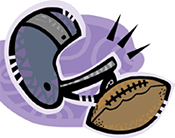 Robert William Service -
Carry On
It's easy to fight when everything's right,
And you're mad with the thrill and the glory;
It's easy to cheer when victory's near,
And wallow in fields that are gory.
It's a different song when everything's wrong,
When you're feeling infernally mortal;
When it's ten against one, and hope there is none,
Buck up, little soldier, and chortle:
Carry on! Carry on!
There isn't much punch in your blow.
You're glaring and staring and hitting out blind;
You're muddy and bloody, but never you mind.
Carry on! Carry on!
You haven't the ghost of a show.
It's looking like death, but while you've a breath,
Carry on, my son! Carry on!
And so in the strife of the battle of life
It's easy to fight when you're winning;
It's easy to slave, and starve and be brave,
When the dawn of success is beginning.
But the man who can meet despair and defeat
With a cheer, there's the man of God's choosing;
The man who can fight to Heaven's own height
Is the man who can fight when he's losing.
Carry on! Carry on!
Things never were looming so black.
But show that you haven't a cowardly streak,
And though you're unlucky you never are weak.
Carry on! Carry on!
Brace up for another attack.
It's looking like hell, but -- you never can tell:
Carry on, old man! Carry on!
There are some who drift out in the deserts of doubt,
And some who in brutishness wallow;
There are others, I know, who in piety go
Because of a Heaven to follow.
But to labour with zest, and to give of your best,
For the sweetness and joy of the giving;
To help folks along with a hand and a song;
Why, there's the real sunshine of living.
Carry on! Carry on!
Fight the good fight and true;
Believe in your mission, greet life with a cheer;
There's big work to do, and that's why you are here.
Carry on! Carry on!
Let the world be the better for you;
And at last when you die, let this be your cry:
Carry on, my soul! Carry on!
--------------------------------------------------------------

SuDoku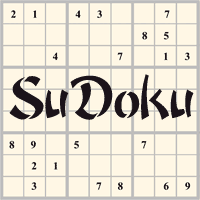 The object is to insert the numbers in the boxes to satisfy only one condition: each row, column and 3x3 box must contain the digits 1 through 9 exactly once. What could be simpler?
http://leasingnews.org/Soduku/soduko-main.htm
--------------------------------------------------------------

Daily Puzzle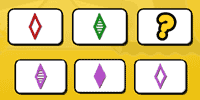 How to play:
http://www.setgame.com/set/puzzle_frame.htm
Refresh for current date:
http://www.setgame.com/set/puzzle_frame.htm
--------------------------------------------------------------


http://www.gasbuddy.com/
http://www.gasbuddy.com/GB_Map_Gas_Prices.aspx
http://www.gasbuddy.com/GB_Mobile_Instructions.aspx
--------------------------------------------------------------

Weather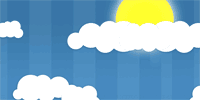 See USA map, click to specific area, no commercials
--------------------------------------------------------------

Traffic Live---
Real Time Traffic Information
You can save up to 20 different routes and check them out with one click,
or type in a new route to learn the traffic live
--------------------------------