Friday, October 22, 2010


Today's Equipment Leasing Headlines

Placard---Happiness
Classified Ads---Sales Manager
Messenheimer of AMC Funding Group filed BK 4/19/10
Chris Enbom, CLP, 2011 President NEFA
New Hires---Promotions
Classified Ads---Help Wanted
Federal Reserve Beige Report—October
Placard---Leasing Partner
Housing Not as Bad as Predicted
by Al Schuler, economist
Microfinancial/TimePayment Net Income $12.9 Million
Marshall & Isley Loses Continue
US Bancorp $908 Million Net Income
Forum and Vision Bank Texas Announce Recent Closing
Ex-GE Cap Execs. form Nations Equipment Finance
Hereafter/Never Let Me Go
Fernando Croce Movie/DVD reviews
Toy Story 3/Wild Grass/Kisses
Classified ads—Credit/Legal/Operations
Edina, Minnesota---Adopt-a-Dog
News Briefs---
GATX Q3 Results Surpass Estimates
De Lage Landen Financial Services Partner Enterprise
Winmark Corp. Reports Operating Results
The Alta Group Latin America Report
Mortgage Rates Keep Falling
Fannie Mae, Freddie Mac bailouts could hit $363 billion
Alaska Air's 3Q profit climbs nearly 40% to record
Washington has less power over the economy
Allied Interstate Settles FTC Case
Google $60 Billion Lost to Tax Loopholes
Broker/Funder/Industry Lists | Features (collection)
Top Ten Stories Chosen by Readers | Top Stories last six months
Fifty ugliest cars of the past 50 years
You May have Missed---
California Nuts Brief---
Sports Briefs---
This Day in American History
Baseball Poem
SuDoku
Daily Puzzle
GasBuddy
Weather, USA or specific area
Traffic Live----

######## surrounding the article denotes it is a "press release" and was not written by Leasing News nor information verified, but from the source noted. When an article is signed by the writer, it is considered a "by line." It reflects the opinion and research of the writer. It is considered "bias" as it is the writer's viewpoint.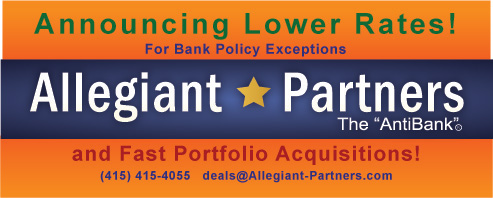 [headlines]
--------------------------------------------------------------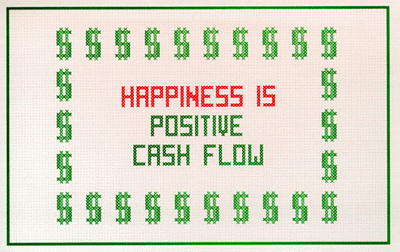 [headlines]
--------------------------------------------------------------

Classified Ads---Sales Manager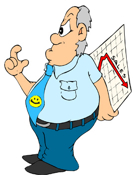 Bayville, NJ
Dedicated individual seeking a account management position, 3 years leasing experience and 15+ years sales experience. Resume furnished upon request,
email Frank at weag4th@gmail.com .
Fort Myers, Florida
Very experienced and strong skills with both Captive and Specialty Sales Management. Over 25 years , will relocate and travel---successful and team player.
e-mail: tlinspections@gmail.com
Northeast
Over 30 years experience working with Small and Mid-Ticket Brokers.
Extensive current Broker and Customer Base available.
sdunham@gwi.net
Free Posting for those seeking employment in Leasing:
http://www.leasingnews.org/Classified/Jwanted/Jwanted-post.htm

All "free" categories "job wanted" ads:
http://www.leasingnews.org/Classified/Jwanted/Jwanted.htm
[headlines]
--------------------------------------------------------------

Messenheimer of AMC Funding Group filed BK 4/19/10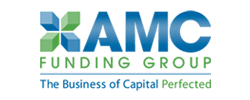 It appears all the complaints about not funding leases, not paying brokers, and checks bouncing to vendors may have come in too late. May 19, 2010 Brendon Job Messenheimer and his wife filed Chapter 7 Bankruptcy before other credits came after him and his main company Advanced Med Corp, Greensboro, North Carolina. One of them Complaint by First-Citizens Bank & Trust Company has filed against Advanced Medical Distribution Corporation and Brendan Job Messenheimer claiming fraud as a fiduciary, embezzlement, and larceny.
While this was going on, brokers, and perhaps funders, across the United States were doing business with AMC Funding Group, Charlotte, North Carolina until Leasing News started to announce its alerts.
Messenheimer BK filing:
http://leasingnews.org/PDF/AMC10.pdf
First-Citizens Case:
http://leasingnews.org/PDF/AMC_FraudCase.pdf
Second Alert-AMC Funding Group, Charlotte, NC
http://leasingnews.org/archives/Sep2010/9_17.htm#alert_amc

Alert--AMC Funding Group, Charlotte, NC
http://leasingnews.org/archives/Aug2010/8_18.htm#alert_amc

((Please Click on Bulletin Board to learn more information))
(Leasing News provides this ad "gratis" as a means
to help support the growth of Lease Police)

[headlines]
--------------------------------------------------------------

Chris Enbom, CLP, 2011 President NEFA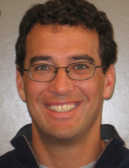 Chris Enbom, CLP, CEO of Allegiant Partners, San Rafael, California was elected president of the National Equipment Leasing Association (NEFA) for 2011. Joining him on the Executive Committee are:
Vice-President


Hugh Swandel, managing principal for The Alta Group in Canada
Treasurer



Nancy Geary, CPA, CLP, ECS Financial Services, Inc.,
Northbrook, Illinois
Secretary



John Rosenlund, CLP, Portfolio Financial Servicing Company,
Portland, Oregon
Immediate Past President

Randy Haug, Sr. Vice-President/Partner, LeaseTeam, Inc.,
Omaha, Nebraska

The 2011 NEFA Board of Directors:

Tara Aasand, Great American Insurance, Cincinnati, Ohio
John Donohue, Direct Capital Corp. Portsmouth, New Hampshire
William Ford, Jr., Ford Financial Services, Inc., Encinitas, California
Terey Jennings, CLP, Financial Pacific Leasing, LLC, Federal Way, Washington
Jesse Johnson, OSG Billing Services, Englewood, New Jersey,
Tim Mathison, P&L Capital Corp., Omaha, Nebraska
David Normandin, CLP, ENvision Capital Group, Newport Beach, CA Frank Peretore, Esq., Peretore & Peretore, P.C., Sparta, New Jersey
Gary Souverein, Pawnee Leasing Corporation, Fort Collins, Colorado
Chris Walker, CLP, GreatAmerica Leasing Corp., Cedar Rapids, Iowa
Scott Wheeler, CLP, Wheeler Business Consulting, Fallston, Maryland
[headlines]
--------------------------------------------------------------

New Hires---Promotions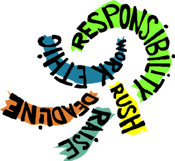 Frank Ahrenhold has joined Creekridge Capital LLC, Edina, Minnesota will be based in Philadelphia and will be responsible for establishing strategic vendor program relationships with manufacturers and dealers of healthcare equipment in the Mid Atlantic. He had previously been with such diverse companies as Del Lage Landen, Capital Partners Equity, National City Commercial Capital and PNC Equipment Finance where he served most recently as a New Business Development Manager.
Mary Carsen, a five year leasing veteran has been with Creekridge Capital LLC, Edina, Minnesota for three years, will assume the duties of Program Manager for a number of large healthcare vendor relationships. Prior to this position, Carsen was an Account Manager in the Contracts Management group, where she was responsible for processing assigned lease transactions from documentation through funding.


Lindsay Brown joined Creekridge Capital LLC, Edina, Minnesota to increase sales. She spent 4 years, 5 months at Fidelity National Capital where she served as account manager in the support of Fidelity's sales organization. At Creekridge, Brown will support various healthcare manufacturers that have been recently signed, working to support their national and regional sales organizations. Northwestern College, BS, Business Management
http://www.linkedin.com/pub/lindsay-brown/3/977/71a

Didier Chappet has been appointed CEO of BNP Paribas Lease Group, replacing Philippe Bismut. Philippe Bismut will join Arval as special advisor to the CEO, Laurent Tréca. On January 1 2011, Bismut will take up the position of CEO while Laurent Treca will stay on as Arval's chairman. Philippe Bismut remains on as chairman of BNP Paribas Lease Group and head of equipment solutions.
He began his career in the public sector in 1979, working in the French ministry of equipment as head of the management and on-line data processing division. From 1982 he was a research and planning analyst with the French ministry of equipment. Two years later Chappet joined UCB, a real-estate funding specialist. He handled various managing roles from the sales force and the subsidiaries to general management. He was appointed chairman and CEO of UCB in 2001. In 2005 he took charge of the back office of French Retail Banking at BNP Paribas group. In May 2010 Chappet was appointed special advisor to Philippe Bismut. is a graduate of the Ecole Supérieure de Commerce de Paris (1972).

BNP Paribas is the parent in the US of Bank of the West Leasing & Trinity Vendor Finance: http://leasegroup.bnpparibas.com/en/
Mike DiCecco has been named senior vice president and chief commercial officer for Huntington Bank, Cleveland, Ohio.
He was promoted from senior vice president, executive sales manager. He will assist Rick Remiker, president, Huntington Equipment Finance, with the implementation of the division's three-year strategic growth plan to significantly increase new business volume and optimize bank earnings. Mr. DiCecco graduated from the College of Mount St. Joseph in Cincinnati with a Bachelor of Science degree in business with concentrations in finance and management. He is active in the Equipment Leasing and Finance Association's Financial Institutions Business Council and sits on the board of directors for the Center for Families and Children in Cleveland.
http://www.linkedin.com/pub/michael-dicecco/1b/692/112


Christian Haesslein has been promoted to the role of vice president at DZ BANK, greater New York area. Since 2003, Haesslein has been with the bank's Asset Securitization Group in New York, which manages an asset-backed commercial paper conduit called Autobahn Funding Company. Friedrich-Alexander-Universität Erlangen-Nürnberg; University of Georgia - Terry College of Business.
http://www.linkedin.com/in/christianhaesslein

John Mealey has joined Travelers Financial Corporation, Vancouver, BC. He will head the formation Travelers Aircraft Finance He previously was with Textron Financial and most recently LiftCapital Corporation.
http://ca.linkedin.com/pub/john-mealey/14/863/481

Lyn Nita was named northeast regional sales manager for Key Equipment Finance, Superior, Colorado. Prior to joining Key Equipment Finance, Ms. Nita was vice president, syndication and sales, for Honeywell International. This followed a position as vice president, sales, for the business technology finance division of CitiCapital. Prior to that, she was director, municipal leasing, for the equipment finance division at Siemens Financial Services Inc., which followed several management positions at Siemens. Previously, she was account manager/credit manager for AT&T Credit Corp. She has a bachelor's degree in marketing and finance from St. Joseph's University. She is current president of the Association for Government Leasing and Finance.
http://www.linkedin.com/pub/lyn-nita/6/478/68b


Greg Pearson has joined Creekridge Capital LLC, Edina, Minnesota, to establish vendor program relationships with manufacturers and dealers of telecom and alternative equipment nationwide. He previously worked for Wells Fargo Financial, Lyon Financial Services and US Bancorp Equipment Finance Group where he served most recently as New Business Development Manager.
http://www.linkedin.com/pub/greg-pearson/22/4b9/472

Randy Pratt has joined TIP Capital, Bloomfield Hills, Michigan, as regional vice president of sales for the Southwest U.S. Pratt, based in Dallas. Previously he held various senior sales with Presidio Technology Capital, and Phoenix Computer.
Susan Vik, a 12 year leasing veteran with Creekridge Capital LLC, Edina, Minnesota, will support the Creekridge outside sales teams in the development and management of several healthcare and technology programs. Prior to Creekridge, Vik held several senior level positions at Sunrise International Leasing Corporation for 9 years, working in contracts/account management as well as in support of major vendor accounts.
[headlines]
--------------------------------------------------------------

Leasing Industry Help Wanted
Vehicle Lenders Group, LLC is looking for dynamic sales associate. Either work out of one of our offices in Calif. , Dayton, or Oyster Bay, NY or your own office.
Draw w/benefits after three month probation period.
Must have excellent references, honest, self motivated, able to generate $500,000 a month by the end
of 12 months of employment.
Curt Webster, CVLE 516-922-7447 ext 104
Please see our Job Wanted section for possible new employees.
[headlines]
--------------------------------------------------------------

Federal Reserve Beige Report—October

Reports from the twelve Federal Reserve Districts suggest that, on balance, national economic activity continued to rise, albeit at a modest pace, during the reporting period from September to early October.
Manufacturing activity continued to expand, with production and new orders rising across most Districts.
Lending activity was stable at low levels across most Districts, but there were some reports that demand picked up slightly. The Richmond and Dallas District reports noted increased lending activity, and Chicago said credit conditions continued to improve in the District. Reports from Richmond and Dallas suggested that competition for quality loans had picked up. Some contacts noted there was pressure to price loans slightly more aggressively.
Demand for commercial and industrial loans remained weak as businesses continued to postpone capital spending plans because of economic and public policy uncertainties. However, merger and acquisition lending picked up in a few Districts. Commercial real estate lending remained subdued and loan standards were still tight.


Boston
www.federalreserve.gov/fomc/beigebook/2010/20101020/1.htm
New York
www.federalreserve.gov/fomc/beigebook/2010/20101020/2.htm
Philadelphia
www.federalreserve.gov/fomc/beigebook/2010/20101020/3.htm
Cleveland
www.federalreserve.gov/fomc/beigebook/2010/20101020/4.htm
Richmond
www.federalreserve.gov/fomc/beigebook/2010/20101020/5.htm
Atlanta
www.federalreserve.gov/fomc/beigebook/2010/20101020/6.htm
Chicago
www.federalreserve.gov/fomc/beigebook/2010/20101020/7.htm
St. Louis
www.federalreserve.gov/fomc/beigebook/2010/20101020/8.htm
Minneapolis
www.federalreserve.gov/fomc/beigebook/2010/20101020/9.htm
Kansas City
www.federalreserve.gov/fomc/beigebook/2010/20101020/10.htm
Dallas
www.federalreserve.gov/fomc/beigebook/2010/20101020/11.htm
San Francisco
www.federalreserve.gov/fomc/beigebook/2010/20101020/12.htm
Full report:
www.federalreserve.gov/fomc/beigebook/2010/20101020/FullReport.htm

(This ad is a "trade" for the writing of this column. Opinions
contained in the column are those of Mr. Terry Winders, CLP)
[headlines]
--------------------------------------------------------------

Placard---Leasing Partner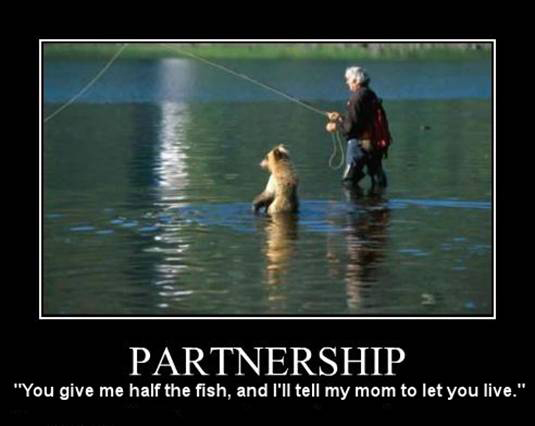 --- Courtesty of Leasing News
[headlines]
--------------------------------------------------------------

Housing Not as Bad as Predicted
by Al Schuler, economist
Department of Forestry
The September housing numbers were a bit better than expected with total starts up 0.3% to 610,000 (SAAR), driven by the 4.4% increase in the all important single family activity ( 452,000 SAAR). Multi family activity was down almost 10%. Permits also reflected the divergence with multi family permits down 20% while single family was up 0.5%.
Regionally, there was an even split: the NE and South ere up 2.9% and 4.8% respectively, while the MW and West were off 8.2% and 3.6% respectively.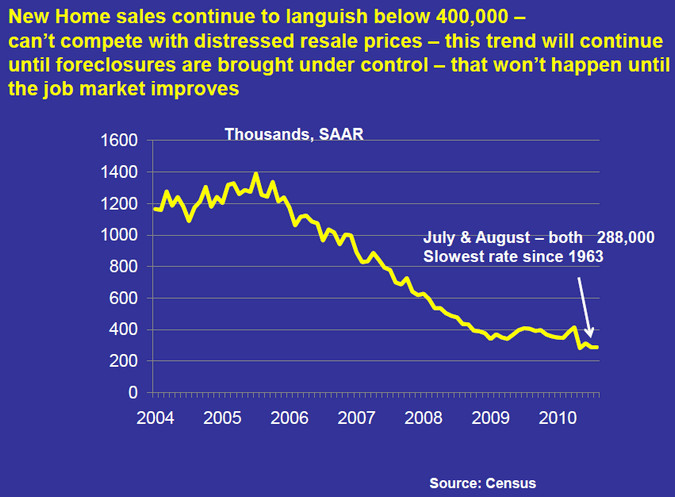 The vacant housing inventory, both year round vacant, plus seasonal vacant keeps growing. Today, there are 14 million year round vacant units and another 5 million seasonal units that are vacant. That's almost 20 million vacant units, or 15% of the housing stock the highest in history I believe.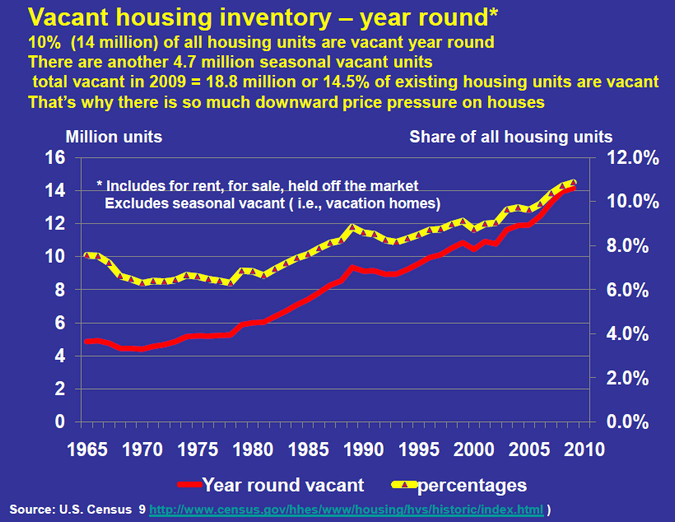 The message is that demand for housing depends on our ability and desire to form households. Household formation accounts for about 65% of demand for shelter — e.g., when we form a household, we need a place to live — buy or rent - either way, a house/apartment is needed. Household formation depends on demographics/population (People moving into house buying age cohorts); and immigration.
The poor economy has negatively impacted both over the past 3 — 5 years.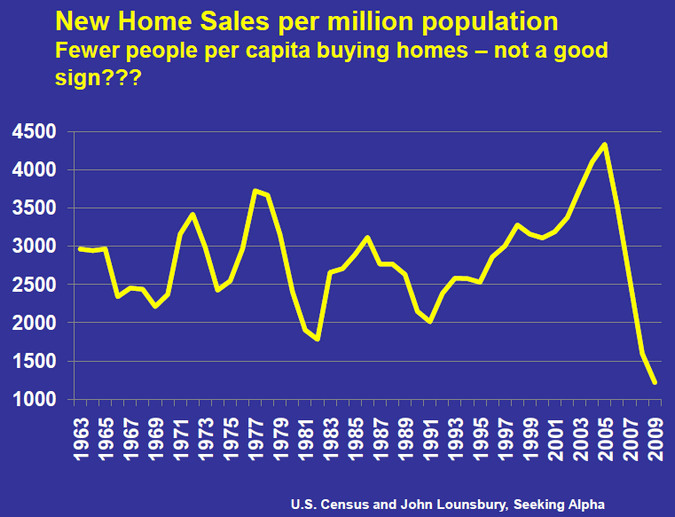 [headlines]
--------------------------------------------------------------

Microfinancial/TimePayment Net Income $12.9 Million
MicroFinancial Incorporated (NASDAQ: MFI), Woburn, Massachusetts announced net income revenues increased 7.7% to $12.9 million compared to same period last year of $1.9 million. At the same time, provision for credit losses decreased 8.6% to $5 million. Microfinancial also noted their revolving credit increased the revolving line of credit facility to $100 million under more favorable terms.
The company specializes in small ticket leasing, going as low as $500.
Richard Latour, President and Chief Executive Officer said, "The current economic environment continues to present many challenges to the financial services industry. In order to manage through these difficult times, we will continue to focus our efforts on maintaining a disciplined credit approach providing premium customer service, and offering attractive programs to our vendors and brokers.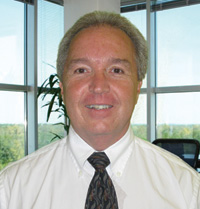 " By remaining focused on our underwriting policies and credit quality, we have realized an 8.9% reduction in net charge-offs during the third quarter as compared to the second quarter of 2010, and a reduction of 22.6% as compared with the first quarter of 2010. Our solid performance was also instrumental in our ability to increase our revolving credit facility during the third quarter to $100 million under more favorable pricing and terms."

Third Quarter Report:
http://leasingnews.org/PDF/microfinancial.pdf
[headlines]
--------------------------------------------------------------

Marshall & Isley Loses Continue



Marshall & Isley, Milwaukee, Wisconsin, recorded a net loss in the three months ended Sept. 30 of $169.2 million, compared to a loss of $248.4 million in the same quarter a year ago. Most of its problems come from exposure to construction and development loans, which have been plaguing banks all over the United States.
Commercial loans and leases were down 11.7%: September 30, 2010 $11.9 billion compared to $13.5 billion September 30, 2009
Press Release:
http://leasingnews.org/PDF/marshall_ilsley10.pdf


[headlines]
--------------------------------------------------------------

US Bancorp $908 Million Net Income

U.S. Bancorp (NYSE: USB) Minneapolis, Minnesota reported a net income of $908 million for the third quarter of 2010. Earnings for the third quarter were driven by record total net revenue of $4.6 billion.
In the business side, interest income for the 3rd Quarter was $40,726,000. Here is leasing, not indicating any significant decline, although it should be noted these include all leasing from small ticket, to middle and large ticket marketplace, and do not note actual sales:

Net Interest Income in Millions
3Q 2010
2Q 2010
3Q 2009
6,058
6,245
6,567
Allowance for Credit Loss (in millions)
Net charge off Ratios
3Q 2010
2Q 2010
1Q 2010
4Q 2009
3Q 2009
18
22
34
33
44
1.18%
1.41%
2.14%
2.02%
2.66%
US Bancorp 8-K third quarter filing:
http://leasingnews.org/PDF/USBank1020_2010.pdf
[headlines]
--------------------------------------------------------------

### Press Release ############################

Forum and Vision Bank Texas Announce Recent Closing
Richardson, Texas -- Forum Financial Services, Inc. ("Forum") and Vision Bank Texas ("Vision Bank") recently completed their first leveraged funding for an equipment lease on October 1, 2010.
The management of Forum and Vision Bank has over 20 years experience in working together in partnering on leveraged transactions, with Forum being the equity participant and Vision Bank providing the debt for the lease stream.
Per John Caulfield (President of Forum) "We are excited about completing our first transaction with Vision Bank. Working again with the management of Vision Bank on leveraged transactions widens the lease financing products that we can offer to brokers and other funding sources. During the past few years our focus has been on challenged credits. Now we can pursue better credits by leveraging our participation through Vision Bank. We will focus on transactions that involve higher residual equipment, but will also consider most types of equipment."
Vision Bank President and CEO, Gary Mulhollen, stated that "The bank is pleased to enter into this exclusive arrangement with Forum. Vision Bank and Forum will target quality middle market and large corporate credits nationwide for primarily manufacturers, wholesalers, distributors and healthcare related businesses."
The typical transaction for this joint program will be in the $200,000 to $2,000,000 for terms of 24 to 60 months. Forum will be offering this product to those brokers and sources that we have worked with in the past. For more information on this leveraged product or our tough credit offerings contact Tim O'Connor at 972-690-9444 x225 or tim@forumleasing.com
#### Press Release #############################

Ex-GE Cap Execs. form Nations Equipment Finance

Nations Equipment Finance Opens Its Doors to Offer Specialized Equipment Leasing and Financing for Small to Middle Market Companies throughout the US and Canada
NORWALK, Conn.---Nations Equipment Finance is a leasing and finance company founded by former GE Capital equipment finance professionals. Backed by Boston-based investment partner Abrams Capital, NEF's transactions will range from $500,000 to $20 million and will include term loans, lease financings and all asset financings.
"We've worked together for the last 17 years, and during that time we originated and managed multi-billion dollar portfolios of equipment leases and term loans in various industries."
NEF will offer customized solutions to meet each client's specific financing needs. They plan on creating a diversified investment portfolio that includes industrial facilities and equipment, machine tools, construction, trucks, trailers, aircraft, food processing, printing, marine and mining equipment.
Phil Carlson, President and CEO of Nations Equipment Finance, explains why his team is the best equipped to handle these types of transactions: "We've worked together for the last 17 years, and during that time we originated and managed multi-billion dollar portfolios of equipment leases and term loans in various industries."
Tom Fanelli, Chief Risk Officer of NEF, explains: "Having been through multiple economic cycles, our team understands how to underwrite collateralized transactions. We have extensive knowledge in structuring transactions to meet our customers' needs."
For more information, please visit http://www.nationsequipmentfinance.com, email info@nationsequipmentfinance.com or call (203) 912-7623.
#### Press Release #########################
[headlines]
--------------------------------------------------------------

Fernando's View
By Fernando F. Croce

The affecting "Hereafter" and the haunting "Never Let Me Go" kick off prestige-season at the box-office, while DVD watchers this week can have their pick of blockbusters ("Toy Story 3") and art-house sleepers ("Wild Grass," "Kisses").
In theaters: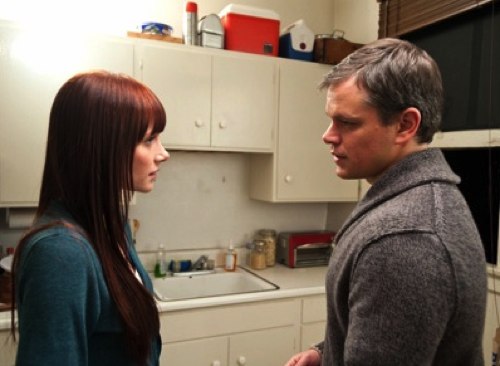 Hereafter (Warner Bros.): Though Clint Eastwood remains only behind the camera as director here, the great star's unmistakable qualities (integrity, slow-burning intensity, a cranky sort of humanism) are palpable in this affecting drama. Connecting the lives of three characters of different ages and nationalities, it weaves a multilayered mosaic of loss, grief, and grace. There's George (Matt Damon), an American man with a strange ability to communicate with the dead; Marie (Cecile de la France), a French journalist recovering from a near-death experience; and Marcus (George McLaren), a young British schoolboy looking for answers to life's questions. Though this ground has been frequently covered in the past, Eastwood and his cast tackle these issues with a delicacy and sense of human truth that render them fresh and moving.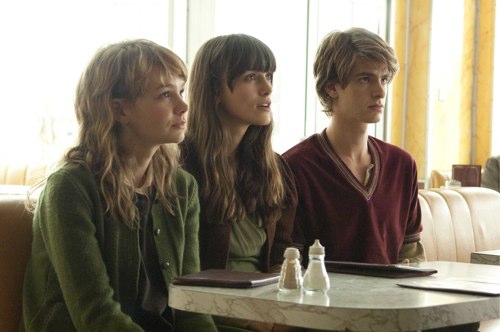 Never Let Me Go (Fox Searchlight Picture): Old-fashioned drama meets science fiction in this haunting tale set in a unique, unnerving alternate reality. Kathy (Carey Mulligan), Ruth (Keira Knightley) and Tommy (Andrew Garfield) are the protagonists, a trio of young students who have, since childhood, lived at a tranquil British boarding school. It's not until they reach adulthood and we get a glimpse of the world beyond the luxurious gates of the school that we realize that there's something much more sinister waiting for them outside. The less said about the plot the better, so that viewers can share the characters' surprises and shocks. Directed by Mark Romanek ("One Hour Photo") from a novel by Kazuo Ishiguro ("The Remains of the Day"), it is an absorbing, excellently acted vision of menace and hope.

Netflix tip: The connectedness of people plays a large role in "Hereafter," though that's scarcely the first time the theme has surfaced in movies. The concept also occurs in such acclaimed ensemble films as Paul Thomas Anderson's "Magnolia," Paul Haggis' "Crash," Alejandro Gonzalez-Inarritu's "Amores Perros," and, of course, the works of the great Robert Altman, with "Short Cuts" and "Nashville" above all. Check your Netflix queue for these classics.
New on DVD: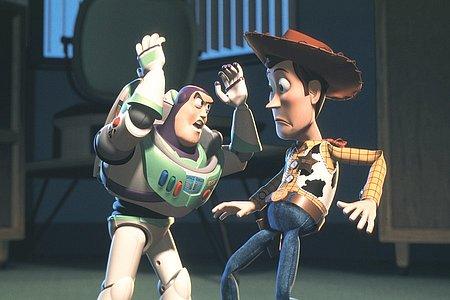 Toy Story 3 (Disney): Fifteen years after they debuted in Pixar Studio's first feature film, the "Toy Story" characters remain more beguiling than ever. In this third installment, Woody (voiced again by Tom Hanks), Buzz Lightyear (Tim Allen), and the other toys face their toughest challenge yet: The waning interest of their beloved owner Andy, who's now a teenager with little time for playing. Mistakenly taken out of the house, the gang finds themselves in a daycare center, where a plush bear named Lotso (delightfully voiced by Ned Beatty) welcomes them. However, what looks like paradise soon shows its true colors, and Woody and the others have to find their way back. Filled with the kind of heart, laughs, and state-of-the-art animation that's become Pixar's specialty, this is the season's sure-to-please hit.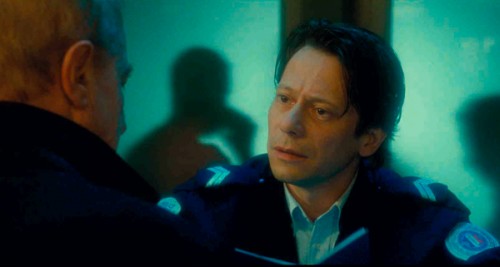 Wild Grass (Sony): Undermining the unofficial rule about cinema being a young man's art, 88-year-old film legend Alain Resnais takes the audience's breath away with this unpredictable, profoundly comic and moving tragicomedy. The story kicks off when George (Andre Dussolier) retrieves the stolen wallet of Marguerite (Sabine Azema), a random incident that brings together two people. Though he's already married, George finds himself infatuated with Marguerite, an eccentric dentist who also fancies herself an aviatrix. But will his insistence connect with her emotions, or will their would-be romance lead only to restraining orders? A modern screwball farce that's surreal and poignant at the same time, this is a cinematically inventive treat not to be missed by serious movie lovers. With subtitles.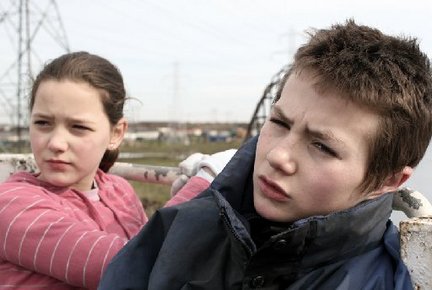 Kisses (Oscilloscope): Moving from the Caribbean to Ireland, Lance Daly's gritty tale views childhood from a different angle. Dylan (Shane Curry) and Kyle (Kelly O'Neill) are pre-teen neighbors who survive their family struggles in the working-class suburbs of Dublin by sticking together. When they run away together in search for Dylan's older brother, the outside world suddenly appears full of potential wonder and danger. Will they make it safely to their destination, with the remains of their innocence intact? As part of a long and honorable tradition of movies about troubled young protagonists, the film mixes tough, unsentimental determination with unexpected lyricism. An affecting portrait of childhood giving way to life's experiences, greatly aided by the naturalistic performances of its young cast.
Classified ads—Credit/Legal/Operations
East Coast
30 yrs. exp UK, mainly middle ticket last 11 yrs credit officer, seeking
position in NY, CT, NJ, Available immediately for interviews carrsculling@gmail.com

Seasoned finance attorney w/broad experience incl. vendor programs, lease doc., syndication & securitization; in-house or private, NYC, LI or willing to relocate rdusch@att.net
Resume
San Diego , CA
Experienced in-house corporate, equipment leasing and financial services attorney seeks position as managing or transactional counsel. Willing to relocate.
Cell Phone: 760-533-4058;
Email: sandidq@msn.com
Resume


N. Phoenix, Arizona
Kathleen Gibbons-Erler. Eleven years experience in all office operations, including but not limited to lease processing. Excellent follow up skills. References on Linkedin.com.
kgibbons-erler@cox.net
Resume

SF Bay Area
Contract Administrator. Formerly Documentation /Compliance , Pentech;
American National Leasing, VP-Operations. 30 years Experience. Available now.
Resume
gbflinn@gmail.com
Acton, MA
Strong experience in lease accounting, operations, & systems.
Implemented lease plus, Great Plains, networks.
Excellent financial reporting and analysis skills. Looking for new opportunity.
LinkedIn
alexanderzlenz@gmail.com| Resume
[headlines]
--------------------------------------------------------------

Edina, Minnesota---Adopt a Dog


Cosmos- 6 month old Setter/German Shepherd mix
October 1, 2010 – 9:50 pm
Name: Cosmos
Age: 6 months old, 38 pounds (underweight)
Breed: Setter/GSD mix?
Dog friendly: Yes
Cat friendly: Yes
Kid friendly: Yes
Housetrained: Mostly
Crate trained: Yes
Energy level: Playful puppy, full of life! Has hip pain, which could be related to being a large breed, previously malnourished puppy, or could be due to a predisposition to hip dysplasia.
Adoption fee is $300.
Contact Information:
http://secondhandhounds.org/contact-us/
http://secondhandhounds.org/

Adopt-a-Pet by Leasing Co. State/City
http://www.leasingnews.org/Conscious-Top%20Stories/Adopt_Pet.htm

Adopt a Pet
http://www.adoptapet.com/\

[headlines]
---------------------------------------------------------------


News Briefs----
GATX Q3 Results Surpass Estimates
http://www.stockmarketsreview.com/news/49684/
De Lage Landen Financial Services Forms New Partner Enterprise
http://www.redorbit.com/news/business/1935062/de_lage_landen_
financial_services_forms_new_partner_enterprise_solutions/
Winmark Corp. Reports Operating Results
http://www.gurufocus.com/news.php?id=110030
The Alta Group Latin America Report
http://www.prnewswire.com/news-releases/latin-american-leasing-growth-remarkable-but-negative-trends-threaten-industry-105429318.html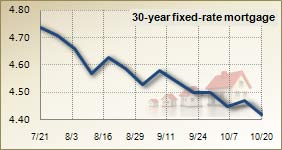 Mortgage Rates Keep Falling
http://www.bankrate.com/finance/mortgages/record-low-rates-keep-falling.aspx
Fannie Mae, Freddie Mac bailouts could hit $363 billion, report says
http://www.chicagotribune.com/business/la-fi-fannie-freddie-bailouts-20101022,0,7791968.story
Alaska Air's 3Q profit climbs nearly 40% to record
http://seattletimes.nwsource.com/html/businesstechnology/2013219873_alaskaearns22.html
In this recovery, Washington has less power over the economy than you think
http://www.washingtonpost.com/wp-dyn/content/article/2010/10/17/AR2010101700019.html
Allied Interstate Settles FTC Case; Agrees To Second-Largest Agency Penalty
http://www.collectionscreditrisk.com/news/allied-interstate-settles-ftc-case-agrees-to-second-largest-agency-penalty-3003743-1.html
Google 2.4% Rate Shows How $60 Billion Lost to Tax Loopholes
http://www.bloomberg.com/news/2010-10-21/google-2-4-rate-shows-how-60-billion-u-s-revenue-lost-to-tax-loopholes.html


You May have Missed---

Fifty Ugliest Cars of the Past 50 Years
http://images.businessweek.com/ss/09/10/1028_50_ugliest_cars_of_past_50_years
/index.htm?chan=rss_topSlideShows_ssi_5

Sports Briefs----

Giants fall to Phillies
http://www.pressdemocrat.com/article/20101021/ARTICLES/101029857/1349?Title=Giants-fall-to-Phillies
Cal and Stanford football teams will go into North division of new Pac-12 but will keep annual matchups with USC and UCLA
http://www.contracostatimes.com/sports/ci_16402723?nclick_check=1


California Nuts Briefs---

Meg Whitman's spending totals $163 million
http://blogs.sacbee.com/capitolalertlatest/2010/10/meg-whitmans-spending-totals-1.html

[headlines]
----------------------------------------------------------------
This Day in American History
1721- Unofficial Birthday of Peyton Randolph, first president of the Continental Congress, died 1775, October 22.
http://www.history.org/Almanack/people/bios/biorapey.htm
1812 -- American Mountain man Grizzly Adams born Medway, Massachusetts.
http://www.amazon.com/exec/obidos/ASIN/068816370X/
pro3-20/103-0205572-2897419
http://www.grizzlyadams.net/
1836- Sam Houston inaugurated as first elected president of Republic of Texas
http://www.tsha.utexas.edu/handbook/online/articles/view/HH/fho73.html
1844 -The "Great Disappointment" began when this latest date, set for the return of Christ by religious leader William Miller, passed without event. Over 100,000 disillusioned followers returned to their former churches, or abandoned the Christian faith altogether.
http://www.museumofhoaxes.com/disappointment.html
http://www.pbs.org/wgbh/pages/frontline/shows/apocalypse/
explanation/amprophesy.html
http://www.gospelcom.net/chi/DAILYF/2001/10/daily-10-22-2001.shtml
1862 - Battle at Old Fort Wayne, Indian Territory (Oklahoma). Brig. Gen. James G. Blunt and his troops attacked Col. Douglas H. Cooper and his Confederate command on Beatties Prairie near Old Fort Wayne at 7:00 am on October 22, 1862. The Confederates put up stiff resistance for a half hour, but overwhelming numbers forced them to retire from the field in haste, leaving artillery and equipage behind. This was a setback in the 1862 Confederate offensive that extended from the tidewater in the east to the plains of the Indian Territory of the west.
1875- Sons of the American Revolution organized.
http://www.sar.org/
1883-The Metropolitan Opera House opened in New York City with Charles Francois Gounod's "Faust," sung in Italian. Anjugusto Vianesi was the conductor. Faust was sung by Italo Campanini, Mephistopheles by Franco Novara, Valentin by Giuseppe Del Pente, Wagner by Ludovico Contini, Siebel by sofia Scalchi, Marthe by Louise Lablache, and Marguerite by Christine Nilsson. Admission was priced at $6 for the orchestra stalls, $3 for the balcony, and 42 for the family circle.
http://memory.loc.gov/ammem/today/oct22.html
1898-Birthday of composer-pianist Ralph Yaw, Enosburg Valls, VT, arranged 40 originals for Stan Kenton.
1903-Birthday of George Beadle, born on a farm near Wahoo, NE, Beadle began his pro­fessional career as a professor of genetics at Harvard, eventually becoming president of the University of Chicago. Dr. Beadle won many international prizes, including the Nobel Prize for Medicine in 1958 for his work in genetic research, as well as the National Award of the American Cancer Society in 1959 and the Kimber Genetica Award of the National Academy of Science in 1960. Beadle demonstrated how the genes control the basic chemistry of the living cell. Because of his work, he has been termed "the man who did most to put modern genetics on its chemical basis." Beadle died June 9,1989, at Pomona, CA.
1906- Race riot for four days in Atlanta, Georgia, ten blacks and two whites were killed. Historians state racism prevailed until Rosa Parks and Dr. Martin Luther King, Jr. in the late 1950's (that is another story ).Lynchings of Americans was common, in the 20th century from seventy-five to one hundred per year, and it appears until the late 1920's, when it became less than 25 known lynchings per year. In 1922, an anti-lynching bill was filibustered in the US Senate.
http://www.wpba.org/jimcrow/01/crow.html
http://www.wpba.org/jimcrow/index.html
http://memory.loc.gov/ammem/aap/timelin3.html
1906 -- 3,000 blacks demonstrate and riot in Philadelphia to protest a theatrical presentation of Thomas Dixon's "The Clansman". D.W. Griffith "The Birth of the Nation" is an adaptation of this novel turned into a play.
http://www.emedialive.com/Articles/ReadArticle.aspx?CategoryID=
30andArticleID=4934
1913 -- Action/war photographer Robert Capa ( real name Andre Friedmann) born Budapest, Austro-Hungary. Instrumental in forming photographer- owned outfit (Magnum) to aid photographers and distribute their work cooperatively. Capa took some of the most famous war photos ever, including anarchists and Republicans during the Spanish Revolution of 1936. Shortly after taking this photograph, Capa, who had taken numerous famous photos of D-Day in World War II, stepped on a land mine and was killed in Vietnam, May 24, 1954.
http://digitaljournalist.org/issue9711/req_images/Req02.jpg
http://www.photo-seminars.com/Fame/capa.htm
http://www.icp.org/chim/bio/caparobe.html
http://www.pbs.org/wnet/americanmasters/database/capa_r.html
1918 -- Flu epidemic strikes one fourth of all Americans, killing 200,000 in the month of October alone, killing 675,000 in the United States alone.
http://www.ninthday.com/spanish_flu.htm
http://www.stanford.edu/group/virus/uda/
http://www.pbs.org/wgbh/amex/influenza/
1922-The passage of the anti-protectionist Underwood-Simmons Act took a bite out of the nation's pocketbook. To compensate for the lost income, Congress passed the Revenue Act on, mandating the first tax on incomes over $3,000.
1928 -- President Herbert Hoover speaks of "American system of rugged individualism". "We in American today are nearer to the final triumph over poverty than ever before in the history of any land. The poorhouse is vanishing from among us. We have yet reached the goal, but, given a chance to go forward with the policies of the last eight years, we shall soon with the help of God be in sight of the day when poverty will be banished from this nation." In November he would be elected in a Republican landslide with 444 electoral votes to Alfred E. Smith 87: 21,392,190 votes to 15,016,433 for Smith. In congressional elections the Republicans increased their majorities in both houses, leading in the Senate 56-39 with one seat going to a minor party, and controlling the House 267-167, with one seat held by a minor party.
1928- Birthday of 1928 Composer/pianist Clare Fisher Birthday
http://www.clarefischer.com/
1934-Charles "Pretty Boy" Floyd is shot by FBI agents in a cornfield in East Liverpool, Ohio. Famed agent Melvin Purvis asked the dying man, "Are you Pretty Boy Floyd?" to which he replied, "I am Charles Arthur Floyd. You got me this time." Floyd, who had been a hotly pursued fugitive for four years, used his last breath to deny his involvement in the infamous Kansas City Massacre, in which four officers were shot to death at a train station. He died shortly thereafter. A folk hero to the people of Oklahoma who saw him as a "Sagebrush Robin Hood", stealing from rich banks to help the poor eat by buying them groceries and tearing up their mortgages during the robberies. Written into legend through song, in Woody Guthrie's "Pretty Boy" Floyd. He was never part of a gang, working with a few trusted accomplices. Boldly entering banks in broad daylight, never wearing a mask. A gentleman even in his crimes, always well groomed, immaculately dressed and courteous to his victims.
http://www.geocities.com/CapitolHill/Lobby/3935/
"Come gather 'round me children, a story I will tell
Of Pretty Boy Floyd, an outlaw, Oklahoma knew him well
Was in the town of Shawnee on a Saturday afternoon
His wife beside him in the wagon as into town they rode
A deputy sheriff approached them in a manner rather rude
Using vulgar words of language and his wife she overheard
Well, Pretty Boy grabbed a long chain, and the deputy grabbed a gun
and in the fight that followed, he laid that deputy down
Then he took to the trees and rivers to lead a life of shame
Every crime in Oklahoma was added to his name
Yes he took to the trees and timbers on the Canadian river shore
and the outlaw found a welcome at many a farmer's door
Yes, there's many a starving farmer, the same story told
How the outlaw paid their mortgage and saved their little home
Others tell about a stranger who came to beg a meal
and underneath the napkin left a thousand dollar bill
It was in Oklahoma City, it was on a Christmas day
Came a whole carload of groceries and a letter that did say
Well, you say that I'm an outlaw, and you say that I'm a thief
Here's a Christmas dinner for the families on relief
Well, as through the world I've rambled, I've seen lots of funny men
Some rob you with a six gun, some with a fountain pen
As through this world you ramble, as through this world you roam
You'll never see an outlaw drive a family from it's home
— Woody Guthrie
1936-First commercial flight from mainland to Hawaii. United Air Lines that also won the mail contract. It was over a fifteen hour trip from the mainland. In 1941, Hawaiian Airlines, now Aloha Airlines, started a regular service to the mainland from Oakland, California. 1946, Aloha Airlines started regular travel. In the early 1950's, it was down to a twelve hour flight.
http://www.maui-activities.com/historyhawaiiairtravel.htm
1937- Benny Goodman records "Pop Corn Man," (V ). A real rarity. Only 10 original 78's remain after a mysterious "recall"
1938- Chester Floyd Carlson, a research physicist from New York City, made the first electro photographic image on wax paper pressed against an electrostatically charged, sulfur-coat zinc plate dusted with fine dark powder. He went on to develop Xerography, the process of making dry paper copies based on the principles of photoconductivity and electrostatics. He patented it on October 6,1942, calling it xerography. He failed to interest companies in producing copy machines until 1947, when the Haloid Company of Rochester, New York, licensed the process. The company, which later changed its name to Xerox, introduced its first copy machine in 1958.
1944--HAJIRO, BARNEY F. Medal of Honor
Private Barney F. Hajiro distinguished himself by extraordinary heroism in action on 19, 22, and 29 October 1944, in the vicinity of Bruyeres and Biffontaine, eastern France. Private Hajiro, while acting as a sentry on top of an embankment on 19 October 1944, in the vicinity of Bruyeres, France, rendered assistance to allied troops attacking a house 200 yards away by exposing himself to enemy fire and directing fire at an enemy strong point. He assisted the unit on his right by firing his automatic rifle and killing or wounding two enemy snipers. On 22 October 1944, he and one comrade took up an outpost security position about 50 yards to the right front of their platoon, concealed themselves, and ambushed an 18-man, heavily armed, enemy patrol, killing two, wounding one, and taking the remainder as prisoners. On 29 October 1944, in a wooded area in the vicinity of Biffontaine, France, Private Hajiro initiated an attack up the slope of a hill referred to as "Suicide Hill" by running forward approximately 100 yards under fire. He then advanced ahead of his comrades about 10 yards, drawing fire and spotting camouflaged machine gun nests. He fearlessly met fire with fire and single-handedly destroyed two machine gun nests and killed two enemy snipers. As a result of Private Hajiro's heroic actions, the attack was successful. Private Hajiro's extraordinary heroism and devotion to duty are in keeping with the highest traditions of military service and reflect great credit upon him, his unit, and the United States Army.
1946-Top Hits
Five Minutes More - Tex Beneke
To Each His Own - Eddy Howard
South America, Take It Away - Bing Crosby and The Andrews Sisters
Divorce Me C.O.D. - Merle Travis
1950-Charles Cooper becomes one of the first Blacks to play in an NBA game ( for the Boston Celtics).
1952- The complete Jewish Torah was published in English for the first time. A collection of oral and written commentary (dating 200 BC to AD 500) on the first five books of the Old Testament, the Torah comprises the basic religious code of Judaism
1952 - USAF ace Major Robinson "Robbie" Risner, flying an F-86 Sabre out of the 4th Fighter-Interceptor Wing, claimed his sixth MiG-15 of the war.
1954—Top Hits
Hey There - Rosemary Clooney
I Need You Now - Eddie Fisher
If I Give My Heart to You - Doris Day
I Don't Hurt Anymore - Hank Snow
1954 - As a result of the Geneva accords granting Communist control over North Vietnam, U.S. President Dwight D. Eisenhower authorized a crash program to train the South Vietnamese Army.
1955-The first post office manned by Blacks opens in Atlanta, GA.
1959- Under intense public pressure and the Massachusetts Committee Against Discrimination investigation, the Red Sox become the last club to integrate. Fourteen years after the club passes on Jackie Robinson despite a successful tryout in 1945, Elijah 'Pumpsie' Green pinch runs and plays shortstop to become the first black to play for the Red Sox.
1961--Chubby Checker performs a medley of "The Twist" and "Let's Twist Again" on The Ed Sullivan Show.
1961-The Supremes become the first all-female group to score a No. 1 album, with Supremes a Go-Go. Members Diana Ross, Mary Wilson, and Florence Ballard met as teenagers in the housing projects of Detroit. When several male friends, including future Temptations members Eddie Kendricks and Paul Williams, formed a singing group called the Primes, the girls dubbed their own group the Primettes. The Primettes signed with Motown records in 1961. The label immediately changed the group's name to the Supremes. After several years of releasing flops, the Supremes scored their first hit in 1964 with "Where Did Our Love Go," which sold two million copies. They followed up with numerous other hits, including "Stop! In the Name of Love!" and "Back in My Arms Again." Their growing popularity corresponded with the rise of the civil rights movement, and the group came to symbolize strong, independent black women. They appeared regularly on major national TV shows such as The Ed Sullivan Show and The Tonight Show.
1961- Defensive back Erich Barnes of the New York Giants tied an NFL record by returning an intercepted pass 102 yards for a touchdown in the Giants' 17-16 loss to the Dallas Cowboys.
1962 -Pacific Science Center opens at Seattle Center
http://www.pacsci.org/
1962-President John F. Kennedy, in a nationwide television address Oct 22, 1962, demanded the removal from Cuba of Soviet mis­siles, launch equipment and bombers, and imposed a naval "quar­antine" to prevent further weaponry from reaching Cuba. Kennedy charged the Soviet Union with subterfuge and outright deception in what he referred to as a "clandestine, reckless, and provocative threat to world peace." He dismissed Soviet Foreign Minister Andrei Gromyko's claim that the weapons in Cuba were of a purely defensive nature as "false." Harking back to efforts to contain German, Italian, and Japanese aggression in the 1930s, Kennedy argued that war-like behavior, "if allowed to grow unchecked and unchallenged, ultimately leads to war." The president outlined a plan of action that called for a naval blockade to enforce a "strict quarantine on all offensive military equipment under shipment to Cuba." He also issued a warning to the Soviets that the United States would retaliate against them if there was a nuclear attack from Cuba, and placed the U.S. military in the Western Hemisphere on a heightened state of alert. On Oct 28, the USSR announced it would remove the weapons in ques­tion. In return, the US removed missiles from Turkey that were aimed at the USSR.
1962—Top Hits
Monster Mash - Bobby "Boris" Picket
Do You Love Me - The Contours
He's a Rebel - The Crystals
Mama Sang a Song - Bill Anderson
1963-- 225,000 boycott Chicago schools to protest segregation
1965 - The temperature soared to 104 degrees at San Diego, CA. Southern California was in the midst of a late October heat wave that year. Los Angeles had ten consecutive days with afternoon highs reaching 100 degrees.
1966-The Beach Boys' "Good Vibrations" made its debut on the US singles chart. It was a song that Brian Wilson and Mike Love wrote and Brian spent six months working on. The tracks were recorded in seventeen different sessions in four Los Angeles studios, at a cost of over sixteen thousand dollars. The recording engineer would later say that the last take sounded exactly like the first, six months earlier. The record would reach number one on December 10th 1966, and be nominated for Song Of The Year at The Grammy Awards, but lost to "Winchester Cathedral" by The New Vaudeville Band.
1969-Led Zeppelin II is released.
1970—Top Hits
I'll Be There - The Jackson 5
Green-Eyed Lady - Sugarloaf
All Right Now - Free
Sunday Morning Coming Down - Johnny Cash
1971 - Folk singer Joan Baez received a gold record for her hit, "The Night They Drove Old Dixie Down". It turned out to be her biggest hit, peaking at #3 on the charts (October 2, 1971).
1972-- The A's win their first championship in 42 years as they defeat the Reds 3-2 in Game 7 of the Fall Classic. World Series MVP Gene Tenace, who had only hit five home runs in the regular season, connects for four round trippers in the seven games against Cincinnati.
1974 Two very well-known outfielders are traded for one another as the Giants send Bobby Bonds to the Yankees for Bobby Murcer. Considered to be the biggest one-for one trade in baseball history, the swap of the next 'Willie Mays' (Bonds) for the next 'Mickey Mantle (Murcer) marks the first time two $600,000 players have been exchanged.
1975-The World Football League, a 10-team enterprise, struggling through its second season, suspended operations and disbanded prior to the 12th week of a 20-week schedule.
1975 - Cincinnati Reds manager Sparky Anderson said, "We were the best team in baseball, but not by much." The World Series featured five one-run victories, two in extra innings and three on game-ending hits. In six of the seven victories, the winner trailed; four times the winning run came in the final inning. And 13 times, the score was either tied or the lead reversed. And in the seventh, played this day, a ninth-inning RBI single by Joe Morgan gave the Reds a 4-3 victory over the Boston Red Sox and the title. It was the first title for the Reds in 35 years.
1978---Top Hits
Kiss You All Over - Exile
Hot Child in the City - Nick Gilder
Reminiscing - Little River Band
Tear Time - Dave and Sugar
1985 - A guest on the top floor of a hotel in Seattle, WA, was seriously injured while talking on the phone when lightning struck. Several persons are killed each year when the electrical charge from a lightning bolt travels via telephone wiring.
1986 - U.S. President Ronald Reagan signed the Tax Reform Act of 1986 on this day, but wrote his last name first. The signing, however, remains legal.
1986 -- Jane Dornnacker WNBC-AM NYC helicopter traffic reporter dies doing a live traffic report as her copter crashes.
1986—Top Hits
When I Think of You - Janet Jackson
Typical Male - Tina Turner
True Colors - Cyndi Lauper
Just Another Love - Tanya Tucker
1987 - Yakutat, AK, surpassed their previous all-time yearly precipitation total of 190 inches. Monthly records were set in June with 17 inches, in September with 70 inches, and in October with more than 40 inches. (Sandra and TI Richard Sanders - 1987) Twenty-two cities in the eastern U.S., most of them in the southeast states, reported record low temperatures for the date. Morning lows of 30 degrees at Athens GA, 28 degrees at Birmingham AL, and 23 degrees at Pinson AL, were the coldest of record for so early in the season. (The National Weather Summary) Showers produced heavy rain in southern California, with amounts ranging up to five inches at Blue Jay. Flash flooding resulted in two deaths, ten injuries, and more than a million dollars damage.
1988 - Phil Collins' remake of the Mindbenders' "Groovy Kind of Love" was the number one U.S. single. It was parked at the peak of the pops for two weeks.
1988 - A "nor'easter" swept across the coast of New England. Winds gusted to 75 mph, and large waves and high tides caused extensive shoreline flooding. A heavy wet snow blanketed much of eastern New York State, with a foot of snow reported in Lewis County
1991- General Motors announces nine month loss of $2.2 billion. This >was big news then, but nothing compared to the staggering losses of Enron, Worldcom, and others in 2002.
1992-Members of Boyz II Men receive awards for having the longest running #1 song of the rock era. "End Of the Road" broke Elvis' record of 11 weeks, previously held by "Don't Be Cruel/Hound Dog".
Top Hits---1993
Dreamlover- Mariah Carey
Just Kickin It- Xscape
I d Do Anything For Love (But I Won t Do That)- Meat Loaf
All That She Wants- Ace Of Base
1996-Microsoft launched Expedia, an online travel service, on this day in 1996. The service allowed travelers to find the lowest listed airfares and make plane and hotel reservations. The company hoped to take advantage of the estimated $3 billion in online ticket sales expected to be spent yearly by 1999.
1998-Bob Dylan played in his hometown of Duluth, Minnesota for the first time since the '60s. The show sold out in just five hours.
2000 -In Game 2, the Yankees extend their World Series winning streak to 14 consecutive games defeating the Mets, 6-5 in a game which is overshadowed by Roger Clemens throwing the barrel of a shattered bat Mike Piazza as the Met catcher runs to first. The eagerly awaited at bat, due to the Rocket's beaning of the Mets' superstar in July, results in the two players confronting one another and the emptying of both benches.
2002- Giant P.A. announcer Rene Brooks-Moon become the first woman to announce a World Series. Her scorecard from Game 4 is being sent the Hall of Fame.
2002— Top Hits
Dilemma- Nelly Featuring Kelly Rowland Gangsta Lovin'- Eve Featuring Alicia Keys
Ruff Ryders | ALBUM CUT | Interscope
A Moment Like This- Kelly Clarkson
Hey Ma- Cam'ron Featuring Juelz Santana, Freekey Zekey and Toya
2006 -- The Spiezio become the first father-and-son combination in baseball history to have appeared in a World Series game as a player for the same franchise. Scott, the Cardinals' current second baseman, and his father, Ed, a third baseman for the club in the 1967 and '68, both played (and won) in the Fall Classic with St. Louis.
World Series Champions This Date
1972 Oakland Athletics
1975 Cincinnati Reds
[headlines]
--------------------------------------------------------------
Baseball Poem
The Batter
From the book
That Sweet Diamond
by Paul B. Janeczko, Carole Katchen (Illustrator)
He approaches the plate,
ponderous,
swinging smoothly
in slow motion
knowing his choice is simple:
swing or not.

As he paws
the back line of the batter's box,
matching concentration and stare
with the pitcher,
he knows
indecision
or
hesitation
makes failure likely.
Pitcher rocks.
Batter waits.
Then, in the time it takes
a happy heart to beat,
decides.
--------------------------------------------------------------

SuDoku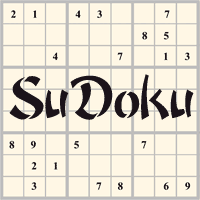 The object is to insert the numbers in the boxes to satisfy only one condition: each row, column and 3x3 box must contain the digits 1 through 9 exactly once. What could be simpler?
http://leasingnews.org/Soduku/soduko-main.htm
--------------------------------------------------------------

Daily Puzzle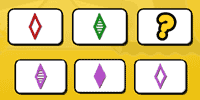 How to play:
http://www.setgame.com/set/puzzle_frame.htm
Refresh for current date:
http://www.setgame.com/set/puzzle_frame.htm
--------------------------------------------------------------


http://www.gasbuddy.com/
http://www.gasbuddy.com/GB_Map_Gas_Prices.aspx
http://www.gasbuddy.com/GB_Mobile_Instructions.aspx
--------------------------------------------------------------

Weather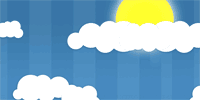 See USA map, click to specific area, no commercials
--------------------------------------------------------------

Traffic Live---
Real Time Traffic Information
You can save up to 20 different routes and check them out with one click,
or type in a new route to learn the traffic live
--------------------------------