Baltimore - Washington area
Lease Representative
M&T Bank is seeking an in-market lease representative to develop and maintain relationships with broker/lessors, equipment vendors, and direct lessees throughout Maryland and Northern Virginia. Must be knowledgeable small ticket leasing ($75K average ticket) and third-party lease/loan transactions. Please apply on-line at www.mandtbank.com and view posting #4044.
At M&T Bank, we provide and exciting and challenging work environment where performance and innovative thinking is encouraged at every level. With over 700 branches, your career can travel as far as you take it!

Monday, October 3, 2005
Headlines---
Bulletin Board Complaint Policy
Classified Ads----Senior Management
Leasing Index Indicates "Fear Factor"
Einhorn to be Sentenced Today
Classified Ads---Help Wanted
Ohio Court Favorable to NorVergence Lessor
NACM's CMI: Optimism despite two hurricanes
CIT to Divest $290MM of Non-Core Assets
Cartoon/Fortune Teller Gives Advice to Kit
Editor Takes a Vacation---
The List---Third Quarter, 2005
News Briefs---
You May Have Missed---
"Gimme that Wine"
Today's Top Event in History
This Day in American History
Baseball Poem--Tim Peeler
######## surrounding the article denotes it is a "press release"
Bulletin Board Complaint Policy
By poll of the readers, any posted complaint, once satisfied, is removed from the Bulletin Board. The main purpose of the complaint procedure is to resolve issues.
In a recent situation, when a new check was to be issued, with a payment stop on the first check, it was discovered the check was cashed the day after it was reported to Leasing News the check had not been received. The delay in mail may have been due to Hurricane Rita. It is Leasing News position the matter should have been settled much earlier. The complaint was removed from the bulletin board as per our policy.
Kit Menkin, editor
------------------------------------------------------------

Classified Ads----Senior Management
Baltimore, MD
25 year veteran of commercial and equipment leasing seeking a senior management position with leasing or asset based financing company in the southeast (Florida preferred)
Email: kellogg_md@yahoo.com
Denver, CO.
Fortune 500 GM/SVP wants to team up with aggressive lender looking for Western expansion mid-market equip. finance/leasing. 20+ years experience within Rocky Mountain/Southwest and Ca markets.
Email: legal@csotn.com
Hope, NJ.
25 years in optimizing call center operations, collections, billing, and back end revenue generation. Experienced in $7 + billion dollar portfolios. Verifiable achievements.
E-mail: cmate@nac.net
Irvine, CA.
Credit executive, portfolio manager and syndication facilitator. Extensive business building experience in small and mid-ticket operations. Highly innovative. Fortune 100 audit and technology skills. Bottom-line manager.
Email: lenhubbard@bigfoot.com
Jacksonville, FL.
15+yrs Collections/Customer Service Expert. InfoLease, CARMS,managed staffs excess 100 VERY successfully - will relocate WITHIN Florida for right position ~ SIMPLY THE BEST Email: rafftink@aol.com
Lawton, OK.
Twenty years, I have been the President of Cash Financial Services. I sold my loan portfolio. Resume.
email: bobmooreok@email.com
Long Island, NY
Degree Banking/Finance. 13 years leasing exp. Now prez young leasing company where promises were not met. Interested in joining established firm with future.
Email: bob33483@yahoo.com
New York, NY, NJ, Ct Tri-State
Top Exec. middle and big ticket, top skills treasury,funding, ops,transaction detail, syndication, ready to max profit, help build quality operation. right now!
E-Mail: leasefinance@optonline.net
Orange County, CA
25+ years experience large ticket equipment finance companies and commercial banking. Operations, documentation, legal, credit, workouts, portfolio management. $2+Billion portfolio. Seeking CFO, COO or similar.
Email: finance1000@cox.net
Philadelphia, PA.
27 yrs. exp. sales, ops., credit, strategy, P&L mngmet. Most recently created & executed the biz plans for 2 highly successful Bank-owned small ticket leasing subsidiaries.
email: mccarthy2020@comcast.net
Portfolio Management Consultant ;
25+years experience in Collections, Customer Satisfaction, Asset Management, Recoveries, Continuous Process Improvement, Back end Revenue Generation, Cost per Collection Analysis. $5+Billion Portfolio expertise.
Email: efgefg@rogers.com
Salt Lake City, UT
GM in Sales, Marketing & Operations for Several technology captives. Seeking new adventure in Western States. Consultant of full time.
Email: stevegbdh@hotmail.com
San Francisco, CA.,
25 years experience w/global leasing company, sales, marketing, business dev., P&L responsibility, asset mgmt, brokering and re-marketing. Interested in joining an est. firm with a future.
Email: rcsteyer@yahoo.com
Syracuse, N.Y.
Int. equip. leasing exec. 25 yrs global P&L sr. mngt., including corporate turnarounds, strategic planning, new biz dev., structure finance, contract neg., vendor leasing specialist.
Email: jimh356094@aol.com
Wilmington, DE.
Over 15 years experience managing Credit, Risk Management and Fraud operations for large Financial Institution. Proven Results. Anywhere between NYC and DC for right opportunity.
Email: cklous@comcast.net
For a full listing of all "job wanted" ads, please go to:
http://216.66.242.252/AL/LeasingNews/JobPostings.htm
To place a free "job wanted" ad, please go to:
http://216.66.242.252/AL/LeasingNews/PostingForm.asp
--------------------------------------------------------------

ELA Monthly Leasing Index Indicates "Fear Factor"
New leasing business for the two months of the third Quarter continues the decline from the series, but is actually also ahead of the second quarter, according to the Equipment Leasing Association (ELA) Monthly Leasing Index (MLI), which surveys approximately 20 major equipment leasing and finance companies on a monthly basis.
The low credit approvals in May and June may have lead to the results of new business in the third quarter. The effects of the two hurricanes may be seen in September statistics, but most likely will be more significant to the last quarter of the year. Normally, as with most "retailers," the end of year' months are the strongest as companies want to take advantage of depreciation or other acquisitions as discounts are offered from companies on a calendar year basis.
In addition, delinquencies (net of unearned income billed but not yet received) rose 0.25 percent in August to 97.95 percent. Although small, this reverses a trend over the last five months where delinquencies of 30 days or less have steadily declined from March's high of 98.46 percent. The affects of the two recent hurricanes may be seen in fourth quarter of the year.
Charges offs statistics:
The total number of employees also decreased very slightly, dropping 2.8 percent in July to 8,939 compared to 9,201 in July, but still ahead of the first of the year, basically following the new business cycle..
This is the third straight month that saw total FTEs drop and the first time since February that total FTEs fell below 9,000.
"The continued drop in headcount accompanied by nearly flat new business volume shows that leasing organizations continue to make steady gains in productivity" said Ralph Petta, ELA's Vice President of Industry Services.
Participants
ELA Monthly Leasing Index
ADP Credit Corporation
Amsouth Leasing Corporation
Bank of America
Caterpillar Financial Services Corporation
CIT
De Lage Landen Financial Services
First American Equipment Finance
GreatAmerica Leasing
Hitachi Credit America Corp.
HP Financial Services
John Deere Credit Corporation
Key Equipment Finance
LaSalle National Leasing Corporation
Marlin Leasing Corporation
RBS Asset Finance
Siemens Financial Services
U.S. Bancorp Leasing & Financial
Verizon Capital Corporation
Wells Fargo Equipment Finance
--------------------------------------------------------------

Leasing Insurance Fraud Einhorn to be Sentenced Today
Victor Einhorn to be sentenced today before Judge Barbara Jones (old federal courthouse) 11:00 AM.
This has been a four year process since he was arrested. Here is the original story:
http://two.leasingnews.org/temporary/SUMMARY%201.htm
Transaction involving the mail or securities of commodities, including leasing, may fall under the jurisdiction of the U.S. Department of Justice.
J.R. Goodman, Criminal Investigator
Securities & Commodities Fraud Task Force
Department of Justice
U.S. Attorney's Office, Room 521
1 Saint Andrew's Plaza
New York, NY 10007-1701
Ph: (212) 637-2421 Fax: x 0083
---------------------------------------------------------------

Classified Ads-----Help Wanted
Lease Representatives

Baltimore - Washington area
Lease Representative
M&T Bank is seeking an in-market lease representative to develop and maintain relationships with broker/lessors, equipment vendors, and direct lessees throughout Maryland and Northern Virginia. Must be knowledgeable small ticket leasing ($75K average ticket) and third-party lease/loan transactions. Please apply on-line at www.mandtbank.com and view posting #4044.
At M&T Bank, we provide and exciting and challenging work environment where performance and innovative thinking is encouraged at every level. With over 700 branches, your career can travel as far as you take it!

National Program Skills

National Program Skills, San Francisco
Daily management national program accounts/support V.P. National Programs Min. 3 yrs leasing exp. understand credit/financial/tax returns w/strong follow-up, great opportunity to grow, to learn more, click here.

Salesperson

"Tired of working for a broker or discounter at inflated buy rates?"
We are a direct nationwide funder.
Decisions are made here on "application only" up to $125,000. We are fast, too, and we will keep your vendors and customers happy with our efficient staff.
Contact Jim Doster sales@abanklease.com

"We want you to make as much money as you can."

-------------------------------------------------------------

Ohio District Court Issues Favorable Ruling to Lessor in NorVergence Case
ELTnews
In Preferred Capital's Ohio NorVergence litigation, the Ohio Ninth District Court of Appeals, in a 2-1 decision, upheld the enforceability of the floating forum selection clause in a case where all of the lessees are for-profit corporations. The majority wrote a strong decision that rejected all of the lessees' arguments and that relied, in part, on the objectives of the UCC to encourage, as a matter of sound economic policy, the free transferability of commercial paper to stimulate financial interdependence.
The Ohio Eighth District Court of Appeal, the appellate court in which ELA had filed an amicus brief, had previously dismissed Preferred Capital's appeal on the ground that the trial court's decision--that the forum selection clause is not enforceable--was not an appealable decision. Preferred has asked the Supreme Court to review that decision and the question of whether the trial court's decision is appealable. The Supreme Court has not yet decided whether it will take the appeal. Now, the Ninth District Court of Appeals has not only entertained the appeal, it has also upheld the enforceability of the clause.
copy of ruling:
http://leasingnews.org/PDF/OH_prfrrd_cptl.pdf
---------------------------------------------------------------
#### Press Release ##########################

NACM's CMI: Optimism Despite Two Hurricanes
-"Hurricanes Katrina and Rita unmistakably left their marks on September's Credit Manager's Index (CMI). The rapid increase in economic activity shortly after a natural disaster is well documented, and these hurricanes are no exception," says Dan North, Chief Economist with credit insurer Euler Hermes ACI. "In particular, data from the manufacturing sector show a significant spike in demand. Manufacturing sales and the amount of credit extended were both up sharply, suggesting that customers are scrambling to snatch up goods as quickly as possible. In the service sector, sales and new credit applications also suggest a significant jump in demand."
Sparked by increased sales and credit extended, the manufacturing sector CMI for September rose 370 basis points, to 56.6. New sales, which have been on a slight downward decline for the last five months, spiked to 74.1 percent in September, up 1,540 basis points from the previous month. This had been the highest level of new sales since May 2004, when sales reached 72.5 percent. This month also saw a rise in extended credit, up 760 basis points, from 60.8 percent to 68.4 percent.
For the third month in a row, the service sector CMI remained virtually unchanged, up slightly to 56.7 percent. Among the favorable factors, we see a 520 basis point jump in new sales and a 430 point jump in credit applications. As the service sector continues to show economic growth, with eight of the 10 factors above the 50 percent level, the overall rate of growth remains flat.
Growth in new sales, in both the manufacturing and service sectors, contributed to the gain. Among all the September 2005 factors, eight of 10 show economic growth, compared to seven of the 10 in September 2004.
The CMI survey asks credit managers to rate favorable and unfavorable factors in their monthly business cycle. Favorable factors include sales, new credit applications, dollar collections and amount of credit extended. Unfavorable factors include rejections of credit applications, accounts placed for collections, dollar amounts of receivables beyond terms and filings for bankruptcies.
The full report is available at:
http://leasingnews.org/PDF/CMI_Sep2005.pdfz
The National Association of Credit Management (NACM), headquartered in Columbia, Maryland supports more than 25,000 business credit and financial professionals worldwide with premier industry services, tools and information. NACM and its network of Affiliated Associations are the leading resource for credit and financial management information and education, delivering products and services which improve the management of business credit and accounts receivable. NACM's collective voice has influenced legislative results concerning commercial business and trade credit to our nation's policy makers for more than 100 years, and continues to play an active part in legislative issues pertaining to business credit and corporate bankruptcy. www.nacm.org .
#### Press Release ##########################

CIT to Divest Approximately $290 Million of Non-Core Assets
Driven by the Company's Portfolio Optimization Strategy
NEW YORK, -- CIT Group Inc. (NYSE: CIT), a
leading provider of commercial and consumer finance solutions, today announced its plan to divest certain non-core assets including the sale of a real estate investment and intention to sell certain aerospace and manufactured housing assets.
"These actions result from our strategic planning initiatives and reflect another milestone in our campaign to optimize our portfolio of businesses," said Jeffrey M. Peek, Chairman and CEO. "We remain committed to investing solely in businesses with strong growth opportunities in order to achieve better long-term returns for shareholders."
Given the strength in the real estate market, yesterday CIT sold an interest in Waterside Plaza, a residential complex in New York City, which will result in a pre-tax gain of approximately $115 million in the third quarter.
In addition, CIT initiated a program to sell approximately $190 million older vintage, out-of-production aircraft as part of its strategy to maintain a modern fleet capable of contributing positively to the company's risk-adjusted returns. These assets will be reclassified as held for sale on the company's financial statements and marked to estimated fair value, resulting in a pre-tax loss of approximately $90 million in the third quarter.
CIT also plans to accelerate the liquidation of approximately $100 million in manufactured housing receivables. These assets will be reclassified as held for sale on the company's financial statements and marked to estimated fair value, resulting in a pre-tax loss of approximately $20 million in the third quarter.
About CIT:
CIT Group Inc. (NYSE: CIT), a leading commercial and consumer finance company, provides clients with financing and leasing products and advisory services. Founded in 1908, CIT has nearly $60 billion in assets under management and possesses the financial resources, industry expertise and product knowledge to serve the needs of clients across approximately 30 industries. CIT, a Fortune 500 company and a component of the S&P 500 Index, holds leading positions in vendor financing, factoring, equipment and transportation financing, Small Business Administration loans, and asset-based lending. With its Global Headquarters in New York City and Corporate Offices in Livingston, New Jersey, CIT has approximately 6,000 employees in locations throughout North America, Europe, Latin and South America, and the Pacific Rim. For more information, visit http://www.cit.com.
SOURCE CIT Group Inc.
#### Press Release ##########################
---------------------------------------------------------------

Cartoon----Fortune Teller Gives Advice to Kit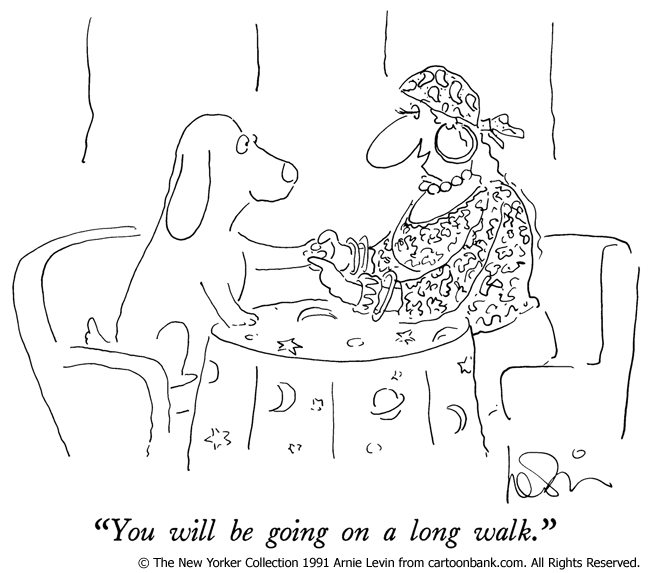 ---------------------------------------------------------------

Editor Takes a Vacation---
Maria Martinez-Wong will be acting as editor while I am on vacation.
All my e-mail will be forwarded to her. She and her husband Brian in past have edited Leasing News when I was on vacation.
I hope readers will help them both with the latest information to be shared by all readers.
Kit Menkin
---------------------------------------------------------------

The List---Third Quarter, 2005
Available on line in either alphabetical or chronological order.
http://www.leasingnews.org/list.htm
Here are the top changes in the leasing industry for the third quarter,
July, August, September, 2005:
September
LeaseForum, Inc . (09/05)-- In 2003 moved offices and changed phone numbers. Susan F. Franklin, CEO, Founder, Managing Partner, said " We recently decided to rebrand the company and launched our new website: http://www.americanriverpartners.com/ (6/05) An on-line leasing company since 1998 with Susan Franklin as CEO. Web site down, inquiries to readers gets no response.
NorVergence, New Jersey ( 9/05) Lessee Gets Stay pending other court actions, sets precedent? (9/05) NorVergence 1450 member Class Action Certified in New Jersey (9/05) Texas win and others regarding venue provision creates lessee war cry: " We are coming for the rest of the LC's now! " (7/05)--Randy Brook of FTC wins 47 million dollars of "uncommitted" signed leases, with claims against the receivables, assets. (6/05) FTC Asks for $181 Million NorVergence default judgment plus to negate other AG settlements for full amount; hearing set for July 18, 2005. We were criticized for calling this a "soap opera," but it truly is, except no love interest. http://www.leasingnews.org/archives/June%202005/6-28-05.htm#norv (6/05) Attorney Green to file Appeal on NorVergence Class Action Denial (6/05) Add Massachusetts to Illinois and Texas dismissing all NorVergence leases because BK receiver failed to appear in court (6/05) Florida AG case thrown out of court, next day, he appeals it. (5/05) $23 million more in settlements (5/05) GE and CIT make settlements in other states. (4/05) Reportedly defaulted leases push Preferred Capital into receivership. Several other leasing companies hit with large portfolio losses. (03/05) Thirteen state AG's jump on Preferred Capital venue issue, little realizing that the company is closed to receivership (02/05) "ERA" contract a joke http://leasingnews.org/PDF/NorVergence_Rental_aggreement.pdf (02/05) Ohio Banks Affected by NorVergence Bankruptcy (2/04) Venue Losses by Lessors local and federal courts (2/04) NorVergence Mess Not Going Away, Perhaps Criminal Action (1/05 NY AG Eliot Spitzer settles two more, now at $13MM (1/05) Peter J. Salzano, CEO file BK 11 (1/05) No disagreements about "leasing companies caving in," as more state AGs (six now) join in litigating leasing companies for settlements with NorVergence Leasing customers. (01/05) Irwin Financial $4 million NorVergence Charge off. (12/04) More Leasing Companies "Caving In" (12/04) Leasing News Editorial: Amicable, Generous Settlement for NorVergence Lessees (12/04) NY Atty. Gen. Gets Another $11 Million Settlement (12/04) Penn. AG Sues NorVergence/Salzano Brother (12/04) Other leasing companies follow GE's lead. (12/04) GE becomes hero, sets pace for other leasing companies. In a surprise move, GE Capital made a settlement with New York Attorney General Eliot Spitzer and his staff regarding 100 approximate leases for the so-called "matrix box" and long distance telephone service from NorVergence, who filed Chapter 7 bankruptcy in July (11/04) 41 Leasing Companies in NorVergence Dilemma (10/04) ELA meets NY Attorney General's staff (10/04) Leasing companies file on lessees, Weir Group has almost 1300 plaintiffs in class action suit, newspapers print poor picture of leasing companies (9/04) Florida attorney general requests leasing companies cease collecting lease payments; three other state AG's follow (8/04) First class action is filed, two others to follow. (7/2004) Campaign to Stop Leasing Company Payments (7/2004) Robert J. Fine Resigns as EAEL President, ran Finance Division, discounting paper to banks and others (7/2004) Telecom Agent Association starts "Legal Co-Op" to breaking third party leasing contracts sold by NorVergence or involved with NorVergence equipment and service. (7/2004) NorVergence files Chapter 7(7/2004) NorVergence files Chapter 11.(7/2004) NorVergence investigated for failing to pay its employees NorVergence (4/2004) "Mr. Arnold comes to NorVergence Capital from HP Financial Services, where he was the Finance Director for North America. At HP Financial Services, he was responsible for all financial functions and was instrumental in integrating the HP and Compaq Financial services portfolios. Mr. Arnold was part of management team that launched Compaq Financial Services in 1997."
Manifest Group (USBancorp) (9/05) President and Chief Executive Officer of U.S. Bancorp Equipment Finance William Purcell leaves to become Chief Operating Officer at Aequitas Capital Management (8/05)U.S. Bancorp Equipment Finance, Inc. has named R. Blair McBeth, Jr. executive vice president and general manager of its Capital Equipment Group. McBeth replaces Greg Mamula, who will be retiring after 14 years with U.S. Bancorp. (8/05) Curt P. Kovash, named new Senior Vice President and General Manager (8/05) Brad Peterson Joins Pentech Financial Services, Inc. Vice President - Navigator Business Programs. The former General Manager - USbancorp Manifest Funding Services, Peterson brings over 15 years of experience in lease sales and management to this strategic position. (3/2004) Brad Peterson New US Bancorp Manifest Sr. V-P & Gen. Mgr. (3/04) Brian Bjella as Senior Vice President and General Manager, resigns to form a Company with Ken Noyes: Grandview Financial, which consists of Quest Resources, headquartered in New Jersey. Bjella will remain in Marshall, Minnesota, where the company will grow, keeping the current staff and operations in New Jersey. This is a 50-50 partnership, according to Brian Bjella, who said, " It has always been a dream of mine, but I never actively pursued anything because I love working for Manifest. The right opportunity never came around until now, and it is one that I need to follow. "I am excited to have the opportunity to grow my own company, "he added, " but it is very difficult for me to leave Manifest - it is a great organization with great people." (4/2002)Troy Molitor resigns as General Manager. He follows Don Polfiet...Chris Canavati. Good men, that Manifest does miss. (3/2001) changes name to U.S. Bancorp - Manifest Funding Services. Manifest Group- (9/1/2000) purchased by US Bancorp Leasing and Financial, "...a win for all the parties involved," Brian Bjella. (11/2000) Donald Polfiet leaves and no one knows where he went. If you know, please tell us.
Key Equipment Finance/American Express/Sierra Cities/Rockford (09/05) closes the former American Express Business Finance business operation in Parsippany. (7/05) Key Equipment Finance, the nation's third-largest bank-held equipment leasing plans to hire an additional 145 Colorado-based employees over the next two years, bringing the headcount to 400 by the year 2007. (12/04) "AMEX turned over control to Key Bank last night and on the way out the door AMEX funded EVERYTHING in the system,.....verbals were not completed on many transactions, nor had delivery of the equipment occurred for many deals as well.....random attempts were made to complete verbals however after a message was left the deal was BOOKED.... "Nice to see Integrity rises to the upper levels of management in this industry!!" (10/04) American Express Business Finance Sold to Key Equipment Finance. (10/04)Former Sierra Cities President Thomas J. Depping reportedly raises $21 million from investors and buys bank in Texas to go back into the equipment leasing business. (9/04) The Gazelle is Back! Registered for the October 27th Equipment Leasing Association Conference in Palm Desert, California: Mr. Thomas J. Depping MAIN STREET INVESTMENT PARTNERS Mr. Robert H. Quinn, Jr. MAIN STREET INVESTMENT PARTNERS (3/2004) 40 Amex Leasing Employees let go in Santa Ana, closing down the office imaging-copier processing center in Santa Ana, CA.---- where the old Rockford use to be in the Xerox building on Third Street. Much of the health operation went back to Parsippany (NJ), and some moved to the old Sierra Cities location in Houston, Texas. The main reason for the closing of the operation here--the building lease was originally to Rockford and it expired. Some HR and marketing amployees will remain in Santa Ana., about ten. All employees were offered jobs in other American Express locations. (11/2002) Lays off salesmen, rumors float they are about to get out of leasing business; Richard Anderson does not return telephone calls to confirm or deny. (09/2001) American Express Business Finance has closed down their broker division. We can submit deals until 10/12/01. All deals must be funded by 12/31/01. Unconfirmed rumors that salesmen are now going after the broker vendor accounts. We are seeking to confirm or deny this. (8/2001) Discovers up to $20 million write-off with RW Leasing portfolio, other portfolio's, alleged stock fraud, Amex declares they are investigating (7/2001) pretax write-down of $826 million that will pummel, second-quarter profits. The company also unveiled plans to cut as many as 5,000 more jobs because of the weak economy. Rumors abound about portfolio performance and major problems in the woodpile/going the way Rockford Industries went. (5/2001) New Name: "American Express Business Finance" (4/2001) Merger complete, Depping resigns as "gazelle" (3/31/2001) American Express completes purchase/merger (3/2001) Sierra Cities-Amex Merger gets green light by authorities (2/2001) offer from American Express for $5.68 per share in cash. We predicted this last week, naming the company and floor price. American Express active in equipment leasing, likes what it sees, and Sierra Cities is the vehicle, not Advanta or others that it has viewed to purchase. (1/2001) VerticalNet Merger falls apart. (1/16/01) Sells Off UK Assets. (7/2000) 2nd quarter loss, see report http://www.leasingnews.org/articles.doc/newsletter3.htm.
National Penn Bancshares, Inc. (Nasdaq: NPBC), the parent company of National Penn Bank, and Nittany Financial Corporation, BOYERTOWN, Pa. and STATE COLLEGE, Pa., (09/05) merge. Nittany to be a separate division; assets in excess of $5 billion and to remain the seventh largest bank holding company headquartered in Pennsylvania (equipment leasing services through National Penn Leasing Company.)
Enterprise Funding Group, LLC, Grand Rapids, Michigan (09/05) acquired by James Investments, LLC. Enterprise Funding Group, founded in 1996, is an equipment finance company that provides lending and leasing services to small and medium sized businesses across the country. Its primary focus is on income-producing capital equipment in the construction, manufacturing, healthcare and selected service industries. James Investments, based in Grand Haven, Michigan, is a privately held venture capital firm.
Brookfield leasing (09/05) John Engelbrecht, chairman/CEO sells 80% of company to a bank holding company in Illinois for $5 million. QCR Holdings (NASDAQ: QCRH - News) is a multi-bank holding company that serves the Quad City; Cedar Rapids, Iowa; and Rockford, Ill., areas. Engelbrecht, who founded the company more than 30 years ago, holds the remaining 20 percent membership interest.
RW Professional, Long Island, NY (09/05) Loses Motion to Suppress Evidence, public defender attorney Elizabeth E. Macedonio now representing Barry Drayer (06/05) Believe it or not, trial again delayed until 10/25/05 for the "interest of justice." Elizabeth E. Macedonio is now the attorney for Barry Drayer, and appears to being a public defender, as the court approves "itemized" expenses (02/05) case postponed to after June, 2005, one source says Barry Drayer has let go the original attorneys and is using his best sales techniques in trying to plea a deal. (12/04) Bank of New York pays $24 million fine in order to avoid criminal indictment for allegedly failing to report suspicious activity at a branch. "Bank of New York eats $24,000,000 for not handling the infamous "E" account properly. Barry will never serve time in jail, but the deep pocket guys will roll to cover their ****." (9/04) Drayer Fires Attorneys, Trial Postponed until March, 2005 (8/04) Trial scheduled for October 14,2004. http://www.leasingnews.org/archives/August_2004/8-09-2004.htm#rw (6/2004) Trial to start October 14 th , 2004 http://www.leasingnews.org/Conscious-Top%20Stories/RW_update7.htm (11/03)Jury to be selected for trial on April 12,2004 (9/03) Defendants on bail, "house confined," with trial to start April 12, 2004. "Status Conference adjourned to 11/14/03 @ 1:30 p.m. before USDJ Spatt. Conference held. Speedy Trial Information on Dfts: Code Type: XT, Start Date: 9/5/03, Stop Date: 4/12/04. Excludable Delay entered on the record. Next Status Conference: 1) Conclude discovery 2) Set motion schedule. Questionnaires two weeks before jury selection on 3/30/04. 3/31/04 counsel to pick up questionnaires. 4/6/04 all counsel to agree on jurors who will return for Jury Selection. Jury Selection 4/12/04 @ 9:00 a.m. Consent to Magistrate Judge selecting jury by dfts and govt. No adjournments of Jury Selection date will be granted. Re: Bradley Simon's Letter dated 9/2/03. Govt. to move documents to another location and keep boxes (2nd set) for the Courthouse." Last file is a letter: "Ms. Besser is currently subject to a 7:00 p.m. curfew as part of her pre-trial supervision and requests that the curfew be lifted on 10/19/03 so she may participate in a gathering in Manhattan." It appears for the defendants to ask to either/or travel from their home or at certain hours, as they are remanded to their residence with electronic monitors on their ankle. "MINUTE ENTRY; before USDJ Spatt on 9/5/03 @ 11:30 a.m., for Criminal Cause for Status Conference as to Dfts Payaddi Shivashankar, Susan Cottrell, Adam Drayer, Roger Drayer, RW Professional Leasing Services Corp., Rochelle Besser, Barry Drayer. Dft RW Professional Leasing Services Corp. present on bail with retained counsel Stuart E. Abrams. Dft Rochelle Besser present on bail with retained counsel Stuart Abrams. Dft Barry Drayer present on bail with retain counsel Stephen L. Cohen. Dft Roger Drayer present on bail with retained counsel Jerald Rosenthal. Dft Adam Drayer present on bail with retained counsel Thomas Marino. Dft Susan Cottrell present on bail with retained counsel Jerald Rosenthal. Dft Payaddi Shivashankar present in custody with CJA counsel Edward Jenks. Govt: Geoffrey Kaiser. Court Reporter: Harry Rapaport. Case called. Status Conference adjourned to 11/14/03 @ 1:30 p.m. before USDJ Spatt. Conference held. Speedy Trial Information on Dfts: Code Type: XT, Start Date: 9/5/03, Stop Date: 4/12/04. Excludable Delay entered on the record. Next Status Conference: 1) Conclude discovery 2) Set motion schedule. Questionnaires two weeks before jury selection on 3/30/04. 3/31/04 counsel to pick up questionnaires. 4/6/04 all counsel to agree on jurors who will return for Jury Selection. Jury Selection 4/12/04 @ 9:00 a.m. Consent to Magistrate Judge selecting jury by dfts and govt. No adjournments of Jury Selection date will be granted. Re: Bradley Simon's Letter dated 9/2/03. Govt to move documents to another location and keep boxes (2nd set) for the Courthouse. Notice of Appearance filed by Jerald Rosenthal for dft #4. (Coleman, Laurie)" (6/2002) 40 FBI agents raided the offices and arrested Barry and Rochelle, Roger and Jennifer Drayer. The investigation found $6.5 Million of fraud. Prosecutors said that the company, the RW Professional Leasing Corporation, concocted elaborate schemes using up to 100 rented mailboxes as far away as California to send phony checks, sham invoices, bogus leases and other false documents to banks in various states. Based on those documents, the banks lent RW millions of dollars to buy equipment and lease it out, prosecutors said. The schemes included multiple loans from different banks for the same medical equipment and loans for equipment that was never bought or leased, prosecutors said. Take the Money and Run:
Part I, http://www.leasingnews.org/Conscious-Top%20Stories/moneyandrun1.htm
Part II, http://www.leasingnews.org/Conscious-Top%20Stories/moneyandrun2.htm
Part III http://www.leasingnews.org/Conscious-Top%20Stories/moneyandrun3.htm
August
Affiliated Corporate Services, Lewisville, Texas (8/05) -Rick Gatelli joins Heritage Leasing of Fresno, California (7/05)-Jim Lahti starts Affiliated Investment Group, Lewisville, Texas (1/2001) Merges with First Commerce Leasing.
Marlin Leasing, Mount Laurel, NJ (08/05) Completes seventh securitization since 1999, this one $340.6 million term asset backed securitization.
Pinnfund/PinnLeasing (08/05) James Hillman, 65, a lawyer now living in Nevada, was the chief money raiser for Carlsbad-based PinnFund, a defunct sub-prime mortgage lender that bilked investors out of millions of dollars. He entered the guilty plea Monday on one count of the 29-count indictment handed up two years ago. (5/05) Tommy A. Larsen, the feisty president of PinnLease, San Diego, who was recently convicted and sent to jail, died suddenly in prison of liver cancer. (8/04) Larsen gets prison term, told to repay investors http://www.leasingnews.org/archives/August_2004/8-03-2004.htm#larsen (12/03) Tommy A. Larsen, president of PinnLease, admitted to scheming to funnel money from bogus equipment leases to himself, among other charges. He pleaded guilty to scheming to obtain funds for PinnFund U.S.A. through fraudulent equipment leases, and laundering kickbacks of those funds to the mortgage lender and himself through sham transactions and false invoices, prosecutors said. Larsen also pleaded guilty to obstruction of justice in connection with his previous attempt to provide false testimony in federal court. The defendant also pleaded guilty to evading taxes with respect to his 1999 and 2000 federal income taxes by charging personal expenditures to PinnFund, by structuring his compensation to avoid payroll taxes, and by hiding the proceeds of illicit activity in offshore financial institutions. Sentencing is set for April 5 before U.S. District Judge Marilyn Huff. (11/03) Jury trial set for 9:00 3/16/04 for Tommy A Larsen, for Kim A. Larsen before Judge Marilyn Huff (2/2003) PinnLeasing President denied bail (2/2003) Four indicted on charges of fraud in the PinnFund case ) (2/2003)Former Pinnfund CEO plea bargain- 10 years in prison 12/2002--A former employee of defunct PinnFund USA, a Carlsbad mortgage lender that imploded in March 2001 when regulators uncovered a $300-million pyramid scheme, pleaded guilty to lying to a federal grand jury. U.S. Attorney Carol Lam said Kimberly Hulihee admitted that she provided false testimony on Nov. 14 to a federal grand jury investigating the removal of files and other materials from a PinnFund subsidiary - PinnLease USA Inc. Hulihee, 38, was the former office manager of PinnLease, and later a company linked to former PinnLease President Tommy Larsen called Aloha Pacific Leasing. Hulihee is the second person to plead guilty to criminal charges in the PinnFund fraud. Former PinnFund chief executive Michael Fanghella also has admitted to myriad federal charges. He is cooperating with authorities and remains behind bars in the Metropolitan Correctional Center in San Diego awaiting sentencing. Larsen faces a pending civil suit related to the PinnFund fraud but no criminal charges, according to court documents. (8/2002) Federal authorities plan to auction expensive wine, jewelry and coins seized from the Ramona house of John D. Garitta, the former PinnFund USA chief financial officer who pleaded guilty last week to securities fraud charges. Merchandise to be sold at the auction includes more than 400 bottles of wine worth an estimated $163,000, $480,000 in jewelry and gems and $19,000 in collectible coins. The auction will be held in Rancho Dominguez in the Los Angeles area. (7/2002) investors in Carlsbad's defunct PinnFund USA sue the PricewaterhouseCoopers Accounting Firm for failing to detect fraud at the Company. (4/2002) the Receiver in the case filed a lawsuit against Tommy Larsen, related companies and a law firm, in bankruptcy court. It's a preference that may climb to $6.7 million. Larsen denies it all, and says, "prove it!" (12/2001 ) a top Executive Officer to turn over $47 deal/judge makes okay as it favors return of investor money. http://www.leasingnews.org/archives/December%202001/12-07-01.htm. (11/2001) Girlfriend to return millions. http://www.leasingnews.org/archives/November%202001/11-01-01.htm. (8/2001) Fanghella pleads not guilty to all charges, remains in jail. (8/2001) A federal grand jury indicted PinnFund USA founder Michael J.Fanghella 20-count indictment; 19 counts in the indictment carry a maximum penalty of 10 years in prison and a $250,000 fine. One count -- filing false financial information with the U.S. Dept of housing and Urban Development -- carries a maximum penalty of 30 years in prison and a $1 million fine. (8/2001) In San Diego Feds file charges for filing false financial statements plus criminal charges for bilking at least 166 investors out of $330 million after Fanghella turns self in. (7/2001 ) Barbados Court Freezes PinnFund Exec's Assets (6/2001) Leasing News considers it a "not guilty" judgment against Tommy Larsen, but Larsen's lawyer basically agreed to comply with the temporary restraining order of March 23 and agreed that Mr. Larsen would give an accounting of any possible gains he received that rightfully belong to PinnFund. Since he gave in to everything the receiver wanted, he was not held in contempt. The records shows that being acquitted or not guilty was not what happened. The judge found he wasn't in contempt because, going forward, he agreed to cooperate fully. (6/2001) Judge Hands Down $109 M Default Judgment in PinnFund Scandal. Bounty Hunters Get the Nod to Go Get 'Em (4/2001) Judge continues freeze of assets. Founder of PinnFund skips bail, judge issues arrest warrant ( 3/2001) PinnFund out of money, closes all offices, including leasing. Newspaper stories say "Millions of dollars are gone." (3/2001) PinnLease USA to Fold 47 Nationwide Offices-- $100 Million Fraud, reads like a tabloid story, perhaps largest fraud in West Coast history.
Centerpoint Financial, Denver, Colorado (08/05) Gordon R. Roberts, the 1993 president of the United Association of Equipment Leasing, was convicted of theft for basically stealing money while he was president of Centerpoint Financial. (6/2002) faxes sent, can't fund deals (6/2002) Reports Centerpoint not funding deals (3/2002)" Not true" says John Otto, chairman of Heritage Leasing, major stockholder of Centerpoint Financial, LLC, and Pentech Financial, Campbell, California. " I am not pulling the plug on Centerpoint. It is true we hit a small bump in the road, but that is taken care of. "The thirty year plus lease veteran with deep pockets confirmed the resignation of Randy Schiel, now former Chief Financial Officer.
July
Healthcare Business Credit Corporation ("HBCC") (7/05) -- a full service healthcare financing company, purchased by CIT. 64 employees and four business development offices located in Atlanta, Dallas, Chicago and Los Angeles; approximately $500 million in assets and $1 billion in loan commitments, HBCC has over 120 customers operating in 40 states
Unicyn Financial, Closter, New Jersey (7/05) the five top salesmen from HBSC join here. Patrick McGahren, President, announces major expansion in the health care segment. Joining Unicyn in the newly formed Dallas, Texas office is Greg Wood. Greg has extensive history within the Dental Financing market and was most recently with GE Capital / HPSC. Unicyn also opened a new Chicago, Illinois office which will be run by Tom Baker and Angela Baker, both formerly with GE Capital / HPSC. Lastly, the firm opened a new Los Angeles, California office which will be run and managed by Michael and Penny Healy
HPSC (GE), Boston Mass (7/05)---Five top salesman leave to help launch major move into medical market by Unicyn Financial of New Jersey (1/04) GE Healthcare Financial Services HPSC Conversion takes place. HPSC, Inc., with headquarters in Boston, MA, is a leading non-bank financial services company engaged primarily in financing licensed healthcare providers throughout the United States. HPSC provides financing, in the form of leases and notes due in installments, to the dental, ophthalmic, chiropractic, optometry, veterinary, podiatry and other medical and healthcare professions. HPSC markets its financing services to healthcare providers in a number of ways, including direct marketing through trade shows, conventions, advertising, cooperative arrangements with equipment vendors, and through its sales staff located in 22 offices throughout the United States. GE Healthcare Financial Services, a unit of GE Commercial Finance, is a premier provider of capital, financial solutions and related services for the global healthcare industry. With $12 billion in assets and nearly 700 employees, GE Healthcare Financial Services offers a full range of financing capabilities from equipment leasing and real estate financing to working capital lending and vendor finance programs.(11/03) reports a 14% decrease in net income for the third quarter ended September 30, 2003 of $1.5 million compared to $1.8 million in restated net income in the same quarter last year (11/03)GE Healthcare Financial Services to Acquire HPSC, Inc.; Transaction Strengthens Medical and Dental Practice Offerings. GE will acquire all of the issued and outstanding common stock of HPSC for $14.50 per share or a total consideration of approximately $72.4 million.
One World Leasing (7/05) Sharon Foglesong appointed president, now 16 members, reports co-op going strong and successful. (8/04) Co-op adds six new members, new exec. dir. gets company going. http://www.leasingnews.org/archives/August_2004/8-06-2004.htm#one (11/03) Down to five members, but seeks new president (2/2003) Loses three members, obtains new CEO. http://www.leasingnews.org/#world
Conrad & Associates, Carlsbad Ca (7/04)--Reader Finds CMC's Hanson and Fisher. Mr. Fisher keeps a condo at the \"Sterling\" on Tierra Verde, Florida (in my neighborhood) and visits here monthly. If anyone would like to look for him, he is very easy to find! He also scammed my father out of 50K so I am happy to help anyone make Ron Fisher held responsible for his debts. "For anyone who wants to find them, Mr. (NOT Dr - he is a fake) Fisher spends a lot of his time at his Gulf front Condo in Florida, 1100 Pinellas Bayway, #H4, St. Petesburg, FL 33715. (02/05) Looks like Bill and TY Hanson, late of CMC have done it again. Complaint received "I think my investment of 50k is no more. Got $500 a month or 12% return for 2004. Got January 05, but none for this month. All phones etc off!!! Sold me a Promissory note." Attempts to find them for a response have all failed. They seem to have disappeared.
CIT / Group (7/05) will cut its work force by about 200 employees in North America, consolidating its units and technology, expecting a second-quarter charge of about $25 million for expenses related to the job cuts. (7/05) announced the sale of the majority of its corporate aircraft portfolio to GE Commercial Finance. (7/03) CIT Elects Jeffrey M. Peek President & COO, Reorganizes Senior Management Structure (8/2002) CIT Execs/Directors take stock Bonuses (7/2002) The 200 Million share offering, led by Goldman Sachs and Lehman Brothers went out at $23 each. Tyco Intl in a bid to ease its heavy debt load, raised $4.6 billion from the sale of its CIT Group, accepting half of what it paid for the finance Company a year ago. (6/2002) Tyco loses 30% of stock value, insider loans and shenanigans by directors embarrassing to all, maybe illegal, too, says SEC, IRS, State Attorney General. (6/2002) CEO Dennis Kozlowski---Delusions of Grandeur: Tyco gets a lot worse, like a dark Opera, CEO resigns, directors taking private loans, and talk is they should all resign (5/2002) Tyco to spin off CIT within 45 days (5/2002) Tyco to pay off $10 billion debt by selling CIT(4/2002)CEO Al Gamper says this is the "quiet period" to employees on line.(3/2002)board member borrows millions, loans to insiders made. (2/2002) Tyco International pledged to accelerate its breakup plan, starting with a spin-off or sale of its Tyco Capital finance arm within 8 to 12 weeks. (2/2002) Participants at the Equipment Leasing Association Annual CEO Forum, Feb. 4-5, expressed doubt that Tyco can successfully spin off it financial unit, CIT, through an IPO. Prez. Kozlowski says $10 billion- paid too much for CIT, analysts say will sell for $7.7 billion to $12 billion. Stockholder suit against company. Says Kozlowski made too much money-finder fee to director Walsh too much. Trouble in River City, however Kozlowski holding it together, but the shares remain 49% below where they started the year. (1/2002) Tyco to Separate Into Four Independent, Publicly Traded Companies. (10/2001) Tyco Makes it Official: CIT Tyco Capital (8/2001) Many opt to move to Tempe, AZ, stay with CIT, become bold, challenge GE and others in the marketplace, morale up, company on the move. (5/2001) CIT Shareholders Approve Proposed Tyco-CIT Acquisition (3/2001) Tyco International Ltd. makes offer for about $9.2 billion in cash and stock in a deal that would allow the manufacturer to finance purchases of its wide array of products. Bermuda Hq, N.H.. operation office. ( 2/2001) Closing Atlanta office and others, "freeze" on new broker business from this office (5/2001) Bruce Nelson, Tempe, Arizona seeking broker business. "We are an asset based lender and provide equipment financing in the following industries: Construction, Transportation, Logging, Material Handling, Corporate Aircraft, Mining, Energy, & Marine
---------------------------------------------------------------

News Briefs----
High Oil Prices Met With Anger Worldwide
http://www.washingtonpost.com/wp-dyn/content/article/2005/10/02/AR2005100201315.html
More States Step Toward 'Net Tax
http://www.internetnews.com/ec-news/article.php/3552921
----------------------------------------------------------------

You May Have Missed
Distinguished Restaurants of North America-Food for thought
http://leasingnews.org/PDF/consumer_tidbits_september.pdf
----------------------------------------------------------------


"Gimme that Wine"
New Website Allows Wine Enthusiasts to Connect with Wineries for Direct Wine Sales and Touring
http://www.restaurantnewsresource.com/article18765.html?NID=
94e28494849d8db3a2bb7546c38a203e
Did you know that .
Thirty percent of the wine sold in the United States is distributed by one wholesaler, Southern Wine and Spirits, and, in the states where Southern Wine and Spirits actually does business, they distribute more than 70 percent of the wine sold?
Approximately 80 percent of the wine produced in Australia is made by three companies? Approximately 70 percent of the wine produced in California is made by five companies? And that Foster's is one of those three Australian companies and one of those five California companies?
----------------------------------------------------------------


Today's Top Event in History
1902-Birthday of Harvey Kurtzman ("What? Me Worry?) Cartoonist and founder of Mad magazine, born Brooklyn, NY. At the age of 14 he had his first cartoon published, and he began his career in comic books in 1943. His career led him to ED (Educational Comics) and with the support of William Gaines, he created Mad magazine, which first appear in 1952. He died February 21, 1993, at Mount Vernon, NY.
----------------------------------------------------------------

This Day in American History
1632-While they did not find a passage to Asia or gold and riches, they did discover tobacco being grown by the American Indians. It became a very valuable crop to the new colonies, in fact so much so, the Massachusetts Court of assistants and General Court, which ruled in Boston, enacted the Tobacco Tax " that no person shall take any tobacco publicly, under pain of punishment; also that everyone shall pay 1d. for every thime he is convicted of taking tobacco in any place, and that any Assistant shall have power to receive evidence and give order for the levying of it, as also to give order for the levying of the officer's charge. "
1692- In Massachusetts, Increase Mather published his "Cases of Conscience Concerning Evil Spirits." It allegedly had influence in eventually stopping the Salem witch hunt that began in March when some children called uonto explain their odd behavior, claimed that three old women had bewitched them. The women were tried, convicted, and condemned on the testimony of the children. Although Gov. William Phips halted the trails in October, 1692, by January 1693, twenty persons condemned for witchcraft had been executed and two had died in prison. which effectively brought an end to the Salem Witch Trials which had begun earlier this year.
1693-The earliest description of buffalo or bison hunting in America appeared in French traveler Fr.Louis Hennepin's account of Louisiana. Coming upon a large group of buffalo, the Indians would surround them with a circle of grass fire, leaving a few openings where they waited to ambush the escaping animals.
1780- Great Hurricane of 1780 kills 20,000 to 30,000 in Caribbean.
http://www.jamaica-gleaner.com/pages/history/story008.html
1789-- Washington proclaims the First national Thanksgiving Day on Nov 26
1790- Birthday of John Ross, Chief of the United Cherokee Nation from 1839 to 1866, near
Lookout Mountain , Tennessee. Remembered as a great leader of his people, died August 1, 1866.
( lower half of: http://memory.loc.gov/ammem/today/oct03.html )
1841-The 'October Gale' hit New England raising havoc with the Cape Cod fishing fleet. 40 ships were washed ashore and 57 men lost their lives from the town of Truro alone. Inland the storm brought heavy snow with 3 inches at Concord, MA and 18 inches at Middletown, CT
1862- Battle of Corinth Confederates under General Earl Van Dorn suffer a major defeat when they fail to recapture Corinth, a vital rail center in Mississippi. Van Dorn hurled his army at the outer defenses of Corinth on the morning of October 3. Over the course of the spring and summer, both Union and Confederate occupiers of Corinth had constructed concentric rings of trenches around the city. The Confederates were initially successful at capturing the outer defenses, driving the 23,000 defenders back nearly two miles. The battle lasted all day, and only nightfall brought relief to the battered Yankees. The next day, the Confederates made a series of desperate assaults on the inner trenches. They suffered heavy losses and began to withdraw from Corinth by early afternoon. The Confederate defeat was devastating. The Union losses included 315 dead, 1,812 wounded, and 232 prisoners, while the Confederate losses included 1,423 dead, 5, 692 wounded, and 2,268 prisoners. The Confederate defeat at Corinth allowed the Union to focus attention on capturing Vicksburg, Mississippi, the last major Rebel stronghold on the Mississippi River.
1863- Thanksgiving Day was proclaimed a national holiday by President Abraham Lincoln, to be observed on the last Thursday in November. In 1939 President Franklin D. Roosevelt moved Thanksgiving Day one week back to stimulate Christmas shopping. In 1941 Congress adopted a joint resolution confirming the Fourth Thursday, not the last Thursday, as Thanksgiving Day. 1875- Hebrew Union College was founded in Cincinnati, Ohio under Jewish auspices. It was the first Jewish college in America to train men for the rabbinate.
http://www.huc.edu/about/history.shtml
1863-Mary Jackson led more than a thousand women in bread riots in Richmond, Virginia. The women wanted food at affordable prices. Confederate President Jefferson Davis attempted to disperse the crowd with words and money from his pocket, but when the women didn't accept his excuses, the Southern gentlemen called in the city police to disperse the women with clubs. It is not reported that the men of the city accepted less food on their tables in an era when the men of the family ate first and women got the leftovers.
1895 -- Stephen Crane's The Red Badge of Courage is published in book form.
1899- John S. Thurman of the General Compressed Air and Vacuum Machinery Company, St. Louis, MO, obtained a patent on a 'pneumatic carpet renovator. It was a vacuum cleaner driven by a motor.
1900-Birthday of author Thomas Wolfe, born Ashville, North Carolina. He is considered one of American's top writers. "You Can't Go Home Again" is a classic, along with his epic autobiographical novel, " Look Homeward, Angel." He died in Baltimore at age thirty-seven of tuberculosis of the brain.
http://www.wolfememorial.com/
http://www.lib.unc.edu/ncc/wolfe/about.htm
http://library.uncwil.edu/wolfe/wolfe.html
1902-Birthday of Harvey Kurtzman ("What? Me Worry?) Cartoonist and founder of Mad magazine, born Brooklyn, NY. At the age of 14 he had his first cartoon published, and he began his career in comic books in 1943. His career led him to ED (Educational Comics) and with the support of William Gaines, he created Mad magazine, which first appear in 1952. He died February 21, 1993, at Mount Vernon, NY.
1902-President Theodore Roosevelt becomes the first US president to intervene in a strike by workers when he met with miners and coal field operators in Washington, DC. He appointed a commission that settled the strike later in the month.
http://memory.loc.gov/ammem/today/oct03.html
1904-Cookman College opens in Daytona Beach, Florida
http://www.cookman.edu/index.html
1906 - One of the nation's pioneer retailers, W.T. Grant, opened a 25-cent department store. It would go bankrupt, the largest retailer to do so, the day before its 74 th anniversary, 1975.
http://fcit.coedu.usf.edu/florida/photos/business/misc/0453.htm
http://www.goantiques.com/texis,grant_company_preferred,3be9cfe128.html
1908-Birthday of song writer Johnny Burke, Antioch, CA.
1916-Birthday of Trigger Alpert, born Indianapolis, IN
1925-Birthday of jazz promoter George Wein, born Boston, MA. Originated Newport Jazz Festival, 1954, among other contributions to promoting jazz.
1935-Louis Armstrong Band cuts "I'm in the Mood for Love," New York City, ( Decca).
1941-Birthday of Chubby Checker (Ernest Evans, musician, singer, best known for "The Twist", born Philadelphia, PA.
1942-Whirlaway, Horse racing's Triple Crown winner in 1941, won the 1942 running of the Jockey Club Gold Cup and became the first horse who win more than $500,000 in career earnings.
1945 - Stan Kenton and his orchestra recorded "Painted Rhythm" for Capitol Records.
1947-New York Yankees pitcher Floyd "Bill" Bevens carried a no-hitter into the ninth inning of Game 4 of the World Series against the Brooklyn Dodgers. With two out and runners on first and second as the result of walks, pinch-hitter Harry "Cookie" Lavagetto doubled off the right-field wall in Ebbets Field. Two runs scored, the no-hitter evaporated and the Yankees lost the game.
1949-WERD, first Black radio station, begins operating in Atlanta, GA.
http://www.blackseek.com/bh/2001/177_werd.htm
1951-- Bobby Thomson hit a three-run home run with one out in the bottom of the ninth inning off Ralph Branca to give the New York Giants a 5-4 victory over the Brooklyn Dodgers in the deciding game of the 1951 National League playoff. My Dad had taken my brother and I to this game. The Giants entered the ninth trailing, 4-1, Whitey Lockman drove in one run, and then Thomson came to bat with runners on second and third. The home run has gone down in baseball legend as "the Shot Heard Round the World. It was a very disappointing game as I was a Brooklyn Dodger fan and my brother a New York Giant's fan. The Giants' comeback in the pennant race to tie the Dodgers at the end of the regular season is known to baseball buffs as "The Miracle of Coogan's Bluff."
1951----Top Hits
Because of You - Tony Bennett
I Get Ideas - Tony Martin
Cold, Cold Heart - Tony Bennett
Always Late (With Your Kisses) - Lefty Frizzell
1952- The first video recording on high-definition magnetic tape was made when the electronics division of Bing Crosby Enterprises, Los Angeles, CA, recorded images on magnetic tape, rewound the tape, and immediately reproduced the picture through a standard television monitor tube. A one-inch tape with 12 tracks, 1 for sound, and 11 for pictures, was used. The cost was one-third that of photographic processes.
1952- "Mr. and Mrs. North " premiered on TV. This half-hour murder mystery show began as a comedy radio show based on stories by Richard and Frances Lockridge. A pilot program was released in 1949, but the TV series didn't begin until 1952. It starred Richard Denning as Jerry North and Barbara Britton as his wife Pamela, a New York cou­ple who investigated unsolved murders. Francis De Sales was also featured as Lieutenant Bill Weigand.
1952- "Our Miss Brooks" premiered on television. . This half-hour sitcom began on the radio, and unlike many radio programs that moved to TV, most of the original radio cast was retained. It was about a favorite high school English teacher named Connie Brooks (played by Eve Arden). Also featured were Gale Gordon, Richard Crenna, Gloria McMil­lan and Jane Morgan. In the fall of 1955, the setting was changed, and some regulars left.
1954 Singer Stevie Ray Vaughn Birthday
http://www.hotshotdigital.com/WellAlwaysRemember.4/StevieRayVaughan.html
http://www.austinlinks.com/Music/srv.html
http://www.texasflood.com/
1955 - "LIFE" magazine's cover displayed Hollywood's most handsome bachelor, Rock Hudson. He died of aids October 2, 1985 in Beverly Hills, Ca.
http://www.cmgww.com/stars/hudson/rock.html
1955- "Captain Kangaroo" made his first appearance. He was on the air until 1985; this was the longest-running children's TV show until "Sesame Street" surpassed it. Starring Bob Keeshan as Captain Kangaroo, it was broad­cast on CBS and PBS. Other characters included Mr. Green Jeans Grandfather Clock, Bunny Rabbit, Mr. Moose and Dancing Bear. Keeshan was an advocate for excellence in children's program­ming and even supervised which commercials would appear on the program. In 1997 "The All New Captain Kangaroo" debuted, starring John McDonough.
1955- "Mickey Mouse Club" premiered. This afternoon show for children was on ABC. Among its young cast members were Mouseketeers Annette Funicello and Shelley Fabares. A later version, "The New Mickey Mouse Club," starred Ken Russell and Britney Spears.
1957-"The Real McCoy's premiered on TV. This first successful rural comedy program was one of the most popular, predating similar shows such as "The Beverly Hillbillies" by many seasons. It was set in rural California and featured the McCoys, played by Walter Brennan, Richard Crenna,Kathleen Nolan, Michael Winkelman and Lydia Reed.
1959-Birthday of golfer Fred Couples, Seattle, WA
1960-" The Andy Griffith Show" premiered. This day marks the airing of the first of 249 episodes. Set in rural Mayberry, NC, the show starred Grif­fith as Sheriff Andy Taylor, Ron Howard as his son Opie, Frances Bavier as Aunt Bee Taylor and Don Knotts as Deputy Barney Fife. Although the last telecast aired Sept 16, 1968- more than 12,000 members of "The Andy Griffith Show" Rerun Watchers Club and others celebrate this day with festivities every year.
1957-"The Pat Boone Show" premiered on TV. Clean-cut singer Pat Boone hosted three shows between 1957 and 1969. The first was a prime-time variety series with the McGuire Sisters, and the Mort Lindsey Orchestra as regulars. The second show featured the Paul Smith Orchestra and was a daytime variety and talk show. "Pat Boone in Hollywood" was the title of the third, a 90-minute talk show.
1959----Top Hits
Sleep Walk - Santo & Johnny
Mack the Knife - Bobby Darin
Put Your Head on My Shoulder - Paul Anka
The Three Bells - The Browns
1961- "Dick Van Dyke Show". This sitcom wasn't an imme­diate success but soon became a hit. It starred Dick Van Dyke as Rob Petrie, a TV show writer, and Mary Tyler Moore as his wife Laura, a former dancer. This was one of the first shows revolv­ing around the goings-on at a TV series. Other cast members included: Morey Amsterdam, Rose Marie, Richard Deacon, Carl Reiner, Jerry Paris, Ann Morgan Guilbert and Larry Matthews. The last episode aired Sept 7,1966 but the show remains popu­lar in reruns. Carl Reiner created the series.
1962- the San Francisco Giants came from behind to defeat the Los Angeles Dodgers, 5-4, in the deciding game of their three-game National League playoff. The Giants scored four runs in the ninth inning to advance to the World Series where they lost to the New York Yankees, four games to three.
1964-Hurricane Hilda crossed the Louisiana coastline with sustained winds of 120 mph at Franklin, LA. Hilda killed 38 and produced a total damage of $125 million. An F4 tornado spawned by Hurricane Hilda cut a 2 mile path through Larose, LA, killing 22 people and injuring 165.
1967----Top Hits
The Letter - The Box Tops
Never My Love - The Association
Apples, Peaches, Pumpkin Pie - Jay & The Techniques
Laura (What's He Got That I Ain't Got) - Leon Ashley
1971-Billie Jean King won the Virginia Slims Thunderbird tournament in Phoenix to become the first woman tennis player to win more than $100,000 in prize money in a single year.
1973-The World Football League was formed as a challenge to the National Football League, but it played less than two full seasons before folding.
1974-The only major league player selected Most Valuable Player in both the American and National Leagues, Frank Robinson was hired by the Cleveland Indians as baseball's first black major league manager. During his playing career, Robinson represented the American League in four World Series playing for the Baltimore Orioles, led the Cincinnati Reds to a National League Pennant and hit 586 home runs in 21 years of play.
1975----Top Hits
I'm Sorry - John Denver
Fight the Power - The Isley Brothers
Run Joey Run - David Geddes
Daydreams About Night Things - Ronnie Milsap
1976-"Quincy" premiered on TV. This medically-oriented crime show starred Jack Klugman as Dr. Raymond Quincy, a medical examiner for the L.A. coroner's office. Quincy's curiosity about his cases led to investigative work which often solved them. Later in the series the show focused on social issues that were unrelated to forensic medicine. IN the final season, Quincy got married to Dr. W. Emily Hanover (Anta Gillette). The last telecast aired on September 5, 1983.
1979-an F4 tornado ripped through Windsor Locks, CT. The storm ripped through the Bradley Air Museum totally destroying 16 vintage aircraft. 3 died and damage topped $200 million. As the storm passed 1 mile east of Bradley International Airport, the National Weather Service office reported a wind gust to 86 mph.
1983----Top Hits
Total Eclipse of the Heart - Bonnie Tyler
Making Love Out of Nothing at All - Air Supply
(She's) Sexy + 17 - Stray Cats
New Looks from an Old Lover - B.J. Thomas
1983--A five day rain event triggered by moisture from Pacific Tropical Storm Octave finally came to an end over the eastern 2/3rds of Arizona after dropping from 2 to 12 inches of rain. The storm produced the most destructive flooding ever in Arizona with 13 deaths, 1300 homes destroyed. Damage was estimated at $178 million. 20 main highways had to be closed, isolating dozens of towns.
1986- "LA Law" premiered on television. Set in the Los Angeles law firm of McKenzie, Brack­man, Chaney and Kuzak, this drama had a large cast. Divorce lawyer Arnie Becker was played by Corbin Bernsen, public defender Victor Sifuentes by Jimmy Smits and managing partner Douglas Brackman by Alan Rachins. Other cast members included Harry Hamlin as Michael Kuzak, Richard Dysart as Leland McKenzie, Susan Dey as Grace Van Owen, Jill Eikenberry as Ann Kelsey, Michael Tucker as Stuart Markowitz and Susan Ruttan as Roxanne Melman. The last telecast was May 19, 1994.
1991----Top Hits
I Adore Mi Amor - Color Me Badd
Good Vibrations - Marky Mark & The Funky Bunch/Loleatta Holloway
Emotions - Mariah Carey
Where Are You Now - Clint Black
1992- A strong low pressure system moved out of the Gulf of Mexico spawning several tornadoes in the Tampa, FL area. One person was killed and 23 homes destroyed as one tornado moved through Largo. 3 people were killed and 75 injured in Pinellas Park as an F3 tornado passed through. Total damage was $32 million. Heavy rains also occurred across North Florida and Georgia with the storm with 8.69 inches at Jacksonville, FL and 10.14 at Brunswick, GA. Strong winds and a long fetch pushed tides 4 to 5 feet above normal along the west coast of Florida. Major beach erosion occurred along the coast of Hillsborough County and at Egmont Key.
1995 - In a Los Angeles courtroom, O.J. Simpson was acquitted of the June 12, 1994 stabbing deaths of his wife, Nicole Brown Simpson, and waiter, Ronald Goldman. Simpson smiled and nodded toward the jury, saying "Thank you, thank you." O.J. Simpson was found liable for the 1994 death of Ronald Goldman and committed battery against his ex-wife Nicole Brown Simpson in a civil trial jury ruled February 4, 1997. The Superior Court jury awarded $8.5 million in compensatory damages to the Goldman family and to Ron Goldman's biological mother. The jury ruled against Simpson on each of the eight technical questions of liability it was asked to consider. It effectively found Simpson liable for his ex-wife's death, though the Brown family did not seek such a verdict.
http://www.courttv.com/casefiles/simpson/
1995-Top Hits
Jagged Little Pill - Alanis Morissette
Dangerous Minds--Soundtrack 3
Cracked Rear View--Hootie
All I Want- Tim McGraw
1998- "The First Night" by Monica topped the charts and stayed there for 2 weeks.
2005---Top Hits
Gold Digger-- Kanye West Featuring Jamie Foxx
Shake It Off- Mariah Carey
Like You- Bow Wow Featuring Ciara
Photograph- Nickelback
----------------------------------------------------------------


Baseball Poem
God Protects Fools with Curveballs
Going after her
Was chasing
A bad pitch,
A sharp curve
That tailed off
Into the dirt,
Evaded the end
Of my whirling bat.
Thank goodness
I only looked stupid
On the first strike.
Tim Peeler, Poet
from " Touching the Bases"
These come from a soft cover 128 pages
with index published by www.mcfarlandpub.com
He is a unique American poet.
He lives in Hickory, North Carolina