"Tired of working for a broker or discounter at inflated buy rates?"
We are a direct nationwide funder.
Decisions are made here on "application only" up to $125,000. We are fast, too, and we will keep your vendors and customers happy with our efficient staff.
Contact Jim Doster sales@abanklease.com

"We want you to make as much money as you can."

Tuesday, October 4, 2005
Headlines---
Welcome New Readers
Classified Ads--- Asset Management, Collector & Controller
From our Archives--- October 4, 2001
Lease/Finance Calculators On Line
Leasing Schools/Franchisors
Classified Ads --- Help Wanted
GATX Board of Directors Elects Brian Kenney as Chairman
Matghieu L. Bewley-Kevin Ralph, New CLP's
U.S. Bancorp Equipment Finance, Inc. Names Head of Vendor Finance
Today's Top Event in History
This Day in American History
Baseball Poem
######## surrounding the article denotes it is a "press release"

Welcome New Readers
While most who read Leasing News go to the web site first, many still join our mailing list. Our goal is to print daily from Monday to Friday, but most often it is only three or four times a week, so when you are on the mailing list, you are informed that the new edition is available.
We go to "press" when we think there is enough equipment leasing news to do so.
Readers on our mailing list also get notices of major events from time to time.
We welcome the new readers and hope you enjoy and find informative Leasing News.
--------------------------------------------------------------

Classified Ads--- Asset Management, Collector & Controller
Asset Management
Austin, TX.
20+ years exper. lease/finance. P & L responsibility, strong credit & collection management, re-marketing& accounting. Computers, construction, auto & transportation. Both commercial/ consumer portfolios.
Email: kmalone@austin.rr.com
Bloomfield Township, MI.
15+ yrs experience asset management and credit analyst.
Leadership and training skills. Audited returns, max residual, lease end
and resale negotiator.
E-mail: cmcozzolino@msn.com

Chicago, IL. MBA,
15+ years exp. Long history of success in maximizing residual position through outstanding negotiation skills & lease contract management. Third party re-marketing, forecasting etc...
email:jgambla@aol.com

Hartford, CT.
7yrs exp structuring US Leveraged & Single Investor leases w/ pre-paid deferred rents, 467 loans & early buyouts. Engineer rv guarantees, synthetic leases, economic capital models & securitizations.
E-mail: lease_structuring@yahoo.com

Princeton, NJ.
Asset management/credit/collection
20+ years experience in equipment financing.Last five years in Asset Management including remarketing, end of lease negotiations, equipment and market evaluations
E-mail: bgaffrey@earthlink.net
Asset Management: Wilton, CT.
18 years exp. in IT and High Tech leasing industry. Residual forecasting, workouts, off-lease sales, mid-term restructures, auctions, all aspects of remarketing and equipment management.
Email: charrer@hotmail.com
Collector
Boston, MA.
Challenging position where my skills, professional experience, organization, leadership, strategic thinking, creativity, energy, passion, competitive nature will enable me to define opportunities and personal development.
Email: bernd.janet@verizon.net
Collector: Beaverton, Oregon
20 year experience in equipment leasing in the Portland, OR metro area as an Asset & Collection Manager.
Email: pbost2004@yahoo.com
RESUME
Jacksonville, East Brunswick, FL.
13 years experience with collection, recovery,re-marketing and legal on commercial loans and leases. Expertise with distressed portfolios, Six Sigma trained. Willing to relocate.
Email:RichardB12364@aol.com
Controller
Seattle , WA
CPA w/ Sarbanes Oxley/ 15 years management exp. as CFO/ Controller/5 yrs w/ PWC Extensive exp providing accounting/ tax guidance for the equipment lease industry. Willing to relocate.
Email: bltushin@hotmail.com
RESUME
Southeastern, MI.
Controller & Management experience w/ equip lessors &broker. MBA, CPA w/ extensive accounting, management, securitization experience with public and private companies. Willing to relocate.
Email: Leasebusiness@aol.com

Uniondale, NY
I have a strong multifaceted background in all areas of lease accounting combining my years as a Controller of leasing companies and as Vice-President of Leasing for a NY Bank.
Email: awinitt@hotmail.com
For a full listing of all "job wanted" ads, please go to:
http://216.66.242.252/AL/LeasingNews/JobPostings.htm
To place a free "job wanted" ad, please go to:
http://216.66.242.252/AL/LeasingNews/PostingForm.asp
--------------------------------------------------------------

From our Archives--- October 4, 2001
The Federal Bureau of Investigation Dane Andre Moore, 44, of Seal Beach, California along with Mary Lew Chrislinger, 50, of Santa Ana, California, charging the two along with their company, Growth 1 Funding Corporation, with ten counts of wire fraud. Moore, who was earlier mentioned in the Funding Tree scandals
( http://two.leasingnews.org/archives/August2002/8-14-2002.htm)
was also charged with four counts of money laundering.
The FBI claims the two defrauded over ten or more borrowers of over $7.2 million.
According to the indictment, Moore owned Growth 1, which offered business loans that required borrowers to make deposits up front, the U.S. Attorney's Office said. Instead of keeping the deposits as collateral for the loans, More and Chrislinger allegedly used the cash to pay personal and business expenses. They are also accused of offering fraudulent high-yield investments.
Both have pleaded not-guilty to the charges and are out on bail.
When complaints were brought before Growth 1in June, 2002, along with the Funding Tree and Commercial Money Center, Growth 1 paid back the advance rentals. There were some claims that not all the money was returned, but no subsequent action was taken at the time. It was reported at the time that Kendra Bernal started in the business first by working at Growth 1 before starting the Funding Tree. She is to be sentenced October 13th
(http://www.leasingnews.org/Conscious-Top%20Stories/
Funding_Tree-Kendra_Bernal-main.htm )
Kendra Bernal-Funding Tree-Mentor Arrested
-------------------------------------------------------------

Lease/Finance Calculators On Line
http://www.financial-publishing.com/
Publish interest tables, also computed the rates into factors, where you could then compute "retail" rates from "wholesale" rates.
For instance, on 60 months .025 was 18% or 10% add on ( in advance) and you could then multiply 1.05 ( if you wanted five points) times it and get the retail rate, the selling rate.
They also have books that had first and last and then with residuals.
A reader asked us for a program that would calculate his commission based on a lease factor. Many founders and equipment leasing companies offer these programs on line, for free. Some allow you to download the program Excel can also do this easily, and if there is a reader who knows the formula, please share with us.
In the old days we would take the factor and multiply it by 1.00 with the commission the salesman was seeking. For instance, .0331 and the salesman wanted five points, multiply 1.05 times .0331 and it would be 034755.
Here are some personal financial portals and calculation tools we will be adding to the page:
Bankrate.com
ihatefinacialplanning.com
Kiplinger.com
Microsoft Money
The Motley Fool
Quicken.com
USA Today.com
Yahoo! Finance
CNN Money has also a financial calculator and other tools, and it's advantage, it is designed with currency converters, and may other programs at work all over the world:
http://cgi.money.cnn.com/tools/
Savings Calculator:
http://cgo.money.cnn.com/tools/savingscalc/sagingscalc.hml
Retirement Calculator:
http://cgi.money.cnn.com/tools/savingscalc/savingscalc.html
Here are some simple calculators:
Create a schedule for paying off leases, loans, credit card balances:
http://www.peretek.com/billcalc.php
Loan Calculator, which works on Palm and other PC programs
Collection of free financial calculator, including stock spread calculator, rent vs. buy
http://www.wheatworks.com/freeware.htm
To reach financial goals:
http://www.xmlcreate.com/WahooCalc.html
It there is a calculator we have not mentioned on this page, please let us know as we will share with other readers.
*** * ***
Several sites provide this for free.
http://www.downseek.com/download/6993.asp
International Decision Systems
The base version of IDS' front-end lease pricing and bid-tracking software is available as a free download from
http://www.idsgrp.com./product/info_analysis.asp#software
Lease Pro works on the Palm Pilot
http://www.5star-shareware.com/Palm/Calculators/Calculators2.html
International Decision Systems, Inc. (IDS) - the global leader in lease
accounting and portfolio management software systems -offers a new pre-tax version of InfoAnalysis (IA) that is free. The base version of IDS' front-end lease pricing and bid tracking software is available as a free download from www.idsgrp.com.
IDS website visitors who use this product can explore expanded versions of InfoAnalysis on the site,including one with an inexpensive bid-tracking module and another with all the important after-tax features and sales pipeline reporting. Visitors who register also are eligible for a free web-based training session.
To download Pre-tax InfoAnalysis, go to
http://www.idsgrp.com
and click on the appropriate link
to download the software without any obligations.
here is one for $25
http://www.sharewarejunction.com/info.asp?ProductID=339
http://www.softpile.com/Business/Finance/Review_00027_index.html
mortgages/loans
http://www.loans-mortgage-calculator.com/
*** * ***
Lease-Purchase OOIDA Survival Calculator
The Owner-Operator Independent Drivers Association
Lease-Purchase
Survival Calculator - Spreadsheet
***Now Added The OOIDA Cost Per Mile Spreadsheet***
http://www.ooida.com/trucking_tools/CPM/cost_per_mile.htm
The best time to know if a Lease-Purchase contract will be profitable for you is before you sign it. The same is true if the contract is so flawed that there is no way on earth you can buy that truck and make a living at the same time. You don't want to come to that realization six months down the road when you find yourself under emergency financial stress.
This simple calculator has a place for every variable that goes into a small trucking business's cash flow analysis. Note that as you put in your variables, the bottom line of whether you are making or losing money changes. After you put in the figures that reflects what you think you will do in the coming year, (not what the recruiter blows smoke about) do some additional calculations. Change the miles to a lower and then a higher number and see how mileage affects the bottom line. Then go back to your original best estimate of miles and do some "If/Then" calculations on diesel fuel prices. Put in the highest figure you have ever seen on a fuel pump. Put in the figure between today's price and the highest price you have seen. Note how little diesel price fluctuations have to be to make thousands of dollars difference in the bottom line. Because fuel is your single biggest cost, go back and check the lease's handling of fuel surcharges. If there is no fuel surcharge in place, you can easily see with this calculator how a simple hic-up in the fuel price can take you from being a profitable trucker to being a bankrupt trucker in short order.
INSTRUCTIONS: The OOIDA Lease-Purchase Survival Calculator-Spreadsheet is a Microsoft® Excel file. You MUST have Microsoft® Excel installed on your computer to open this page.
Open the OOIDA Lease-Purchase Survival Calculator-Spreadsheet (best have Excel "on"...
http://www.ooida.com/trucking_tools/I376.htm
---------------------------------------------------------------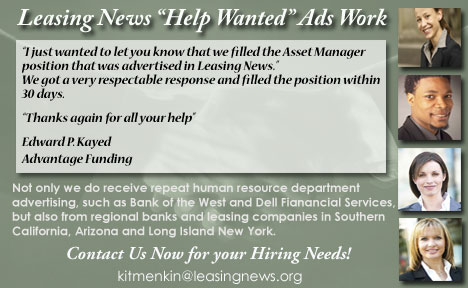 Leasing Schools/Franchisors
(does not include those specifically employed in training or education, but who have a similar program as the following entities:)
Corporate Capital Leasing Group Grows to 24 Offices
"...we advertised this opportunity on Ebay and offered a protected territory of their home state. They would pay $500 for a security deposit on the training materials and when they booked $50,000 in business, they would get a refund of their security deposit plus a bonus of $200. They get a 60 page manual, four CDs and samples of marketing pieces. They would sign a 10 page Agency Agreement which clearly spelled out what they could or could not do and how their commissions would be paid including splitting commissions between territories in case of an overlap.
" The first month we had 4000 hits on the Ebay listing and over 90 people who were interested enough to ask for more information."
http://www.leasingnews.org/Conscious-Top%20Stories/Corp_cap_grows.htm
Global Leasing
Program cost: $24,950
In 2003, broker/lessor Global Leasing founder Phil Dushey created a new division to train independent salesmen in all the aspects of finance, including leasing ,accounts receivable financing, business acquisitions, debt restructuring, working and venture capital. His students have found great success and he spends most of his time now developing entrepreneurs, who also utilize his knowledge and sources of funds."
" We are not superbrokers and have never been one. Occasionally we will co-broker a transaction ,but generally we function as a lessor for our own accounts. 2. Our website address for our training is www.globalbrokersystems.com 3 When we train our students we do not have them send transactions through Global. We set them up to deal directly with the lenders. We also require that all lenders who work with our students will automatically approve them to do business with them. Also our current price for the program is $24,950 We also model our training program from the experience we have from being in the business for about 25 years that a broker needs to serve all of the financial needs of their clients ,whether it be equipment leasing ,factoring,acquisitions,SBA Loans or debt restructuring, we do it all."
Philip Dushey
Global Financial Services
17 State Street
New York NY 10004
Email phil@globaleasing.com
Phone 212-480-4900
Mr. Dushay is also on the Leasing News Advisory Board
http://www.leasingnews.org/Advisory%20Board/Dushay_Phil.htm
Lease One, Lynnfield, Massachusetts
"Our program has been operating for 14 years, we charge $19,900 for a three day training, & offerlifetime support , ongoing marketingasst. plus complete underwriting which allows the associate more time to market there company& we provide everything from materials, airfare, hotel , food, equipment etc..."
Joe Angelo, Jr.
http://www.leaseone.com/equipment-leasing-opportunities.html
Leasing Institute of America
Sudhir Amembal, Chairman and CEO of Amembal & Associates, a pioneer of lease education and author or coauthor of 14 books specific to the leasing industry including the industry bestseller The Handbook of Equipment Leasing , announce the reduction in cost to their hugely successful Executive Lease Broker Training Program.
Due to the unprecedented successes of the first 14 months of the program and significant streamlining to the program, The Leasing Institute of America has lowered the cost of the program from $30,000 to $12,500. Mr. Amembal explained: "The significantly lower cost enables us to serve a larger number of those aspiring to become successful lease brokers".
The program is more that just a "how-to" in leasing. LIA offers individuals state-of-the-art lease specific tools, funding source access, a weeks worth of intensive training, an additional three-month coaching program and a life time of mentoring. Mr. Lowder explained: "The main aim of this program is to inevitably trim several years off the start up time for a new brokerage".
Mr. Amembal's pioneered techniques in lease education is the best foundation for anyone wishing to enter leasing. Designed for today's entrepreneur, the Executive Lease Broker Training Program fast tracks education and practical principles into a cutting edge comprehensive five-day intensive in class training.
For more information contact: Jason Smith, General Manager at 1-800-429-3335 or via email at jason@leasinginstitute.org .
Parker Leasing and Financial Services
Fort Lauderdale, Florida Formed December 1, 1969, this is a sole proprietorship, according to the Better Business Bureau, who many consider quite controversial. Mr. Parker has advertised in USA Today perhaps since the paper started in 1982, offering to train those in his office for $5,000. Former students have said today it is a one person office with an answering service and the manual was a mimeograph. Today most of his business appears to be of international nature where he also raises investor money, it is claimed. There are no claims against his company in the Better Business Bureau. He is not a member of any equipment leasing association.
http://www.bbbsoutheastflorida.org/nis/newsearch2.asp?ID=
1&strBCode=06330000&ComID=0633000011001649
Leasing News has one Bulletin Board Complaint and has not been able to reach him regarding a situation in Indonesia.
http://www.leasingnews.org/Complaints-Bulletin_Board/Year2001.htm#parker
Wildwood Financial---$34,950 To Get Into Leasing
The oldest, most experienced school-program run byleasing veteran Bob Baker, CLP; perhaps the most successfulto date. He, and his staff, continue to help all students after they graduate, making recommendations and helping their business grow. Mr. Baker is on the Leasing News Advisory Board
http://www.leasingnews.org/Conscious-Top%20Stories/wildwood.htm
(If we have left out your company and its "franchise" or "like" program, please contact us: kitmenkin@leasingnews.org )
Equipment Leasing License
Most banks in California require those who send leases to them have a license, and if they are discounters, also have a State Board of Equalization license.
* The above is from our archives, and needs to be up-dated. If any one can help us up-date it, please send to : kitmenkin@leasingnews.org
----------------------------------------------------------------

Classified Ads --- Help Wanted
Lease Representative

Baltimore - Washington area
Lease Representative
M&T Bank is seeking an in-market lease representative to develop and maintain relationships with broker/lessors, equipment vendors, and direct lessees throughout Maryland and Northern Virginia. Must be knowledgeable small ticket leasing ($75K average ticket) and third-party lease/loan transactions. Please apply on-line at www.mandtbank.com and view posting #4044.
At M&T Bank, we provide and exciting and challenging work environment where performance and innovative thinking is encouraged at every level. With over 700 branches, your career can travel as far as you take it!

National Account Manager

Truck/Trailer Industry
National Account Manager
5+ year proven track record, located in either Texas or upper Mid-West markets,
estab. relationships to produce min. $750k
a month, for more information, click here.
To apply click here.


National Program Skills

National Program Skills, San Francisco
Daily management national program accounts/support V.P. National Programs Min. 3 yrs leasing exp. understand credit/financial/tax returns w/strong follow-up, great opportunity to grow, to learn more, click here.

Salesperson

"Tired of working for a broker or discounter at inflated buy rates?"
We are a direct nationwide funder.
Decisions are made here on "application only" up to $125,000. We are fast, too, and we will keep your vendors and customers happy with our efficient staff.
Contact Jim Doster sales@abanklease.com

"We want you to make as much money as you can."

###Press Release########################

GATX Board of Directors Elects Brian Kenney as
Chairman of the Board of GATX Corporation
CHICAGO, -- GATX Corporation today announced that its board of directors has elected Brian A. Kenney, president and chief executive officer, to the additional post of chairman of the board of GATX Corporation, effective October 12, 2005. Mr. Kenney, 46 years old, joined the GATX board of directors in October 2004, upon his election as president and was appointed chief executive officer in conjunction with the Company's annual shareholders' meeting in April 2005. Mr. Kenney succeeds Ronald H. Zech, who retires as chairman of the board, a position he held since 1996, completing a previously announced succession plan.
COMPANY DESCRIPTION
GATX Corporation (NYSE:GMT) provides lease financing and related services to customers operating rail, air, marine and other targeted assets. GATX is a leader in leasing transportation assets and controls one of the largest railcar fleets in the world. Applying over a century of operating experience and strong market and asset expertise, GATX provides quality assets and services to customers worldwide. GATX has been headquartered in Chicago, IL since its founding in 1898 and has traded on the New York Stock Exchange since 1916. For more information, visit the Company's website at www.gatx.com.
Investor, corporate, financial, historical financial, photographic and news release information may be found at www.gatx.com.
SOURCE: GATX Corporation
GATX Corporation
Rhonda S. Johnson (Investor Relations), 312-621-6262
###Press Release########################

Matghieu L. Bewley-Kevin Ralph, New CLP's
The Board of Directors of the Certified Leasing Professional Foundation would like to extend its congratulations to our new Certified Lease Professionals:
Mathieu L. Bewley, CLP
Premier Lease and Loan Services, Inc.
Bellevue, WA
Kevin Ralph, CLP
Bank of the West, Equipment Leasing Division
Walnut Creek, CA
The letters "CLP" behind their names are visible recognition of their experience in the industry and their professional achievement in passed the CLP Exam.
---------------------------
The CLP Foundation is the official governing body for the Certified Lease Professional ("CLP") Program. The CLP designation sets the standard for professionalism in the leasing industry. This designation identifies and recognizes individuals within the leasing industry who have demonstrated their competency through continued education, testing and conduct.
We invite you to visit our web site -- www.clpfoundation.org for detailed information about the CLP Foundation and the CLP Program. For further information about our Mentor Program and Anonymous Test take Program please contact:
Cynthia W. Spurdla
Executive Director
CLP Foundation
PH: 610/687-0213
FAX: 610/687-4111
E-mail: cindy@clpfoundation.org
http://www.clpfoundation.org
###Press Release#######################

U.S. Bancorp Equipment Finance, Inc. Names Gioia Head of Vendor Finance Group
PORTLAND, Ore. -- U.S. Bancorp Equipment Finance, Inc. has named Jamie Gioia executive vice president and general manager of its vendor finance group. Gioia succeeds Paul Frisch, who was named head of corporate development earlier this year. Gioia, who will operate from both Portland and Connecticut, reports to Sal Maglietta, president and chief executive officer of U.S. Bancorp Equipment Finance, Inc.
In his new role, Gioia will manage and lead one of four lines of business that includes vendor, third party and capital markets financing, that comprise U.S. Bancorp Equipment Finance, which provides flexible and competitive equipment financing for middle-market through investment-grade companies across the United States.
"We are pleased to have attracted someone of Jamie's caliber to join our senior management team. He has a strong record of developing and growing key vendor alliance relationships across multiple industries, as well as building and managing high performing teams. We are well positioned for strong future growth in this important market sector," said Maglietta.
Gioia has worked in the equipment leasing and finance industry for more than 20 years in increasingly responsible positions with various groups at GE Capital. Most recently, he was senior vice president and managing director for global new relationship development and senior vice president and general manager of global vendor finance.
He earned his bachelor's degree from Southern Connecticut State University in New Haven, Conn., and his master's degree from Western Connecticut State University in Danbury, Conn. Gioia is an active, long-time contributor to the United Way and is involved in numerous other charitable and civic activities, including Habitat for Humanity, Adopt a Child and Tutor Mentor programs.
U.S. Bancorp Equipment Finance, Inc., one of the largest bank-affiliated equipment finance companies in the nation, has been providing quality equipment finance solutions for more than 30 years. It is a major funding source for companies in virtually every industry sector nationwide.
U.S. Bancorp Equipment Finance, Inc. is part of U.S. Bancorp (NYSE: USB). With $204 billion in assets, U.S. Bancorp is the 6th largest financial holding company in the United States. The company operates 2,383 banking offices and 4,877 ATMs in 24 states, and provides a comprehensive line of banking, brokerage, insurance, investment, mortgage, trust and payment services products to consumers, businesses and institutions. U.S. Bancorp is home of the Five Star Service Guarantee in which the company pays customers if certain key banking benefits and services are not met. U.S. Bancorp is the parent company of U.S. Bank. Visit U.S. Bancorp on the web at usbank.com.
SOURCE: U.S. Bancorp
U.S. Bancorp Media Relations
Teri Charest, 612-303-0732
teri.charest@usbank.com
----------------------------------------------------------------

Today's Top Event in History
1903-Birthday of John Atanasoff, inventor of the computer. Atanasoff, working with Clifford Berry, developed the Atanasoff Berry Computer (ABC), which used binary math to solve differential equations. The computer employed vacuum tubes and other key components of later electronic computers, although it did not have a central processing unit. In 1941, Atanasoff invited John Mauchly, a University of Pennsylvania physicist with an interest in automatic calculators, to see the ABC machine in Iowa. The visit and their subsequent correspondence about computers sparked controversy many years later over who had really invented the computer. In 1973, a judge overturned Mauchly's (and his associate, Presper Eckert's) patent claims to the computer in favor of Atanasoff. Atanasoff, who later headed up two engineering firms, received the Computer Pioneer Medal in 1981 and the National Medal of Technology in 1990.
---------------------------------------------------------------

This Day in American History
1582-. Pope Gregory XIII issued a bulletin that decreed that the day following Thursday, Oct 4, 1582, should be Friday, Oct 15, 1582, thus correcting the Julian Calendar, then 10 days out of date relative to the seasons. All dates before this that we celebrate are not actually the "correct" days. Don't worry, the calendar was again changed by the British Calendar Act of 1751, Britain(and the American colonies)made the "Gregorian Correction" in 1752. The Act proclaimed that the day following Wednesday, September 2, should become Thursday, September 14, 1752. There was rioting in the streets by those who felt cheated and who demanded the eleven days back. The Act also provided that New Year's Day ( and the change of year number ) should fall January 1 ( instead of March 25) in 1752 and very year thereafter. As a result, 1751 only had 282 days.
1636-The General Court of the Plymouth Colony instituted a legal code, the first composed in North America. guaranteed citizens a trial by jury and stipulated that all laws were to be made with the consent of the freemen of the colony.
( lower half of: http://memory.loc.gov/ammem/today/oct04.html )
1648- Peter Stuyvesant establishes America's first volunteer firemen
in New Amsterdam (New York City).
1777- Battle of Germantown. Washington planned a surprise attack against the redcoats at sunrise. He broke the army into four separate columns for battle. The American soldiers marched to Germantown by two roads, with General Sullivan to the right and General Greene to the left. Washington, along with General "Mad Anthony" Wayne, joined Sullivan and caused the British to fall back. The complicated plan had failed with the British losses at 70 killed, 450 wounded, and 14 missing. The Americans lost 152 killed, 521 wounded, and almost 400 missing. American morale was largely unaffected by the loss in that they mistakenly believed that more British were lost than American forces. Howe was impressed that the skill of the Americans had increased so much since the defeat at Brandywine. So, rather than risk a pursuit, Howe retreated to Philadelphia and fortified the city. The Battle of Germantown was fought in a morning fog that grew more dense with the smoke of battle, causing great confusion. Americans firing at each other contributed to the loss of the battle.
http://www.ilssar.org/germantown.html
http://library.thinkquest.org/10966/data/germ.shtml?tqs
kip1=1andtqtime=0929
http://www.virtualology.com/virtualwarmuseum.com/revolutionarywarhall
/battleofgermantown.com/
http://www.justinalee.com/Germantown.html
http://www.phmc.state.pa.us/ppet/germantown/page1.asp?secid=31
http://www.multied.com/revolt/germantown2.html
http://www.cliveden.org/Pages/battle.htm
http://patriot.net/~tpost/germantown.html
http://www.publicbookshelf.com/public_html/The_Great_Republic
_By_the_Master_Historians_Vol_II/battleof_gh.html
1810-Birthday of Eliza McCardle Johnson. She taught her husband, Andrew Johnson how to read when he was already an adult. He went on to become the 17th president of the U.S. Historically, she is not given any credit for his rise to political prominence.
http://www.whitehouse.gov/history/firstladies/ej17.html
http://www.aboutfamouspeople.com/article1065.html
1822-Birthday of. Rutherford Birchard Hayes, 19th pres­ident of the US (Mar 4, 1877-Mar 3, 1881), was born at Delaware, OH. In his inaugural address, Hayes said: "He serves his party best who serves the country best." He died at Fremont, OH, Jan 17, 1893.
http://memory.loc.gov/ammem/today/oct04.html
1830 -- A power printing press is patented by Isaac Adams, Boston.
1862- Battle at Corinth, Mississippi ends with a draw. Van Dorn, commanding Confederate forces, has Price attack Union positions under Rosecrans' command in front of Corinth in a two-day battle in attempt to push the Federals back into Tennessee and secure the vital railroad crossing at Corinth; Fierce fighting in town and at Batteries Williams and Robinett; Attack fails, and on second day Van Dorn withdraws to Chewalia. By this time many Southerners were disenchanted with him, and he was placed in charge of the mounted troops under Pemberton. Moving his division into middle Tennessee, he was killed on May 7, 1863, by Dr. George B. Peters for attentions paid by the general upon the physician's wife in Spring Hill.
http://www.civilwarhome.com/vandornbio.htm
1864- New Orleans Tribune, first black daily newspaper, forms.
It is published in both French and English.
http://www.theneworleanstribune.com/aboutus.html
1895- Horace Rawlins won the first US Open Golf Championship, contested at the Newport Golf Club in Newport, RI. Rawlins shot 173 over 36 holes to defeat Willie Dunn by 2 strokes.
1877 -- Chief Joseph surrenders with starving remnant of Nez Perce people.
At Eagle Creek in Bear Paw Mountains, Montana, Nez Perce leader Chief Joseph (In-mut-too-yah-lat-lat [Thunder coming up over the land from the water]), surrenders his rifle after months in which his starving band eluded pursuing federal troops." From where the sun now stands, I will fight no more forever."
Chief Joseph was best known for his resistance to the US Government's attempts to force his tribe onto reservations. The Nez Perce were a peaceful
nation spread from Idaho to Northern Washington. Earlier in the year, the U.S. government broke a land treaty with the Nez Perce Indians, forcing the group out of their homeland in Wallowa Valley in the Northwest for relocation in Idaho. In the midst of their journey, Chief Joseph learned three young Nez Perce warriors, enraged at the loss of their homeland, had massacred a band of white settlers. Fearing retaliation by the Army, he began one of the greatest retreats in American military history. For over three months, Chief Joseph led less than 300 Nez Perce Indians toward the Canadian border, covering a distance of over 1,000 miles as the Nez Perce outmaneuvered and battled over 2,000 pursuing U.S. soldiers. Finally, only 40 miles short of his Canadian goal, they were cornered, and forcibly relocated.
1887- Louisiana sugar workers strike, 37 peaceful strikers murdered. Louisiana Militia, aided by bands of "prominent citizens," shot unarmed black sugar workers striking to gain a dollar-per-day wage, and lynched two strike leaders.
1903-Birthday of John Atanasoff, inventor of the computer. Atanasoff, working with Clifford Berry, developed the Atanasoff Berry Computer (ABC), which used binary math to solve differential equations. The computer employed vacuum tubes and other key components of later electronic computers, although it did not have a central processing unit. In 1941, Atanasoff invited John Mauchly, a University of Pennsylvania physicist with an interest in automatic calculators, to see the ABC machine in Iowa. The visit and their subsequent correspondence about computers sparked controversy many years later over who had really invented the computer. In 1973, a judge overturned Mauchly's (and his associate, Presper Eckert's) patent claims to the computer in favor of Atanasoff. Atanasoff, who later headed up two engineering firms, received the Computer Pioneer Medal in 1981 and the National Medal of Technology in 1990.
1907- Harriot Stanton Blatch, the first woman elected to the American Society of Civil Engineers in 1906 was barred from dining at the Hoffman House Hotel in New York City because she had no male escort.
http://www.uua.org/uuhs/duub/articles/harriotstantonblatch.html
1927- Walter F. Bishop, Jr. Birthday (Bop Pianist)
1928 -- Author Alvin Toffler birthday.
http://www.usatoday.com/news/opinion/columnists/toffler/toff05.htm
1933 - "Esquire" magazine was published for the first time. Considered racy for its time, it pales in comparison to today's choices of reading material. "Esquire" can now be described as sophisticated.
1939 - A barber from Canonsburg (near Pittsburgh), PA, who had quite a singing voice, recorded "That Old Gang of Mine" with the Ted Weems Orchestra. That singer was the feature of the Weems band for many years before going solo as a radio, TV and stage star. You know him as 'The Incomparable Mr. C.', Perry Como. His string of hits for RCA Victor spans four decades. He was an NBC TV mainstay for more than a decade..
1943 - "Is You is or is You Ain't My Baby?" was the musical question by Louis Jordan and His Tympany Five on this day -- on Decca Records.
1944- singer Billie Holiday records, "Lover Man."
1944-Top Hits
I'll Walk Alone - Dinah Shore
Is You is or is You Ain't - Bing Crosby and The Andrews Sisters
It Had to Be You - Helen Forrest and Dick Haymes
Smoke on the Water - Red Foley
1944-Birthday of singer Patti Labelle, Philadelphia, PA
1948 - Gordon MacRae hosted the premiere of a radio classic. "The Railroad Hour" debuted on ABC radio. The theme song was "I've Been Working on the Railroad" and the show was sponsored by -- get ready -- America's Railroads.
1952- "Ozzie and Harriet" was TV's longest-run­ning sitcom. The successful radio-turned-TV show about the Nelson family starred the real-life Nelsons-Ozzie, his wife Har­riet and their sons David and Ricky. Officially titled "The Adven­tures of Ozzie and Harriet," this show was set in the family's home. The boys were one reason the show was successful, and Ricky used the advantage to become a pop star. David and Rick's real-life wives-June Blair and Kris Nelson-also joined the cast. The show was cancelled at the end of the 1965-66 season after 435 episodes, 409 of which were in black and white and 26 in color. The last episode aired Sept 3,1966.
1952-Top Hits
You Belong to Me - Jo Stafford
Wish You Were Here - Eddie Fisher
I Went to Your Wedding - Patti Page
Jambalaya (On the Bayou) - Hank Williams
1953 - "I Led Three Lives" was first seen in syndication (it was never on a TV network) this day. Richard Carlson starring as Herbert A. Philbrick. 'The fantastically true story of Herbert A. Philbrick, who for nine frightening years did lead three lives - average citizen, member of the Communist Party and counterspy for the F.B.I.' Richard Carlson stars as Philbrick in this 1953-56 syndicated series based on the national best-seller. It was one of the most popular TV shows in the McCarthy era.
http://www.geocities.com/TelevisionCity/Stage/2950/epg/ILedThreeLives.htm
http://www.geocities.com/TelevisionCity/Stage/2950/Spy/ILedThreeLives.htm
1954- "December Bride." This sitcom was filmed before a live audi­ence at Desilu Studios and took place mainly in a living room. It starred Spring Byington as widow Lily Ruskin, Frances Rafferty as her daughter Ruth Henshaw, Dean Miller as Ruth's husband, Matt, Harry Morgan as wisecracking next-door neighbor, one of my closest friends in high school was his oldest son, Chris. He played third trumpet in my band, doing most of the solo's. Pete Porter (his wife Gladys was talked about but never seen), Verna Felton as Lily's friend Hilda Crocker and Arnold Stang as Private Marvin Fisher, Pete's brother-in-law. This series spun off "Pete and Gladys" in 1960.
http://www.geocities.com/TelevisionCity/Stage/2950/SitCom/DecemberBride.htm
1955- FINALLY. I was there as a thirteen year old kid when left-hander Johnny Podres pitched a 2-0 shutout against the New York Yankees to give the Brooklyn Dodgers their only World Series championship. Before this seven-game triumph, the Dodgers had lost the series in 1920, 1941, 147, 149, 1952, and 1953. The Dodgers left Brooklyn for Los Angeles after the 1957 seasons and have never been the same. 1955-Rev Sun Young Moon leaves prison in Seoul
http://www.unification.net/1984/840101.html
http://www.tparents.org/Lib-Moon-Book.htm
http://www.newcovpub.com/unification/wfwp3.html
http://www.americanatheist.org/spr00/T2/fitrakis.html
1957- "Leave It to Beaver" premieres on TV. This family sitcom was a stereotypical por­trayal of American family life. It focused on Theodore "Beaver" Cleaver (Jerry Mathers) and his family: his patient, understand-ing and all-knowing father, Ward (Hugh Beaumont), impeccably dressed housewife and mother June (Barbara Billingsley) and Wally (Tony Dow), Beaver's good-natured, all-American brother. The "perfectness" of the Cleaver family was balanced by other, less-than-perfect characters played by Ken Osmond, Frank Bank, Richard Deacon, Diane Brewster, Sue Randall, Rusty Stevens and Madge Blake. The last episode aired Sept 12, 1963. "Leave It to Beaver" remained popular in reruns.
http://www.leaveittobeaver.org/
1966---- Paul VI arrived in New York City. While speaking at the UN, Paul published a document exonerating the Jews of all blame in the death of Christ. It was a whirlwind visit. Pope Paul VI arrived at Kennedy International Airport, New York City, 9:27am. He went to Saint Patrick's Cathedral, and Cardinal Spellman's residence, 11:44am, conferred with President Lyndon Baines Johnson at the Waldorf-Astoria Hotel at 1:40pm, addressed the General Assembly of the United Nations in French at 3:30pm, attended a public Mass at Yankee Stadium at 8:30pm, visited the Vatican Pavilion at the New York World's Fair at 10:25pm, and returned to Rome the same day at 111pm on an Alitalia jet liner. He was seen by about 1 million persons and by 100 million on television.
1960-Top Hits
My Heart Has a Mind of Its Own - Connie Francis
Chain Gang - Sam Cooke
Mr. Custer - Larry Verne
Alabam - Cowboy Copas
1968-Top Hits
Hey Jude - The Beatles
Hush - Deep Purple
Fire - The Crazy World of Arthur Brown
Harper Valley P.T.A. - Jeannie C. Riley 1964 Patriots' Gino Cappelletti kicks 6-of-6 field goals against Broncos
1969 - Denver, CO, received 9.6 inches of snow. October of that year proved to be the coldest and snowiest of record for Denver, with a total snowfall for the month of 31.2 inches.
1976- Agriculture Secretary Earl Butz resigns due to telling a racial joke.
He later was sentenced to five years in prison for evading taxes, but was
pardoned by the president.
http://www.kpcnews.net/special-sections/reflections3
/reflections17.html
http://www.tompaine.com/feature.cfm/ID/2480
1976 - TV audiences watched as Barbara Walters joined Harry Reasoner at the anchor desk of the "ABC Evening News" for the first time. Walters made the switch with a million-dollar paycheck, becoming the first woman to anchor a network evening newscast
1976-Top Hits
Play That Funky Music - Wild Cherry
I'd Really Love to See You Tonight - England Dan and John Ford Coley
A Fifth of Beethoven - Walter Murphy and The Big Apple Band
Here's Some Love - Tanya Tucker
1977- Pier 39 opens in San Francisco. Warren Simmons, owner and founder of PIER MARKET RESTAURANT, was the founder and builder of PIER 39.In the early 70's, Warren was looking for a waterfront location for his Tia Maria Restaurants. He came upon Pier 39, which was full of refrigerators and junked cars. Looking past the debris, Warren envisioned a world-class development and it is just that today-PIER 39.In spite of opposition from politicians, civic groups, and competitors, government regulations, red tape and skeptics,
Pier 39 opened on October 4, 1978. The only major waterfront construction in San Francisco in the last 100 years was built in spite of everything. With vision and hard work, Warren was successful in creating this unique addition to Fisherman's Wharf.Warren and his son Scooter opened Pier Market in 1983. It has become quite a tourist attraction.
1984 - "There it goes! It could be, it might be, it's..." A sad day for long-suffering Chicago Cubs fans. Chicago lost to the Padres 7-1 in the National League Championship Series.
1985- Shite Muslims claim to have killed hostage William Buckley
1986 - Dan Rather, of "The CBS Evening News", was mugged by two men in New York City.
1987 - A storm brought record snows to the northeastern U.S. Snowfall totals ranged up to 21 inches at North Springfield VT. It was the earliest snow of record for some locations. The storm claimed 17 lives in central New York State, injured 332 persons, and in Vermont caused seventeen million dollars damage. The six inch snow at Albany NY was their earliest measurable snow in 117 years of records.
1987 - Southern California continued to "shake and bake". An earthquake was reported during the morning, the second in a matter of days, and during the afternoon temperatures soared well above 100 degrees. Highs of 100 degrees at San Francisco, and 108 degrees at Los Angeles and Santa Maria, were October records. San Luis Obispo was the hot spot in the nation with an afternoon high of 111 degrees.
1988-Televangelist Jim Bakker is indicted on federal charges of mail and wire fraud and of conspiring to defraud the public. The case against the founder of Praise the Lord (PTL) Ministries and three of his aides exploded in the press when it was revealed that Bakker had sex with former church secretary Jessica Hahn.
1989 - Unseasonably cold weather continued in the north central U.S., with freezing temperatures reported across much of the area from eastern North Dakota to Michigan and northwest Ohio. Thirteen cities reported record low temperatures for the date, including Saint Cloud MN, which was the cold spot in the nation with a morning low of 19 degrees.
1991-NHL NY Rangers trade Bernie Nichols to Edmonton for Mark Messier
1992 - Miami Dolphins' safety Louis Oliver grabbed three interceptions from the Buffalo Bills and returned one for a 103-yard touchdown. That return tied for the NFL's all-time longest interception return with a 103-yard return by San Diego's Vencie Glenn against Denver on November 29, 1987.
1997 - "4 Seasons of Loneliness", by Boyz II Men, was the #1 single in the U.S. The song, from their "Evolution" album, was number one for one week.
World Series Champions this Date
1955 Brooklyn Dodgers.
----------------------------------------------------------------


Baseball Poem
SHORTSTOP
by Charles Ghigna ©
Published: Boyd Mills Press (2003)
The slits of his eyes
hidden in shadows
beneath the bill of his cap,
he watches and waits
like a patient cat
to catch what comes
his way.
Crack!
and he pounces
upon the ball,
his hands flying
above the grass,
flinging his prey
on its way
across the diamond
into a double-play.