National Machine Tool Financial Corporation
|
National Tel-Med Capital
|
National Business Finance

Sales Reps
Machine tools, construction, medical equip. Top competitive comp. package Fax resume: 847-871-4209 e-mail: chris@netlease.com

www.netlease.com
National has operated as an indirect lessor for over 25 years. They are expanding three of their divisions.
Friday, October 6, 2006
Headlines---
Archives-2000- US Bancorp Merges w/Firstar
Classified Ads---Asset Management
Dwight Galloway, CLP: What me Worry?
Cartoon---Galloway as the Winner
Jimmy Frank joins Sterling Savings Bank
Classified Ads—Help Wanted
AOL Open Ride: Look Out!
ELA Report: "Capital investment slowdown
...yet to materialize."
Fitch: on GATX Aircraft Unit Sale
Main Street Opens Healthcare Office
CIT Provides Legends Gaming Financing
CacheMatrix Analyzes Interest Rate Rise
McNeely joins AIGCEF
News Briefs---
You May have Missed---
Sports Briefs---
California Nuts Briefs--
"Gimme that Wine"
Calendar Events
Snapple Real Facts
Today's Top Event in History
This Day in American History
Baseball Poem
######## surrounding the article denotes it is a "press release"
------------------------------------------------------------------

Archives-2000- US Bancorp Merges with Firstar
"I am hoping to be the first to tell you about an exciting announcement concerning our new parent corporation, US Bancorp Leasing and Financial. I am sending you the following link showing an announced merger of US Bancorp with Firstar Corporation, a merger which will close in the first quarter of the year 2001.
"I am sending this to you to let you know that nothing will change concerning the Operations and Direction of The Manifest Group. As we merged with US Bank, one of the premises that was a positive for us was the fact that US Bancorp did not have a solid small ticket platform to process small ticket leasing transactions. Lyon Financial and The Manifest Group filled that void for USBL&F. The same is true with the merger to Firstar Corporation--they also do not have a small ticket platform and will be looking to us to continue our success in the small ticket market. We will continue to support the broker marketplace and follow the same policies and procedures which have made us who we are today. The management team will stay in place, and we will continue to operate from our Marshall, MN facilities. With this change comes nothing but exciting opportunities for our internal and external customers alike!
"If you have any further questions, feel free to give me a call.
Thanks!
Tom (Landmark)

Tom Landmark
tom.landmark@themanifestgroup.com
----------------------------------------------------------------

Classified Ads---Asset Management
Ryan Patrick Winery, Rock Island, Washington *
These help-wanted ads are free. We also recommend to both those seeking a position and those searching for a new hire to also go to other e-mail posting sites:
http://64.125.68.91/AL/LeasingNews/Classified.htm
In addition, those seeking employment should go to the human resource departments on company web sites for funders, captive lessors, and perhaps "broker-lessors."
To place a free "job wanted" ad here, please go to:
http://64.125.68.91/AL/LeasingNews/PostingForm.asp
Austin, TX
20+ years exper. lease/finance. P & L responsibility, strong credit & collection management, re-marketing& accounting. Computers, construction, auto & transportation. Both commercial/ consumer portfolios.
Email: kmalone@austin.rr.com
Bloomfield Township, MI
15+ yrs experience asset management and credit analyst. Leadership and training skills. Audited returns, max residual, lease end and resale negotiator.
E-mail: cmcozzolino@msn.com
Boston, MA
10yrs exp structuring/modeling sophisticated lease/ loan products. Expert programmer: customized portfolio mgmt, securitization, economic capital & pricing applications. Available for contract work.
E-mail: lease_structuring@yahoo.com
Chicago, IL
MBA, 15+ years exp. Long history of success in maximizing residual position through outstanding negotiation skills & lease contract management. Third party re-marketing, forecasting etc...
email: jgambla@aol.com
Chicago, IL
2+ Years Exp. Asset Remarketing Transportation/ Medical/Cosmetic Equipment; Superior End Of Lease Negotiation Skills; Comprehensive Buyer Contacts; Available Immediately For Assignment
Email: Lonnie0168@comcast.net
Princeton, NJ
Asset management/credit/collection
20+ years experience in equipment financing. Last five years in Asset Management including remarketing, end of lease negotiations, equipment and market evaluations
E-mail: bgaffrey@earthlink.net
Sausalito, CA
Sr. Corp. officer, presently serving as consultant, fin. service background, M&A, fund raising, great workout expertise, references
Email: nywb@aol.com
Sonoma, CA
20+ years managing/ maximizing residual values, exp. computers/ hi-tech mfg. Excellent negotiation skills. Outstanding 3rd party contacts/buyers. Created deal winning structures-established residual values.
Email: dfeltman@yahoo.com
Wilton, CT
18 years exp. in IT and High Tech leasing industry. Residual forecasting, workouts, off-lease sales, mid-term restructures, auctions, all aspects of remarketing and equipment management.
Email: charrer@hotmail.com
* http://www.ryanpatrickvineyards.com/home.html
For a full listing of all "job wanted" ads, please go to:
http://64.125.68.91/AL/LeasingNews/JobPostings.htm
----------------------------------------------------------------

Dwight Galloway, CLP: What me Worry?
by Christopher Menkin
A business columnist in the Atlanta Journal-Constitution questions if the recent changes in NetBank mean they are seeking to be sold. In Leasing News Wednesday edition we printed the stock owned by the officers, particularly the departing CEO and Chairman Douglas K. Freeman (482,255 with options of 856,969).
It has been made public the desire to sell its mortgage servicing unit, announcing it sale May.
It has made no public announcement of NetBank Business Finance, which to date has had five suitors, four who have visited the offices and employees know why they were there.
Once the Internet leader in banking, NetBank in August reported a $31.4 million loss for its second quarter and suspended dividend payments. For the first half of the year the loss was $42.4 million, vs. a nominal gain in the first half of 2005. It was not their first loss reported.
They reported a net loss of $15.9 million for the year ended:
"The bank's financial performance continues to be adversely affected by the non-performing business equipment leases in the bank's portfolio. The leases were originated by Commercial Money Center, Inc. and represent an outstanding principal investment of approximately $82 million. As reported previously, the bank has initiated litigation against Illinois Union Insurance Company, Royal Indemnity Company and SAFECO Insurance Company of America to guarantee performance of surety bonds these carriers issued on the leases in default. The bank's action against the sureties has been consolidated into a multi-district litigation proceeding in Federal District Court in Ohio. The schedule instituted by the judge assigned to the case requires completion of briefs by March 14, 2003, on the issue of whether the investors are entitled to judgment on the pleadings. The bank expects a ruling on these motions in spring 2003."
In 2004, Netbank reported a net loss of $17.7 million or $.38 per share for the fourth quarter, compared with net income of $10.0 million or $.21 per share during the same period a year ago. For the year, net income totaled $4.2 million or $.09 per share, compared with $50.5 million or $1.04 per share for 2003. Current period results include a provision expense against the company's Commercial Money Center, Inc. (CMC) lease receivables totaling $29.0 million, pre-tax, or $.38 per share, after-tax.
The company recorded a $29.0 million provision against its CMC lease receivables during the quarter. Management booked the additional provision after two other banks announced CMC-related settlements in November. CMC Lease portfolio Exposure.
It should be noted on August 15,2006 the US Attorneys Office in San Diego, California indicted the CMC officers for $300 million in tax evasion; Ronald Allen Fisher. Mark Edward Fisher and Kelly Michelle Fisher-Buh, arising from their receipt of unreported and untaxed income. Whether any money will come to creditors in this long CMC bankruptcy is yet to be seen.
In 2005, NetBank reported they had found "irregularities" associated with $13 million in mortgage loans, reporting a net loss of $1.4 million for the third quarter.
They had problems in delays in reporting to NASDAQ.
All of this has been reported, but it appears the star performer of their products NetBank Business Finance has not been mentioned in any of the press releases or news stories.
During this time Dwight Galloway, CLP and Charles Randall, along with some other top staff, were making record sales with solid credits in NetBank Business Finance. Both have repeated they do not want to go "on" or "off the record" with Leasing News. In fact, Galloway, a US ex-army special forces' paratrooper would not even reveal his rank and serial number to us. He does not believe he is "caught." He is still leading his company of soldiers.
Dwight Galloway, CLP
President, NetBank Business Finance
From inside bank sources, since Leasing News was one of the first to congratulate the internet banking venture in 2000, we are told the Galloway-Randall leasing operation has been doing quite well in private label and broker direct small ticket leasing with very few write-off, primarily in July, 2002 from culling away over 100 lease brokers who were submitting deals, getting few approved and few funded, to a much higher ratio today.
From the June 30, 2006 SEC Financial filing, the lease portfolio is $438.462,000:
"Our lease receivables consist primarily of business equipment leases originated and serviced by the NetBank Business Finance division. In addition to originated lease receivables, NetBank, FSB owns a portfolio of purchased lease receivables originated by Commercial Money Center, Inc. ("CMC"). NetBank, FSB is involved in litigation with three insurance companies who are sureties on the purchased receivables. Since the second quarter of 2002, the entire portfolio of lease receivables originated by CMC has been on non-accrual status pending the outcome of the litigation. NetBank, FSB has filed a claim against CMC and the insurance company sureties for all payments that are currently past due, approximately $90 million at June 30, 2006. The recorded balance of CMC leases receivable as of June 30, 2006 was $25,615."
It should be noted that NetBank Business Finance is primarily a "lease broker" organization with no "inside sales personnel, although they have granted both recourse and non-recourse lines of credit lessors such as Mount Pleasant Capital Corp's "franchise lease" niche and LPI Finance loan program to medical and dental offices (generally when a dentist expands or takes over a practice, the equipment is leased but improvements and working capital are covered with a LPI Finance loan.) NetBank has other niche accounts who Dwight Galloway, CLP certainly is telling not to worry. He has been here before.
September 29, 2000:
"The expected result will be a sale of Republic Leasing Corporation (Columbia, South Carolina) along with the banks existing portfolio. We have certainly enjoyed the time with RBMG but since the divestiture of their banks several years ago; we have looked forward to an opportunity to again become part of an organization that can provide better funding for our established broker/lessors. In addition, we believe our long and profitable history and our Bank Customer Leasing Program will be particularly attractive to banks seeking a proven platform to meet their clients' leasing needs."
Republic of South Carolina (11/2001) parent and company now owned by NetBank; Dwight Galloway, CLP gets early Christmas present, broker community cheers the good news, too.
Top%20Stories/dwight.htm Republic Leasing, South Carolina 9/27/2000 ("The expected result will be a sale of Republic Leasing"---Dwight Galloway, CLP. He adds, "We have always been for sale for the right price, but in thirteen years we have not sold off any leases or gone direct after broker's business, ever.")
If ever there was a CEO who had experience with raising funds for his company and the various "do's and don'ts," it is ex-army soldier Dwight Galloway. He is old school tough.
It certainly will be of interest for those who attend the United Association of Equipment Leasing workshop at 3:30pm, Sierra 1, where his topic is:
Lease Company and Portfolio Management
"Regardless of the size of your company, there are critical areas of management requiring your attention. Focus on these areas and managing changes is key to success. From sales to accounting, if you are running or preparing to develop a leasing company, attending this session is a must. Own your own portfolio or considering it? This session will be covering the 'absolutes' necessary to avoid fatal pitfalls and to maximize your profits ! "
NetBank Business Finance Telephone: 1-800-669-0222.
http://www.netbankbusinessfinance.com
Officer Stock Holdings, July 19, 2006
http://www.leasingnews.org/items/netbank_security_holdings.gif
Article By PERALTE PAUL bank for sale?
The Atlanta Journal-Constitution
http://www.ajc.com/business/content/business/stories/
2006/10/04/1004biznetbank.html
Financial Statement for the Quarterly Period Ended June 30, 2006:
http://leasingnews.org/PDF/NetBank2.pdf
----------------------------------------------------------------

Cartoon---Galloway as the Winner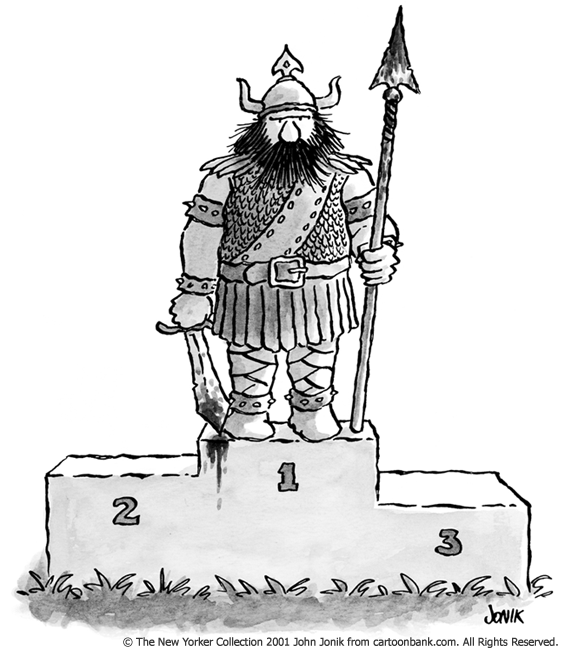 ----------------------------------------------------------------

Jimmy Frank joins Sterling Savings Bank
Long time leasing collector and credit analyst Jimmy Frank has joined Sterling Savings Bank in Portland, Oregon.
"I know you have really helped me with the exposure I got in the past from Leasing News…and you can quote me on that!" he told us after letting us know where he had landed.
" I worked with Jim Merrilees at Pitney Bowes Credit Corporation in Torrance, CA, prior to Colonial Pacific Leasing Corporation (CPLC.) Jim was the one who brought me up to CPLC from Southern California back in 1987 where I started at CPLC as a Region Collection Supervisor. I have a lot of gratitude towards Jim Merrilees..."
At CPLC "...I worked in the application only arena with the super brokers under the good old days of Randy Ernst and Jim Merrilees."
He was Credit Analyst at Colonial Pacific Leasing from 1990 to 1999.
Credit Analyst at Advanta Leasing and Textron Financial Corporation from 1999 to 2001.
Credit Analyst and Manager of Broker Services at Allco Leasing & Financial Services from 2001 to 2004.
"I was hired as a Credit Analyst at Sterling Savings Bank in October of 2005 and recently promoted to a Business Banker at Portland Business Banking in October of 2006. As a commercial lender my responsibilities are to originate and underwrite a full range of banking services which include:
· Business Accounts and Treasury Management Services
· Investments
· Business Lines of Credit
· Accounts Receivable & Inventory Financing
· Equipment Financing
· Owner Occupied and Investor Commercial Real Estate Loans
· Business Visa / Mastercharge
· Merchant Visa / Mastercharge
"Please feel free to add whatever comments you deem appropriate. My purpose is to let my former colleagues know where I am at and the transition that I have made into the commercial banking industry.
"Thank you"
Jimmy Frank
Business Banker
Sterling Savings Bank
Portland Business Banking
5933 NE Win Sivers Drive Suite 102
Portland, OR 97220
(503) 262-3867 Direct
(503) 703-6723 Cell
(503) 256-1807 Fax
One thing about Jimmy, he learned as being a collector, be persistent. Second thing he learned in credit analyst, don't be afraid to ask a question, even if it is dumb, such as would we tell his colleagues where he is located today? Certainly!!!
----------------------------------------------------------------

Classified Ads---Help Wanted
Operations Manager


Operations Manager
Minneapolis,MN
Coordinates lease process from inception through pay off. 3+ years proven leasing account management exper.
For more info, click here

Sales Representatives
National Machine Tool Financial Corporation
|
National Tel-Med Capital
|
National Business Finance

Sales Reps
Machine tools, construction, medical equip. Top competitive comp. package Fax resume: 847-871-4209 e-mail: chris@netlease.com

www.netlease.com
National has operated as an indirect lessor for over 25 years. They are expanding three of their divisions.
----------------------------------------------------------------

AOL Open Ride: Look Out!
Do not download the new "AOL Open Ride." Yes, it looks great, but it runs in the background of your computer, slowing down e-mail, attempting to change your browser settings to AOL, affecting your computer appearance. It also appears to be a "spyware" program, as information is sent from your computer on a regular basis back to AOL. The spyware program asked for authorization in downloading the program, so it must have passed this blocking program at the time.
I discovered this after the download, went to the "task master" and saw the AOL program running. I then went to the local connection monitor and saw packets being sent out, although there were no internet programs open.
After removing the program, the "local connection monitor" recorded no packets being sent out and "task master" did not show the AOL Open Ride. My work station was back to running at its fast speed.
Now I don't know about the conflicts of the program, but I did see the program running when it was supposed to be off and also saw the packets being sent out.
Kit Menkin
----------------------------------------------------------------

"Capital investment slowdown...yet to materialize."
"The numbers suggest that the anticipated slowdown in capital investment as a result of rising market interest rates has yet to materialize," said Bill Verhelle, CEO of First American Equipment Finance. "The modest August increase in new lease and loan originations follows a twenty-percent increase last month."
The Equipment Leasing Association /1 (ELA) Monthly Leasing Index (MLI-25) of equipment leasing and finance activity for August shows some stalling of the economy as also evidenced by the National Association of Credit Managers, but the good news first: The new business is up, even if only slightly as noted above, and equipment leasing headcount from the 25 leasing companies is also up.
The good-bad news is while charge offs are up from the previous month, overall they are below the beginning of the year.
Receivables over 90 days also increased slightly to 1.1 percent.
Credit approvals seem to have slowed down.
The participant companies in the MLI-25 represent a broad cross section of the equipment finance sector including small ticket, middle market, large ticket, bank, captive and independent leasing and finance companies. Because the same companies participate in the survey each month, the MLI-25 provides a consistent trend analysis of current industry activity.
The ELA provides a variety of studies, reports, and market analyses covering the $220 billion equipment finance sector. To access this and other industry information, visit the ELA website at
http://www.elaonline.com/Research/
or contact Bill Choi, bchoi@elamail.com
ELA MLI-25 Participants
ADP Credit Corporation
Amsouth Leasing Corporation
Bank of America Leasing
Bank of the West
Canon Financial Services
Caterpillar Financial Services Corporation
CIT
De Lage Landen Financial Services
First American Equipment Finance
GreatAmerica Leasing Corporation
Hitachi Credit America
HP Financial Services
Irwin Financial
John Deere Credit Corporation
Key Equipment Finance
LaSalle National Leasing Corporation
Marlin Leasing Corporation
National City Commercial Corp.
RBS Asset Finance
Siemens Financial Services
US Bancorp Leasing & Financial
US Express Leasing
Verizon Capital Corp/Verizon Credit
Volvo Financial Services
Wells Fargo Equipment Finance
Organized in 1961, the Equipment Leasing Association (ELA) is the premier non-profit association representing companies involved in the dynamic equipment leasing and finance industry to the business community, government and media. As the voice of the leasing industry, ELA promotes the forecasted $220 billion industry as a major source of funds for capital investment in the United States and abroad. For more information on ELA, please visit www.ELAOnline.com.
--------------------------------------------------------------

Fitch Comments on GATX Aircraft Unit Sale
Fitch Ratings- Fitch believes GATX's plan to sell a majority of its aircraft leasing business to a consortium of investors led by Australian banker Macquarie Bank Ltd. will further strengthen the credit profile of the company.
Subject to the agreement with consortium, the air assets include GATX's joint venture investments and total approximately $1.5 billion in net book value, or 21% of GATX's total assets. The sale is expected to result in an after-tax charge in the range of $50 million-$70 million to be taken by GATX in the third quarter. After the required prepayment of air-specific debt and taxes, GATX expects cash proceeds from the sale, assuming all assets contemplated in the transaction are sold, to be approximately $500 million.
Looking ahead, Fitch also believes that GATX will continue to maintain a strong balance sheet through selectively pursuing growth in the railcar segment while maintaining relatively low leverage and significant liquidity.
Fitch has issued an Issuer Default Rating (IDR) of 'BBB-' for GATX Financial and maintains a Positive Outlook.
Tracing its roots to 1898, GATX Financial is a wholly owned subsidiary of GATX. GATX Financial operates through three business segments: GATX Rail, GATX Air, and GATX Specialty Finance. Through these businesses, GATX Financial combines asset knowledge and services, structuring expertise, partnering, and risk capital to provide business solutions to customers and partners worldwide. GATX Financial specializes in railcar, locomotive, and aircraft operating leasing.
Contact: William A Artz +1-312-368-3178, Chicago or Christopher D. Wolfe, +1-202-908-0771, New York.
Media Relations: Kenneth Reed, New York, Tel: +1 212-908-0540.
Fitch's rating definitions and the terms of such ratings are available on the agency's public site, 'www.fitchratings.com'. Published ratings, criteria and methodologies are available from this site, at all times. Fitch's code of conduct, confidentiality, conflicts of interest, affiliate firewall, compliance and other relevant policies and procedures are also available from the 'Code of Conduct' section of this site.
### Press Release ###########################

Main Street Bank Opens Healthcare Division Office
Kingwood, TX— – Main Street Bank, Kingwood, Texas announces the opening of its Healthcare Division Office in Freehold, New Jersey to serve the healthcare equipment financing industry.
The Healthcare Division Office specializes in providing innovative financial solutions to the healthcare industry. Through its nationwide network of highly experienced, professional Business Development Officers, the division works with vendors and end-users to design customized financing plans to cover the broad spectrum of the equipment financing needs often unique to the healthcare community.
Staffing the office are Kevin Ward, Senior Vice President and General Manager of the Healthcare Division, and Michael Evans as Vice President of Healthcare. Ward and Evans each have over 30 years of experience in the equipment leasing and healthcare industry.
"As healthcare equipment financing specialists, we are delighted to be able to locate our headquarters in this area" states Kevin Ward, "This region is recognized as a leader in healthcare diagnostic and therapeutic protocols with some of the best medical professionals and care facilities in the area".
Having relocated from Ewing, New Jersey, the new Main Street Bank Healthcare Division office is located at 400 West Main Street in Freehold, New Jersey. Ward and Evans can be reached at 732-409-0620 (toll free 877-409-0110) or kward@msnbank.com and mevans@msnbank.com.
Main Street Bank, a FDIC insured commercial bank established in 1984, maintains banking offices in the Houston, Texas market and equipment financing sales offices in cities across the country.
### Press Release ###########################

CIT Provides Legends Gaming Financing for Acquisition of Hotel and Casino Properties
Serves as Administrative Agent, Sole Lead Arranger and Financial Advisor in $222 Million Senior Secured Credit Facility
NEW YORK, -- CIT Group Inc. (NYSE: CIT),
a leading global provider of commercial and consumer finance solutions, today announced that it provided Legends Gaming, LLC financing to complete its acquisition of two Isle of Capri hotel and casino properties in Bossier City, Louisiana and Vicksburg, Mississippi. The purchase of the properties and their conversion to DiamondJacks Casinos represents Legends' first acquisition.
CIT Communications, Media and Entertainment's Gaming unit served as the administrative agent and a Lender on the $222 million senior secured credit facility transaction and CIT Capital Securities LLC, another unit of CIT, acted as sole lead arranger and financial advisor for Legends.
"We have spent the past two years building and augmenting our underwriting and syndication capabilities," said Jim Hudak, Senior Managing Director of CIT Communications, Media and Entertainment. "This deal exemplifies our group's enhanced ability to provide these services and a complete financing package in the specific industries we cover. A testament to our experienced team, we stepped up and worked quickly to pull this complex transaction together, resulting in a success story for both Legendsand CIT."
William J. McEnery, Chairman of Legends Gaming, LLC said, "We are extremely pleased to have worked with CIT, whose expertise in structuring and financing this transaction enabled us to re-enter the gaming sector. We look forward to working with their talented group of professionals in the future as we continue to explore other growth opportunities for our Company. I also want to thank Isle of Capri's management team for providing Legends this opportunity and for their assistance and support throughout the entire acquisition and closing process."
Steve Reedy, Senior Director of CIT Communications, Media and Entertainment - Gaming, said, "Our close working relationship with Legends and our contacts within the industry were key to the successful execution of this transaction. We helped Legends' management team identify the target properties, provided them advisory services, and fully underwrote the debt facility to consummate their acquisition. We were pleased to have served as the administrative agent, sole lead arranger and financial advisor in this transaction and look forward to continuing this relationship."
About Legends Gaming, LLC
Legends Gaming, LLC is a privately held corporation based in Frankfort, IL. Legends Gaming, LLC owns and operates DiamondJacks Casino & Hotel in Vicksburg, MS and DiamondJacks Casino & Resort in Bossier City, LA.
About CIT Communications, Media and Entertainment
CIT Communications, Media and Entertainment has a 20-year history as the market leader in providing financing solutions to middle-market companies in the broadcasting, publishing, cable, gaming, sports, communications, film and entertainment industries. CIT Communications, Media and Entertainment - Gaming has built a reputation of being one of the largest and most knowledgeable lenders across the gaming spectrum.
About CIT
CIT Group Inc. (NYSE: CIT), a leading commercial and consumer finance company, provides clients with financing and leasing products and advisory services. Founded in 1908, CIT has $68 billion in managed assets and possesses the financial resources, industry expertise and product knowledge to serve the needs of clients across approximately 30 industries worldwide. CIT, a Fortune 500 company and a member of the S&P 500 Index, holds leading positions in vendor financing, factoring, equipment and transportation financing, Small Business Administration loans, and asset-based lending.
With its global headquarters in New York City, CIT has more than 7,000 employees in locations throughout North America, Europe, Latin America, and
Asia. http://www.CIT.com .
### Press Release ###########################

CacheMatrix White Paper Analyzes Interest Rate Rise and
its Impact on Corporate Treasurers and Banks
Paper reveals increased money fund investment and adoption of cash management technologies among corporate treasurers. CacheMatrix Holdings, LLC, a leading provider of institutional money market fund trading technology to banks, today issued a white paper on the impact that an institutional money market fund yield of greater than five percent – and the potential for flattening rates – has on corporate treasurers and bank professionals serving the corporate market.
DENVER -- CacheMatrix Holdings, LLC, a leading provider of institutional money market fund trading technology to banks, today issued a white paper on the impact that an institutional money market fund yield of greater than five percent – and the potential for flattening rates – has on corporate treasurers and bank professionals serving the corporate market.
The paper, entitled, "The Five Percent Threshold: Rising Money Fund Yields and Their Impact on Corporate Treasurers and Banks," was written by CacheMatrix Founder and CEO George Hagerman. It provides details on expanding cash positions at corporations and the increasing adoption by corporate treasurers of new technologies – including money fund portals – that are designed to streamline and automate cash management.
"Industry research shows that macroeconomic trends and technological developments are driving rapid change in the institutional banking business," said Hagerman. "Corporate treasurers – particularly at large corporations – are adopting new technologies to research, trade and monitor their money fund investments at a rate that is almost unprecedented."
The report looks at the growing volume of research and survey data on corporate treasurers and their investing strategies. Among the key data points culled from the research:
• Treasury Strategies, Inc., released survey data in June 2006 showing that corporate cash and short-term investments in the U.S. continued to grow in 2006, surging 7.5 percent to $5.4 trillion.
• The Association of Financial Professionals (AFP) first annual AFP Liquidity Survey found that cash balances at U.S. corporations and businesses reached historically high levels earlier this year, and that most treasurers expected cash positions to maintain their cash positions throughout the year.
• The AFP Survey also found that nearly a quarter of organizations surveyed use a portal to execute at least a portion of their short-term investment transactions, with one third of large companies embracing portal technology.
"The Five Percent Threshold: Rising Money Fund Yields and Their Impact on Corporate Treasurers and Banks," call CacheMatrix at (877) 564-0225, or online at
http://www.cachematrix.com/CacheMatrix/news.htm
About CacheMatrix Holdings, LLC
CacheMatrix provides a turnkey portal technology enabling banks and other financial services firms to offer its corporate treasury clients one-stop access traders a choice of institutional money market funds and a convenient, single-source platform for managing them, including access to comprehensive analysis, online trading, and account management. For more information,
visit www.cachematrix.com.
### Press Release ###########################

McNeely joins AIGCEF
AIG Commercial Equipment Finance, Inc. (AIGCEF) is pleased to announce that Tim McNeely has joined the company as Vice President- New Business Development reporting to Kirk Phillips, Vice President. Mr. McNeely comes to AIGCEF with over eighteen years experience in the financial services industry. Tim spent his last 9 years at GE Commercial Equipment Finance. Prior experiences include over 10 years at Thomas Cook Foreign Exchange, Household Finance, and ITT Consumer Finance. Tim holds a Bachelor of Business Administration in Management & Finance from Mesa State College.
Mr. McNeely will be responsible for the origination of middle market loan and lease transactions sourced on a direct basis with clients in the Western portion of the United States.
Tim will be based in Roseville, CA and can be reached at 916-724-5374 or at tim.mcneely@aig.com.
AIG Commercial Equipment Finance, Inc. (AIG CEF) is an equipment lease and finance subsidiary company of American International Group, Inc. (AIG). AIG CEF actively seeks middle and upper-middle market transactions and has platforms specializing in the general equipment, marine, tax exempt, franchise, health care, senior secured, structured and rail markets, building long-term relationships with our business partners. More information on AIGCEF can be found at www.AIGCEF.com
American International Group, Inc. (AIG), world leaders in insurance and financial services, is the leading international insurance organization with operations in more than 130 countries and jurisdictions. AIG companies serve commercial, institutional and individual customers through the most extensive worldwide property-casualty and life insurance networks of any insurer. In addition, AIG companies are leading providers of retirement services, financial services and asset management around the world. AIG's common stock is listed in the U.S. on the New York Stock Exchange and ArcaEx, as well as the stock exchanges in London, Paris, Switzerland and Tokyo.
Sites of Reference:
### Press Release ###########################
--------------------------------------------------------------

News Briefs----
European Central Bank raises rate to 3.25%, hints at another increase
http://www.usatoday.com/money/world/2006-10-05-ecb-rates_x.htm
FFE pays an early lease termination fee of approximately $275,000 ,
http://www.thetrucker.com/News/Stories/2006/10/5/
FFEterminatesrelated-partyleaseagreements.aspx
Bank of NY outlines costs from JP Morgan deal
http://today.reuters.com/news/articlebusiness.aspx?type=bankingFinancial&storyID=
nWEN6525&from=business
First Community Bank's parent acquires Colorado group
http://www.bizjournals.com/albuquerque/stories/2006/10/02/daily17.html
Tribune Co. Ousts LA Times Publisher
http://www.chicagotribune.com/business/ats-ap_business14oct05,0,4178358.story?
coll=sns-business-headlines
Mortgage Fraud: The Federal Bureau of Investigation estimates that mortgage fraud totaled $1 billion in 2005, up from $429 million in 2004 but still a tiny fraction of the $3 trillion mortgage business
http://www.nytimes.com/2006/10/06/business/06mortgage.html?_r=1&oref=slogin
Forbes Richest Americans: Profile
http://www.boston.com/business/gallery/forbesrichest/
---------------------------------------------------------------


You May have Missed---
Tales of the Citi: Sandy Weil new book
http://dealbook.blogs.nytimes.com/?p=7967
---------------------------------------------------------------

Sports Briefs----
Walter, Raiders shrug off latest round of barbs tossed by Moss
http://www.sacbee.com/100/story/34223.html
A big game for Eagles, but not because of T.O.
http://www.mercurynews.com/mld/mercurynews/15689098.htm
----------------------------------------------------------------


California Nuts Briefs---
Schwarzenegger ethnic comments draw fire, again
http://www.sacbee.com/101/story/34637.html
----------------------------------------------------------------


"Gimme that Wine"
Globalization top topic at wine industry symposium
http://www.napavalleyregister.com/articles/2006/10/05/features/
food_and_wine/doc4524801ce9379571984673.txt
What's so Bad About Sweet Wine?
http://www.winesandvines.com/feature_oct_06_sweet.html
2006 harvest - reports from Bordeaux, Loire and Rheinhessen
http://www.jancisrobinson.com/articles/20061005_2
Jim Concannon: An ambassador for wine
http://www.napavalleyregister.com/articles/2006/10/05/features/
food_and_wine/doc45247f1a84290507377496.txt
Oregon is carving out new AVAs to sell more wine
http://seattlepi.nwsource.com/food/287385_wine04.html
Wine Prices by vintage
http://www.winezap.com
http://www.wine-searcher.com/
US/International Wine Events
http://www.localwineevents.com/
Winery Atlas
http://www.carterhouse.com/atlas/\
Leasing News Wine & Spirits Page
http://two.leasingnews.org/Recommendations/wnensprts.htm
The London International Vintners Exchange (Liv-ex)
is an electronic exchange for fine wine.
http://www.liv-ex.com/
----------------------------------------------------------------

Calendar Events This Day
Biscuit Day
China: Moon Festival (or Mid-Autumn Festival)
According to the folk legend this day is the birthday of the earth god T'u-ti Kung. The festival indicates the year's hard work in the fields will soon end with the harvest. People express gratitude to heaven as represented by the moon and to earth as symbolized by the earth god for all good things form the preceding year. Special harvest foods are eaten, especially "moon cakes" This event is widely recognized throughout the Far East including Taiwan, Korea, Singapore and Hong Kong where it may be called by another festival name.
Egypt: Armed Forces Day.
The Egyptian Army celebrates crossing into Sinai in 1973.
Hunter's Moon
The full moon following Harvest Moon. So called because the moon's light in evening extends day's length for hunters. Moon enters Full Moon phase at 11:13pm.
Ireland: Ivy Day
The anniversary of the death of Irish nationalist leader and Home Rule advocate Charles Stewart Parnell is observed, especially in Ireland, as Ivy Day. A sprig of ivy is worn on the lapel to remember Parnell. James Joyce's short story "Ivy Day in the Committee Room": published in the collection titled "Dubliners," addresses this event.
http://charles-stewart-parnell.mindbit.com/
Jackie Mayer Rehab Day. Sandusky, Ohio.
Known as Sandusky's "favorite daughter," Jacquelyn Jeannie Mayer, Miss America 1963 and stroke survivor since 1980, is honored on October 6, the anniversary of the 1997 renaming of Providence Hospital's rehab and nursing facility as the Jackie Mayer Rehab Center. After seven years of self-directed rehab to regain her speech and mobility, Jackie has been a motivational speaker and tireless advocate on behalf of stroke survivors across the US and Canada.
www.jackiemayer.com
http://www.library.northwestern.edu/archives/exhibits/alumni/mayer.html
Korea: Chusok
Gala celebrations by Koreans everywhere.
Lee National Denim Day
Lee Jeans invites companies nationwide to participate by allowing employees to wear denim to work in exchange for a contribution of $5 to the Susan G. Komen Breast Cancer Foundation. Since 1996 this program has raised more than $52 million—and the foundation receives 100 percent of these donations.
National Diversity Day
A day to celebrate and embrace who we are, despite our differences, no matter what race, religion, gender, sexual orientation, age, nationality or disability. A day to reflect on and learn about different cultures and ideologies. www.nationaldiversityday.com
National German-American Day
Celebration of German heritage and contributions German American have made to the building of the nation. A president proclamation has been issued each year since 1987. Annually.
Sukkot Begins at Sundown
Jewish Feast of Tabernacles.
World Smile Day
A day dedicated to good works and good cheer throughout the world. The official them for the days is "Do an Act of kindness. Help one person smile. The symbol for the day is the world-famous "smiley face icon, created in 1963 by Harvey Ball of Worcester, MA. This icon is now the symbol of happiness and good will. www.worldsmileday.com
----------------------------------------------------------------

The state of Maine has 62 lighthouses
http://www.pbs.org/legendarylighthouses/html/maine.html
----------------------------------------------------------------

Today's Top Event in History
1867-Frank Sparks, John Reno, and Simeon Reno boarded an Ohio and Mississippi Railroad baggage and express car while it was getting into motion and threw off two safes, one containing $15,000 and the other $30,000, considered the first train robbery. The second safe was recovered. The bandits were arrested, freed on bail, and never tried, although they were later convicted of other crimes. Robbing trains became common.
http://memory.loc.gov/ammem/today/oct06.html
----------------------------------------------------------------

This Day in American History
1683-The first Mennonites debarked for America on the Concord: 13 German and Dutch families from Krefeld Germany, led by Francis Daniel Pastorius. They were induced to come to American through the generosity of William Penn, who offered them 5,000 acres of land in Pennsylvania and freedom from religious persecution. Their settlement, called Germantown, is now a neighborhood in Philadelphia.
1780-Henry Laurens of Charlestown, SC, president of the Continental Congress from 1777 to 1778, was imprisoned as an enemy agent in the Tower of London. On August 13, 1780, Laurens sailed from Philadelphia, PA, on the brigantine Mercury en route to Holland, where he was to negotiate a loan and treaty. Three weeks later, he was captured by the British off Newfoundland. He threw his papers overboard, but they were recovered and led to the British declaration of ware against Holland. From October 6, 1780 to December 31, 1791, he was imprisoned in the Tower on suspicion of high treason, and was forced to pay for his room, board, and guard. he was released in exchange for the British army leader Lord Cornwallis, who had surrendered to General George Washington at Yorktown, VA. Laurens, with Benjamin Franklin and John Jay, drew up the preliminary treaty of peace with Great Britain on November 30, 1782, to terminate the Revolutionary War.
http://www.virtualology.com/virtualwarmuseum.com/revolutionarywarhall/
HENRYLAURENS.COM/
http://lego70.tripod.com/us/laurens.htm
http://www.colonialhall.com/laurens/laurens.asp
http://www.cheapusedbooks.net/37549_henrylaurens.html
http://www.unicover.com/EA6ACMOU.htm
1825—The first giant exhibited as a theatrical attraction was Patrick Magee, " Just arrived from Ireland," who went on exhibition on October 26, 1825 at 13 Park Park Exchange, New York City, from 7am until 10 pm. A charge of 25 cents was made to see the giant, "conspicuous for the masculine beauty of his form and his surprising strength."
1836-a second early season snowstorm produced 25 inches of wet snow at Auburn, NY and 11 inches at Wilkes-Barre, PA. All the mountains in the northeast were whitened.
All the mountains in the northeastern U.S. were whitened with snow.
1846-George Westinghouse birthday—Engineer and inventor of the air brake for trains, born at Central Bridge, NY. He was the first employer to give his employees paid vacations. Westinghouse died at New York, NY, March 12, 1914.
1848-The S.S. California, 10,1050 tons, left New York City to establish steamboat service to California around Cape Horn. It stopped at Rio de Janeiro, Brazil, Valparaiso, Chile: and Callao and Paita, Peru. On February 28,1949, the ship reached San Francisco, where most of the crew deserted to work the gold fields.
1857-The first chess tournament of importance was held this day to November 10, by the American Chess Congress in New York City under the sponsorship of the New York Chess Club. The victor of the grand Tournament was Paul Charles Morphy, who received the first prize, a silver service consisting of a pitcher, four goblets, and a salver. Murphy was 20 years old and from New Orleans, LA. IN the years 1957-59, he played 95 games, including 68 victories, 14 draws, and 13 losses. He won the Grand Tournament of the First National Chess Association in England and France, held from July 19 to August 22, 1858.
1867-Frank Sparks, John Reno, and Simeon Reno boarded an Ohio and Mississippi Railroad baggage and express car while it was getting into motion and threw off two safes, one containing $15,000 and the other $30,000, considered the first train robbery. The second safe was recovered. The bandits were arrested, freed on bail, and never tried, although they were later convicted of other crimes. Robbing trains became common.
http://memory.loc.gov/ammem/today/oct06.html
1905-Helen Wills Moody (Roark) birthday, tennis player born at Centerville, CA. Perhaps the greatest American tennis player, Wills Moody won 31 major titles, including Wimbledon eight times and the US championship seven times. From August, 1926, through 1935, she did not lose a Roark match nor even a single set. She led a reclusive life after retiring, but she painted and wrote mystery novels and her autobiography, Died at Carmel, CA, 1998.
http://sportsillustrated.cnn.com/features/1998/year/saying_goodbye/helen_wills_moody/
http://srcweb.berkeley.edu/hwm.html
http://www.wm.edu/tenniscenter/roark.html
http://www.tennisfame.com/enshrinees/helen_moodyroark.html
1906-Birthday of Janet Gaynor, born Laura Gainor at Philadelphia, PA. She became the first winner of the Academy Award for Best Actress for her cumulative work in two 1927 filmes, Sunrise and seventh Heaven, and for 1928's Street Angel. Gaynor died September 14,1984 in Palm Springs, Ca.
1916 -- Stanley Ellin born Brooklyn, NY. American mystery writer, one of the modern masters of the genre.
Best known for his short stories. Received Edgar Allan Poe Award from the Mystery Writers of America in 1954 (for the short story The House Party), 1956 (short story The Blessington Method) & 1958 (novel The Eighth Circle), & in 1975 he won Le Grand Prix de Littérature Policière for the novel Mirror, Mirror on the Wall.
http://www.kirjasto.sci.fi/sellin.htm
1917- Fannie Lou Hamer birthday- Afro-American civil rights activist. She led the Mississippi Freedom Democratic Party and risked her life to register voters in Mississippi. She'd became active with the Student Nonviolent Coordinating Committee (SNCC) although she only had a sixth-grade education. The group successfully challenged the various laws that excluded most blacks from voting. It was dangerous as bigoted whites sometimes resorted to violence to keep blacks from exercising their constitutional rights. Fannie Lou Hamer was the youngest of 20 children of a sharecropper family and worked the fields at a very young age. She spent most of her adult life working to improve the economic conditions of blacks in the south. As a newsman, I interviewed her in person, and many times by telephone during the Democratic Convention. Died March 14, 1977.
http://www.beejae.com/hamer.htm
http://www.ibiblio.org/sncc/hamer.html
http://www.lib.usm.edu/~spcol/crda/oh/hamertrans.htm
http://www.awomanaweek.com/hamer.html
http://www.amazon.com/exec/obidos/ASIN/1562943235/
avsearch-bkasin-20/103-5362656-4423850
1917 -- Word "jazz" first used in print. The "Literary Digest" described jazz as music that caused people to, "shake, jump & writhe in ways to suggest a return to the medieval jumping mania."
1926-Babe Ruth hit three homes runs in the fourth game of the World Series against the St. Louis Cardinals. The Yankees won the game, 10-5, but the Cardinals won the Series in seven games.
1927 - The film "The Jazz Singer" starring Al Jolson opened in New York City. It was the first full-length feature film to include spoken dialogue and is regarded as the first "talkie." The film was based on the short story "The Day of Atonement" by Sampson Raphaelson. In reality, The Jazz Singer was not a true talkie. There were only 291 spoken words in the landmark film; however, it was the first to integrate sound and this small amount of dialogue into a story through the Vitaphone disk process; and the first to entertain a large audience. The talking part was mostly singing, and it was Al Jolson who made the flick a success, proving to the critics that an all-talking film could work. (Because he didn't think the pioneer of talkies would be all the rage, George Jessel actually turned down the starring role; as did Eddie Cantor.) A silent version of the film was released to movie theaters who had not yet popped for the $20,000 or so it cost to rewire their venue. The audience was thrilled with Jolson's sound performance as a cantor's son, Jake Rabinowitz, rejecting the world he came from to become a singer of popular music, changing his name to Jack Robin in the process. Although not jazz as we know it, the songs Jolson sang became part of American music culture: Toot Toot Tootsie (Goodbye), Blue Skies, Waiting for the Robert E. Lee and, of course, My Mammy. For those truly with a need to know, Neil Diamond did not audition for Jolson's part when finding out that Jessel had turned it down. Diamond performed in a remake of The Jazz Singer in 1980. As Jolson said, "Wait a minute, wait a minute, you ain't heard nothin' yet!" Maybe, through the wonders of modern technology, we could hear Jolson Diamond together, in concert. That would be the Mammy of all jazz singin'.
"Mammy, how I love you, how I love you, my dear old mammy!"
1930 -- William Faulkner's novel As I Lay Dying is published.
http://www.mcsr.olemiss.edu/~egjbp/faulkner/faulkner.html
1941 - On Columbia Records, Claude Thornhill and his orchestra recorded "Autumn Serenade".
1941 -a tornado hit Kansas City, MO leaving 4 dead and causing $250,000 damage.
1947 - Bob Weir (Robert Hall) of the Grateful Dead is born in San Francisco.
1948 -In Game 1 of the Fall Classic at Braves Field, Boston manages only two hits, but Johnny Sain beats Bob Feller and the Cleveland Indians, 1-0 . 'Rapid Robert' appears to have pickoff Phil Masi at second but umpire Bill Stewart says safe, and Tommy Holmes follows with a single which scores the game's only run.
1954---Top Hits
Hey There - Rosemary Clooney
I Need You Now - Eddie Fisher
If I Give My Heart to You - Doris Day
I Don't Hurt Anymore - Hank Snow
1955-Billboard reports major Hollywood studios are getting into the rock & roll film biz. Twentieth Century-Fox with "Do Re Mi," starring Fats Domino, Jayne Manfield and Little Richard and another project called "Cool it, Baby." Paramount has "Lonesome Cowboy," with Elvis Presley as the star. (The film is never made.)
1958-Billboard story claims that "payola, that under-the-turntable device whereby record companies win plugs and influence disc jockeys, is fast growing into a monster that may yet destroy its creators. According to key record execs, jockey payola is so widespread that it's no longer possible to measure its effectiveness." There is no mention of Alan Freed, whose career will shortly be killed by payola scandal.
1958-Conway Twitty's "It's Only Make Believe" enters the pop charts at #47. It will be Number One in both the U.S. and U.K.
1959 -The largest crowd ever to attend a major league game, 92,706 fans, watch a nail biter as White Sox hurler Bob Shaw beats Sandy Koufax and the Dodgers, 1-0 in Game 5 of the Fall Classic.
1962- Robert Goulet stepped out of the role of Sir Lancelot after singing/acting the part since 1960. The fabulously successful Broadway musical, Camelot, also starred Richard Burton as King Arthur and Julie Andrews as Queen Guinevere.
1962---Top Hits
Sherry - The 4 Seasons
Monster Mash - Bobby "Boris" Picket
Let's Dance - Chris Montez
Devil Woman - Marty Robbins
1963- The Dodgers complete a four-game World Series sweep of the Yankees as Sandy Koufax wins his second game, 2-1. Frank Howard leads the offense with a home run and a single and New York's first baseman Joe Pepitone's error (loses a thrown ball in white-shirted crowd) leads to the decisive run in the seventh inning.
1965-- Sandy Koufax declines to pitch the first game of the World Series against the Twins because game is scheduled on Yom Kippur, the most sacred of the Jewish holidays. As the Dodgers' southpaw attended shul and fasted on the Day of Atonement, his teammates loses to Minnesota, 8-2.
1966-- At the age of 20, Jim Palmer becomes the youngest player to pitch shutout in World Series as the young Oriole hurler blanks Sandy Koufax and Dodgers, 6-0. It will be Koufax's last major league appearance.
1966-In San Francisco, several thousand people showed up for Love Pagent in the Panhandle of Golden Gate Park.
1967 -Hippies blocked the intersection of Haight and Ashbury streets to celebrate the "Death of Hip." Another in the series of Digger pageants that played out on the streets of the Haight Ashbury and the City. This one occurred one year to the day from that of the Love Pageant Rally…from The Diggers
1969-For the first time in Beatles history, a George Harrison song gets the A side of a 45. "Something" backed with Lennon and McCartney's "Come Together" will reach Number One next month.
1970---Top Hits
"Cracklin' Rosie," Neil Diamond.#1
Ain't No Mountain High Enough - Diana Ross
Lookin' Out My Back Door/Long as I Can See the Light - Creedence Clearwater Revival
Candida - Dawn
There Must Be More to Love Than This - Jerry Lee Lewis
1973- Rebecca Lobo birthday- U.S. basketball player. RL led her Connecticut University team to a perfect 35-0 record and the NCAA title. While she was winning a Phi Beta Kappa key for herself with a 3.6 grade average She is an outstanding center-forward player for the New York pro women's basketball team. Unfortunately she had to sit out the 1999 season because of an injury. She stand 6'4" and usually weighs about 180.
http://www.wnba.com/playerfile/rebecca_lobo/index.html
http://www.wnba.com/rebeccalobo/
http://www.cometscourthouse.com/LOBO.HTM
http://www.angelfire.com/on/wbball/index.html
1973-The Doobie Brothers' "China Grove" peaks at #15 on the singles chart while Paul Simon's "Loves Me Like A Rock" peaks at #2.
1976-Rick Dees and His Cast of Idiots receive a gold record for one of the more bizarre novelty hits of the decade, "Disco Duck." In December, it will become only the fourth single ever to be certified platinum.
1978---Top Hits
Kiss You All Over - Exile
Hopelessly Devoted to You - Olivia Newton-John
Summer Nights - John Travolta & Olivia Newton-John & Cast
Heartbreaker - Dolly Parton
1979-The Eagles' "Heartache Tonight" is released.
1979-Fleetwood Mac's "Tusk" is released.
1979-Van Halen's "Beautiful Girls" peaks at #84 on the singles chart.
1980- In the 163rd game of the season, the Astros beat the Dodgers, 7-1, to capture the National League West division as Houston wins its first title in the franchise's 19-year history. The Dodgers had swept a season-ending three game series with the 'Stros (3-2, 2-1, and 4- 3) making the one-game play-off necessary.
1984 - The temperature at Honolulu, Hawaii, reached 94 degrees to establish an all-time record at that location.
1984- David Bowie's "Tonight" album hits #11 on the chart.
1985—Pitcher Phil Niekro of the New York Yankees won the 300 th game of his career, shutting out the Toronto Blue Jays, 8-0, on the last day of the regular season. Niekro finished his career in 1987 with 318 wins.
1986---Top Hits
Stuck with You - Huey Lewis & The News
Friends and Lovers - Gloria Loring & Carl Anderson
When I Think of You - Janet Jackson
Always Have Always Will - Janie Frickie
1987 -the heat continued in the west with highs of 85 at Astoria, OR, 102 at Sacramento CA. Temperatures at Tucson reach 101 equaling the all-time October high.
1989 - Temperatures soared into the 90s across southern Texas. Afternoon highs of 93 degrees at Houston, and 96 degrees at Austin and Corpus Christi, were records for the date. Beeville was the hot spot in the nation with an afternoon high of 101 degrees.
1990-Neil Young and Crazy Horse's reunion album "Ragged Glory" LP peaks at #31.
1991 - Elizabeth Taylor married for the 8th time to a construction worker named Larry Fortensky. The wedding was held at Michael Jackson's estate in California.
1991 - University of Oklahoma professor Anita F. Hill, former aide to U.S. Supreme Court nominee Clarence Thomas, testified before a Senate committee that Thomas sexually harassed her, and the allegations nearly undid Thomas' nomination to the High Court.
2000-CSI: Crime Scene Investigations premiers on TV. CBS's consistently to—rated mystery drama focuses on the Las Vegas Police forensics team lead by preternaturally clam Gil Grissom ( William Petersen). "CSI" bring science to the foreground with close-u looks at technology and lab techniques. The 100 th episode aired November 18,2004. The show spawned equally successful spin-offs: CSI: Miami" and CSI: New York."
2001- With the club's 116th win, the Mariners tie 1906 Cubs as the winningest team in major league history. Bret Boone's 37th home run of the season and the shut out pitching of five Seattle pitchers proves to be the difference in the 1-0 historic wins over the Rangers.
2001- At Camden Yards in front of a full house including Orioles notables Frank Robinson, Jim Palmer and Earl Weaver as well as Commissioner Bud Selig and former President Bill Clinton, Cal Ripken plays his 3,001st and final game. After a hitless night for 41-year-old, the final out of the 5-1 loss to Red Sox is made as Cal watches from the on deck circle.
2003-- Defeating the A's, 5-4, the Red Sox become the seventh team to win the last three games to win a best-of-five playoff series. Other teams to overcome an 0-2 deficit include the 1981 Dodgers (Astros-NLDS),1982 Brewers (Angels-1982), 1984 Padres (Cubs-NLCS), 1995 Mariners (Yankees-ALDS) ,1999 Red Sox (Indians-ALDS), and the 2001 Yankees (A's-ALDS).
2005-- Reds' outfielder Ken Griffey Jr.(.301, 35, 92) and Yankee first baseman/DH Jason Giambi (.271, 32 , 87 ) are voted the Comeback Players of the Year in their respective years. For the first time, the winners of the award are determined by the fans voting on MLB.com.
World Series Champions This Date
1936 New York Yankees
1941 New York Yankees
1947 New York Yankees
1963 Los Angeles Dodgers
--------------------------------------------------------------


Baseball Poem
God Protects Fools with Curveballs
Going after her
Was chasing
A bad pitch,
A sharp curve
That tailed off
Into the dirt,
Evaded the end
Of my whirling bat.
Thank goodness
I only looked stupid
On the first strike.
Tim Peeler, Poet
from " Touching the Bases"
These come from a soft cover 128 pages
with index published by www.mcfarlandpub.com
He is a unique American poet.
He lives in Hickory, North Carolina
--------------------------------------------------------------

SuDoku
The object is to insert the numbers in the boxes to satisfy only one condition: each row, column and 3x3 box must contain the digits 1 through 9 exactly once. What could be simpler?
http://leasingnews.org/Soduku/soduko-main.htm
--------------------------------------------------