Friday, October 10, 2008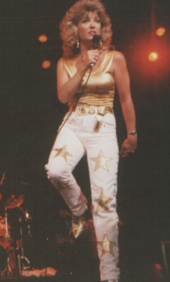 Singer Tanya Tucker born Oct. 10, 1958, Seminole, Texas.
"Delta Dawn," followed by the double-sided "Jamestown Ferry"/"Love's the Answer" and the No. 1 hit, "What's Your Mama's Name?"
http://www.youtube.com/watch?v=Y3SfcANH-9A
Headlines---
Classified Ads—Documentation
GE Healthcare cuts/changes
Leasing Stock Hit Lows: CIT/Marlin hit Hard
Cartoon---Huge Amount of Money
Operation Fleece Up-Date
AIG Hotel Celebration is True
by Kit Menkin, publisher
Cartoon—When you get home tonight…
Classified Ads---Help Wanted
Four Ex-Leaf employees find jobs
NetSol Technologies Solutions Conference 2008
by Christopher Menkin
Fernando's View by Fernando F. Croce
Two Movies/Three DVD's to rent
Brian P. Kilkenny AVP Warren Capital
NetSol Alternative/Renewable Energy
Ecologic Leasing Services/Captara Clients
Willis Lease Completes Sale of 10 Engines
Asian Market falls 10%
Asia Faces 'Rough Ride,' Singapore Says
Citi passes, Wells gets Wachovia
News Briefs---
"Gimme that Wine"
Today's Top Event in History
This Day in American History
Baseball Poem
SuDoku
Daily Puzzle
GasBuddy
Weather, USA or specific area
Traffic Live----
######## surrounding the article denotes it is a "press release"
--------------------------------------------------------------------

Classified Ads—Documentation
Irvine, CA
I have over seven years experience in the leasing industry working in
documentation & funding. Available for work immediately.
Email: jen@pwrcapital.com714-401-1132
[Resume]
For a full listing of all "job wanted" ads, please go to:
http://www.leasingnews.org/Classified/Jwanted/Jwanted.htm
To place a free "job wanted" Leasing News ad:
http://www.leasingnews.org/Classified/Jwanted/Jwanted-post.htm
ELFA Career Center: Job Seekers (free):
http://careers.elfaonline.org/search.cfm
--------------------------------------------------------------

GE Healthcare cuts/changes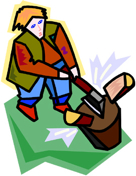 "I believe it was 30+ sales people.....they have been told they are through at the end of the month....and they will be paid through the end of the year."
Very Reliable Source
"Citibank/GE just laid off ALL the Choice Health sales people.....seems as if ******* walked from GE (formerly Citibank) and is now working with US Bancorp and DLL."
Name With Held
"All the big survivors are getting slammed with business if they shared a program with GE & GE cut them off or raised rates to double digits."
Highly reliable source
Leasing News has been getting reports that GE Capital has been shutting off vendors, not funding transactions, raising rates, but has been unable to confirm these to get them out of the "rumor
category." At this point, it appears to be a "rumor stage," but the above comes from well-known sources and appears credible regarding GE Healthcare.
GE Capital has no comments for the news media.
--------------------------------------------------------------

Leasing Stock Hit Lows: CIT/Marlin hit Hard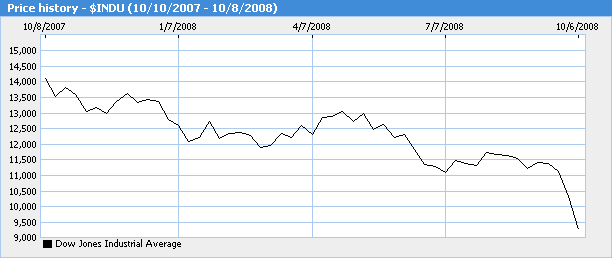 Investors evidently do not believe leasing is the product to invest in during a downturn economy.
Volume selling was heavy and lows for the year were reached along with other Dow Jones lows. Monday is a stock market holiday, perhaps today should have been one, too. Consumers are scared, including not shopping or dinning out.
CIT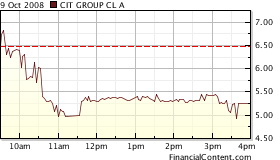 Closing Price: ($) 4.59
Prev Close: 6.47
Volume: 13,511,767
52wk Range: 4.57 - 40.72
GATX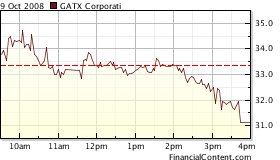 Closing Price: 31.66
Previous Close: 33.37
Volume: 999,249
GE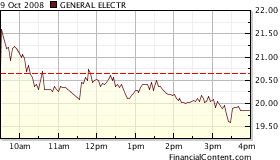 Closing Price: ($) 19.01
Previous Close: 21.40
Volume: 157,157,125
52wk Range: 19.00 - 42.09
Marlin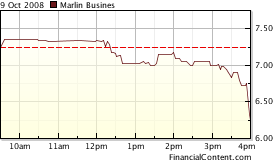 Closing Price ($): 4.33
Previous Close: 7.24
One Day Volume: 80,478
52wk Range: 5.85 - 15.37
Microfinancial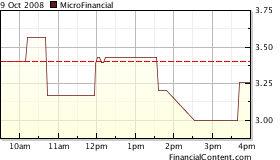 Closing Price ($):3.26
Previous Close: 3.40
One Day Volume: 5,306
52wk Range: 3.00 - 6.50
Resource America (LEAF)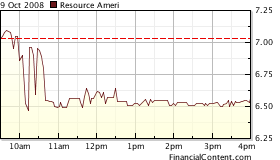 Closing Price: ($):6.53
Previous Close: 7.03
One Day Volume: 429,423
52wk Range: 6.84 - 18.72
--------------------------------------------------------------

--------------------------------------------------------------

Operation Fleece Up-Date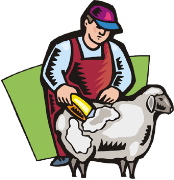 "March 6 James H Breedlove pled guilty 18:1343: Wire Fraud before Judge Cormac J. Carney. Sentencing set for 7/21/2008 at 9:00 AM before Judge Cormac J. Carney. Documents sealed. Latest:
Sentencing set for 10/6/2008 at 10:00 AM before Judge Cormac J. Carney."
In November, 2007 the FBI investigation dubbed "Operation Lease Fleece" charged 23 in their roles in a fraud scheme that allegedly caused more than $20 million in losses to several lending institutions that believed they were financing equipment leases.
It appears all named have plead "guilty," all but one have had sentencing dates made, then postponed by U.S. District Federal Judge Cormac J. Carney, formerly a UCLA Football wide receiver Rose Bowl MVP.
Of those waiting for sentencing, many are back in business or enjoying the time off before they start federal prison time.
As what has happened in the past, sentencing has been deferred.
In Breedlove's date of 10/6 it not only appears to have been postponed, but all the files to this action have been sealed.
This gives credence to the guess that the FBI investigation is on-going, that others will be brought to justice. The postponing of the sentences delays opening the sealed guilty confession and evidence which would reveal the evidence supplied by those who have plead guilty to obtain a lesser sentence (a guess, not a fact.)
Operation Lease Fleece status:
http://www.leasingnews.org/archives/August%202008/08-27-08.htm#ops
(Leasing News provides this ad "gratis" as a means
to help support the growth of Lease Police )
--------------------------------------------------------------

AIG Hotel Celebration is True
by Kit Menkin, publisher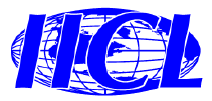 This story makes Leasing News because the American International Group division holds the title of the second largest leasing company in the world, International Lease Finance Corp (ILFC), according to the Monitor Magazine Volume 35, no 4, Special Issue. GE is #1 and CIT is #3 in the issue.
ILFC was the nation's largest lessor and financier of jet aircraft.
The company made a $604 million profit last year, owning $55 billion worth of planes. The subsidiary is also a major buyer of new Boeing and Airbus planes now in production.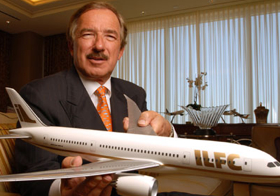 Steven Ferencz Udvar-Hazy
In addition, 62 year old Steven Ferencz Udvar-Hazy, Chairman and Chief Executive Officer of ILFC plus serves on the executive board of AIG. He is listed in Forbes magazine with a net worth of $2.7 billion, mostly in AIG stock. He is one of the three wealthiest leasing people in the world, according to Forbes Magazine. The other two also are the founders of ILFC, now retired.
A claim that less than a week after the federal government had to bail out American International Group Inc. (AIG), the company sent executives on a $440,000 retreat to a posh California resort is true. As the company tapped into an $85 billion loan from the government it needed to stave off bankruptcy, executives were rewarded as per a copy of the hotel bill: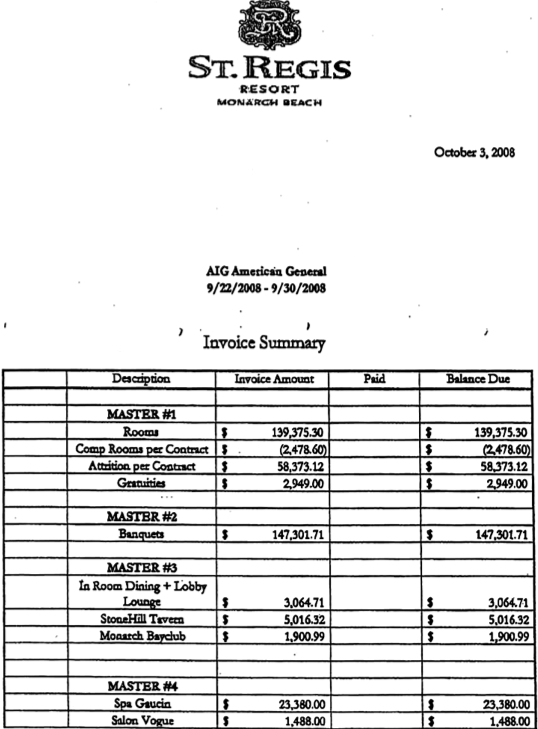 The Federal Reserve on Wednesday agreed to provide a second loan, this one up to $37.8 billion.
AIG was bailed out when the government offered it an $85 billion loan during the ongoing credit crisis that saw Lehman Brothers Holdings Inc. file for bankruptcy protection and the sale of Merrill Lynch & Co. to Bank of America Corp. In return for the two-year loan, the government received warrants to purchase up to 79.9 percent of AIG.
As of Sept. 30, AIG had drawn $61 billion on the credit facility, of which about $54 billion has gone toward its securities lending and AIG's financial products area. Chief Executive Edward Liddy said last week the rest of the money has been for other liquidity needs amid an "unprecedented" freezing of credit markets, thus the need for another $37.8 billion.
Many of congress who voted for this had a good share of stock in AIG, including the speaker of the house, the Hon. Nancy Pelosi, and even Senator Elizabeth Dole. It crossed party lines and while there
has been a partisan divide on other issues, the loan for AIG breezed right through as "necessary."
It should be noted that it was a Congressional hearing that brought out this $440,000 expenditures for the party. This is not a plug, but Senator Barack Obama at the last Town Hall meeting said he would fire the people involved and make the company return the $440,000.
The present administration made a comment yesterday that the expenditure was "legal."
That the present administration and congress have allowed to invest $122.8 billion and now the idea to buy stock in banks certainly is not capitalism nor Laissez Faire (minimal state intervention on the economy.)Whatever the correct word should be, readers should react by going to the voting booth and choosing the candidates who will make change in any city, county, state, and federal level. If the candidate is not your choice, cast you ballot and vote only for those you have confidence in. Your casting votes for others but not the category will be noticed.
Leasing News does not want to get involved in politics, but begs you to vote for the person of your choice---and if you don't have one, still vote for those issues and people you do support.

Congress members who hold stock in AIG:
http://naughtrelevant.wordpress.com/2008/09/19/stock-losses-in-congress-funny-stuff/
Senator Elizabeth Dole and others:
http://www.charlotteobserver.com/business/story/214678.html
http://www.youtube.com/watch?v=NKcY75LIkRw
Steven Udvar-Hazy
--- the unofficial godfather of the civil aviation market
http://www.leasingnews.org/archives/September%202008/09-17-08.htm#udvar
(This ad is a "trade" for the writing of this column. Opinions
contained in the column are those of Mr. Terry Winders, CLP)
--------------------------------------------------------------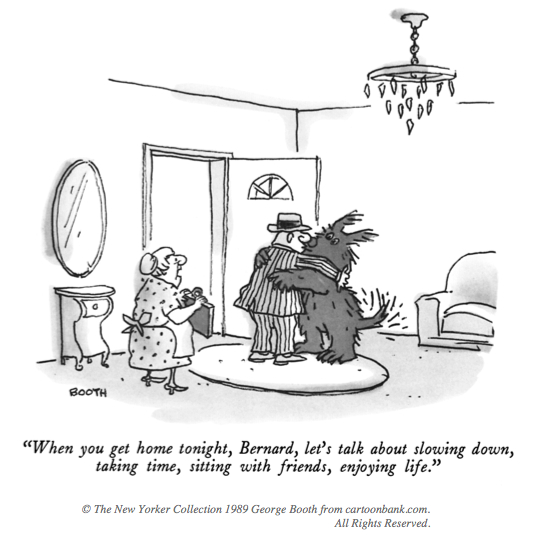 --------------------------------------------------------------

Classified Ads---Help Wanted
Credit Professional
Credit Professional
Long Beach, California
Ground floor opportunity to join new and emerging powerhouse in the equipment finance and leasing industry; to play an integral role in our growth!
To learn more, click here.
We are an asset-based finance company specializing in business equipment leases ranging from $500 to $5,000,000.

Vendor Sales Specialists

About the company: Located on the water in
beautiful Newport Beach, California.The environment is positive.

Growing vendor based equipment leasing company
Learn our value proposition
2 Years Sales or Related Exp.
College Degree Preferred
You will work with people
that you can trust and respect
Click here to learn more


----------------------------------------------------------------

Four Ex-Leaf employees find jobs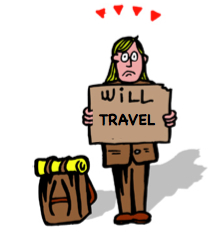 Four on the list of former employees of Paul Menzel's, CLP, operation in Santa Barbara have found employment. Here are some excellent, loyal, hard working people still available:

--------------------------------------------------------------

NetSol Technologies Solutions Conference 2008
by Christopher Menkin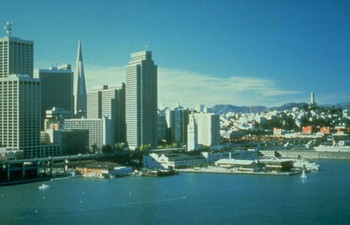 (imagine a 240 degree view)
It was a pleasure to be the keynote speaker at the NetSol Technologies Solutions Conference 2008 held at the Hilton Garden Inn on Powell Street, in Emeryville, California on the top floor with a beautiful 240 degree view of the San Francisco Bay, especially of the City of San Francisco and Peninsula. NetSol Technologies on September 1 moved from their 9,000 square foot office in Burlingame to Emeryville in their newly furnished 23,908-square-foot 15th floor of the 16-story building at 2000 Powell St. in the Watergate Office Towers. The Hilton was right next to it; a great central location for the area. They intend to keep growing and need the space to accommodate their success. This is one of NetSol's offices in the world. It is a beauty.
NetSol Chief Operating Officer Mitch Van Wye had invited me.
I also received help from Marketing Manager Reshma Mehta from the very beginning
(thank you for all your help, greatly appreciated.)
One of the first things I did at the opening morning ceremonies is visit people at various tables, who were having breakfast, before the meeting began. I found people from all over the world, as well
as from Arkansas, New Jersey, Dallas, Texas, representing captive lessors, leasing companies, banks, as well as NetSol employees.
I changed much of what I had written down for my talk after meeting some of the audience. Afterwards I also met in person, Najeeb Ghauri, Chairman and CEO, who I have interviewed on the telephone but had never the pleasure to shake hands with him before; a very warm and charming person. I was also introduced to many of the board of directors of NetSol. It was also a pleasure to meet several Leasing News readers, who came up to shake my hand after I spoke. I always enjoy the feed back, and also ask to send information that I will keep confidential
(that's how we get our best news.)
It was a very friendly reception and I certainly was glad to meet the many people who were attending. I very much enjoyed learning about them and what they did for a living. We have a lot of talented people in our country.
Mitch Vay Wye was first to talk about the "changes and challenges"
facing those in the financial business, as well as new focus and disparaging rumors and myths about his company. He is quite dedicated to customer relations as his talk was aimed toward providing better service and better systems.
My talk was about how software with the innovations in technology have changed the leasing industry, going through a history from the 1960's to present, from operations, syndication, into the global marketplace. Mentioned was Oracle getting into the marketplace and an interview at lunch at Viogneir, San Mateo, with John who brought up the book, "The World is Flat."
Now retired, but on the NetSol board, and just returning from a two week cruise up the East Coast of the United States to Canada, John was next with several humorous comments. He also was serious, talking about Thomas Friedman's book "The World is Flat" as well as the changes in technology.
He concluded by bringing up Thomas Friedman's latest book, "Hot, Flat, and Crowded-Why We Need a Green Revolution - And How it Can Renew America." He mentioned President John F. Kennedy wanting
to go to the moon in ten years and how it spun off many great technological changes, not just the development of the project, but how it changed our world. He believes such a program into changing
energy dependence will also bring about great technological changes as did the effort to go to the moon.

Najeeb Ghauri
Najeeb Ghauri, Chairman and CEO, addressed the group on Thursday as well as did Bakul Mehta, currently Chief Strategy Officer at ToutVirtual, an emerging leader in delivery virtual infrastructure management products.
The following presentations also were made: Dave Thommen at Terex, Ray Shuocki and Jesse Johnson at OSG Billing, Wayne Robinson at Vertex, Shaz Kahn & Mark Pellas at Ciena Solutions. There were also group sessions, meetings, instruction, and this certainly was a jammed packed educational meeting.
"Hot, Flat, and Crowded"
http://www.thomaslfriedman.com/bookshelf/hot-flat-and-crowded
--------------------------------------------------------------

Fernando's View
By Fernando F. Croce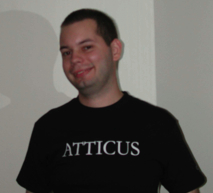 Two Movies/Three DVD's to rent
In Theaters: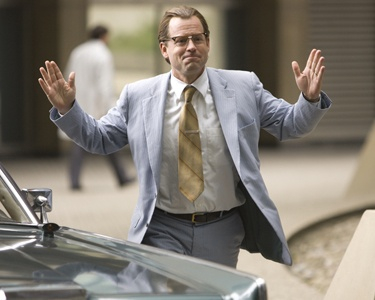 Flash of Genius (Universal): Bob Kearns (Greg Kinnear) is an electric engineer who, one rainy afternoon with his family in 1960s Detroit, comes up with the idea of the windshield wiper. His prototype is sent to Ford Motors, only to be put on hold; however, when Kearns sees the company's new roster of cars, he realizes that his invention has been stolen from under his nose. Longtime producer Marc Abraham ("Children of Men," "Spy Game") makes his directing debut with this based-on-a-true-story tale of a man obsessing for what's right in his mind, against overwhelming odds. The little-guy-versus-big-company arc is utterly predictable, though Kinnear and Lauren Graham (as Mrs. Kearns) manage to give it emotional veracity and a flash of charm.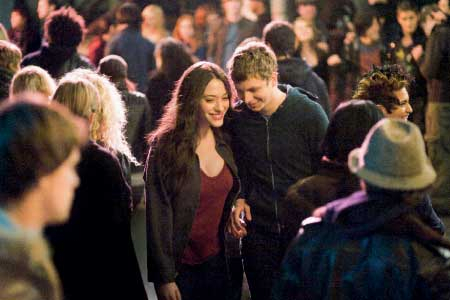 Nick and Nora's Infinite Playlist (Sony): Nick (Michael Cera) is the meek bass player of a band specializing in Manhattan clubs, and Nora (Kat Dennings) is a privileged high-school grad on her way to college. Their paths cross for one eventful night, and, as they get to know each other, the knotted feelings hidden behind their cool-ironic facades emerge. If made in the 1980s, the movie could have fit snugly between such John Hughes teen comedies like "Sixteen Candles" and "Some Kind of Wonderful." It's a pleasing surprise, then, to discover a relaxed, funny, and ultimately moving story about hipsters in love, elevated by the deft touch of director Peter Sollett ("Raising Victor Vargas") and the rapport of the gifted young actors.
New on DVD: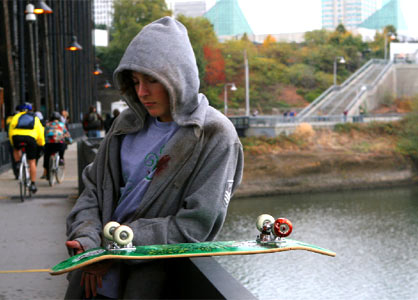 Paranoid Park (IFC Films): In Gus Van Sant's powerful morality tale, a teenage skateboarder has his life torn open by tragic events and his own emotional numbness. Alex (Gabe Nevins, like most actors in the film a nonprofessional) spends his nights with friends at the titular skateboard hangout, the only place where the youngsters, sliding past the ramps as if floating through the air, feel free from the constraints of every-day life. Things take a serious turn, however, when a typical night of fun leads to disastrous results. Stylistically ravishing and inventively scored (the music includes rock, folk tunes, Beethoven, and old movie tracks), it's a haunting addition to Van Sant's studies of modern alienation ("Elephant," "Last Days").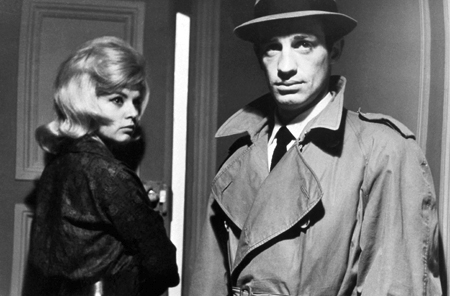 Le Doulos (Criterion): A vintage gem from Jean-Pierre Melville, master of French film noir. Jean-Paul Belmondo, the ultimate 1960s Gallic hepcat, dons fedora and trench coat for this story of honor and betrayal among thieves. He plays Silien, a member of the French underworld who comes to the aid of his pal Maurice (Serge Reggiani), a burglar who's just out of jail and already in trouble. With the police on the lookout following a heist, trust among the men is essential—but what about the rumors of an informant among them? With enough twists to make "The Usual Suspects" look like a school play, this is heady, hard-hitting suspense all the way.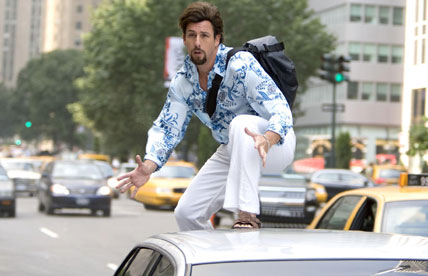 You Don't Mess with the Zohan (Sony): Zohan (Adam Sandler) is an Israeli Special Forces soldier who's a master at pulverizing enemies but really dreams of a peaceful life cutting and styling hair. After faking his death with the help of a feared enemy (John Turturro), he changes his identity and comes to New York City, where he achieves fame as a hair stylist with a quite unique technique. The plot is ridiculous, of course, but Sandler's slapdash comedy is so good-hearted about its we-can-get-along premise (and has so many laugh-out-loud bits) that skeptics will probably be won over. Look for amusing cameos by Dave Matthews, Chris Rock and Mariah Carrey.
---------------------------------------------------------------
### Press Release ###########################

Warren Capital Corporation Appoints Brian P. Kilkenny Assistant Vice President
North Bay Financial Leader Bolsters Food & Beverage Division

NOVATO, Calif., – Warren Capital Corporation, a specialty finance company providing equipment leasing, asset-based loans, and financial consulting for 25 years in the North Bay, adds Brian P. Kilkenny as Assistant Vice President, effective today.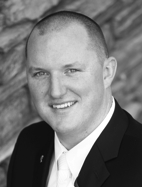 Mr. Kilkenny's primary responsibility will be to lead the food and beverage division, while further strengthening the highly successful ZipLease vendor program. Warren Capital specializes in small to mid-size growth companies with core specialties in healthcare, food processing, service distribution, professional firms, and wineries.

"We are excited to have Brian join our team," said Clay Stephens, President and CEO of Warren Capital Corporation. "He will be a great help to Warren Capital as we build out our vendor network and continue to expand our franchise in food and beverage markets."

Mr. Kilkenny, raised in Santa Rosa, is the son of Pat Kilkenny, founder, past CEO and Chairman of National Bank of the Redwoods. Prior to returning to Sonoma County, Mr. Kilkenny served as an Associate with Voit Commercial Brokerage in San Diego, where he completed over $50 million in real estate transactions and received top producer awards. Mr. Kilkenny received a B.A. in Agricultural Business Management with an emphasis in Finance from Oregon State University in Corvallis, where he was awarded a full athletic scholarship (Football) and was a two year starter on the offensive line and Honorary Captain in 2003.

About Warren Capital Corporation:
Warren Capital Corporation is a 25-year old specialty finance company providing equipment leasing, asset-based loans, and financial consulting to over 3,000 clients nationwide. Since 1984, over $1.5 Billion of transactions have been completed. Warren Capital finances transactions through its own capital and lines of credit and also arranges financings with funding sources throughout the United States. Core markets are healthcare, food processing, service distribution, professional firms, and wineries. Transaction sizes range from $10,000 to $10 million.
Warren Capital can be found on the Web at www.warrencapital.com and www.ziplease.com.
### Press Release ###########################

NetSol Financial Suite Provides New Support for Alternative and Renewable Energy Products
EMERYVILLE, CA-- -- NetSol Technologies Inc. "NetSol" (NTWK - News) (DIFX: NTWK), a worldwide provider of global business services and enterprise application solutions, is expanding its NetSol Financial Suite (NFS) of products to include integrated features and functionality aimed at the leasing, loan, and asset management of alternative and renewable energy-based equipment and products.

Mitch Van Wye, Chief Operating Officer of NetSol Technologies North America, commented, "According to the Equipment Leasing and Finance Foundation report on the Future of Financing Alternative Energy Equipment, there continues to be an increasingly global focus on renewable energy projects and products. NetSol has chosen to take a leadership role in further developing a 'green-friendly' suite of Financial Services products to fully support the renewable and alternative energy initiatives, in both North America and around the world."
Further commenting on the announcement, Mr. Najeeb Ghauri, chairman and CEO of NetSol Technologies, stated, "We are very excited to announce our NFS product line's expansion to include renewable and alternative energy equipment. NetSol's enhancement of, and investment in, our products and services portfolio provides a strong scalable platform upon which to meet the changing needs of our industry and the world we live in."
NetSol's new "green" application functionality set is designed to leverage and extend NetSol's existing Financial Suite of products with additional features that will support the leasing, loan, and asset management of renewable and recyclable energy-centric products and vehicles. As with any "green" initiative, there will be a wide range of tax-related incentives at the federal, state and local levels that must be accounted for, thus requiring powerful and flexible taxation management reporting capabilities. NetSol has addressed this need not only with green-friendly taxation tracking and reporting capabilities, but has added features supporting origination, booking, payment, customer service, collections, mid-term adjustments, maintenance and end of terms options support for renewable, recyclable as well as energy-friendly equipment.
About NetSol Technologies Inc.
NetSol Technologies (NTWK - News) (DIFX: NTWK) is a worldwide provider of global business services and enterprise application solutions. NetSol uses its BestShoring™ practices and highly experienced resources in analysis, development, quality assurance, and implementation to deliver high-quality, cost-effective solutions. Organized into specialized industries, these product and services offerings include portfolio management systems for the financial services industry, consulting, custom development, systems integration, and technical services for the global healthcare, insurance, real estate, and technology markets. NetSol's commitment to quality is demonstrated by its achievement of the ISO 9001, ISO 279001, and SEI (Software Engineering Institute) CMMI (Capability Maturity Model) Level 5 assessments, a distinction shared by fewer than 100 companies worldwide. NetSol Technologies' clients include Fortune 500 manufacturers, global automakers, financial institutions, technology providers, and governmental agencies. With its global operating headquarters located in Emeryville, California, NetSol Technologies has operations and offices in London, San Francisco, Sydney, Beijing, Bangkok, and Lahore.
To learn more about NetSol Technologies Inc., visit www.netsoltech.com
### Press Release ###########################

Ecologic Leasing Services Completes Conversion of Captara Clients and Software
GREAT FALLS, Va., -- Ecologic Leasing Services today announced it has completed the conversion of Captara Corporation's clients, data, and software with the release of LeaseAccelerator 5.0, Ecologic's software services platform for equipment lessees. In 2007, Ecologic acquired Captara Corporation, a San Francisco, Calif.-based lease management software company. Ecologic Leasing Services provides web-based software and outsourcing services for managing the equipment leasing process throughout the lifecycle of leases, assets, and lender relationships.
"With the conversion completed, Ecologic's clients are now able to take advantage of Captara's lessor marketplace functionality. It enables busy treasury and procurement professionals to compete lease transactions by simply creating an RFP and sending it to over 200 lessors. They can then quickly and easily analyze the lease proposals on an apples-to-apples basis and make the best financial decisions for their company," said Michael Keeler, CEO of Ecologic. "Captara's capabilities are a strong addition to Ecologic's existing lease process and portfolio management software services, which are used to manage the acquisition-to-disposition cycle of leased assets, including reconciling and tracking financial information at the asset level. Our combined capabilities now generate 10-25% savings on original cost and reduce the lease turn-around time up to 85%. That is huge savings for our Fortune 500 clients who typically lease $15 Million or more of equipment annually."
Ecologic also published a movie that explains the savings, including some quantitative client testimonials at the end:
http://www.impactmovie.com/ecologic_leasing .
"Over the past 14 months, the Ecologic engineering team has listened to our clients and ported the most valuable Captara features to LeaseAccelerator 5.0. We are proud to announce that we have completed the project and, in the process, significantly enhanced the usability and flexibility of the Captara capabilities," said Jonathan Crawford, VP of Engineering. "For example, Captara only allowed one asset type per transaction, while Ecologic's software allows multiple asset types within a single RFP or lease schedule. This significantly increases the value and utility of the Lease vs. Buy and FAS 13 analysis tools. It also improves portfolio management for all corporate stakeholders."
"Our services now define the standard of best practices for large corporate lessees," said Angela Sabella, CFO. "Captara's technology complements Ecologic's ongoing mission to simplify and take the costs out of the equipment leasing process for large companies, as well as provide process improvements and reporting compliance. All of the former Captara clients have been fully trained and transitioned to the integrated platform with no interruption in service."
About Ecologic Leasing Services
Ecologic provides a comprehensive suite of services for the reporting, control, and management of all corporate leases and assets, delivering visibility, scalability, compliance, rapid payback, and sound financial decision-making to corporate lessees. Fortune 500 companies deploy Ecologic's software and outsourcing services to save 10-25% on their equipment lease portfolio, reduce lease turn-around time by up to 85% and scale to meet their financial performance objectives while ensuring audit compliance. Founded in 2000, the Company is headquartered in Northern Virginia, with offices in Montreal and San Francisco.
For more information, visit: http://www.ecologicleasing.com.
### Press Release ###########################

Willis Lease Finance Completes Sale of 10 Engines for $63 Million
to GSI Engines Gamma Limited Partnership
NOVATO, Calif., -- Willis Lease Finance Corporation (NasdaqGM:WLFC - News), a leading lessor of commercial jet engines, today reported it has sold 10 jet engines for $63 million to GSI Engines Gamma Limited Partnership (GSI) of Germany with financing provided by the German bank Norddeutsche Landesbank Girozentrale (NORD/LB), Hannover. Willis Lease will continue to service the engines and long term lease arrangements for its customers on behalf of GSI.
``Our portfolio management strategy is to balance the mix of engines based on market demand and engine availability while occasionally selling engines under the right market conditions,'' said Charles F. Willis, President and CEO. ``This transaction is a good example of that strategy and represents the culmination of nine months worth of effort on the part of our team. It enables us to free up $20 million in equity capital for new engine purchases, recognize a gain on sale as well as generate attractive servicing income. As the service provider for GSI, our ongoing management of the engines and leases will allow us to maintain the valuable relationships we have built up with our customers.''
The 10 engines involved in the sale are currently leased to airlines globally under long term lease agreements. ``The net book value for the engines is approximately $52 million. We are currently working through the accounting for the sale transaction and the associated service agreement,'' added Brad Forsyth, Chief Financial Officer.
About GSI Engines Gamma Limited Partnership
GSI Engines Gamma Limited Partnership is an affiliated entity of a German closed-end investors' fund arranged and managed by GSI Fonds GmbH & Co. KG. GSI Fonds GmbH & Co. KG with its main shareholder, the private bank group M.M.Warburg & CO, is one of the leading German asset fund issuers for innovative new investment opportunities.
About Willis Lease Finance
Willis Lease Finance Corporation leases spare commercial aircraft engines, rotable parts and aircraft to commercial airlines, aircraft engine manufacturers and overhaul/repair facilities worldwide. These leasing activities are integrated with the purchase and resale of used and refurbished commercial aircraft engines.
### Press Release ###########################
--------------------------------------------------------------

News Briefs----
Asian Market falls 10%
http://news.yahoo.com/s/ap/20081010/ap_on_bi_ge/world_markets
Asia Faces 'Rough Ride,' Singapore's Leader Says
http://www.nytimes.com/aponline/business/AP-AS-Singapore-Asia-Economic-Outlook.html
As predicted here, Citi passes, Wells gets Wachovia
http://www.sfgate.com/cgi-bin/article.cgi?f=/c/a/2008/10/09/BU0E13EG3F.
DTL&type=business&tsp=1
----------------------------------------------------------------


"Gimme that Wine"
Silver Oak Cellars Unveils New Winery and Tasting Room in Oakville
http://www.businesswire.com/portal/site/google/?ndmViewId=news_view&newsId=
20081008005380&newsLang=en
No kitchen at the Sattui's Castle
http://www.napavalleyregister.com/articles/2008/10/09/news/local/
doc48ed89a91226c913631633.txt
Wine Industry Worries About the Economy
http://www.winespectator.com/Wine/Features/0,1197,4633,00.html
Wine Country meltdown
http://www.sthelenastar.com/articles/2008/10/09/columnists/rich_moran/
doc48ed5ff2dc897349530749.txt
Wine Prices by vintage
http://www.winezap.com
http://www.wine-searcher.com/
US/International Wine Events
http://www.localwineevents.com/
Winery Atlas
http://www.carterhouse.com/atlas
Leasing News Wine & Spirits Page
http://two.leasingnews.org/Recommendations/wnensprts.htm
The London International Vintners Exchange (Liv-ex) is an electronic exchange for fine wine.
http://www.liv-ex.com/
----------------------------------------------------------------

Today's Top Event in History
1935-Premiere of Jazz opera Porgy and Bess, by George Gershwin. One of Gershwin's greatest works, the opera blended African American folk music, jazz, Tin Pan Alley, and classical styles. The show included the classic song "Summertime," among other classics, brought modern by Gil Evans and Miles Davis.
[headlines]
----------------------------------------------------------------

This Day in American History
1804 - A famous snow hurricane occurred. The unusual coastal storm caused northerly gales from Maine to New Jersey. Heavy snow fell across New England, with three feet reported at the crest of the Green Mountains. A foot of snow was reported in the Berkshires of southern New England, at Goshen
1845- the Naval academy was established at Windmill Point, Fort Severn , Annapolis , MD , on a nine-acre site. I t officially opened with 56 students. On July 1, 1850, the name was changed to the U.S. Naval Academy. The following year, the academy instituted a standard four-year program. From may 9, 1861 to September 9, 1865, while Maryland was part of the Confederacy, the academy was transferred to Newport , RI .
( lower half of: http://memory.loc.gov/ammem/today/oct10.html)
1850-The Chesapeake & Ohio Canal was completed and opened for business along its entire 184.5 mile length from Washington, DC to Cumberland, Maryland. Sections of the canal opened for navigation as they were completed; from
Georgetown
in Washington, DC to
Seneca
, Maryland in 1831; then to
Harpers Ferry
in 1833; to
Hancock
in 1839; and finally to
Cumberland
in 1850. Commerce traveled primarily on the water, not roads which were subject to weather and "poor" even in the best of times; and by wagon train.
http://memory.loc.gov/ammem/today/oct10.html
1874- Beatrice Moses Hinkle birthday- U.S. physician. As San Francisco 's city physician, she was the first U.S. woman to hold a public health post. She was one of the two physicians who established the nation's first psychotherapeutic clinic. She was among the earliest Jungian analysts in America , having rejected Freud with whom she'd personally studied. She was among the earliest practitioners of Jungian analysis in America , and contributed to the conceptual framework of the theory. Her Recreating of the Individual (1923) took a strong stand regarding women individuality. It was noted particularly for its chapters on women and artists.
http://www.webster.edu/~woolflm/hinkle.html
1881- Ethel Traphagen birthday- U.S. fashion designer, influential founder of Traphagen School of Fashion design.
http://askart.com/Biography.asp
http://costume.osu.edu/The_Collection/traphagencollection.htm
http://tirocchi.stg.brown.edu/essays/shaw_12.html
1886- Gris­wold Lorillard of Tuxedo Park, NY, fashioned the first tuxedo for men. Pierre Lorillard IV, heir to a tobacco fortune and the biggest landowner in town, asked his tailor to create four new formal black jackets modeled after the tailless red wool coats worn by English for hunters. Lorillard declined to wear the result, but his son Griswold Lorillard and three of his friends did along with waistcoats of scarlet satin, and the look caught on. Some say this is more fiction than fact, but history records the Tuxedo Club and Lorillard responding on wearing it that it was a Tuxedo.
http://www.invisibleheroes.com/hero.asp?issue=124
1900- Helen Hayes birthday - U.S. actress; the winner of every award possible for an actor on the stage, in the movies, and TV. She began her acting career at age 5 and continued it for more than 85 years winning Academy Awards, Tonys, and Emmys. She received The Medal of Freedom (1986), the Kennedy Center Honors (1981), and even had a Broadway theater was named after her. An award in her name established for achievement in professional theater. Died March 17, 1993
http://www.cmgww.com/stars/hayes/about/biography.html
http://www.cmgww.com/stars/hayes/
http://www.helenhayes.org/about/about_helen.html
http://www.stevemoore.addr.com/hayes.html
1905-birthday of Willie "The Devil" Wells, Baseball Hall of Fame short-stop born at Austin , TX . Wells is generally considered the greatest shortstop to play in the Negro Leagues. As manager of the Newark Eagles, he developed several players, who became major leaguers. Inducted into the Hall of Fame in 1997. Died at Austin , Jan 21, 1989..
1915- famous Count Basie trumpeter and soloist Harry "Sweets" Edison born, Columbus , Ohio
1917-October 10, Pianist/composer Thelonious Monk Birthday
http://www.monkinstitute.com/
1921-Birthday of bass player Monk Montgomery, Indianapolis , IL1920- Indians' Bill Wambsganss becomes the only player in World Series history to complete an unassisted triple play as he makes a leaping catch, steps on second base and then tags the runner from first base.
1923- In the first post season game ever played at Yankee Stadium, veteran Giant outfielder Casey Stengel breaks a 4-4 deadlock in the top of the ninth inning with an inside-the-park HR off Joe Bush. It is the first World Series game to be broadcast nationally
1928 - The temperature at Minneapolis, MN, reached 90 degrees, their latest such reading of record.
1928-Birthday of piano player Junior Mance, Chicago , IL
1933- Procter and Gamble, Cincinnati , OH developed the first synthetic laundry detergent, whose formula included a surfactant to emulsify dirt, and called it Deft. The first effective powdered detergent made for use in washing machines , and the first to contain a phosphate compound as a water softener, was Tide, developed by Procter and Gamble in 1946. 1943-Birthday of guitarist Steve Miller, Dallas , TX
1935-Premiere of Jazz opera Porgy and Bess, by George Gershwin. One of Gershwin's greatest works, the opera blended African American folk music, jazz, Tin Pan Alley, and classical styles. The show included the classic song "Summertime," among other classics, brought modern by Gil Evans and Miles Davis.
1939--The real Eleanor Rigby died in her sleep of unknown causes at the age of 44. The 1966 Beatles' song that featured her name wasn't really written about her, as Paul McCartney's first draft of the song named the character Miss Daisy Hawkins. Eleanor Rigby's tombstone was noticed in the 1980s in the graveyard of St. Peter's Parish Church in Woolton, Liverpool, a few feet from where McCartney and Lennon had met for the first time in 1957.
1941 - The destroyer USS Kearney is attacked by a German, submarine. In the attack, ten sailors are killed and scores injured. America suffers its first war casualties in World War II. Pearl Harbor is still seven weeks away.
1944-BONG, RICHARD 1. (Air Mission)
Rank and organization: Major, U.S. Army Air Corps. Place and date: Over Borneo and Leyte, 10 October to 15 November 1944. Entered service at: Poplar, Wis. Birth: Poplar, Wis. G.O. No.: 90, 8 December 1944. Citation: For conspicuous gallantry and intrepidity in action above and beyond the call of duty in the Southwest Pacific area from 10 October to 15 November 1944. Though assigned to duty as gunnery instructor and neither required nor expected to perform combat duty, Maj. Bong voluntarily and at his own urgent request engaged in repeated combat missions, including unusually hazardous sorties over Balikpapan, Borneo, and in the Leyte area of the Philippines. His aggressiveness and daring resulted in his shooting down 8 enemy airplanes during this period.
1944 - Nearly two hundred of Admiral Halsey's planes struck Naha, Okinawa's capital and principal city, in five separate waves. The city was almost totally devastated. The American war against Japan was coming inexorably closer to the Japanese homeland.
1948 -The largest crowd ever to attend an American League game, 86,288 fans, jam Cleveland's Municipal Stadium to witness Boston Brave hurler Warren Spahn beat Bob Feller and the Indians, 11-5 in Game 5 of the Fall Classic.
1950---Top Hits
Goodnight Irene - The Weavers
La Vie En Rose - Tony Martin
Bonaparte's Retreat - Kay Starr
I'm Moving On - Hank Snow
1956--Elvis Presley's "Love Me Tender" entered the Billboard chart for a 19 week stay. It was #1 for 5 of those weeks. The song, from Presley's first film of the same name, was adapted from the tune "Aura Lee", written in 1861.
1957- "Zorro" premiered on TV. Originally he appeared in a McCulley novel and several films. Don Diego de Ia Vega (Guy Williams), a Spanish nobleman, is summoned to California by his father, Don Alejandro (George J. Lewis), to fight for the people. Diego's alter ego is Zorro, a dashing and assertive defender of the people. My father Lawrence Menkin wrote several of these episodes. He was well known as a TV Western writer, serving as story editor for Wagon Train, writing for Bonanza, Death Valley Days, Cisco Kid, among many others. Although the last telecast of Zoro was Sept 24, 1959, the series reappeared in later years, first as a remake and then as a sequel, and once again was made as a movie, titled The Mask of Zorro, in 1998.
1958---Top Hits
It's All in the Game - Tommy Edwards
Rock-in Robin - Bobby Day
Tea for Two Cha-Cha - The Tommy Dorsey Orchestra
Bird Dog - The Everly Brothers
1959- Stan Kenton, June Christy, Four Freshman record Road Show album at Purdue University .
1960-A silly novelty song called "Mr. Custer" by Larry Verne was the number one single in America. The record told a story about a US cavalry trooper who tries to talk his way out of fighting the Sioux Indians at Little Big Horn in 1876.
1962- Bob Newhart Show" premiered on TV. This half-hour variety series was hosted by Bob Newhart, a successful stand-up comedian famous for his trademark "telephone conversation" monologues. Regu­lars included Jackie Joseph, Kay Westfall, Jack Grinnage, Mickey Manners, Pearl Shear, June Ericson, Andy Albin and announcer Dan Sorkin. The show was critically acclaimed, winning both an Emmy and a Peabody in its short time on the air. Newhart later starred in situation comedies. In "The Bob Newhart Show," which aired 1972—78 he played a psychologist.
1965 - Ronald Reagan spoke at Coalinga Junior College and called for an official declaration of war in Vietnam.
1965-The Supremes make the first of many appearances on the Ed Sullivan Show.
1966—Top Hits
Cherish - The Association
Reach Out I'll Be There - Four Tops
96 Tears - ?(Question Mark) & The Mysterians
Almost Persuaded - David Houston
1970 - Neil Diamond reached the #1 spot on the pop music charts for the first time with "Cracklin' Rosie". In 1972, Diamond would reach a similar pinnacle with "Song Sung Blue".
1971- "Up-Stairs, Downstairs" premiered on TV.. The 52 episodes of this "Mas­terpiece Theatre" series covered the years 1903 to 1930 in the life of a wealthy London family ("Upstairs') and their many ser­vants ("Downstairs"). Produced by London Weekend Television, cast members included Angela Baddeley, Pauline Collins, Gordon Jackson and Jean Marsh. Won a Golden Globe for Best Drama TV Show in 1975 and an Emmy for Outstanding Limited Series in 1976.The last episode aired May 1, 1977, though the series has been rerun several times on PBS.
1974—Top Hits
I Honestly Love You - Olivia Newton-John
Nothing from Nothing - Billy Preston
Then Came You - Dionne Warwicke & Spinners
I Love My Friend - Charlie Rich.
1979-Fleetwood Mac receives a star on the Hollywood Walk of Fame.
1979-A motion picture called The Rose, starring Bette Midler as a Rock singer, (transparently based on Janis Joplin) premieres in Los Angeles.
1982---Top Hits
Jack & Diane - John Cougar
Eye in the Sky - The Alan Parsons Project
I Keep Forgettin' (Every Time You're Near) - Michael McDonald
Yesterday's Wine - Merle Haggard/George Jones
1989 - Thunderstorms produced torrential rains along the northeast coast of Florida. Augustine was deluged with 16.08 inches of rain. The heavy rain caused extensive flooding of homes and businesses, and left some roads under three feet of water. Ten cities from South Carolina to New England reported record low temperatures for the date, including Concord NH with a reading of 23 degrees. Temperatures dipped into the 30s in the Carolinas.
1990---Top Hits
Close to You - Maxi Priest
Praying for Time - George Michael
Something Happened on the Way to Heaven - Phil Collins
Friends in Low Places - Garth Brooks
1992-Spiro Theodore Agnew became the second person to resign the office of vice present of the Untied States. Agnew entered a pleas of no contest to a charge of income tax evasion for contract kickbacks received while he was governor of Maryland and after he became vice president. He was sentenced to pay a $10,000 fine and serve three years probation Agnew was elected vice president twice, serving under President Richard M. Nixon.
1999-A charity auction selling Elvis Presley's belongings was held at The Grand Hotel in Las Vegas. His wristwatch sold for $32,500, a cigar box $25,000, an autographed baseball sold for $19,000 and his 1956 Lincoln Continental went for $250,000.
1999 -Scoring more than 19 NFL teams, the Red Sox establish a major league record for most runs and biggest margin of victory in a post-season game as they rout the Indians, 23-7 to tie the 5-game series at two games apiece.

World Series Champions This Date

1924 Washington Senators
1926 St. Louis Cardinals
1931 St. Louis Cardinals
1937 New York Yankees
1945 Detroit Tigers
1951 New York Yankees
1956 New York Yankees
1957 Milwaukee Braves
1968 Detroit Tigers
--------------------------------------------------------------

Baseball Poem

God Protects Fools with Curveballs

Going after her
Was chasing
A bad pitch,
A sharp curve
That tailed off
Into the dirt,
Evaded the end
Of my whirling bat.
Thank goodness
I only looked stupid
On the first strike.

from " Touching the Bases"

These come from a soft cover 128 pages with index published by www.mcfarlandpub.com
( they take two weeks to send, but you are helping this company stay alive), or you can buy from Amazon, for the same price, but perhaps faster

delivery. While they are all mostly baseball,some are not. He is a unique American poet. He lives in Hickory, North Carolina
--------------------------------------------------------------

SuDoku
The object is to insert the numbers in the boxes to satisfy only one condition: each row, column and 3x3 box must contain the digits 1 through 9 exactly once. What could be simpler?
http://leasingnews.org/Soduku/soduko-main.htm
--------------------------------------------------------------

Daily Puzzle
How to play:
http://www.setgame.com/set/puzzle_frame.htm
Refresh for current date:
http://www.setgame.com/set/puzzle_frame.htm
--------------------------------------------------------------


http://www.gasbuddy.com/
http://www.gasbuddy.com/GB_Map_Gas_Prices.aspx
http://www.gasbuddy.com/GB_Mobile_Instructions.aspx
--------------------------------------------------------------

Weather
See USA map, click to specific area, no commercials
--------------------------------------------------------------

Traffic Live---
Real Time Traffic Information
You can save up to 20 different routes and check them out
with one click, or type in a new route to learn the traffic live.
--------------------------------