Extra *** Extra *** Extra *** Extra
Paul Menzel President of Financial Pacific
### Press Release #######
Financial Pacific Corporation Appoints New President
October 10, 2008 -- Federal Way, Washington -- Financial Pacific Leasing, LLC ("FinPac"), a niche focused provider of small ticket equipment leases, has announced the appointment of Paul J. Menzel, CLP, as the Company's new President, effective November 1, 2008. Dale Winter, FinPac's current President and CEO, will remain as CEO during a transition period. After the transition Mr. Winter will remain with the Company as Chairman of the Board of Directors.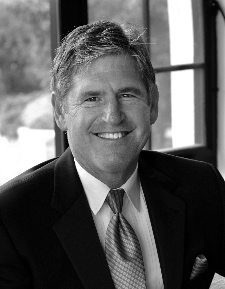 Mr. Menzel brings with him over 30 years of experience in the equipment leasing and finance industry, having served in senior management positions at Puritan Leasing Company, Cal Fed Credit and Pacific Capital Bancorp. Most recently, Mr. Menzel served as President of LEAF Third Party Funding, a subsidiary of LEAF Financial Corporation..
About Financial Pacific Financial Pacific Leasing, LLC is a direct provider of small-ticket commercial equipment leases. We originate our business through partnering with a nationwide network of independent finance brokers and lessors. For many years these partners have relied on Financial Pacific to provide them with innovative financing solutions for their customers. The Company originates and services a portfolio of equipment leases with individual leases generally ranging from $5,000 to $100,000. We help companies grow by financing their acquisition of new and used equipment. The Company was established in 1975 and is located in Federal Way, Washington. Over the years we have expanded our services to become an industry leader in providing commercial equipment financing nationwide. Our growth and success is supported by a staff of over 125 highly qualified and experienced employees. The financial strength and stability of Financial Pacific has resulted in our being a trusted funding source that our partners have relied on year after year. For more information, please visit www.finpac.com.
### Press Release####
Mr. Menzel is the Leasing News Person of the Year for 2005.
Paul has been in the commercial equipment leasing industry, managing the same portfolio, for over 30 years and arranged the acquisition of the Leasing Division by Santa Barbara Bank & Trust in 1996. Paul is a past board member of the Equipment Leasing and Finance Association (ELFA,) formerly chaired its Small-Ticket Business Council, the Fair Business Practices Committee , plus other committees such as the Funding Exhibition Committee. He has also served as a board member of the United Association of Equipment Leasing (UAEL), where he was active in several committees, and has written for "Newsline." He recently served as President of the United Boys and Girls Club of Santa Barbara County and has served on a variety of non-profit boards in the community. He graduated form UC Berkeley and holds an MBA in Management. Paul resides with his family in Goleta, CA .
He is presently attending the Equipment Leasing and Finance Association in New Orleans, LA.
--------------------------------------------------------