Friday, October 24, 2008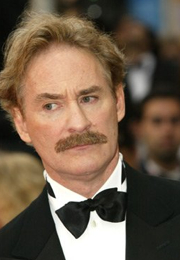 Actor, Director Kevin Kline born 24 October 1947, St. Louis, Missouri, won Oscar Best Actor in a Supporting Role for: "A Fish Called Wanda" (1988), also in the movie revival of "Pink Panther," "De-Lovely" and currently in "Definitely, Maybe."
http://dramafan.tripod.com/kevinkline/index.html
Headlines---
Classified Ads---Sales Manager
Brokers being cut back
Popular Equipment Finance appears "safe"
Lakeland reports record 23% earnings rise
Letters?---We get eMail!!!
Fed Loans to Banks, AIG Totals $408.1 Bln in Week
Fitch predicts more credit tightening
September Foreclosures Down but not Year-to-Date
Two Movies/Three DVD's: "W" & "Ashes of Times Redux"
"The Strangers" "Flight of the Red Balloon" "Hulk"
Fernando's View by Fernando F. Croce
Leasing Stock Report, Thursday, 4pm: "Oh,No!!!"
Marlin Hosts First Annual Business Summit
MicroFinancial Third Quarter 2008 Results
IRS Sees Strong Response to LILO / SILO Offers
GATX Corporation Reports 2008 3rd Quarter Results
Recession fears stall credit
Leasing Scam Artist Fabian to be Sentenced
The Long Case for Winmark Corporation
AIG Has Used Much of Its $123 Billion Bailout Loan
Greenspan 'shocked' by credit 'tsunami,'
Jobless claims increase more than expected
Boeing profits dive
News Briefs---
You May have Missed---
States Hit hardest by recession
Sports Briefs---
"Gimme that Wine"
Today's Top Event in History
This Day in American History
Baseball Poem
SuDoku
Daily Puzzle
GasBuddy
Weather, USA or specific area
Traffic Live----
######## surrounding the article denotes it is a "press release"
-------------------------------------------------------------------

Classified Ads---Sales Manager
Chicago, IL
Sales Executive or Senior Manager, with responsibility for leasing capital equipment in support of transactions based on current market values, market potential and economic trends.
tomvolk53@hotmail.com
Phoenix, AZ (will relocate)
Vendor leasing expert, last 6 years working on vendor side.
Open to getting back to lessor side.
Imaginative, ambitious, hungry. Will move anywhere for right position.
vendorlease@hotmail.com
For a full listing of all "job wanted" ads, please go to:
http://www.leasingnews.org/Classified/Jwanted/Jwanted.htm
To place a free "job wanted" Leasing News ad:
http://www.leasingnews.org/Classified/Jwanted/Jwanted-post.htm
ELFA Career Center: Job Seekers (free):
http://careers.elfaonline.org/search.cfm
--------------------------------------------------------------

Brokers being cut back

Leasing News receives several emails each day from brokers having difficulty with their sources, meaning they are "tightening up," turning down too many deals, or no longer funding leases. The Wall
Street investor fear has spread to the leasing industry.
The leads for brokers and "direct" sales personnel have resulted in the first with news about Irwin Business Finance, as well as other companies who were cutting brokers where their portfolio was not up to new standards or changes in credit criteria. Leasing News now can make a list of these companies. The latest is FirstLease, Fort Washington, Pennsylvania where brokers were being cut off; one even said 95 out of 110.
"It is true that we cut back on the number of brokers we do business with. 85% of our volume comes through direct originations and vendor programs. We found ourselves spinning our wheels with way too many brokers for absolutely no volume. Therefore, we kept those brokers that were sending us at least $100k per year and those that were also able to help us collect if we had difficulties.
"I hope this clears up any "rumors" you might have heard and as always FirstLease remains a funding source for those brokers that are interested in a relationship, not just a place to get a deal done and maximize the broker's fee."
John Dale, COO
FirstLease, Inc.
Fort Washington, Pa.
(This ad is a "trade" for the writing of this column. Opinions
contained in the column are those of Mr. Terry Winders, CLP)
--------------------------------------------------------------

Popular Equipment Finance appears "safe"

Popular, Inc. ("the Corporation") (Nasdaq: BPOP) reported a net loss of $668.5 million for the quarter ended September 30, 2008, compared with a net income of $36.0 million in the same quarter of 2007. The Corporation also announced additional actions in the restructuring of its U.S. operations, which does not appear to include leasing:
SEC Filing
Lease financing (in billions)
3rd Quarter, 2008
1.1
2nd Quarter, 2008
1.1
3rd Quarter, 2007
1.2


Richard L. Carrion, Chairman, CEO
"We are focused on the profitability of our U.S. operations and we will be taking additional steps to further reduce expenses and to close or consolidate unproductive branches," indicated Richard L. Carrion, Chairman of the Board and Chief Executive Officer of Popular, Inc.
The Corporation has concluded that an accelerated downturn of the U.S. economy requires a leaner, more efficient U.S. business model. As such, the Corporation is reducing the size of its banking operations in the U.S. mainland to a level suited to present economic conditions. The objective of the restructuring plan for this reportable segment is to improve profitability in the short term, increase liquidity and lower credit costs, and over time achieve a greater integration with corporate functions in Puerto Rico.
"We are operating in a new financial landscape and we have to rebuild our U.S. operations accordingly," said Carrion.
--------------------------------------------------------------

Lakeland reports record 23% earnings rise
BY RICHARD NEWMANSTAFF WRITER
http://www.northjersey.com
Lakeland Bancorp, based in Oak Ridge, reported record earnings Thursday on loan growth and an improved profit margin.
The bank with $2.58 billion in assets and 49 branches in northern New Jersey said net income climbed 23 percent to $5.9 million, or 25 cents a share, from $4.8 million, or 21 cents, for the third quarter of 2007.
"It was the bank's best quarter ever in its 40-year history," Chief Executive Officer Tom Shara said in a phone interview. "Asset quality remains very solid, and our community banking model is allowing us to grow." Lakeland shares rose 10 cents, or 1.2 percent, Thursday, to $8.36 in Nasdaq Stock Market trading. The Nasdaq bank index was down 2 percent.
Lakeland's loan growth was due in part to commercial real estate loans to qualified borrowers turned away by cash-strapped larger banks, Shara said.
"I think we are differentiating ourselves in difficult times," he said.
The bank has also seen "pretty good demand" for home loans as a result of "brokers disappearing."
Lakeland is cutting back its equipment-lease financing division, which was blamed for $2.6 million in second-quarter write-offs of bad loans to a national truck-leasing company that serves independent truckers.
At the end of the third quarter, non-performing assets totaled $13.5 million, or 0.52 percent of total assets, up from $8.8 million or 0.36 percent of total assets. The loan-loss provision was $3.3 million in the third quarter, up from $789,000 in the third quarter of 2007.
The net interest margin expanded to 3.92 percent from 3.36 in the year-earlier period, as deposit costs declined with a shift away from certificates of deposit and into more liquid checking and savings accounts, which pay less interest.
Lakeland declared Thursday a cash dividend of 10 cents a share, payable Nov. 14 to shareholders of record as of Oct. 31. The amount was unchanged from the previous quarter.
E-mail: newman@northjersey.com
(Leasing News provides this ad "gratis" as a means
to help support the growth of Lease Police)
--------------------------------------------------------------

Letters?---We get eMail!!!
Ex-Irwin Senior Credit Analyst
"I have accepted a position with Puget Sound Leasing and start on November 3rd. They contacted me after seeing my resume in Leasing News.

"Thanks for all your help."

David Murphy
murphy9679@comcast.net
---
"As a former account representative at Advanta Leasing and Marlin Leasing I enjoy your news letters.
"At this time I am a corporate instructor for a national third party collection agency. I would like to see more articles addressing recovering accounts. Especially when debts are charged off and the assets have no residual value.
"Please add me to your list at the following address:
joelallenw@gmail.com
"This will allow me to receive your news letters on my iPod.
"Thanking you in advance."
Joel Weiner
---
"I met you with my wife at NVLA this year in Phoenix.

"I have been in the automobile leasing business since 1972 and owned my own recourse leasing business since 1981. In my opinion this is the best opportunity we have ever had as independent lessors since the mid 80's. We can now fill the void left by those that pulled out of leasing and make residuals that are not enhanced ( which we never did), and charge fair rates without getting outbid by the large bank or manufacture. It is much better for all concerned to have a 36-48 month lease than 84 month retail finance contract. The dealer will see the customer more often and be able to sell more cars. I could go on and on about the opportunities..."

Sincerely,

Curt Webster, CVLE
Car Lease USA
Tower Square
1041 Oyster Bay Road
East Norwich, NY 11732
516 922-7447 Business
516 695-8005 Mobile
Curt@CarLeaseUSA.com
--
"What are other leasing companies doing to keep their heads above water. The traditional funding sources are fewer and banks are reluctant to extend additional credit. There are no explicit reason for banks to start lending again in today's economic environment.

"I suggest you run a daily column and discuss what other lessors and brokers are during to stay afloat."

Thank you,
Jerry Sweed
Bankers Network Leasing, LLC
jlsleasing@zoominternet.net
330-965-0509
---
(I have been trying to do that in each edition, although not as a specific column. There are also more trends from captive lessors in not requiring personal guarantees, doing more start-ups, becoming more liberal to move equipment, while others are requiring 50% in advance, some 100% with the order, and certainly turn down rates and not getting leases signed are being counted more closely. The idea is a good one, and will see how many readers are willing to tell us what they are doing differently today. Editor)
----
"I do not know if this is news to you, but CIT- SBL has stopped taking all business with a term of less than 17 years. This means that they are only financing real estate transactions, or transactions with enough real estate to have a blended rate at no less than 17 years. There are millions of dollars in business that is being rejected and customers are being refunded deposits. Without warning, credit analyst were locked out of the system so no deals in process could be altered or approved Friday morning. This is after a month where they reported funding over $100MM."
(Name With Held)
(Sorry, no one is answering inquiries on this subject. Editor)
"I have some supporting information (hard copy documentation) that Mark McQuitty/Jim Raeder and Preferred lease/CapitalWerks have an ex- employee (one of their old dirty sales reps) generating and sending bogus invoices to lessee's that have terminated and paid off their contracts with the funding lender. He threatens them with collections and judgments upon the bill being questioned for legitimacy and uses the "Evergreen Clause" as his ammo. I am sick and tired of these criminals and want them all gone once and for all. I am happy to provide you further details if you feel this is something you can exploit through your website or other contact avenues. I also have information that Mark McQuitty is still operating within the walls of a current So. Cal lease company that is on with lenders that probably wouldn't be thrilled to know that he is still the brains and power of an operating entity. Let me know if this is something of interest."
(Name With Held)
(Leasing News is working on this as well as some other information that an ex-employee of another company states his former company is calling the customers he signed leases with and telling them it is "fair market value" and using the "Evergreen Clause" when they don't pay. He states the leases were $1.00 out. Editor
"I always look forward to your news letters and special announcements."

Warren
Warren L. Paul CFE
Assistant Director Personal Property Department
Charlotte County Property Appraiser
18500 Murdock Circle
Port Charlotte, Fl 33948
Phone 941-743-1596
Fax 941-743-1499
-----
"I really enjoy your publication but particularly the professional way you handle what can best be described as "touchy situations". You don't skirt the issues but drive your journalistic instinct to bring all sides of a story to the surface. You could chastise some individuals but refrain from personal attacks. After all, that is not what the Leasing News is all about."
Dave Johnson
Ervin Leasing Company
Suncoast Division
16313 N. Dale Mabry Hwy. Suite 102
Tampa, FL 33618
888.298.6455 Office
941.730.4445 Cell
-------------
Subject: AIG Bailout
I haven't checked his math, but this is a much better way to get rid of our US dollars. Beats a $1,000 tax break any day. And while we're at it let's split the next $700,000,000,000 we're about to give away.

I'm against the $85,000,000,000.00 bailout of AIG.

Instead, I'm in favor of giving $85,000,000,000 to America in a We Deserve It Dividend.

To make the math simple, let's assume there are 200,000,000 bona fide U.S. Citizens 18+.

Our population is about 301,000,000 +/- counting every man, woman and child.
So 200,000,000 might be a fair stab at adults 18 and up.

So divide 200 million adults 18+ into $85 billion that equals $425,000.00.

My plan is to give $425,000 to every person 18+ as a We Deserve It Dividend.

Of course, it would NOT be tax free.
So let's assume a tax rate of 30%.

Every individual 18+ has to pay $127,500.00 in taxes.
That sends $25,500,000,000 right back to Uncle Sam.

But it means that every adult 18+ has $297,500.00 in their pocket.
A husband and wife have $595,000.00.

What would you do with $297,500.00 to $595,000.00 in your family?
Pay off your mortgage – housing crisis solved.
Repay college loans – what a great boost to new grads
Put away money for college – it'll be there
Save in a bank – create money to loan to entrepreneurs.
Buy a new car – create jobs
Invest in the market – capital drives growth
Pay for your parent's medical insurance – health care improves
Enable Deadbeat Dads to come clean – or else

Remember this is for every adult U.S. Citizen 18+ including the folks who lost their jobs at Lehman Brothers and every other company that is cutting back. And of course, for those serving in our Armed Forces.

If we're going to re-distribute wealth let's really do it...instead of trickling out a puny $1000.00 ( "vote buy" ) economic incentive that is being proposed by one of our candidates for President.
If we're going to do an $85 billion bailout, let's bail out every adult U.S. Citizen 18+!

As for AIG – liquidate it.
Sell off its parts.
Let American General go back to being American General.
Sell off the real estate.
Let the private sector bargain hunters cut it up and clean it up.

Here's my rationale. We deserve it and AIG doesn't.

Sure it's a crazy idea that can "never work."

But can you imagine the Coast-To-Coast Block Party!

How do you spell Economic Boom?

I trust my fellow adult Americans to know how to use the $85 Billion
We Deserve It Dividend more than I do the geniuses at AIG or in Washington DC.

And remember, The Birk plan only really costs $59.5 Billion because $25.5 Billion is returned instantly in taxes to Uncle Sam.

Ahhh...I feel so much better getting that off my chest.
Jerry Withrow
whi7ske6rs@rraz.net
((This was written before it the loan went from $85 million to another $20 billion, (and they are requesting another $20 billion) or the news that many of the congressmen and senators owned stock in this company, also before the $400,000 company spa retreat, or what no one seems to be asking, how are they going to pay it back? The Birk plan gets my vote. editor))
--
" Great stuff you got printed from Ken Goodman! Less whining, apologizing, "victimism" and more opportunity, open-mindiness and creativity are an asset to anybody and Ken combines them in a very clear way.
"I must say that I disagree on two points:
"The example of trigger leads: I consider it unethical to find out what a competing lessor is trying to fund and go after the same customers based on that specific query, which is my understanding of what a trigger lead is. This would amount to espionage (like following the car of your competitors sales rep and listening in on their network). Having your own network of vendors and customers and the associated 'inside leads' is something totally different and the core of any business. Is my understanding of a trigger lead wrong or do the examples not match together?
"The Ethics Police: everybody has his own fine line of how far we are willing to go in doing business. Necessarily, a lot of different attitudes must exist. What a great aide is a list that shows which companies are willing to go beyond that line. It enables us, by choice, to not spend time on those potential business partners. That said, if you are willing to go further, any list is marketing gold!"
Kind regards, Sicco J Bier
Halfweg, Netherlands
(Response from Ken Goodman, CLP :)
Mr. Bier says what I thought several people might say and, since the purpose of the article was to get people thinking (which is what a "Point – Counterpoint" format is for) I am happy we succeeded.
His thoughts on trigger leads are well taken and I have spoken to a number of people who have similar feelings on the subject. I must admit I am not thrilled by them myself as they could lead to clearly unethical behavior by some (pretending they are from a "division" or "affiliate" of the original inquiring entity, for instance). My guess is that trigger leads are a fad that will disappear when too many people get the same leads and get into price wars. In the meantime they are a fact of life; one which is being used by several high volume houses with great success.
Remember that a few years ago the "hot" idea was to send out "pre-approved" lease credit cards. When the senders ran out of qualified names to mail to, they relaxed the standards and pretty soon were sending them to a lot of marginal or just plain bad companies in an effort to keep the volume going. The cost per completed lease went through the roof and most companies using them then have gone in different directions. Perhaps that is the future for trigger leads as well. My main point about trigger leads is that they exist and are being used by your competitors, so work harder to solidify customer loyalty (perhaps with commitment letters?) before you open the floodgates to the competition with an inquiry.
The second point he makes is that some sort of list of who pushes the ethics envelope be created. This is one of those ideas which sounds wonderful at first glance but has two major flaws:
a) Who gets to make the list and judge who goes on it, deciding along the way what is indeed unethical?
and
b) How do you produce a list when virtually no one maintains the same ethical decision level in every possible instance? Doubt that? Here's the test question: Let us suppose that under most circumstances you would never kill an innocent child. OK, what if that child's death would save two million other lives? Is the answer still "Never"? How about 10 million? How about 100 million?
Ken
Kenneth D. Goodman, CLP
Goodman & Associates
"The Equipment Leasing Experts"
Consulting-Training-Litigation Support
24112 Brookfield Circle, Lake Forest, CA 92630
888/852-7560 - fax 949/583-7275
ken@ leasegood.com
www.leasegood.com
Counterpoint: by Ken Goodman, CLP
"Some Thoughts on "Effective Ethical Selling"
http://www.leasingnews.org/archives/October%202008/10-13-08.htm#point
---
I wish you newspapers had more good news, and stopped reporting
on all the bad news as it is quite depressing and not good for business.
I have stopped reading the front page, and now only read the comics.
Even some of them are depressing.
Izzy Finster
--------------------------------------------------------------

Fed Loans To Banks, Brokers, AIG Totals $408.1 Bln In Week
Greg Robb
MarketWatch Pulse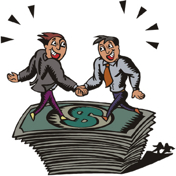 WASHINGTON -- Commercial banks, investment banks and American International Group had borrowed $408.14 billion from the Federal Reserve as of Wednesday, the Fed reported Thursday. This is down from $441.35 billion in the previous week. As of Wednesday, October 22, AIG borrowed $90.32 billion, the investment banks and broker-dealers borrowed $102.4 billion, and commercial banks borrowed $107.55 billion, the Fed said. In addition, banks have tapped $107.90 billion to buy asset-backed commercial paper from money market mutual funds.
--------------------------------------------------------------

Fitch predicts more credit tightening
"This past July, nearly 60% of banks surveyed by the Federal Reserve reported tightening standards on commercial and industrial loans. Fitch notes that the last time risk aversion among lenders reached this level, in early 2001, borrowing conditions remained constrained for the next three years.
"Certain characteristics of the leveraged loan issuance boom of 2004-2007 may also have unintended negative consequences for credit availability. Fitch believes that the possibility of lower recovery rates on loans and bonds, resulting from the trend in recent years toward loan-heavy capital structures, may reduce refinancing opportunities for high yield issuers, since new lenders/investors will likely be put off by this additional risk factor.
"Fitch believes that the coming default wave will resemble the early 1990's recession, with more industry sectors affected by defaults than in the 2001/2002 downturn due to the broader negative implications of depressed consumer spending, compounded by the leveraged buyout boom of 2004-2007 which pushed up leverage levels across many firms previously better capitalized to withstand a downturn.
--------------------------------------------------------------

September Foreclosures Down but not Year-to-Date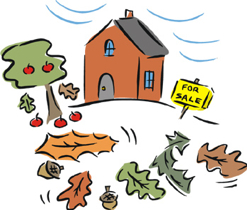 The foreclosure listing company RealtyTrac Inc reports that 766,000 homes received at least one foreclosure-related notice from July through September, up 71 percent from a year earlier. September 2008 and Q3 2008. Foreclosure filings — default notices, auction sale notices and bank repossessions — were reported on 265,968 properties in September, a 12 percent decrease from the previous month but still a 21 percent increase from September 2007. While down, one in every 475 U.S. housing units received a foreclosure filing in September.
The states with the most foreclosures are California, Florida, Arizona, Ohio, Michigan and Nevada.
"Much of the 12 percent decrease in September can be attributed to changes in state laws that have at least temporarily slowed down the pace at which lenders are moving forward with foreclosures," said James J. Saccacio, chief executive officer of RealtyTrac. "Most significantly, SB 1137 in California took effect in early September and requires lenders to make contact with borrowers at least 30 days before filing a Notice of Default (NOD). In September we saw California NODs drop 51 percent from the previous month, and that drop had a significant impact on the national numbers given that California accounts for close to one-third of the nation's foreclosure activity each month. Another example is North Carolina, where legislation was signed into law in August that requires lenders to provide homeowners and the state's commissioner of banks a 45-day notice prior to filing a Notice of Default. We saw NODs drop 66 percent in North Carolina in September.
Six states accounted for more than 60 percent of U.S. foreclosure activity in the third quarter: California, Florida, Arizona, Ohio, Michigan and Nevada. California alone accounted for more than 27 percent of the nation's foreclosure activity, with 210,845 properties receiving a foreclosure filing during the quarter — up 4 percent from the previous quarter and up more than 122 percent from the third quarter of 2007.
Foreclosure filings were reported on 127,306 Florida properties during the third quarter, the second highest state total. The state's foreclosure activity increased 16 percent from the previous quarter and nearly 109 percent from the third quarter of 2007.
Arizona documented the third highest state total in the third quarter, with 40,419 properties receiving a foreclosure filing — a 9 percent increase from the previous quarter and a 189 percent increase from the third quarter of 2007.
Ohio, Michigan and Nevada all reported foreclosure filings on more than 30,000 properties during the third quarter, although foreclosure activity in Ohio was down 11 percent from the previous quarter and foreclosure activity in Michigan was down 8 percent from the previous quarter. Nevada's foreclosure activity increased more than 22 percent from the previous quarter and was up more than 132 percent from the third quarter of 2007.
Sun Belt cities dominate top metro foreclosure rates in third quarter. The cities with the 10 highest foreclosure rates among the nation's 100 largest metropolitan areas in the third quarter were all located in California, Florida, Arizona and Nevada.
California alone accounted for six of the top 10, and Stockton, Calif., took the top spot, with 3.69 percent of its housing units receiving a foreclosure filing during the quarter. Stockton's foreclosure activity was down 9 percent from the previous quarter but still up 87 percent from the third quarter of 2007. Other California cities in the top 10 for foreclosure rate were Riverside-San Bernardino at No. 3, Bakersfield at No. 4, Sacramento at No. 7, Fresno at No. 9 and Oakland at No. 10.
With 3.48 percent of its housing units receiving a foreclosure filing during the third quarter, Las Vegas documented the second highest metro foreclosure rate. Foreclosure filings were reported on 26,304 Las Vegas properties in the third quarter, up 21 percent from the previous quarter and up 129 percent from the third quarter of 2007.
Two Florida metro areas were in the top 10: Fort Lauderdale at No. 5, with 2.30 percent of its housing units receiving a foreclosure filing during the quarter; and Orlando at No. 8, with 1.87 percent of its housing units receiving a foreclosure filing during the quarter.
Phoenix documented the sixth highest metro foreclosure rate, with 2.11 percent of its housing units receiving a foreclosure filing during the third quarter.
--------------------------------------------------------------

Fernando's View
By Fernando F. Croce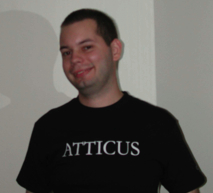 Two Movies/Three DVD's : "W" & "Ashes of Times Redux"
"The Strangers," "Flight of the Red Balloon," "The Incredible Hulk"
In Theaters: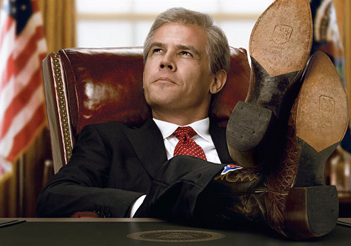 W. (Lionsgate Films): The most refreshing thing about Oliver Stone's portrait of controversial President George W. Bush is the ways it foils expectations from both sides of the political spectrum. Neither a liberal caricature nor a conservative shrine, the film's Bush (impressively played by Josh Brolin) is depicted as a troubled man who, like Anthony Hopkins's Richard Nixon in Stone's 1995 biopic, is caught in the complex tide of history. Viewers wary of Stone's sledgehammer style may be pleasantly surprised by his humane and even light touch here in dealing with a bold cast that includes Elizabeth Banks (as Laura Bush), James Cromwell (as Bush, Sr.) and Richard Dreyfuss (as Dick Cheney).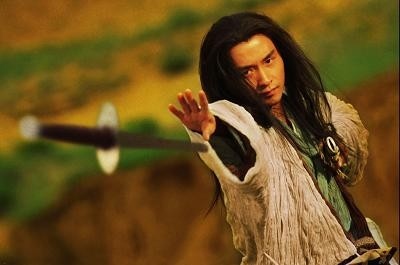 Ashes of Times Redux (Sony Pictures Classics): A treat for fans of "Crouching Tiger, Hidden Dragon," this unique martial-arts epic strikes a remarkable balance between stylized action and emotional intensity. Originally made in 1994 and being currently re-issued with a riper color palette by the great director Wong Kar-wai ("In the Mood for Love"), the film looks ravishing and strikingly blends violence and poetry. The story focuses on a lovelorn swordsman-for-hire (Leslie Cheung), who broods for his lost love (Maggie Cheung) while dealing a variety of warriors, avengers, and villagers. Exciting and very dreamlike, and featuring a virtual who's who of Hong Kong superstars (including Brigitte Lin, Jackie Cheung, and Tony Leung).
New on DVD: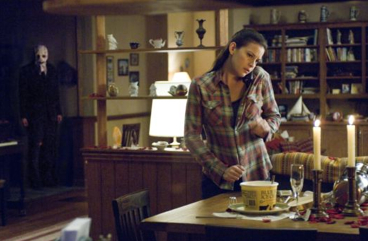 The Strangers (Universal): The story of a young couple (Liv Tyler and Scott Speedman) whose troubled relationship is tested by a trio of mysterious invaders doesn't offer anything too original story-wise. Yet director Bryan Bertino is such a crafty manipulator of tension and space that the film succeeds terrifically at stroking audiences' fears and anxieties. One hopes that newcomer Bertino will some day develop a sense for rounded characters, so that their humanity can match the canny suspense of his camerawork. For now, however, with Halloween just around the corner, this shocker is guaranteed to raise a pulse or two.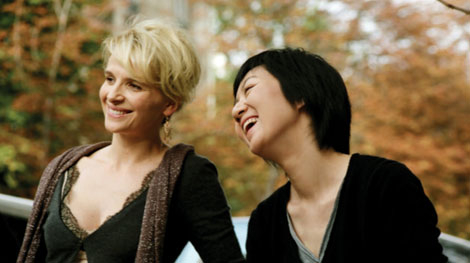 Flight of the Red Balloon (IFC): Acclaimed Taiwanese director Hou Hsiao-hsien ("Flowers of Shanghai," "Millennium Mambo") offers his own unique tour of Paris in this graceful drama. Lovingly based on a children's short about a boy and his magic balloon, the film follows an aspiring artist (Song Fang) during her stay in France, as she baby-sits the son of a harried woman (Juliette Binoche, in a marvelous performance) who works as a puppeteer at the local theater. Brimming with unforced beauty and sharp emotional moments, it's a film that gives patient viewers luminous rewards.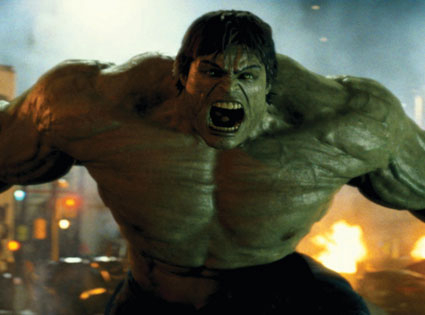 The Incredible Hulk (Universal): For those who thought Ang Lee's 2003 "The Hulk" spent too much time with the character's gloomy psyche and not enough with his superhuman powers, this new, action-packed version of the Marvel Comics green giant will mark a welcome addition to a year full of superhero blockbusters ("Iron Man," "The Dark Knight"). Edward Norton plays Bruce Benner, whose experiments have made him morph into the fearsome Hulk whenever his anger rises; others in the cast include Tim Roth as Benner's nemesis, Liv Tyler as his girlfriend, and William Hurt as a general looking to build an army of Hulks. Louis Leterrier's direction keeps things moving at a breakneck pace, and the special effects carry the day.
--------------------------------------------------------------

Leasing Stock Report, Thursday, 4pm: "Oh, No!!!"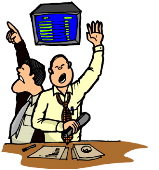 CIT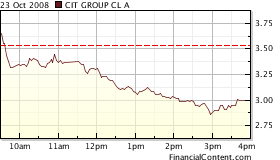 Last Price: $3.29
Change (%) -0.24 (-6.80%)
Volume 12,905,334
Open 3.61
Previous Close 3.53
Day High 3.65
Day Low 2.86
Average Volume 10,597,200
Year High $35.47
GE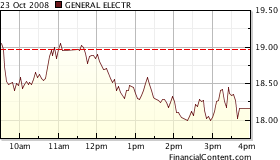 Last Price $18.80
Change (%) -0.16 (-0.84%)
Volume 153,253,390
Open 19.24
Previous Close 18.96
Day High 19.24
Day Low 17.97
Average Volume 95,614,500
Year High $41.22
Marlin Business Services Corp.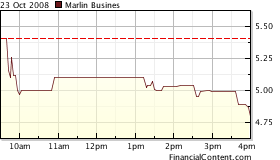 Closing Price ($): $4.35
Change ($): -1.06
Change (%): -19.59
One Day Volume: 19,810
Day's High: 5.26
Day's Low: 4.35
Previous Close: 5.41
Year High: $14.10
### Press Release ###########################

Marlin Hosts First Annual Business Summit

MOUNT LAUREL, N.J., -- On Wednesday, October 8th, Marlin Business Services (Nasdaq:MRLN) hosted their first Annual Business Summit at their Mt. Laurel, N.J. headquarters. The theme of this Summit was "Working Together To Navigate Through Economic Business Cycles." The Summit focused on the challenges that small businesses are facing in the current business climate and included an economic update by Marlin CEO Daniel Dyer. Another integral part of the event's agenda centered on the current credit environment and the use of leasing to gain competitive advantage.
With over forty of Marlin's customers in attendance, many shared their insights and plans to navigate the daily gyrations of the recent unprecedented market turmoil. Stan Pilok of Advanced Business Equipment spoke at the event and stressed the importance of maintaining service levels during periods of economic retraction. "Service is within your control -- the markets are not -- and you need to deliver excellent service in good times and bad." He added, "Customers will remember how you treated them in bad times and as conditions improve you will be rewarded with dividends."
After the event, Ed Siciliano, SVP and Chief Sales Officer at Marlin, commented, "We were pleased with the event's turnout and excited to see our clients. We are fortunate to have such great relationships with our clients and remain committed to contributing to their success. Based on the success of this event we have plans to expand our Summit next year."
Marlin thanks all attendees and will continue to provide these communication and strategy forums as a service to the small business community it serves.
About Marlin Business Services Corp.
Marlin Business Services Corp. is a nationwide provider of equipment leasing and working capital solutions primarily to small businesses. The Company's principal operating subsidiary, Marlin Leasing Corporation, finances over 70 equipment categories in a segment of the market generally referred to as "small-ticket" leasing (i.e. leasing transactions less than $250,000). The Company was founded in 1997 and completed its initial public offering of common stock on November 12, 2003. In addition to its executive offices in Mount Laurel, NJ, Marlin has regional offices in or near Atlanta, Chicago, Denver, Philadelphia and Salt Lake City.
For more information, visit www.marlincorp.com or call toll free at (888) 479-9111.
### Press Release ###########################

MicroFinancial Third Quarter 2008 Results
WOBURN, Mass.----MicroFinancial Incorporated (NASDAQ: MFI - News), a financial intermediary specializing in vendor-based leasing and finance programs for microticket transactions, announced financial results for the third quarter and the nine months ended September 30, 2008.

Net income for the third quarter of 2008 was $1.6 million compared to net income of $1.8 million.
Revenue in the third quarter of 2008 was $10.1 million compared to $8.1 million in the third quarter of 2007 as expected declines in rental income during the quarter were more than offset by growth in the leasing income and other revenue associated with our new lease originations. Revenue from leases was $6.0 million, up $2.6 million from the same period last year and rental income was $2.3 million, down $0.9 million from September 30, 2007. Other revenue components contributed $1.8 million for the current quarter, up $0.3 million from the same period last year.
Richard Latour, President and Chief Executive Officer said, "As we navigate through these difficult economic times we continually review our application approval and lease pricing structure to try to maintain a balance in the overall economics of the business. Throughout the year, the Company has adopted more restrictive credit standards which, on a dollar basis, have resulted in a decrease in our application approval ratios from 55.7% for the third quarter of 2007 to 47.6%, for the same period in 2008. Our priorities have remained consistent – growing our vendor base, expanding product offerings, and maintaining efficiencies. During the third quarter of 2008, we approved an additional 308 new vendors bringing the total vendor count to approximately 3,100. We also processed over 14,000 applications, an increase of over 4,000 applications as compared to the same period last year."
Full Press Release:
### Press Release ###########################

IRS Sees Strong Response to LILO / SILO Settlement Offer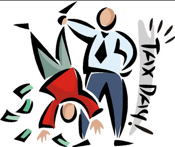 (Last April it was reported Wachovia Corp., the fourth-largest U.S. bank, will take a charge of $800 million to $1 billion tied to leasing transactions that were also used by rivals including Bank of America Corp. and Wells Fargo & Co. Besides Wachovia, Bank of America, Wells Fargo, and BB&T, other banks that used so-called sale-in, lease-out, or SILO, transactions include SunTrust Banks Inc. and Comerica Inc, according to a Bloomberg review of 35 deals from 2001 to 2003. Others in the news regarding SILO include Key Bank, Bank of New York Mellon, to name a few; many with foreign company collateral.)
WASHINGTON –– The Internal Revenue Service Wednesday announced a strong turnout by corporate taxpayers seeking to settle Lease-In/Lease-Out (LILO) and Sale-in/Sale-Out (SILO) transactions.
More than two-thirds of corporations that received the LILO/SILO settlement offer have decided to accept the offer to participate in the initiative. Those accepting the offer had more than 80 percent of the total number of LILO and SILO leases. These leases involve about 80 percent of the dollars in dispute and will require the corporations to concede billions of dollars in tax deferrals. Participation in the settlement remains preliminary until final closing agreements are reached between the individual corporate taxpayers and the IRS.
"This broad response from some of the nation's largest corporations reflects the success of the IRS campaign against aggressive tax shelters," said IRS Commissioner Doug Shulman. "Corporations that have chosen to settle have done the right thing by putting this behind them. For those who failed to take us up on this offer, we will vigorously pursue their cases."
LILOs and SILOs involve complex arrangements in which some of the nation's largest corporations purportedly leased or purchased large assets, such as foreign rail systems or sewer systems, and immediately leased them back to their original owners. Under these arrangements, corporate taxpayers put off recognition of current income for tax purposes for many years.
The IRS designated LILOs as listed transactions in 2000. SILOs were designated in 2005. Since then, the government has gone to court and successfully challenged these transactions as having no purpose other than creating tax benefits. Prior to the settlement initiatives, there were hundreds of these transactions that had yet to be fully examined or adjudicated fully. The large percentage of eligible corporations electing to participate in the settlement offer substantially lessens the examination inventory.
The LILO/SILO settlement initiative is the latest in a series of efforts to detect, deter and resolve individual and corporate tax shelters. Over the past eight years, the IRS has vigorously attacked tax shelters through examination, litigation and administrative guidance. Where appropriate, settlement offers have been a useful tax administration tool.
"In the end, all American taxpayers benefit because this strong response to a settlement offer frees up IRS staff to actively pursue other compliance priorities," Shulman said.
Under the terms of the settlement offer, corporations that elected to participate have a number of conditions to satisfy to reach a final closing agreement with the IRS. The IRS expects to finalize most of the closing agreements within several months.
IRS: Answers to Frequest Questions re: LILO/SILO http://www.irs.gov/businesses/article/0,,id=186294,00.html
### Press Release ###########################

GATX Corporation Reports 2008 Third Quarter Results

CHICAGO----GATX Corporation (NYSE:GMT) today reported 2008 third quarter income from continuing operations of $74.0 million compared to income from continuing operations of $63.9 million or $1.21 per diluted share in the third quarter of 2007.
Net income from continuing operations for the first nine months of 2008 was $167.1 million , compared to $144.4 million in the prior year period.
"GATX showed excellent performance during the quarter despite a continued challenging environment," said Brian A. Kenney, president and chief executive officer of GATX. "Our rail fleet utilization remains at 98%. Average lease renewal rates in the third quarter were essentially flat compared to average expiring rates, as we had expected. General service tank cars, which comprise the core of our railcar fleet, continue to experience stable demand as well as attractive long-term lease rates.
"At American Steamship Company (ASC), favorable operating and weather conditions and higher water levels contributed to an improvement in results.
"During the first three quarters of 2008, GATX conducted extensive analyses regarding a number of railcar portfolio acquisition opportunities. Ultimately, our view of the current market value of these portfolios was significantly lower than the view of the sellers, thus these opportunities did not warrant further pursuit. GATX incurred costs of approximately $5 million during this analysis process, all of which was reported as an SG&A expense in the 2008 third quarter. It is possible that other railcar portfolio acquisition opportunities may become available in this environment, and GATX will continue to be diligent in pursuing opportunities should they materialize. Any such transaction will be executed only if it results in attractive returns for our shareholders and the resulting capital structure maintains our continued access to attractively priced capital.
"Year-to-date results in 2008 have exceeded our expectations due to higher-than-anticipated remarketing activity, strong contribution from our European business and robust scrapping gains. As a result, we expect full-year earnings to modestly exceed the guidance range of $3.15 to $3.35 per diluted share, excluding the $.45 per diluted share aggregate benefit from the items previously mentioned.
Mr. Kenney concluded, "Recent economic and capital market volatility is unprecedented. While the short-term impact on our business is modest, the impact on intermediate performance is less certain at this time. However, our stable cash flows from committed long-term leases should provide support during these challenging times, and GATX is well positioned to manage through this volatility and capitalize on attractive investment opportunities."
Full Press Release here:
http://ir.gatx.com/phoenix.zhtml?c=70051&p=irol-newsArticle&ID=1216516&highlight=
### Press Release ###########################
--------------------------------------------------------------

(This is a free "ad" for our good friends the Bateman's,
proprietors of Thunder Mountain Kona coffee)
News Briefs----
Recession fears stall credit
http://money.cnn.com/2008/10/23/markets/bondcenter/treasurys/?postversion=2008102315
Leasing Scam Artist Fabian to be Sentenced
http://www.bizjournals.com/baltimore/stories/2008/10/20/daily46.html?ana=from_rss
The Long Case for Winmark Corporation
http://seekingalpha.com/article/101044-the-long-case-for-winmark-corporation
AIG Has Used Much of Its $123 Billion Bailout Loan
http://www.washingtonpost.com/wp-dyn/content/article/2008/10/23/
AR2008102303352.html
Greenspan 'shocked' by credit 'tsunami,' warns about job losses
http://www.chicagotribune.com/business/la-fi-greenspan24-2008oct24,0,2490404.story
Jobless claims increase more than expected
http://www.usatoday.com/money/economy/2008-10-23-jobless-claims_N.htm
Boeing profits dive; Execs admit strike isn't the only production problem
http://seattletimes.nwsource.com/html/boeingaerospace/2008300051_boeing23.html
---------------------------------------------------------------


You May have Missed---
States Hit hardest by recession
In the past six months, 27 states have fallen into recession and 5 are on the brink.
This report shows the US map of changes of states now in recession. A commercial starts before the report.
http://cosmos.bcst.yahoo.com/up/player/popup/?rn=3906861&cl=10343330&ch=
4226713&src=news
---------------------------------------------------------------

Sports Briefs----
Shields, Rays squeeze Phillies 4-2 to even World Series
http://www.usatoday.com/sports/baseball/playoffs/2008-10-23-rays-phillies_N.htm?
loc=interstitialskip
----------------------------------------------------------------


"Gimme that Wine"
Big anniversary year for Northern California wineries
http://www.mercurynews.com/food/ci_10776352?nclick_check=1
The face behind Napa's Hess Collection
http://www.pressdemocrat.com/article/20081022/LIFESTYLE/810220303
Wine pioneer David Lett was the toast of Oregon
http://seattlepi.nwsource.com/food/384296_winepick22.html
Wine Prices by vintage
http://www.winezap.com
http://www.wine-searcher.com/
US/International Wine Events
http://www.localwineevents.com/
Winery Atlas
http://www.carterhouse.com/atlas
Leasing News Wine & Spirits Page
http://two.leasingnews.org/Recommendations/wnensprts.htm
The London International Vintners Exchange (Liv-ex) is an electronic exchange for fine wine.
http://www.liv-ex.com/
----------------------------------------------------------------

Today's Top Event in History
1929- Black Thursday---after several weeks of a downward trend in stock prices, investors began panic selling on Black Thursday, October 24, 1929. More than 13 million shares were dumped. Desperate attempts to support the market brought a brief rally. By December 1 stocks on the New York Stock Exchange had dropped in value by $26,000,000. the day after the crash, Pres. Herbert Hoover said, " The fundamental business of the country...is on a sound and prosperous basis." In actuality, the Great Depression of the 1930's began. 1931 - The George Washington Bridge was opened, linking New York City with New Jersey. The bridge became a famous New York landmark and has been featured in many movies and TV shows. The toll to cross the bridge was to be temporary -- just to cover costs. But it costs and costs and costs when you have to keep repairing and painting a bridge that big -- so, the bridge toll continues. And the bridge is still being painted.
[headlines]
----------------------------------------------------------------

This Day in American History
1839-Biurthday of Belva A. Lockwood, an educator, lawyer and advocate for women's rights, born at Royalton, NY. In 1879, she was admitted to practice before the US Supreme Court—the first woman to do so. While practicing law at Washington, DC, she secured equal property rights for women. By adding amendments to statehood bills, Lockwood helped to provide voting rights for women in Oklahoma, New Mexico and Arizona. In 1884, she was the first woman formally nominated for the US presidency. Died May 19, 1917, at Washingotn, DC.
1861-Transcontinental telegraph line was placed in operation when Stephen Johnson Field, chief justice of California, sent a message to President Abraham Lincoln. On October 25, 1861, telegrams were exchanged between Mayor Fernando Wood of New York City and Mayor H.F. Teschemacher of San Francisco, CA. Rates during the first week were $1 a word between San Francisco and the Missouri River. Later the rates were reduced: 10 words from San Francisco to New York City cost $6, and each additional word cost 75 cents. The obstacles to building the line over the sparsely populated and isolated western plains and mountains were huge. Wire and glass insulators had to be shipped by sea to San Francisco and carried eastward by horse-drawn wagons over the Sierra Nevada. Supplying the thousands of telegraph poles needed was an equally daunting challenge in the largely treeless Plains country, and these too had to be shipped from the western mountains. Indians also proved a problem. In the summer of 1861, a party of Sioux warriors cut part of the line that had been completed and took a long section of wire for making bracelets. Later, however, some of the Sioux wearing the telegraph-wire bracelets became sick, and a Sioux medicine man convinced them that the great spirit of the "talking wire" had avenged its desecration. Thereafter, the Sioux left the line alone, and the Western Union was able to connect the East and West Coasts of the nation much earlier than anyone had expected and a full eight years before the transcontinental railroad would be completed.
http://memory.loc.gov/ammem/today/oct24.html
1861 - Western Union completed the first transcontinental telegraph line. The first transcontinental telegraph message was sent as Justice Stephen J. Field of California transmitted a telegram to President Lincoln. Telegraph lines linked the West Coast to the rest of the country and made the Pony Express obsolete late in the year.
1892-Black workers strike in New Orleans, LA
1908 -Baseball's anthem, Take Me Out to the Ballgame, is introduced by Bill Murray. The song writing team of Albert Von Tilzer (music) and Jack Norworth (words) who created the immortal tune have never seen a game. The story goes Jack Norworth one was riding a New York City subway train, he spotted a sign that said "Ballgame Today at the Polo Grounds." Some baseball-related lyrics popped into his head, that were later set to some music by Albert Von Tilzer, to become the well known baseball song, "Take Me Out To The Ballgame." Despite the fact that neither Norworth or Tilzer had ever been to a baseball game at the time the song was written, it is one of the most widely sung songs in America. Here is the most adopted 1927 version:
http://www.niehs.nih.gov/kids/lyrics/ballgame.htm
http://www.discoverynet.com/~ajsnead/alpcond/alpha_20/midi/ballgame.mid
1914-birthday of alto sax player Jimmie Powell, New York City, NY
1920- bassist Wendell Marshall born St. Louis, Mo, with Duke Ellington 1948-1955.
1926 – Birthday of Y.A. (Yelberton Abraham) Tittle, Jr. , born Marshall, TX. (Pro Football Hall of Famer: NY Giants, San Francisco 49ers, Baltimore Colts: quarterback; UPI Player of the Year [1957, 1962]; AP Player of the Year [1963])
1929- Black Thursday---after several weeks of a downward trend in stock prices, investors began panic selling on Black Thursday, October 24, 1929. More than 13 million shares were dumped. Desperate attempts to support the market brought a brief rally. By December 1 stocks on the New York Stock Exchange had dropped in value by $26,000,000. the day after the crash, Pres. Herbert Hoover said, " The fundamental business of the country...is on a sound and prosperous basis." In actuality, the Great Depression of the 1930's began. 1931 - The George Washington Bridge was opened, linking New York City with New Jersey. The bridge became a famous New York landmark and has been featured in many movies and TV shows. The toll to cross the bridge was to be temporary -- just to cover costs. But it costs and costs and costs when you have to keep repairing and painting a bridge that big -- so, the bridge toll continues. And the bridge is still being painted.
1930—Singer Big Bopper ( J.P. Richardson) Birthday
http://www.fiftiesweb.com/crash.htm
http://www.geocities.com/SunsetStrip/Stage/5867/mainpage.html
1931- Alphonse Capone, better known as "Scarface" , was sentenced in a federal court in Chicago for 11 years imprisonment and a $50,000 fine for failing to pay $231,000 in federal income taxes. After years of local and state alleged efforts to get this mobster, the feds were able to collect enough accounting information to sentence him. Capone, who ruled Chicago's illicit beer and liquor trade during Prohibition had a crime organization netting him an estimated $100 million a year in the late 20's, little of which he declared to the government.
1935- Mike Riley-Eddie Farley record " The Music Goes Round and Round," Decca.
1935-Langston Hughes' "Mulatto" opens, the first Black-authored play to become a long-run Broadway hit.
1937-Birthday of sax player/composer Odean Pope, Ninety-Six, SC
http://www.odeanpope.com/
1939 - Women's nylon hosiery went on sale for the first time -- at Wilmington Dry Goods in Wilmington, DE. Why Wilmington? The Dupont Company, the inventor of nylon, is based there.
1944--McCAMPBELL, DAVID Medal of Honor
Rank and organization: Commander, U.S. Navy, Air Group 15. Place and date: First and second battles of the Philippine Sea, 19 June 1944. Entered service at: Florida. Born: 16 January 1 910, Bessemer, Ala. Other Navy awards: Navy Cross, Silver Star, Legion of Merit, Distinguished Flying Cross with 2 Gold Stars, Air Medal. Citation: For conspicuous gallantry and intrepidity at the risk of his life above and beyond the call of duty as commander, Air Group 15, during combat against enemy Japanese aerial forces in the first and second battles of the Philippine Sea. An inspiring leader, fighting boldly in the face of terrific odds, Comdr. McCampbell led his fighter planes against a force of 80 Japanese carrier-based aircraft bearing down on our fleet on 19 June 1944. Striking fiercely in valiant defense of our surface force, he personally destroyed 7 hostile planes during this single engagement in which the outnumbering attack force was utterly routed and virtually annihilated. During a major fleet engagement with the enemy on 24 October, Comdr. McCampbell, assisted by but l plane, intercepted and daringly attacked a formation of 60 hostile land-based craft approaching our forces. Fighting desperately but with superb skill against such overwhelming airpower, he shot down 9 Japanese planes and, completely disorganizing the enemy group, forced the remainder to abandon the attack before a single aircraft could reach the fleet. His great personal valor and indomitable spirit of aggression under extremely perilous combat conditions reflect the highest credit upon Comdr. McCampbell and the U.S. Naval Service.
1944--O'KANE, RICHARD HETHERINGTON Medal of Honor
Rank and organization: Commander, U.S. Navy, commanding U.S.S. Tang. Place and date: Vicinity Philippine Islands, 23 and 24 October 1944. Entered service at: New Hampshire. Born: 2 February 1911, Dover, N.H. Citation: For conspicuous gallantry and intrepidity at the risk of his life above and beyond the call of duty as commanding officer of the U.S.S. Tang operating against 2 enemy Japanese convoys on 23 and 24 October 1944, during her fifth and last war patrol. Boldly maneuvering on the surface into the midst of a heavily escorted convoy, Comdr. O'Kane stood in the fusillade of bullets and shells from all directions to launch smashing hits on 3 tankers, coolly swung his ship to fire at a freighter and, in a split-second decision, shot out of the path of an onrushing transport, missing it by inches. Boxed in by blazing tankers, a freighter, transport, and several destroyers, he blasted 2 of the targets with his remaining torpedoes and, with pyrotechnics bursting on all sides, cleared the area. Twenty-four hours later, he again made contact with a heavily escorted convoy steaming to support the Leyte campaign with reinforcements and supplies and with crated planes piled high on each unit. In defiance of the enemy's relentless fire, he closed the concentration of ship and in quick succession sent 2 torpedoes each into the first and second transports and an adjacent tanker, finding his mark with each torpedo in a series of violent explosions at less than l,000-yard range. With ships bearing down from all sides, he charged the enemy at high speed, exploding the tanker in a burst of flame, smashing the transport dead in the water, and blasting the destroyer with a mighty roar which rocked the Tang from stem to stern. Expending his last 2 torpedoes into the remnants of a once powerful convoy before his own ship went down, Comdr. O'Kane, aided by his gallant command, achieved an illustrious record of heroism in combat, enhancing the finest traditions of the U.S. Naval Service.
1945 - The United Nations charter took effect on this day -- at the San Francisco Conference -- establishing the United Nations. 51 countries came together determined to save succeeding generations from the scourge of war; to reaffirm faith in human rights; to promote social progress and better standards of life; to practice tolerance and live together in peace and unite their strength to maintain international peace and security. Since 1971, by unanimous request of the U.N. General Assembly (the world's forum for discussing matters affecting world peace and security), this day has been observed throughout all UN member nations as a public holiday, United Nations Day.
( lower half of:http://memory.loc.gov/ammem/today/oct24.html )
1952 - Gen. Dwight D. Eisenhower in Detroit, delivered his famous speech about Korea. He promised to go to Korea and seek "an early settlement to the war" if elected President. He was -- and he did.
1956-the first Presbyterian female minister, the Reverent Margaret Ellen Towner, was ordained in her home church in Syracuse, NY. She was appointed minister of Christian education of the First Presbytery Church, Allentown, PA. She had received a Bachelor of Divinity degree form Union Theological Seminary, New York City, in 1954.
1956---Top Hits
Honky Tonk (Parts 1 & 2) - Bill Doggett
Love Me Tender - Elvis Presley
The Green Door - Jim Lowe
Hound Dog/Don't Be Cruel - Elvis Presley
1958-One of my favorite mystery writers, Raymond Chandler, starts working on his last novel this day, The Poodle Springs Story, but he will die before completing it. Chandler was born in 1888 in Chicago. He was raised in England, where he went to college and worked as a freelance journalist for several newspapers. During World War I, Chandler served in the Royal Flying Corps. After the war, he moved to California, where he eventually became the director of several independent oil companies. He lost his job during the Depression and turned to writing to support himself at the age of 45. He published his first stories in the early 1930s in the pulp magazine Black Mask and published his first novel, The Big Sleep, in 1939. He published only seven novels, among them Farewell My Lovely (1946) and The Long Goodbye (1953), all featuring tough, cynical detective Philip Marlowe. William Faulkner wrote the screen version of The Big Sleep, which starred Humphrey Bogart as Philip Marlow. Chandler also wrote Hollywood screenplays in the 1940s and early 50s, including Double Indemnity (1949) and Strangers on a Train (1951). He died in March 1959. There was a desert wind blowing that night. It was one of those hot, dry, Santa Ana's that come down through the mountain passes and curl your hair and make your nerves jump and your skin itch. On nights like that, every booze party ends in a fight. Meek little wives feel the edge of the carving knife and study their husbands' necks. Anything can happen."
http://www.kirjasto.sci.fi/rchandle.htm
http://www.america.net/~davdmock/chandler.htm
http://www.bookreporter.com/authors/au-chandler-raymond.asp
http://www.usatoday.com/weather/wsanta.htm
http://www.britannica.com/eb/article?eu=114902&tocid=10134&query=seth%
20carlo%20chandler
1960 - Brenda Lee hit #1 for the second time in the year with "I Want to Be Wanted". 1960 was a very good year for the young (age 15) songstress. In addition to her first #1 smash, "I'm Sorry" (July 18), Lee had two other songs on the charts: "Sweet Nothin's" (#4, April 18) and "That's All You Gotta Do" (#6, July 4).
1960- Neil Sedaka records "Calendar Girl", which will reach #4 in the US early the following year.
1960-Frank Sinatra had the #1 LP on the US album chart with "Nice 'n' Easy".
1962- James Brown's appearance at the Apollo Theatre in New York was recorded for a live album called "Live At the Apollo". The LP would go on to sell over a million copies and earn a reputation for being one of the finest concert albums ever made and was listed at #24 in Rolling Stone Magazine's 2003 list of the 500 greatest albums of all time.
1964—Top Hits
Do Wah Diddy Diddy - Manfred Mann
Last Kiss - J. Frank Wilson & The Cavaliers
We'll Sing in the Sunshine - Gale Garnett
I Don't Care (Just as Long as You Love Me) - Buck Owens
1972—Top Hits
My Ding-A-Ling - Chuck Berry
Burning Love - Elvis Presley
Nights in White Satin - The Moody Blues
Funny Face - Donna Fargo
1973-Art Garfunkel is awarded a gold album for his first solo L.P. "Angel Clare" which contains the hit, "All I Know".
1977- the first jockey to win more than $5 million in purses in one year was Steve Cauthen of Kentucky, whose purses this day amounted to $5,009,692.
1980-The British government presented Paul McCartney with a rhodium-plated medallion for being named "the best selling songwriter and recording artist in history", by The Guinness Book of Records. Since 1962, McCartney wrote or co-wrote 43 million-selling songs and sold over 100 million records.
1980—Top Hits
Another One Bites the Dust - Queen
Woman in Love - Barbra Streisand
He's So Shy - Pointer Sisters1988
Groovy Kind of Love - Phil Collins
What's on Your Mind (Pure Energy) - Information Society
Wild, Wild West - The Escape Club
Gonna Take a Lot of River - The Oak Ridge Boys
I Believe in You - Don Williams
1987-Michael Jackson held the top spot on the Billboard singles chart with "Bad".
1991- The final frontier for Gene Roddenberry, writer, best known for the creation of
"Star Trek."
1992 -- The Toronto Blue Jays defeated the Atlanta Braves, 4-2, in 11 innings in Game 6 to become the first non-US-based team to win the World Series. Forty-one year old Dave Winfield's 11th inning double is the key hit in Toronto's victory.
2000- Orlando Hernandez (8-0, 1.90) losses his first postseason game as the Mets defeat the Yankees on a tie breaking eight inning double by Benny Agbayani, 4-2. New York native John Franco gets the win ending the Yankees' record 14-game World Series winning streak.
2000- Roger Clemens is fined a reported $50,000 for throwing the jagged barrel of a shattered bat in the direction of Met catcher Mike Piazza in the first inning Game 2 of the World Series
2007- In a 13-1 rout of the Rockies, Red Sox second baseman Dustin Pedroia becomes the second player, and first rookie to hit a leadoff home run in a World Series opener. The 24-year old freshman, the 31st major leaguer to homer in his first Fall Classic appearance, joins Orioles' outfielder Don Buford who went yard in 1969 as a leadoff batter in Game 1 off Tom Seaver of the Mets.
World Series Champions This Date
1992Toronto Blue Jays
--------------------------------------------------------------

Baseball Poem

Baseball Poem

"I Dream of a Baseball Star"

by Gregory Corso

I dreamed Ted Williams

leaning at night

against the Eiffel Tower, weeping.

He was in uniform

and his bat lay at his feet

-- knotted and twiggy.

"Randall Jarrell says you're a poet!" I cried.

"So do I! I say you're a poet!"

H

e picked up his bat with blown hands;

stood there astraddle as he would in the batter's box,

and laughed! flinging his schoolboy wrath

toward some invisible pitcher's mound

-- waiting the pitch all the way from heaven.

It came; hundreds came! all afire!

He swung and swung and swung and connected not one

sinker curve hook or right-down-the middle.

A hundred strikes!

The umpire dressed in strange attire

thundered his judgment: YOU'RE OUT!

And the phantom crowd's horrific boo

dispersed the gargoyles from Notre Dame.

And I screamed in my dream:

God! throw thy merciful pitch!

Herald the crack of bats!

Hooray the sharp liner to left!

Yea the double, the triple!

Hosannah the home run!
--------------------------------------------------------------

SuDoku
The object is to insert the numbers in the boxes to satisfy only one condition: each row, column and 3x3 box must contain the digits 1 through 9 exactly once. What could be simpler?
http://leasingnews.org/Soduku/soduko-main.htm
--------------------------------------------------------------

Daily Puzzle
How to play:
http://www.setgame.com/set/puzzle_frame.htm
Refresh for current date:
http://www.setgame.com/set/puzzle_frame.htm
--------------------------------------------------------------


http://www.gasbuddy.com/
http://www.gasbuddy.com/GB_Map_Gas_Prices.aspx
http://www.gasbuddy.com/GB_Mobile_Instructions.aspx
--------------------------------------------------------------

Weather
See USA map, click to specific area, no commercials
--------------------------------------------------------------

Traffic Live---
Real Time Traffic Information
You can save up to 20 different routes and check them out
with one click, or type in a new route to learn the traffic live.
--------------------------------