Credit Officer
Mentor, Ohio
Small firm, 125 deals a month, help us grow, place leases, secure approvals. E-mail us to MattWelly@1acg.com or give us a call to
(800) 830-0084 ext. 203.
ACG Equipment Finance is a full service specialty finance and leasing company with an eye fixed firmly on the future.

Friday, September 14, 2007
Headlines---
NetBank/EverBank deal falls apart: confirmed
Correction: Bruce Kropschot is not selling candy
Next Tuesday, UAEL in Los Angeles
Classified Ads—Legal/Attorneys available
Ofria plays trumpet at Boston College game
Classified Ads---Help Wanted
Fitch Training Schedule
Anderson, Bohling, Wrenn new CLP's
Borrowing at Fed's discount window increases
30-year mortgage rate 6.21%,lowest since May
Greenspan says he was slow: subprime danger
Bank of America: $3 ATM Fee
News Briefs---
You May have Missed---
California Nuts Brief---
"Gimme that Wine"
Restaurant Review: Bistro Jeanty, Yountville,CA
Calendar Events
Snapple Real Facts
Today's Top Event in History
This Day in American History
Baseball Poem
SuDoku
Daily Puzzle
######## surrounding the article denotes it is a "press release"
Next Wednesday—Sales makes it Happen---Gerry Egan shares his favorite and most effective incentive plan for salespeople.
If you missed his first video, please go here:
http://forequipmentleasing.com/SalesMakeItHappen/GerryEganSalesMakeItHappen1.wmv
--------------------------------------------------------------

NetBank/EverBank deal falls apart: confirmed
by Christopher Menkin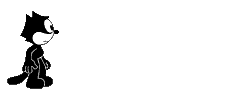 "I can confirm that the announced arrangement between EverBank and NetBank has not and apparently will not close as originally structured", perhaps due to mortgage issues you wrote about," Dwight Galloway, President and CEO of NetBank Business Finance told Leasing News. He has been on the telephone to brokers reassuring them, helping them with their future vendor programs and working at doing business. He believes that regardless of the NetBank outcome, his operation will continue funding broker business as always.

Dwight Galloway, CLP
President, CEO, NetBank Business Finance
Galloway's operation has been a top performer for NetBank, as well as being consistent the last twenty years. In November, 2001 NetBank purchased the operation from Resource Bancshares Mortgage Group, Inc., the parent then of Republic Leasing of South Carolina, founded by Galloway. The company was originally a syndicator of leases.
Leasing News believes that if NetBank Business Finance is up for sale as a unit, not part of the bank itself, there will be a line around the block for the 20 year consistently performing small ticket
leasing operation in both good and bad times.
A reliable source told Leasing News that the FDIC was actively involved in the sale of NetBank.
The FDIC has reportedly sent letters to banks asking for bids within 15 days on NetBank or each operating entity separately. In other words, the source stated NetBank is effectively in the hands of the FDIC.
In searching out the story, the FDIC office in Dallas reportedly has a team working on the bids, which can be obtained by calling 1-800-568-9161. A spokesman directed our call to the FDIC media
relations office in Washington, DC.
A spokesman for the FDIC in Washington, DC, said he could not make any comment, or even confirm or deny that the purchase by EverBank of NetBank has fallen apart, since he said both banks are open and operating.
Galloway commented, "You must have heard that from an individual that asked where an interested major banking institution could get information." He also intimated that he was willing to speak
with anyone interested in NetBank or NetBank Business Finance.
He believes there would be many interested in the finance/leasing operation.
"It is not the portfolio a company would primarily be interested in,"
he explains. "It is the people. I can tell you the first question a
potential buyer will ask me is: 'How do we keep all your people?'"
The NetBank web site states:
"NetBank is still actively working to transfer its deposit relationships to EverBank, an award-winning national financial services provider with an exceptional value proposition. When we announced our agreement with EverBank in May, we expected to first complete the sale of other bank investments to have the means necessary to meet the terms of the EverBank agreement. The sale of these investments is taking longer than originally anticipated.
"EverBank remains interested in acquiring NetBank customers, and we continue to believe our customers would be well served by EverBank. If we consummate the EverBank agreement, we will let our customers know what to expect from an account conversion standpoint as early as possible. If the agreement is not consummated, NetBank expects to pursue another partner for its deposit relationships based on direction it received from its primary regulator."
http://www.netbank.com/about_everbank.htm
Their last SEC filing, August 16, 2007:
NetBank ("NetBank, FSB"), a federally chartered savings bank and wholly-owned subsidiary of the Company, and Illinois Union Insurance Company ("Illinois Union") entered into a Settlement Agreement, Mutual Release and Policy Rescission dated as of August 21, 2007, providing for the settlement of NetBank, FSB's pending claims against Illinois Union and the payment of $19,250,000 to NetBank, FSB, subject to court approval of the settlement."
"FSB filed a complaint in January 2002 against Commercial Money Center, Inc. ("CMC"), Illinois Union, Safeco Insurance Company of America ("Safeco"), and Royal Indemnity Company ("Royal," and together with Illinois Union and Safeco, collectively referred to as the "Sureties").
In the report, they also estimated $172 million was the estimated total in light of the settlement with Illinois Union as described above. They have not collected this yes.
Regarding subprime mortgages, "...with respect to its NetBank Funding Services division, the Company's third-party conforming mortgage business. These impairment charges were estimated at $24.6 and $25.0 million, respectively, on both a pre- and after-tax basis. Additionally, the Company disclosed that the Office of Thrift Supervision (the "OTS") had notified NetBank, FSB that it was undercapitalized and must respond with a capital restoration plan that fully satisfies the regulations governing such plans by no later than September 13, 2007."
Neither EverBank or NetBank would provide a comment to Leasing News.
NETBANK INC
(Current report filing)
Filed 8/22/2007 For Period Ending 8/16/2007
http://leasingnews.org/PDF/netbank_pdf.pdf
Thursday story on NetBank/EverBank
http://www.leasingnews.org/archives/September%202007/09-13-07.htm
Dwight Galloway, CLP, CEO
NetBank Business Finance
dgalloway@netbankbusinessfinance.com
(803) 750-4100 Ext 8234
FAX (877) 682-6406
--------------------------------------------------------------

Correction: Bruce Kropschot is not selling candy
A typo in the press release headline was ours. It should have been M&A, relating to expanding into Canada, and not M&M, that he was selling these popular candies---as readers pointed out to us. Of course, maybe Bruce will hand out a package of M&M candies if you utilize his services. Below is Bruce in his M&M costume he is wearing for Halloween with his grandkids.
editor
Here is the proper release:
Kropschot Financial Services enters Canadian M&A Advisory Market through Swandel and Associates
Bruce Kropschot announces that Kropschot Financial Services, the leading merger and acquisition advisory firm for equipment and vehicle leasing and financing companies in the U.S., has entered the Canadian M&A market through a new relationship under which Swandel and Associates will represent Kropschot Financial Services in Canada. Swandel and Associates founder and President Hugh Swandel will work jointly with Kropschot Financial Services President Bruce Kropschot and Executive Vice President Jim Billings to provide Canadian leasing and financing companies with the expertise that Kropschot Financial Services has developed while arranging the sale of over 150 equipment and vehicle leasing and financing businesses in the U.S., Europe and South America over the past 21 years.
Based in Winnipeg, Manitoba, Swandel and Associates is a leading consulting firm for equipment and vehicle leasing and financing businesses throughout Canada. The firm has represented many Canadian leasing companies in securing financing facilities, and it also provides leasing industry expertise in mergers and acquisitions, strategic planning, training and technology solutions. Prior to founding the firm, Hugh Swandel held a variety of senior positions during his 10 years with National Leasing Group, a leading Canadian small ticket leasing company. Mr. Swandel was awarded the Canadian leasing industry's highest honor in 2006, being named Member of the Year by the Canadian Finance & Leasing Association.
Bruce Kropschot stated, "I have had the pleasure of working with Hugh Swandel on several client projects, and I have the highest respect for his capabilities and knowledge of the Canadian leasing market. We need his expertise in order to provide the highest level of service to equipment and vehicle leasing and financing companies in Canada. There are many privately owned leasing companies in Canada whose owners would benefit from an active M&A market like the one that Kropschot Financial Services has helped maintain in the U.S."
Headquartered in Vero Beach, Florida, Kropschot Financial Services has affiliated offices in 34 countries through its membership in International Network of M&A Partners, an exclusive global partnership of 62 M&A advisory firms that is ranked as one of the top organizations internationally in the number of middle market acquisitions completed.
KROPSCHOT FINANCIAL SERVICES
70 Beachside Drive, #101
Vero Beach, FL 32963
(772) 228-9808
www.kropschot.com
bkropschot@kropschot.com
--------------------------------------------------------------

Next Tuesday, UAEL in Los Angeles
UAEL Southern California Region Event
Southern California Educational Event

Tuesday, September 18, 2007
12:30 PM - 4:00 PM

Promerica Bank
888 S. Figueroa St. #100
Los Angeles , CA 90017
Phone: 213-613-5000
Attendee Cost
$0.00 (Member Price)
$10.00 (Non-Member Price)
To register for the event go to the Event Section of the website.
Event Description
The Key to Building & Sustaining Wealth (1:00-1:30 PM)
Presented By: Maria Contreras-Sweet
Maria is Chairwoman of the Board for "Promerica Bank" and is a highly sought after speaker in areas of investment, finance, and the Latino market.
SBA Products – How SBA Can Be Used For Funding Needs (1:45-2:15 PM)
Presented By: Alberto G. Alvarado
Alberto works as the District Director of the United States Small Business Administration and oversees a SBA loan portfolio of $1.2 billion and is responsible for creation/retention for 86,297 jobs.
Panel Discussion–Secrets to Sales / Sales Mgmt. (2:30-3:30 PM)
This discussion presents multiple views of sales techniques from four different leasing companies. You won't want to miss this portion of the program!
* Parking will be validated at location.
Event Contact
Barbara Griffith
Southern California Leasing
714-573-9804
bgriffith@socalleasing.com
Mohammed Ahsan
Quail Capital Corp.
818-843-8686
mahsan@quailcap.com
Bette Kerhoulas, CLP
PACIFICA CAPITAL
(949) 727-3711
bettek@pacifica-capital.com

--------------------------------------------------------------

Classified Ads—Legal
San Diego, CA
Experienced in-house corporate, equipment leasing and financial services attorney seeks position as managing or transactional counsel. Willing to relocate.
Cell Phone: 760-533-4058;
Email: sandidq@msn.com
Birmingham, Alabama
The lawyers of Marks & Weinberg, P.C. have over 30 years experience in dealing with virtually every type of equipment financing and are recognized throughout the industry for prompt, practical solutions and exemplary service. They offer cost-conscious, effective lease enforcement and good counsel.
Email: Barry@leaselawyer.com
Website: www.leaselawyers.com
California, National: city: Riverside
Ellen Stern - get results, reasonable pricing; numerous industry contacts, nearly 30 yrs exp.in SoCal, 20 yrs equip.: CFL license specialist, documentation, work-outs, litigated collections, recoveries; deal-maker.
Email: leaselaw@msn.com | UAEL
Connecticut, Southern New England: EVANS, FELDMAN & BOYER, LLC Collections, litigation, documentation, portfolio sales and financing, bankruptcy. We represent many of the national and local leasing companies doing business in this state. Past chairman EAEL legal committee. Competitive rates.
email: rcfeldman@snet.net EAEL
Law Firm - Service, Dallas, TX. ELA
Mayer regularly practices in leasing, secured financing, project development and finance and corporate finance.
email: dmayer@pattonboggs.com
Website: www.pattonboggs.com
Los Angeles, Statewide: CA. "ELA" Aggressive creditors rights law firm specializing in equipment leasing handling collection matters on a contingency, fixed fee or hourly basis. email:RGarwacki@prodigy.net
Los Angeles -statewide: CA "ELA "
Practice limited to collections, bankruptcy and problem accounts resolution. Decades of experience. 10-lawyer firm dedicated to serving you. Call Ronald Cohn, Esq. (818)591-2121 or email. Email: rrcohn@aol.com

Long Beach, CA
Wagner & Zielinski, successfully representing lessees/ lessors. Not a member of any leasing organization, therefore not beholden to special interests. Richard Wagner
(562) 216-2952 www.wzlawyers.com


Long Beach CA.
Paul Bent, helping settle deals that have gone bad. Attorney for 20+ years with GoodSmith & Co., now providing mediation and dispute resolution for lessees and lessors.
www.paulbent.com

National: Coston & Rademacher: Business attorneys serving the lease-finance industry since 1980. Transactional, documentation, corporate/finance, workouts, litigation, bankruptcy, portfolio management. Chicago-based national practice. Jim Coston, CLP (Members: UAEL, ELA, MAEL).
email: Jcoston@costonlaw.com
Website:www.costonlaw.com

Kenneth C. Greene, Northern California
Twenty years experience, reasonable fee, well-known in the industry, experience both sides, call for a free consultation. 415.806.2254, kenlaw100@aol.com

St. Louis County, MO. - statewide:
Defend clients sued by Popular Leasing USA and other assignees of Norvergence rental agreements. Also register and collect foreign judgments. Ronald J. Eisenberg, Esq.
Email: reisenberg@sl-lawyers.com
Schultz & Little L.L.P. www.sl-lawyers.com

Westport, CT: We represent finance companies, banks, lessors, etc., in replevins/seizures, collections and bankruptcy matters in Connecticut and New York. Flat fee, contingency and hourly rates.
Email: rchinitz@replevinlawyer.com
For a full listing of all "job wanted" ads, please go to:
http://www.leasingnews.org/Classified/Jwanted/Jwanted.htm
--------------------------------------------------------------

Ofria plays trumpet at Boston College game

Brian Ofria of Antares Leasing, Woodland Hills, CA, and his buddy Rocco Centorino play the National Anthem at the Boston College NC State football game on September 8, 2007.
"That is me in the orange shirt playing the trumpet. The guy with the tie is my buddy Rocco. We both live in Woodland Hills CA and we both graduated from Boston College. He in 1971 and I in 1978. My son is only 15 and he only plays the guitar.
"Rocco is a school teacher and a professional musician. He also wrote the cliff notes for the AP Physics exam. You can see Rocco's albums on his website which is www.centorino.com He has 4 CD's out there that have sold over 200000 copies so far.
"We got invited to play the Boston College NC State football game, which was this past Saturday. We saw a lot of old friends and had a great time. We were also guests in the Alumni associations' luxury box. That came in handy as the temperature was 96 degrees with a fair amount of humidity.
"Oh yes, BC won. 37-17"
Brian Ofria
Antares Leasing Corporation
23341 Ostronic Drive
Woodland Hills, CA 91367
Tel: (818) 519-8258
Fax: (323) 313-0949
Email: briano@antaresleasing.com

--------------------------------------------------------------

Leasing Industry Help Wanted
Business Developement Specialist

Business Development Specialist
(2 Positions)
Clearwater , Florida
Two years sales exp. 1-2 years leasing exp. For more info, please click here. Please email text resume to
h-r@ccclease.com .
No attachments please.
Founded in 1978, Commonwealth Capital Corp. has been helping lessors grow their equipment-leasing business. We offer true operating leases for in-demand information technology and medical equipment.
Credit Officer

Credit Officer
Mentor, Ohio
Small firm, 125 deals a month, help us grow, place leases, secure approvals. E-mail us to MattWelly@1acg.com or give us a call to
(800) 830-0084 ext. 203.
ACG Equipment Finance is a full service specialty finance and leasing company with an eye fixed firmly on the future.

EFD Credit Officer


EFD Credit Officer III
Walnut Creek, CA
You will underwrite equipment finance and lease transactions primarily using credit scoring systems. Requires 5 years lending experience including underwriting.
CLICK HERE for a detailed description and resume submission info.

Visit www.bankofthewest.com, for more information. Bank of the West and its subsidiaries are equal opportunity/affirmative action employers.


Relationship Manager

Relationship Manager
Minneapolis, MN
Primary contact for brokers/lessors. Coordinates development and execution of programs, represents Company at trade association conferences, implements strategy to best serve the brokers/lessor marketplace. Requires 4 year degree or equivalent industry experience.
To apply e-mail resumes attention of Brad Peterson bpeterson@predictifund.com and careers@advanceme.com. Background Checks are required. EOE
Predictifund, a subsidiary of Capital Access Network, Inc. (CAN) providing equipment financing and working capital options to brokers.

----------------------------------------------------------------

Fitch Training Schedule
We wanted to let you know about the Credit Training Workshops we have coming up in the second half of the year. Fitch Training now offers workshops in 12 cities around the world and delivers highly interactive, case study based training across Financial Institutions, Corporate Credit and Structured Finance / Securitization.
For a printable PDF version of this document click here

Should you have any questions regarding the above workshops or be interested in having a similar workshop tailored to the specific needs of your organization, please contact me on 011 44 20 7201 2770 or visit our website www.FitchTraining.com

Sarah Butt
Marketing Manager
011 44 20 7201 2770
sarah.butt@fitchtraining.com

E-mail reference number: 651
(When registering on our website please use the above number when filling in the Survey of Registration details).

Fitch Training
28 Headfort Place,
London,
SW1X 7DH .

---------------------------------------------------------------
### Press Release ###########################

Anderson, Bohling, Wrenn new CLP's
The Board of Directors of the Certified Leasing Professional (CLP) Foundation is very pleased to announce that three new CLP candidates completed the CLP Program, attended an Institute for Leasing Professionals hosted by their employer, LeaseTeam, Inc., then sat for and successfully passed the CLP Exam. Our congratulations go out to the following new Certified Lease Professionals.

Randy P. Anderson, CLP
LeaseTeam, Inc.
Modesto, CA 95350

Janice Bohling, CLP
LeaseTeam, Inc.
Omaha, NE 68137

Van Wrenn, CLP
LeaseTeam, Inc.
Omaha, NE 68137
The CLP Foundation is the official governing body for the Certified Lease Professional ("CLP") Program. The CLP designation sets the standard for professionalism in the leasing industry. This designation identifies and recognizes individuals within the leasing industry who have demonstrated their competency through continued education, testing and conduct. This designation is the only internationally recognized lease certification program in the world.

We invite you to visit our web site -- www.clpfoundation.org for detailed information about the CLP Foundation and the CLP Program. For further information about our Mentor Program and Anonymous Test Taking Program, please contact Cindy Spurdle at 610/687-0213 or cindy@clpfoundation.org.

Cynthia W. Spurdle
Executive Director
CLP Foundation
PO Box 302
Wayne, PA 19087
PH: 610/687-0213
FAX: 610/687-4111
E-mail: cindy@clpfoundation.org
www.clpfoundation.org
Why I became a CLP....
http://www.leasingnews.org/CLP/Index.htm

Business Development Specialist
(2 Positions)
Clearwater , Florida
Two years sales exp. 1-2 years leasing exp. For more info, please click here. Please email text resume to
h-r@ccclease.com .
No attachments please.
Founded in 1978, Commonwealth Capital Corp. has been helping lessors grow their equipment-leasing business. We offer true operating leases for in-demand information technology and medical equipment.
### Press Release ###########################
--------------------------------------------------------------

News Briefs----
Borrowing at Fed's discount window increases amid signs the credit crisis is easing
http://www.signonsandiego.com/news/business/20070913-1500-fed-borrowing.html
30-year mortgage rate at 6.21%, lowest since May
http://www.usatoday.com/money/economy/housing/2007-09-13-mortgage-rates_N.htm
Greenspan says he was slow to see subprime danger
http://www.usatoday.com/money/economy/2007-09-13-greenspan-bernanke_N
.htm?loc=interstitialskip
Bank of America: $3 ATM Fee
http://www.time.com/time/business/article/0,8599,1661631,00.html
Boeing year-to-date orders surge ahead of Airbus
http://investing.reuters.co.uk/news/articleinvesting.aspx?type=tnBusinessNews&story
ID=2007-09-13T152328Z_01_N13351451_RTRIDST_0_BUSINESS-BOEING-AIRBUS-OR
DERS-DC.XML
Google founders pay $1.3M to park jet at Mt. View NASA airport
http://www.ajc.com/business/content/business/stories/2007/09/13/Google_0913.html
---------------------------------------------------------------


You May have Missed---
California marks marriage milestone: majority are unwed
http://www.mercurynews.com/search/ci_6869284?IADID=Search-www.mercurynews.
com-www.mercurynews.com
----------------------------------------------------------------


California Nuts Briefs---
Schwarzenegger signs bill banning cell phones for teen drivers
http://www.sacbee.com/111/story/377825.html
----------------------------------------------------------------


"Gimme that Wine"
Castello di Amorosa
Only in Napa could a guy spend fourteen years and countless millions building a 121,000 square-foot castle to a collective yawn.
http://biteclub.pressdemocrat.com/default.asp?item=675294
Kansas Vineyards Getting Grapes Elsewhere
http://www.kbsd6.com/Global/story.asp?S=7066302
New Grapes Abound With Old World Flavor
http://www.nytimes.com/2007/09/12/dining/12grap.html?_r=1&ref=dining&oref=slogin
Wine Prices by vintage
http://www.winezap.com
http://www.wine-searcher.com/
US/International Wine Events
http://www.localwineevents.com/
Winery Atlas
http://www.carterhouse.com/atlas
Leasing News Wine & Spirits Page
http://two.leasingnews.org/Recommendations/wnensprts.htm
The London International Vintners Exchange (Liv-ex) is an electronic exchange for fine wine.
http://www.liv-ex.com/
----------------------------------------------------------------

Restaurant Review
Bistro Jeanty, Yountville, California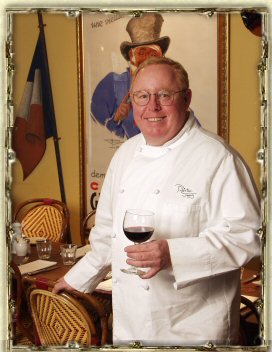 Philippe Jeanty, Chef and Owner
One of my secrets...When it first opened, only
the locals came here. Many did not talk about
it as they can remember when you didn't need
a reservation to get into the Laundry. The
prices here are much less, more real bistro,
with great food. Not fancy, just great food.
Ask Bruce Lurie as his wine group came to Napa
a few years ago, and he brought his wife for an anniversary dinner.
I suggested Bistro Jeanty. He said his table was
right next to a star group, including Robert Redford.
He says his wife will never forget the night.
Bistro Jeanty, 6510 Washington Street, Yountville,
707.944.0103
http://biteclub.pressdemocrat.com/default.asp?item=674720
(for other reviews: please go here:
http://two.leasingnews.org/Recommendations/rstrnt.htm
----------------------------------------------------------------

Calendar Events This Day
National Cream Filled Donut Day
http://holidayinsights.com/moreholidays/September/creamfilleddonut.htm
Nicaragua: Battle of San Jacinto Day
National holiday. Commemorates the 1856 defeat of US Invader William Walker.
https://www.cia.gov/library/publications/the-world-factbook/geos/nu.html
Saint feast Days
http://www.catholic.org/saints/f_day/sep.php
----------------------------------------------------------------

A compass needle does not point directly north.
http://www.ussartf.org/compass_basics.htm
----------------------------------------------------------------

Today's Top Event in History
1868 - The first recorded hole-in-one at golf was scored by Tom Morris at Prestwick in Scotland.
[headlines]
----------------------------------------------------------------

This Day in American History
1716--- First lighthouse in US lit (Boston Harbor)
1752-- England and colonies adopt Gregorian calendar, 11 days disappear.
1847- Gen. Winfield Scott entered Mexico City. A Battalion of U.S. Marines made its presence felt at the "halls of Montezeuma." The United States was later able to claim a large Mexican territory, including what was to become the state of California
In 1850 (following the gold rush fever of 1849).
1814 - An attorney in Washington, DC, Frances Scott Key, was aboard a warship that was bombarding Fort McHenry, the outpost guarding the city of Baltimore, Maryland. Key wrote what would become famous words to express his emotions. Those words would become "The Star-Spangled Banner", which officially became the national anthem of the United States by an act of Congress in 1931.
1847 - Mexico City was occupied by US troops after the defeated forces of General Santa Anna were forced to abandon the city. The day before, young Mexican cadets had tried unsuccessfully to defend the fortified hill of Chapultepec. With the occupation of Mexico City, the United States-Mexico conflict virtually came to an end. While some call the 1846-48 period the "Mexican War," others call it the "US Invasion".
1850--Big earthquake felt in San Francisco. Fourth Great Fire destroyed 150 buildings in the area bounded by Dupont, Montgomery, Washington and Pacific streets. Loss set at $500,000. The fire broke out in the Philadelphia House on the north side of Jackson between Grant and Kearny. The San Francisco, Empire and Protection fire companies fought the blaze but had no water. The most damage in the 1906 Earthquake came from the fires, not the earthquake itself.
1861- The first Civil War Naval Battle took place at Pensacola, FL. Lieutenant John Henry Russell descended upon the Confederate navy yard at Pensacola at 2 a.m. He had sailed the frigate Colorado past shore batteries in the dark, and with a force of 100 sailors and Marines, went for the southern privateer five gun Judah in the shipyard. After hand-to-hand fighting, the contingent burned the vessel to the waterline and left. They burned the five-gun steamer Judah, lying at anchor, and spike the only gun in the yard. There were no Confederate casualties. three of the Union troops were killed and four wounded President Lincoln thanked Russell personally and the Navy Department honored him.
1882- Birthday of Winnifred Sprague Mason Huck, U.S. Congressional Representative from Illinois, serving out the term of her late father 1922-23. She broke the rules about freshmen being still and introduced a number of bills including the call for independence for the Philippine Islands. She was an investigative reporter who even went to jail for four months under an assumed name to bring to light the abuses in prison as well as the difficulties in "going straight" afterwards.
1868 - The first recorded hole-in-one at golf was scored by Tom Morris at Prestwick in Scotland.
1874 -- The White Leagues, paramilitary organizations dedicated to the restoration of lily-white rule in Louisiana, temporarily seize control of the state government in a bloody coup d'etat. 38 killed. 79 wounded.
http://www.jimcrowhistory.org/scripts/jimcrow/map.cgi?city=new%20orleans&state=louisiana
http://civilwar.bluegrass.net/AftermathAndReconstruction/raceriots.html
1886- George K. Anderson of Memphis, TN, received a patent on typewriter ribbon.
1886-Birthday of "'Round 'Bout Midnight": Stanley "Midnight Assassin" Ketchel, heavyweight boxing champ, considered the middleweight champion of all time.
http://www.ibhof.com/ketchel.htm
1889- Hull House in Chicago opened its doors. Formed by Jane Addams and Ellen Starr, it was the first major settlement house in the United States. In its first year of operation, it hosted more than 50,000 people. In all, there would be more than 600 residents at various times ranging from some of the most influential social reformers of the day to a future prime minister of Canada - and just about everyone in between. Hull House under Addams, in addition to social work and reform, served as the "mother house" for the meeting and networking of reformers who then went out to change the world.
1897-Birthday of Margaret Fogarty Rudkin, American businesswoman. who started making a healthy bread for one of her sons in 1937 and parlayed those few loaves of bread it into a major commercial company, Pepperidge Farms. The company had sales of $32 million a year when she and husband sold out to Campbell Soup. She stayed as president - supervising the day to day operations personally as she had from the beginning - until a year before her death in 1967 of breast cancer, a disease from which she had since 1956. Her noted collection of cookbooks was donated to the Pequot Library in Southport, Connecticut.
1900 ---Jazz Trumpet player Kid Rena born.
http://www.redhotjazz.com/kidrena.html
1901 - Vice President Theodore Roosevelt is sworn in as the 26th President of the United States upon the death of William McKinley, who was shot eight days earlier.
1916 - Pitcher Christy Mathewson won the last pitching assignment of his major- league career. He had a total of 373 wins, 188 losses, 83 shutouts in 636 games, and he struck out 2,511 batters.
1921- Constance Baker Motley , U.S. District judge who framed many of the early civil rights cases. CBM influenced legal desegregation interpretations in nine victories before the U.S. Supreme Court. She was the first Afro-American woman to become a federal judge (1966) and only woman borough president of Manhattan (1965).
http://www.jtbf.org/five_firsts/Motley_C.htm
http://www.toptags.com/aama/bio/women/cmotley.htm
1926- seventeen-year-old Benny Goodman's first recording session ( with Ben Pollack and his Californians), Chicago, IL.
1927 - Gene Austin recorded one of the first million sellers; his composition, "My Blue Heaven", for Victor Records.
1929 -- Ella May Wiggins and other workers are riding in the back of an old pick-up truck to a union meeting, when local vigilantes, thugs, and a sheriff's deputy force the truck off the road and begin shooting at it. Ella May is killed. Labor union organizers appear in Gastonia, Carolina. The textile mill workers there eagerly flock to the union, but when the mill owners refuse to recognize the union, a strike breaks out in June of this year. Prominent on the union picket lines is Ella May Wiggins, a 29-year-old mother of nine children who had been working the night shift at one of the mills. When some of her children come down with whooping cough, Ella May asks the mill foreman to put her on the day shift so she can care for her sick babies. The foreman refuses and Ella May is forced to quit her job. With no money for medicine, four of her children die. From this point on, she becomes a militant in the strike movement. Her songs, with the older melancholy of mountain ballads, help cheer on fellow picketers.
(See middle of this: http://www.beachonline.com/textile.htm )
http://www.charleston.net/stories/022904/sta_29slain.shtml
http://www.ibiblio.org/uncpress/chapters/smith_ncwomen.html
1948 -- Milton Berle starts his TV career on Texaco Star Theater.
http://us.imdb.com/name/nm0000926/
http://www.cnn.com/2002/SHOWBIZ/News/03/27/milton.berle.obit/
1937 - The mercury soared to 92 degrees at Seattle, WA, a record for September.
1938-Birthday of Niara Sudarkasa, Black-Afro-American anthropologist and president of Lincoln University in Pennsylvania. She is an authority on African and Black Afro-American women and families. NS is one of the leading scholars of the U.S. and has served on more than 20 boards and task forces in the furtherance of race relations.
http://www.malaspina.com/site/person_1090.asp
1942-EDSON, MERRITT AUSTIN Medal of Honor
Rank and organization: Colonel, U.S. Marine Corps. Born: 25 April 1897, Rutland, Vt. Appointed from: Vermont. Other Navy awards: Navy Cross with Gold Star, Silver Star Medal, Legion of Merit with Gold Star. Citation: For extraordinary heroism and conspicuous intrepidity above and beyond the call of duty as Commanding Officer of the 1st Marine Raider Battalion, with Parachute Battalion attached, during action against enemy Japanese forces in the Solomon Islands on the night of 13-14 September 1942. After the airfield on Guadalcanal had been seized from the enemy on 8 August, Col. Edson, with a force of 800 men, was assigned to the occupation and defense of a ridge dominating the jungle on either side of the airport. Facing a formidable Japanese attack which, augmented by infiltration, had crashed through our front lines, he, by skillful handling of his troops, successfully withdrew his forward units to a reserve line with minimum casualties. When the enemy, in a subsequent series of violent assaults, engaged our force in desperate hand-to-hand combat with bayonets, rifles, pistols, grenades, and knives, Col. Edson, although continuously exposed to hostile fire throughout the night, personally directed defense of the reserve position against a fanatical foe of greatly superior numbers. By his astute leadership and gallant devotion to duty, he enabled his men, despite severe losses, to cling tenaciously to their position on the vital ridge, thereby retaining command not only of the Guadalcanal airfield, but also of the 1st Division's entire offensive installations in the surrounding area.
1944 -the Great Atlantic Hurricane passed near Cape Hatteras, NC. A few days before it was a category 5 hurricane with winds near 160 mph. At Cape Henry, VA sustained winds of 134 mph with gusts to 150 occurred. The storm raced into New England. 46 were killed on land and over 300 were lost at sea. Total damage was $122 million The hurricane destroyed the Atlantic City, NJ boardwalk.
1944--*KEATHLEY, GEORGE D. Medal of Honor
Rank and organization: Staff Sergeant, U.S. Army, 85th Infantry Division. Place and date: Mt. Altuzzo, Italy, 14 September 1944. Entered service at: Lamesa, Tex. Birth: Olney, Tex. G.O. No.: 20, 29 March 1945. Citation: For conspicuous gallantry and intrepidity at risk of life above and beyond the call of duty, in action on the western ridge of Mount Altuzzo, Italy. After bitter fighting his company had advanced to within 50 yards of the objective, where it was held up due to intense enemy sniper, automatic, small arms, and mortar fire. The enemy launched 3 desperate counterattacks in an effort to regain their former positions, but all 3 were repulsed with heavy casualties on both sides. All officers and noncommissioned officers of the 2d and 3d platoons of Company B had become casualties, and S/Sgt. Keathley, guide of the 1st platoon, moved up and assumed command of both the 2d and 3d platoons, reduced to 20 men. The remnants of the 2 platoons were dangerously low on ammunition, so S/Sgt. Keathley, under deadly small arms and mortar fire, crawled from 1 casualty to another, collecting their ammunition and administering first aid. He then visited each man of his 2 platoons, issuing the precious ammunition he had collected from the dead and wounded, and giving them words of encouragement. The enemy now delivered their fourth counterattack, which was approximately 2 companies in strength. In a furious charge they attacked from the front and both flanks, throwing hand grenades, firing automatic weapons, and assisted by a terrific mortar barrage. So strong was the enemy counterattack that the company was given up for lost. The remnants of the 2d and 3d platoons of Company B were now looking to S/Sgt. Keathley for leadership. He shouted his orders precisely and with determination and the men responded with all that was in them. Time after time the enemy tried to drive a wedge into S/Sgt. Keathley's position and each time they were driven back, suffering huge casualties. Suddenly an enemy hand grenade hit and exploded near S/Sgt. Keathley, inflicting a mortal wound in his left side. However, hurling defiance at the enemy, he rose to his feet. Taking his left hand away from his wound and using it to steady his rifle, he fired and killed an attacking enemy soldier, and continued shouting orders to his men. His heroic and intrepid action so inspired his men that they fought with incomparable determination and viciousness. For 15 minutes S/Sgt. Keathley continued leading his men and effectively firing his rifle. He could have sought a sheltered spot and perhaps saved his life, but instead he elected to set an example for his men and make every possible effort to hold his position. Finally, friendly artillery fire helped to force the enemy to withdraw, leaving behind many of their number either dead or seriously wounded. S/Sgt. Keathley died a few moments later. Had it not been for his indomitable courage and incomparable heroism, the remnants of 3 rifle platoons of Company B might well have been annihilated by the overwhelming enemy attacking force. His actions were in keeping with the highest traditions of the military service.
1951- In a 9-6 loss to the Red Sox at Fenway Park, rookie Bob Nieman hits consecutive dingers off Mickey McDermott becoming the first player to hit home runs in his first two career at bats in the majors. In his third trip to the plate, the St. Louis Browns freshman beats out a bunt for a base hit.
1956---Top Hits
Hound Dog/Don't Be Cruel - Elvis Presley
Whatever Will Be Will Be (Que Sera Sera) - Doris Day
The Flying Saucer (Parts 1 & 2) - Buchanan & Goodman
I Walk the Line - Johnny Cash
1957- "Have Gun, Will Travel," so read the business card of Paladin (Richard Boone), a loner whose pro­fessional services were available for a price. This western also featured Kam Tong as his servant, Hey Boy. The show was extremely popular and ranked in the top five for most of its run. My father Lawrence Menkin wrote many of the episodes.
http://www.museum.tv/archives/etv/H/htmlH/havengunwil/havegunwil.htm
http://www.hgwt.com/
1963-The Beach Boys' "Surfer Girl" peaks at #7 on the pop singles chart.
1964---Top Hits
The House of the Rising Sun - The Animals
Because - The Dave Clark Five
Bread and Butter - The Newbeats
I Guess I'm Crazy - Jim Reeves
1965--- The Television show "F-Troop" premiers.
1965--Birthday of American composer Shawn Patterson, Massachusetts.
1967- "Ironsides." This crime series starred Raymond Burr as Robert T. Iron side, Chief of Detectives for the San Francisco Police Department (he was in a wheelchair, paralyzed from an assassination attempt).Also featured were Don Galloway as his assistant, Detective Sergeant Ed Brown, Barbara Anderson as Officer Eve Whitfield, Don Mitchell as Mark Sanger, Ironside's personal assistant, Gene Lyons as Commissioner Dennis Randall, Elizabeth Baur as Officer Fran Balding and Joan Pringle as Diana, Mark's wife.
http://us.imdb.com/title/tt0107951/
http://www.museum.tv/archives/etv/B/htmlB/burrraymond/burrraymond.htm
1968-Big Brother and the Holding Company's LP, "Cheap Thrills" enters the LP chart -- where it will stay for 29 weeks, including 8 at #1.
1970 - The temperature at Fremont, OR, dipped to 2 above zero to equal the state record for September set on the 24th in 1926.
1970 - No. 1 Billboard Pop Hit: ``Ain't No Mountain High Enough,'' Diana Ross. The song is the first solo effort by the singer to reach No. 1.
1972- "The Walton's." This epitome of the family drama spawned nearly a dozen knock-~offs during its nine-year run on CBS. The drama was based on creator/writer Earl Hamner Jr's experiences grow­ing up during the Depression in rural Virginia. It began as the TV movie "The Homecoming," which was so well-received that it was turned into a weekly series covering the years 1933—43. The cast went through numerous changes through the years; the principals were: Michael Learned as Olivia Walton, mother of the clan, Ralph Waite as John Walton, father, Richard Thomas as John-Boy, eldest son, Jon Walmsley as son Jason, Judy Norton Taylor as daughter Mary Ellen, Eric Scott as son Ben, Mary Beth McDonough as daughter Erin, David W. Harper as son Jim-Bob and Kami Cotler as daughter Elizabeth. The Walton grandparents were played by Ellen Corby (Esther) and Will Geer (Zeb). The last telecast aired Aug 20, 1981
http://www.geocities.com/TelevisionCity/2792/walton1.htm
1972---Top Hits
Alone Again (Naturally) - Gilbert O'Sullivan
Long Cool Woman (In a Black Dress) - The Hollies
Baby Don't Get Hooked on Me - Mac Davis
Woman (Sensuous Woman) - Don Gibson
1973 - For his hit single "The Twelfth of Never," Donny Osmond received a gold record. Released in March of 1973, the son was one of five that went gold for the young Osmond. His other solo successes were: "Sweet & Innocent", "Go Away Little Girl", "Hey Girl" and "Puppy Love".
1974---"I Shot the Sheriff" by Eric Clapton topped the charts and stayed there for a week.
1975- the first Catholic saint who was born in America was Elizabeth Ann Bayley Seton, who was born into a Episcopalian family in New York City on August 28, 1774, was canonized this day. The mother of five children, she founded the Society for the Relief of Poor Widows with Small Children in 1797. She converted to Roman Catholicism in New York City in 1805 and founded an order of nuns, the Sisters of Charity of St. Joseph. She died on January 4, 1821, in Emmetsburg, MD, was beatified on March 17, 1963, at the Vatican, Rome, by Pope John XXIII, and was canonized this day in 1975.
1978 - The first episode of the television series "Mork & Mindy", starring Robin Williams as Mork and Pam Dawber as Mindy, debuted on ABC-TV. Mork made an earlier appearance in February, 1978, during an episode of "Happy Days".
http://www.timstvshowcase.com/mork.html
http://us.imdb.com/title/tt0077053/
http://www.tvtome.com/tvtome/servlet/ShowMainServlet/showid-1520
1980---Top Hits
Upside Down - Diana Ross
All Out of Love - Air Supply
Fame - Irene Cara
Lookin' for Love - Johnny Lee
1984 - The first MTV Awards ceremonies are held at New York's Radio City Music Hall, co-hosted by Dan Aykroyd and Bette Midler.
1985- "Golden Girls" premiere on TV.. This comedy starred Bea Arthur, Betty White, Rue McClanahan and Estelle Getty as four divorced/wid­owed women sharing a house in Florida during their golden years. The last episode aired Sept 14, 1992 but the show remains popu­lar in syndication.
http://timvp.com/goldgirl.html
1985 - At Radio City Music Hall in New York City, the first "MTV Video Music Awards" were presented. The Cars won "Best Video" for "You Might Think" while Michael Jackson won "Best Overall Performance" and "Choreography" for his "Thriller" video.
1985 - The Reverend Benjamin Weir, an American missionary, was released after being held captive for 16 months by Shiite Muslim kidnappers in Lebanon.
1987 - A record for the skateboard high jump was set when Tony Magnuson went 9.5 feet above the top of the U-ramp.
1987 - Thunderstorms developing along a cold front produced severe weather from Minnesota to Texas. Thunderstorms in Iowa produced baseball size hail at Laporte City, and 80 mph winds at Laurens. Hail caused more than ten million dollars damage to crops in Iowa. Thunderstorms in Missouri produced wind gusts to 75 mph at Missouri City and Kansas City. A thunderstorm in Texas deluged the town of Fairlie with two inches of rain in just two hours
1988---Top Hits
Sweet Child o' Mine - Guns N' Roses
Simply Irresistible - Robert Palmer
Perfect World - Huey Lewis & The News
(Do You Love Me) Just Say Yes - Highway 101
1988 - Thunderstorms produced severe weather over the Texas panhandle during the evening hours. One thunderstorm spawned a strong (F-2) tornado in the southwest part of Amarillo, and deluged the area with five inches of rain. The heavy rain left roads under as much as five feet of water, and left Lawrence Lake a mile out of its banks. Hurricane Gilbert lost some of its punch crossing the Yucatan Peninsula of Mexico. Its maximum winds diminished to 120 mph.
1990- Ken Griffey, Sr. , and Ken Griffey, Jr., father and son, hit unprecedented back-to-back home runs for the Seattle Mariners in a game against the California Angeles. Kirk McCaskill was the pitcher. The Mariners lost, 7-5.
1991-- "I Adore Mi Amor" by Color Me Badd topped the charts and stayed there for 2 weeks.
1994---Top Hits
I' ll Make Love To You- Boyz II Men
Stay (I Missed You) (From "Reality Bites")- Lisa Loeb
Stroke You Up- Changing Faces
When Can I See You- Babyface
1996- Mark McGwire hits his 50th home run off Cleveland hurler Chad Ogea becoming the 13th player in major league history to reach that plateau. The Cardinal first baseman gives the milestone ball to his eight-year-old son, Matthew.
1998 - A new talk show, The Roseanne Show, debuted in syndication in more than 150 stations in the country. It was Roseanne's first major television project since her hit ABC sitcom Roseanne ended its 9-year run in May 1997.
http://us.imdb.com/name/nm0001683/
http://abc.go.com/primetime/realroseanne/index.html
1999- The free "Sheryl Crow and Friends" concert is held in New York's Central Park. She is joined on stage at different times by Keith Richards, Stevie Nicks, The Dixie Chicks, Eric Clapton, Chrissie Hynde and Sarah McLachlan. The second hour of the concert is broadcast live on Fox.
1999---Top Hits
Unpretty- TLC
Bailamos- Enrique Iglesias
Summer Girls- LFO
She s All I Ever Had- Ricky Martin
2002- Barry Bonds ties Hank Aaron for the most 100-RBI seasons by a National League player as he drives in his 100th run of the season for the 11th time in his career. The major league record is13 shared by Jimmie Foxx, Lou Gehrig, and Babe Ruth. Saying his heart has always been in San Francisco, Barry Bonds avoids arbitration by agreeing to a five-year, $90 million deal with the Giants. The contract also calls for 10-year personal services commitment at the end of the 37-year left fielder's playing days.
2002 Chin-Feng Chen becomes the first Taiwan-born player to appear in the major leagues as he walks and scores as a pinch-hitter for the Dodgers against the Rockies. The 24-year-old first baseman-outfielder played for the 1990 Taiwan team which won the Little League World Series.
2003---Top Hits
Shake Ya Tailfeather- Nelly, P. Diddy & Murphy Lee
Baby Boy- Beyonce Featuring Sean Paul
Right Thurr- Chingy
Into You- Fabolous Featuring Tamia Or Ashanti
--------------------------------------------------------------

Baseball Poem
THERE WAS A BALL GAME SOMEWHERE
by Tim Peeler
Before video parlors, PCs and
Nintendo, on our ragged bicycles
We scrambled to one house or the other—
Hefners, Peelers, then the Swansons who moved
In the neighborhood, sometimes the Coffeys
From church, or the Swansons' friends from their church -
For the really big affairs with full teams,
Baseball games with football scores. Out in the heat
Most of the day, just breaking for lunchtime—
Easy pitches and little guys taking
Big cuts, ghost runners and no catcher, weird
Rules like ground rule doubles for balls driven
Into the short cow pasture fence in left
Or how to play a pop fly that rolled off
The eight-sided parsonage roof or smacked
The huge oak trees in center field or the
Maple in right-center.
Barefoot sometimes, always in shorts only,
Crew cuts and popsicle stains on our mouths—
Before Play Station and VCRs there
Was a baseball game somewhere in dust and
Sweltering heat, a game to be played by
Our rules only.
--- with the permission of the author, from his
book of baseball poetry.
--------------------------------------------------------------

SuDoku
The object is to insert the numbers in the boxes to satisfy only one condition: each row, column and 3x3 box must contain the digits 1 through 9 exactly once. What could be simpler?
http://leasingnews.org/Soduku/soduko-main.htm
--------------------------------------------------------------

Daily Puzzle
How to play:
http://www.setgame.com/set/puzzle_frame.htm
Refresh for current date:
http://www.setgame.com/set/puzzle_frame.htm
--------------------------------