2 years+ small ticket ($150k and under) experience
We offer the ability to structure and fund Vendor Programs, great
commission splits; friendly support staff in beautiful Carlsbad, CA.
Remote office work is acceptable for the right candidate.
More Info: click here or Email resumes@ilslease.com
ILS is a direct lender specializing in
Vendor Program business.
www.ilslease.com
Friday, September 11, 2009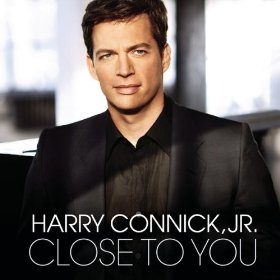 Headlines---
Bob Krause Recovering Well
Classified Ads---Syndicator
Lombard Exits Broker Marketplace
New Hires---Promotions
Classified Ads---Help Wanted
Alexa Ranks Leasing Media Website
View from the Top by Steve Chriest
"Ending the Crisis in Sales Management"
Fernando's View by Fernando F. Croce
Extract/Flame & Citron
Easy Virtue/Treeless Mountain/Le Jour Se Leve
Beige Report -Lending Declined/Lack of Available Credit
Classified ads- Back Office
Expensive Lease Extensions
News Briefs----
Mortgage rates inch downward
Geithner says recovery requires more time
After a Year of Crisis, Taking Stock
FifthThird's head of commercial banking leaving
Hugh Hefner files for divorce from wife
Tavern on the Green Files for Bankruptcy
Ellen DeGeneres- a 'Compassionate' Idol Judge
You May have Missed---
Wells Fargo exec & Madoff Malibu Beach Home
California Nuts Brief---
Sports Brief---
"Gimme that Wine"
Today's Top Event in History
This Day in American History
Baseball Poem
SuDoku
Daily Puzzle
GasBuddy
Weather, USA or specific area
Traffic Live----
######## surrounding the article denotes it is a "press release"
--------------------------------------------------------------

--------------------------------------------------------------

--------------------------------------------------------------

--------------------------------------------------------------

--------------------------------------------------------------

Classified Ads---Help Wanted

Lease Corporation of America is seeking a select group of business development professionals to participate in our Independent Sales Associate program.
This is a commission only program that can lead to permanent employ with base salary, commission and benefits.
John Martella
LCA Financial, llc
President
Phone: 800.800.8098 ext. 5209
Direct: 248.743.5209
jmartella@leasecorp.com
2 years+ small ticket ($150k and under) experience
We offer the ability to structure and fund Vendor Programs, great
commission splits; friendly support staff in beautiful Carlsbad, CA.
Remote office work is acceptable for the right candidate.
More Info: click here or Email resumes@ilslease.com
ILS is a direct lender specializing in
Vendor Program business.
www.ilslease.com

Sales positions in our Calabasas, CA office
2 years+ small ticket or mid market experience
Established customer/vendor relationships a plus. Base
plus commission. Submit resume to: jobs@TEQlease.com
TEQlease provides customized equipment leasing solutions for businesses.
www.TEQlease.com
--------------------------------------------------------------

--------------------------------------------------------------

--------------------------------------------------------------

--------------------------------------------------------------

--------------------------------------------------------------

--------------------------------------------------------------

-------------------------------------------------------------

News Briefs----
---------------------------------------------------------------

You May have Missed---
----------------------------------------------------------------


California Nuts Briefs---
----------------------------------------------------------------

Sports Briefs----
----------------------------------------------------------------


"Gimme that Wine"
Wine Prices by vintage
http://www.winezap.com
US/International Wine Events
http://www.localwineevents.com/
http://www.wine-searcher.com/
Winery Atlas
http://www.carterhouse.com/atlas/
Leasing News Wine & Spirits Page
http://two.leasingnews.org/Recommendations/wnensprts.htm
The London International Vintners Exchange (Liv-ex) is an electronic exchange for fine wine.
http://www.liv-ex.com/
----------------------------------------------------------------

Today's Top Event in History
[headlines]
----------------------------------------------------------------

This Day in American History
1743- Sarah Franklin Bache birthday, took over the collecting of money to provide clothing for Gen. Washington's army during the American Revolution. In order to make the money go further, she took part of it to buy raw linen cloth. She then had the material cut into shirt patterns at her own home, and she and her friends (and servants) hand-sewed 2,005 shirts themselves - a prodigious accomplishment that would have warranted the highest military awards had it been done by men. From before her marriage and throughout (along with having seven children) she also served as host for her father, Benjamin Franklin. In writing about Sarah Franklin Bache in the past, several readers noted that they were taught in school that Franklin was unmarried. Well, technically, yes, he was unmarried under the law - and absolutely, he was not single. Deborah Read was unable to find her husband to divorce him after meeting Franklin. Therefore, in the ways of that time, she and Benjamin Franklin lived together as husband and wife and were accepted in society as a married couple. Deborah Read Franklin died in 1774, just before the Revolutionary War. Franklin is buried next to her in the famed Christ Church cemetery as is Sarah Franklin Bache, who was devoted to her father throughout his later life. In Franklin's will, he gives "his daughter" Sarah most of his estate. Her portrait by John Hoppuer is on display in the Metropolitan Museum of Art, New York City.
http://www.amphilsoc.org/library/mole/b/bachesf.htm
http://sln.fi.edu/franklin/family/sarah.html
http://sln.fi.edu/franklin/family/lastwill.html
1773- Benjamin Franklin writes "There never was a good war or bad peace."
1777- The largest engagement of the American Revolution, between the Continental Army led by General George Washing­ton and British troops led by General William Howe. General Howe was marching to take Philadelphia when Washington chose to try and stop the British advance at the Brandywine River near Chadds Ford, PA. The American forces under General George Washington were defeated and the British went on to take Philadelphia on September 26th. They spent the win­ter in the city while Washington's troops suffered at their encamp­ment at Valley Forge, PA. Only the weather prevented General Howe from following up his series of victories, while the Americans trained, held on, and not only tried to keep men from deserting, but recruit more experienced riflemen, who owned a rifle.
1786-Twelve delegates from New York, New Jersey, Delaware, Pennsylvania and Georgia met at Annapolis, MD for four days to discuss commercial matters of mutual interest. The delegates voted on September 14 th to adopt a resolution prepared by Alexander Hamilton asking all states to send representatives to a convention at Philadelphia, PA, in May 1787 "to render the constitution of the Federal Government adequate to the exigencies of the Union."
1841-In protest of President John Tyler's veto of the Banking Bill all of his cabined except Secretary of State Daniel Webster resigned on this day. Tyler had become president in an electoral commission vote, allegedly by making promises to Southern senators for their votes, including the end of reconstruction and other changes, He was beholding to the Southern "Dixiecrats," who ruled the Senate, perhaps even to this day with their collation of interest.
1847 - Stephen Foster performed his "Oh! Susanna" for the very first time. The performance, for a crowd at the Eagle Saloon in Pittsburgh, Pennsylvania, earned Foster a bottle of whiskey.
1850 - Jenny Lind sang at the Castle Garden Theatre in New York City. It was her first performance in America. Lind's voice was so sweet that she was nicknamed 'The Swedish Nightingale'. Theater ticket scalpers began plying their trade in New York City prior to the first appearance of the Swedish singer and celebrity Jenny Lind at Castle Garden. The seats were auctioned by Phineas Taylor "P.T." Barnum, who charged 25 cents admission to the auction. The first ticket was sold to John Nicholas Genin for $225. One thousand tickets sold for a total of $10,141. Some ticket holders resold their tickets at high premiums. Gross receipts for the performance were $17864. Jenny Lind donated her share of the gross to New York charities.
http://memory.loc.gov/ammem/today/sep11.html
1850- A park in New York City large enough to provide a healthy atmosphere for all the citizens was proposed. Here began the concept of a central park.
1857- Mormon fanatic John D. Lee, angered over President Buchanan's order to remove Brigham Young from governorship of the Utah Territory, incited a band of Mormons and Indians to massacre a California-bound wagon train of 135 (mostly Methodists) in Mountain Meadows, Utah. Reportedly the Mormon Church changed its position on polygamy and agreed to further reforms in the governing of Utah.
http://www.onlineutah.com/historylee.shtml
http://antimormon.8m.com/leechp18.html
http://www.geraldgrimmett.com/
1862-Birthday of William S. Porter, known by his pen name "O.Henry," a famous American author, born at Greensboro, NC. Best known for his short stories, including "Gift of the Magi." Died at New York, NY, June 5, 1910.
1875 - "Professor Tigwissel's Burglar Alarm" appeared in the New York "Daily Graphics" newspaper. 17 successive pictures that filled a full page made up the first comic strip to be published in a newspaper. The "comic strip" is an American creation.
1892 The Scarritt Bible and Training School in Nashville, TN, was dedicated, primarily as the result of the conception, urging and fund-raising of southern Methodist mission's leader and social reformer, Belle Harris Bennett (1852-1922).
http://www.scarrittbennett.org/facts.htm
1902-Birthday of guitarist Jimmie Governor Davis, Quitman, LA
1904-Birthday of harmonica player Jazz Gillum, Indianola, MS
1910- The first trackless trolley system was built by Charles Mann and placed in operation between "Bungalow Land" in Laurel Canyon, CA and the terminal point of the Los Angeles Pacific Electric Railway Company, a distance of 1.5 miles. Two automobile buses were used. On top of the buses were trolley poles making contact with overhead wires.
1925-Birthday of piano player Tommy Lee Russell, Vienna, GA
1927-- Babe Ruth hits 50th of 60 homers.
1929--- San Francisco Mayor James Rolph inaugurates new pedestrian traffic light system, the first in the country.
http://www.sfmuseum.org/hist1/rolph.html
1934- Fletcher Henderson band records "Big John's Special."
1941- Stan Kenton Band makes first commercial recordings, LA, Decca.
1941- Aviator and American hero Charles Lindbergh, charges "the British, the Jewish & the Roosevelt administration" are trying to get the US into WW II.
http://history.acusd.edu/gen/WW2Timeline/lindbergh3.html
1945- General Hideki Tojo, former prime minister (October 1941 to July 1944), attempts suicide when American troops arrived at his house to arrest him, on General MacArthur's instructions, as a war criminal. Though shooting himself with a revolver below the heart, the wound is not fatal, and after blood transfusions and penicillin administration at the American hospital at Yokahama his condition improves.
1945---Top Hits
Till the End of Time - Perry Como
On the Atchison, Topeka and Santa Fe - Johnny Mercer
If I Loved You - Perry Como
You Two Timed Me One Time Too Often - Tex Ritter
1949-Helena, MT had a snowfall of 7.5 inches, the earliest snow fell. The following day, 22 more inches followed.
1953---Top Hits
Vaya Con Dios - Les Paul & Mary Ford
No Other Love - Perry Como
You, You, You - The Ames Brothers
A Dear John Letter - Jean Shepard & Ferlin Huskey
1954-before it fully recovered from devastating Hurricane Carol, New England was blasted by Hurricane Edna. Winds on Martha's Vineyard gusted to 120 mph. Boston reported sustained winds of 74 mph with gusts to 87 mph. Over 8 inches of rain fell at Portland, ME. 21 people were killed and damage was estimated at $40 million.
1955- The first Southern Baptist church to be established in Nebraska was organized at Lincoln, with 34 charter members. Founded by Southern Baptist U.S. Air Force personnel who had been stationed in Lincoln, the congregation first met for worship on Easter Sunday of this year.
1956- Art Tatum/Ben Webster Quarter, records for Verve.
1956-Singer Blossom Dearie cuts first Verve session.
1957-Jerry Lee Lewis hits the number three position on the US record charts with "Whole Lotta Shakin' Goin' On."
1959- Congress passed a bill authorizing food stamps for low income Americans.
1959-"Duke" Ellington wins Spingarn Medal for his musical achievements. The award is presented each year by the NAACP for outstand achievements by a black American.
http://www.infoplease.com/ipa/A0002290.html
1961---Top Hits
Michael - The Highwaymen
Take Good Care of My Baby - Bobby Vee
My True Story - The Jive Five
Tender Years - George Jones
1961 - Very large and slow moving Hurricane Carla made landfall near Port Lavaca TX. Carla battered the central Texas coast with wind gusts to 175 mph, and up to 16 inches of rain, and spawned a vicious tornado which swept across Galveston Island killing eight persons. The hurricane claimed 45 lives, and caused 300 million dollars damage. The remnants of Carla produced heavy rain in the Lower Missouri Valley and southern sections of the Upper Great Lakes Region.
1962-The Beatles return to Abbey Road Studios where they record "P.S., I Love You." Producer George Martin is concerned with Ringo Starr's ability and hires session drummer Andy White to re-record "Love Me Do", on which Ringo played maracas and tambourine.
1964 - The last of the "Friday Night Fights" was seen on free, home TV. The Gillette Safety Razor Company, Madison Square Garden and ABC-TV televised a fight between Dick Tiger and Don Fullmer from Cleveland, OH. Tiger beat Fullmer to wrap up the 20-year TV series. Boxing soon went to closed-circuit TV in theatres and to cable and pay-per-view TV.
1965 - 1st Cavalry Division (Airmobile) begins to arrive in South Vietnam at Qui Nhon, bringing U.S. troop strength in South Vietnam to more than 125,000. The unit, which had a long and storied history, was the first full U.S. Army division deployed to Vietnam. The 1st Cavalry Division, popularly known as the "First Team," was the only American division to fight in all four corps tactical zones. The bulk of the division began departing Vietnam in late April 1970, but the 3rd Brigade remained until June 1972. The 1st Cavalry Division was awarded the Presidential Unit Citation and "First Team" soldiers won 25 Medals of Honor, 120 Distinguished Service Crosses, 2,766 Silver Stars, 2,697 Distinguished Flying Crosses, and 8,408 Bronze Stars for Valor.
1965 Beatles' "Help!," album goes #1 & stays #1 for 9 weeks .
1966- Johnny Miller became the 1st Yank to hit a HR on his 1st at bat
1966--The Beatles receive a Gold record for the single, "Yellow Submarine."
1967-September 11, Singer Harry Connick, Jr., Birthday
http://www.harryconnickjr.com/connick/index.cfm
http://www.hconnickjr.com/
1967- "Carol Burnett Show premiered. This popular comedy/vari­ety show starred comedienne Carol Burnett, who started the show by taking questions from the audience and ended with an ear tug. Sketches and spoofs included recurring characters like "The Family" (later to be spun off as "Mama's Family") and "As the Stomach Turns." Regular cast members included Harvey Kor­man, Lyle Waggoner and Vicki Lawrence. Later, Tim Conway joined the cast. Dick Van Dyke briefly joined after Korman left in 1977.
1965-The Gentry's "Keep on Dancing" enters the Hot 100 where it stays for 13 weeks. It gets up to #4. It will be the group's biggest hit.
1965-The Beatles' LP, "Help!" hits #1 -- a position it will hold for 9 weeks.
1965-The Rolling Stones hit #1 in England with "(I Can't Get No) Satisfaction."
1966 -Benefit for BOTH/AND jazz club at the San Francisco Fillmore with Big Mama Thornton, The Airplane, Elvin Jones, Jon Hendricks Trio and the Joe Henderson Quartet.
1967-The Beatles's "All You Need Is Love" is certified as a million-seller.
1969---Top Hits
Honky Tonk Women - The Rolling Stones
Sugar, Sugar - The Archies
Green River - Creedence Clearwater Revival
A Boy Named Sue - Johnny Cash
1970 - "Would you believe?" The last of the "Get Smart" series on CBS-TV was aired. This spoof spy-thriller appeared on both NBC (1965-69) and CBS (1969-70). Don Adams starred as bumbling CONTROL Agent 86, Maxwell Smart. His mission was to thwart the evildoings of KAOS organization. Agent Smart was usually successful with the help of his friends Barbara Feldon as Agent 99(whom Smart eventually married), Deward Platt as The Chief, Robert Karvelas as Agent Larrabee, Dick Gautier as Hymie the Robot and David Ketchum as Agent 13. Max's shoe phone was worn on his right foot.
1971-"The Rookies" premiered on TV. This hour-long crime show focused on three young police recruits: Michael Ortkean as Willie Gates, George Stanford Brown as Terry Webster and Sam Melville as Mike Danko. Also featured were Gerald S. O'Loughlin as Lieutenant Ed Ryker, Kate Jackson as nurse Jill Danko, Mike's wife and Bruce Fairbairn as Chris Owens. The show as produced by Aaron Spelling and Leonard Goldberg.
1971-The Ford Pinto made its debut; at a cost of less than $2,000, designed to compete with an influx of compact imports. But it was not the Pinto's low cost that grabbed headlines. Ford's new best-selling compact contained a fatal design flaw: because of the placement of the gas tank, the tank was likely to rupture and explode when the car was involved in a rear end collision of over 20 mph. In addition, it was eventually revealed that Ford knew about the design flaw before the Pinto was released. An internal cost- benefit analysis prepared by Ford calculated that it would take $11 per car to correct the flaw at a total cost of $137 million for the company. When compared to the lowly estimate of $49.5 million in potential lawsuits from the mistake, the report deemed it "inefficient" to go ahead with the correction. The infamous report assigned a value of $200,000 for each death predicted to result from the flaw. Ford's irresponsibility caused a public uproar, and it 1978, a California jury awarded a record-breaking $128 million to a claimant in the Ford Pinto case.
http://www.fordpinto.com/blowup.htm
http://www.mllassociates.com/REMEMBERPINTO.HTM
http://www.geocities.com/MotorCity/Speedway/2641/index.html
http://www.me.utexas.edu/~me179/topics/lessons/case3.html
1971-Donny Osmond's "Go Away Little Girl" hits Number One. The song was Number One for Steve Lawrence in 1963 and peaked at #12 for the Happenings in 1966.
1972 - No. 1 Billboard Pop Hit: "Black & White," Three Dog Night.
1974- "Little House of the Prairie". This hour-long family drama was based on books by Laura Ingalls Wilder. It focused on the Ingalls family and their neighbors living at Walnut Grove, MN: Michael Landon as Charles (Pa), Karen Grassle as Caroline (Ma), Melissa Sue Anderson as daughter Mary, Melissa Gilbert as daughter Laura, from whose point of view the stories were told, Lindsay and Sidney Greenbush as daughter Carrie and Wendi and Brenda Turnbaugh as daughter Grace. Others featured were:
Victor French, Bonnie Bartlett, Richard Bull, Katherine Mac­Gregor, Jonathan Gilbert, Alison Arngrim, Charlotte Stewart, Dabbs Greer, Merlin Olsen, Patrick Laborteaux. The series spent one season at Winoka, Dakota. In its last season (1982), the show's name was changed to "Little House: A New Beginning." Landon appeared less often and the show centered around Laura and her husband
1974 - The St. Louis Cardinals took seven hours, four minutes and 25 innings to beat the New York Mets 4-3 at Shea Stadium in Flushing, NY. The game set a National League record for innings played in a night game. It was the second-longest game in professional baseball history. Fans went home at 3:10 a.m.
1975-Janis Ian earns her first gold record for the album "Between the Lines." The album contains her single "At Seventeen," which is climbing the charts and will peak at Number Three.
1976-In the third race at Latonia, jockeys John Oldham and Suzanne Picou became the first husband and wife to ride against each other in a US pari-mutuel race. Oldham finished second riding Harvey's Hope. Picou finished 11 th aboard My Girl Carla.
1976-KC and The Sunshine Band had North America dancing in the streets with their Billboard chart topper, "Shake Your Booty".
1977---Top Hits
Best of My Love - Emotions
(Your Love Has Lifted Me) Higher and Higher - Rita Coolidge
Handy Man - James Taylor
Don't It Make My Brown Eyes Blue - Crystal Gayle
1982-"Valley Girl" by Frank Zappa and his daughter Moon Unit peaks at #32 on the singles chart.
1983-John Cougar's "American Fool" LP tops the chart. Cougar thus becomes the first artist in over a year and a half to have the Number One album, "American Fool," and two singles in the Top Ten, "Jack & Diane" and "Hurt So Good," in the same week. Michael Jackson accomplished the feat in 1981 with two hits off his "Off the Wall" LP.
1984 - Bruce Springsteen broke the attendance record at the Spectrum in Philadelphia. The Boss entertained 16,800 fans for the first of six sold-out shows. Springsteen broke his own record; one he set during a visit to Philly in 1981.
1985---Top Hits
St. Elmo's Fire (Man in Motion) - John Parr
We Don't Need Another Hero (Thunderdome) - Tina Turner
Money for Nothing - Dire Straits
I Don't Know Why You Don't Want Me - Rosanne Cash
1986-heavy rains over Michigan set a new 24 hour rainfall record at Muskegon. 6 inches of rain fell in a 24 hour period. 7.52 inches fell at Saginaw and 4.21 inches at Grand Rapids. On the 12th, rivers overflowed their banks and several earthen dams gave way causing record flooding on many rivers. The southbound bridge on U.S. route 31 washed out near the town of Hart.
1988 - Snow blanketed parts of the Central Rocky Mountain Region and the Central Plateau, with ten inches reported at Mount Evans in Colorado. Smoke from forest fires in the northwestern U.S. reached Pennsylvania and New York State. Hurricane Gilbert, moving westward over the Caribbean, was packing winds of 100 mph by the end of the day.
1990-the high temperature at Phoenix reached 112, the highest ever for the date and for so late in the season
1993-Top Hits
Dreamlover- Mariah Carey
Can t Help Falling In Love (From "Sliver")- UB40
Whoomp! (There It Is)- Tag Team
If- Janet Jackson
1994 - Andre Agassi won the men's title at the U.S. Open tennis tournament, defeating Michael Stich 6-1, 7-6 (7-5), 7-5.
1995 - Janet Jackson's "Runaway" makes history by becoming the first single by a woman to make its debut in the top 10 of Billboard's Hot 100. The single, which debuted at No. 6, is off Jackson's greatest hits album.
1995 - No. 1 Billboard Pop Hit: "Gangsta's Paradise (from `Dangerous Minds')," Coolio featuring L.V.
1996 - For the first time ever, a new single by a major recording artist is released exclusively on the Internet. David Bowie's "Telling Lies" is released on Bowie's Website (www.davidbowie.com), where it can be played and downloaded; the song does not appear anywhere on CD, record or cassette and is not to be heard on the radio.
1998—Top Hits
I Don't Want To Miss A Thing- Aerosmith
The First Night- Monica
Crush- Jennifer Paige
My Way- Usher
1999 - Serena Williams won the U.S. Open women's title at age 17 in only her second year as a pro. Williams beat top-seeded Martina Hingis, 6-3, 7-6 (7-4).
2001- At 8:48 a.m. EDT a passenger jet crashed into the North Tower of the World Trade Center in New York City. Flames and smoke at 9:06 a.m. Another plane hit the WTC's South Tower. At 9:43 a.m. the Pentagon in Washington DC was hit by another jet airliner. A few minutes later, a fourth jet airliner crashed in a field in Shanksville, PA, some 80 miles southeast of Pittsburgh. For the first time, terrorists had struck on U.S. soil. Air traffic to and from U.S. airports was halted. 19 Muslim militants, all men, all in their 20s and 30s, members of Osama Bin Laden's al-Qaeda, had hijacked at least four planes all in the name of their religion: Islam. Almost 3,000 people died at the World Trade Center, including 385+ firefighters and police who valiantly attempted to save the thousands in the towers. One jet destroyed a section of the Pentagon, killing 189 people. On the plane in Pennsylvania, the brave souls aboard tried to regain control from their hijackers. Their plane crashed in a field. There were no survivors. The 19 Islamic religious fanatics of Middle Eastern descent wanted to destroy what Americans stand for. They died in vain. But, the people they murdered did not. Americans are now prouder, more committed to stand together; united from Maine to Hawaii, from Alaska to Florida, determined not to let any country, religion, or people steal our freedoms. Americans will fight all evil-doers for our inalienable right to live in our democracy. The battle cry of the United States against terrorists: "Let's roll!" (Todd Beamer's last words as heard by an Airfone operator minutes before Flight 93 crashed.)
2001- In the wake of terrorist attacks on New York City's World Trade Center and the Pentagon, Major League Baseball cancels all games for security reasons and for the deep mourning for all the lives that have been lost. Yankee Stadium is evacuated as a precautionary measure.
2002 -Yankee legends Whitey Ford and Phil Rizzuto unveil a monument dedicated to the victims of the September 11th terrorist attacks. The team also has a ceremonial tree planting in Monument Park in honor the of heroes and victims of horrific events of a year ago.
2004-- As 36,887 Bank One Ballpark fans hope to see Barry Bonds hits his 699th and perhaps 700th career homer, they watch the Giant left fielder reach a different milestone. The San Francisco slugger receives three base-on-balls from Diamondback pitchers to break his own record and becomes the first major leaguer to walk over 200 times in a single season.
--------------------------------------------------------------

Baseball Poem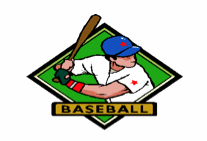 Talking Baseball
Bring your cap and cushion and thermos
Jacket for the cool spring evenings
Most of all, bring the wide-eyed kids
Wearing gloves for the fouls our way
Teach 'em to enjoy batting practice
The pregame rituals in the smell of grass
Let them snag autographs down by the dugouts
Before the anthem
Even the batboy might be Cooperstown-bound!
Teach ' em how to keep score
How to appreciate the fine art
Of the pickoff throw
The squeeze bunt
Or the block of the wild pitch
That saved a base
And maybe the game
Teach 'em how to care
To hoot and holler and whoop
For the sparklers
That rate little stars
Beside the numbers you jot down
After each play.
How to boo the calls that go against
How to win with grace
And lose with dignity.
How to root
And put down roots
That might grab and hold
Forever
Bloom into a place to go
Where you're a kid
No matter how old
Walk away now
Slowly in the stadium's glow
Talking about the game you saw
Talking baseball
Written by Gene Carney,
"Romancing the Horsehide," Baseball
Poems on Players and the Game
Published by McFarland & Company

--------------------------------------------------------------

SuDoku
The object is to insert the numbers in the boxes to satisfy only one condition: each row, column and 3x3 box must contain the digits 1 through 9 exactly once. What could be simpler?
http://leasingnews.org/Soduku/soduko-main.htm
--------------------------------------------------------------

Daily Puzzle
How to play:
http://www.setgame.com/set/puzzle_frame.htm
Refresh for current date:
http://www.setgame.com/set/puzzle_frame.htm
--------------------------------------------------------------


http://www.gasbuddy.com/
http://www.gasbuddy.com/GB_Map_Gas_Prices.aspx
http://www.gasbuddy.com/GB_Mobile_Instructions.aspx
--------------------------------------------------------------

Weather
See USA map, click to specific area, no commercials
--------------------------------------------------------------

Traffic Live---
Real Time Traffic Information
You can save up to 20 different routes and check them out with one click,
or type in a new route to learn the traffic live
--------------------------------