Leasing News Advisor
Allan Levine
Mr. Levine joined the advisory board June 6, 2007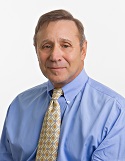 Allan Levine, Partner
MADI$ON CAPITAL
11433 Cronridge Drive
Owings Mills, Md. 21117
alevine@madisoncapital.com
Direct Line: 443.796.7337
Office: 443.796.7333
Fax: 443.796.7200
Equipment and Vehicle Leasing Solutions
www.madisoncapital.com
Allan Levine is Past President of Madison Capital, LLC, and has been in the vehicle and equipment leasing and finance business since 1971. In 1974, Allan started Fox Auto & Truck Discount Leasing Company. In 1987, the name changed to Fox Valley Leasing, which merged with Harbor Leasing to become Madison Capital in August of 1997.

Allan has served on many boards and committees throughout the leasing industry and been active in community organizations. Allan was on the board of the local chapter of the National Vehicle Leasing Association. He has served on The Equipment Leasing and Finance Association's Committee for Independent Leasing Companies (ILC) and its Future Council group. He was VP and board member of The Jewish Community Center for years, and is past chair of The Gordon Center (a 550-seat boutique venue for the performing arts). Allan was as a Big Brother in that local organization. Allan is a past Chairman of the Board of The Chimes, an international not-for-profit serving over 20000 individuals with development disabilities and employs more than 2300 employees. Allan was on the Board of The Eastern Association of Equipment Lessors, now NEFA, and was the Editor of The Independent, which was its' newsletter. In addition, Allan also served on the advisory board of Maryland Financial Bank, a small community bank. He has also served, at the board and committee levels, additional local philanthropic and community organizations. One of Allan's most recent and most fun board stints was serving on the board of the Maryland Zoo, the 4th largest in the US.
As he ages, he serves on the board of Woodholme Country club (his local golf stop). That is the best way to control his tee times. And, Allan still works as a Madison partner selling to his large client base.
Allan is a graduate of the University of Maryland where he played lacrosse. Allan is married and has 7 grandchildren. Allan plays golf and works out regularly to keep the energy level needed to support the rigors of the leasing and financing industry.