Leasing News Advisor
Ed Castagna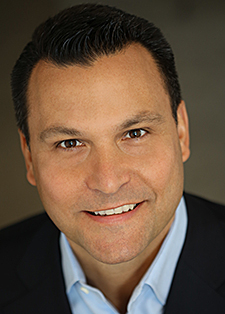 Edward Castagna, CEO
InPlace Auction
68 South Service Road, Suite 100
Melville, New York 11747
Tel. (516) 229-1968
Cell (516) 297-7775
Fax. (516) 882-7924
ecastagna@inplaceauction.com
www.inplaceauction.com
Edward Castagna is one of the commercial asset valuation and liquidation industry's pioneers in developing e-commerce and online auction platforms and innovations. He has been a member of the Leasing News Advisory Board for more than 15 years and he has spent his entire 30-plus year career at the forefront of new developments in asset management.
A Traditional Early Route
Ed learned the industry by listening closely to used equipment dealers and mechanics who showed him what to look for and what questions to ask in evaluating machinery and equipment for resale.
He honed his appraisal skills over the years through hard-work, continuing education and hard-won knowledge on the ground, and then earned multiple Senior Appraiser certifications. He has been an expert witness with a 100% rate of success in courtroom defense of challenged value and commercially reasonable sale, he has been retained as the face-to-face contact with defaulting business owners by a variety of Fortune 100 creditors, and he has liquidated assets of thousands of companies in multiple industries.
In a tough business, Ed has maintained an attitude of service and professionalism: "It's my responsibility to treat everyone with respect, regardless of their circumstances. That's how I've been able to successfully and peacefully defuse even the most precarious of situations."
Embracing Technology
He embraced technology right from the start of his career in 1988, researching and evaluating how to apply web-based technology in the industry. He was the first in the industry to create a high-volume internet enhanced recovery, remarketing and reporting web-based service.
In 2011, he launched InPlaceAuction, a full-service appraisal, recovery, and auction company that assists financial institutions with all aspects of seamless asset management from appraisal, to recovery, and commercially reasonable liquidation.
Ed's platform continues to evolve and innovate with developments that include private and public sales, orderly liquidations, live, and on-line auctions. Assets being appraised or sold follow the trends of expanding or contracting sectors.
Industry Associations, Personal News & Charities
Edward is an active member of the following associations: Turnaround Management Association (TMA.org), National Auctioneers Association (NAA), Equipment Leasing and Finance Association (ELFA), National Association of Government Guaranteed Lenders (NAGGL), Machinery Dealers National Association (MDNA), American Society of Appraisers (ASA) and Association of Machinery and Equipment Appraisers (AMEA).
He earned a B.A. from Syracuse University and is a graduate of the Mendenhall School of Auctioneering. Ed served on the Equipment Leasing and Finance Association (ELFA) Board of Directors from 2006-2009 representing its service provider members, and he is a member of ELFA's Service Providers Business Council and Fair Business Practices Committee.
He is one of the founding members and President of the Tender Loving Care Foundation (www.tenderlc.com), an advisory board member to South Bronx Education Foundation (www.sbef.org) and the board of directors of the Stewart Fund. His favorite place to be is anywhere with his wife Jeanine and their two boys.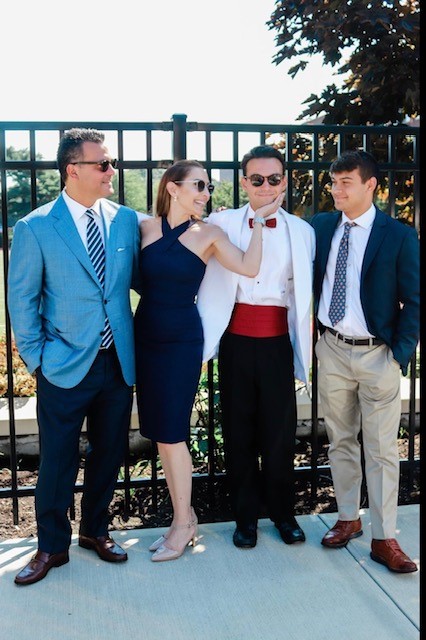 Myself, Jeanine, Sam (20), and Jack (17).
The photo was taken at Sam's graduation from Chaminade HS 2020. He's currently attending The Culverhouse College of Business at The University of Alabama. Jack is a Junior at the same High School where he plays football, wrestling, and lacrosse. Jeanine and I celebrate our 22nd year wedding anniversary this year.