Leasing News Advisor
Dale Davis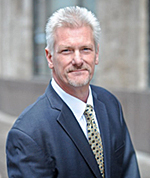 Dale R. Davis
President
Endeavor Financial Services
DDavis@EndeavorFS.net
(877) 727-4327, ext. 207
(877) 337-3227
www.EndeavorFS.net
Dale joined the Leasing News Advisor Board on January 26, 2007. He has been active in the vehicle and equipment leasing business since 1978.
Dale was the President of the National Vehicle Leasing Association (NVLA) in 2005-2006. He was presented with the association's Lifetime Achievement award in 2007.
Dale is a contributing author to "Foundations of Leasing", an industry publication. He is also active with local community groups and the Make-A-Wish Foundation.
Dale is married and has four children.