Leasing News Advisor
Ken Greene, Attorney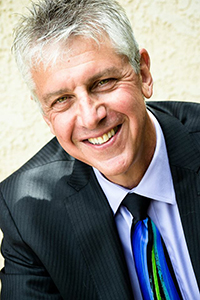 Ken Greene
Law Office of Kenneth Charles Greene
5743 Corsa Avenue Suite 208
Westlake Village, California 91362
Tel: 818.575.9095
Fax: 805.435.7464
ken@kengreenelaw.com
Alternate: kengreenelaw@outlook.com
Ken is an attorney with his own law firm, the Law Office of Kenneth Charles Greene. He was involved in the formation of Leasing News, Inc. and represented it (pro bono) in the early days. Ken is currently based in Southern California. He began his leasing career with BankAmerilease in
1981. Ken has been a partner in several law firms including Ross & Ivanjack, one of the first law firms in the country devoted exclusively to the equipment finance industry.

Ken served as corporate counsel to a leasing company and a real estate development company. He was a partner in a major Universal City law firm before opening his own firm in Westlake Village, California in 2013. The new firm continues representation of equipment finance companies, including lessors and brokers, in litigation, bankruptcy, licensing, compliance and transactions. He also represents small businesses and individuals in litigation, bankruptcy, transactions, contract, and corporate matters, as well as entities and individuals in the entertainment industry.

Ken has been associated with the American Bankruptcy Institute, California Bankruptcy Forum, Eastern Association of Equipment Lessors ("EAEL"), Equipment Leasing and Finance Association ("ELFA"—formerly the Equipment Leasing Association), and National Equipment Finance Association (NEFA) (formerly NAEL, UAEL, and, once upon a time, WAEL). He has served on the Board of Directors of that association and has been its Legal Committee Chairman, Legal Line Editor, Regional Committee Chair, and Conference Chairman. He is currently General Counsel for the American Association of Commercial Finance Brokers (formerly the "National Association of Equipment Leasing Brokers") and has spoken at conference panels the last four years, and is a member of the American Bar Association.

Ken has served on the Board of Directors of Big Brothers Big Sisters of Ventura County, the Mountain Play Association in Marin County, California, and the Marin Symphony Orchestra Association. He has been active in musical theater at the school and community levels. Until recently, he was Musical Director at the Westlake Village Inn and was very active in the Conejo Valley music community. In 2019, he was featured in Calabasas Style Magazine in the "People to Watch" section. He is now a part owner of Bridgeway Studios in Sausalito, California, formerly known as The Record Plant, an iconic and historic recording studio which gave birth to some of
the most renowned albums of all time, including Fleetwood Mac's "Rumors," Stevie Wonder's "Songs in the Key of Life," and many more.

Ken received his B. A, at Brandeis University, located in Waltham, Massachusetts, graduating cum laude. He received his J.D. at Santa Clara University in 1980, also graduating with honors.

Mr. Greene has been a frequent writer and lecturer on matters of leasing law and other related legal issues. He is an acknowledged contributor on bankruptcy issues to Miller & Starr, California Real Estate 2d (Bancroft Whitney). He has lectured on leasing law and documentation, litigation,
licensing, and collection matters, and has created and presented seminars to leasing companies on enhancing the attorney-client relationship. He has also taught nationally for Euromoney Lease Training. He currently writes for the AACFB's "Commercial Break" and the National Association of
Commercial Lease Brokers' "Dealmaker."
Ken's passions, besides music, include travel, yoga, cooking, hiking, reading, golf, crossword puzzles, the Yankees, cigars, wine, and more. He lives in Moorpark, California with his wife Barbara and their son Alex, who is a graduate of Cal Lutheran and is pursuing further education in video game design. His daughter, Gigi, graduated UC Irvine and is employed at Service Titan as an event planner and diversity leader. She also has a photography business (PhotoGGraphy). In his "spare" time, Ken plays keyboards with several Los Angeles and San Francisco Bay Area bands, and plays and records with other local artists.