Leasing News Advisor
Shawn Halladay

Shawn Halladay has been a frequent contributor of articles, particularly regarding accounting, changes to FASB rules, tax rulings, as well as covering several of the Equipment Leasing and Finance Association events and conferences. He joined the Leasing News Advisory Board on April 17, 2006.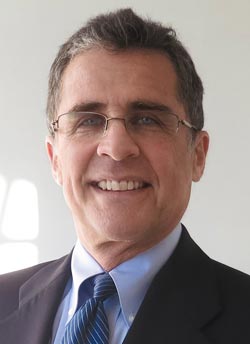 Shawn Halladay
352 Denver Street, Suite 224
Salt Lake City, UT 84111
shawn.halladay@pb.com
Shawn is the Chief Financial and Operating Officer of The Pitney Bowes Bank. In that role, he oversees the operations and expansion of the Bank's financial services products in support of Pitney Bowes' customers and initiatives. Shawn has over 40 years of experience in the equipment leasing and finance industry and is an internationally recognized expert, author and trainer, having provided these services in over 30 countries. Mr. Halladay serves on ELFA's Financial Accounting Committee, the ELFA Equality Steering Committee and is a member of the Equipment Leasing and Finance Foundation Editorial Review Board.