Leasing News Advisor
Edward P. Kaye, Esq.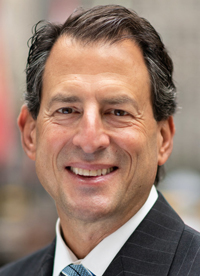 Edward P. Kaye, Esq.
Schickler Kaye LLP
One Rockefeller Plaza
11th Floor
New York, NY 10020
(212) 262-6397
ekaye@skfinancelaw.com
www.skfinancelaw.com
Edward P. Kaye is a longtime supporter of Leasing News, contributing articles as well as features, and is currently a managing partner in the vehicle finance law firm of Schickler Kaye LLP. He is an accomplished, innovative, and highly qualified former chief executive officer and general counsel with extensive experience in the transportation leasing and finance industry. He has a comprehensive business, legal, and regulatory compliance understanding of various markets, financial product offerings, and funding options. He can develop legal and business strategies that solve complex challenges.
After establishing several start up independent specialty vehicle and equipment finance and leasing companies, Kaye sold them to a preeminent foreign trading company and a domestic family office.
Mr. Kaye has written and spoken extensively on various matters that intersect specialty vehicle finance and leasing with the law.
He is the immediate past president of the National Vehicle Leasing Association (NVLA) and is currently a member of its board of directors. He is a recipient of the New York State Senate, Richard J. Roth Journalism fellowship.
Mr. Kaye is a graduate of the University at Albany with a B.A. and M.A. and a graduate of St. John's University School of Law where he received his J.D. He is admitted to the New York Bar.
Married to Linda Kaye, a psychotherapist, for 33 years, they have two grown children: Matthew, age 28, a Media Prep Technician at NBC Universal, and Allison, age 23.