Paul Weiss, back for a second time
Paul Weiss was a long time member of the Leasing News Advisory Board, but to avoid any conflict, he resigned when he also resigned as President of ICON Capital and as Vice-Chairman of the Board of Directors, of which Mr. Weiss was a substantial shareholder in its ultimate parent (he sold his shares simultaneously with his resignation). ICON Capital was then, and still is today, the largest in its field in lease investment portfolios. He was responsible for the large ticket seasoned lease portfolio acquisitions.
When his non-compete clause and last fund matured, he decided to get back into the leasing business. Since he was active, voiced his opinion, was a tremendous resource in understanding what was happening in the leasing industry, Kit Menkin "pestered" him until he agreed to re-join the Advisory Board.
His answers to the four questions asked other advisors perhaps tell the most about him:
1. What is the biggest issue you face in your business?
"Leasing is just one stop on a global capital maze that makes the New York subway map appear simple. Those who understand the relative appeal of different structures, markets and risk profiles across all markets will be able to attract capital in this dynamic environment. For equipment leasing to be vibrant and expanding, it needs to be positioned to make sure capital gets off at this "stop". We spend a lot of time looking at how capital flows around the globe and why in order to make sure the world doesn't pass us by. Our biggest concern is to miss the huge opportunities that now exist in the wake of recent drama in the capital markets."
2. What advice would you give to a young person entering the business today?
"Leasing is a pretty fraternal business and your reputation will prove critical at many junctures in the years ahead. Good things come to those who always maintain the highest standard of ethical conduct… any lapses will be widely discussed and long remembered. After more than 20 years in the segment there are some people I will never do business with based on their actions of many years ago! Promise only what you can get done, then get it done no matter what. The rest will follow."
3. To what do you attribute your success?
"Being willing to work harder than the staff makes you a leader by example; you can command respect but if you ever demand it you are doomed. I bring humor to everything I do as well, and take everything I am told (and everything I say) with a grain of salt!"
4. What is one big thing that you hope to do before you die?
"Attend my great grandchildren's high school graduation."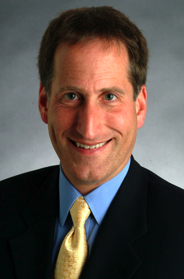 Pacific Rim Partners, San Francisco
Sunrise Tankers, San Francisco
pweiss@sunrisetankers.com
Paul B. Weiss is Chairman of the Investment Committee of Pacific Rim Partners, a San Francisco based investment and merchant bank with offices in Tokyo and Dubai. He is also Chairman and Chief Executive Officer of Sunrise Tankers, an oceangoing tanker investment concern with a focus on Liquefied Natural Gas transport vessels.
Upon participating in the acquisition of ICON from its founders in 1996 he joined that company on a full time basis and was at various times responsible for the acquisition of large ticket leases and other transactions for the ICON Funds and for marketing of ICON's investment program. According to the Monitor, ICON became one of the largest independently owned leasing companies in the United States after it was acquired by Mr. Weiss and his partners in 1996. Prior to that time Mr. Weiss was Executive Vice President and a co-founder of Griffin Equity Partners (1993-1996), Senior Vice President of Gemini Financial Holdings, Inc. (1991-1993) and Vice President of Pegasus Capital Corporation (1988-1991); in each of these capacities he was responsible for large ticket seasoned lease portfolio acquisitions. Mr. Weiss believes he has been involved with more than $4 billion of large ticket leasing acquisitions during his career. Prior to entering the equipment leasing business in 1988, Mr. Weiss was an investment banker and securities analyst.
He describes his other interests as including a secret passion for model trains, a strange determination to play terrible golf, the pursuit of being minor though perhaps inconsequential philanthropist, and the mentoring of large and small businesses (which on rare instances actually consider his advice). He is a longtime resident of Marin County, California. Mr. Weiss can be reached at pweiss@sunrisetankers.com .