Leasing News Advisor
Paul Weiss
Paul Weiss has been in and around equipment leasing for almost 30 years.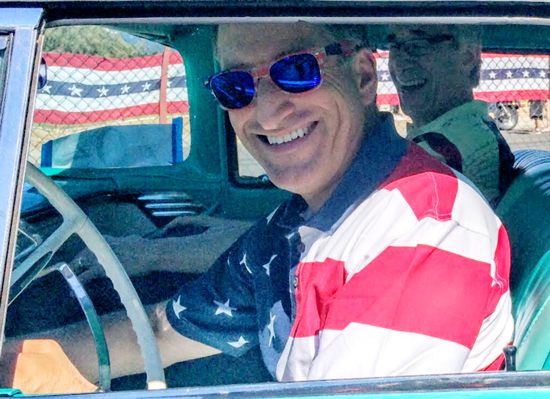 Paul co-founded Panthera Leasing in 2011. This summary from LinkedIn:

Highly experienced management team with substantial success in capital equipment leasing. Panthera has considerable financial wherewithal to do transactions for our own account at the cutting edge of equipment finance. We offer unusual leasing, rental, utilization and option programs made possible by its structuring experience and substantial capital. We focus entirely on long lived equipment and capitalizing on the exceptional economics therein.

-In 2011 we commenced operations with our owned railcar portfolio. Panthera Aviation was formed in the fall of 2011 and owns commercial airframe engine and rotable parts positions.
-In 2012, we invested in THP/CA heavy transporter equipment and prime movers.
-In 2013 we added a significant amount of production equipment engaged in the handling and crushing of rock and aggregates.
-In 2014 we purchased the first of what we hope will be a fleet of large Peterson heavy duty wood grinders being deployed in CA and OR. This equipment type is a natural extension of our aggregates and recycling equipment fleet. Also in 2014, we added an operations base in Oregon from which we will provide a range of commercial services focused on providing equipment into aggregates and recycling.
-In 2015 we opened a Reno, NV distribution center for our Panthera Aviation rotables business.
Among other leasing industry affiliations, Paul co-led the leveraged buyout of ICON Capital in 1996 as its President and Vice Chairman until he sold his substantial ownership stake in late 2006. ICON was then the largest in its field in syndication volume for lease investment programs to individual investors. He was responsible for the company's lease acquisitions and securities sales and marketing efforts. According to the Monitor, ICON became one of the largest independently owned leasing companies in the United States after it was acquired by Mr. Weiss and his partners in 1996.
He is also a private investor and an Advisor to or Director of numerous Bay Area emerging growth companies. He is a frequent speaker on business development and entrepreneurship and a frequent judge on startup and emerging growth company financing competitions.
Prior to acquiring ICON in 1996 Mr. Weiss was Executive Vice President and a co-founder of Griffin Equity Partners (1993-1996), Senior Vice President of Gemini Financial Holdings, Inc. (1991-1993) and Vice President of Pegasus Capital Corporation (1988-1991). In each of these capacities, he was responsible for large ticket seasoned lease portfolio acquisitions. Mr. Weiss believes he has been involved with more than $4 billion of large ticket leasing acquisitions during his career as a principal. He was named as one of the top 25 most influential in the leasing industry by Leasing News in 2009. Prior to entering the equipment leasing business in 1988, Mr. Weiss was an investment banker and securities analyst.
He is a longtime resident of Marin County, California. Paul can be reached at paul@pantheraleasing.com.
.