Leasing News Advisor
David C. Lee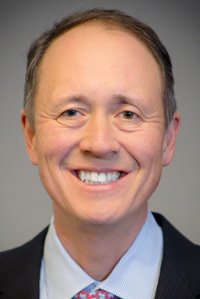 David C. Lee
Chairman and CEO
North Mill Equipment Finance
dlee@nmef.com
North Mill Equipment Finance LLC
50 Washington Street, 10th Floor
Norwalk, CT 06854
203-354-6001
Mr. Lee has over 30 years of executive financial services experience as an investment banker, private equity investor, lender and operating executive. He has served as the Chairman and CEO of NMEF since December 2016 and previously was the CEO of Colford Capital Holdings, the former parent company of NMEF and its asset-based lending affiliate, North Mill Capital, from 2012 until the sale of NMEF to Wafra Capital Partners in August 2018.
Previously, Mr. Lee served as President of D.B. Zwirn & Co., a $6.5 billion AUM alternative asset manager and successfully navigated that firm through the 2008 financial crisis and eventual merger integration into Fortress Investment Group. He was the Founding Managing Partner of Saturn Venture Partners and a Partner with the private equity firm of Sandler Capital.
For the first half of his career, Mr. Lee was an investment banker, most recently serving as a Managing Director at Lazard, where he advised on M&A transactions valued in excess of $50 billion.
Mr. Lee graduated magna cum laude from The Wharton School at the University of Pennsylvania in 1986.