Leasing News Vice Chair
Paul Menzel, CLFP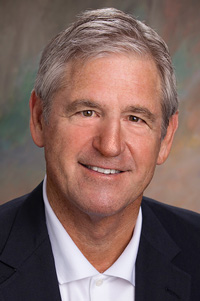 Paul Menzel, CLFP
The Alta Group
pmenzel@thealtagroup.com
Paul is semi-retired in Santa Barbara, California after 45 years in the equipment leasing and finance industry. He is currently providing advisory services to the finance and banking industries as Vice Chair of the Alta Group, Glenbrook, Nevada. He arranged the sale of Financial Pacific Leasing as its President & CEO to Umpqua Bank in 2013. Umpqua established a bank leasing subsidiary operating in the third-party originations, vendor and direct channels. Umpqua has $22 Billion in assets and Financial Pacific Leasing has over $1.5 Billion in assets.
He continued as President and CEO and was then was appointed President and CEO of Umpqua Bank Equipment Leasing and Finance. He joined Financial Pacific in 2008 after a 33-year career managing a small ticket leasing portfolio operation in Santa Barbara, California. He started in the leasing industry in 1975 with Puritan Leasing Company (where he first met Kit Menkin, editor and publisher of Leasing News). He then managed the operation and its acquisition by Cal Fed Credit in 1986, by Pacific Capital Bank NA (fka Santa Barbara Bank & Trust) in 1996, and by LEAF Financial Corporation in 2007. As SVP of Community Lending for Pacific Capital Bank, he oversaw the Leasing, Small Business and Indirect Auto Lending units of the Bank, managing over $750 MM in assets. He is past Board Member of the Equipment Leasing & Finance Association, having chaired their Code of Fair Business Practices and Small-Ticket Business Council Committees. He also served on the Industry Future Council. In 2005, Paul was named "Leasing Person of the Year" by Leasing News.
He became a CLP (now CLFP-Certified Leasing and Finance Professional) in 1990. He participated in the development of the CLP Handbook by writing the original chapter on Portfolio Management. He also assisted in training and mentoring early candidates while also grading tests.
"I've always seen myself as a lifetime learner as a mean to keeping life interesting and furthering my career. I obtained my MBA by going to school in the evenings and on weekends, In my first leasing job right out of college, I taught myself how to prepare my own taxes since I was learning small business credit analysis including how to interpret guarantor's tax returns. I believe that 'Knowledge is King' in creating a positive outcome in any situation so I have lived by that tenet in advancing my leasing career. Pursuing the CLP was just an early and beneficial step in that process."
He attended Santa Barbara City College, earning a BS in Business Administration from UC Berkeley in 1974 and an MBA in Management from Golden Gate University. In college, he was a basketball player and track and field athlete. He has an elite place on the wall along with other great San Marcos High School and Santa Barbara Athletic Roundtable Hall of Famers. In Santa Barbara, he served the Organizing Committee of the Easter Relays; founding President of the La Playa Community Sports Association (which raised $750,000 to create a state-of-the-art track facility); Goleta Boys and Girls Club, past-President (he spent a lot of time there as a kid); United Boys and Girls Clubs; the non-profit Balance Bar (SB Volleyball Club), past-President; Parks and Recreation Community Foundation; Public Education Foundation; and the SB Athletic Round Table, past-President 1993-95.
He and wife Karen (De La Torre) Menzel have three children, Marisa, Erica, and Jeffrey along with five grandchildren. Paul is spending his time in lockdown, semi-retirement working in the garden/orchard as well as trying to vastly improve his golf game.