Reid Raykovich, CLFP
Leasing News Advisor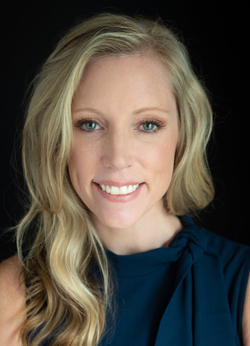 Reid Raykovich, CLFP
Executive Director
Certified Lease & Finance Professional Foundation
(206) 535-6281
P.O. Box 146, Northbrook, IL 60065
reid@CLFPFoundation.org
www.CLFPFoundation.org
Reid joined the Leasing News Advisory Board January 1, 2019

Reid Raykovich, CLFP, is the Executive Director at the Certified Lease & Finance Professional Foundation. Reid took over the Foundation in 2012 and has grown the membership by over 550%. In 2014, she was honored with the Foundation's Cindy Spurdle Award of Excellence.
Reid began her career in the commercial equipment leasing and finance industry at Great American Insurance where she obtained her CLFP designation. She has also held various positions at McCommon Leasing, Irwin Commercial Finance and Financial Pacific Leasing where she was presented the "Above and Beyond Leadership" Award. She was also given the Leasing News Person of the Year Award in 2016, was named as one of the top 50 most powerful and influential women in the industry by Monitor magazine in 2019, and also named as the 2020 Pioneer Icon by Monitor.
Reid has authored and co-authored several articles regarding certification and continuing education and has spoken on various panels and presented at many industry conference sessions. In 2018, she traveled to Australia and spoke in three cities regarding the certification.
She has a Bachelor of Arts in Psychology, with minors in Classics and Business from the University of Washington where she graduated magna cum laude in two and a half years.
In her spare time, she loves crafting and making gifts for others. She has a daughter Milla, a purebred mutt Sophie, and a loving cat Toonces who all keep her on her toes.