Leasing/Finance Industry Job Wanted

Accounts Receivable/Collections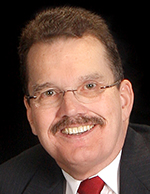 Ray Borgaard
Senior Accounts Receivable and Collections professional with over 30 years of experience. Have successfully and consistently reduced DSO and increased cash flow during my entire career. Have worked with Fortune 500 "C" Suite level to resolve large outstanding balances. This has been done by dealing on a one on one with these individuals, after written correspondence has not resolved the delinquency.
Have worked well with marketing, contact administrators, and credit to resolve any contractual issues that are preventing payment. Looking for an opportunity with a company that can utilize my experience to have better control and results for the future.
References furnished upon request. roborgaard@aol.com
---
Please click the e-mail address or copy and paste the e-mail address to contact the person for more information. We encourage you to talk on the telephone, or if possible, and the applicant is local, to have a personal visit than rely on a piece of paper.