End of 2011 Year Up-date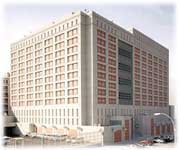 This started from Bernie Boettigheimer, CLP, who was looking for information regarding Charles K. Schwartz from a complaint he was slow in payments.
Charles K. Schwartz, 58, Allied Health Care Service Founder and President Charles K. Schwartz sentenced 16 years and three months in prison, plus three years of supervised release, and ordered Schwartz to pay $80 million in restitution for fraud, as wells to forfeit $75 million ( he filed bankruptcy before pleading guilty). He is now at the Metropolitan Detention Center in Brooklyn.
Bruce Donner, owner of Donner Medical Marketing, Inc. pleaded guilty to one count of mail fraud before U.S. District Judge Susan D. Wigenton in Newark federal court. Sentencing is scheduled for Jan. 11, 2012.
This story began February 19, 2010.